Twins focused on acquiring 'impact pitching'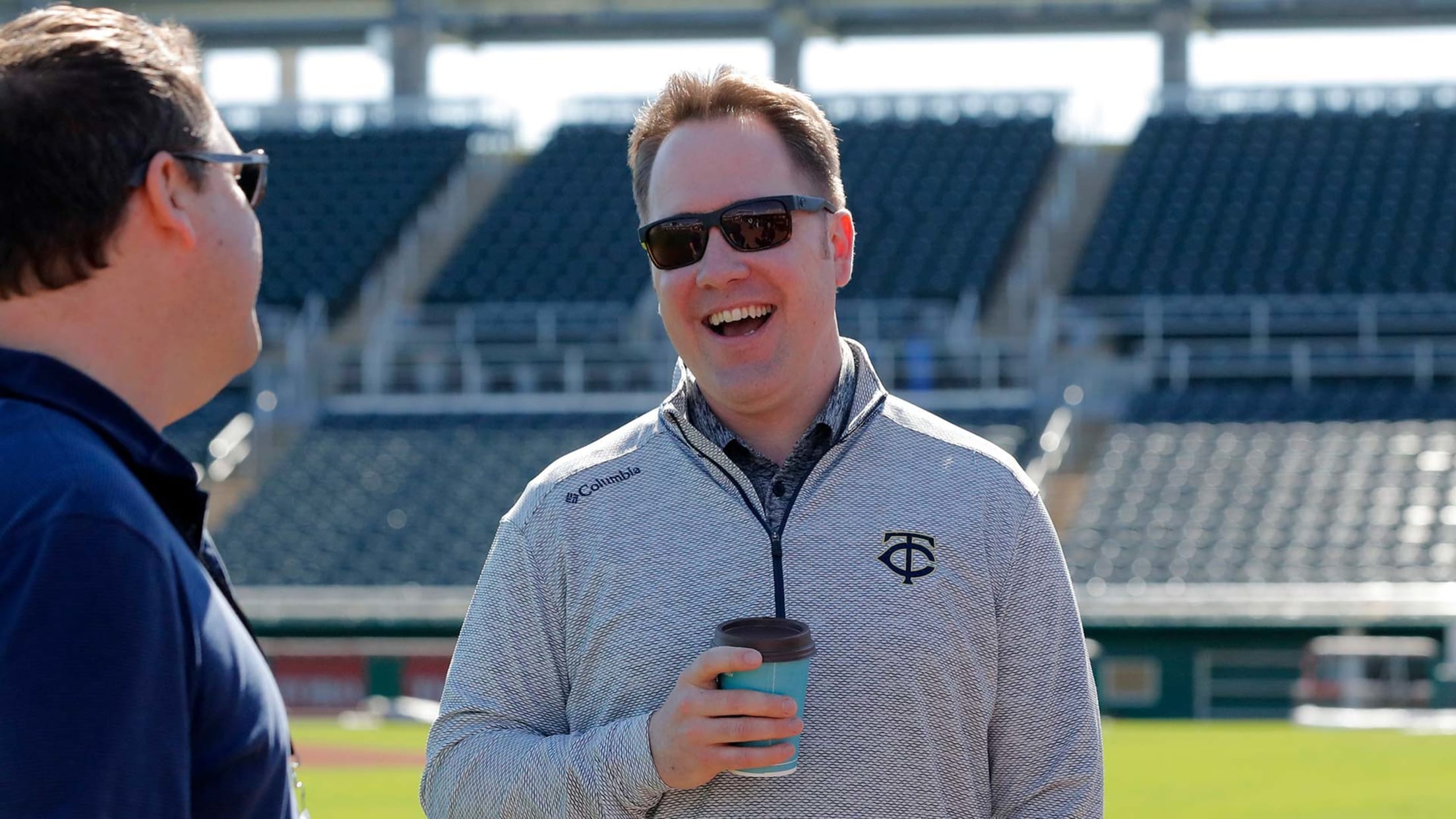 MINNEAPOLIS -- As things currently stand for the 2020 season, the Twins' starting rotation consists of ace José Berríos and ... several question marks. It's evident that a primary focus of Minnesota's offseason will be adding to the starting rotation, and its leadership made no secret of that when they
MINNEAPOLIS -- As things currently stand for the 2020 season, the Twins' starting rotation consists of ace José Berríos and ... several question marks. It's evident that a primary focus of Minnesota's offseason will be adding to the starting rotation, and its leadership made no secret of that when they met with media on Wednesday.
"We're going to target impact pitching," Twins chief baseball officer Derek Falvey said. "I think that's going to be a big part of our focus, and try to figure out if we can get there.
• 5 questions for Twins entering the offseason
"What that looks like? I can't predict that today, just because I don't know how exactly the market's going to play out through the course of the winter. But I can tell you it's highly likely that we're going to spend a lot of time focused on, 'How do we acquire on that side of the ball?'"
Kyle Gibson, Jake Odorizzi and Michael Pineda are all bound for free agency, and a decision looms on Martín Pérez's $7.5 million club option for 2020.
Falvey and general manager Thad Levine affirmed that they have the blessing from team ownership to spend in free agency if they feel there is a good investment to be made, and the Twins also have a sizable collection of prospect and Major League capital with which to explore the trade market.
There certainly won't be a shortage of intriguing arms in the free-agent market. Gerrit Cole, 29, will be the pitching crown jewel of the offseason. Zack Wheeler, Madison Bumgarner, Hyun-Jin Ryu and Dallas Keuchel will headline the next tier of available impact arms. Stephen Strasburg could also opt out of the four years remaining on his contract with the Nationals and test the open market.
Levine said last offseason that his philosophy on making splashy moves in free agency would be to do so when the Twins' window to win the division is wide open, and "not when you've got your fingers underneath the window and you're trying to jam the window open."
Well, the Twins just won 101 games and clinched their first division title since 2010. Is the window now open?
"I think we feel a breeze," Levine said. "We're feeling a breeze right now. I think we feel like we're getting to a place now where we feel a little bit more emboldened to sit down with [owner] Jim Pohlad and [president] Dave [St. Peter] and talk about being a little bit more aggressive. We feel like we're progressing for sure."
Falvey and Levine had talked plenty last offseason about the need to close the talent gap between the Twins and Indians in the American League Central. On Wednesday, they indicated that the consolidation of their position player core -- led by big steps forward from Max Kepler, Jorge Polanco, Byron Buxton, Miguel Sanó, Berríos, Mitch Garver and others -- and their AL Central title had them firmly headed in the right direction.
Pitching help, they said, could be the next step for a club that experienced such a drop off in its starting rotation towards the end of the season that rookie Randy Dobnak was needed to start Game 2 of the AL Division Series at Yankee Stadium, less than 10 starts into his Major League career.
"We felt like we improved this year," Falvey said. "But I think we're going to need to find ways that we add to our pitching group. We have a lot of our position-player club returning intact. Hopefully we can keep that group fully healthy going into next year, too. I think there's still some opportunity for us to achieve more on that side, maybe more on the pitching and defense side."
"As you get closer to feeling like the elite teams of the game, and you have more of those types of players on your team, the more you try and find different ways to supplement," Falvey added.
There have been mixed results in the recent past for the Twins when it comes to offering large sums to starters. Ervin Santana received the largest free-agent contract in club history when the Twins offered him four years and $54 million after the 2014 season. He pitched well for most of that contract. Ricky Nolasco -- inked to a four-year, $49 million contract after the 2013 campaign -- did not.
But if the time and price are right, and the Twins hope to make a deep play in the pitching market this offseason, Falvey and Levine feel that they can absolutely make a compelling case to impact free agents.
"I think we're selling a good group of players that are coming back here, a great environment in our clubhouse," Falvey said. "I think that's known across baseball right now and a chance to go compete with a team that had just won 100 games, so in my mind, I feel like we're positioned pretty well to recruit certain types of players this offseason, talking specifically about free agents.
"I feel like our organization is in a very healthy position in terms of the ability -- people want to be here. They did want to be here last year. I think that's only furthered with what we experienced this year."