Inbox: How might new GM affect Hot Stove?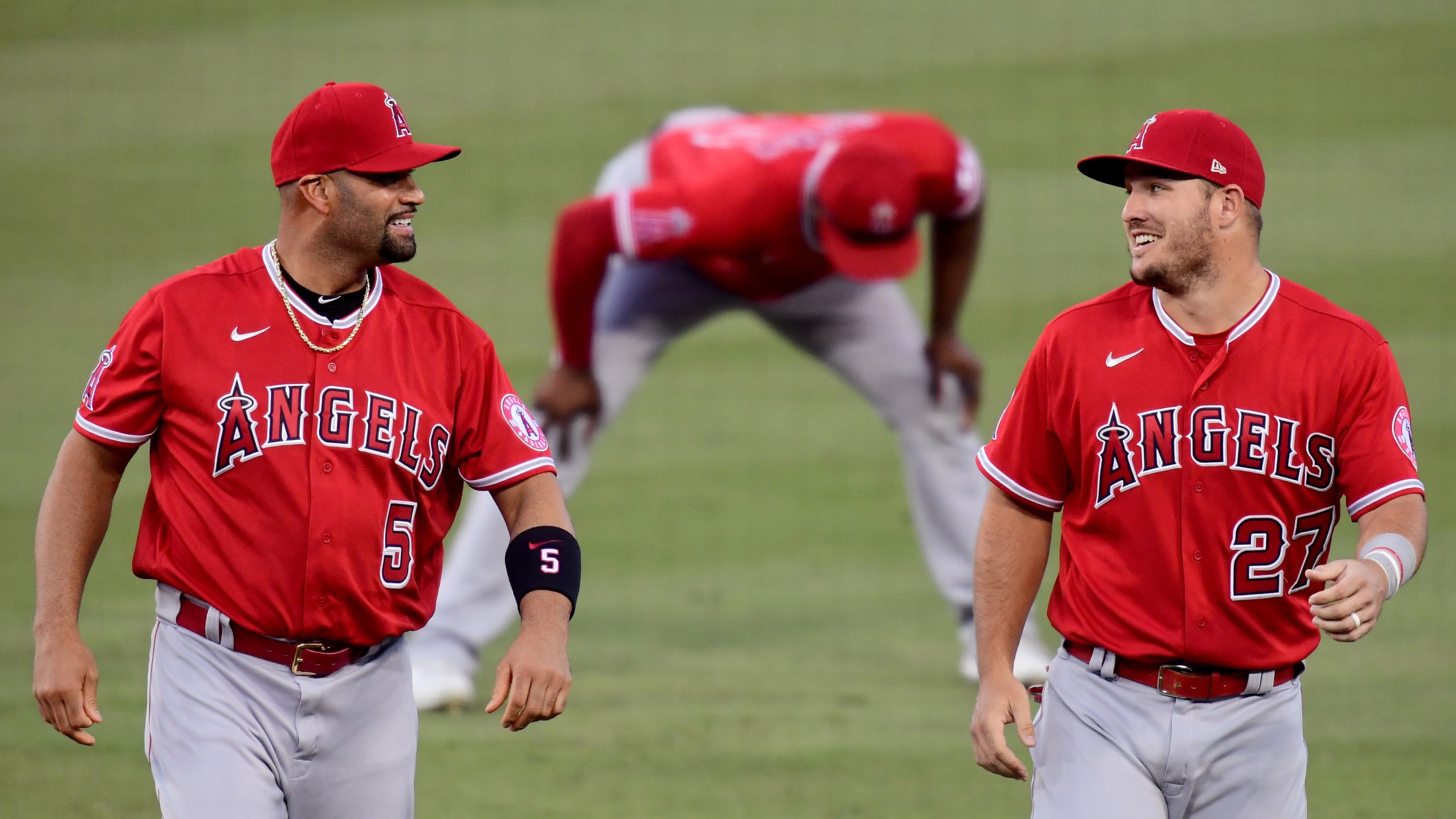 The Angels are taking their time in their search for a new general manager and the decision is expected to be made after the World Series. • What to watch for: Angels offseason FAQ Club president John Carpino said it might take until Thanksgiving for the Angels to make a
The Angels are taking their time in their search for a new general manager and the decision is expected to be made after the World Series.
• What to watch for: Angels offseason FAQ
Club president John Carpino said it might take until Thanksgiving for the Angels to make a hire, as they want to find the right person for the job to turn around the organization after missing the playoffs for the last six years despite having superstar Mike Trout on the roster.
It's one of many questions facing the Angels this offseason, so let's get into the first Inbox of the offseason:
Who would be the leading candidates for the vacant GM position and would that decision dictate how aggressive the Angels are in the offseason?

— Kevin Cao #BlackLivesMatter (@K24Cao939) October 14, 2020
The Angels have been mum on the process so far, as none of their potential candidates have been publicly confirmed yet. The only thing publicly confirmed so far has been that Tony La Russa, a senior advisor to baseball operations, was given permission to interview for the White Sox managerial job, which is a surprise given that he's helping run the GM search and the 76-year-old hasn't managed since 2011.
Dave Dombrowski has been the one most heavily linked to the Angels so far, while other potential candidates could include the Dodgers' Josh Byrnes, the Padres' Logan White, the Nationals' Dan Jennings and De Jon Watson, the Cubs' Jason McLeod, the Blue Jays' Tony LaCava, the Athletics' Billy Owens, the D-backs' Jared Porter and the Royals' J.J. Picollo.
• 5 key questions facing Angels this offseason
The new GM would have a say in terms of how aggressive the Angels are this offseason, but it does seem like the organization wants someone who will turn things around quickly. Angels owner Arte Moreno will have a say in how they approach free agency this winter, and it's clear he wants to win now after five straight losing seasons under former GM Billy Eppler.
How many solid starters do they need to lock into their rotation to sufficiently address their greatest need? Other than SP how would you prioritize addressing other needs: C, SS, RP, INF?

— Garrett Warfield (@GarrettWarfield) October 14, 2020
Much like last offseason, the Angels are looking to add two pitchers to their rotation after their starters combined to post the second-worst ERA in the Majors in 2020. Dylan Bundy, Andrew Heaney and Griffin Canning are locks for the rotation, and the Angels remain hopeful that Shohei Ohtani will be able to pitch once a week. They have several internal candidates, but there's no such thing as enough pitching depth, and they need to acquire starters they can count on for quality and innings.
Outside of starting pitching, relief help is the No. 2 priority, especially after tying for the Major League lead in blown saves. The Angels could look to add a closer unless they believe they can fill it internally with a reliever like Ty Buttrey or Mike Mayers. But the relief pitching needs to be upgraded this offseason regardless of whether they acquire a new closer.
As far as position player help, signing a middle infielder to pair with David Fletcher is another offseason goal, while the Angels could also add a catcher with Max Stassi possibly out for the start of the season after undergoing hip surgery on Wednesday.
Will the Angels be in the market for an ace this offseason? Someone like Trevor Bauer? - Dermot, Oceanside,CA

— Dermot Joyce (@WarWorm07) October 14, 2020
Trevor Bauer is likely to be one of their top targets this offseason, as he's coming off a National League Cy Young-caliber year with the Reds and is a local product from Santa Clarita. But it'll be interesting to see if he's looking for a long-term deal after previously saying he only wanted to sign one-year pacts throughout his career. Marcus Stroman is another name to look out for as a potential top-of-the-rotation addition this winter.
What are the chances Andrelton Simmons is back with the Halos next season.

— Tom Snell (@TomSnell9) October 14, 2020
It doesn't seem very likely that Andrelton Simmons will return, especially after he elected not to play the final five games of the season and released what appeared to be a farewell to Angels fans. There's also almost no chance the Angels extend him a qualifying offer of $18.9 million, as he's coming off two injury-plagued seasons. It can't be ruled out that he would return on a lesser deal, but it just doesn't seem very likely at this point.
If the #Angels don't sign Simmons, do you think they would sign another FA SS, sign a FA 2B like La Stella and put Fletch at SS, or go with internal depth?

— Chris W (@ChrisW1212) October 14, 2020
If the Angels do move on from Simmons, they would likely need to add another middle infielder to pair with Fletcher, who would become the regular at either shortstop or second base. The Angels do have some internal options with Luis Rengifo and Franklin Barreto, but Rengifo is coming off a rough year offensively and Barreto has yet to prove he can hit Major League pitching. Prospect Jahmai Jones is more likely to be ready to be an everyday player in 2022.
Bringing back Tommy La Stella despite trading him to the A's for Barreto would make some sense, as he would bring power from the left side and is comfortable with the organization and manager Joe Maddon. But La Stella will certainly have some suitors, so it'll be worth monitoring how the Angels approach the middle infield this offseason.