Notes: Sandoval optioned; Bard recalled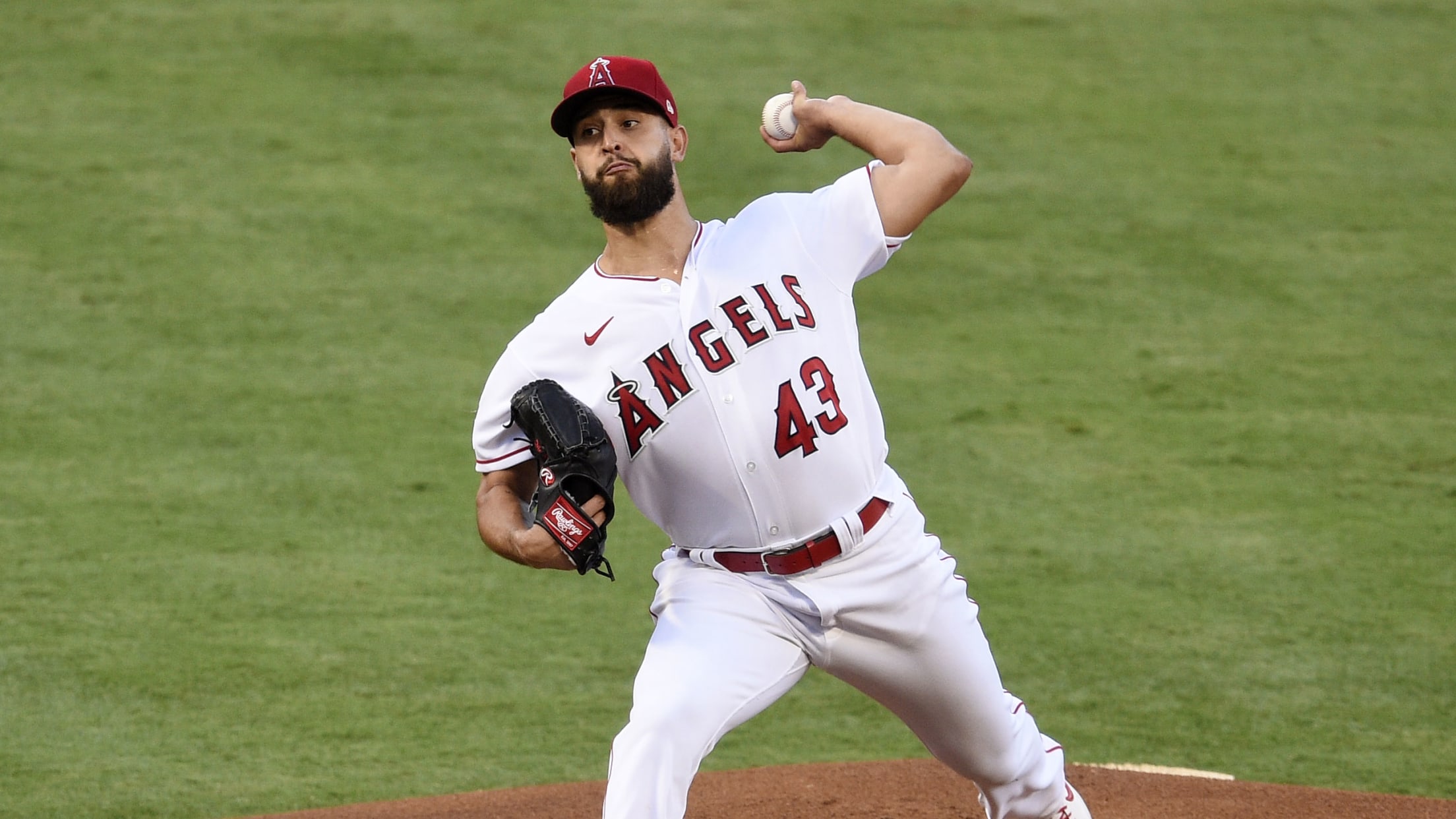 The Angels optioned left-hander Patrick Sandoval to their alternate site in Long Beach on Wednesday, a day after he gave up two runs (one earned) over four-plus innings in a 10-2 win over the Mariners. Reliever Luke Bard was recalled to take his place on the roster. Sandoval, who threw
The Angels optioned left-hander Patrick Sandoval to their alternate site in Long Beach on Wednesday, a day after he gave up two runs (one earned) over four-plus innings in a 10-2 win over the Mariners. Reliever Luke Bard was recalled to take his place on the roster.
Sandoval, who threw 62 pitches on Tuesday, will continue to get stretched out in Long Beach, as he was a late arrival to camp after contracting COVID-19 in June. The Angels have an off-day on Monday, and veteran right-hander Julio Teheran could return early next week after also missing time because he tested positive for COVID-19 in late June.
"With Monday off, we thought we'd be better off letting him go pitch in Long Beach, continue to stretch out, and then bring him back at the appropriate time," Angels manager Joe Maddon said. "It's for his benefit, for his good. Tough for a young player to process all of that and get it. Think he's gonna be a good starter."
Maddon has gushed about Sandoval's potential, so it's clear the roster move was not because of Sandoval's performance on Tuesday. Sandoval, ranked as the club's No. 6 prospect by MLB Pipeline, pitched well in his season debut, striking out four and getting 11 swings and misses.
Teheran, signed to a one-year deal in the offseason, is scheduled to pitch in an intrasquad game in Long Beach on Thursday and his Angels debut could come as soon as Tuesday. But Maddon didn't have an official date for him yet.
"Teheran plays into the [Sandoval] move as well," Maddon said. "He's getting closer. Have to start planning in advance with him also. He seems to be getting closer but I don't have exact dates right now. But I'm a fan and I've seen him for several years now. So we're looking forward to getting him back."
Stassi off to a hot start
Backup catcher Max Stassi has already matched his hit total from last year with the Angels, as he went 3-for-42 in 2019 but is 3-for-8 this season, including a three-run homer on Tuesday. Stassi underwent right hip surgery in the offseason and worked to change his swing mechanics. And, so far, it's been paying off for the 29-year-old, who was acquired in a trade with the Astros last July.
"I think I've really simplified some things," Stassi said. "It starts with like my alignment, getting in a better position to into a load and into a stride spot. So there's been a few things. Just the alignment has been the big thing and really just trying to get a good pitch to hit."
Maddon has liked what he's seen from Stassi and plans to play him mostly against left-handers, with the left-handed-hitting Jason Castro starting at catcher against right-handers. Maddon added that Stassi is a better hitter when he uses the opposite field, just like his homer on Tuesday.
"Stassi has not been known for his hitting prowess in the recent past, but I've seen him swing the bat pretty well since Spring Training," Maddon said. "He's not there just trying to pull the ball, you saw there. You saw the pinch-hit in Oakland, a line drive up the middle. In Spring Training 1.0 and 2.0, I saw a lot of middle opposite-field gap. And then I watch him in BP, and he's got some severe power to the left side, too. I just want that to be an accident when he hits home runs or hits doubles to left-center or straight up."
No word on Adell callup
Angels top prospect Jo Adell, ranked No. 6 overall by MLB Pipeline, remains at the alternate training site, and Maddon said he doesn't have a timetable for when he'll get called up. Taylor Ward and Michael Hermosillo remain the primary backups in the outfield to regulars Justin Upton, Mike Trout and Brian Goodwin.
"When need arises, he can be up here," Maddon said. "Right now, we're doing OK. I believe he'll be here at some point. Just trying to make a complete ballplayer. I'm not into microwaving talent. When he's ready, he's ready. We've talked about it, but it hasn't presented yet."
Up next
Right-hander Dylan Bundy will look to build off his first outing of the year when he takes the mound against the Mariners in the series finale on Thursday at 6:40 p.m. PT at Angel Stadium, live on MLB.TV. Bundy was solid in his Angels debut, allowing one run over 6 2/3 innings against the A's on Saturday. Lefty Marco Gonzales starts for Seattle.