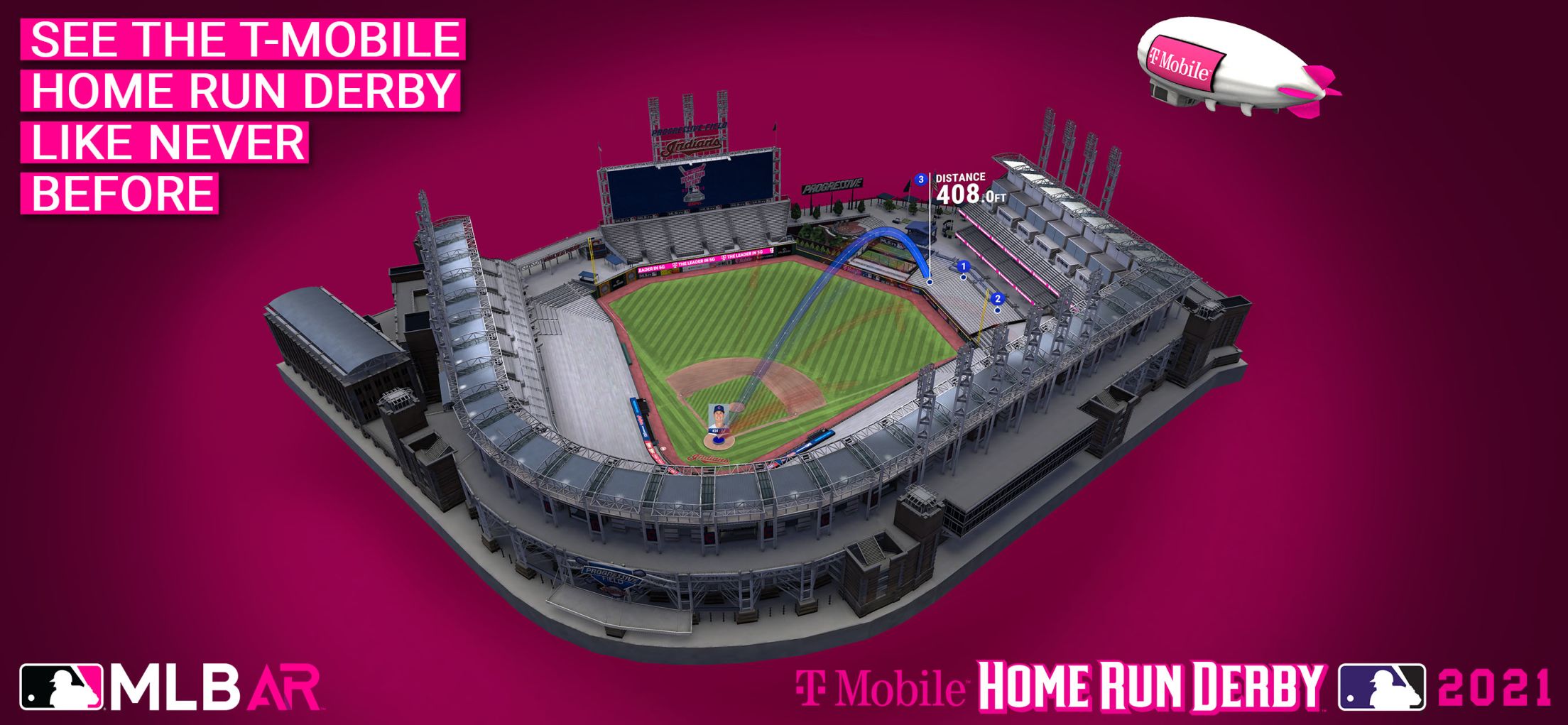 MLB AR: See the T-Mobile Home Run Derby Like Never Before!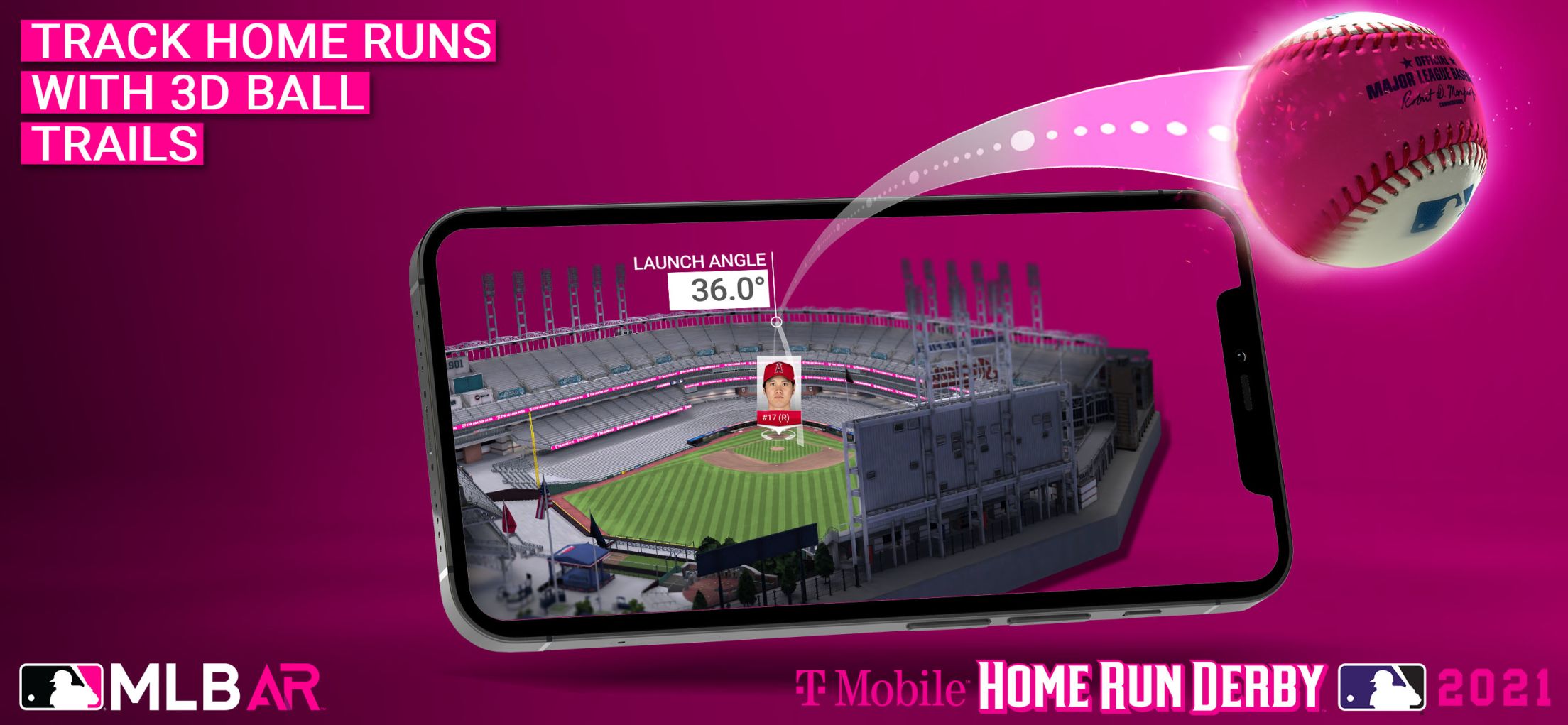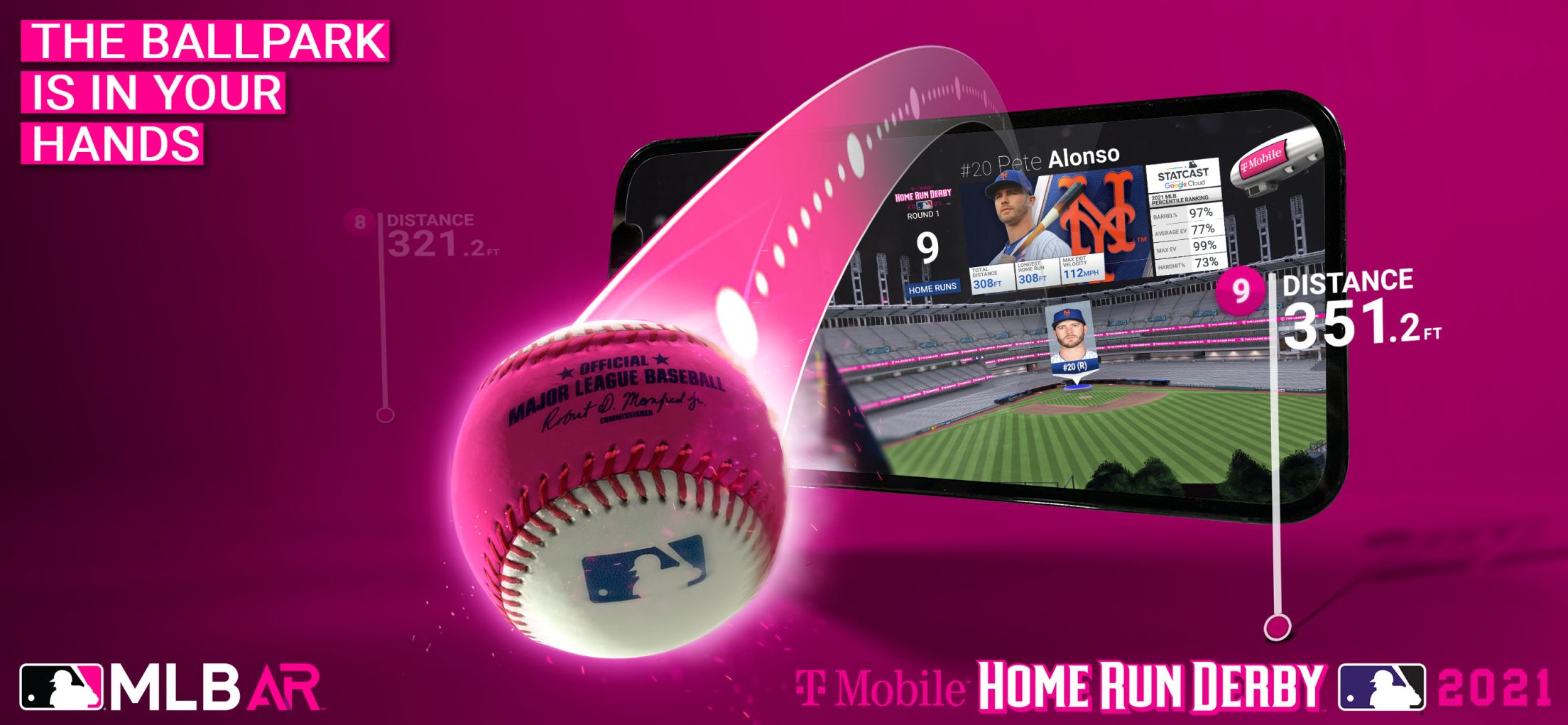 Get Amped

Explore the Derby past and present! Rewatch the dramatic 2019 Home Run Derby then tune in for the T-Mobile Home Run Derby Monday, July 12th at 8:00pm ET for more long ball action!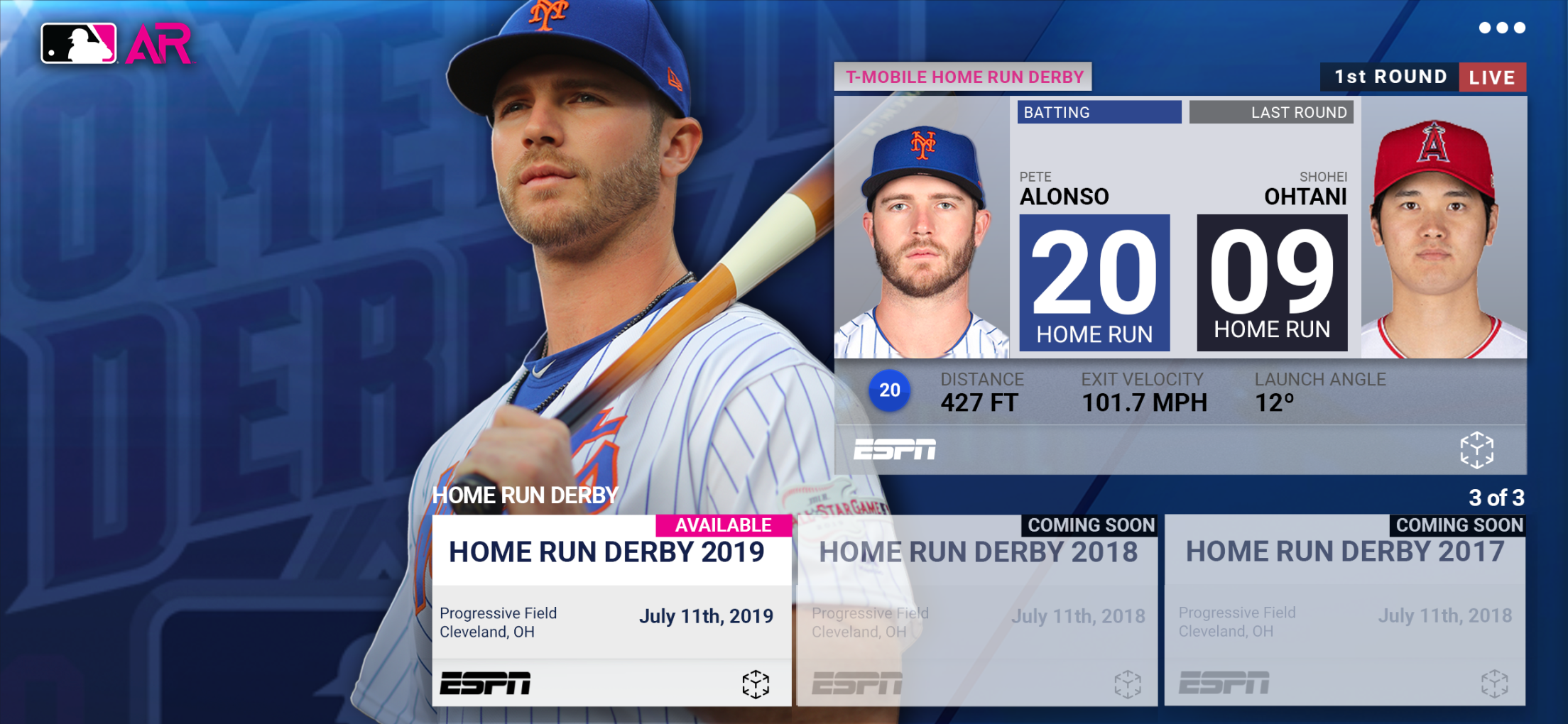 It Gets Real(ity)

Time to get your Augmented Reality on. It's simple and the app will walk you through the steps. Once the ballpark is loaded, just press the play button to start the show.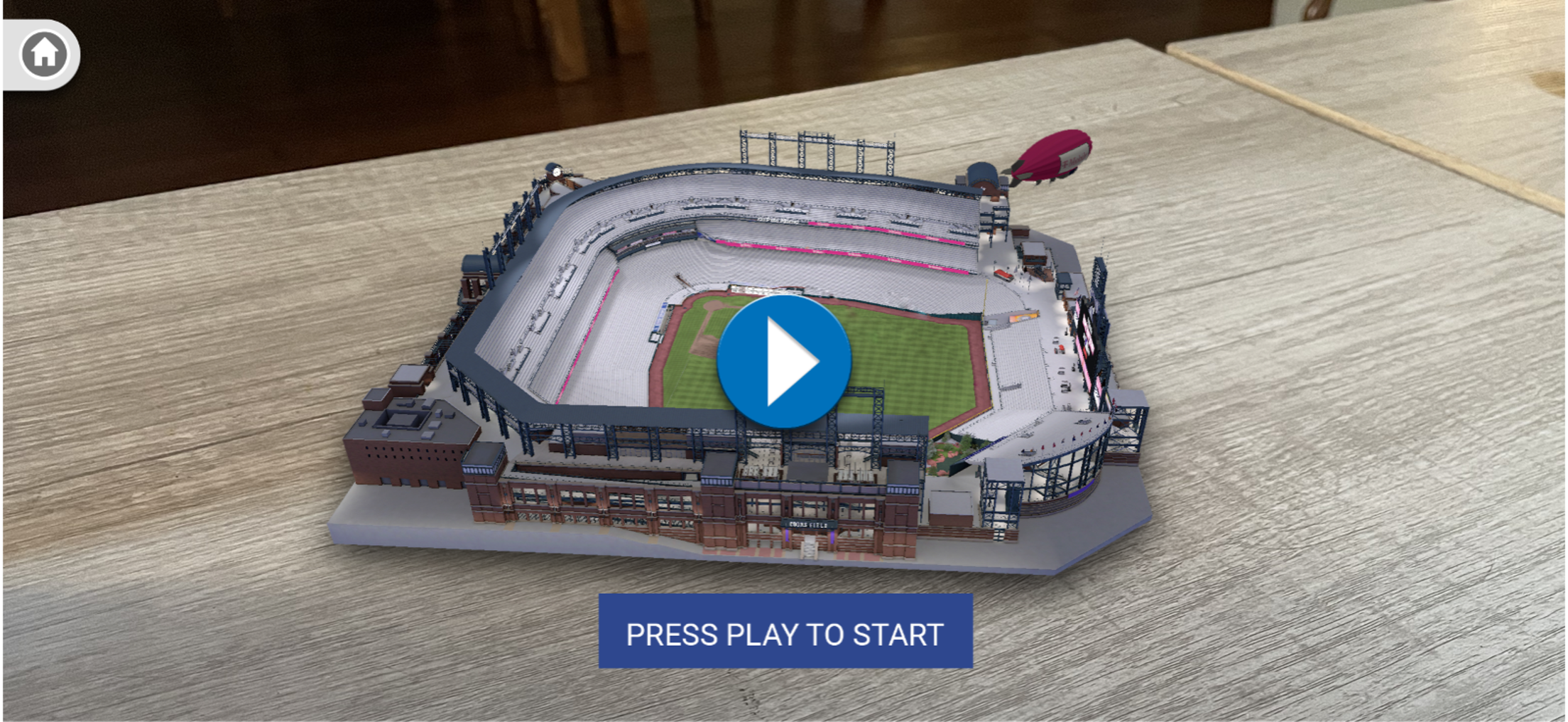 Views Like Never Before!

Fly over the ballpark and see it in ways never before possible, including 3D ball trails! Tether yourself to the action on the field with all of the on-the-ground stats you need to know.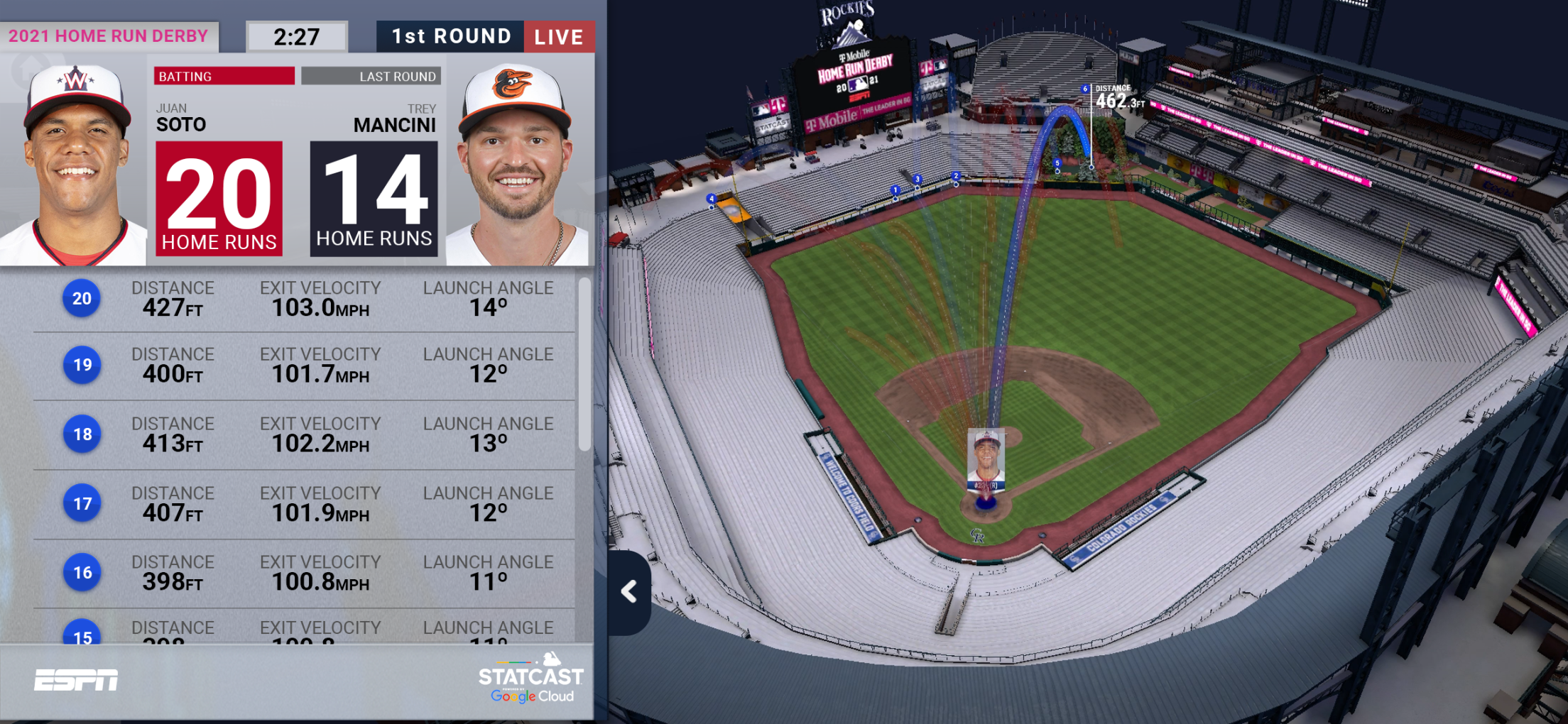 The Ballpark Is In Your Hands

The T-Mobile Home Run Derby will never be the same. And you might not be, either.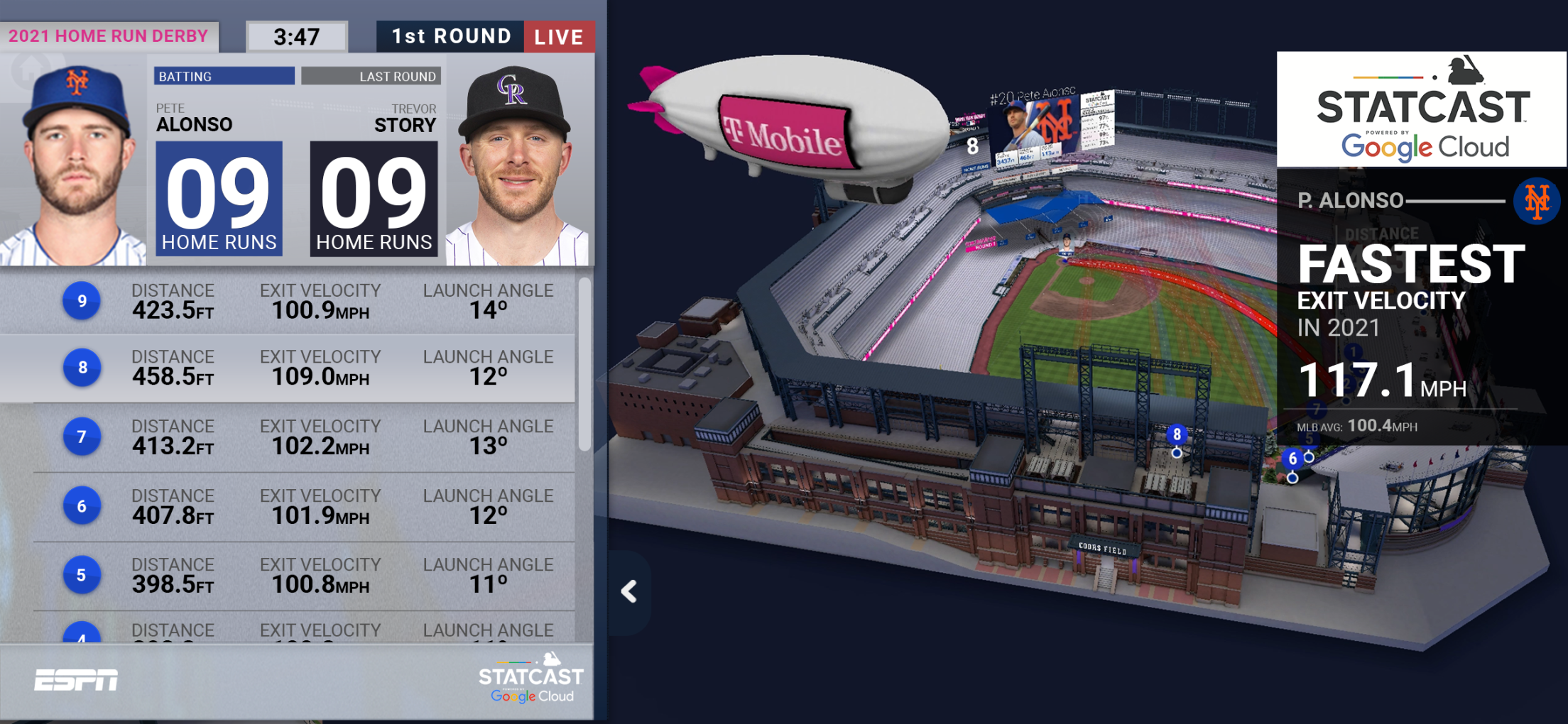 Download Now
T-Mobile account with 5G device required for some features.