Blue Jays to consult Andrews on Borucki injury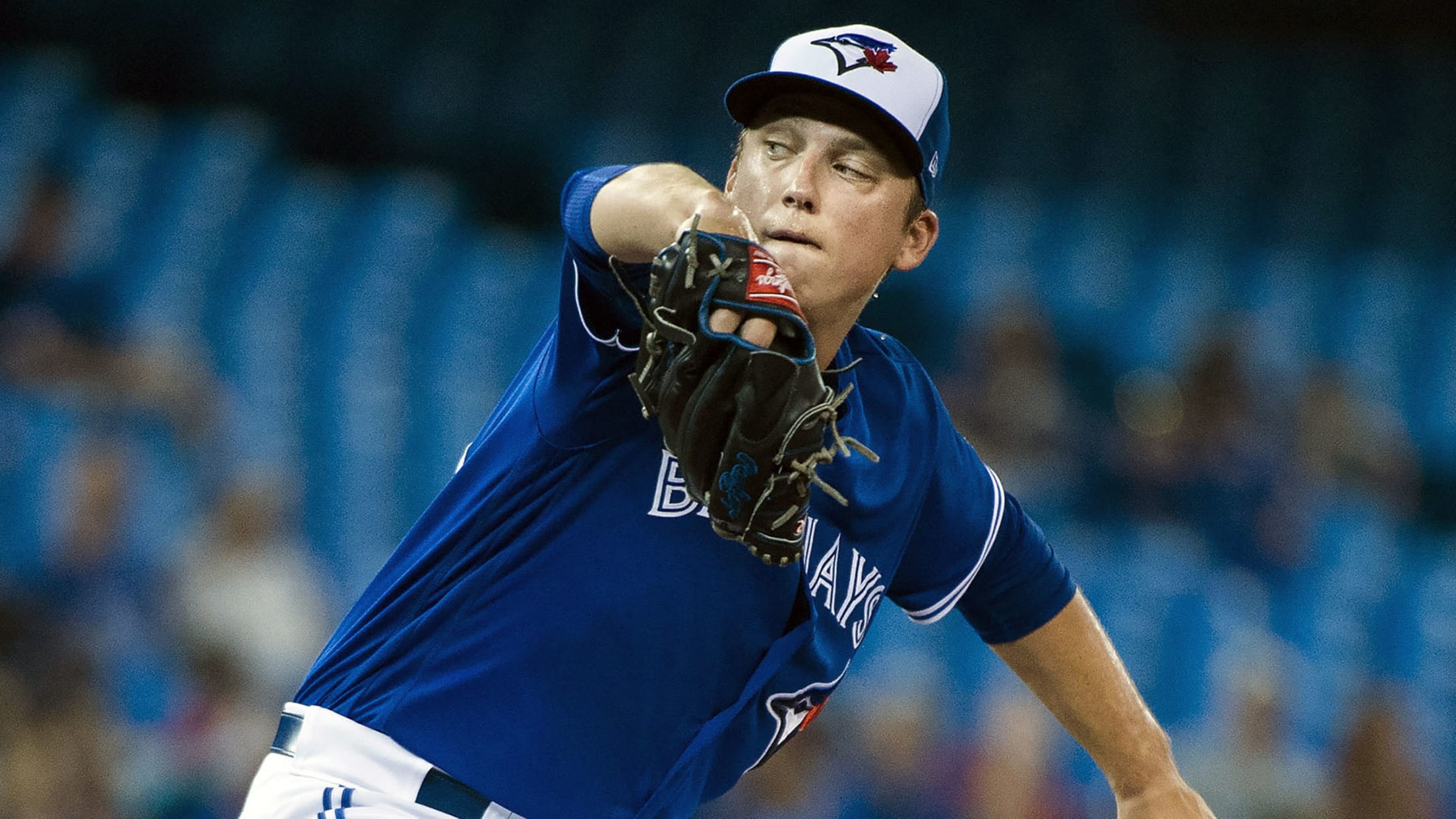 BALTIMORE -- Blue Jays manager Charlie Montoyo said Friday that the team will consult noted orthopedic surgeon Dr. James Andrews on the future of left-handed pitcher Ryan Borucki, who felt something amiss in his elbow during a side session Wednesday. This does not necessarily mean that Borucki, who was placed
BALTIMORE -- Blue Jays manager Charlie Montoyo said Friday that the team will consult noted orthopedic surgeon Dr. James Andrews on the future of left-handed pitcher Ryan Borucki, who felt something amiss in his elbow during a side session Wednesday.
This does not necessarily mean that Borucki, who was placed on the injured list Wednesday, retroactive to July 28, with left elbow inflammation, is headed toward the second Tommy John surgery of his career. But it is also not an auspicious sign for the 25-year-old who owns a 4.31 ERA across 19 starts in two Major League seasons.
"We are going to involve Dr. Andrews now to see where we are with [Borucki] and what's the plan long-term," Montoyo said. "We are just gathering information to see where we are going to go, how he feels."
After throwing a side session at Kauffman Stadium ahead of Wednesday afternoon's 4-1 victory over the Royals, the southpaw felt something was amiss. He has been diagnosed with left elbow inflammation, after starting the season on the sidelines with what was originally described as inflammation but was later discovered to be a bone spur.
"There's always a concern," Montoyo said Wednesday. "That's why we thought, 'OK, hold on, let's put him on the IL and see how he's doing, and then we'll go from there.'"
Borucki has made two starts for the Blue Jays this season, and he has allowed 10 runs (eight earned) on 15 hits over 6 2/3 innings, with six walks and six strikeouts. He had been scheduled to start on Saturday in Baltimore.
"It just didn't feel right, so we decided to shut it down for now and re-evaluate from there," Borucki said Wednesday. "It is what it is. My body is just saying 'no' right now, so I've got to try to get as much treatment as I can to try to get back."
After getting a glimpse of what the future might hold for the Blue Jays during a three-game sweep of the Royals at Kauffman Stadium, Borucki is excited to regain his health so that he can be back out on the field with his teammates.
"After this series, you can see the future's bright," he said. "So it's going to be fun to watch for the rest of the year and then years going forward, so I'm looking forward to it."
Reliever Buddy Boshers, recalled from Triple-A Buffalo, took Borucki's roster spot. The 31-year-old lefty has posted a 2.78 ERA over 25 appearances and 32 1/3 frames for the Bisons this year, with 14 walks and 35 strikeouts. He worked around two baserunners to toss a scoreless inning with two strikeouts in Thursday's win over the Orioles.