Fans in the northwest and west suburbs can take Pace's Wrigley Field Express Route nonstop to Wrigley Field.
Two routes take passengers directly to Wrigley Field from either the Hillside Park-n-Ride (4898 Darmstadt Rd. Hillside, IL 60162) or Atrium Corporate Center Park-n-Ride (3800 W. Golf Rd. Rolling Meadows, IL 60008). Riders can take advantage of free parking at both locations. Both routes cost $4.50 each way per person. Riders may use their Ventra Card, personal contactless bankcard or cash (exact change is required).
The routes operate most night, weekend and holiday games as well as most games in June, July and August. There is no service to weekday afternoon games in April, May, late August, September, or October. For more information, including locations, schedule and hours, visit http://www.pacebus.com/sub/espd/wrigley_field_express.asp.
Hillside Park-n-Ride Map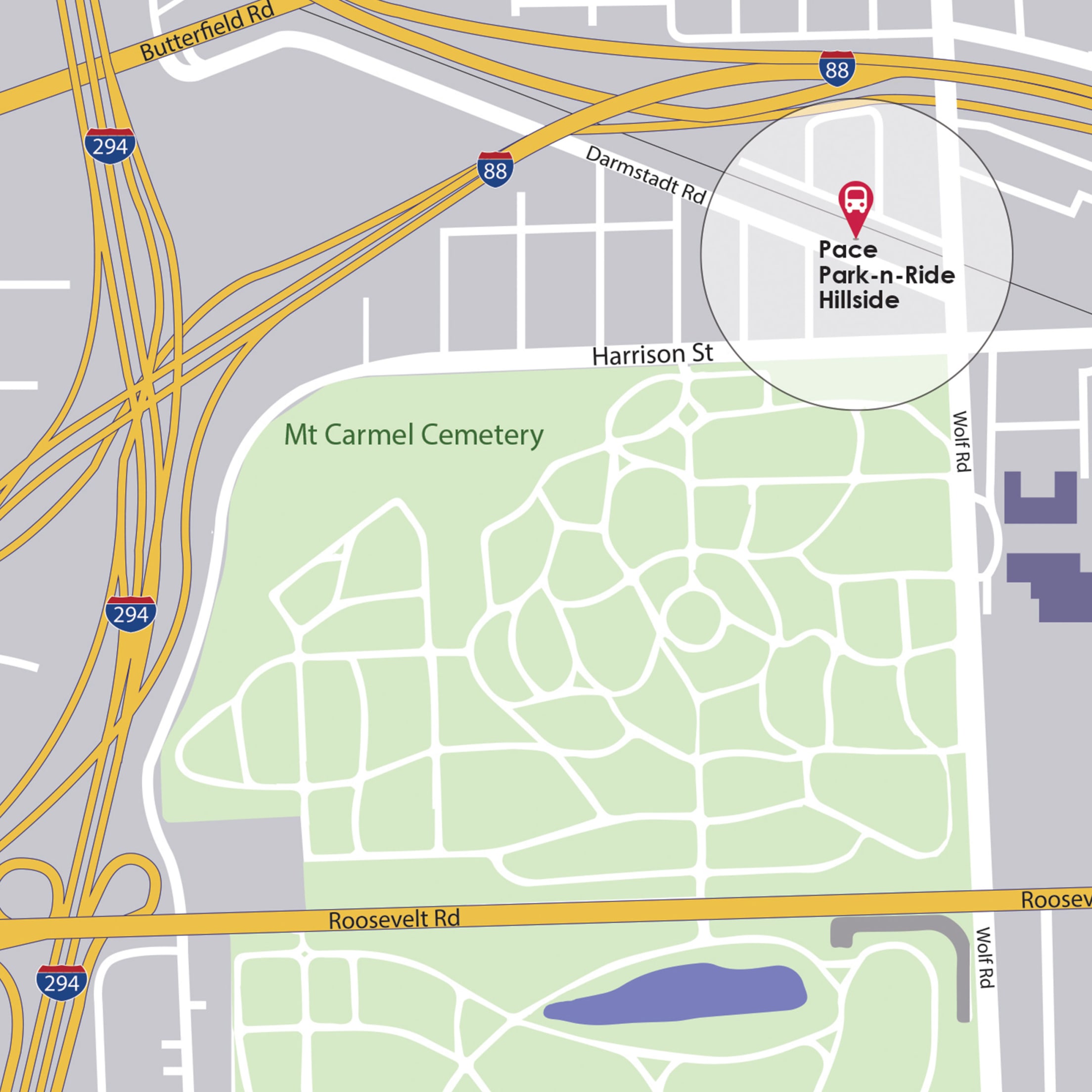 Atrium Center Park-n-Ride Map