Please scroll through each decade to view the incredible moments from Dodger Stadium over the past 60 years, and cast your vote for what you believe to be the most Legendary!
The Top 60 Legendary Moments at Dodger Stadium will be determined by the total votes submitted via the online form as chosen by the fans. We will begin revealing the Top 60 Legendary Moments on May 31.
Dodger Stadium 60 Greatest Moments - 1960's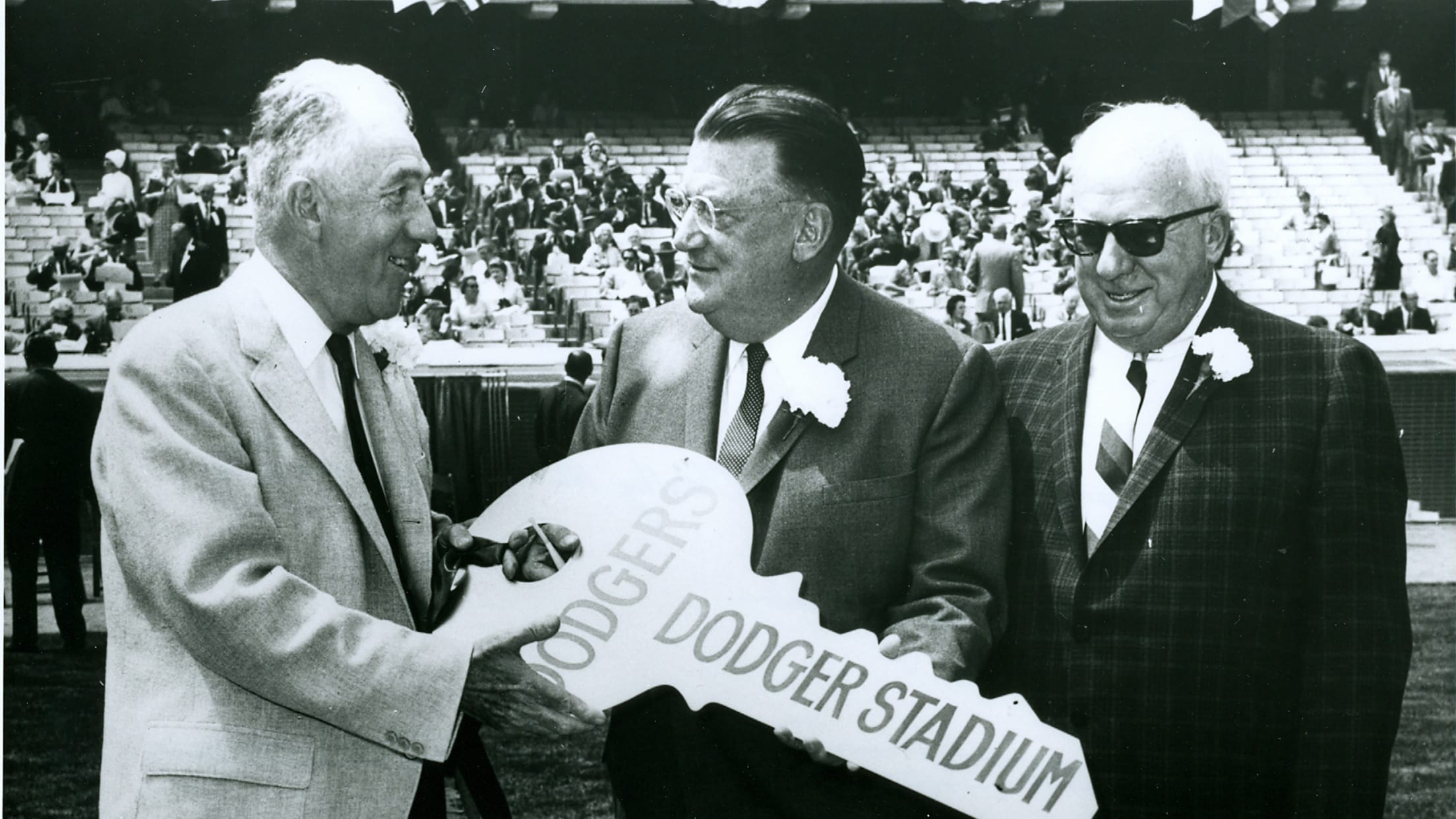 Dodger Stadium Opens
(4/10/62)
"Grand Opening" vs. Reds unveils baseball's great showplace.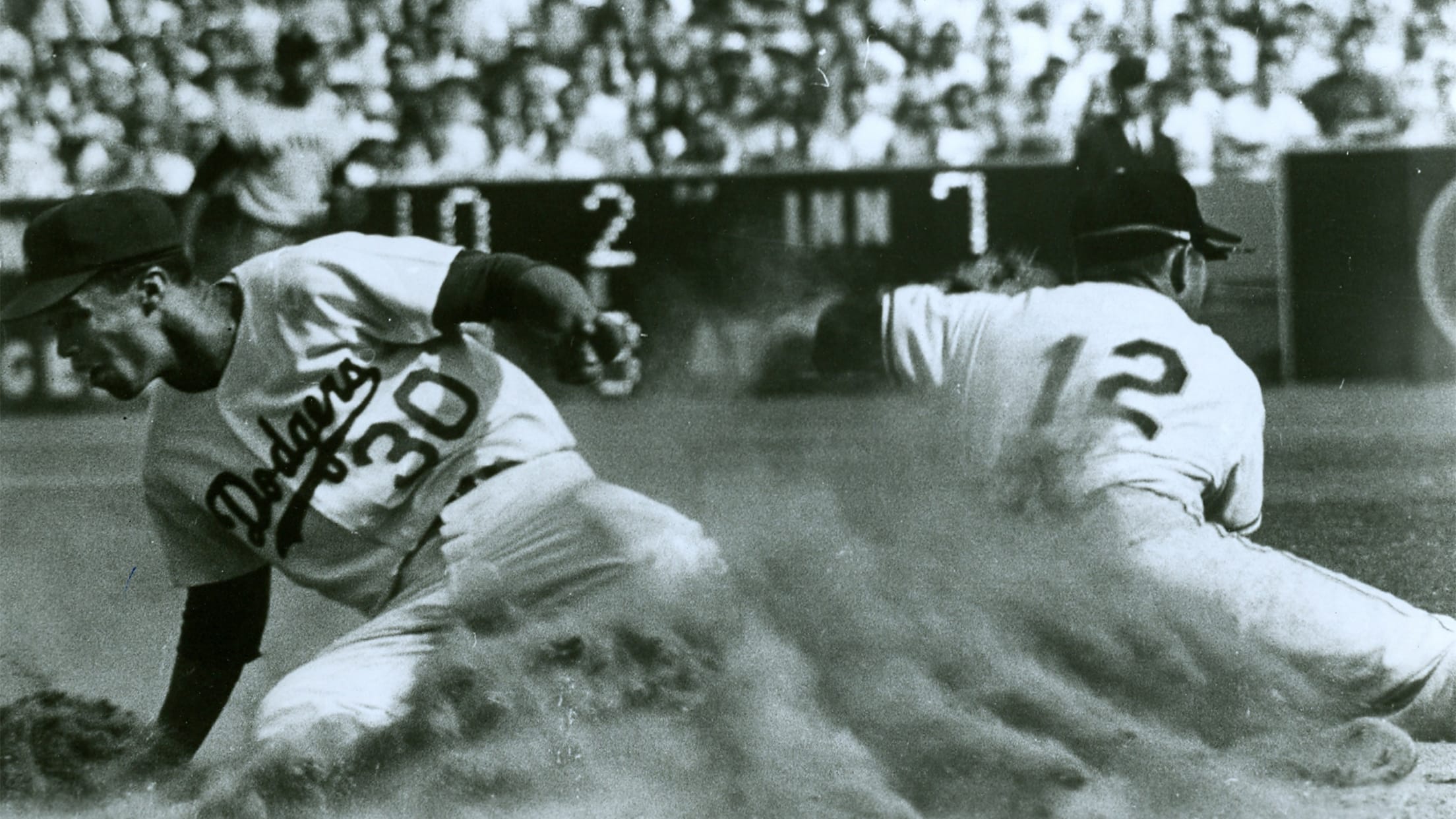 Maury Wills steals 104th stolen base
(10/3/62)
All-Star shortstop surpasses Cobb's record and wraps up N.L. MVP season.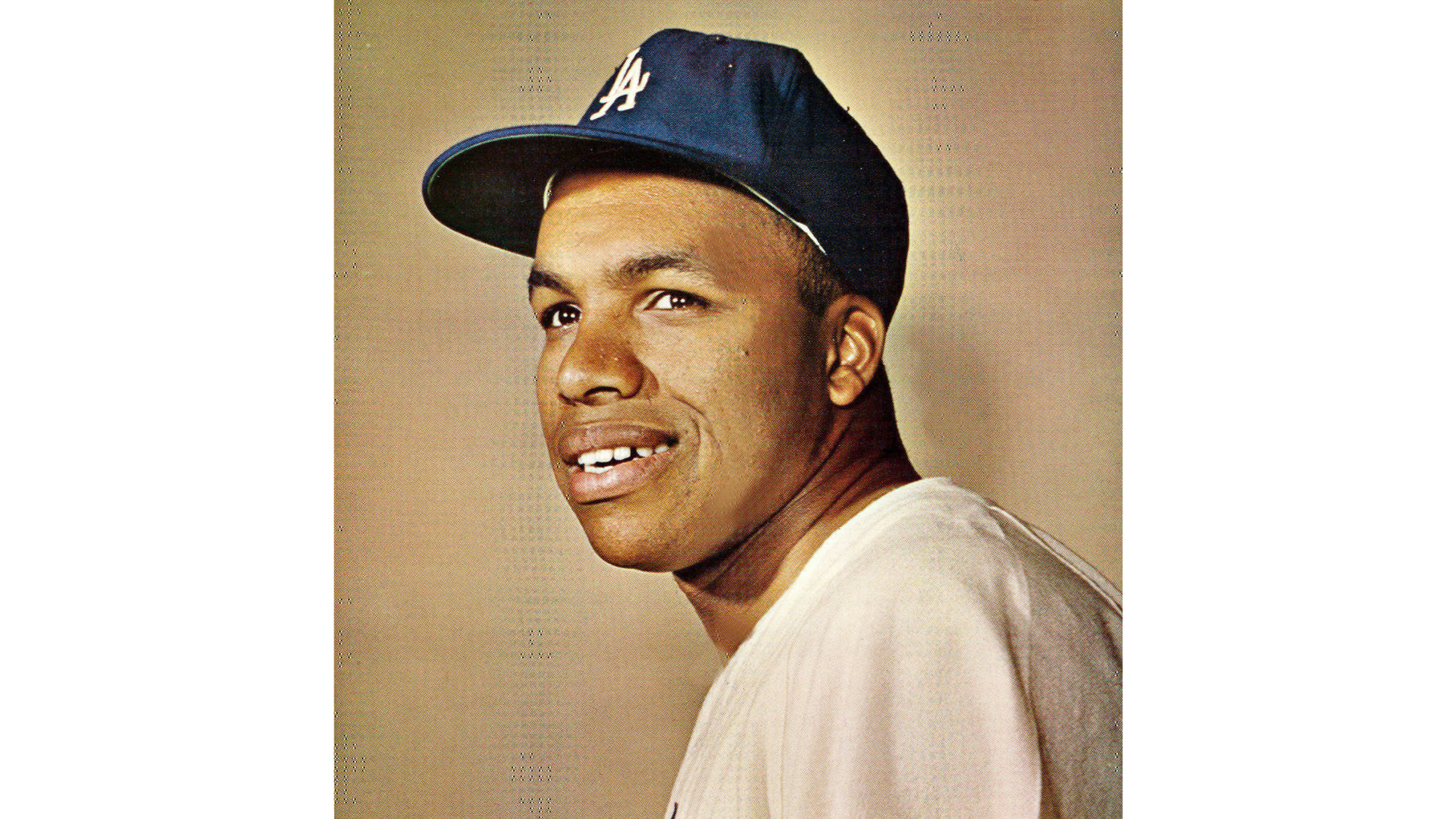 Tommy Davis clinches his second-straight batting title
(9/29/63)
Only L.A. Dodger to win consecutive crowns.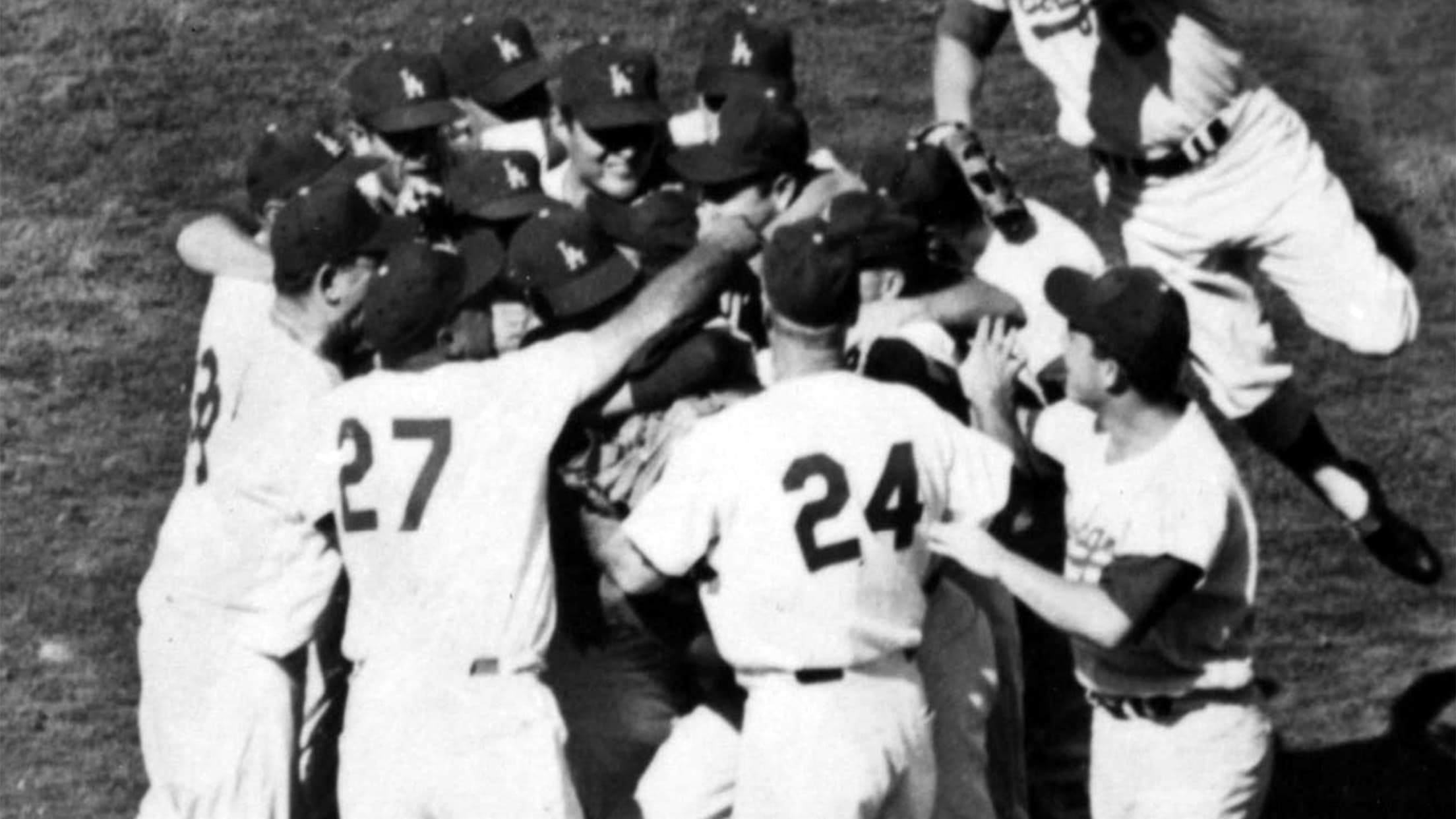 Dodgers sweep Yankees to win 1963 WS
(10/6/63)
L.A. wins four straight over Bronx Bombers behind starters Koufax, Drysdale and Podres.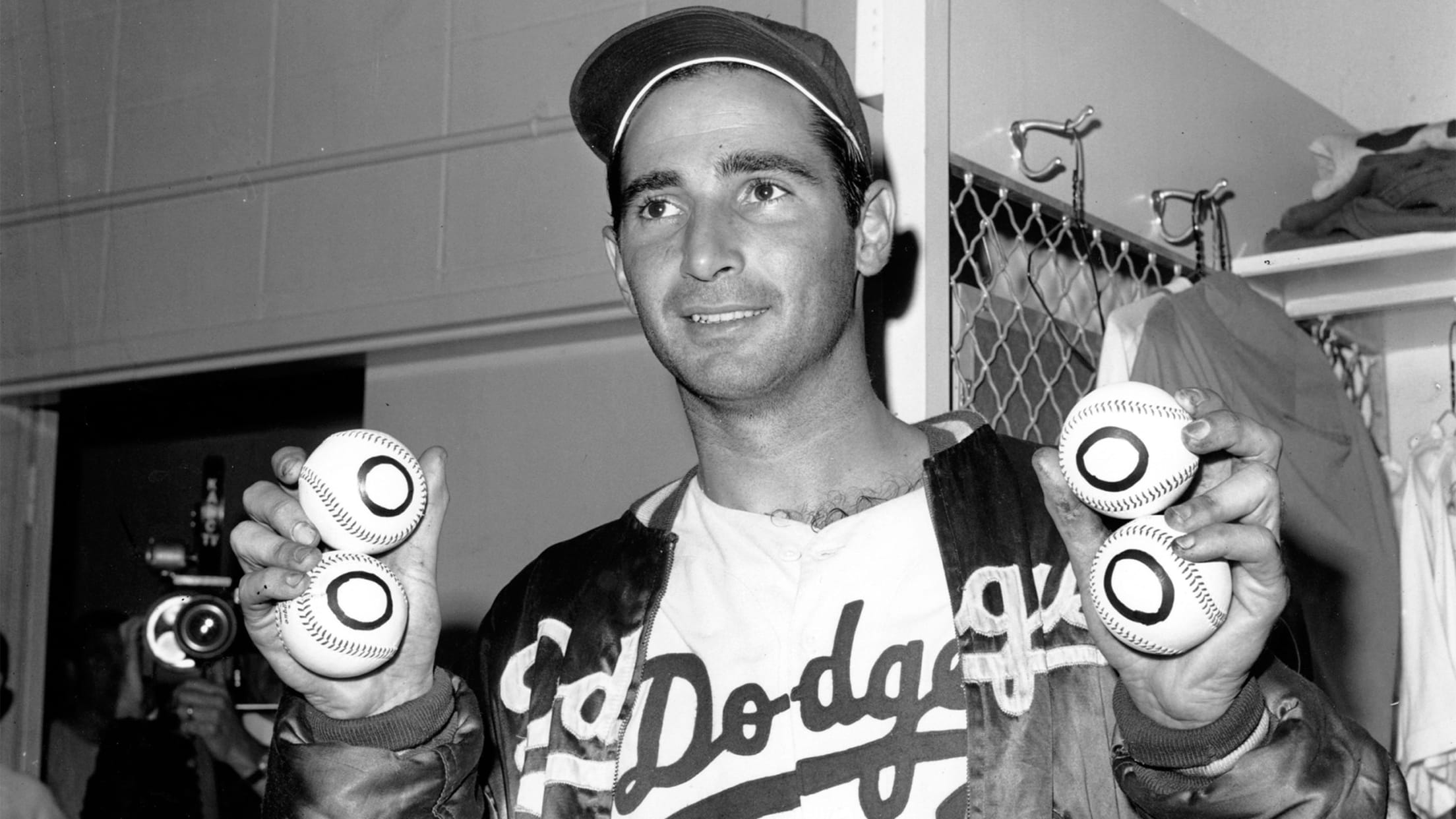 Sandy Koufax Perfect Game vs Cubs
(9/9/65)
Fourth career no-hitter by Hall of Fame lefty remains only perfecto in franchise history.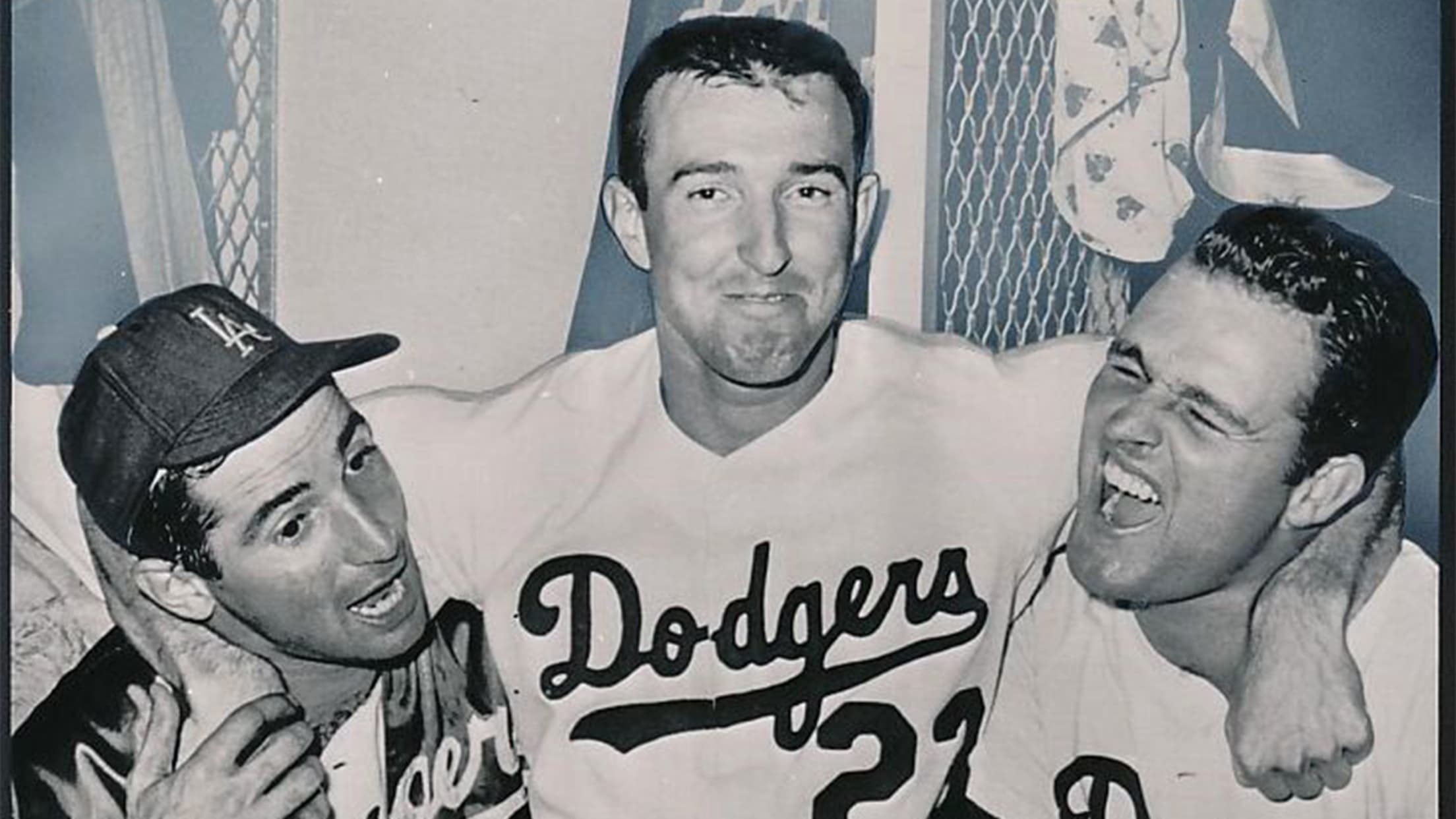 Claude Osteen shuts out Twins in Game 3 of 1965 WS
(10/9/65)
Lefty saves L.A. after Twins beat Drysdale and Koufax in first two games.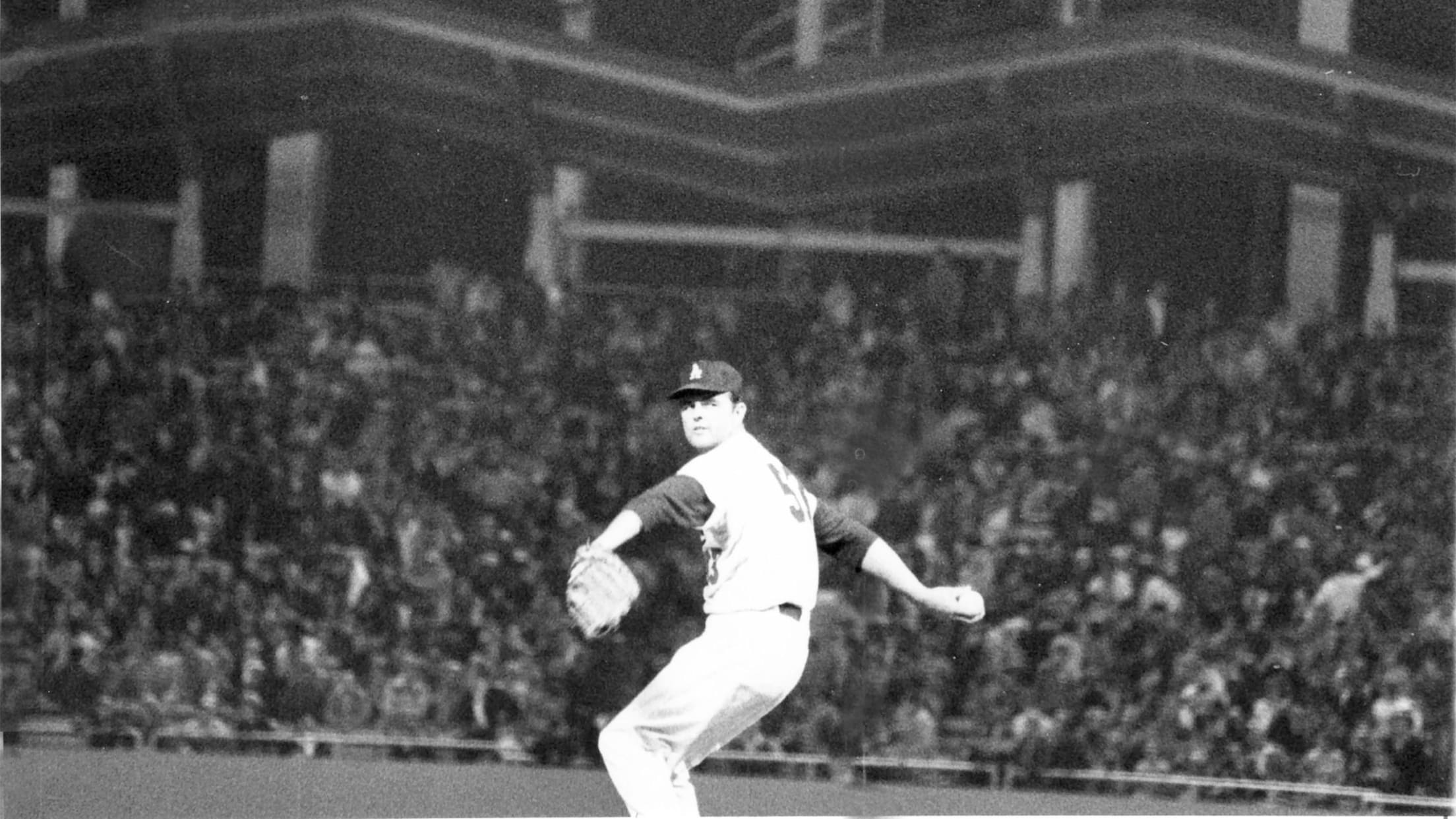 Don Drysdale sets Consecutive Scoreless Innings record
(6/8/68)
"Big D" streak includes six straight shutouts.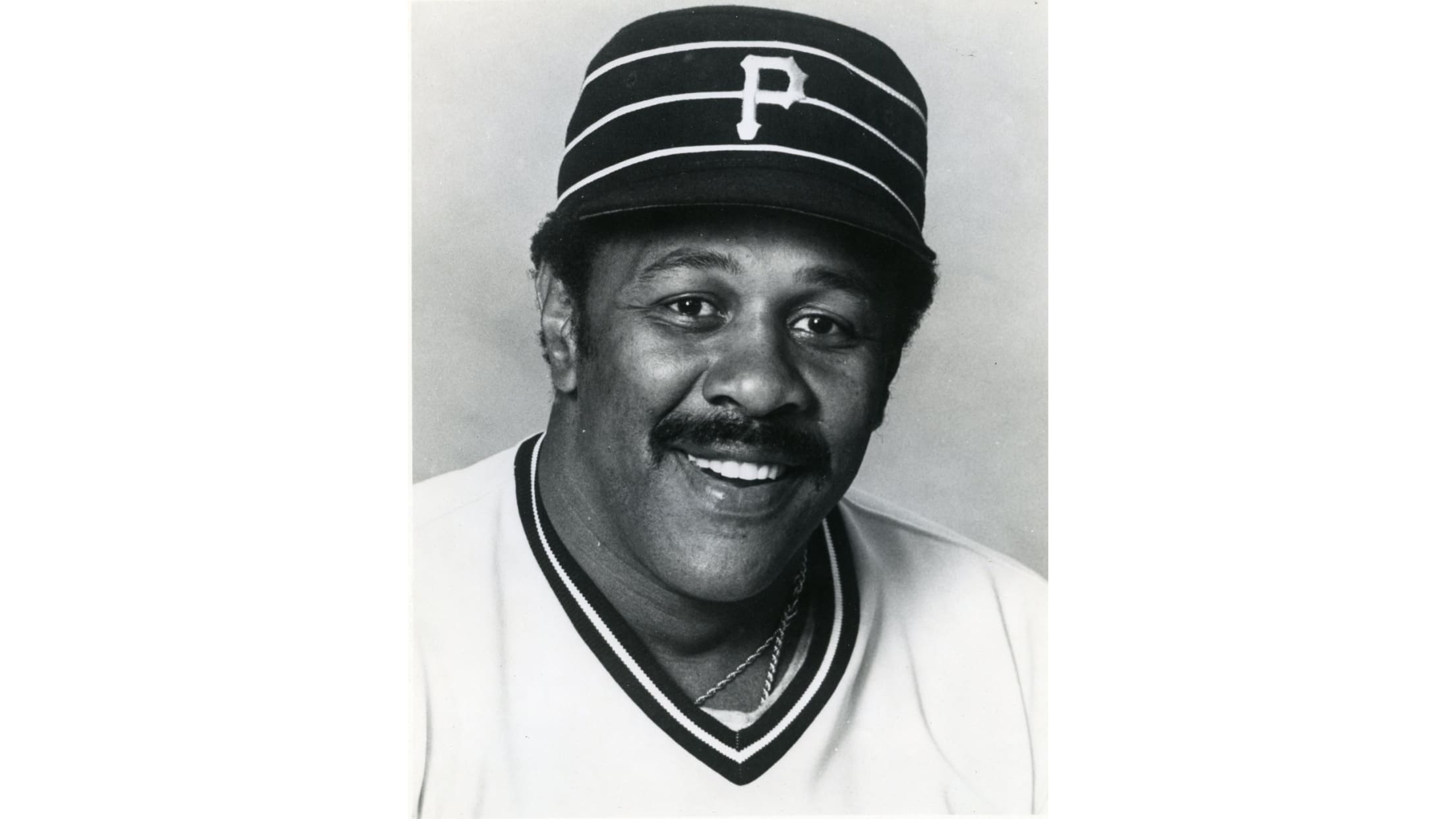 Willie Stargell hits HR out of Dodger Stadium twice
(8/6/69 and 5/8/73)
Pirates' HOF slugger only player to repeat feat.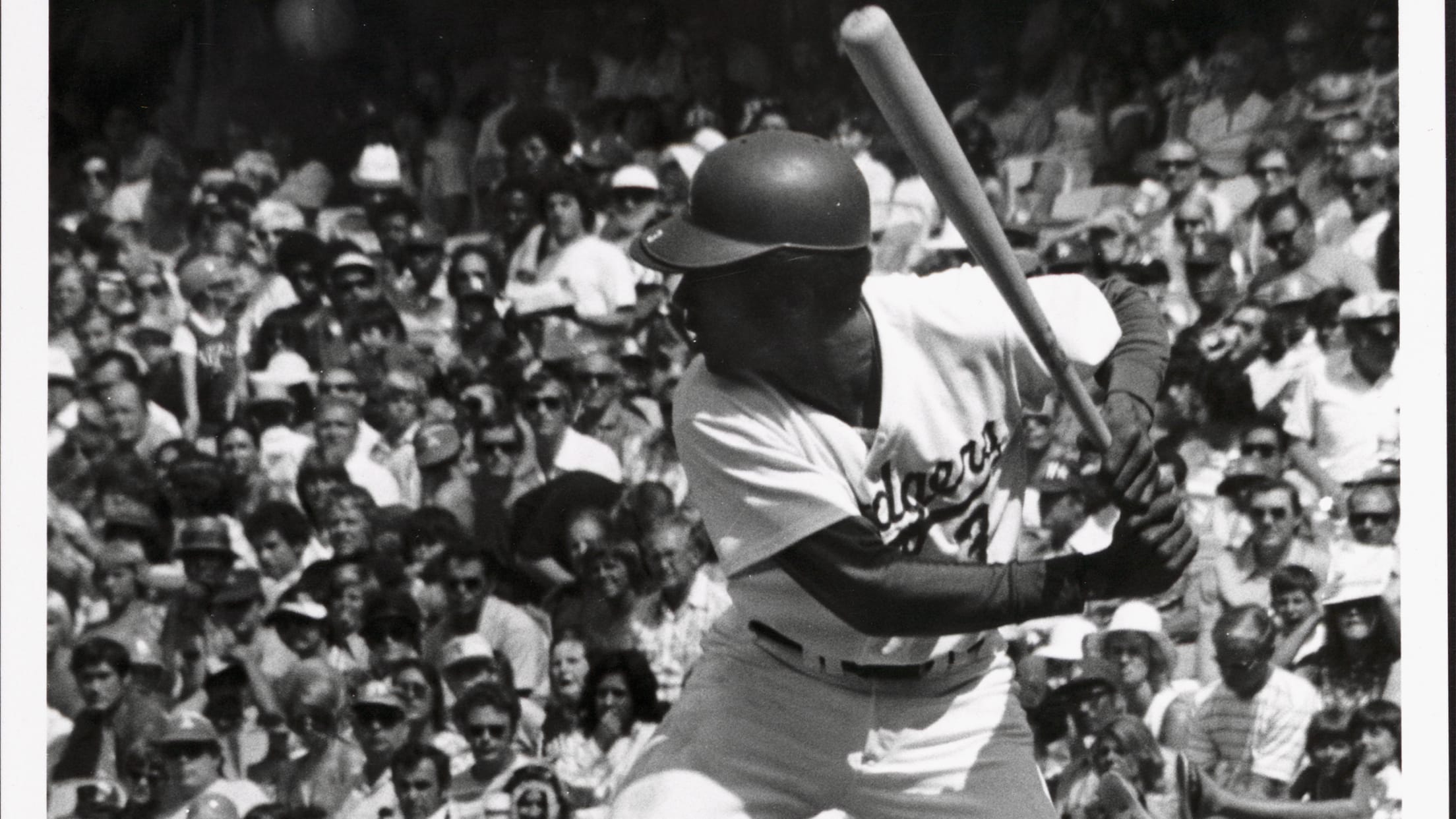 Willie Davis hitting streak reaches 31 games
(9/3/69)
"3 Dog" surpasses Wheat's 1916 club record.
Dodger Stadium 60 Greatest Moments - 1970's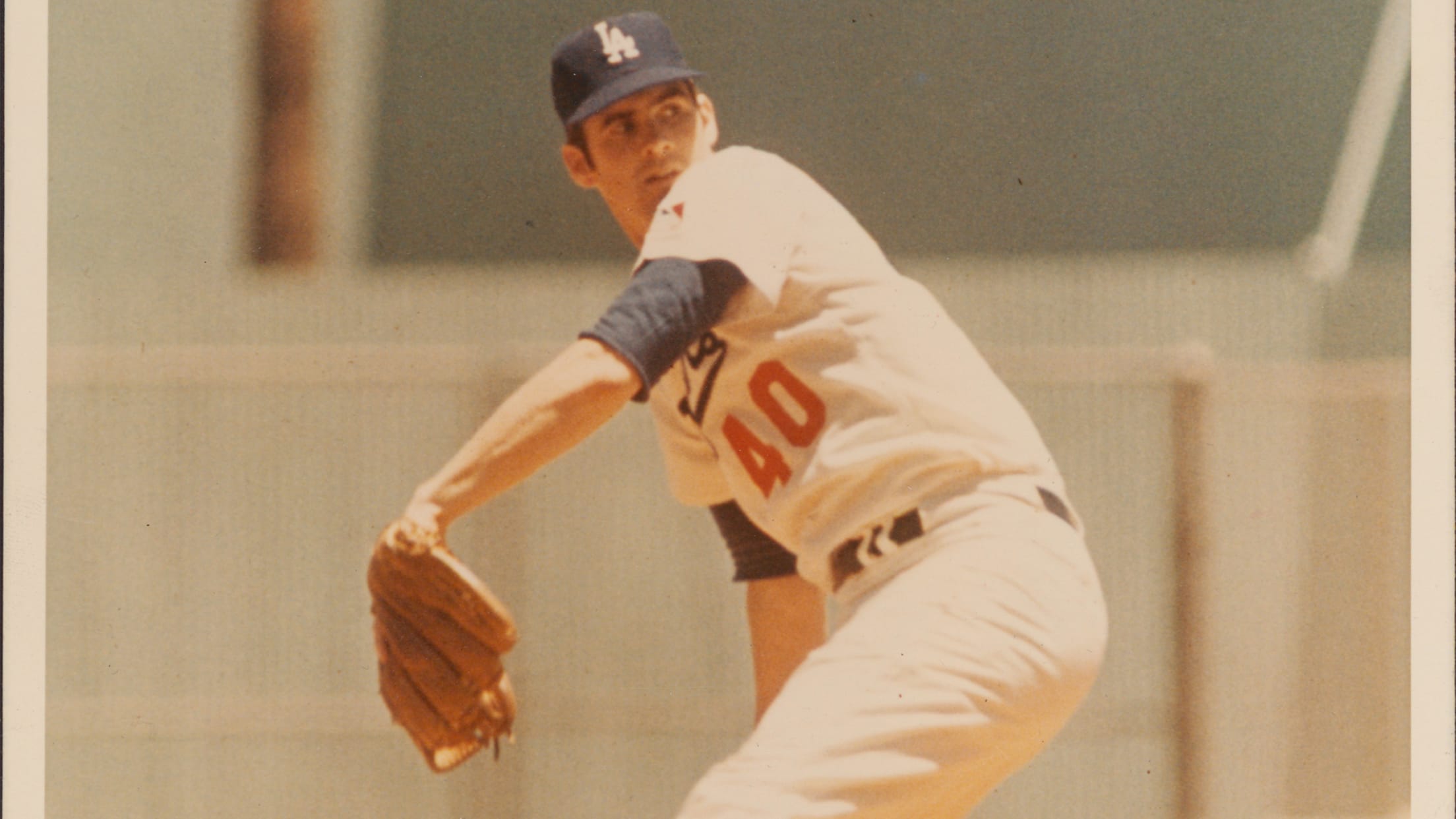 Bill Singer No-Hits the Phillies
(7/20/70)
Rare Monday 4 p.m. starting time produces historic results as Philly fades in twilight.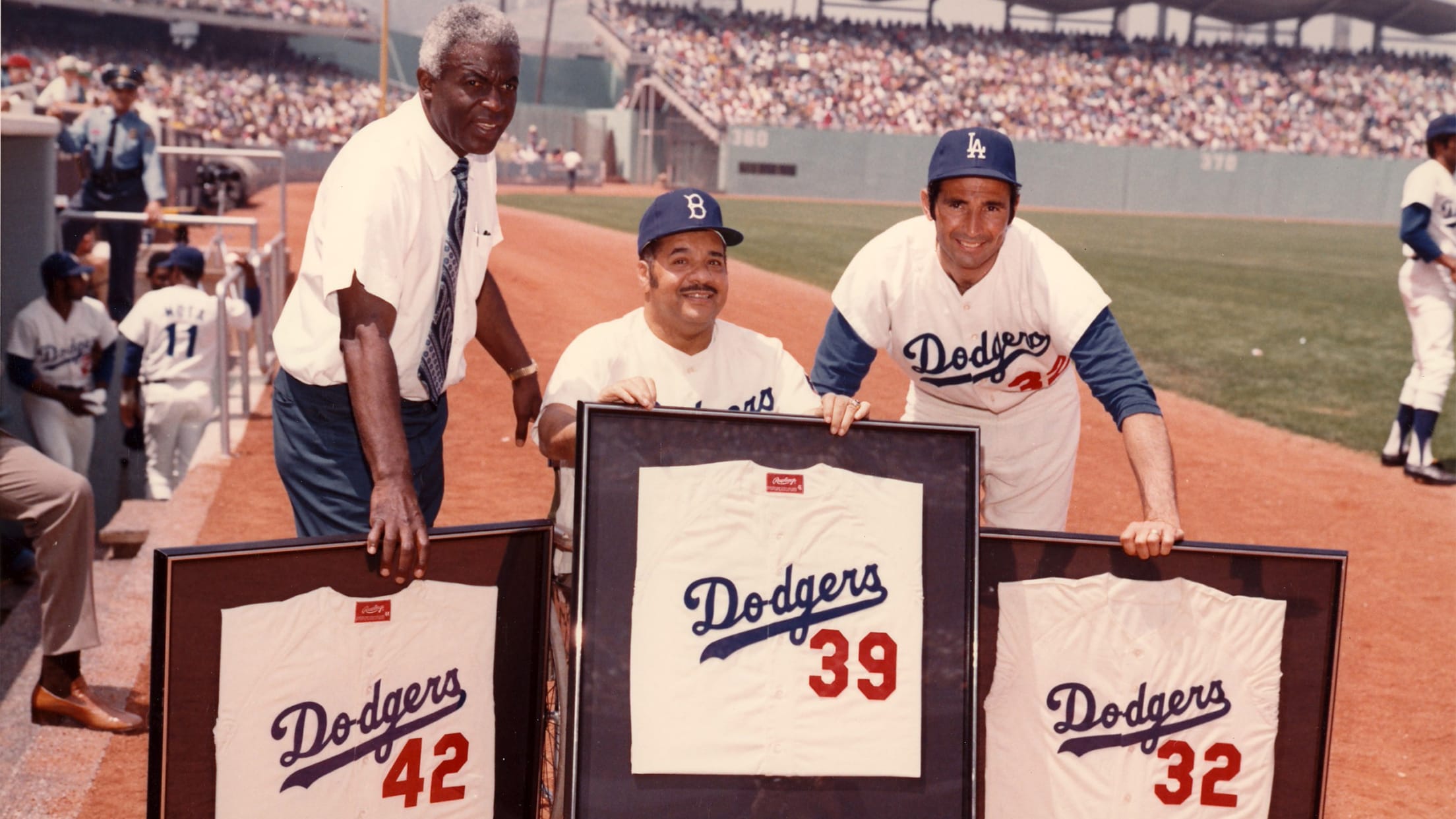 Dodgers retire 42, 32 & 39
(6/4/72)
Oldtimers Day tribute for legends Robinson, Koufax and Campanella.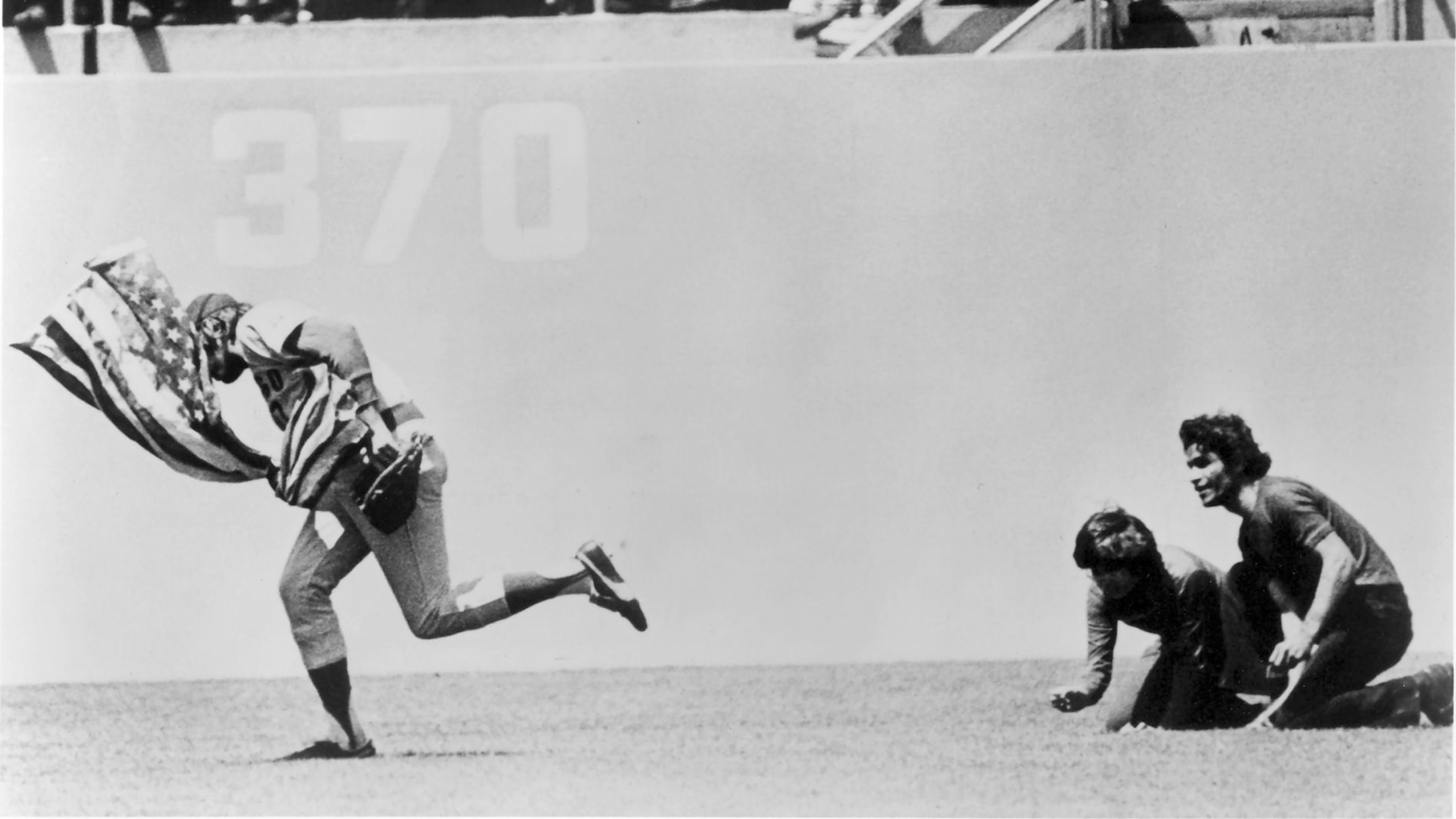 Rick Monday saves the flag
(4/25/76)
Cubs outfielder and future Dodger legend rescues Old Glory from being burned in center field.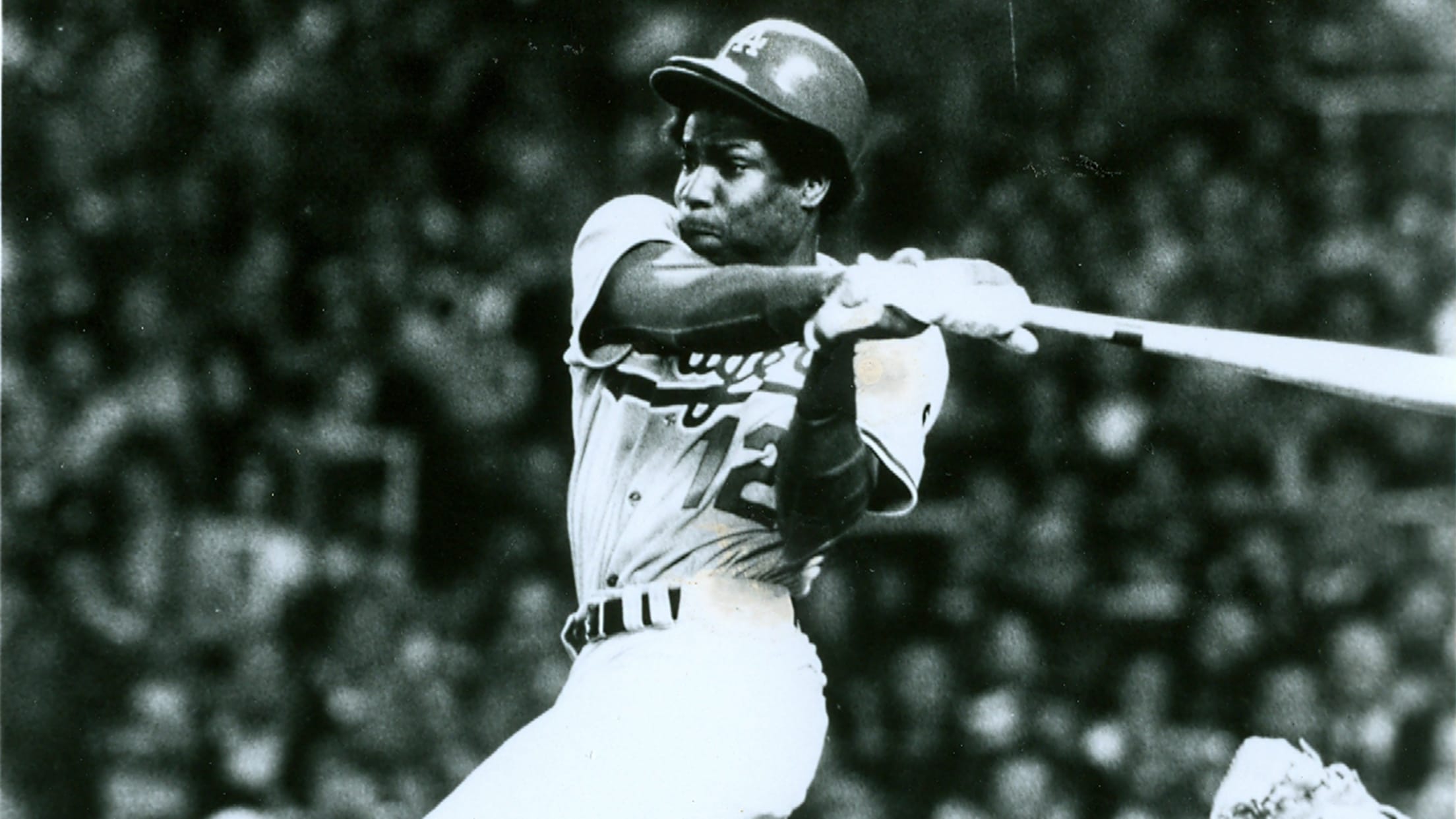 Dusty Baker HR gives Dodgers a 30-HR Quartet
(10/2/77)
Joins Garvey (33), Smith (32) and Cey (30) as MLB's first 30 Home Run Club.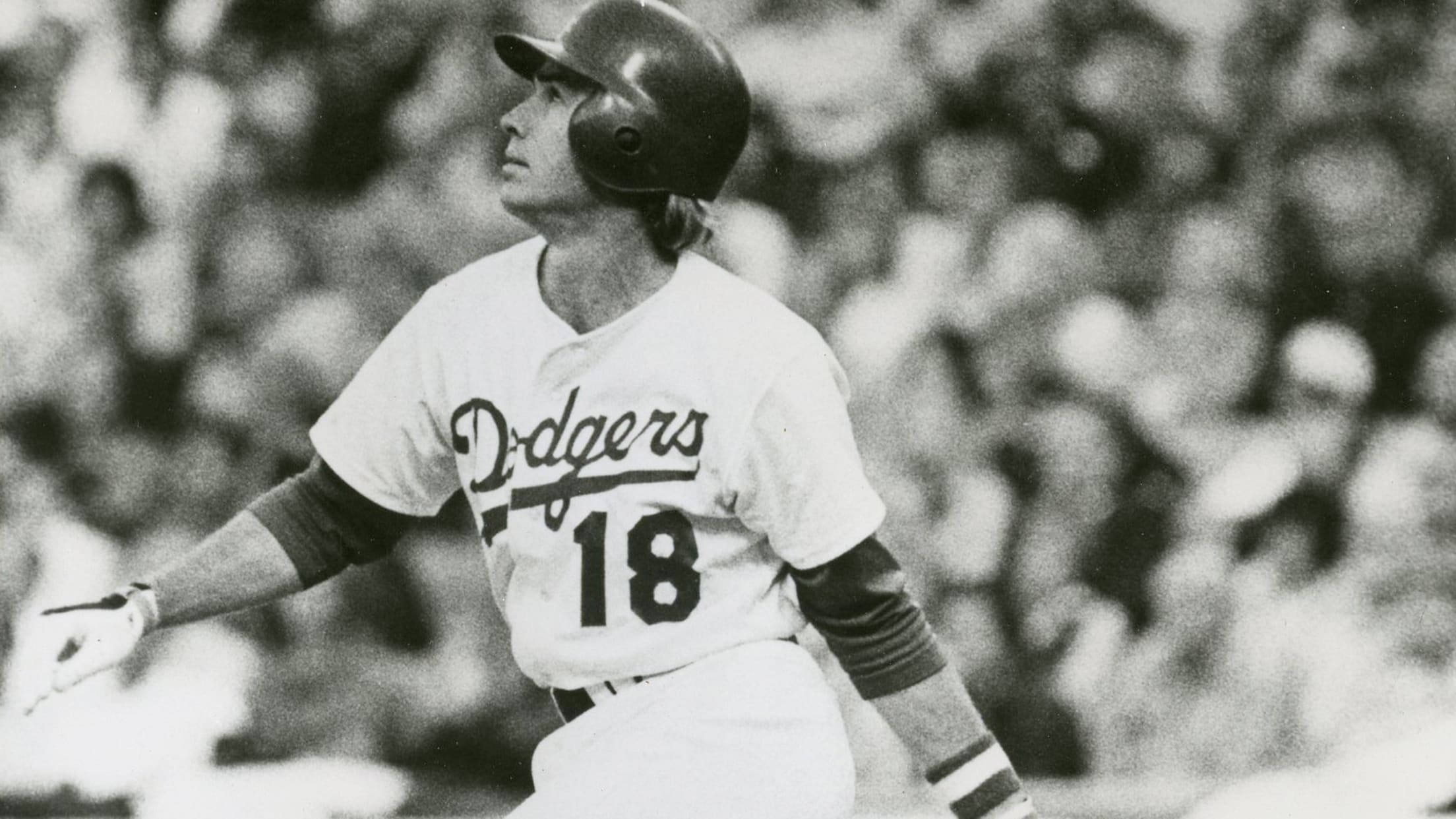 Bill Russell's walk-off single sends Dodgers back to WS
(10/7/78)
Shortstop's single scores Cey from second to sink Phillies.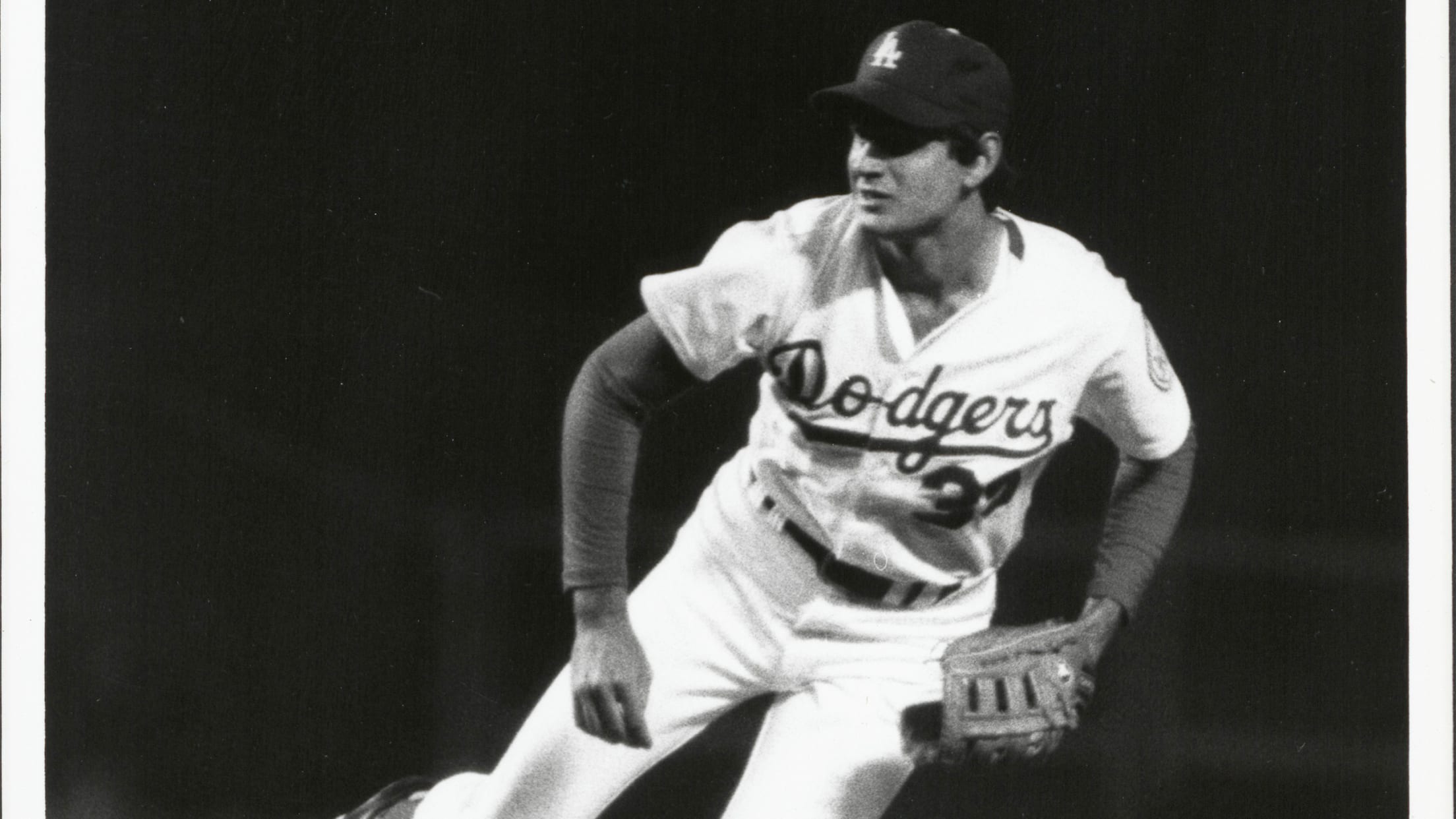 Bob Welch strikes out Reggie Jackson in Game 2 of 1978 WS
(10/11/78)
Rookie right-hander whiffs "Mr. October" to save 4-3 victory.
Dodger Stadium 60 Greatest Moments - 1980's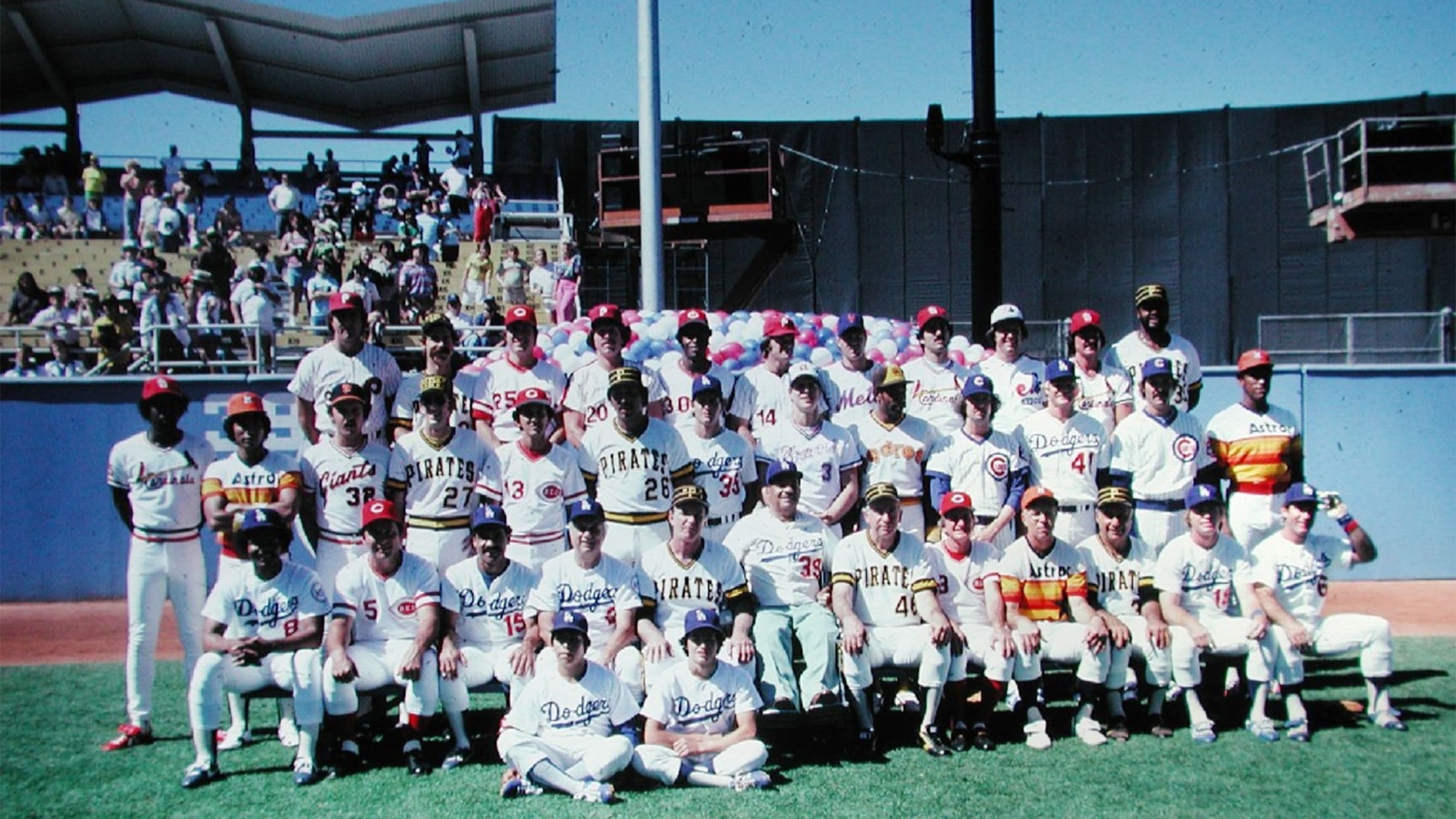 Dodger Stadium hosts All-Star Game
(7/8/80)
N.L. wins 4-2 as HOFers Yount, Brett make only career Dodger Stadium appearance.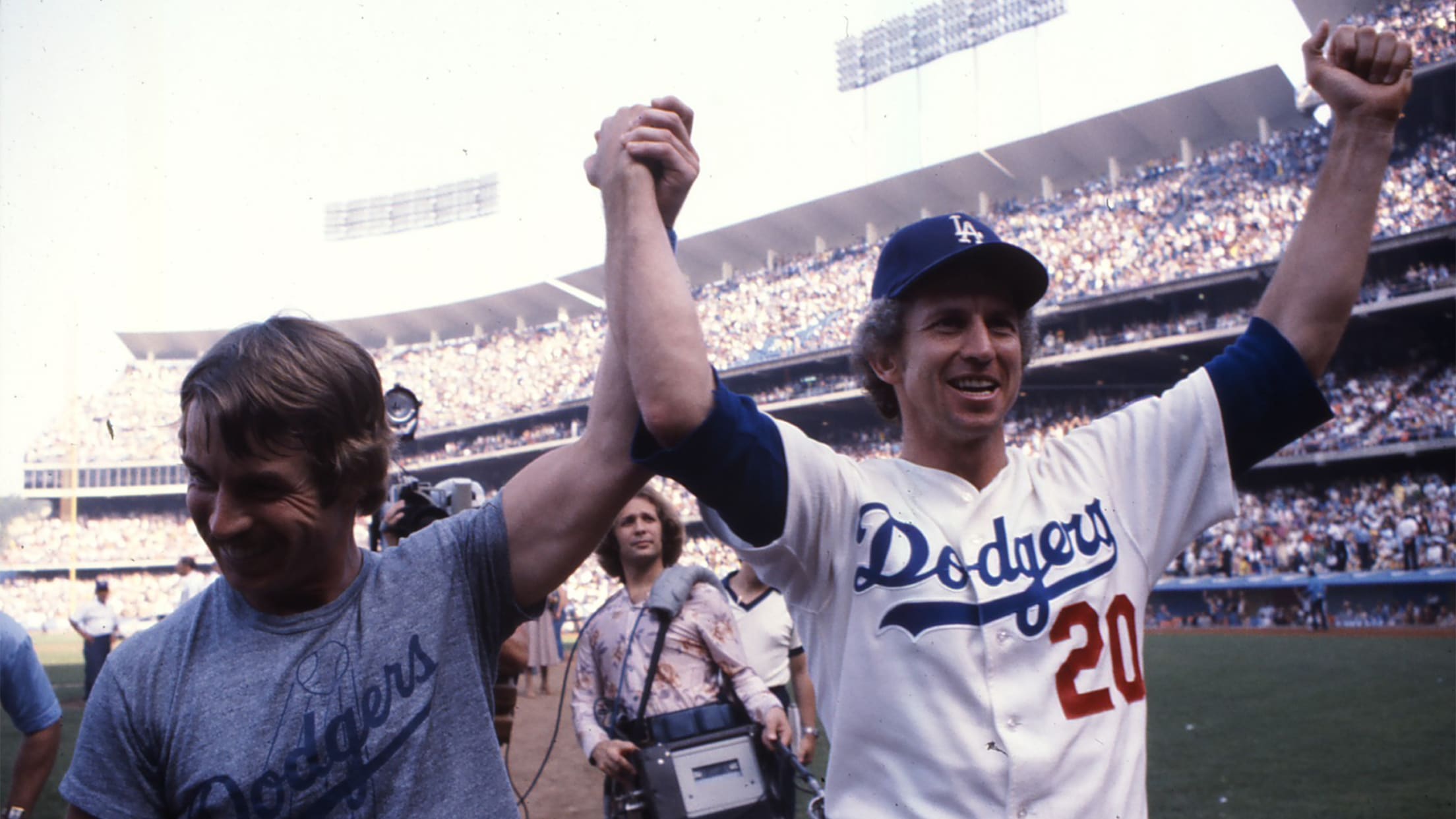 Dodgers sweep Astros on final weekend to force playoff
(10/3-10/6/80)
Fergie's Friday walkoff HR; Reuss Saturday gem and Cey/Sutton Sunday highlight sweep.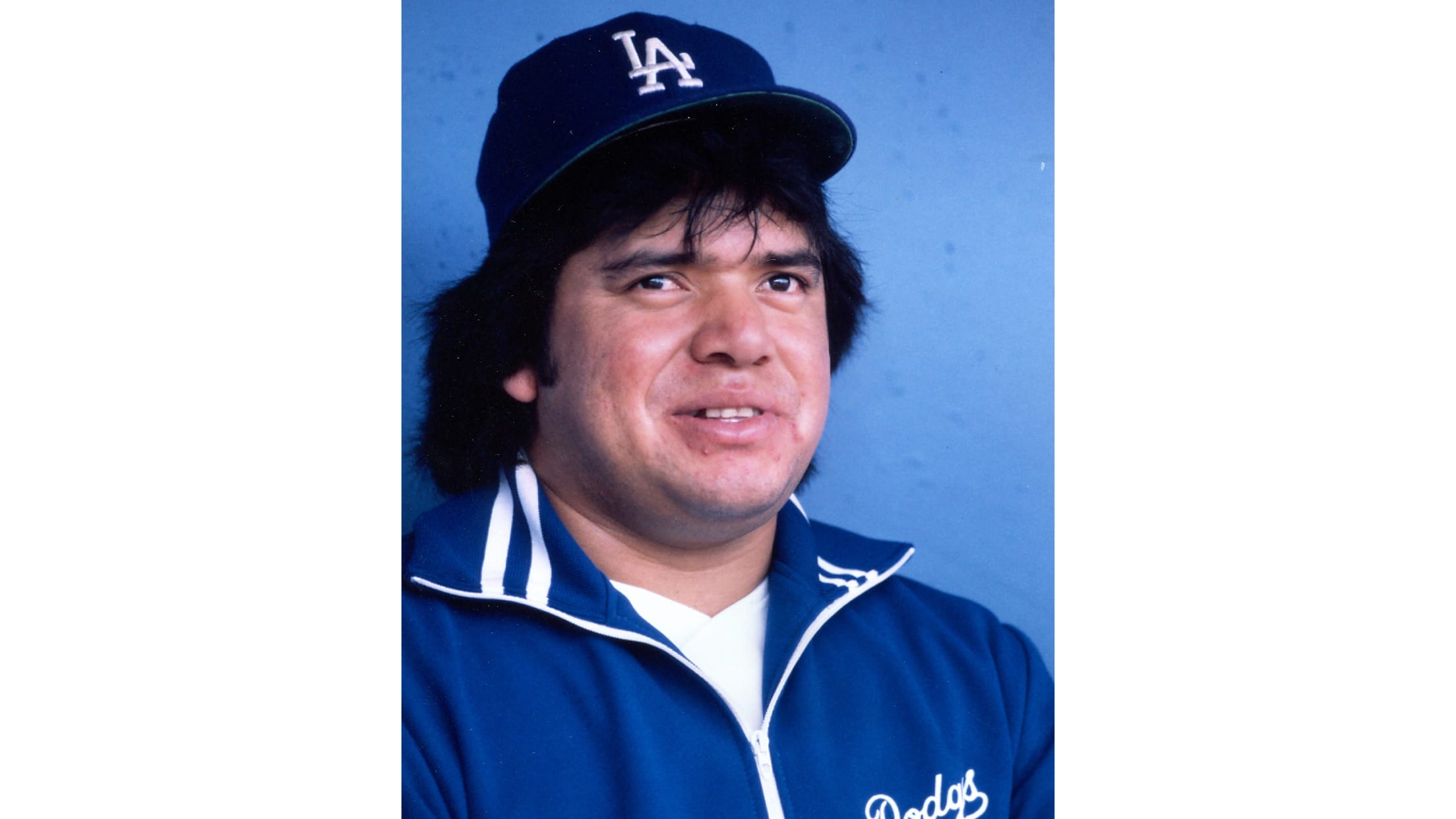 Fernandomania takes over Dodger Stadium
(1981)
Rookie Valenzuela still only MLB pitcher since 1945 to win first eight career starts.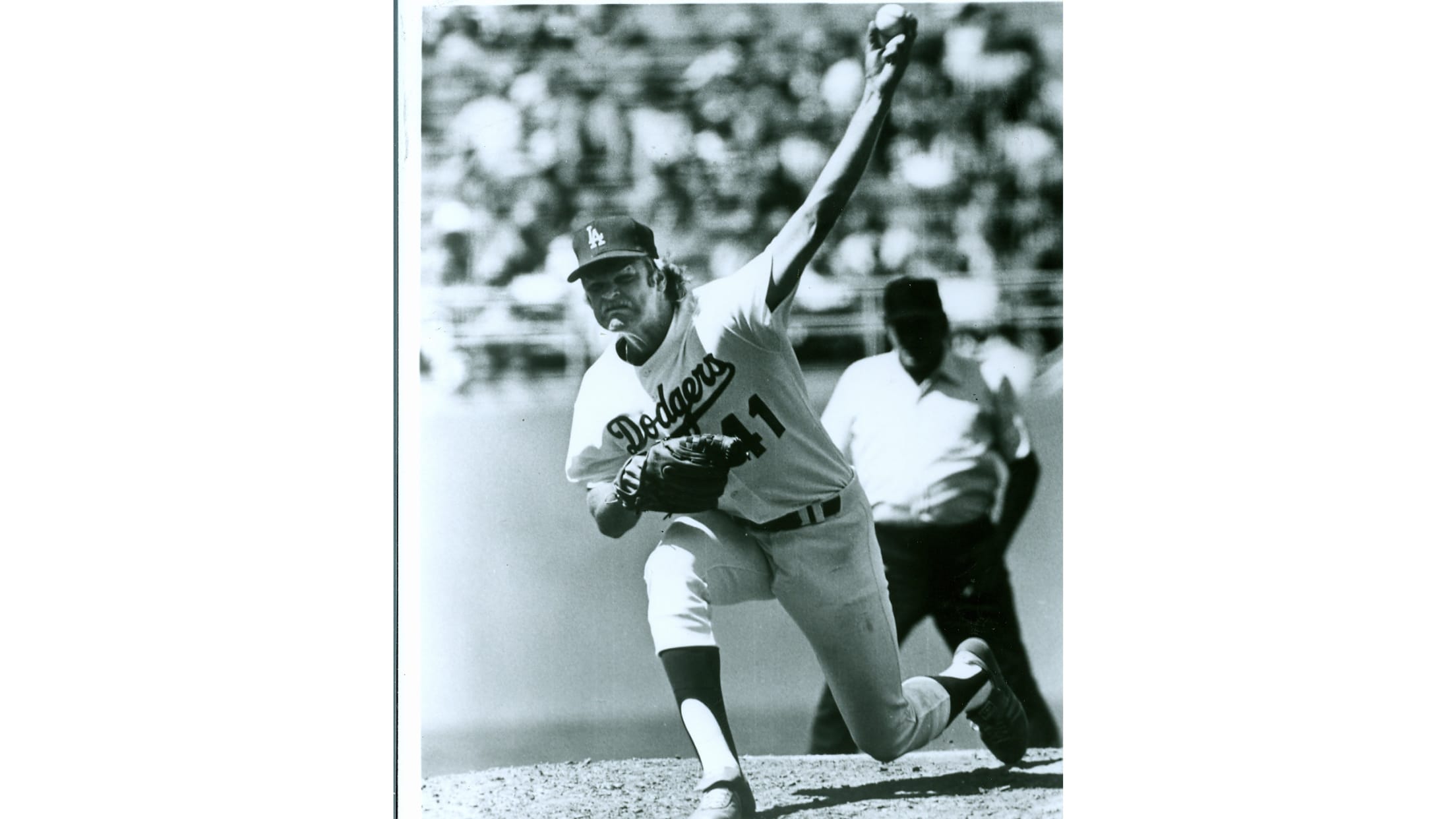 Jerry Reuss outduels Nolan Ryan in Game 5 of NLDS
(10/11/81)
L.A. overcomes 0-2 deficit to advance to NLCS vs. Montreal.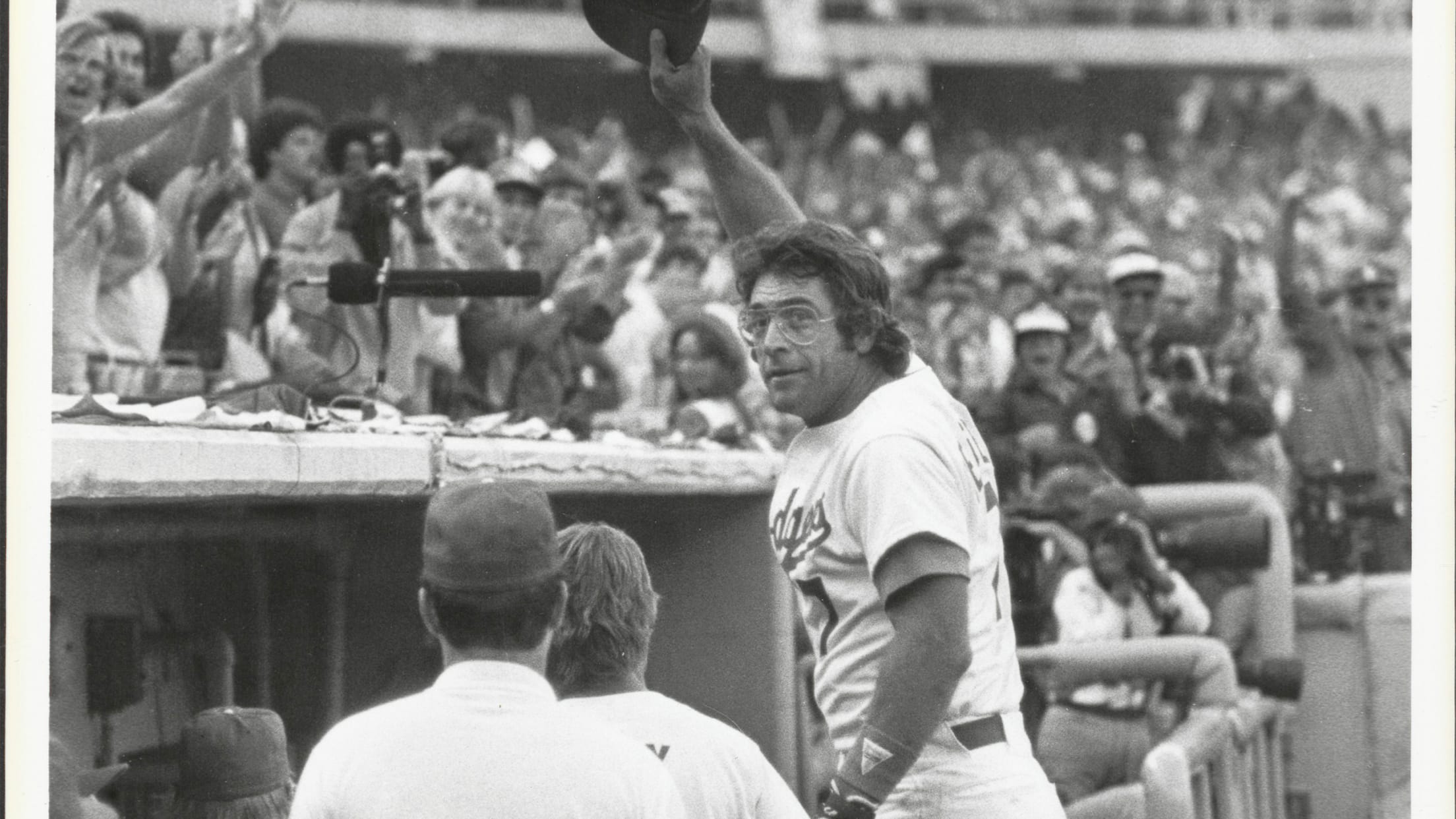 LA wins 3 in a row to take control of 1981 World Series
(10/23-10/25/81)
Thrilling home sweep of October rival Yankees by scores of 5-4, 8-7 and 2-1.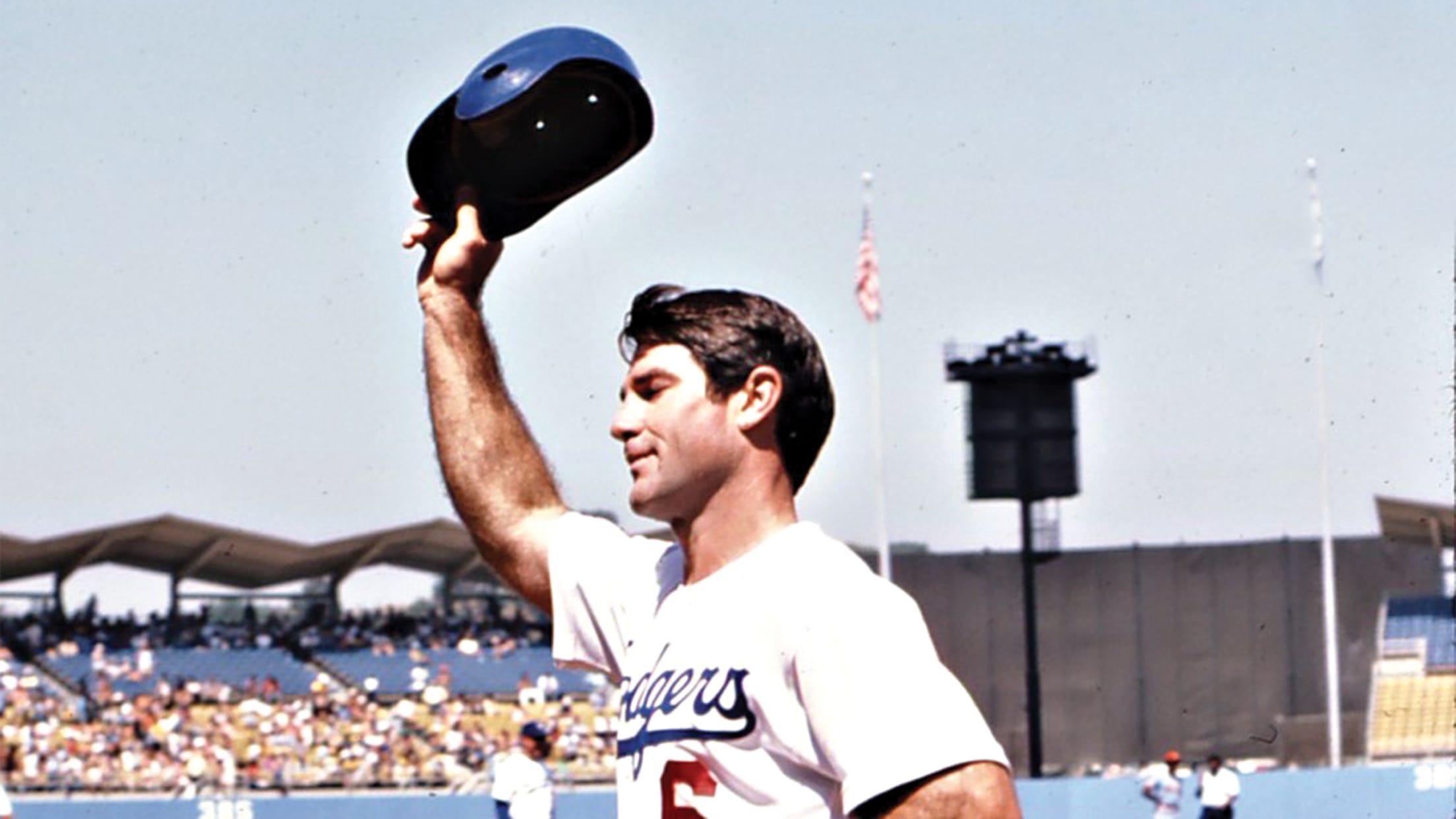 Garvey plays 1,000th straight game at 1st Base
(6/7/82)
"The Iron Man" continues path to all-time National League streak of 1,207 games.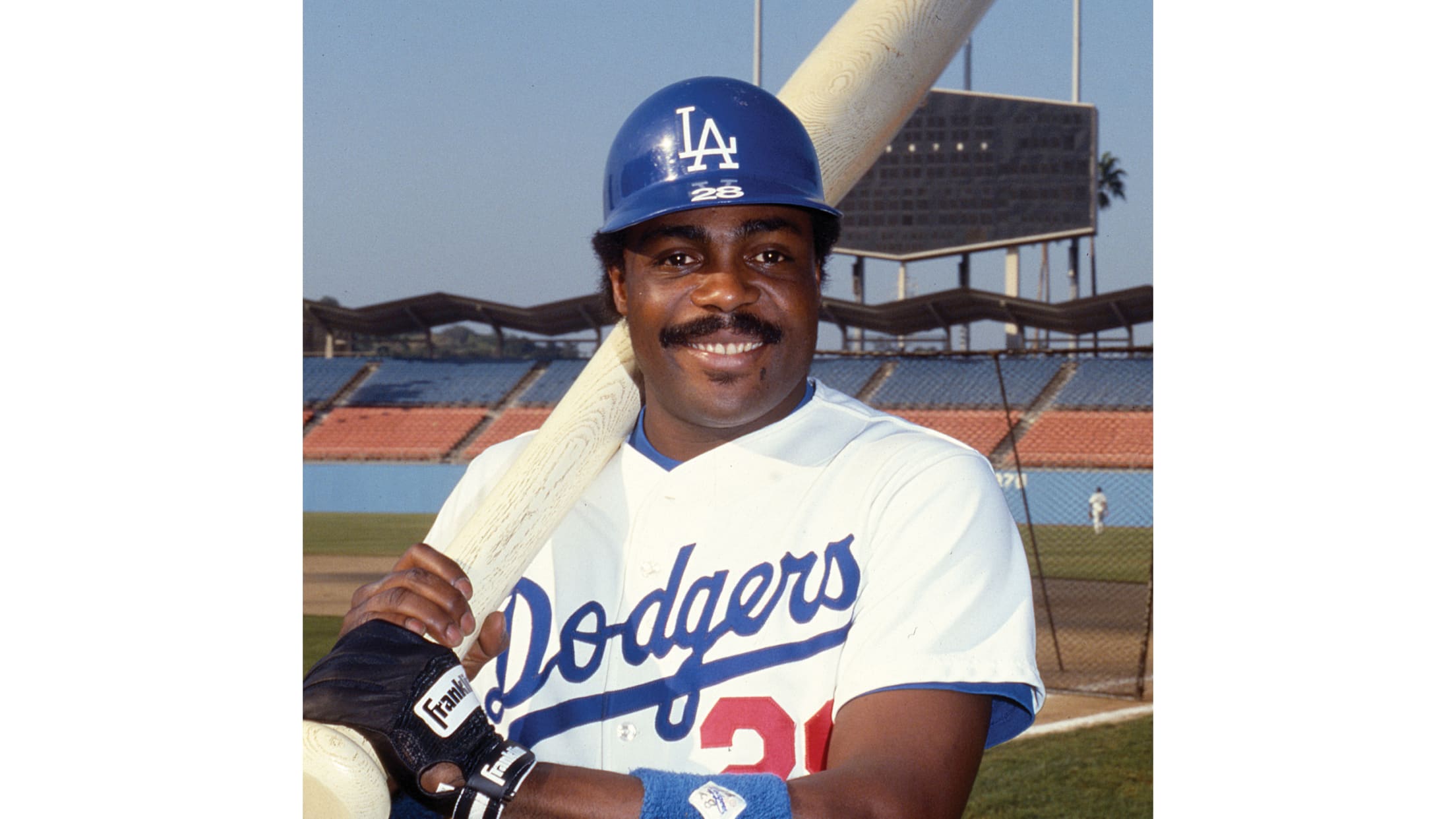 Pedro Guerrero ties MLB record hitting 15th home run of the month
(6/30/85)
Slugger joins Babe Ruth in historic power spree.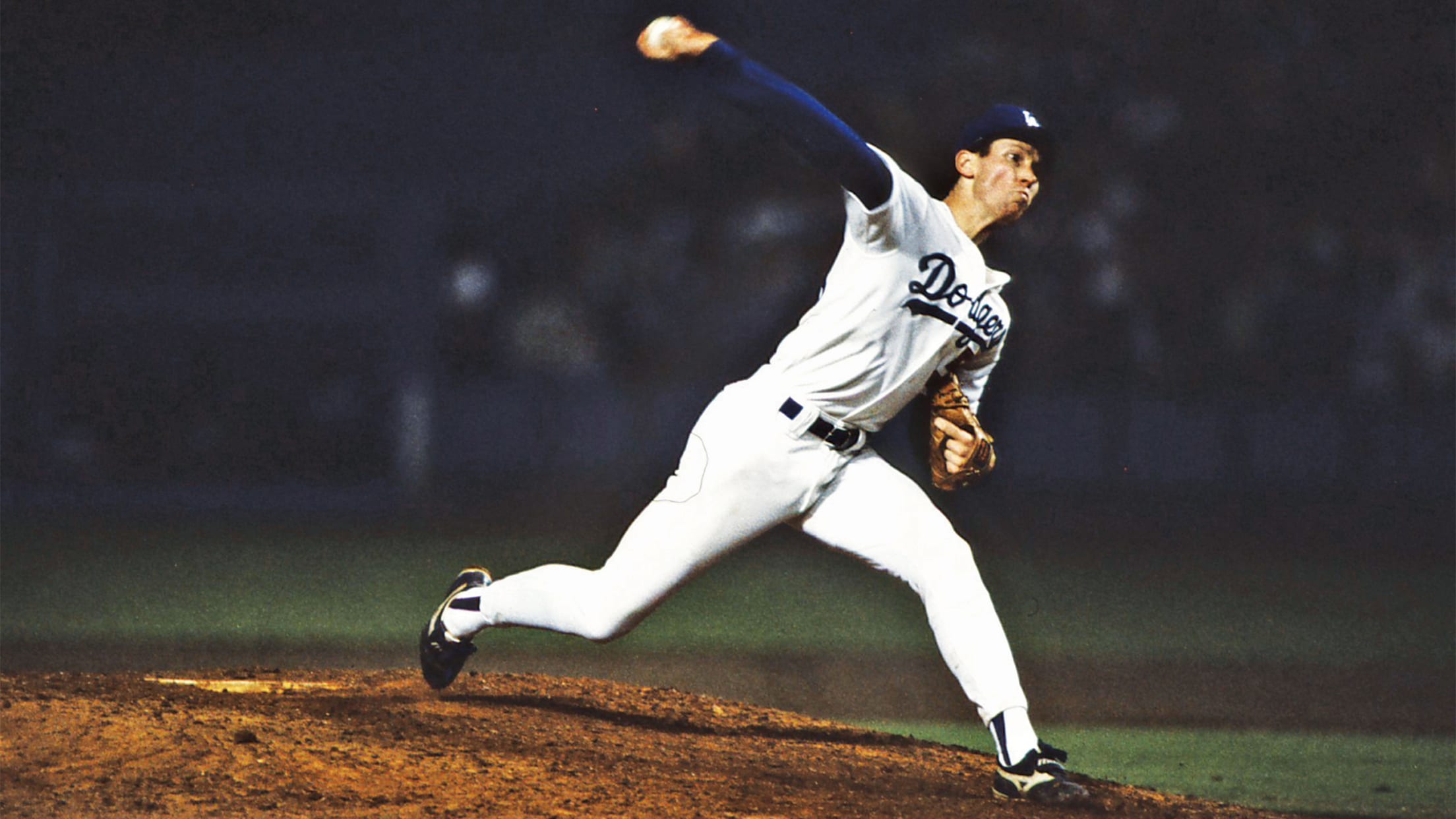 Orel shuts out the Mets in Game 7 of NLCS
(10/12/88)
Hershiser's gem gives Lasorda's underdogs a Fall Classic date with Athletics.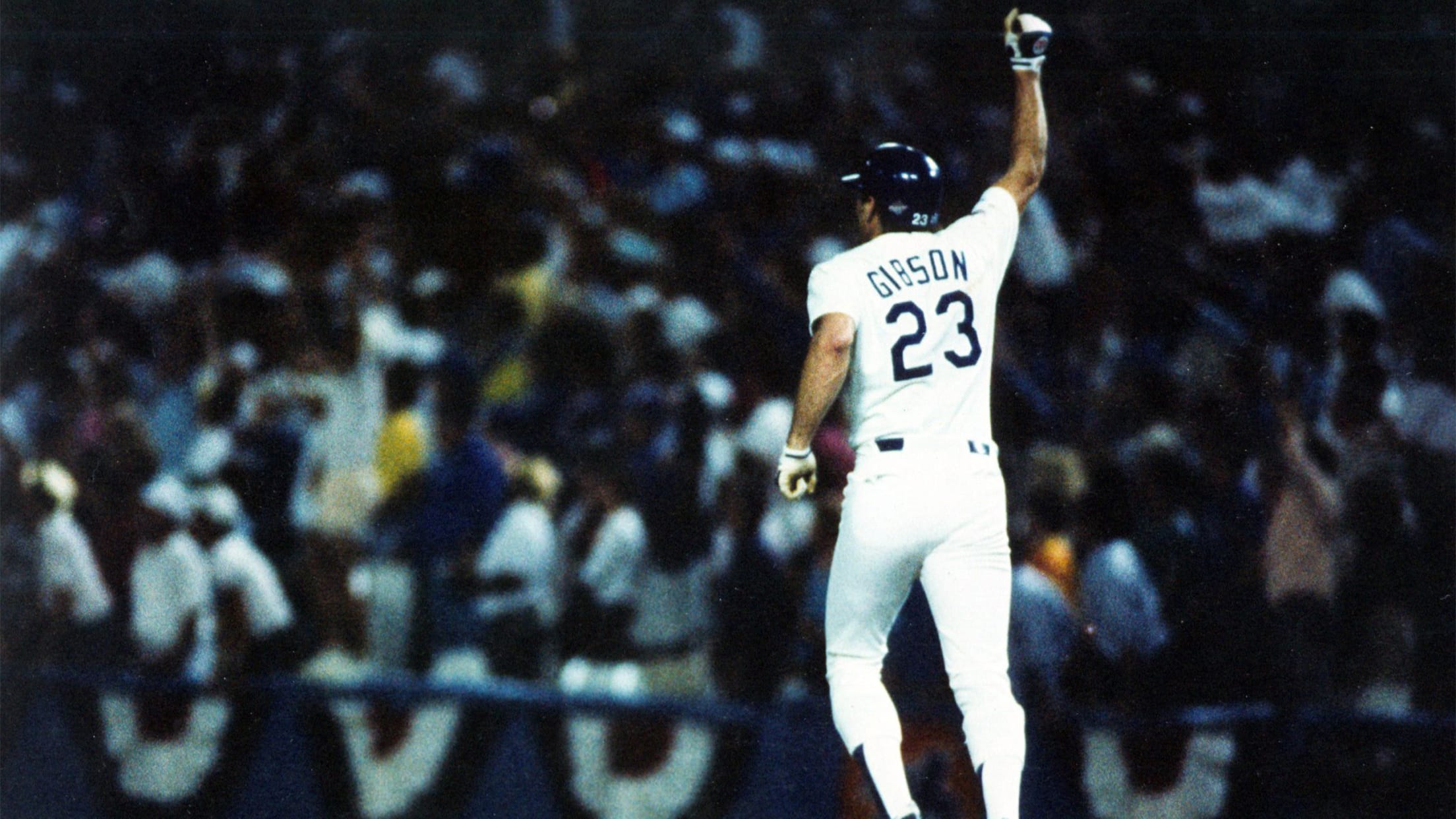 Kirk Gibson's walk-off HR from Game 1 of 1988 World Series
(10/15/88)
Injured MVP hobbles around bases and into history vs. Oakland relief ace Eckersley.
Dodger Stadium 60 Greatest Moments - 1990's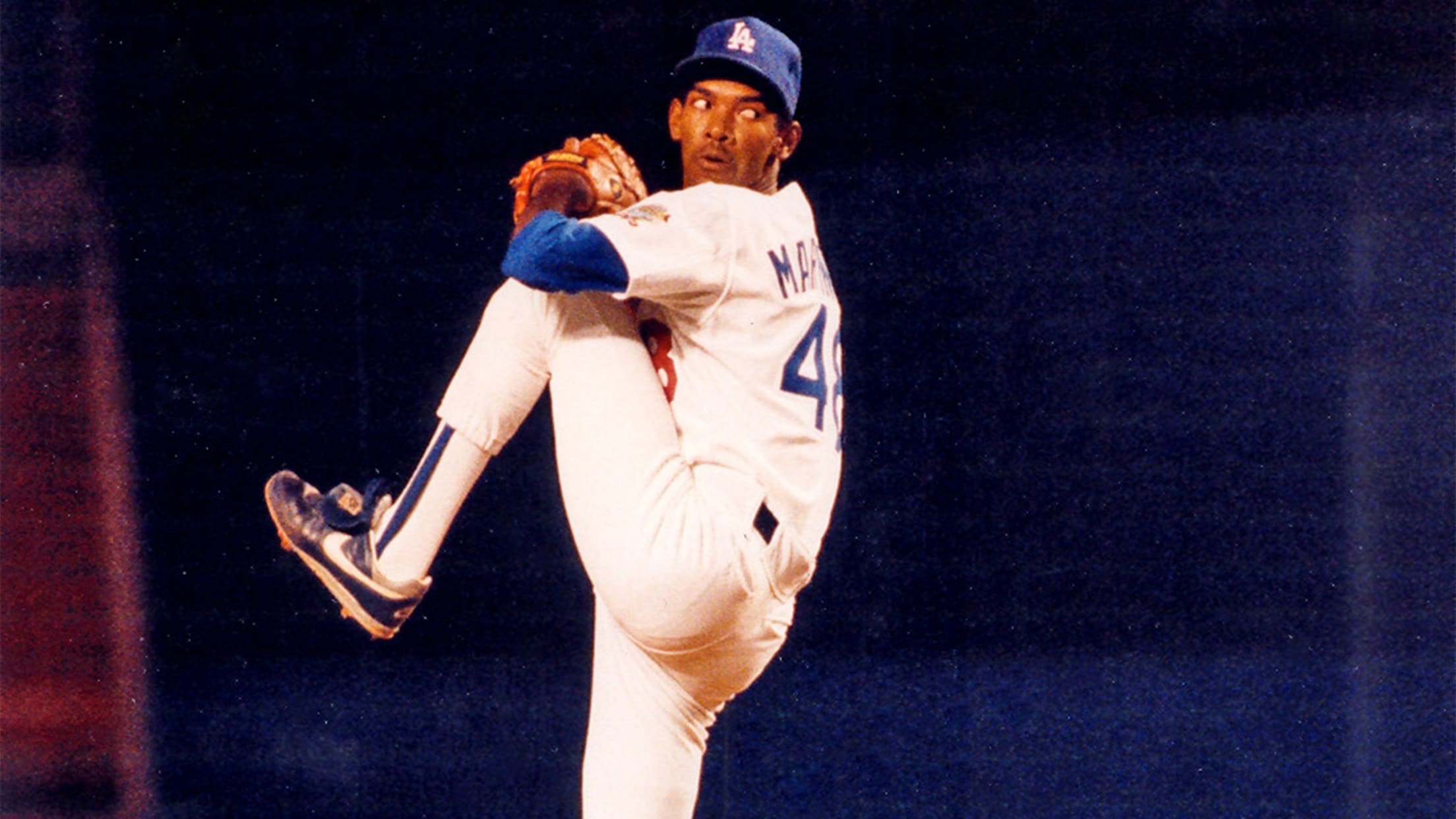 Ramon Martinez strikes out 18 vs Braves
(6/4/90)
Right-hander ties Koufax's single-game club record in 6-0 victory.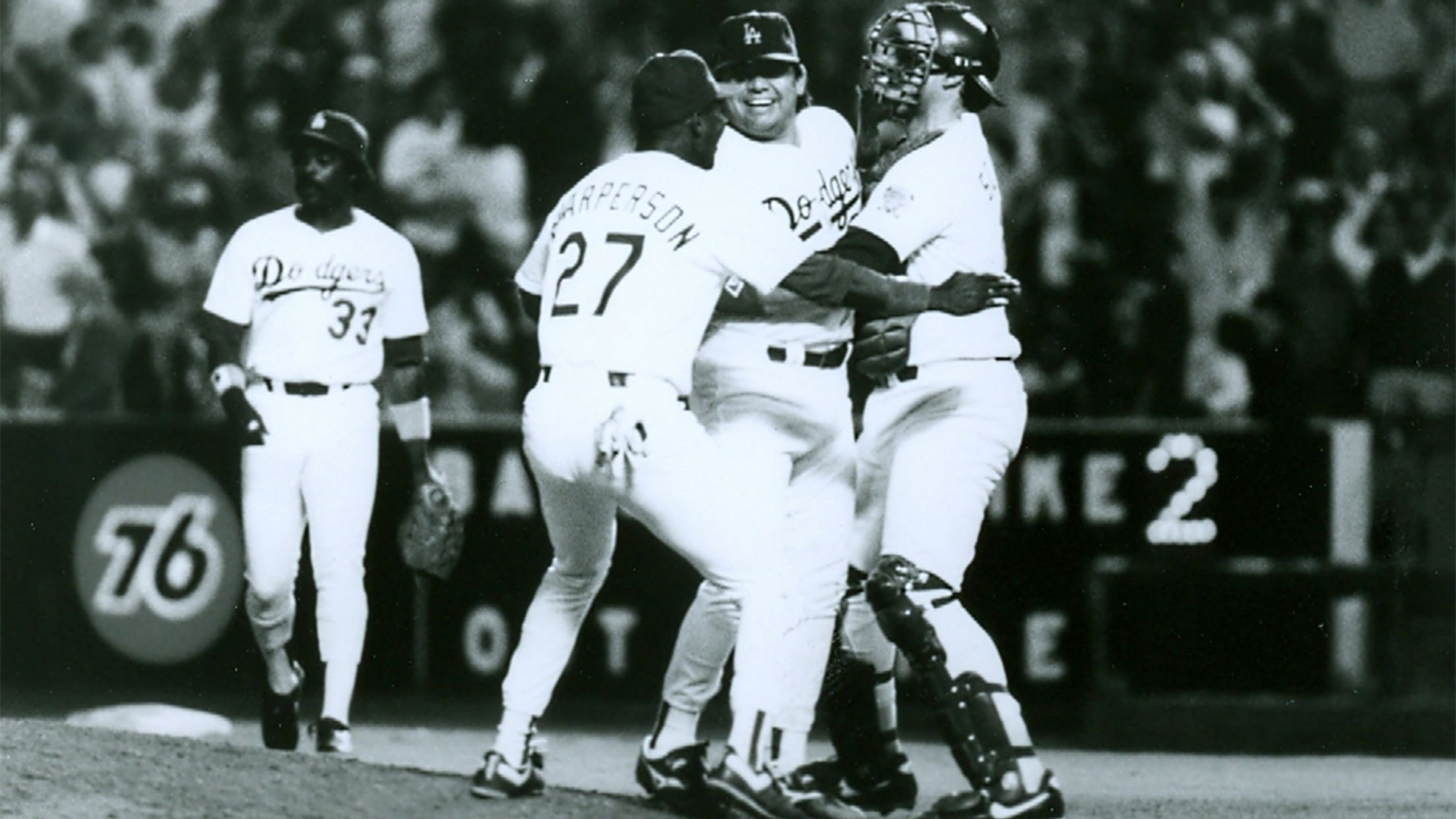 Fernando Valenzuela throws No-Hitter
(6/29/90)
Vet's gem vs. Cards same day as former L.A. teammate Dave Stewart's no-no for Oakland.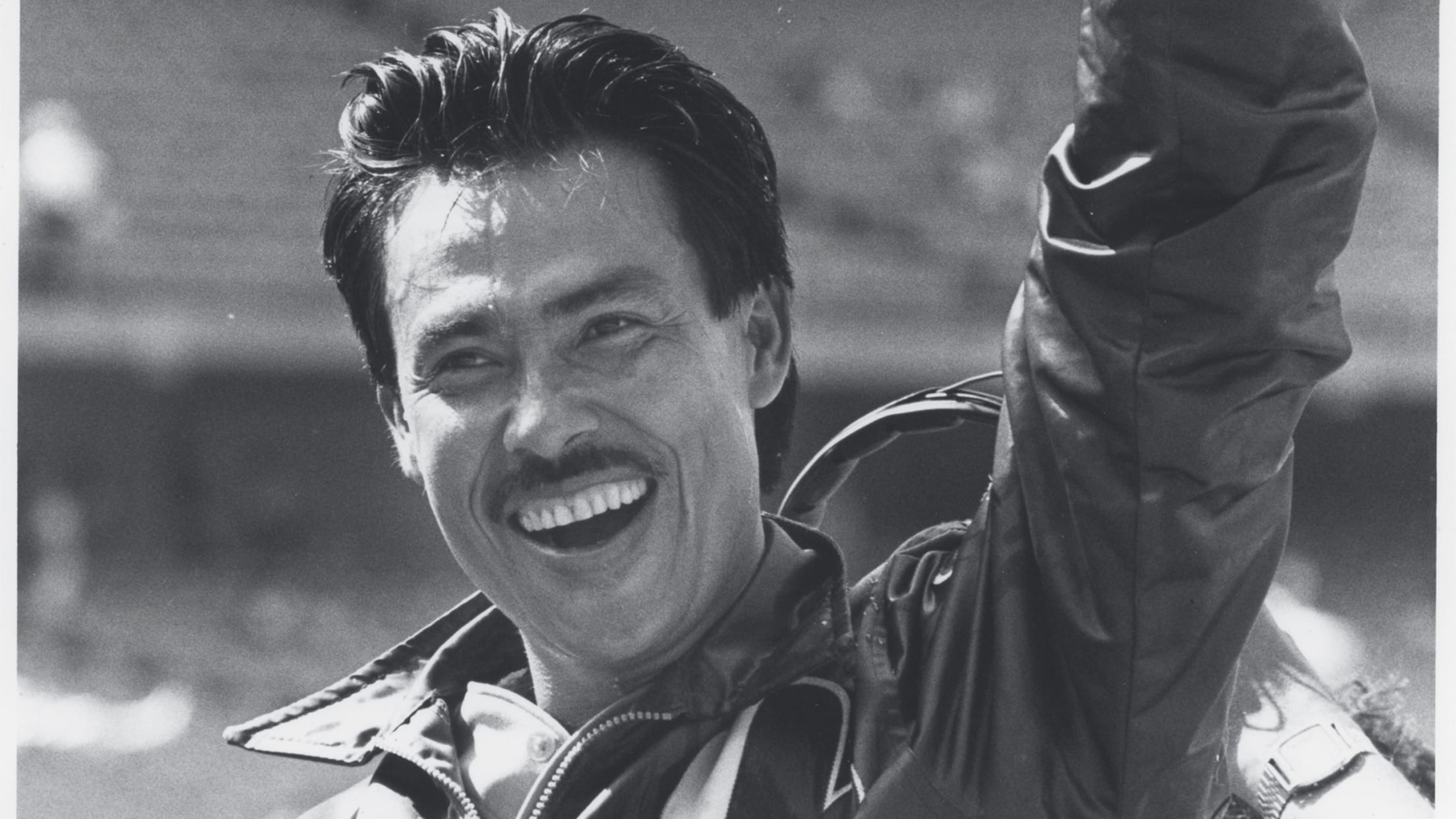 Dennis Martinez throws Perfect Game against LA
(7/28/91)
Expos right-hander joins Koufax as only Dodger Stadium perfectos.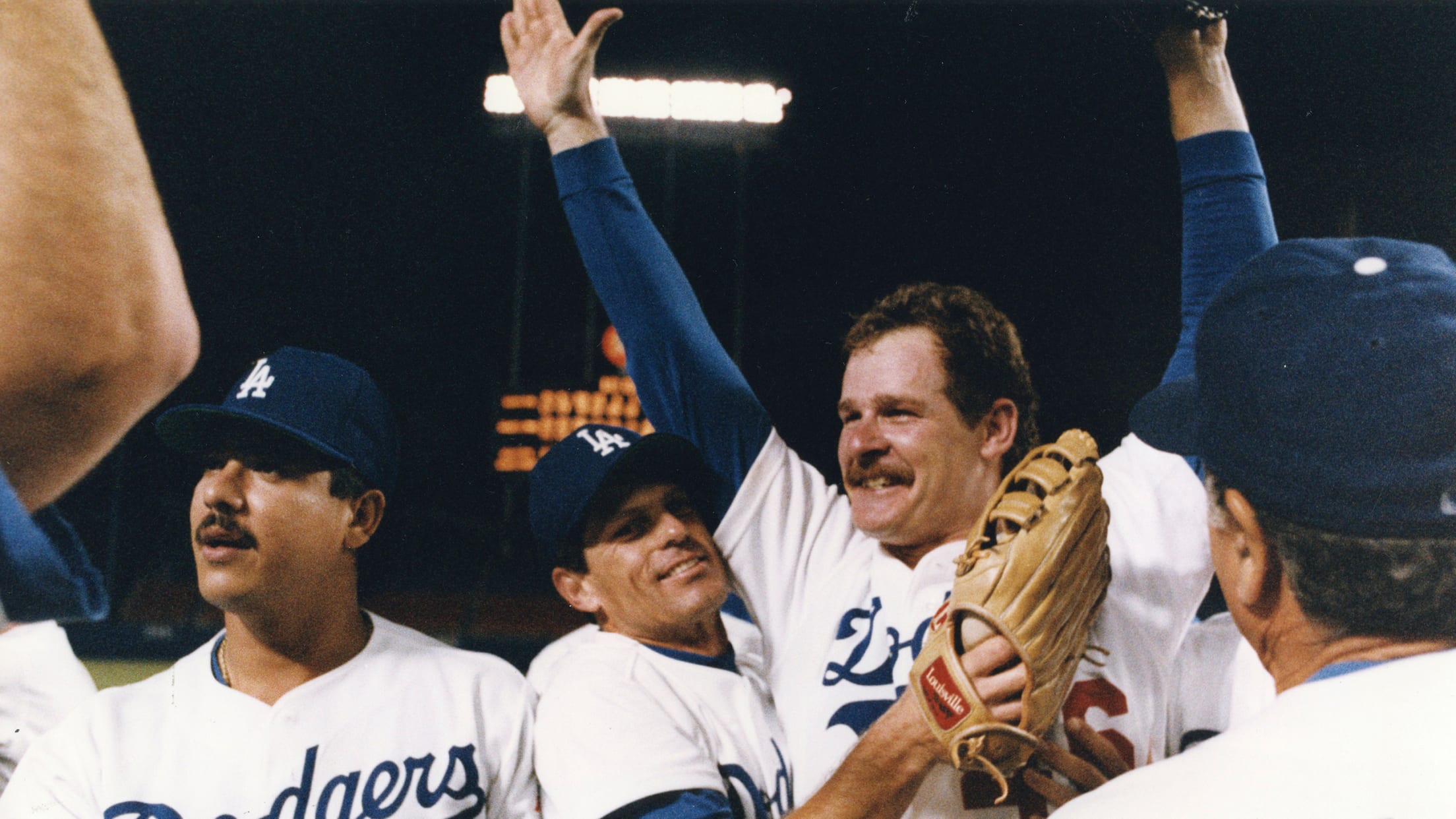 Kevin Gross No-Hits Giants
(8/17/92)
First L.A. right-hander since Singer in 1970 to pitch no-no.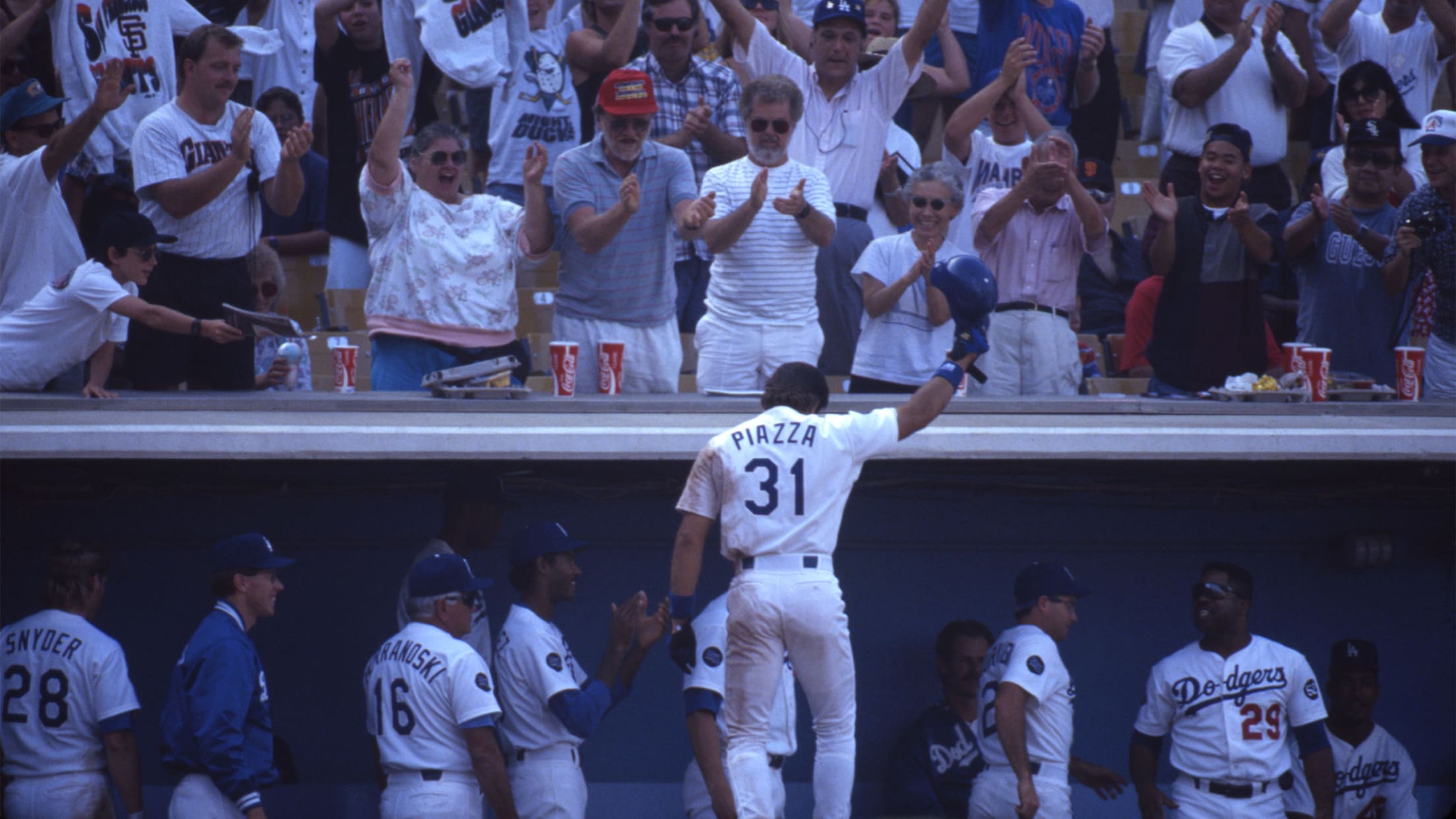 Mike Piazza spoils Giants season
(10/3/93)
Rookie of the Year's two homers in 12-1 win in season finale bounces S.F. from the playoffs.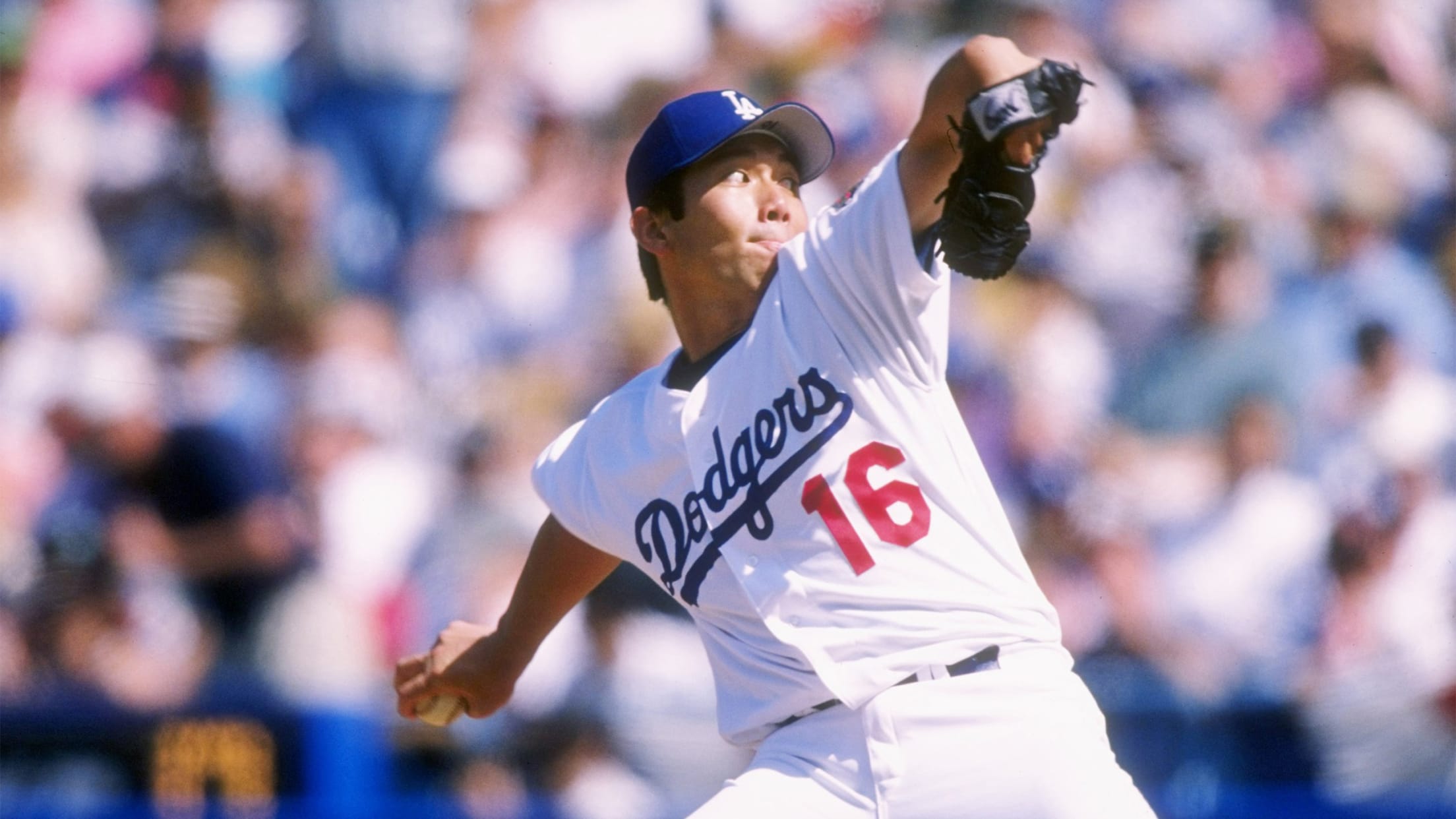 Hideo Nomo strikes out 17 vs Marlins
(4/13/96)
1995 Rookie of the Year sets career strikeout high.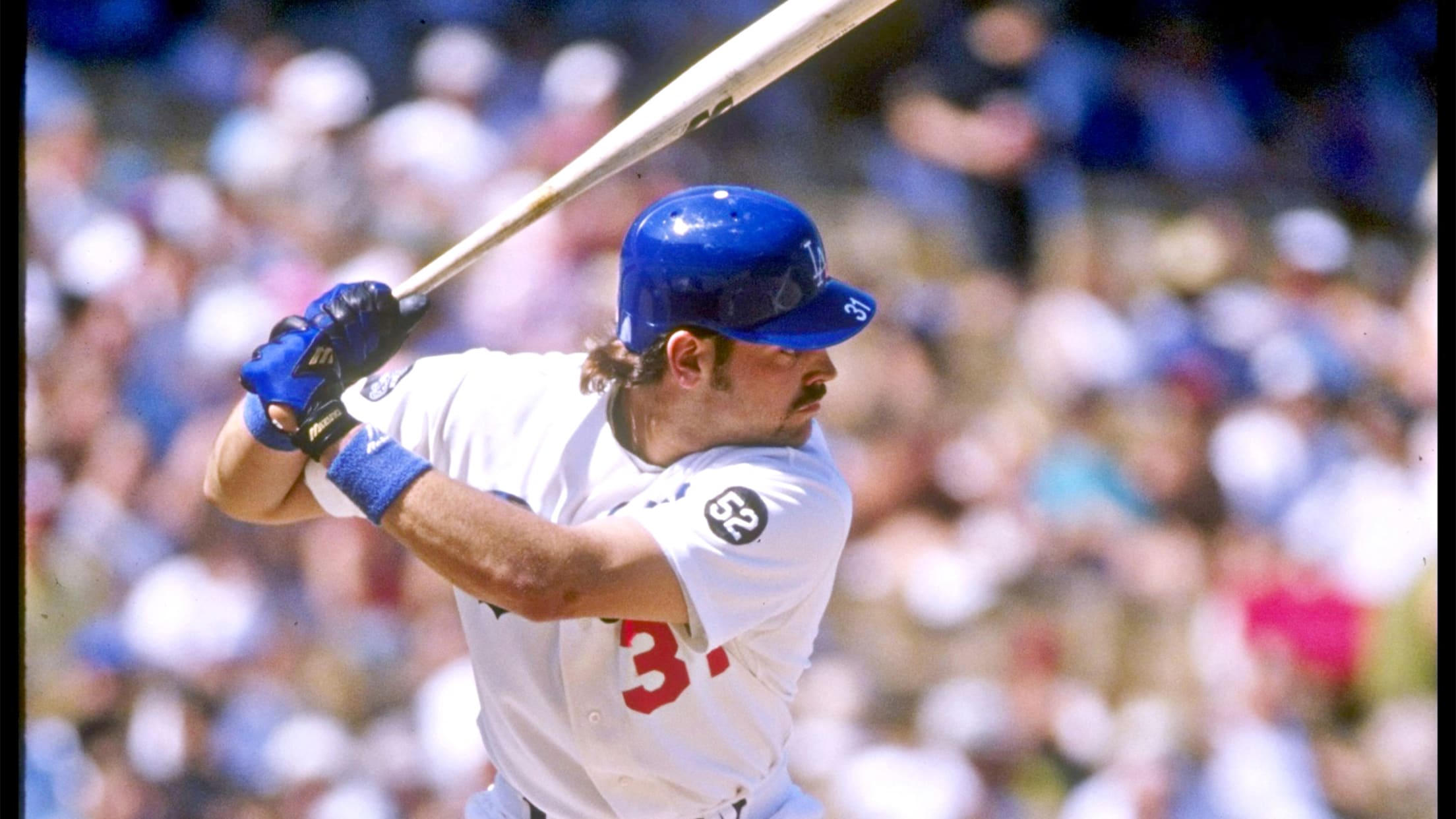 Mike Piazza hits a home run out of Dodger Stadium
(9/21/97)
Clout in Sunday twilight vs. Rockies lands on Left Field Pavilion Roof.
Dodger Stadium 60 Greatest Moments - 2000's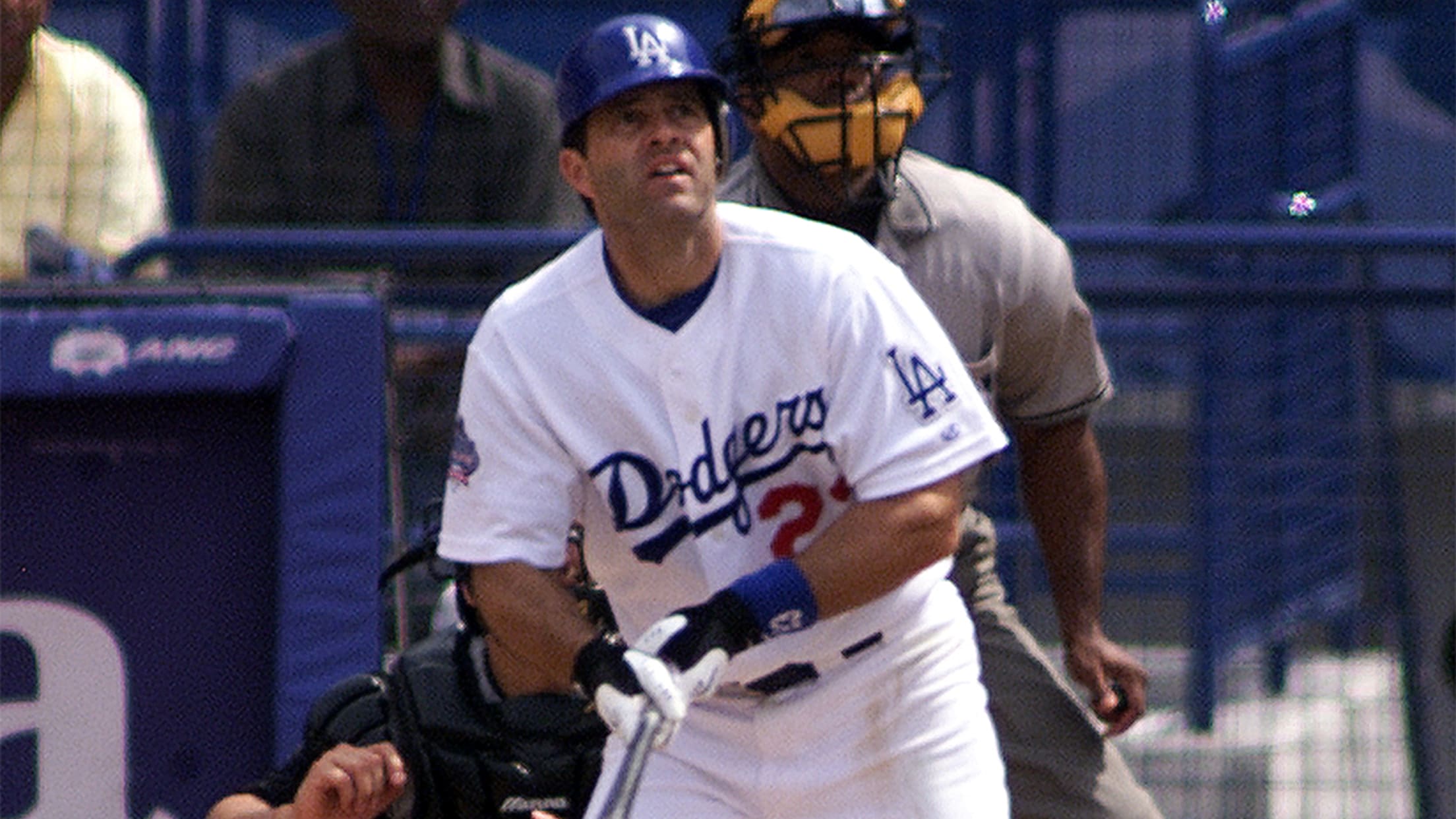 Eric Karros becomes LA Dodgers All-Time HR Leader
(6/13/00)
Former Rookie of the Year surpasses Cey with 229th career home run.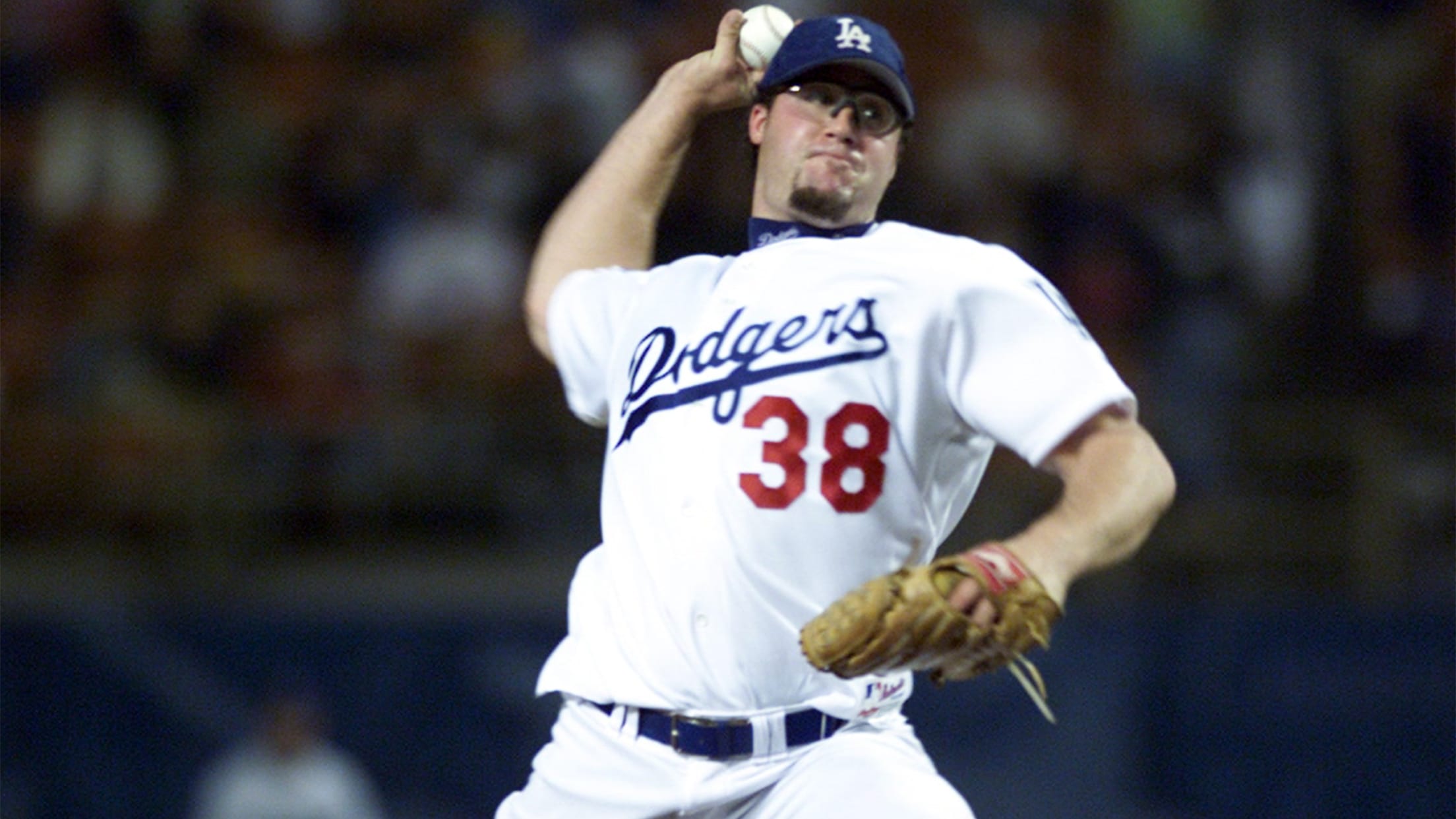 Eric Gagne sets MLB record with 84th Consecutive Save
(7/3/04)
"Game Over" bullpen ace was 55-for-55 in 2003 Cy Young Award season.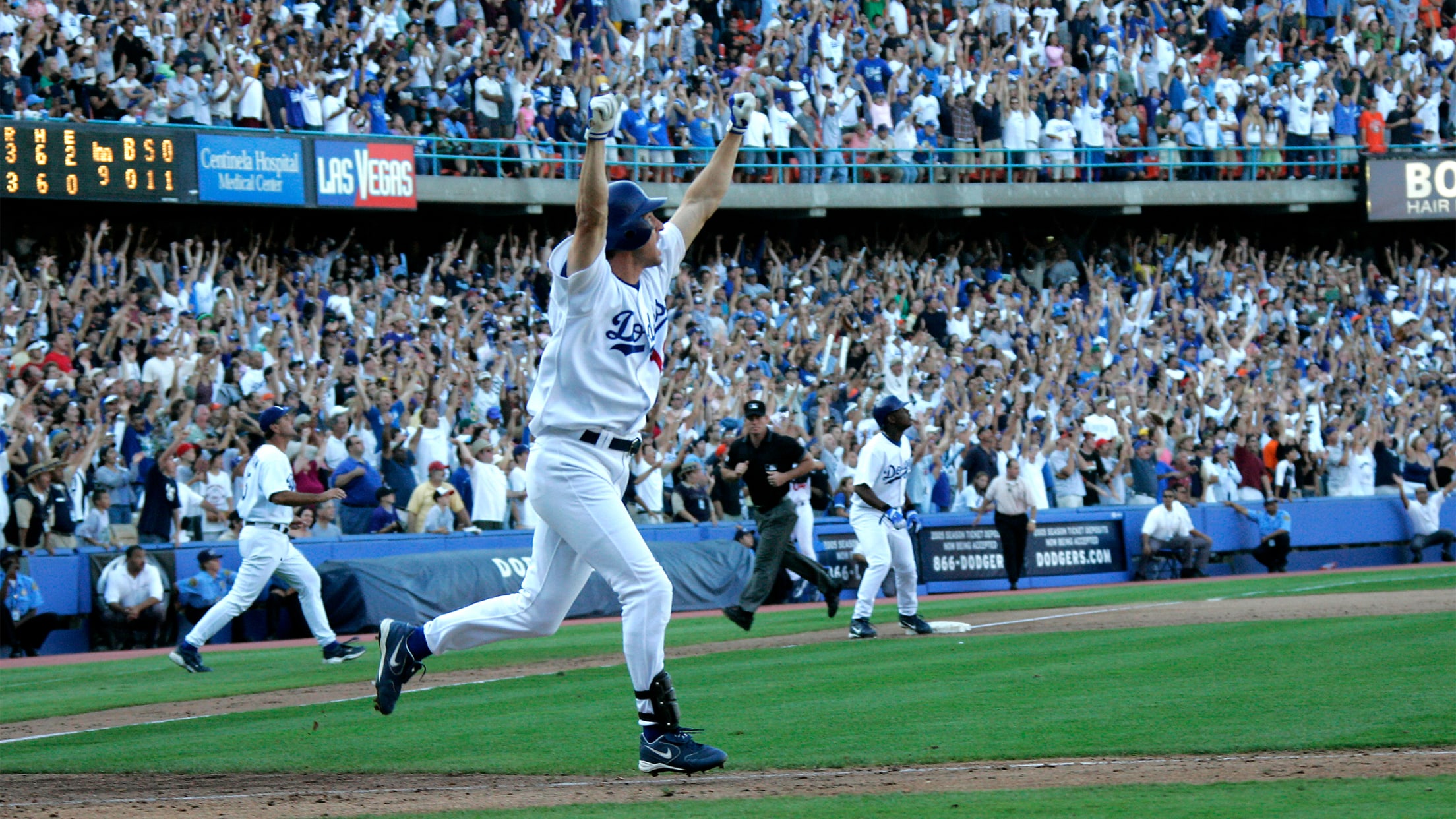 Steve Finley's walk-off Grand Slam clinches Division against Giants
(10/2/04)
Trailing 3-0, veteran's blast caps seven-run ninth on next-to-last day of regular season.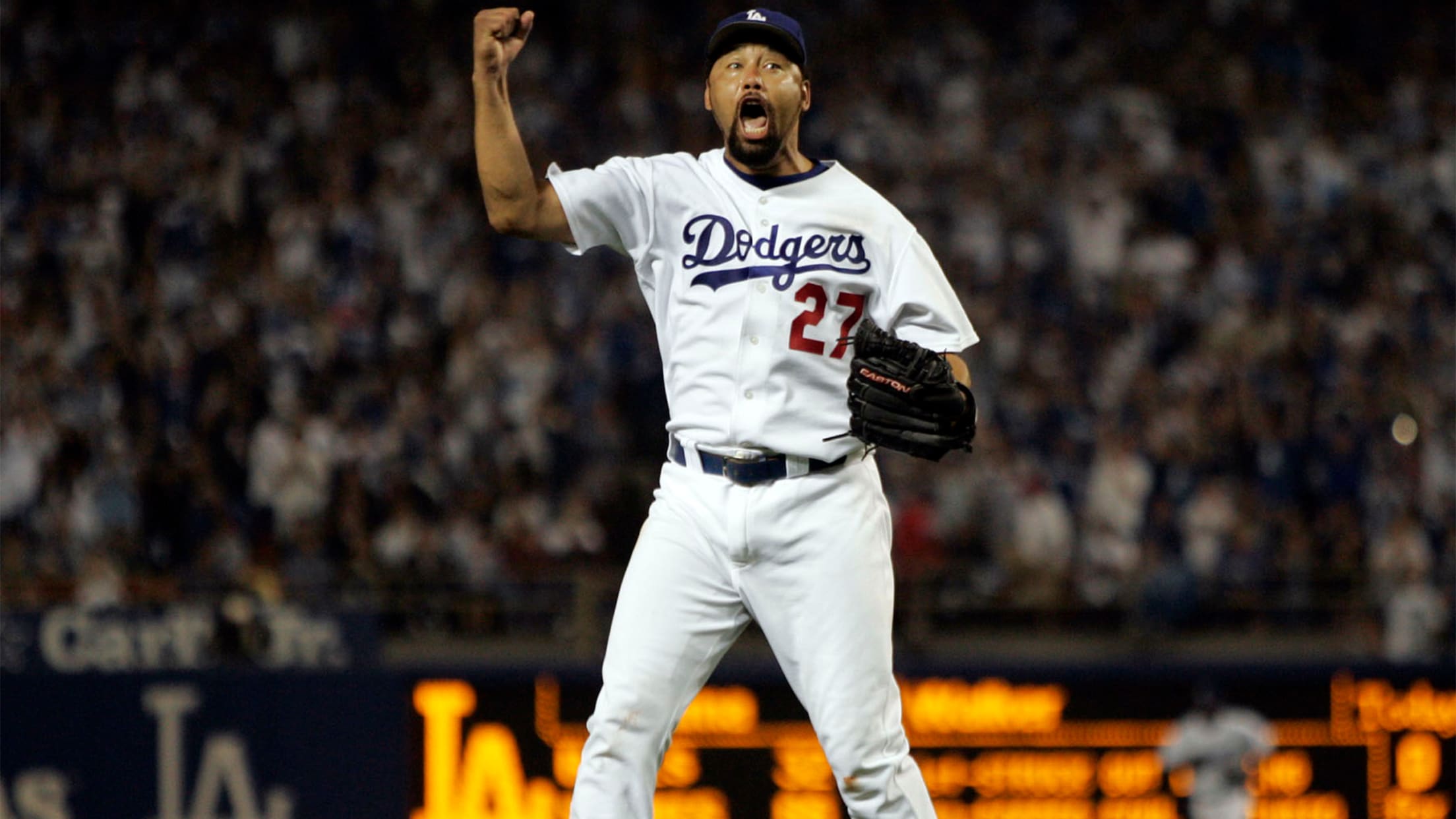 Jose Lima dominates the Cardinals in Game 3 of NLDS
(10/7/04)
"Lima Time" gives L.A. first postseason win since 1988.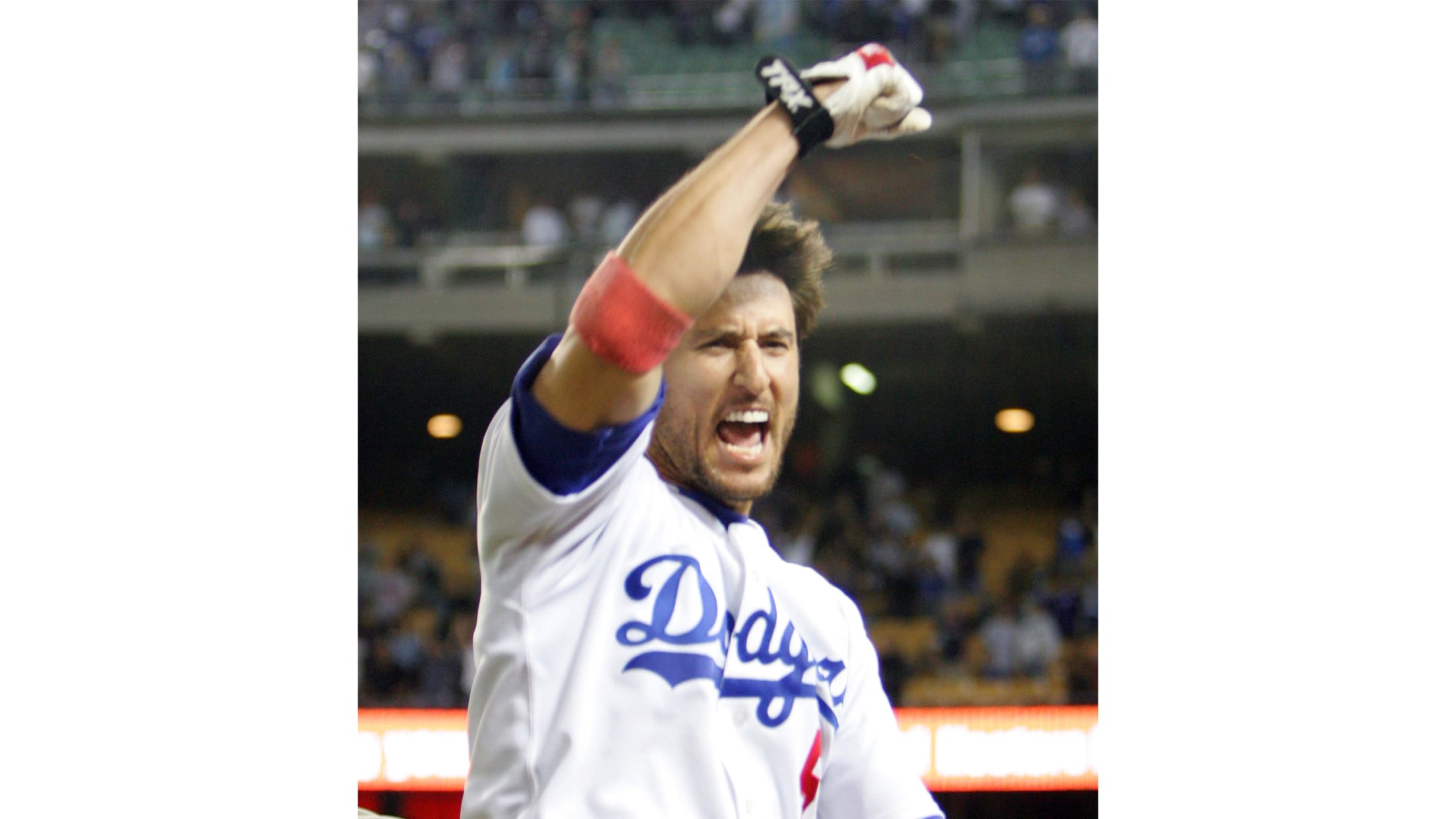 Dodgers hit 4 consecutive HR's & Nomar wins it in the 10th
(9/18/06)
Trailing 9-5 in ninth, longballs by Kent, Drew, Martin and Anderson tie Padres.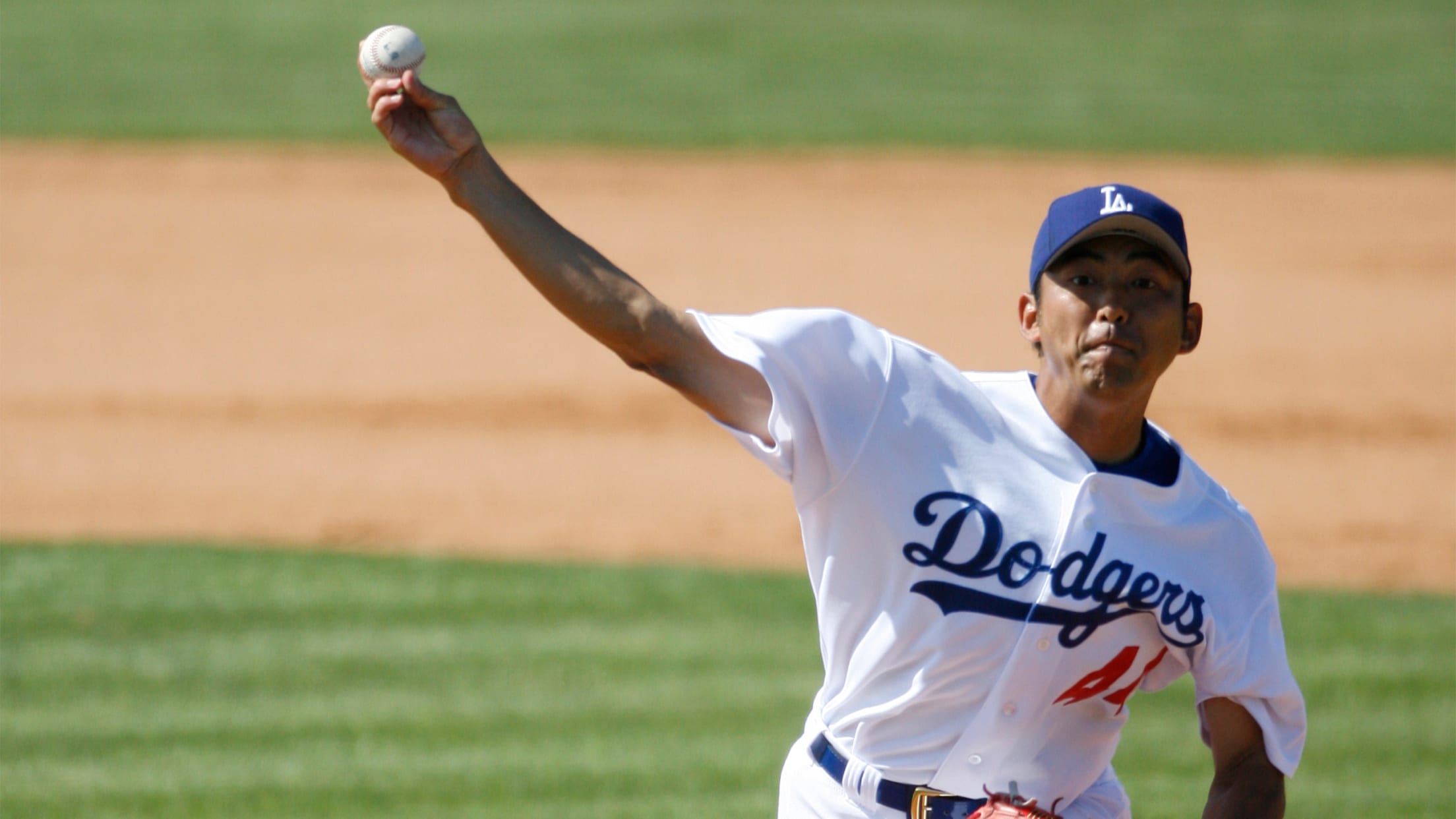 Takashi Saito earns 47th Save in 50 chances
(7/3/07)
All-Star reliever from Japan joined Dodgers as 36-year-old rookie in 2006.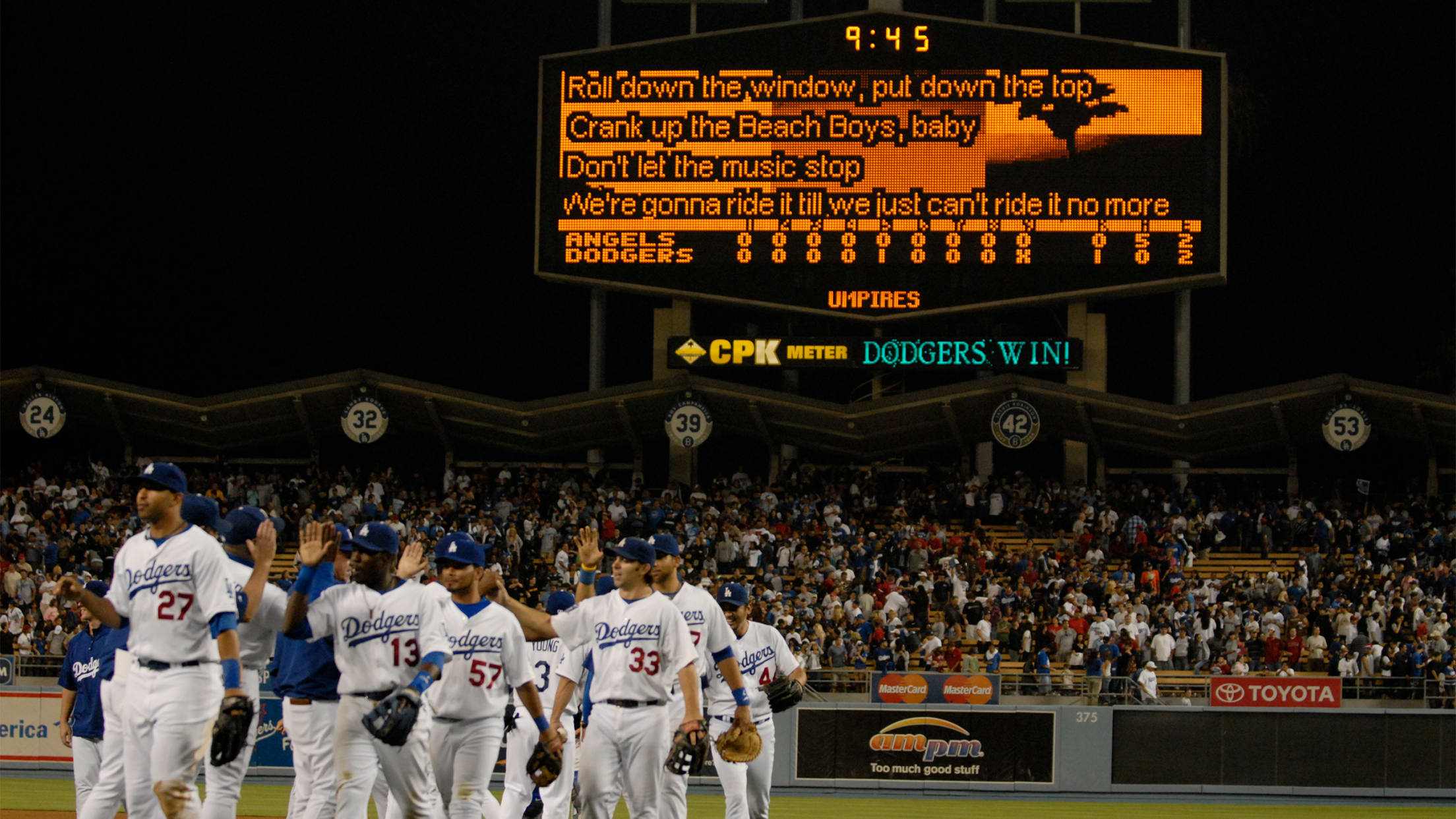 Dodgers win while being No-Hit
(6/28/08)
Error leads to L.A. edging Angels, 1-0, without a hit.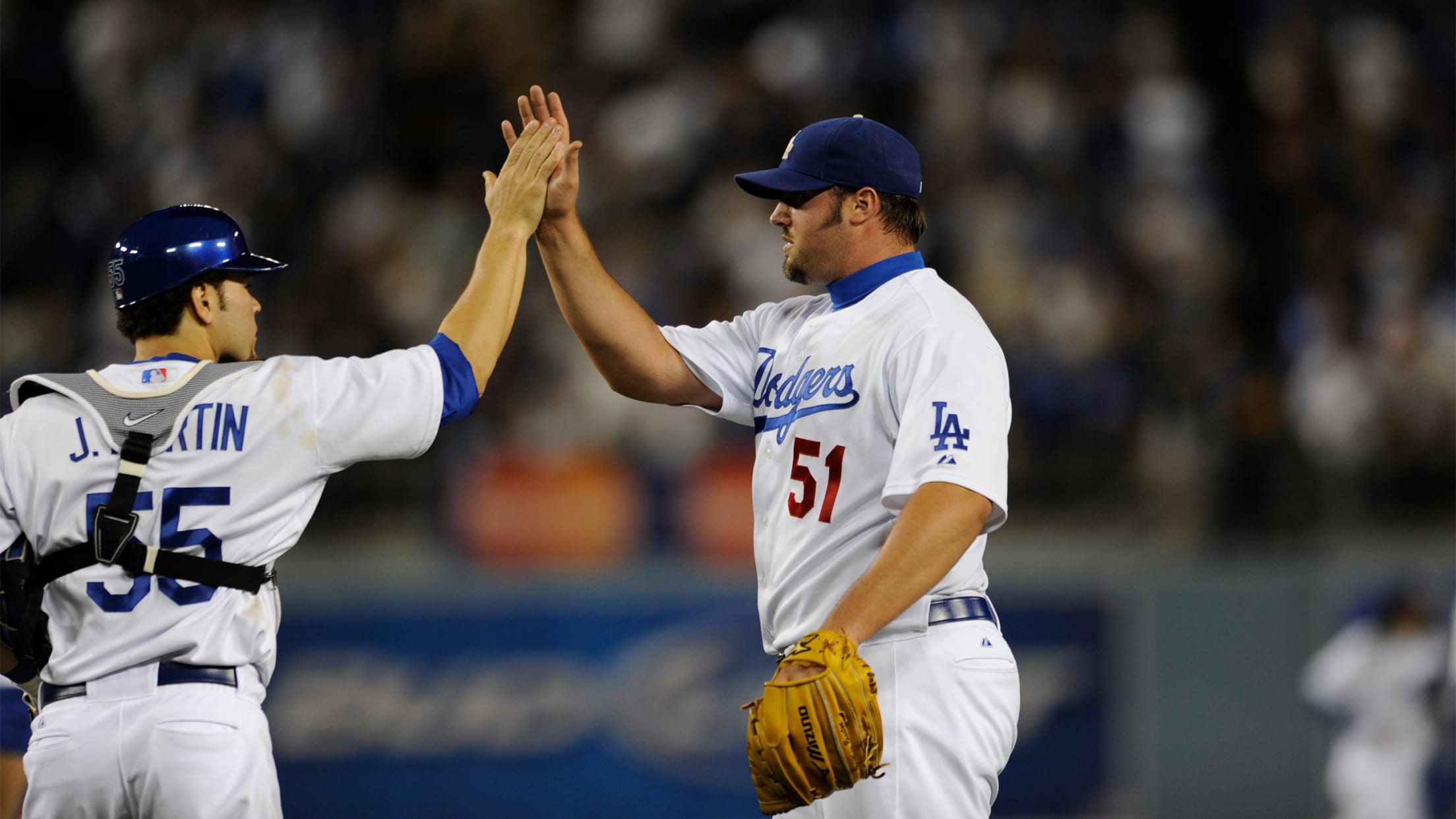 Dodgers start season with 13-game win streak
(5/6/09)
Hot start for Torre's squad fuels L.A. to second consecutive N.L. West title.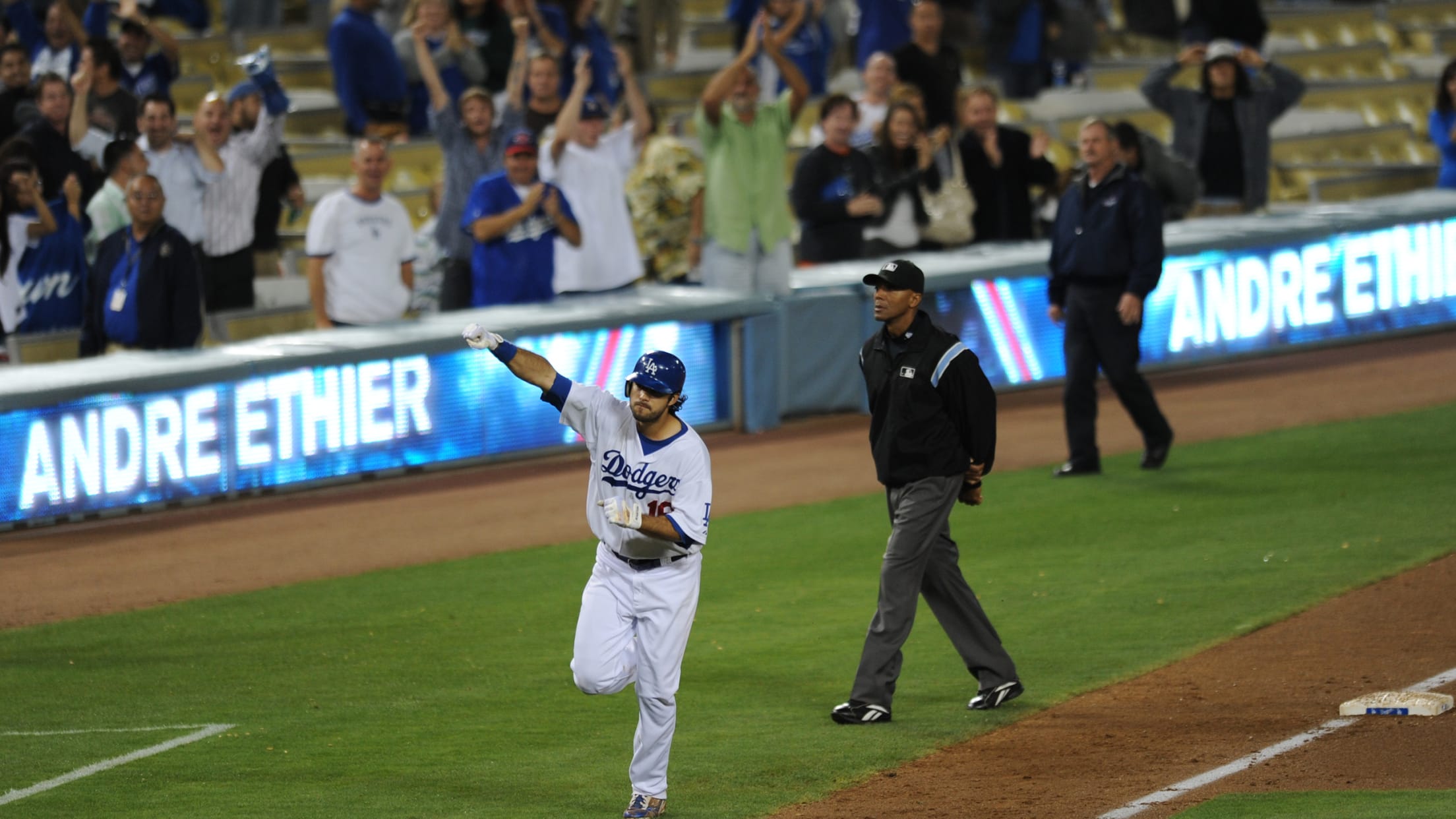 Andre Ethier hits MLB record-tying 4th Walk-Off Home Run of the season
(9/15/09)
All-Star outfielder's dramatics help L.A. win West.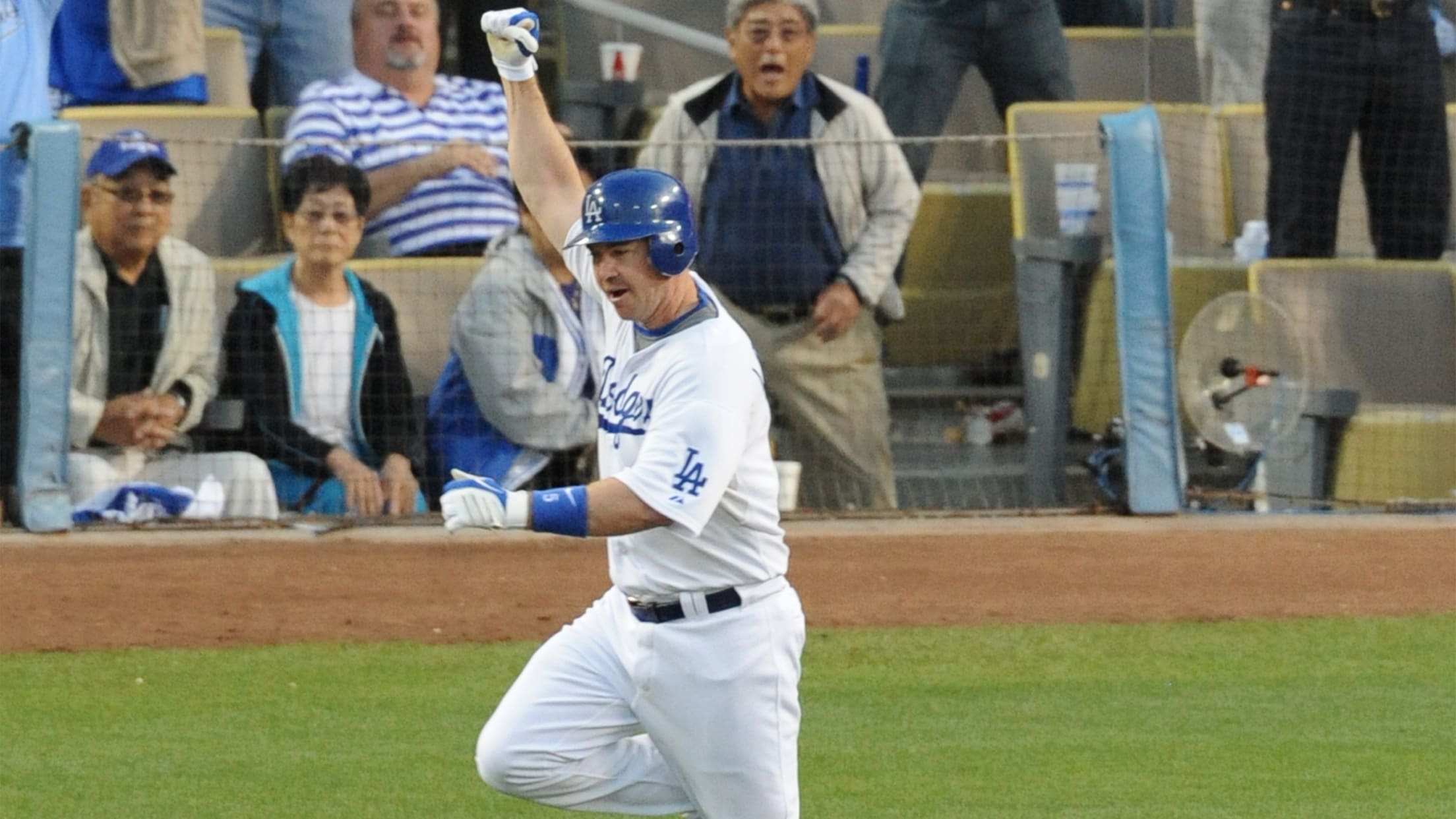 Mark Loretta's walk-off single wins NLDS Game 2 vs Cardinals
(10/8/09)
Dropped fly ball leads to ninth-inning comeback.
Dodger Stadium 60 Greatest Moments - 2010's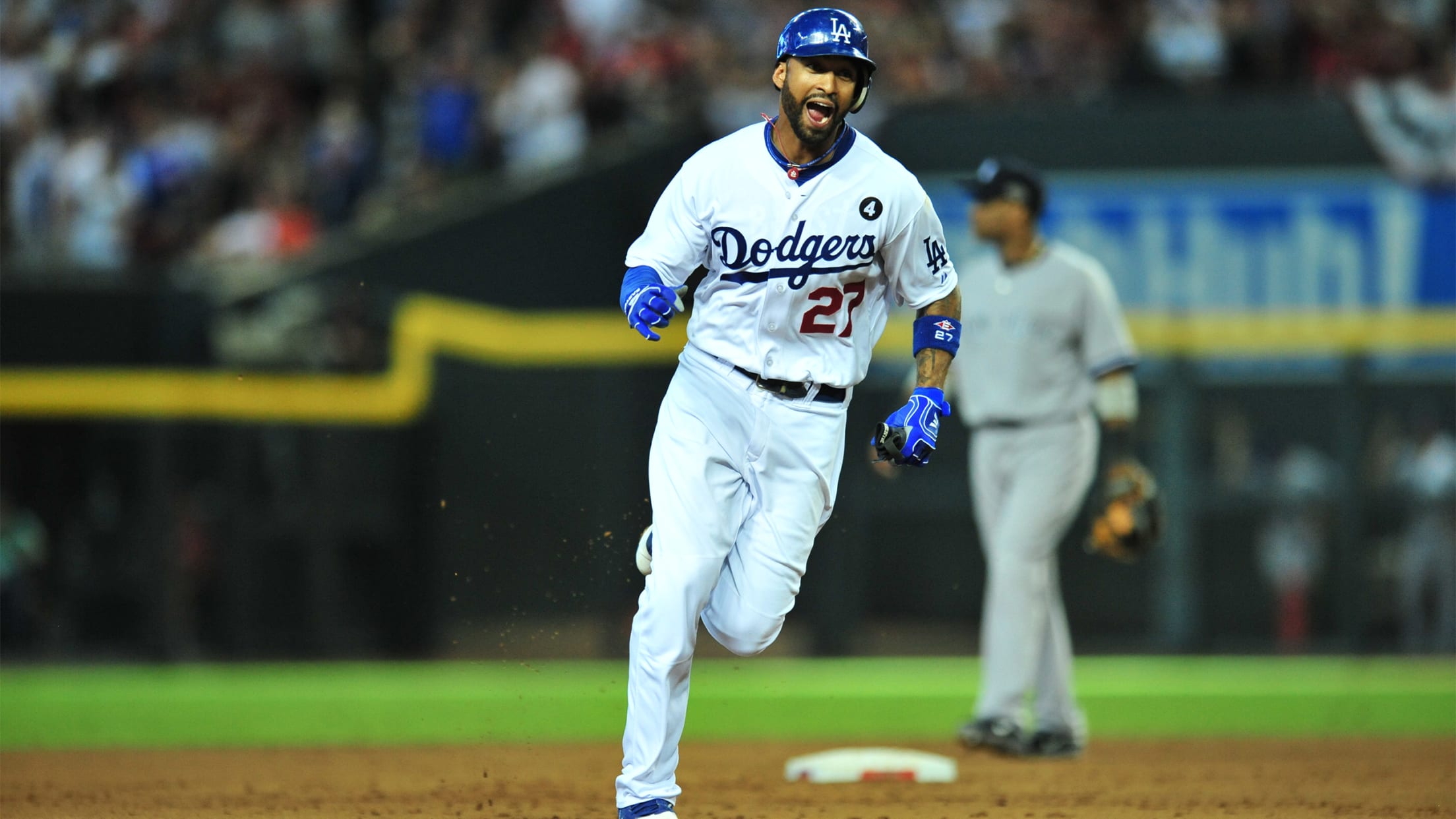 Kemp joins 30/30 Club
(8/9/11)
All-Star outfielder finishes banner campaign with 39 homers and 40 stolen bases.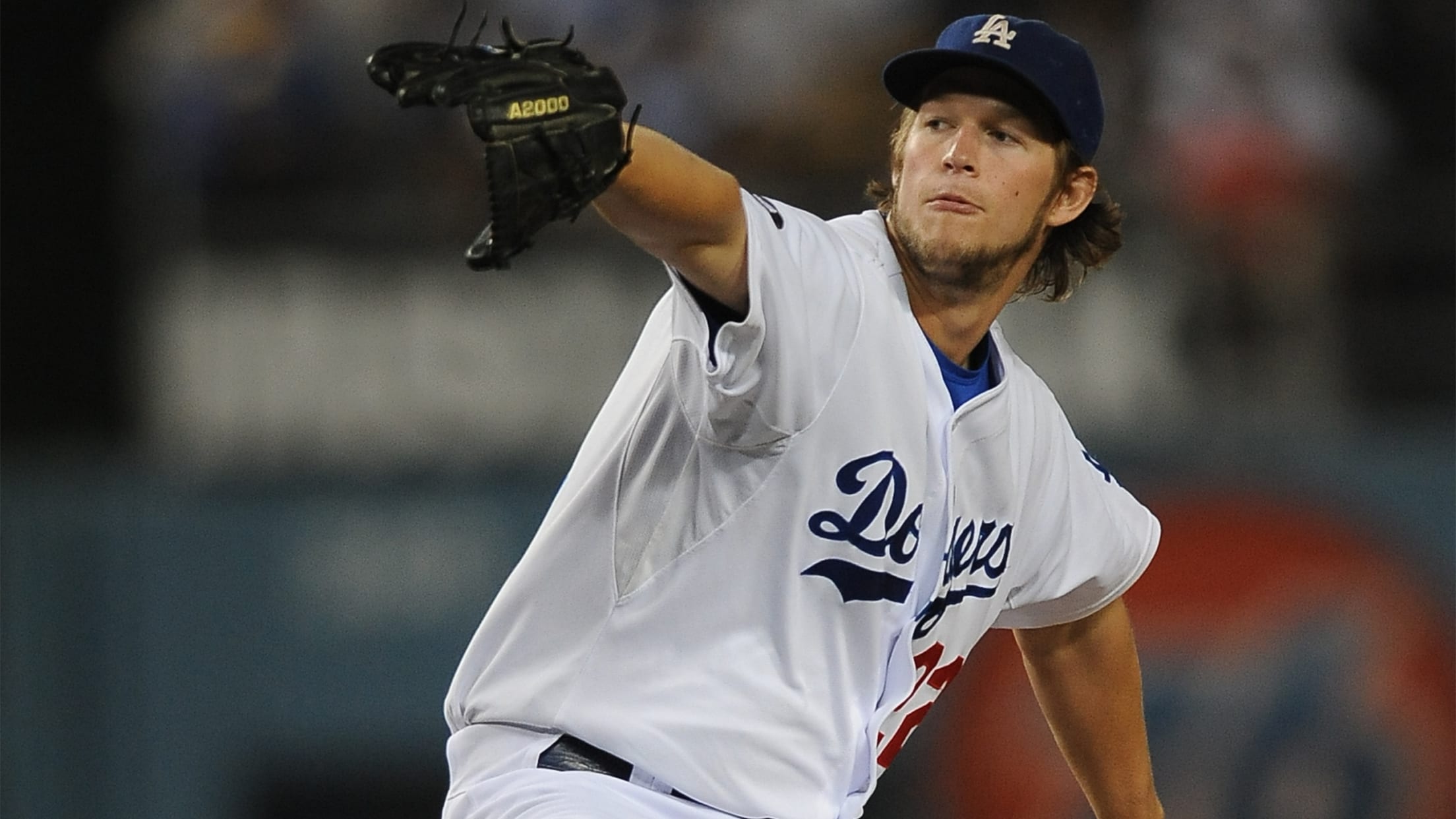 Kershaw becomes 20-Game winner
(9/20/11)
Lefty ace goes 21-5 to win first of three Cy Young Awards.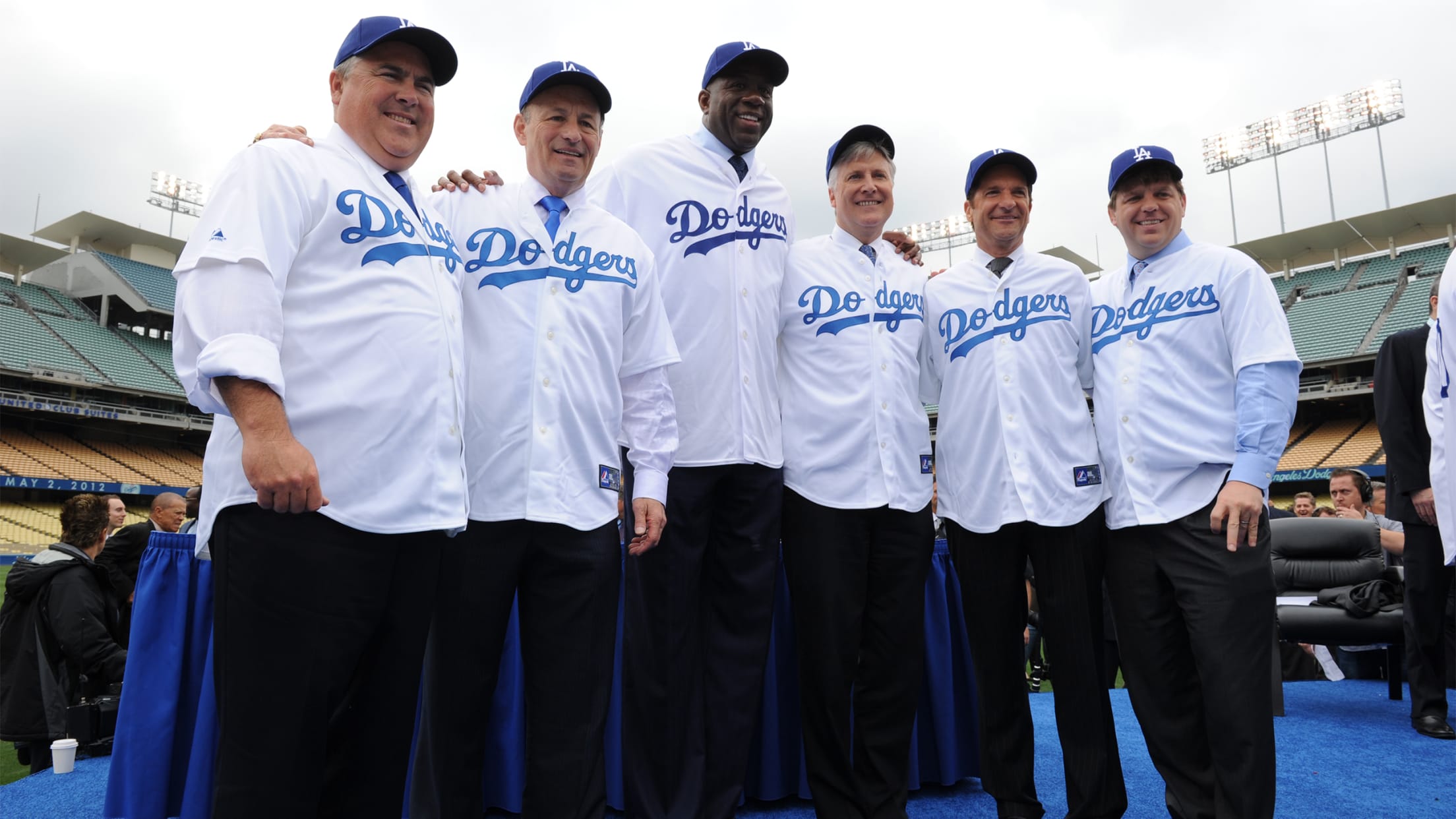 Guggenheim Baseball Introductory Press Conference
(5/2/12)
L.A. sports legend Magic Johnson among new owners of Dodgers franchise.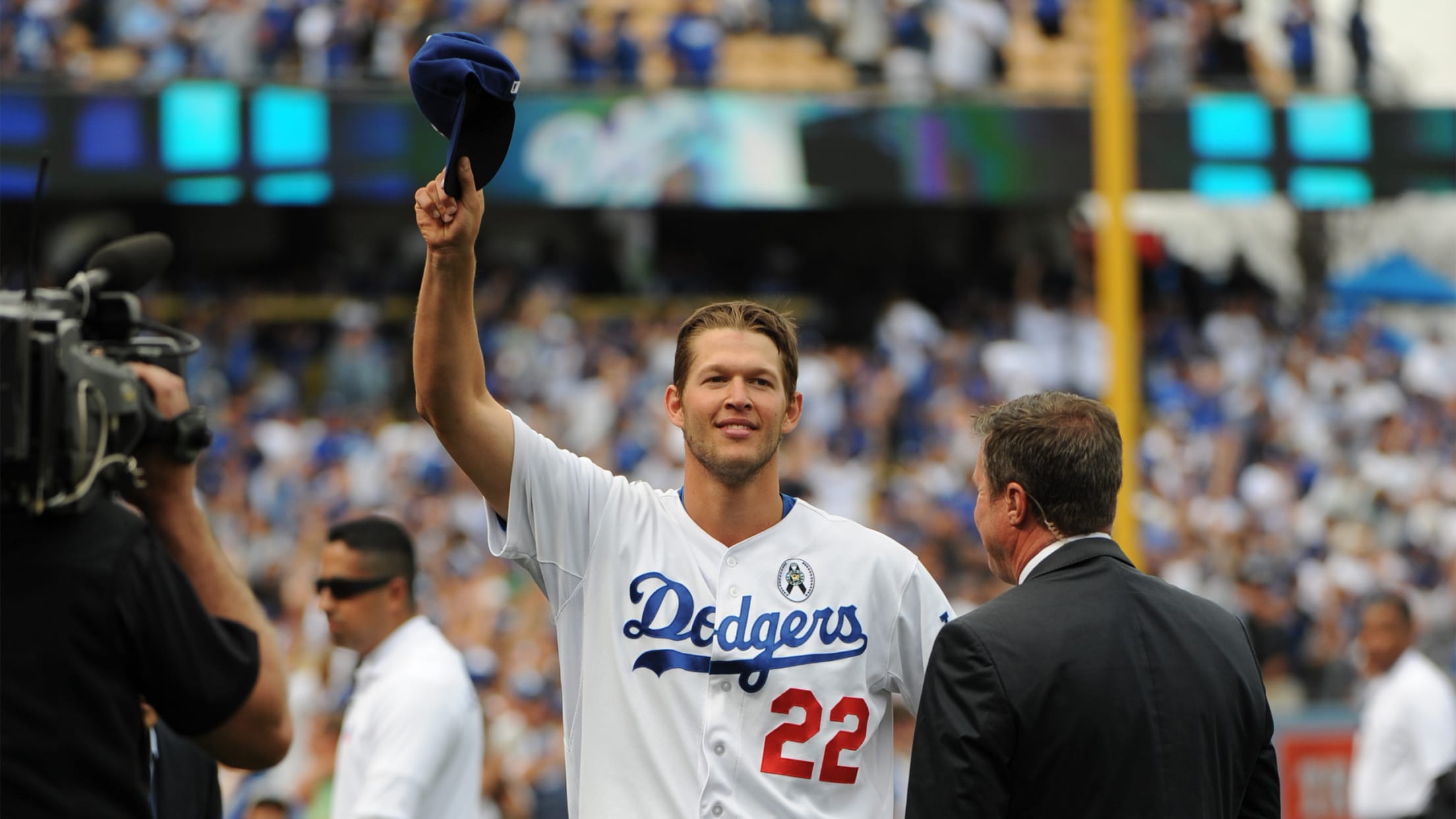 Opening Day 2013, Kersh complete game shutout plus hits a HR in 4-0 victory
(4/1/13)
First pitcher since Drysdale in 1965 with shutout and home run in season opener.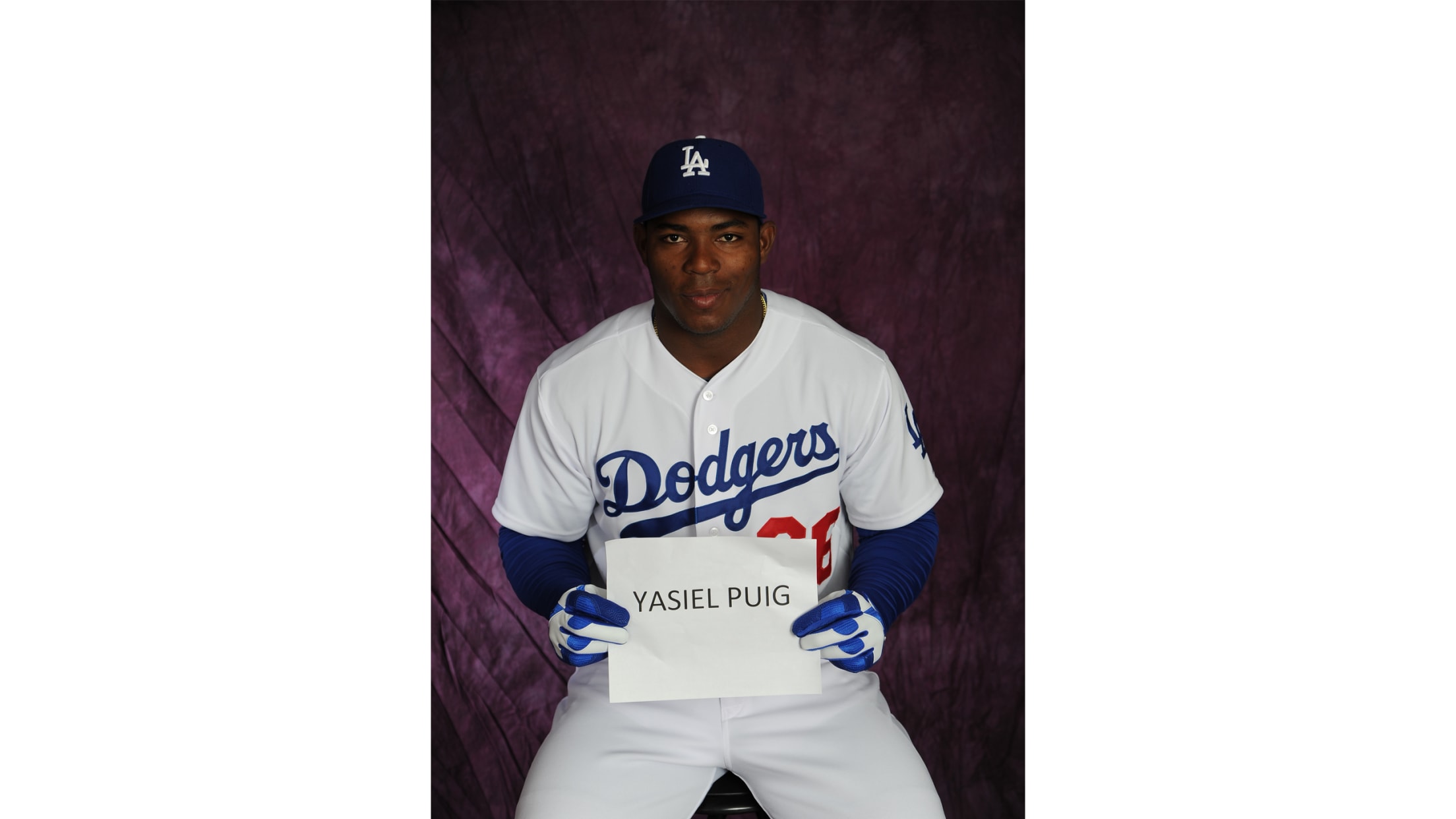 Yasiel Puig's debut homestand
(6/3-6/10/13)
Rookie outfielder bats .486 during 10-game homestand en route to 44 hits in June.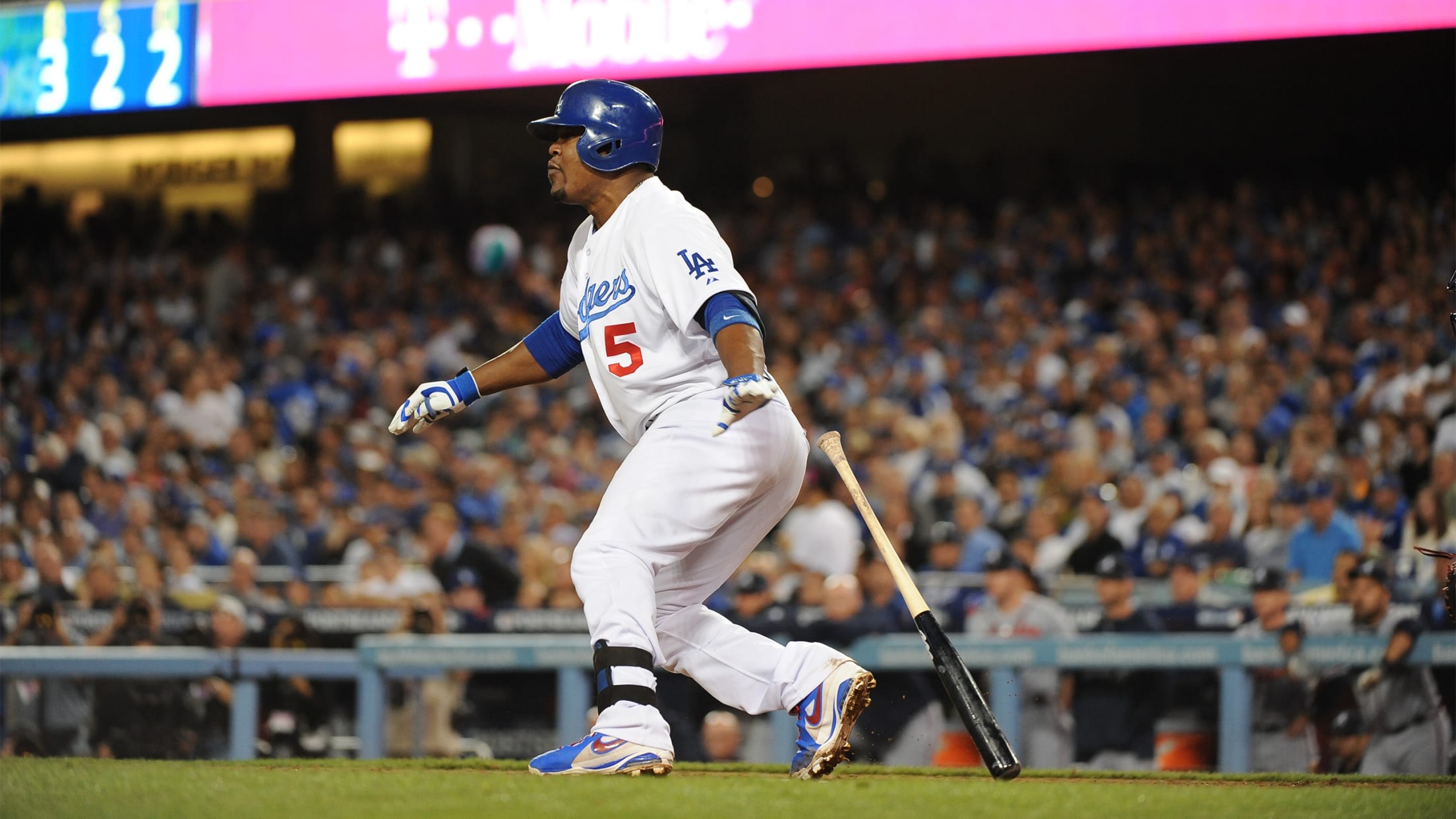 Juan Uribe's HR in 2013 NLDS Game 4
(10/7/13)
Two-run blast in eighth inning keys 4-3 win to eliminate Braves.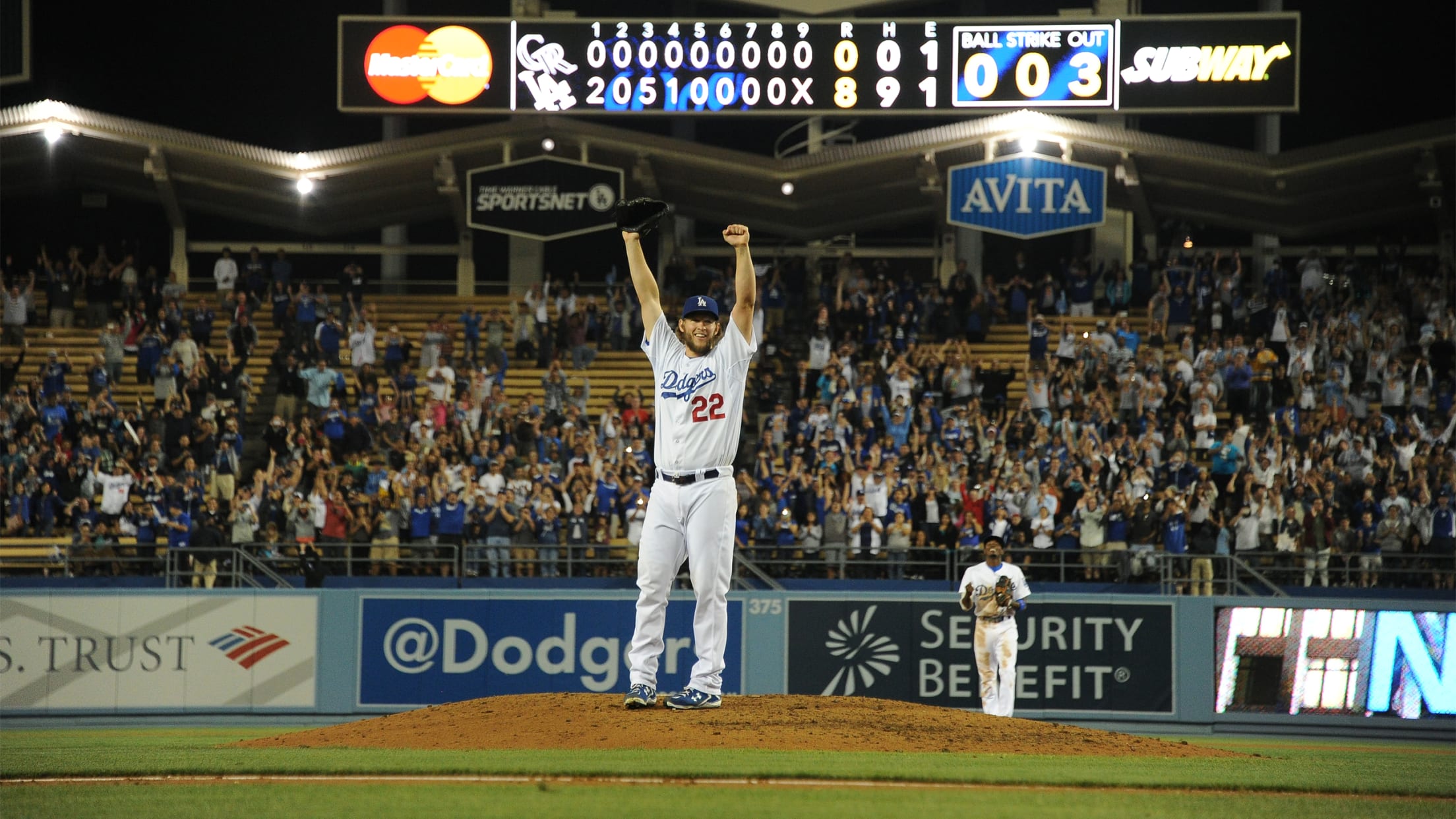 Clayton Kershaw No-Hitter
(6/18/14)
Ace lefty fans 15 batters in near perfect game vs. Rockies.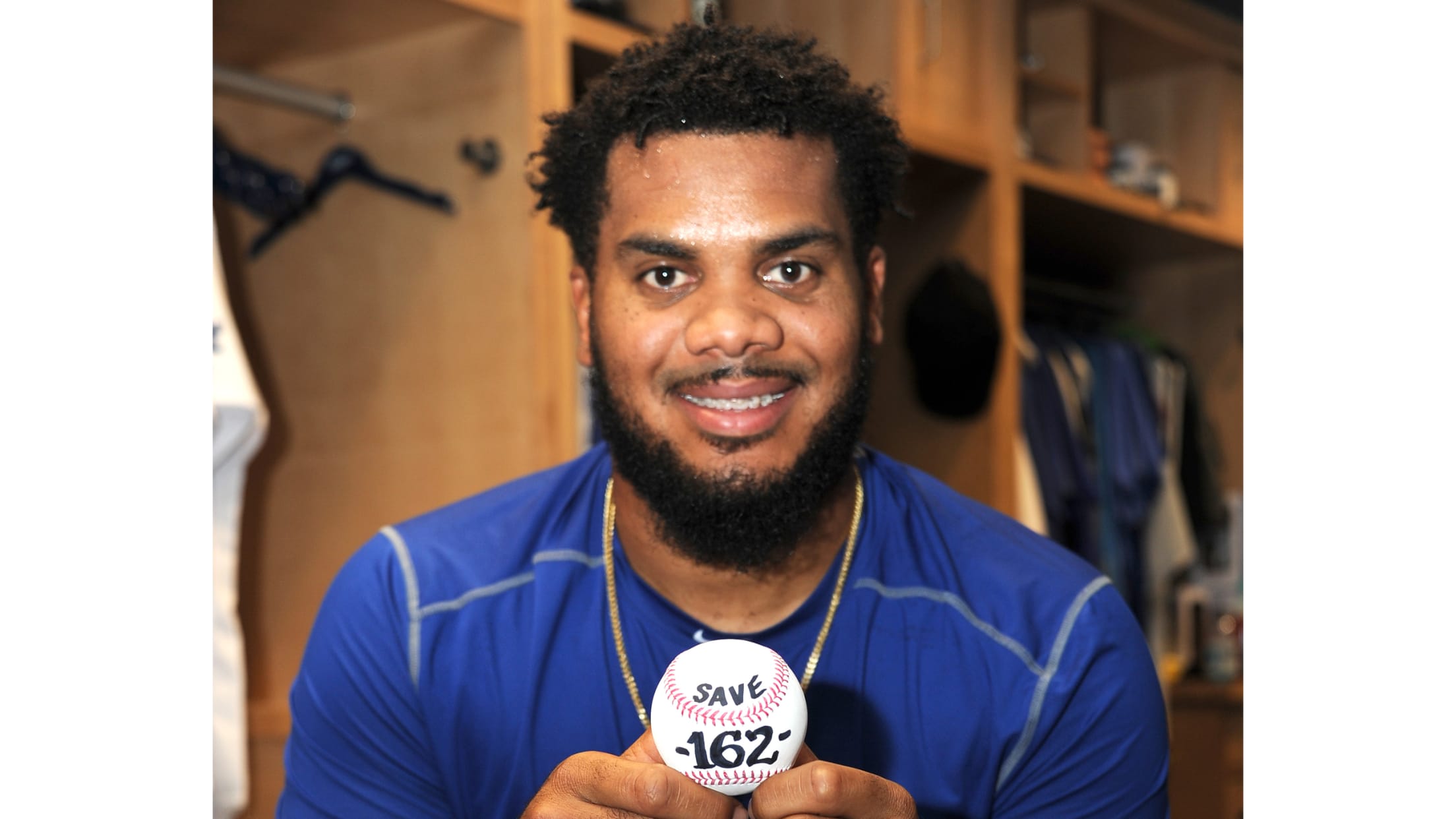 Kenley Jansen becomes All-time Saves Leader
(6/20/16)
Former minor league catcher breaks Gagne's club record of 161 saves.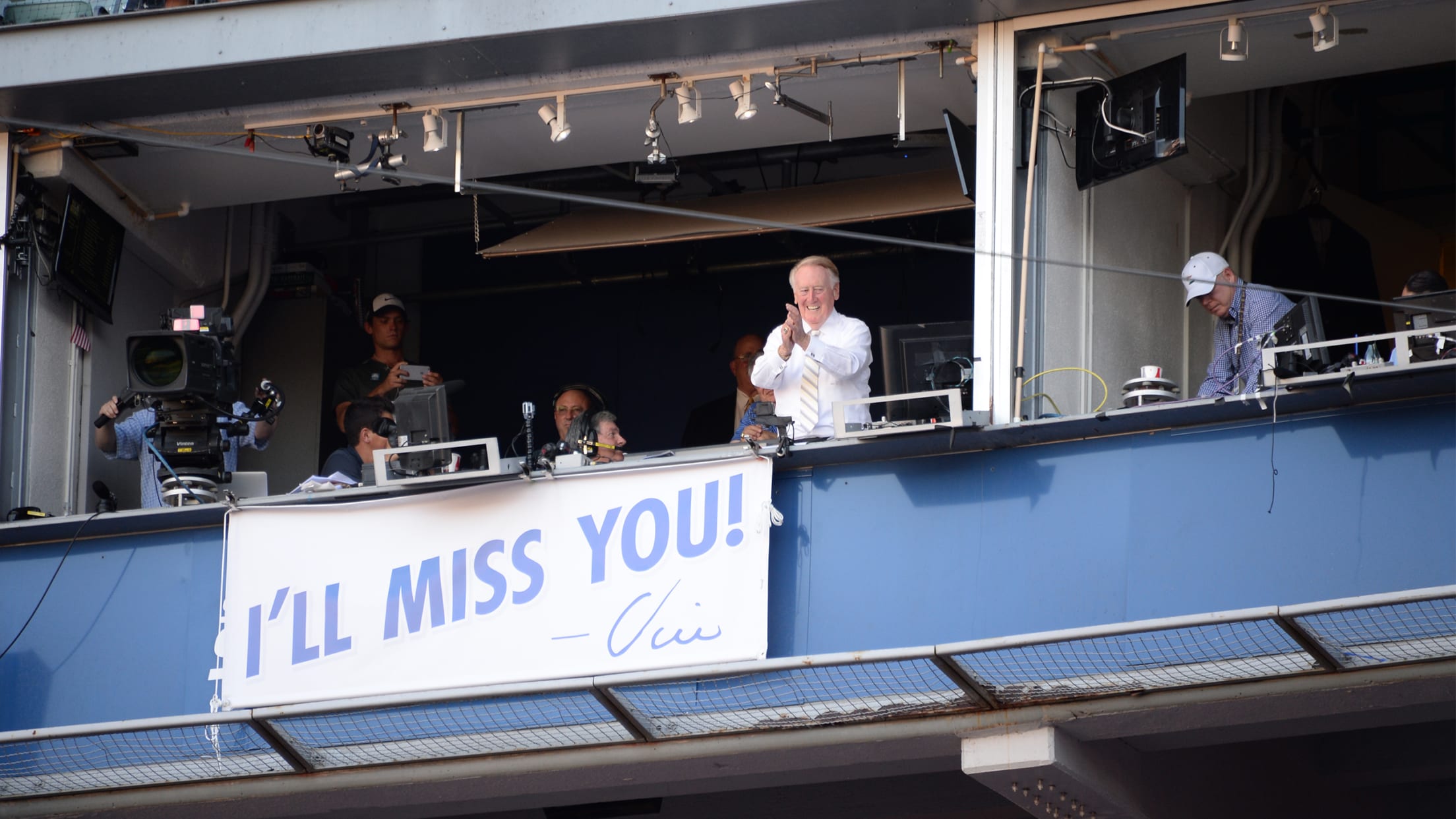 Vin Scully's final home broadcast
(9/25/16)
Culberson's division-clinching HR launches emotional sendoff from players, fans.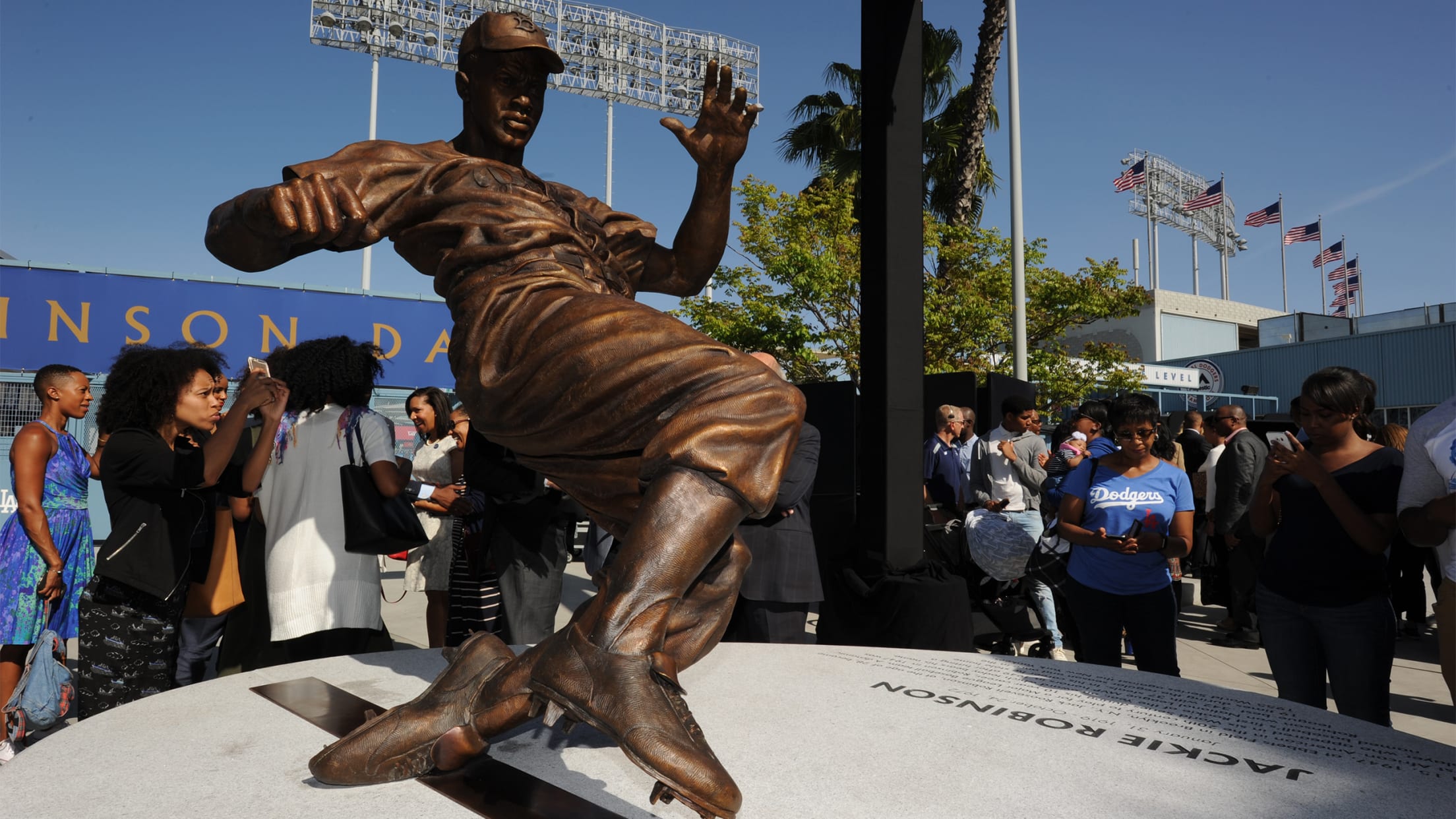 Jackie Robinson Statue Unveiling
(4/15/17)
Baseball pioneer honored on 70th anniversary of MLB debut.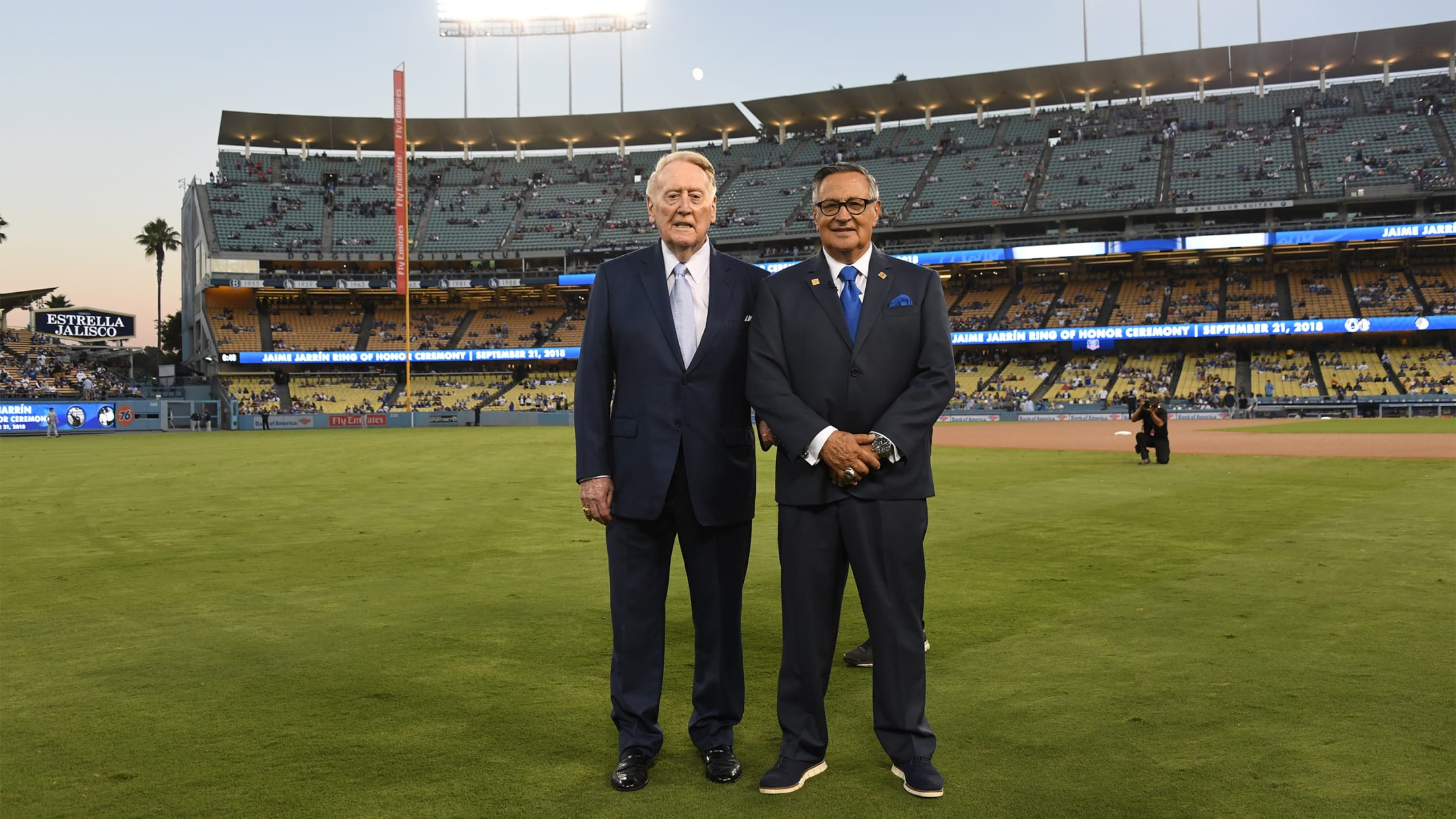 Ring of Honor Ceremonies for Vin Scully and Jaime Jarrin
(5/3/17 & 9/22/18)
Hall of Fame broadcasters take place in club history alongside retired uniform numbers.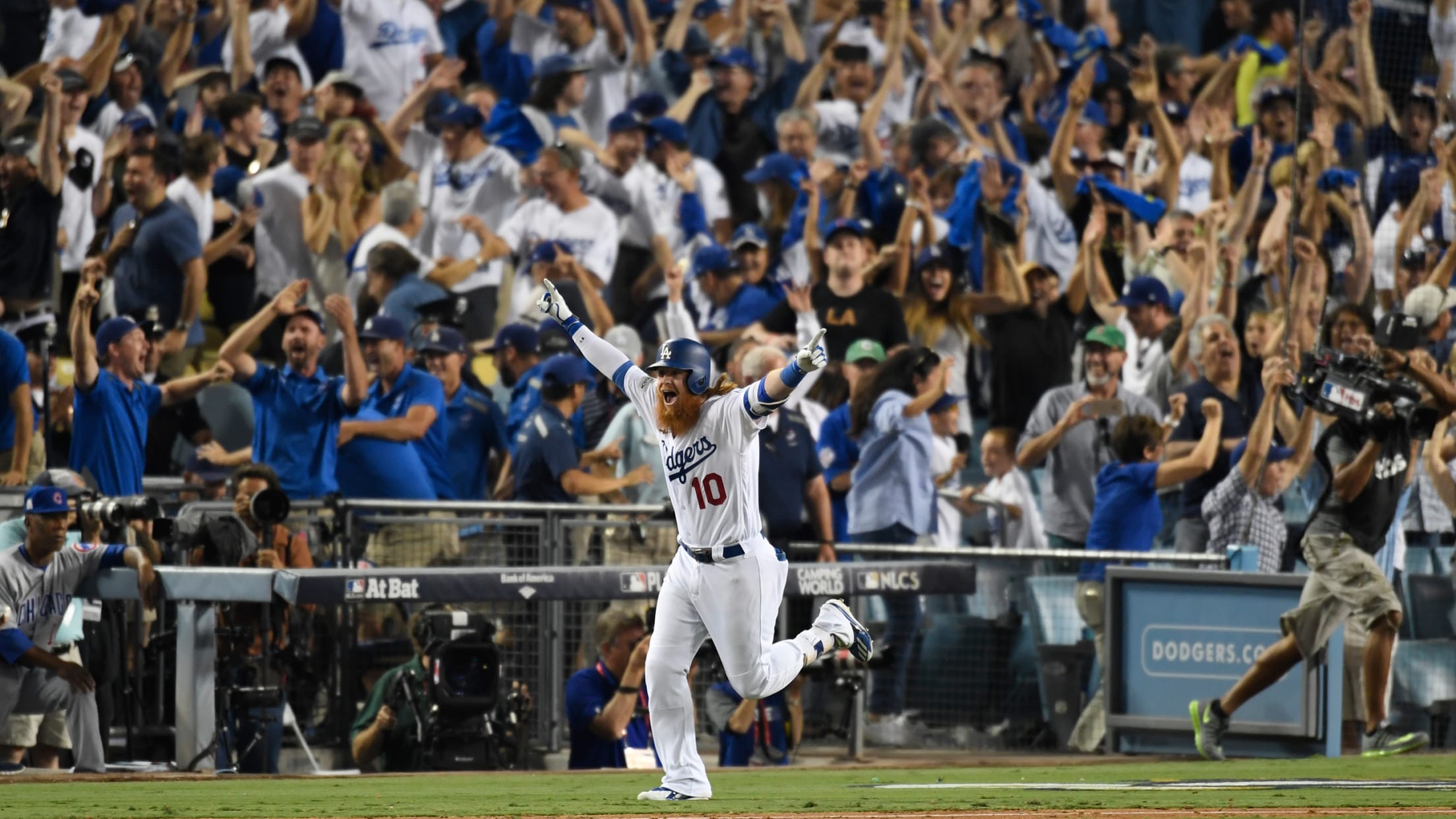 Justin Turner's 2017 NLCS Game 2 Walk-Off
(10/15/17)
Blast vs. Cubs inches L.A. closer to first pennant since 1988.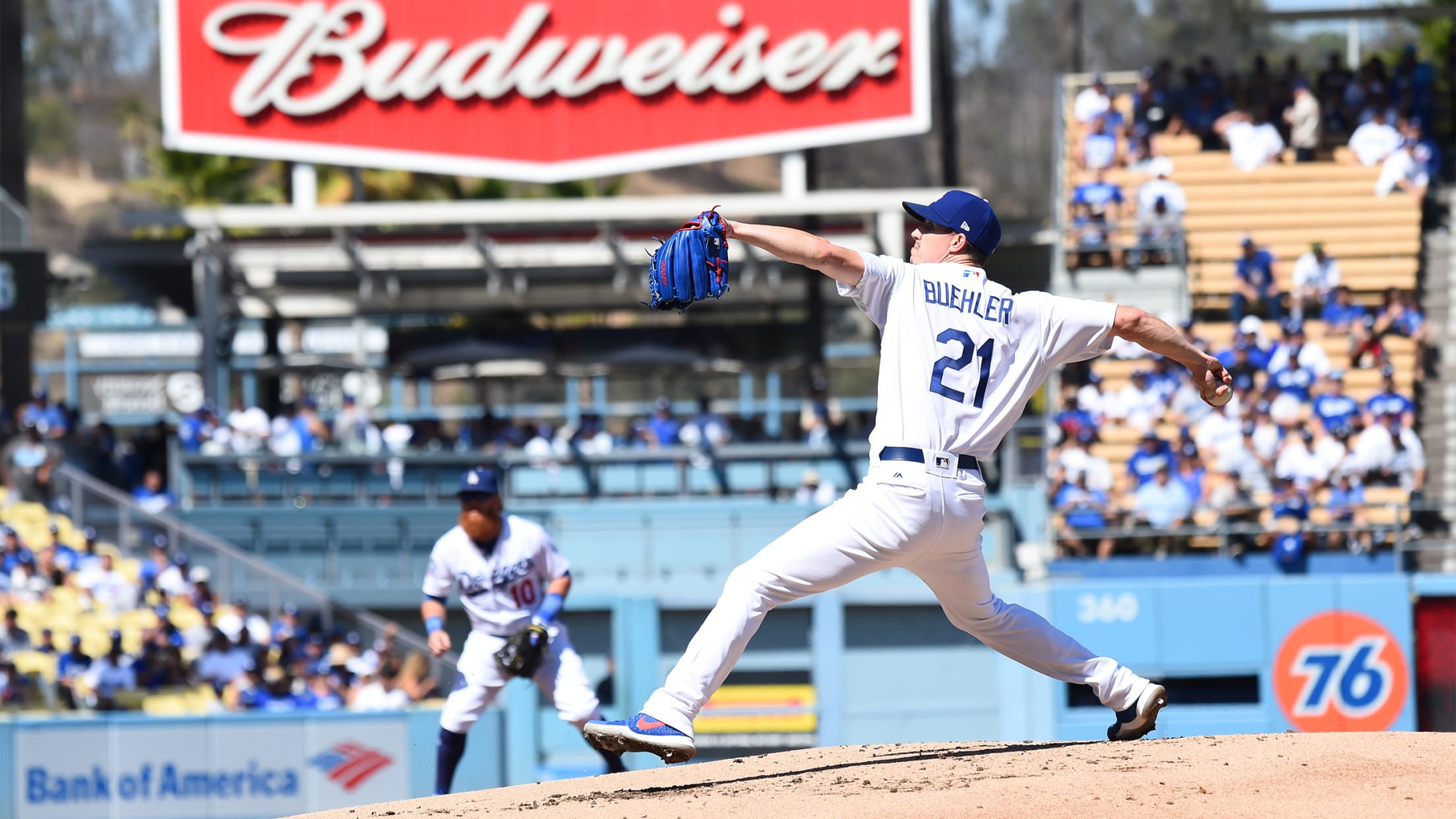 Walker Buehler's performance during 2018 Game 163 division winner
(10/1/18)
Right-hander's gem extends L.A.'s record N.L. West winning streak.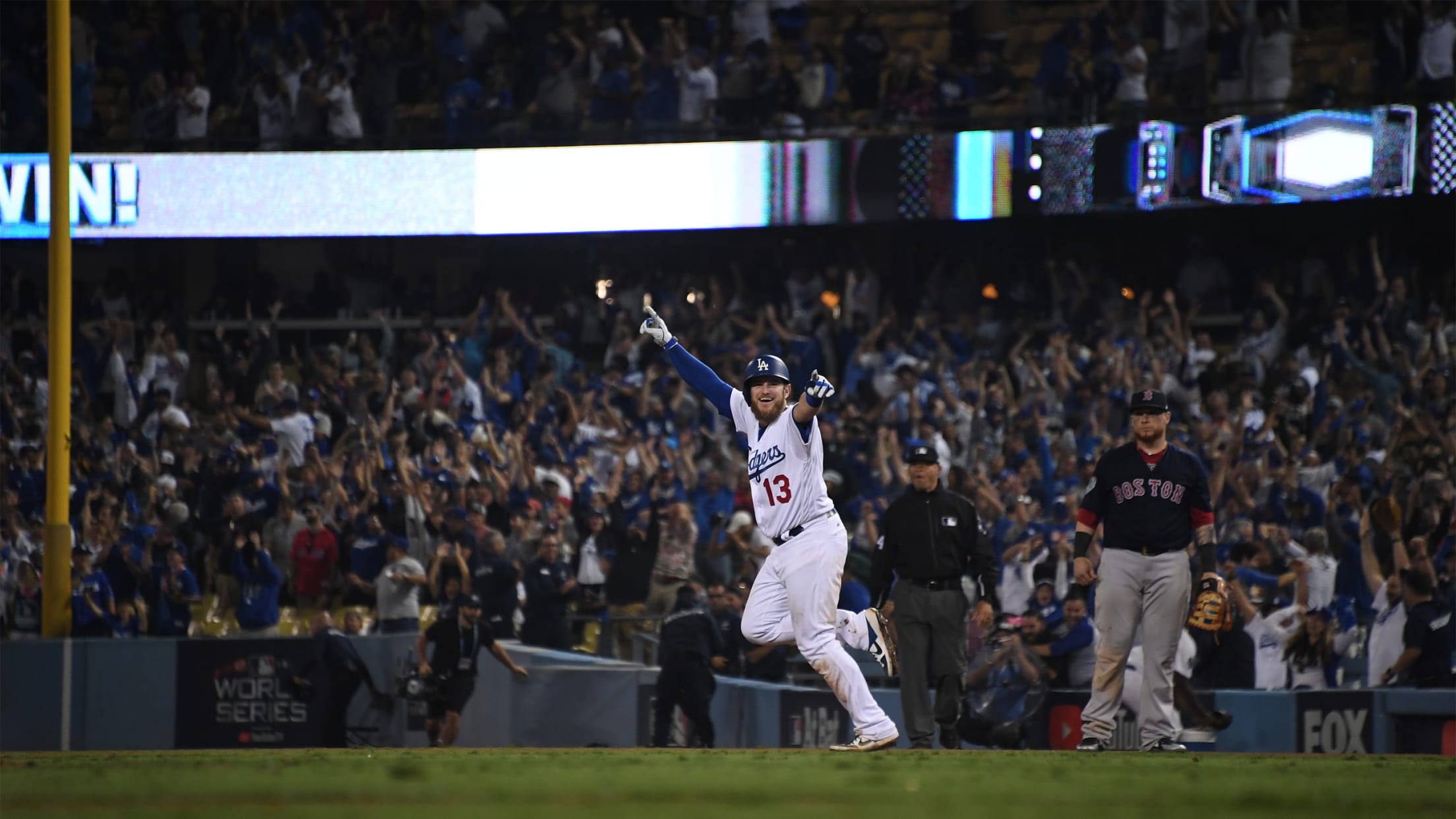 Max Muncy's 18th Inning Walk-Off HR during Game 3 of 2018 WS
(10/26-10/27/18)
Long ball vs. Red Sox ends longest MLB postseason game (7 hours, 20 minutes).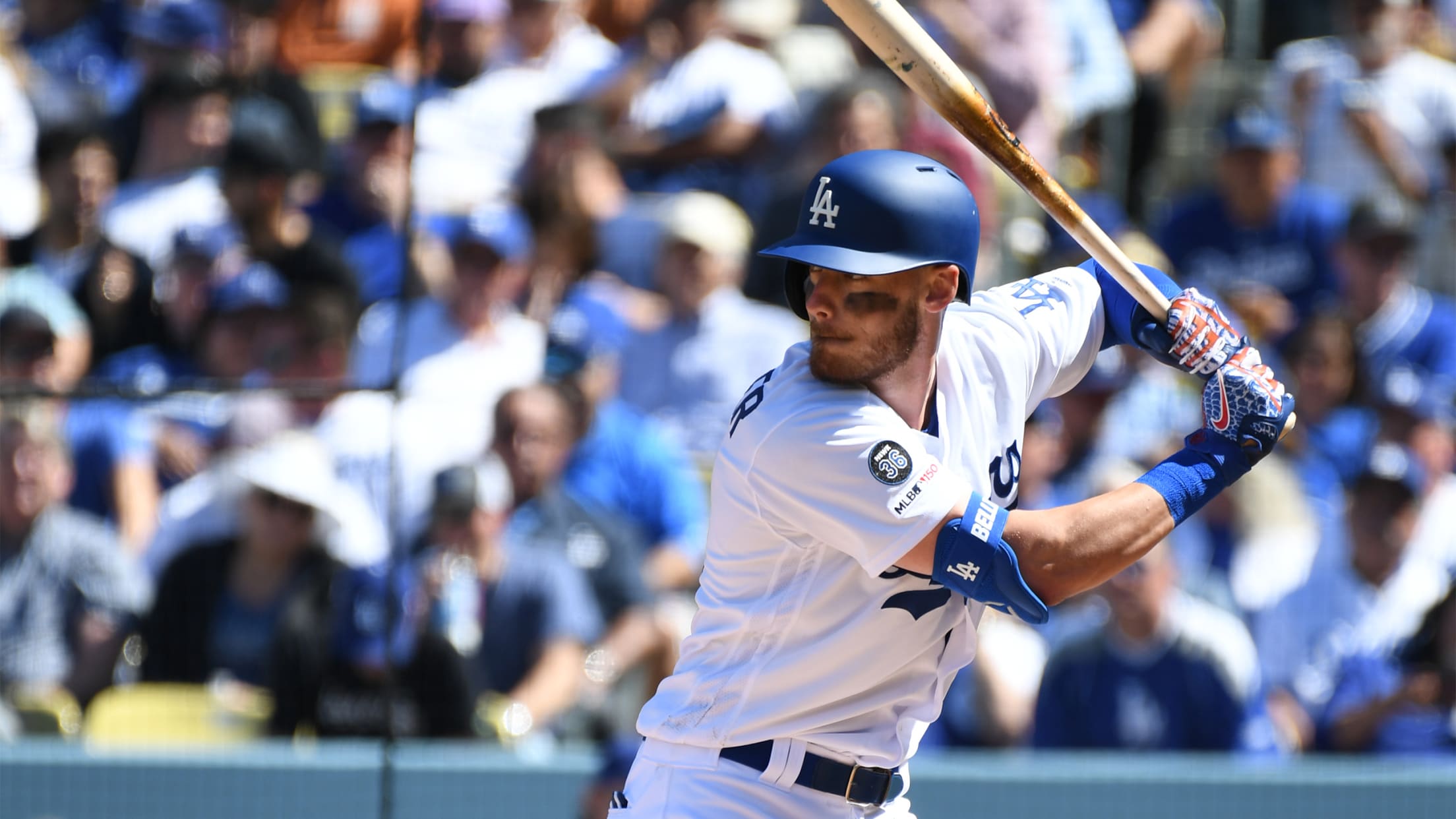 Dodgers Set Opening Day HR Record with 8 vs DBacks
(3/28/19)
Home run derby includes Pederson (2), Hernandez (2), Barnes, Seager, Muncy and Bellinger.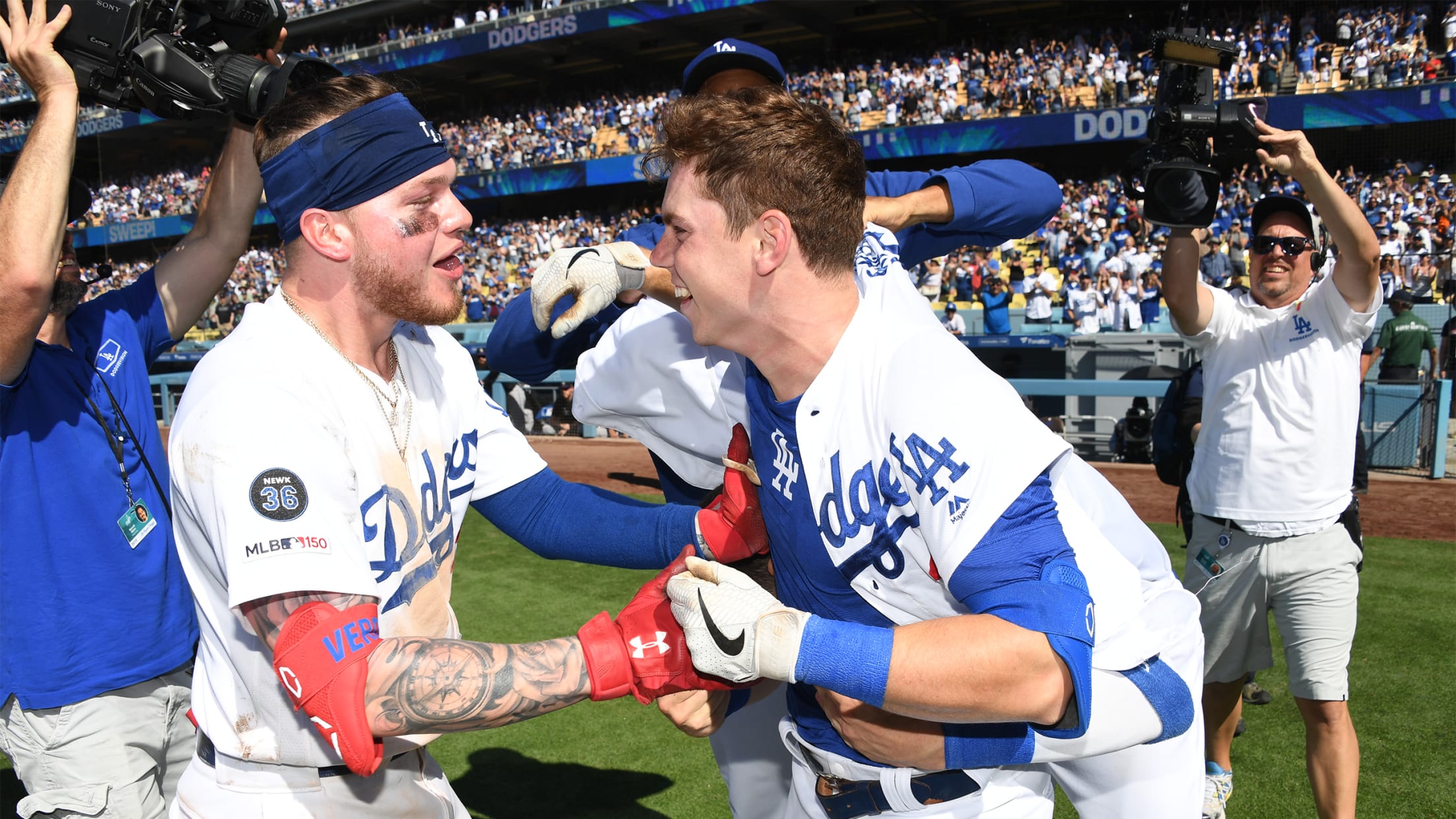 3 Straight Rookie Walk-Off HRs
(6/21-6/23/19)
Smith, Verdugo and Beaty make MLB history in sweep of Rockies.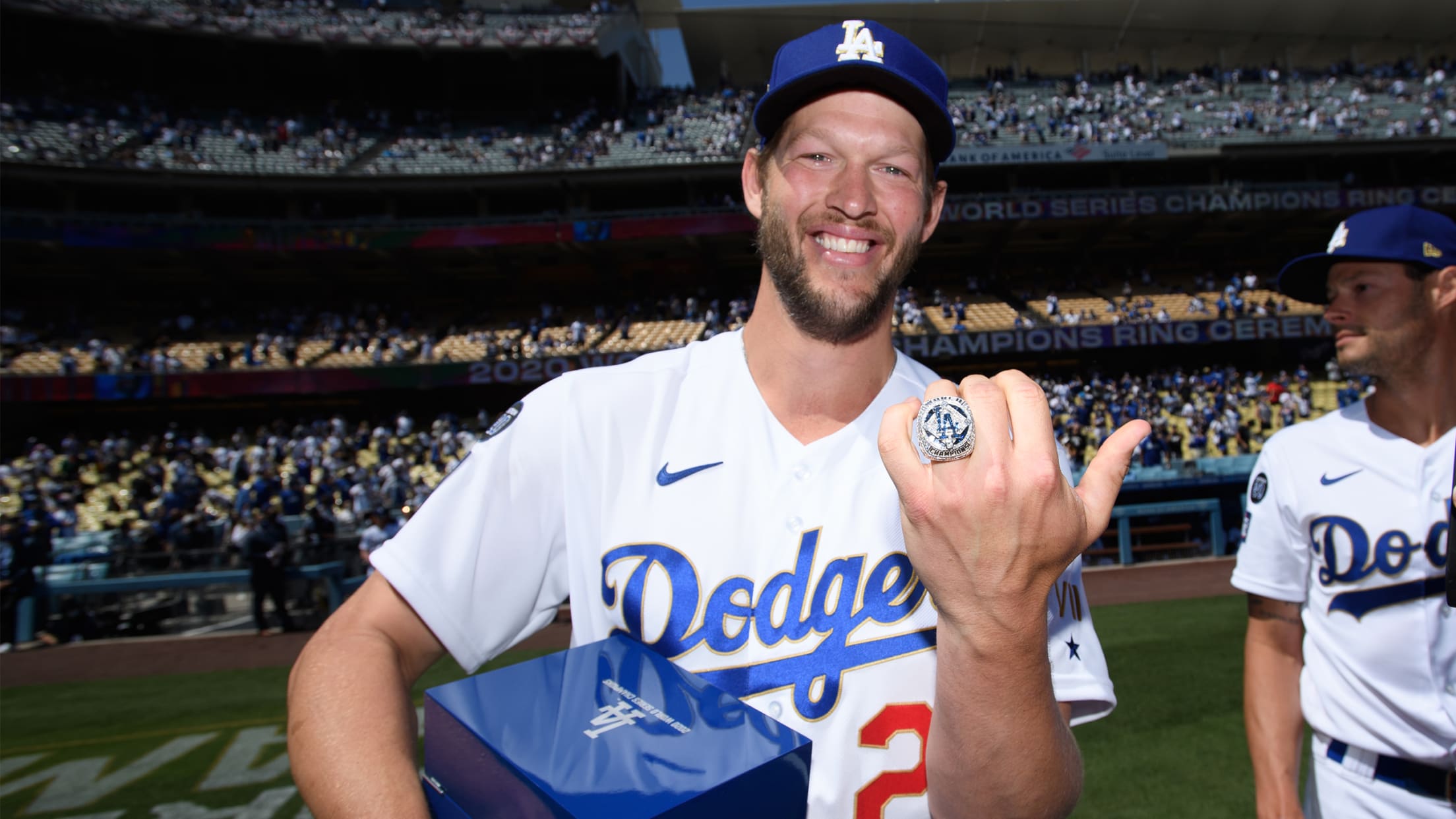 2020 World Series Champions Ring Ceremony and Banner Raising
(4/9/21)
First championship celebration since 1988 champs.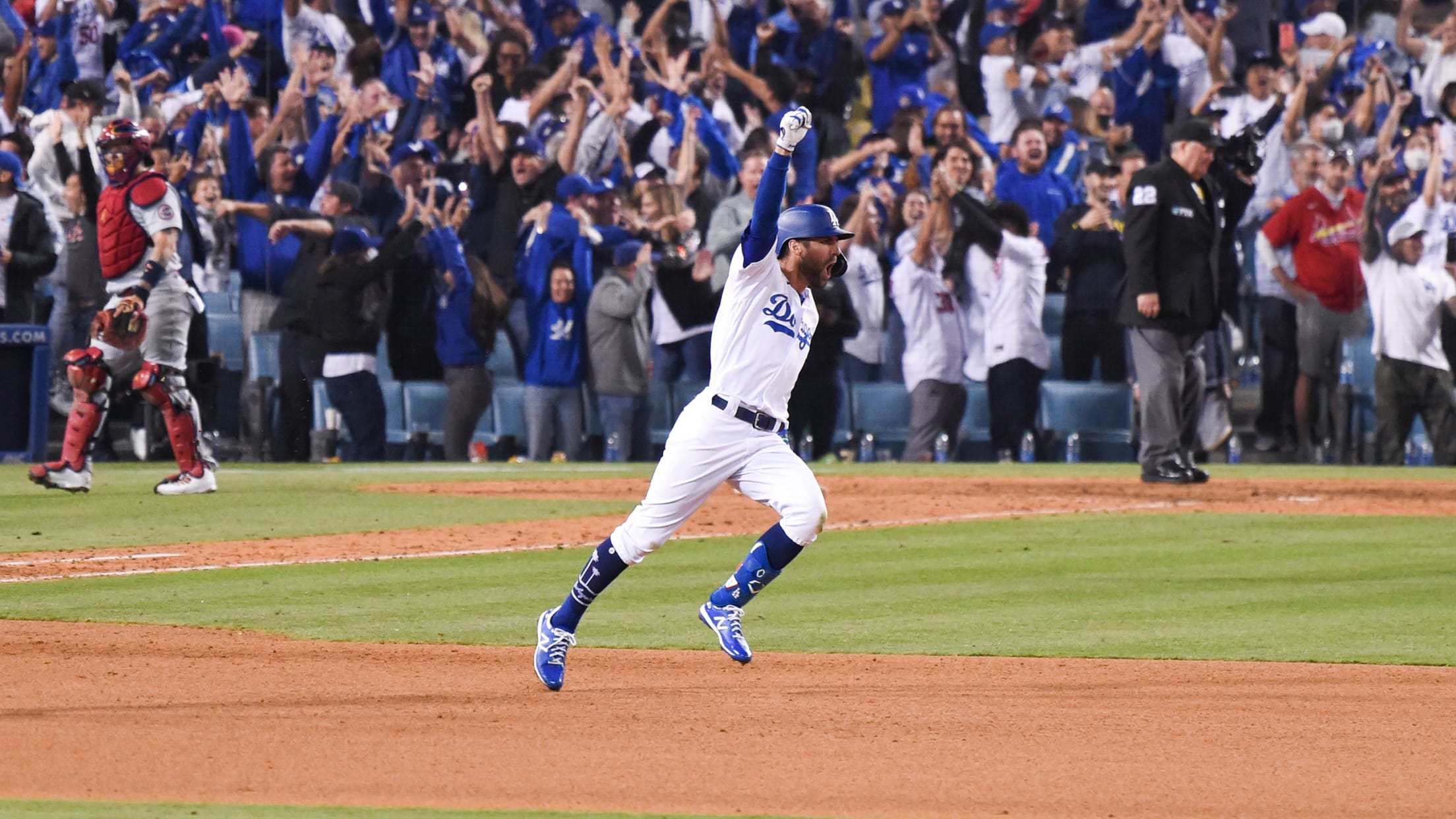 Chris Taylor's 2021 Wild Card Walk-Off HR vs the Cardinals
(10/6/21)
Longball ends elimination-game drama as L.A. advances.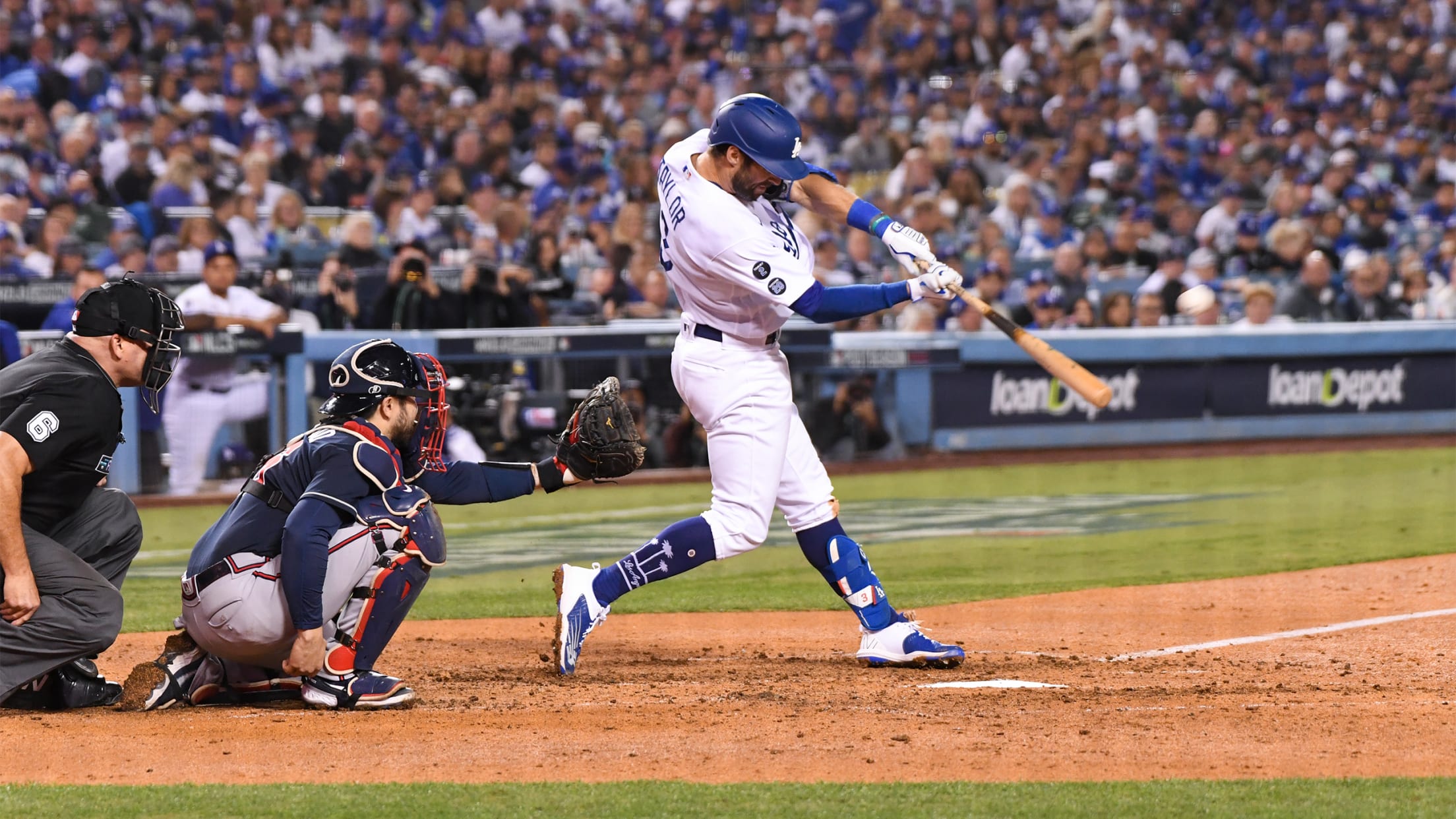 Chris Taylor's 3 HR game in Game 5 of 2021 NLCS
(10/21/21)
Matches Hernandez 2017 feat of postseason home run hat trick.