Predicting Dodgers' 2020 Opening Day roster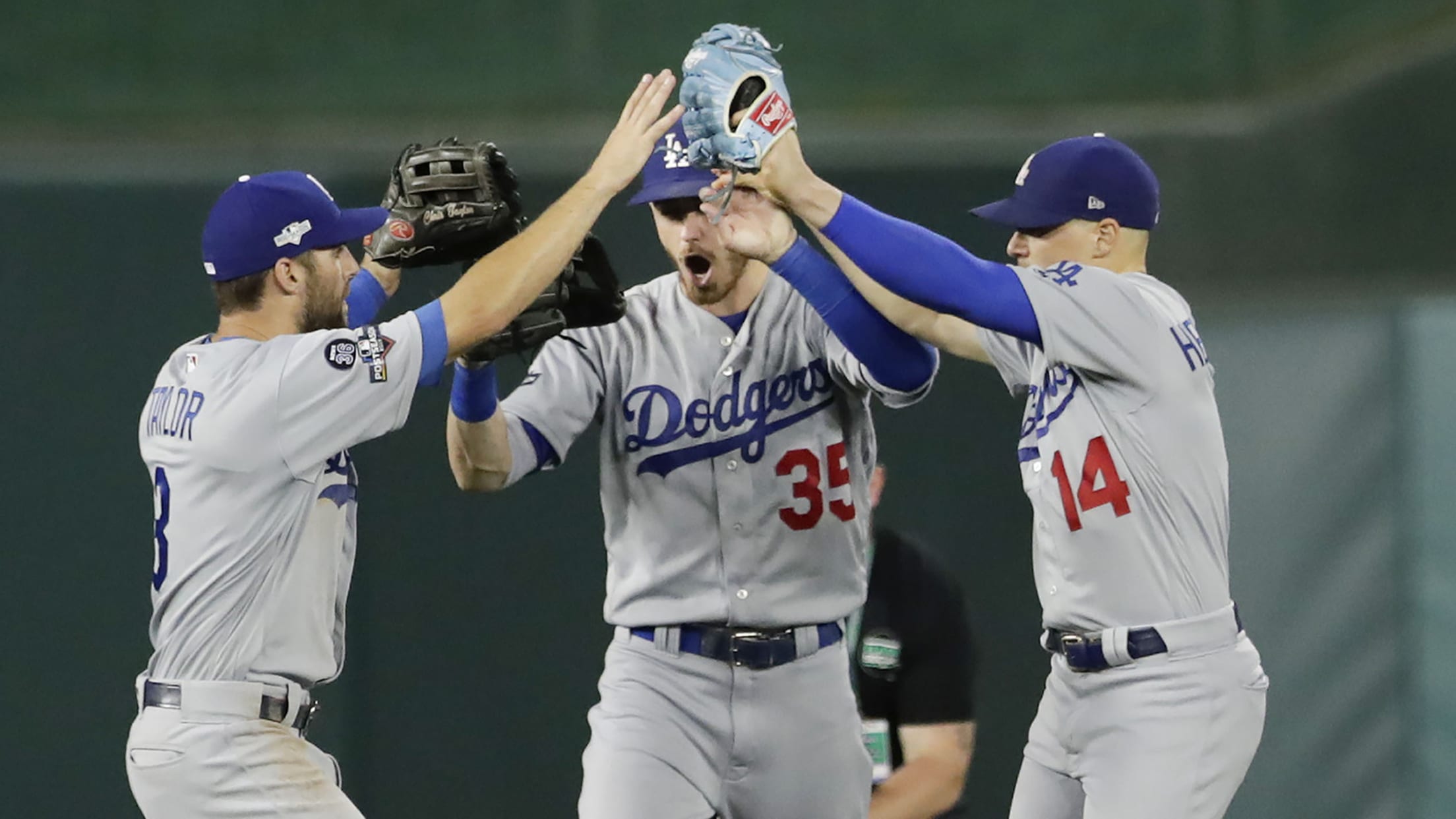 LOS ANGELES -- Setting aside trade possibilities and the potential free agent losses of Hyun-Jin Ryu, Rich Hill and Russell Martin, the Dodgers' 2019 roster won 106 regular-season games, so this isn't time for a teardown. Management is tasked with upgrading the ability to win games in October, and the
LOS ANGELES -- Setting aside trade possibilities and the potential free agent losses of Hyun-Jin Ryu, Rich Hill and Russell Martin, the Dodgers' 2019 roster won 106 regular-season games, so this isn't time for a teardown.
Management is tasked with upgrading the ability to win games in October, and the expansion of rosters to 26 plays into the Dodgers' depth.
As for trades, MLB.com's Jon Paul Morosi has reported that the Dodgers will pursue an acquisition of Cleveland shortstop Francisco Lindor. If that happens, it will trigger a reaction that involves Corey Seager, at the least.
PITCHERS
Locks: Pedro Báez, Walker Buehler, Kenley Jansen, Joe Kelly, Clayton Kershaw, Adam Kolarek, Kenta Maeda, Ross Stripling, Julio Urías
Possibilities: Scott Alexander, JT Chargois, Caleb Ferguson, Dylan Floro, Yimi García, Victor Gonzalez, Tony Gonsolin, Rich Hill, Dustin May, Hyun-Jin Ryu, Casey Sadler, Dennis Santana, Josh Sborz
Walker Buehler and Clayton Kershaw anchor a rotation that probably loses Hyun-Jin Ryu but gains Dustin May and/or Tony Gonsolin, with Rich Hill an outside possibility. Of course, it's the bullpen that has everybody worried, especially if Kenley Jansen can't regain his All-Star form. Joe Kelly's first season left the Dodgers wondering what to expect, while the club's vague explanations about his performance left the rest of us wondering if he's healthy or hurt.
• Baseball's Top 20 free agents
CATCHERS
Locks: Will Smith
Possibilities: Austin Barnes, Keibert Ruiz
Judging from the postseason, management is committed to Smith whether he's ready or not. Nonetheless, there will probably be a veteran acquired to take over the Russell Martin mentor role and Barnes will need a strong Spring Training to put himself back into the picture.
INFIELDERS
Locks: Enrique Hernández, Max Muncy, Gavin Lux, Corey Seager, Chris Taylor, Justin Turner
Possibilities: Matt Beaty, Kristopher Negrón, Edwin Ríos
If the club is concerned with Justin Turner's defensive metrics at third base, the simple solution is for everybody to slide over -- Max Muncy to second, Gavin Lux to short, Corey Seager to third and Turner to first. Of course, the Dodgers rarely do things the simple way. Seager's resistance to a move complicates things, perhaps part of the backstory to Jon Paul Morosi's report for MLB.com that the club might trade for Cleveland shortstop Francisco Lindor.
OUTFIELDERS
Locks: Cody Bellinger, Joc Pederson, A.J. Pollock, Alex Verdugo
Possibilities: Kyle Garlick
The club heads into the offseason with Bellinger the likely center fielder, Pederson in right field (if he isn't traded) and Verdugo at least platooning in left field with A.J. Pollock. But with the Dodgers, there is no depth chart as they shuffle everybody all over the place from one day to the next. That includes Chris Taylor and Enrique Hernández taking turns in the outfield, with Beaty able to play the corners in the infield and outfield. There seems to be no expectation for a return by Andrew Toles, who missed the season due to dealing with a personal matter.
Ken Gurnick has covered the Dodgers for MLB.com since 2001.