Mets Food Drive: November 15, 2022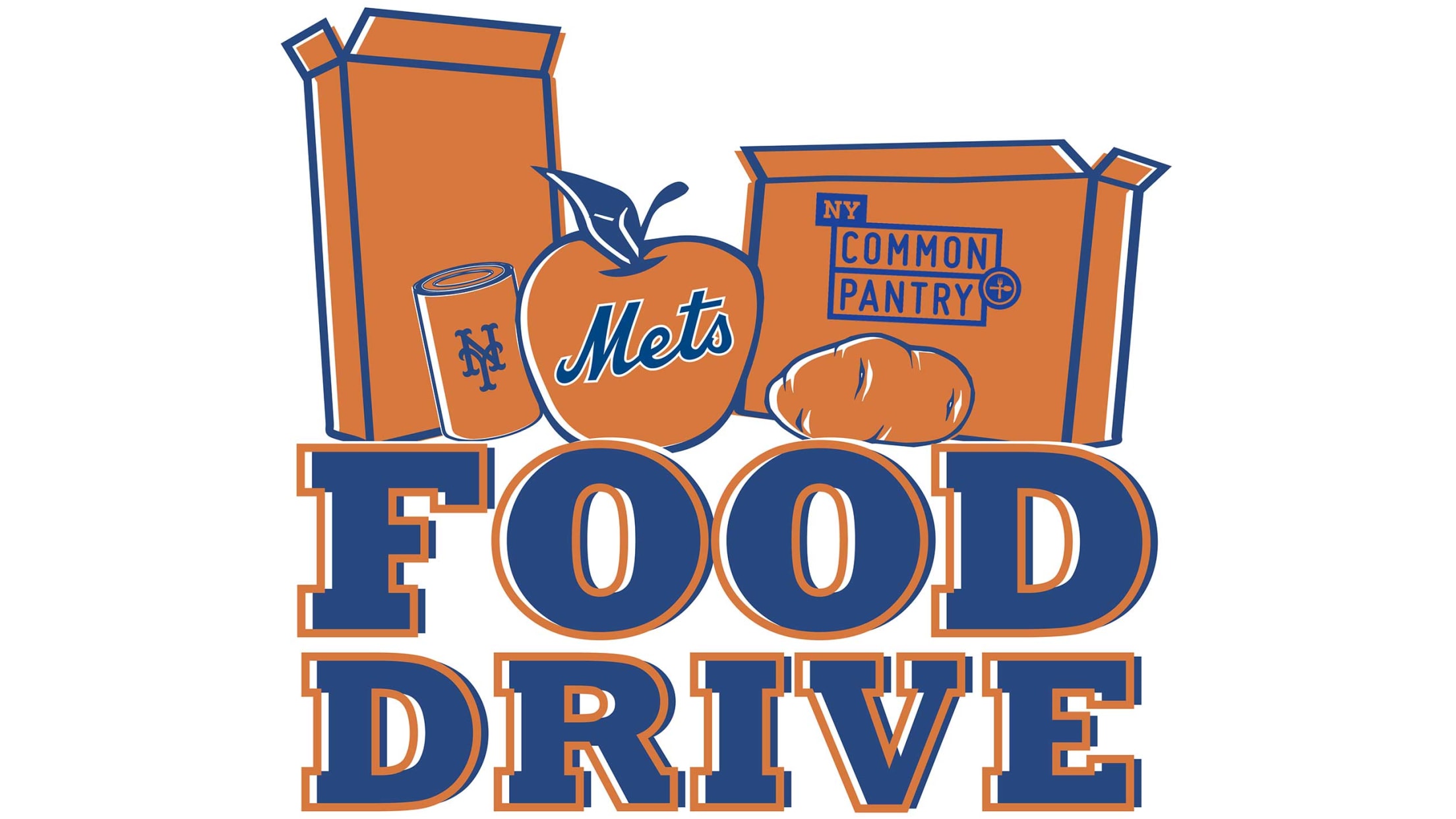 Time:
Collection Point:
The Mets are hosting their annual MetsGiving Food Drive benefitting New York Common Pantry on Tuesday, November 15 from 10:00 a.m. - 6:00 p.m. at the Mets Team Store at Citi Field. New York Common Pantry works toward the reduction of hunger and food insecurity through an array of programs that function to establish long-term independence for those they serve. Their whole-person approach includes services such as fresh food pantry packages, hot meals, supplemental food for seniors, connection to resources and live healthy programs.
Fans donating at least 10 non-perishable items will receive a voucher redeemable for two tickets to a select Mets home game in 2023 (excluding Opening Day and the Subway Series). Fans will be limited to one ticket voucher.
All types of canned and packaged goods are welcome, but no glass containers or perishable foods please. The most needed foods are:
Milk (powdered, evaporated, boxed)
All types of pasta (packaged)
Rice
Corn
Yams/sweet potatoes
Green beans
Canned pumpkin
Turkey gravy
Cranberry sauce
Corn muffin mix
Stuffing mix
Barley and quinoa
Canned vegetables
Canned or dry beans
Canned fruit
Mac and cheese (packaged)
Peanut butter
Oatmeal
Hot and cold cereal (packaged, family-sized)
Canned tuna, salmon or chicken
Powdered mashed potatoes
We hope to see you there!