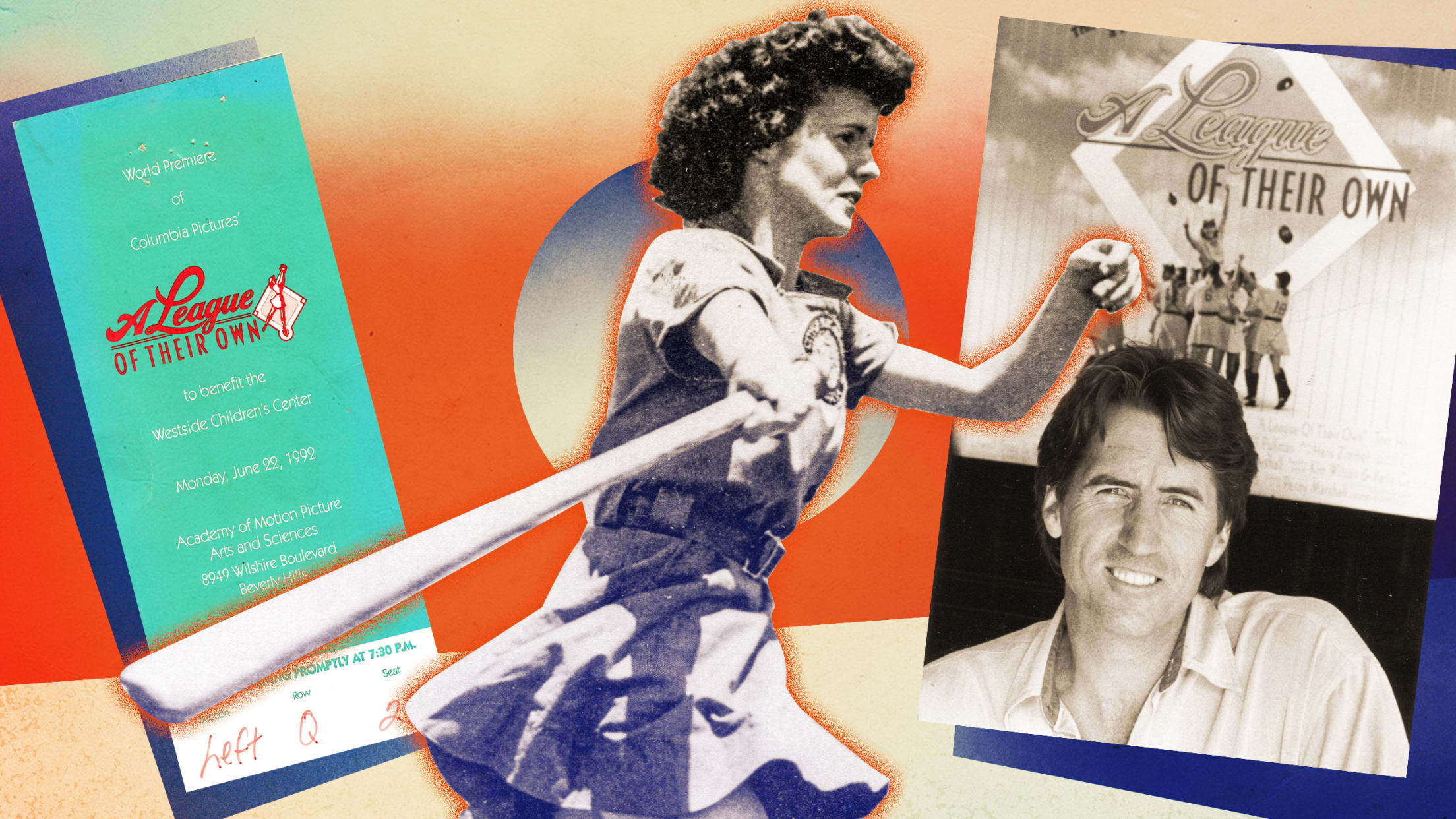 Scroll
The real women who inspired 'A League of Their Own'
Helen Candaele (née Callaghan) used to tell her children stories of her playing days -- hitting a couple of home runs with the league's biggest bat and garnering the nickname "The Feminine Ted Williams" by winning the 1945 batting title. She waxed poetic on her cherished friendship with teammate Dottie Collins.
Kelly Candaele, one of Helen's five boys, didn't think much of those tales nor the fact his mom could hold her own playing catch in the backyard of their Lompoc, Calif., home. It wasn't until the mid-1960s, when a young Kelly had an epiphany about the family matriarch. Mothers of the Little Leaguers were asked to play a powder puff game as entertainment for their husbands and their children, and Helen put on quite the display.
"My mother just clearly demonstrated athletic ability that was beyond most of the men who were laughing at the women 'throwing like girls,'" Kelly told MLB.com. "And that's when I realized that when she talked about playing professional baseball, she really meant at a high level. It was just a great feeling because most other kids or all other kids didn't really have that experience of a mother who played professional sports."
As it turns out, Helen and older sister Margaret of Vancouver, Canada, were recruited by a Branch Rickey scout while in Detroit for the 1943 World Series softball tournament. They would become the first sisters to compete in the All-American Girls Professional Baseball League (AAGPBL). Helen spent time as an outfielder with the Minneapolis Millerettes (1944), Fort Wayne Daisies ('45-46, '48) and the Kenosha Comets ('49), while Margaret played infield for the Millerettes ('44), Daisies ('45-48), South Bend Blue Sox ('49), Peoria Redwings ('50-51) and Battle Creek Belles ('51).
Sound familiar?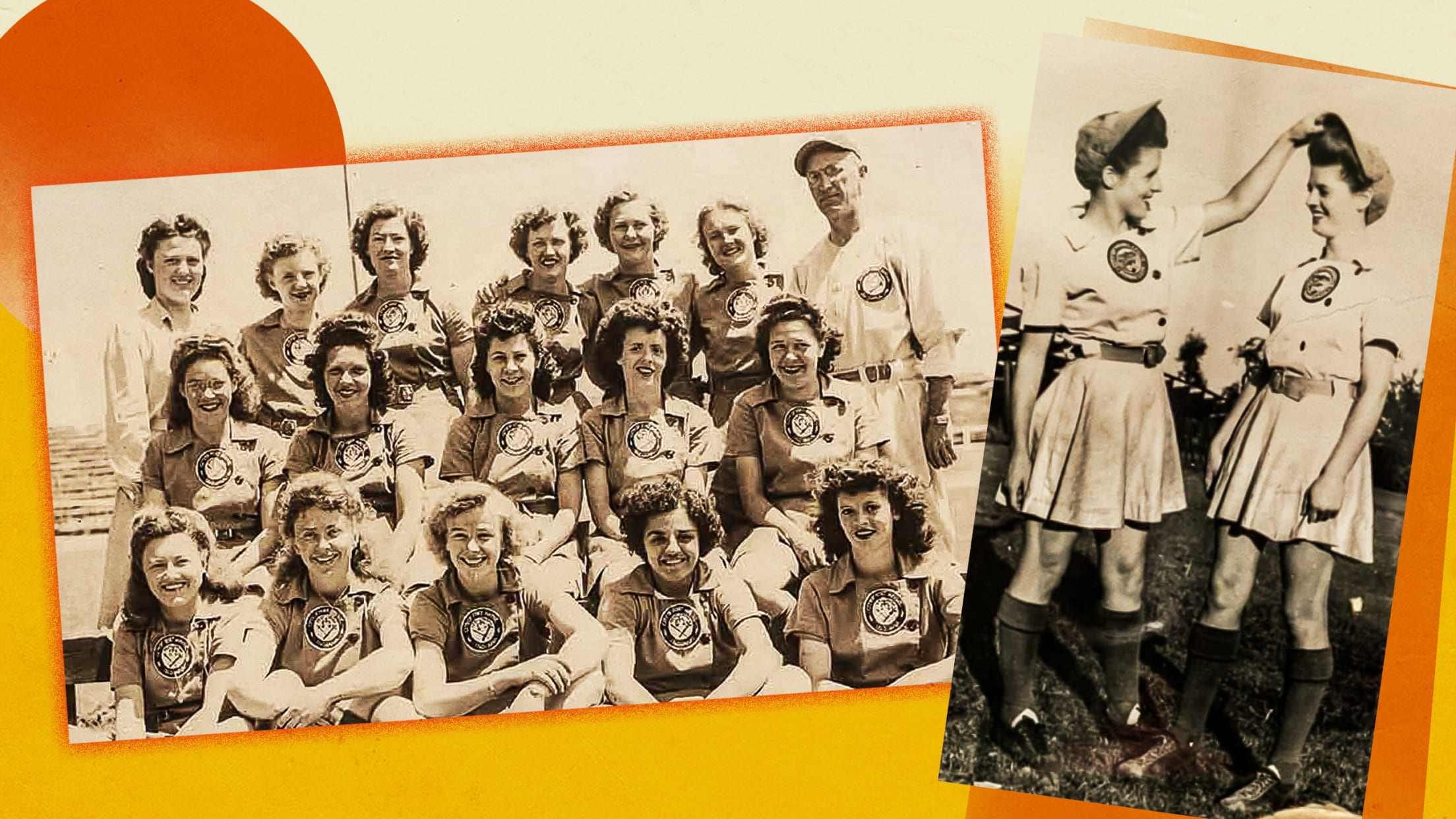 Decades later in 1987, Candaele and fellow producer Kim Wilson wanted to shine a light on this forgotten passage of sports history by making a documentary titled "A League Of Their Own." Some of the Los Angeles-based former ballplayers were able to provide 16mm film found in their basements and garages. Candaele and Wilson then began looking in other places like the National Archives for free footage. Cassettes and tapes were uncovered in vaults thanks to simple searches for "baseball" and "newsreel." Of the two hours' worth of video, around eight minutes made it into the 27-minute documentary.
Most of the archived footage aired before movies as part of newsreels, presenting these working-class women as oddities rather than pioneers. Instead of focusing on their knitting inside the home, they were out on the diamond playing ball. Candaele interpreted it as a cultural manuscript, painting a picture of how out of place these women were during a time that overlapped with World War II.
"I think it was just a mixture of pride and amazement," Candaele said. "Amazement that this league actually existed and stayed in existence for as long as it did (1943-54). Wanting to know more, I think, especially after going to college and understanding these periods of history and the evolution of our society, and the changes that have taken place, and the different movements that have had to exist to make those changes. Whether it's the Women's Movement or the Civil Rights Movement or the Labor Movement, all of those things that galvanize people and widen opportunities."
Candaele and Wilson showed a trailer to the PBS station in L.A., which helped with the completion of the documentary by paying for them to go to Fort Wayne, Ind., for an AAGPBL reunion and providing all post-production editing costs. The day the documentary aired across all PBS affiliates in the country, Candaele and the soft-spoken Helen went on "The Today Show" with Bryant Gumbel. Helen also appeared on "The Arsenio Hall Show" and in a People Magazine feature. Helen had become more famous than during her playing days. The documentary's subject matter captivated one baseball fan in particular: the late director Penny Marshall.
Soon after, Candaele received a call from Marshall's people and found himself at Marshall's birthday party with the likes of Robert De Niro, Bruce Willis and Demi Moore. Discussions began about how to turn the documentary into a feature film. Everyone spitballed script ideas in a meeting with screenwriters Lowell Ganz and Babaloo Mandel, veterans of the TV show "Laverne and Shirley" and the Oscar-nominated film "Splash."
One piece of advice stood out most: In Hollywood, no baseball movie is really about baseball.
So Candaele presented a story that at its core followed two sisters -- a pitcher and a catcher, to make the conflict more direct -- as a tribute to his mom and aunt. It centered around their enduring love for one another, but didn't shy away from them heading in different directions in life. And it leaned heavily into the drama. The four-page outline followed a cast of oddball characters, including a drunk manager, similar to the one Tom Hanks would go on to play.
Developing the story was an ongoing process that ended with a two-inches-thick contract about the rights to all elements of the documentary as well as story treatment and characters. Candaele credits those in charge for "smartly" making the film into a comedy rather than pursuing the "edgy" tone he was going for.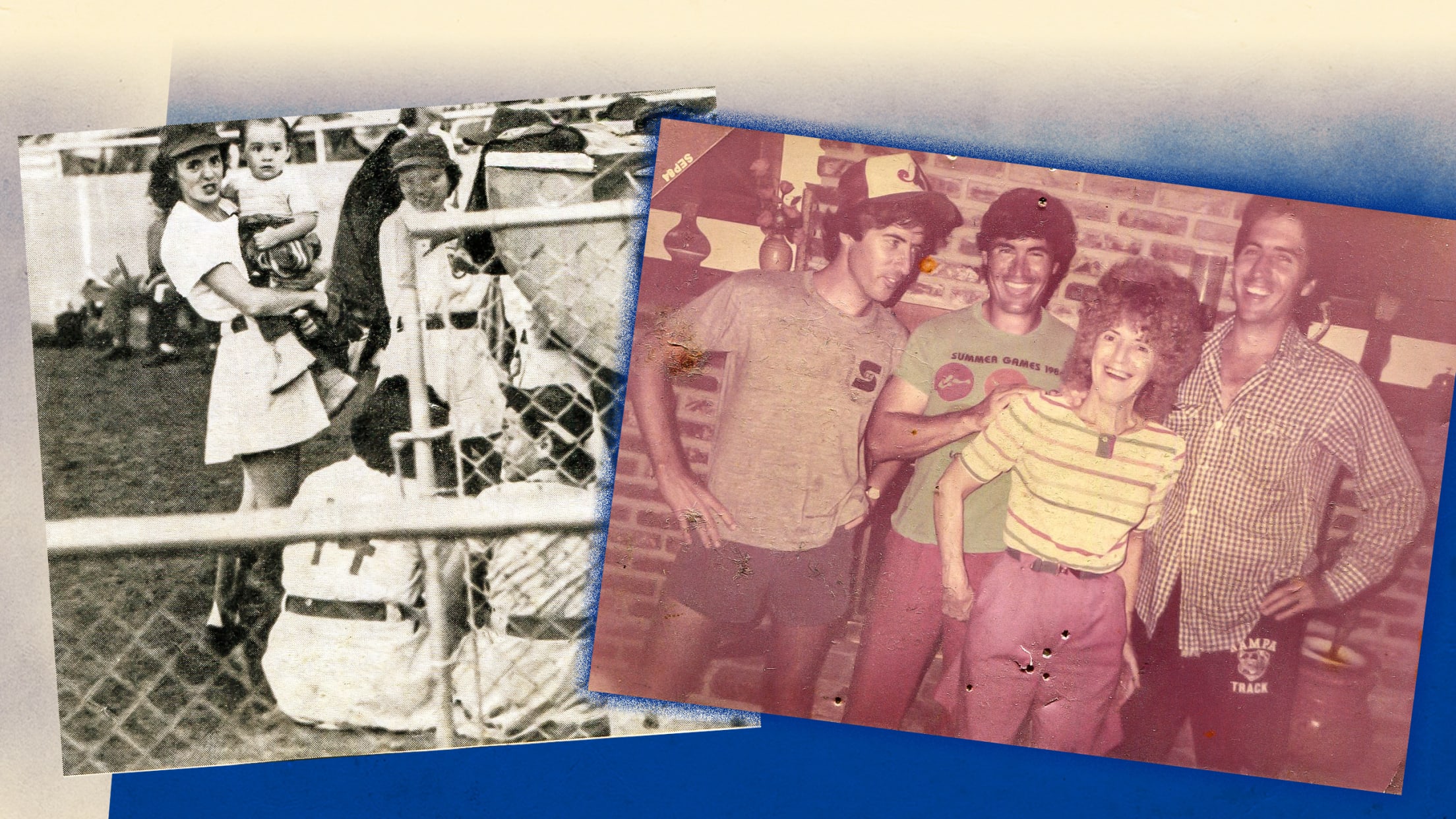 "I call it zen archery because myself and Kim Wilson, we just wanted to do this little thing and make the league well known, honor the women, you might say, and then it becomes this big Hollywood production," Candaele said. "It was like hitting the bullseye without even aiming at the target."
The film had its doubters because the plot centered around baseball in a period piece, which can be expensive. But Marshall had faith, even when "A League Of Their Own" switched from 20th Century Fox to Columbia Pictures. During the casting process, the late legendary USC baseball coach Rod Dedeaux helped recruit players and hold tryouts on campus. Candaele remembers all of the women in Hollywood flocking to the auditions. He stopped by the set in the beginning, but he didn't see the finished product until attending the L.A. premiere on June 22, 1992, at the Samuel Goldwyn Theater.
It was there that eventual Oscar-winning producer Wendy Finerman ("Forrest Gump") said, "You know what? I think you have a hit on your hands." "A League Of Their Own" would become the highest-grossing baseball movie of all time with $107.5 million made at the domestic box office. It is considered a cinematic classic.
The film's heart and soul resides in the characters, just like real-life AAGPBL alumni Faye Dancer and "Pepper" Paire. In Candaele's documentary, former ballplayers shared stories of training in Tuscaloosa and playing games in Cuba. Those unbelievable life experiences came at a time when women's options were still limited.
"These women were characters, personalities, bigger than Madonna and Geena Davis and Rosie O'Donnell, though Rosie O'Donnell is a pretty big personality," Candaele said. "They were gregarious, and loved the game, and were thoughtful and knew about baseball, loved talking about it. So that was the greatest thing about it, just finding all these women together, 100 women who played baseball, and just were great athletes. And loved to tell their story."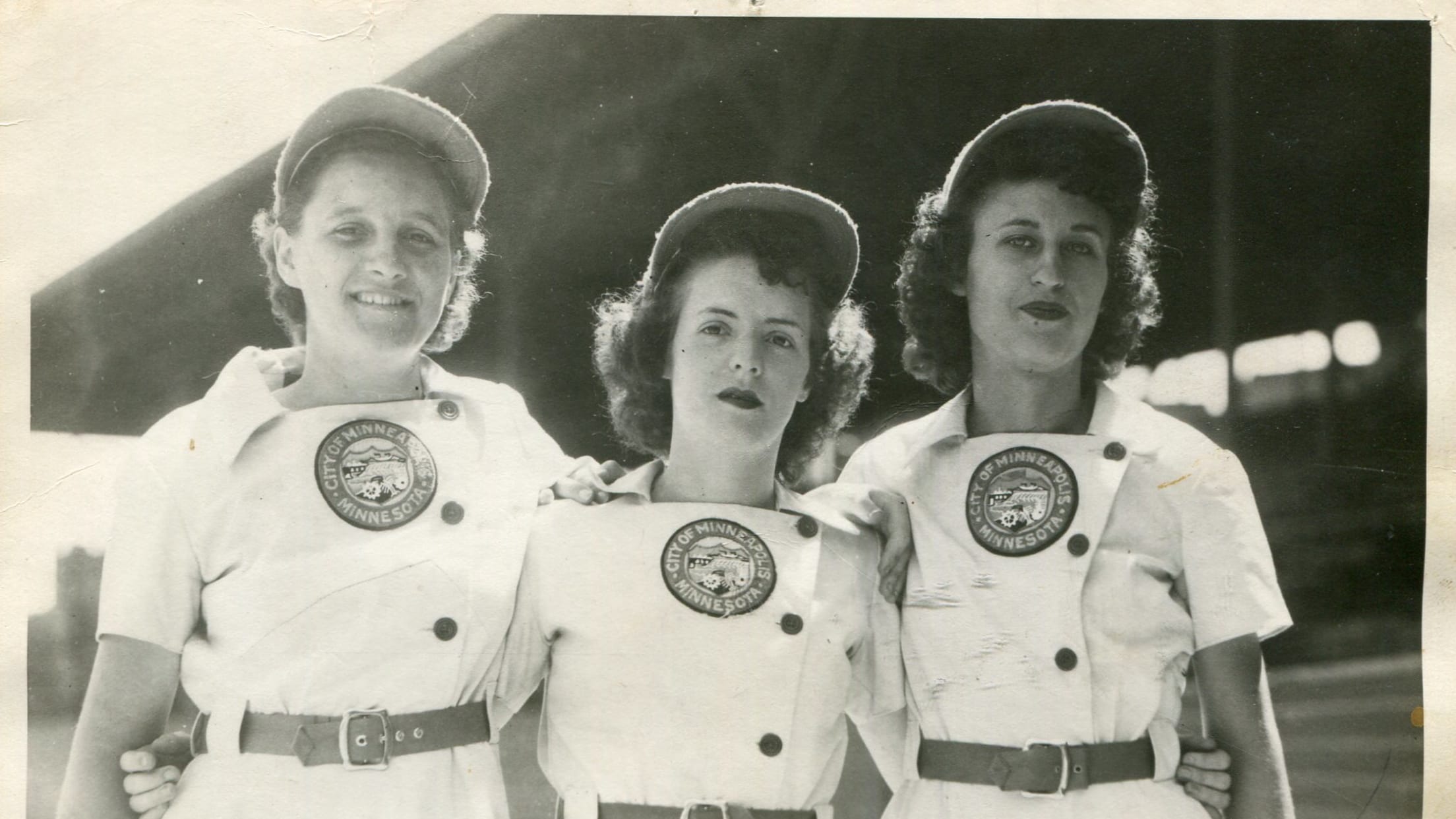 Candaele remembers Helen, who died of breast cancer at the age of 69 five months after the movie was released, being impressed by all the film got right -- from a pitcher throwing two balls at the same time to scenes featuring charm school and the AAGPBL song. All of those details had been included in the documentary. It also featured fake newsreels similar to the archived ones Candaele had tracked down years ago. Hollywood magic reconstructed the uniforms, gloves and buses so much so that Helen was transported back in time. It had endearingly captured the spirit of the league.
Helen even got a kick out of Hollywood's exaggerations, like Doris (played by O'Donnell) snatching a hot dog in her mouth while tracking down a foul ball in the stands. Or Dottie (Davis) doing a split while catching a ball behind the plate.
Art imitated life even more during the film's nostalgic denouement, which takes place at an AAGPBL reunion, much like the one Candaele attended for his documentary. The final scenes recreate the 1988 opening of the "Women in Baseball" exhibit at the National Baseball Hall of Fame and Museum as well as an alumni game at Doubleday Field. The poignant shots show the women reflecting upon their time in the league as great moments in their lives, while Madonna's "This Used To Be My Playground" airs during the credits.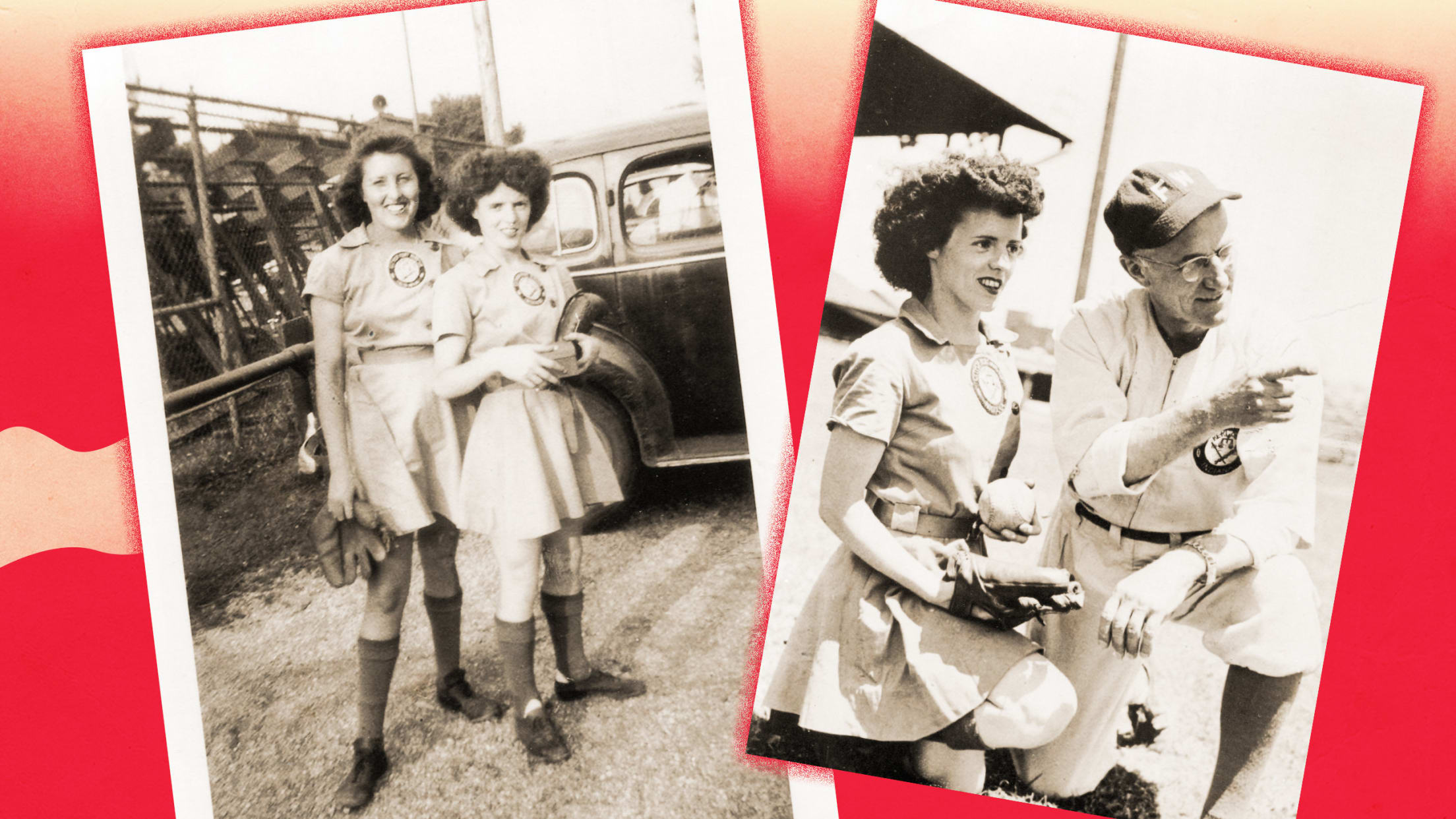 But 30 years later, the film's most-discussed topic revolves around what some consider its ambiguous climax: Did Dottie drop the ball on purpose during her home-plate collision with younger sister Kit (Lori Petty) to hand the Racine Belles the World Series over the Rockford Peaches?
According to an essay written by Candaele in a publication called "Nine: A Journal of Baseball History and Culture," an early draft of the script contained a scene in which Kit asked Dottie about the outcome of the play.
"This scene did not end up in the movie and for good reason," Candaele wrote. "To explicitly bring up the idea that Dottie not only cheated to allow Kit to win but also still holds the power to determine Kit's and her team's fate, was just too psychologically dark and complex a scenario to explore. Better that they hug and express love for each other and leave the audience to project their own family dramas towards the screen. These kinds of endings are always an emotional refuge."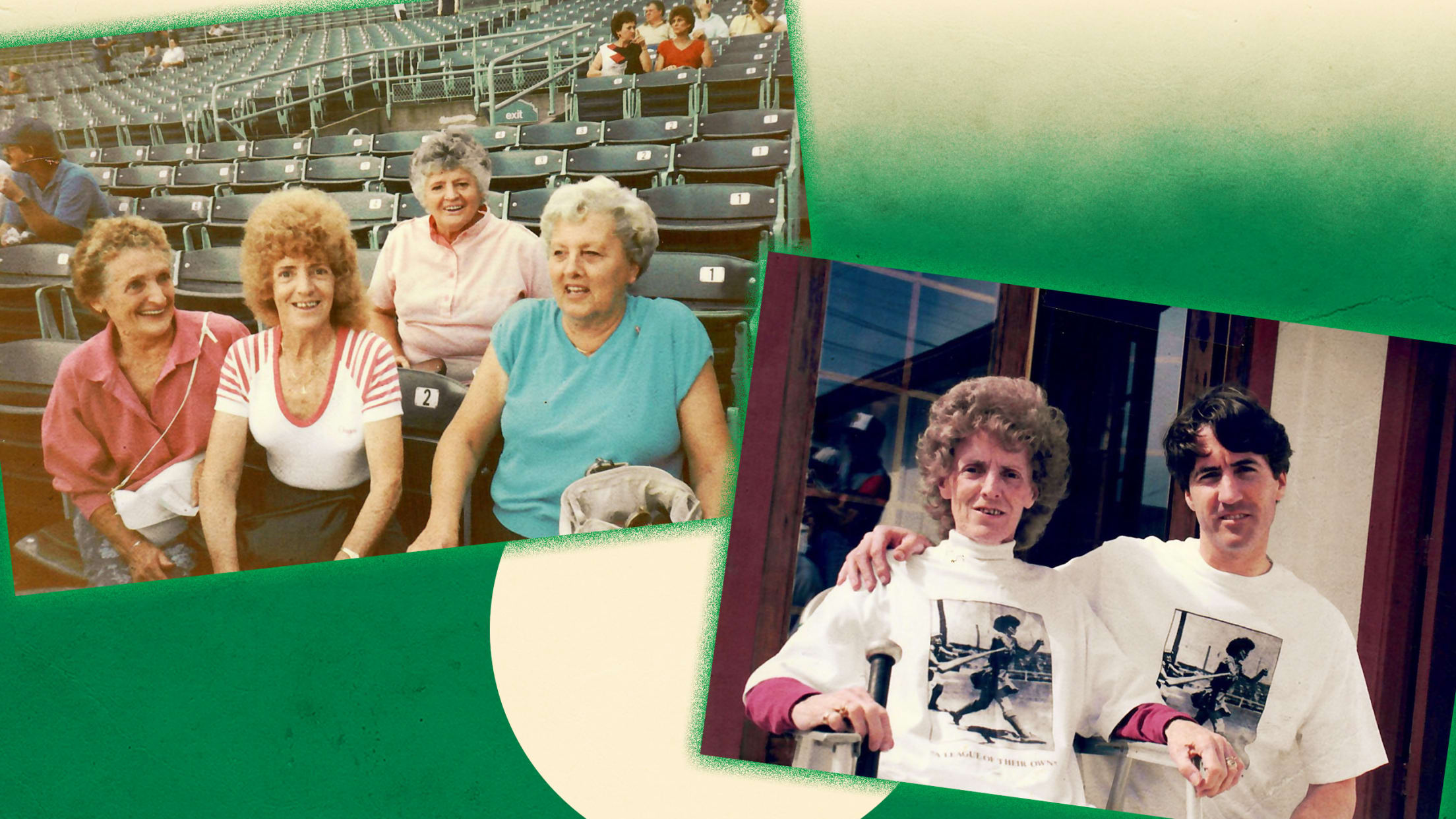 One thing is for certain: The legacy of "A League Of Their Own" and the AAGPBL carry on decades later. Helen's son and Kelly's younger brother, Casey, played parts of nine seasons in the Major Leagues and is the manager for Triple-A Buffalo in the Blue Jays organization. Kelly arranged for a special screening of the film for Casey's 1992 Astros, and future Hall of Famer Craig Biggio wore a T-shirt with Helen's photo underneath his game jersey because "it had hits in it." In 2012, "A League Of Their Own" was selected for preservation in the United States National Film Registry by the Library of Congress for being "culturally, historically or aesthetically significant." And Amazon Prime is slated to release an "A League Of Their Own" series this year.
"The fact that the movie is an evergreen -- it's on every week somewhere on cable or streaming -- that's been really great," Candaele said. "I haven't talked to anybody, or even any young female athletes, who haven't seen the movie or don't know about it. And that's a pretty amazing thing. When you think about it, these parents basically make a point to show their young daughters, especially who are playing sports -- could be soccer, could be softball or baseball -- this movie. So it really, really resonates with people still."
A version of this story originally ran in March 2022. It is republished today for the 30th anniversary of the release of the feature film "A League of Their Own," which hit theaters on July 1, 1992.
credits:
Christina De Nicola covers the Marlins for MLB.com. Follow her on Twitter @CDeNicola13. Design by Tom Forget. Photos courtesy Kelly Candaele.