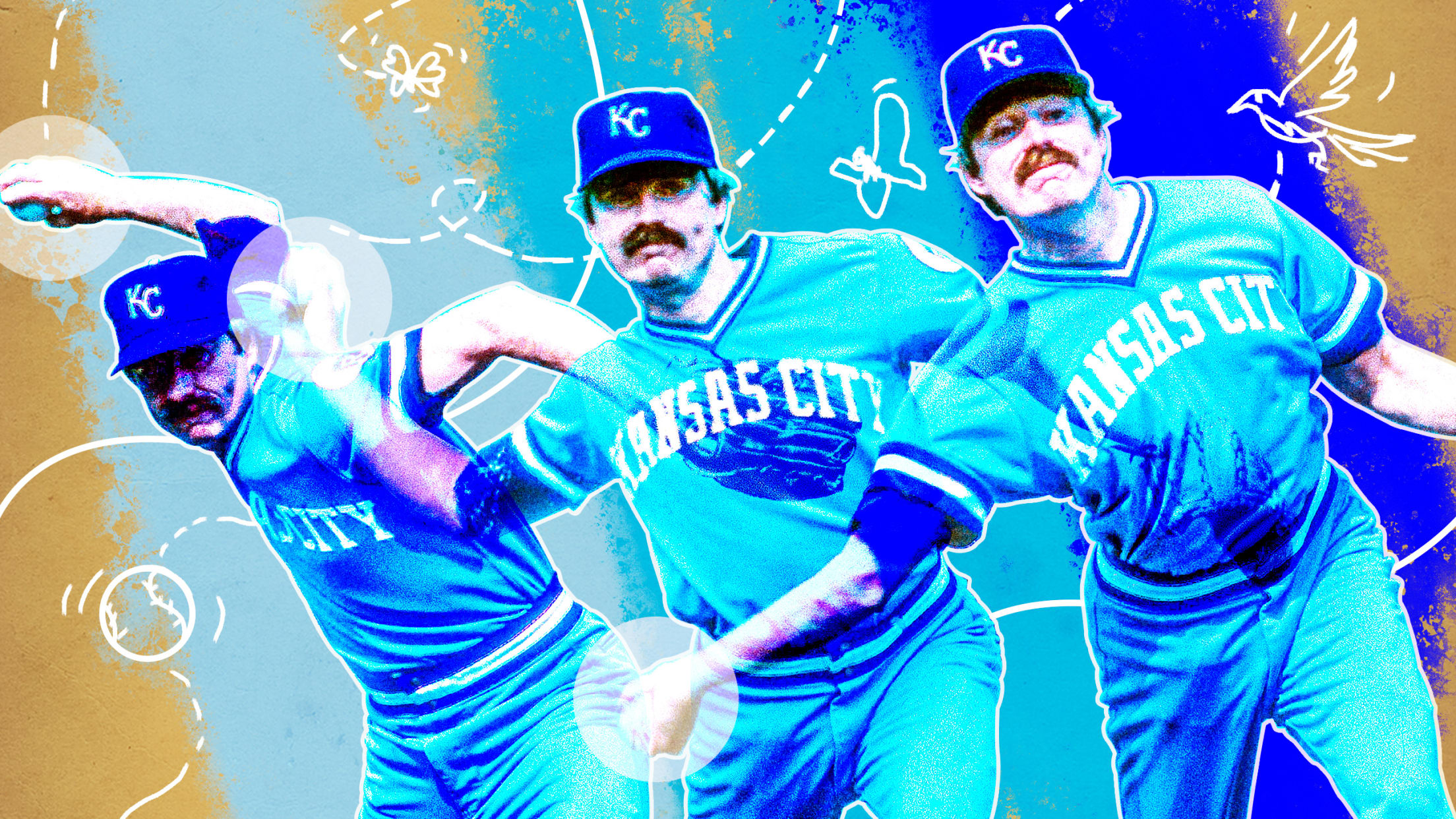 Scroll
Poetry In Submarine Motion
To fill our own space during these dark times, we tend to rummage through old stuff, both literally and figuratively. While going through a mountain of memories back when the pandemic started, I came upon a type-written sheet of paper inside a hand-written note that the relief pitcher Dan Quisenberry had sent my wife and me back in 1996, six years after he had retired and two years before he would succumb to brain cancer.
It was this poem: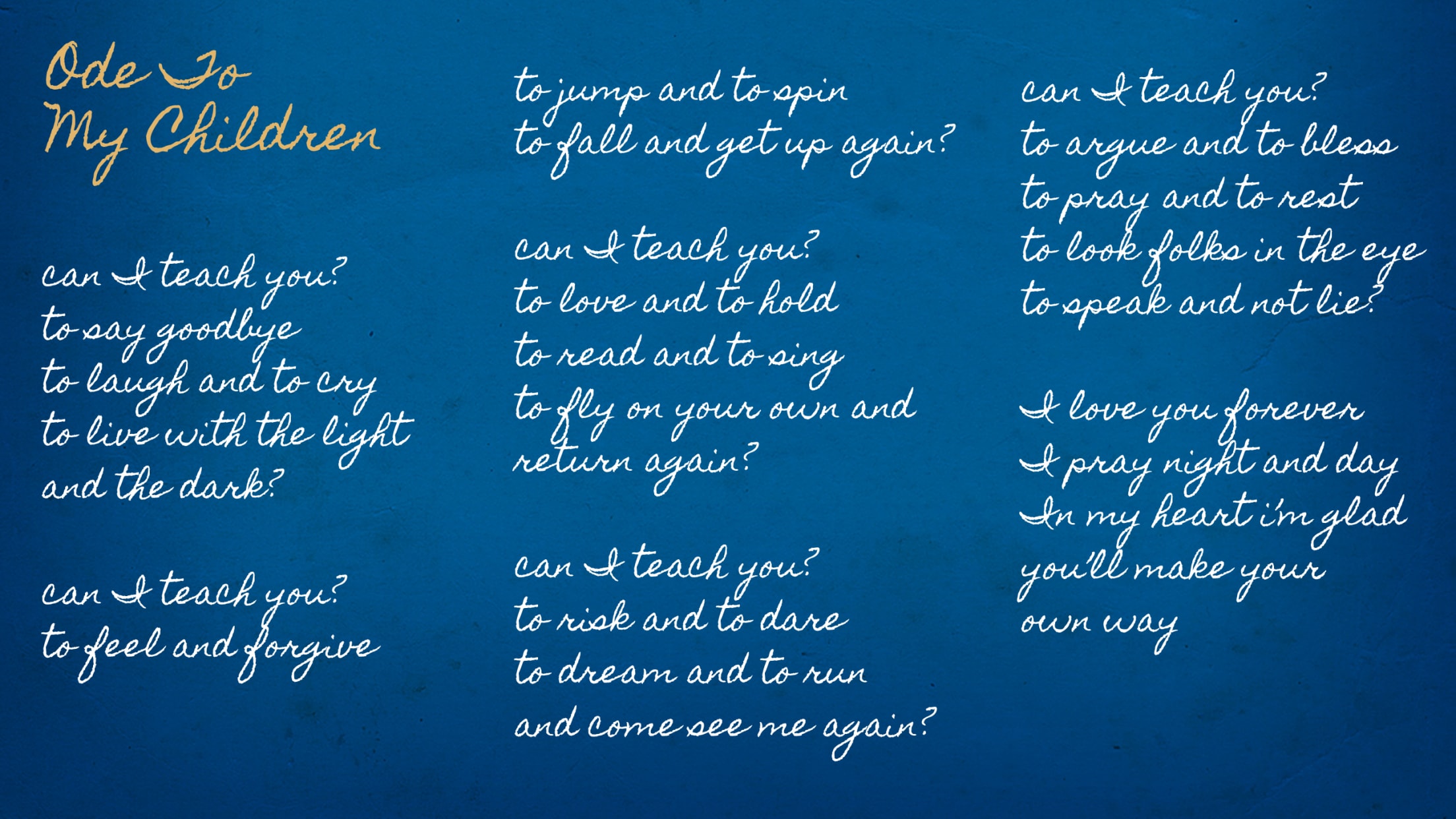 I have read those words time and time again in the last year. They provided me with a beacon of hope that I kept turning to as the fog of 2020 thickened and now hopefully dissipates. Dan always threw strikes.
That the poetry comes from one of the best relievers in baseball history is only a surprise if you never met the man. He was witty and warm, religious and irreverent, kind and competitive, a devoted family man and a consummate teammate. At a time when we all need to be mindful of our priorities, he is missed as much as ever. On Feb. 7, he would have turned 68.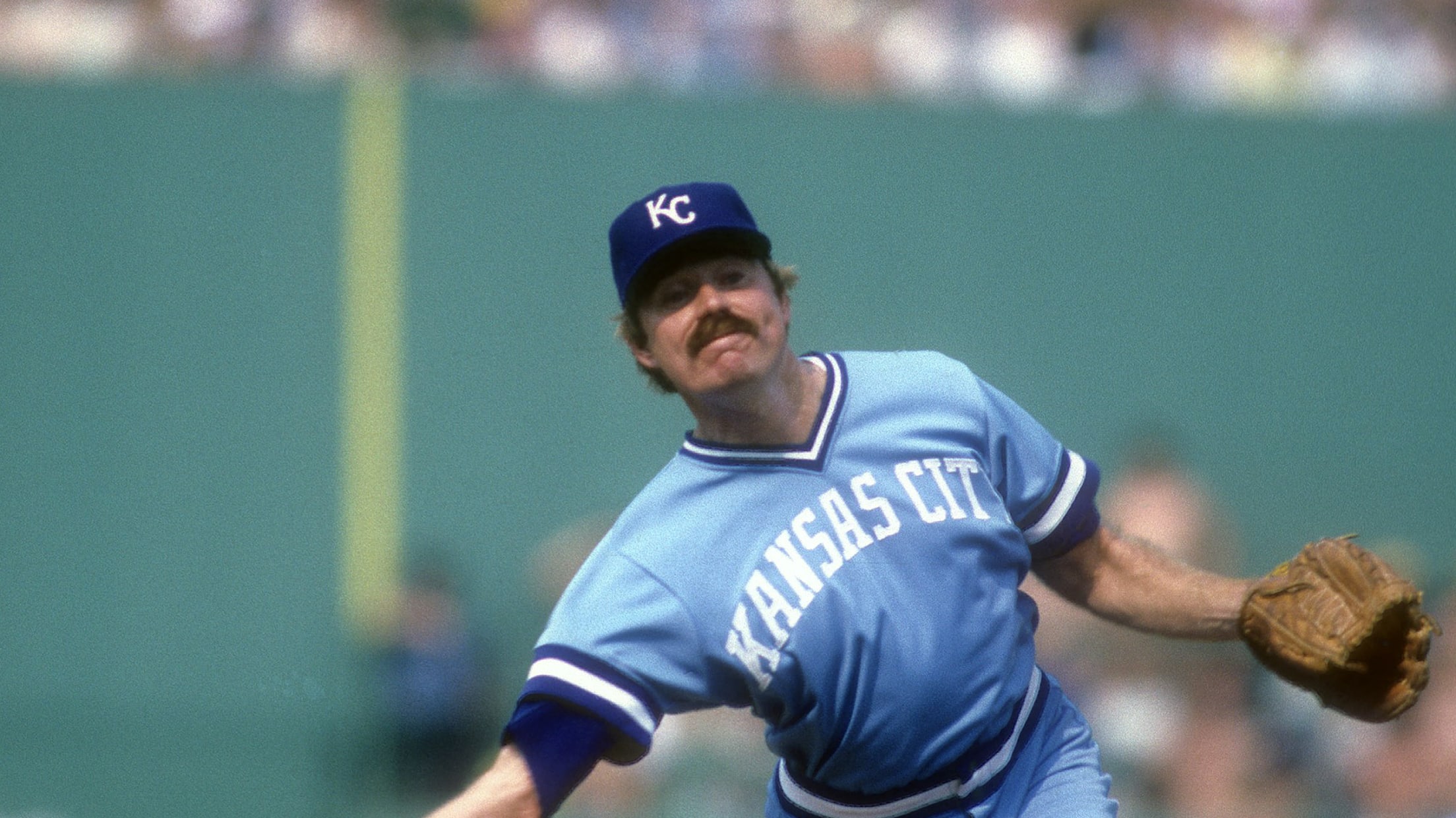 Like his pitches, he came out of nowhere to save 33 games for the 1980 Royals and help them get into the World Series. With a sinker that he seemingly threw from the cleats of third baseman George Brett, he averaged 39 saves a year in his first five full seasons. We became friends while I was covering the team for Sports Illustrated, and better friends when I did a profile of him for SI in '83.
"He was witty and warm, religious and irreverent, kind and competitive, a devoted family man and a consummate teammate."
Take a look at his 1983 stat line: a then-record 45 saves in 69 appearances and 139 innings with just 11 walks—a number better conveyed by two exclamation points considering that two of the walks were intentional.
Now go to YouTube for the 1985 World Series parade 35 years ago, when the Royals came back from a 3-1 deficit to beat the Cardinals in seven games, and watch Quiz tell a reporter, "I really can't believe it -- I keep thinking we need to play someone else tomorrow." This, after he appeared in 92 games that season and postseason.
(He starts at 1:24:16)
His underhanded sinker might have made it look easy, but it wasn't. As he once wrote, "When everything goes right, and I get the save, I'm the one who's saved." The next few years brought struggles for both the Royals and Quiz, so they parted ways on Independence Day 1988. He pitched for the Cardinals that year and next, then joined the Giants in 1990. After five painful games, he called it quits. When asked what he was going to do, he said, "I've got a big pile of laundry I've wanted to get to."
What he did do was devote more time to wife Janie and their children, Alysia and David, and more energy to his favorite charity, the Harvesters Food Bank. He also took up poetry, and discovered another talent that people didn't expect him to have.
"When everything goes right, and I get the save, I'm the one who's saved."
A book of his poems, On Days Like This, was published by Helicon Nine in 1998. They are almost evenly divided between baseball and life, and they are funny, self-deprecating, reflective and evocative. Here's what the great baseball writer Roger Angell had to say on the back flap of the book: "Some of his last lines are as terse as Frost's… while others hook and cling, and turn you back to the top of the page again, wanting more time with this good poet and sweet man."
Here are just a few of them, written by a man who was used to being called upon in critical situations: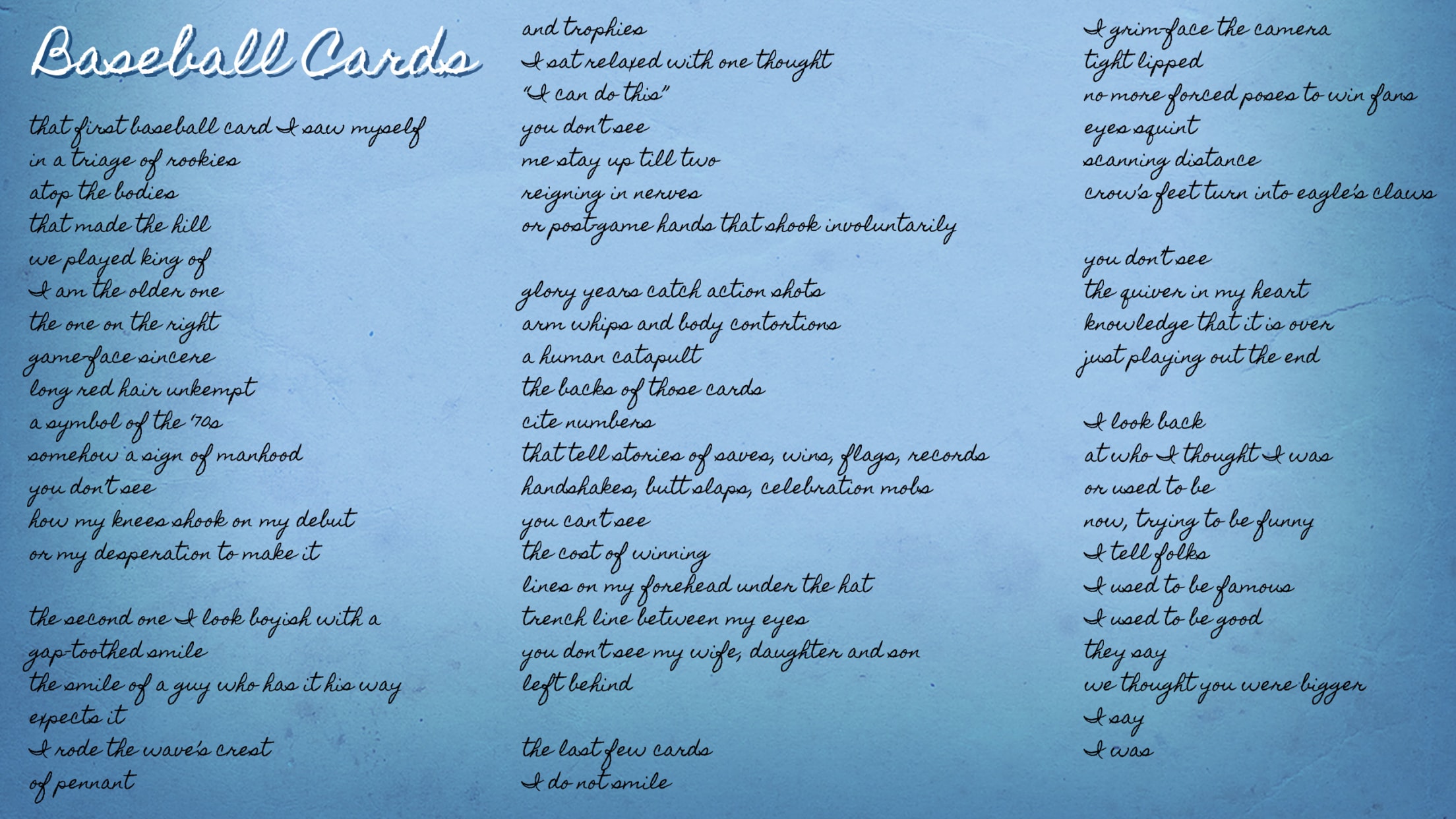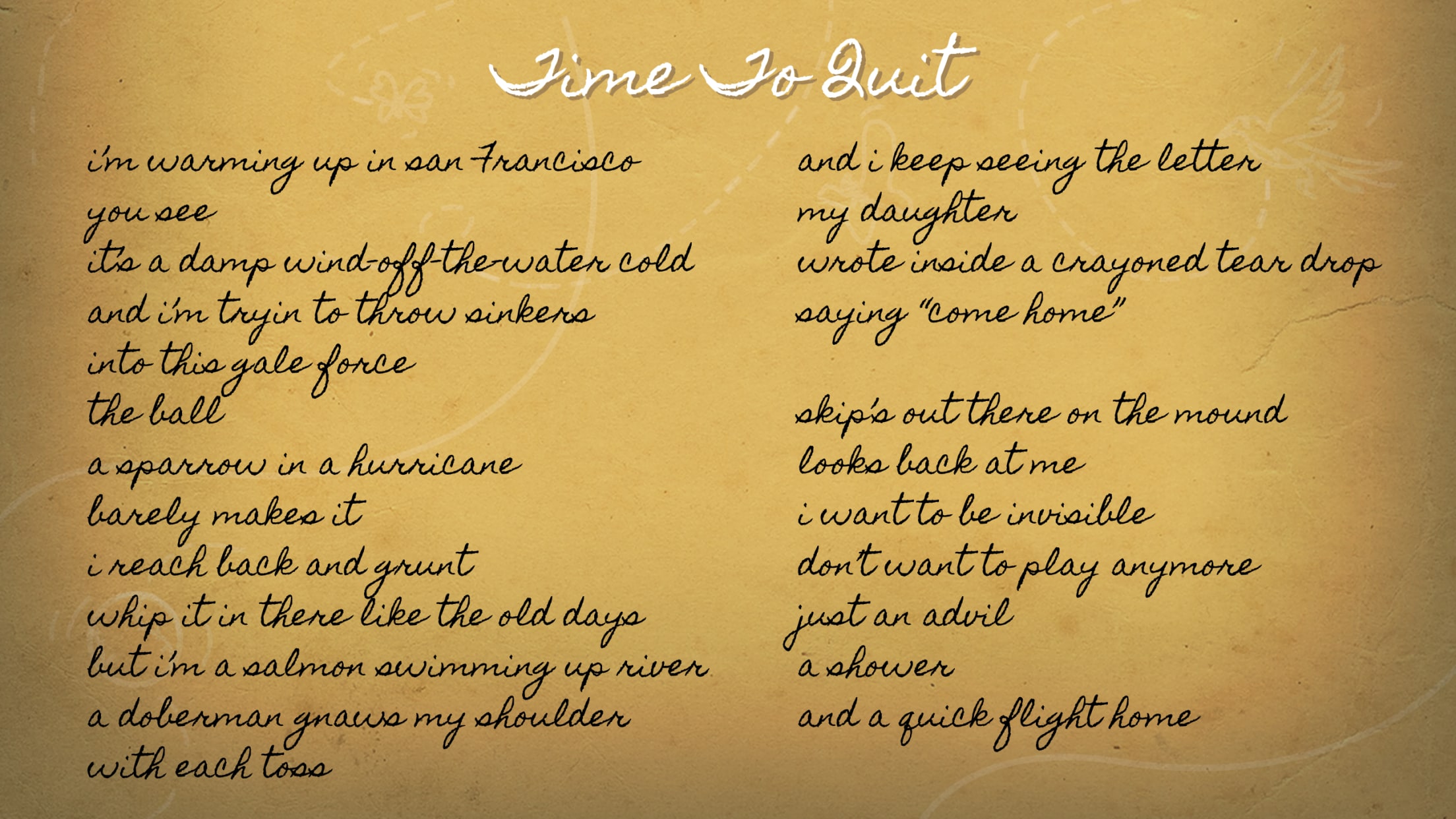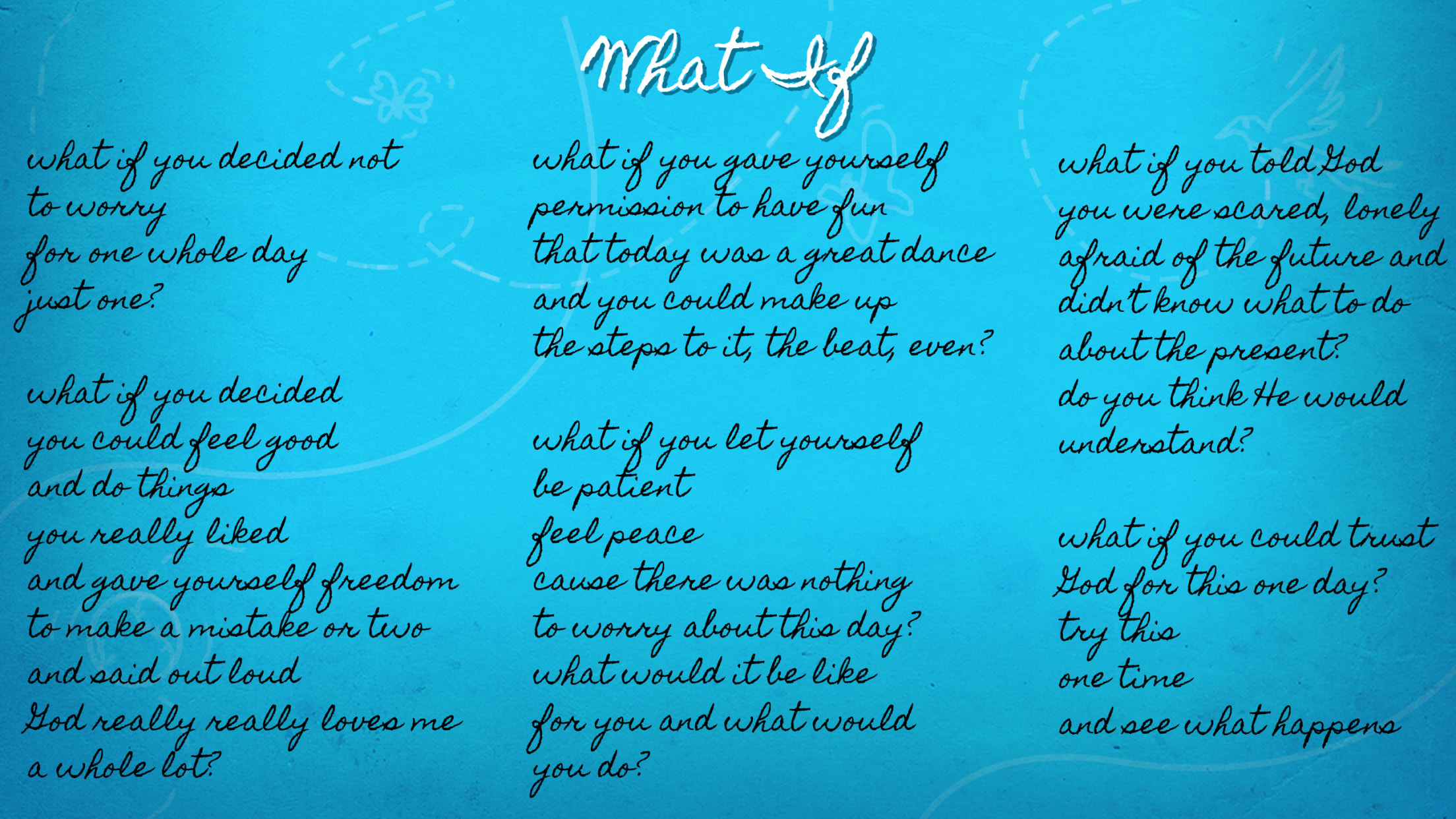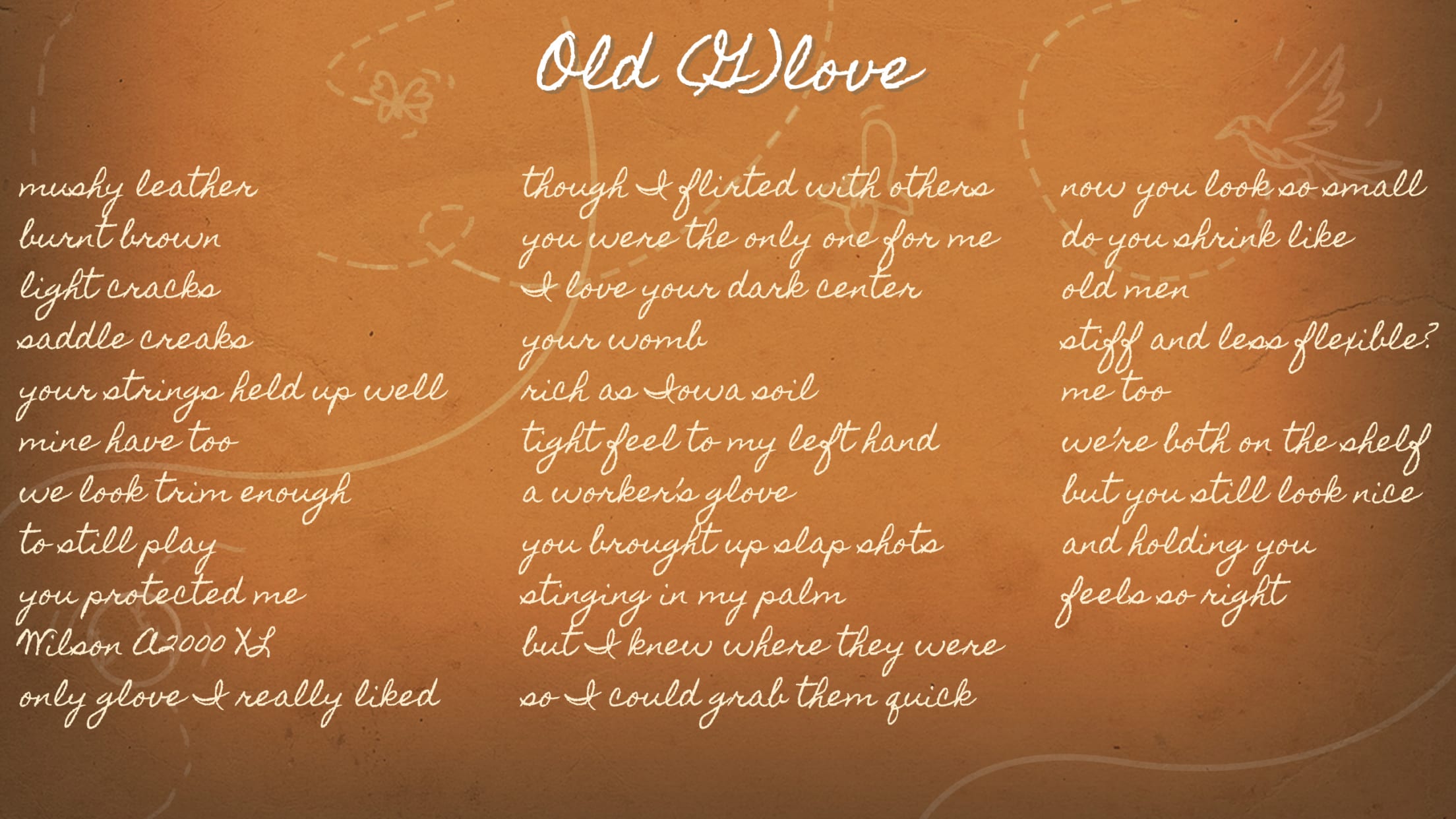 Early in the same year that the poems were published, doctors discovered that Dan had a malignant brain tumor. He underwent surgery, and on May 30, he and Janie returned to Kauffman Stadium for his induction into the team's Hall of Fame. His vision had diminished, but he could sense the love of the 30,000 fans in attendance. And in the press conference after the ceremony, his mind was as sharp as ever. A reporter asked him, "Is there a lesson in all this?" Quiz asked him to define "this," then begged off because he didn't want to answer with a cliché. When another writer asked him about his accomplishments, he said, "I don't think about those things because I needed so much help. I needed a great wife. I needed Willie Wilson in center. I needed a great second baseman like Frank White."
Then he turned to the writer whose question he hadn't answered. "We need each other. That's the lesson."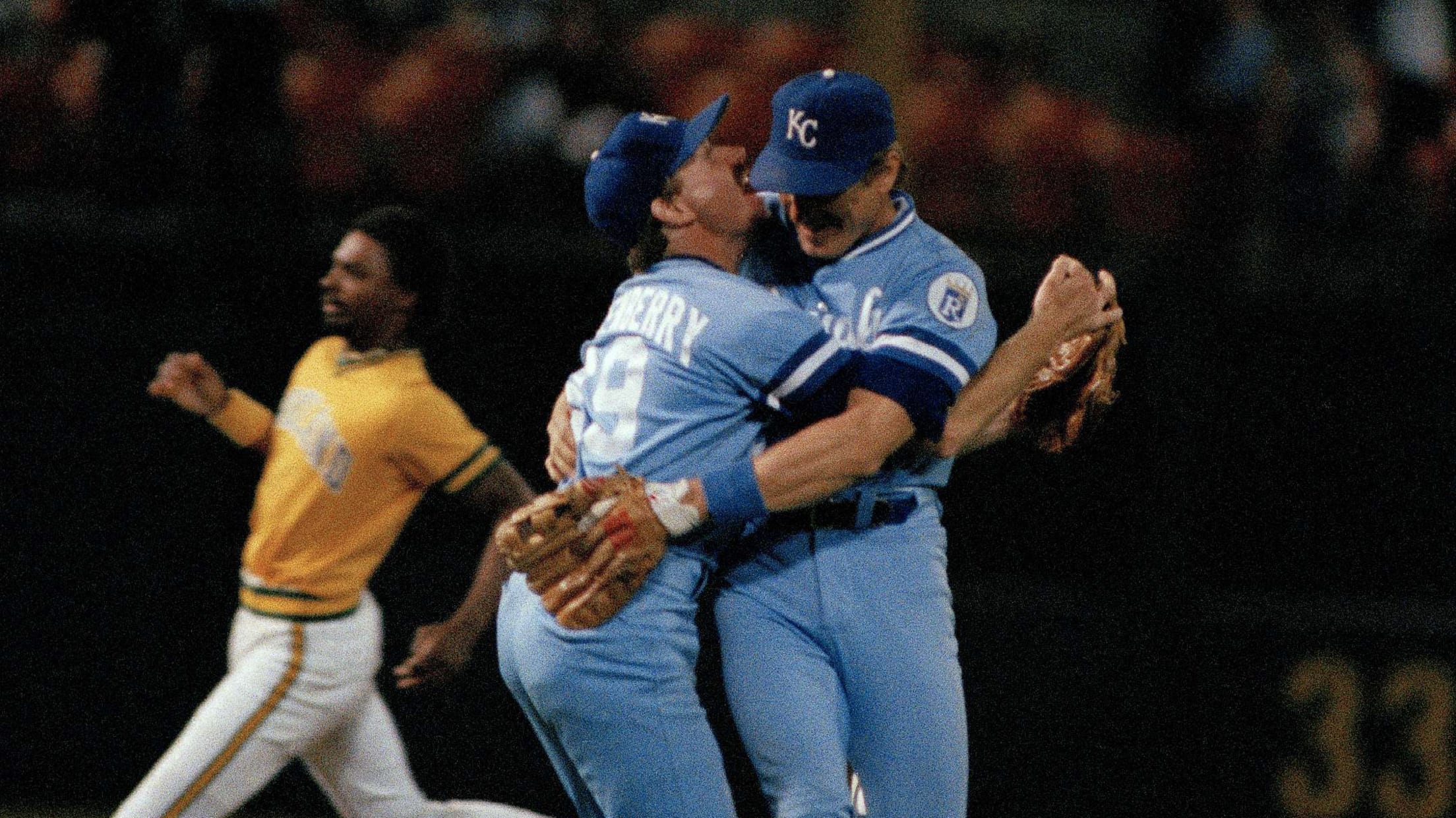 A few months later, George Brett went over to Dan's house for lunch. "He knew he was not going to win this battle," Brett recalls. "I asked him, 'Why you?' And he responded, 'Why not me? I can handle this.' That speaks volumes about the type of person he was."
Dan passed away on Sept. 30, 1998 -- the bottom of the ninth month. On days like these, his is a life well worth remembering. As for his children, David is a cybersecurity expert with four kids, and Alysia is an artist, wife and mother who teaches art at a senior center in Kansas City. Her 12-year-old daughter is a budding artist who is a huge Royals fan.
When asked about the poem, Ode To My Children, which is not in the book, Alysia says, "I have it framed on a wall in my studio. Only one line is different. Mine says, 'You've made your own way.'"
Janie, who still lives in Kansas City, is remarried to Larry Stone, a fellow elder at their church. She devotes much of her time to the grandchildren, and when the pandemic is over, she hopes to be a volunteer for Serve The World Charities, a resource for the underserved communities in Kansas City. But Dan is never far from her thoughts.
"I'll never forget the time Alysia and I took her little girl to meet her grandpa at the Hall of Fame in Kauffman Stadium," she says. "After that, every time she would go to see the Royals play, she wanted to visit her Grandpa Dan."
We'll let Dan finish, as he so often did.
A Career
It seems like yesterday
it seems like never
it lasted so long
it went so fast
-
I practiced my whole life
from day dream days
in social studies
to sandlot games
little league games
backyard games
hardball
tennis ball
whiffle ball
rock ball
-
early in big league years
it seemed I just had to keep the ball
in play
guys with numbers like
5 and 6 and 20
ran like retrievers
fetched the ball
brought it back
it felt like a riptide
I couldn't help going with its pull
we were good
we knew it
-
much gets blurred
wins, losses, races
mostly I had my head down
down in the trenches
I missed stuff
sometimes the shrapnel
but sometimes I looked up
-
I was lookin up when I took the ball
for the first time my rookie year
from Whitey Herzog
my knees shook
like I was getting married
Lamar Johnson drilled a two hopper
that Frank White snared with a bound to his right
that I never saw in minor leagues
-
I was lookin up when George Brett hit a Ruthian blast
off a guy who threw as hard as God
Willie Randolph took a called third
why didn't he swing
it was right there
and we were series bound
-
I was lookin up when Janie and I had a girl and a boy
a fifty-day strike, Marvin Miller said
"let's show em our muscle"
I learned to hang wallpaper
change diapers
grow tomatoes
lose golf balls
-
I was lookin up when it was too quiet
DEA, FBI men hovered
with our team
we looked at each other, suspicious
in the locker room
a long, hot, sweaty, losing summer
-
I was lookin up when it was a cool night in October
Daryl Motley caught
a lazy fly off Andy Van Slyke's bat
Kansas City delirious as champs
we poured champagne on sweat-soaked heads
it burned our eyes
we didn't care
we screamed we sang we laughed
drunk with victory
-
I was lookin up when Dick Howser told us
he couldn't manage anymore
go on without him
more to life than baseball
he died that summer
we froze and played like statues
-
I was lookin up when the mirror showed
a red hat on my head
a different logo
it looked foreign
like in a prism
felt it too
like a defector in a new land
except Whitey was again manager
-
I was lookin up when I sat at a table with reporters
telling them I quit
telling myself don't cry don't cry don't cry
I didn't want to break
the unwritten code of big leaguers
-
It lasted so long
it went so fast
it seems like yesterday
it seems like never
credits:
Steve Wulf has written about baseball for Sports Illustrated, Time and ESPN.