Explore South Bend's Four Winds Field
Welcome to Four Winds Field at Stanley Coveleski Regional Stadium in South Bend, Ind. Tour the University of Notre Dame campus or the Studebaker National Museum, then suit up for whitewater adventure on the East Race Waterway before taking in the ballgame at "the grandfather of the modern ballpark."
South Bend Cubs (affiliate of the Chicago Cubs since 2015)
Established: 1988
Ballpark: Four Winds Field (opened 1988)
League: Midwest League, West Division
Notable Alumni: Archie Bradley, Mike Cameron, Carlos Gonzalez, Ian Happ, Eloy Jiménez, AJ Pollock, Justin Upton, Brandon Webb
Championships: 1989, 1993, 2005, 2019, 2022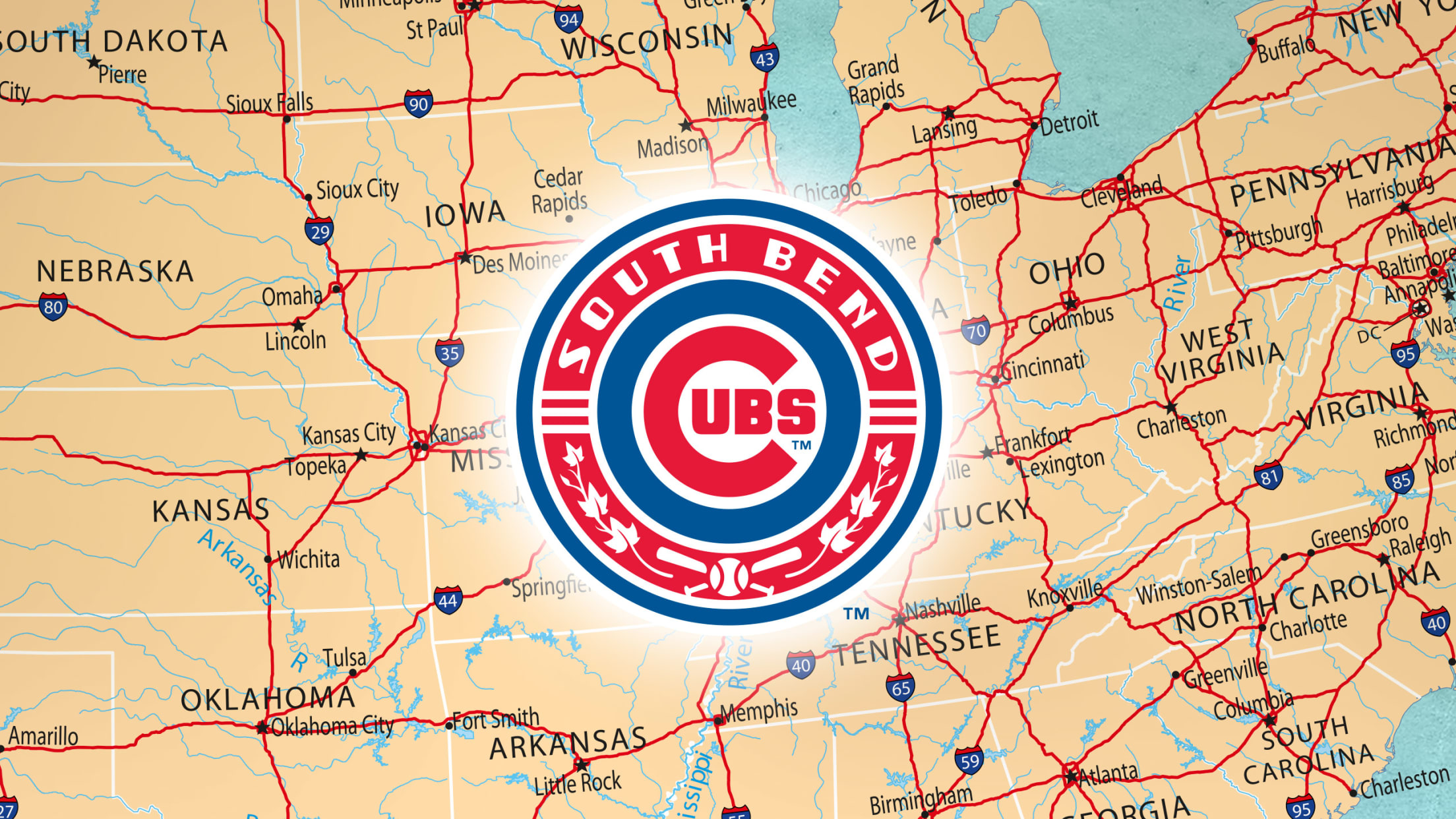 South Bend's baseball history reaches back to the 19th century, played by immigrants, students (the sport was played at Notre Dame before football!) and factory workers. A few Class B and C teams called South Bend home at various times between 1903 and '32. The South Bend Blue Sox were a charter member of the All-American Girls Professional Baseball League and competed for all 12 seasons (1943-54) of the league's existence, and The History Museum in South Bend houses more AAGPBL memorabilia than any other institution.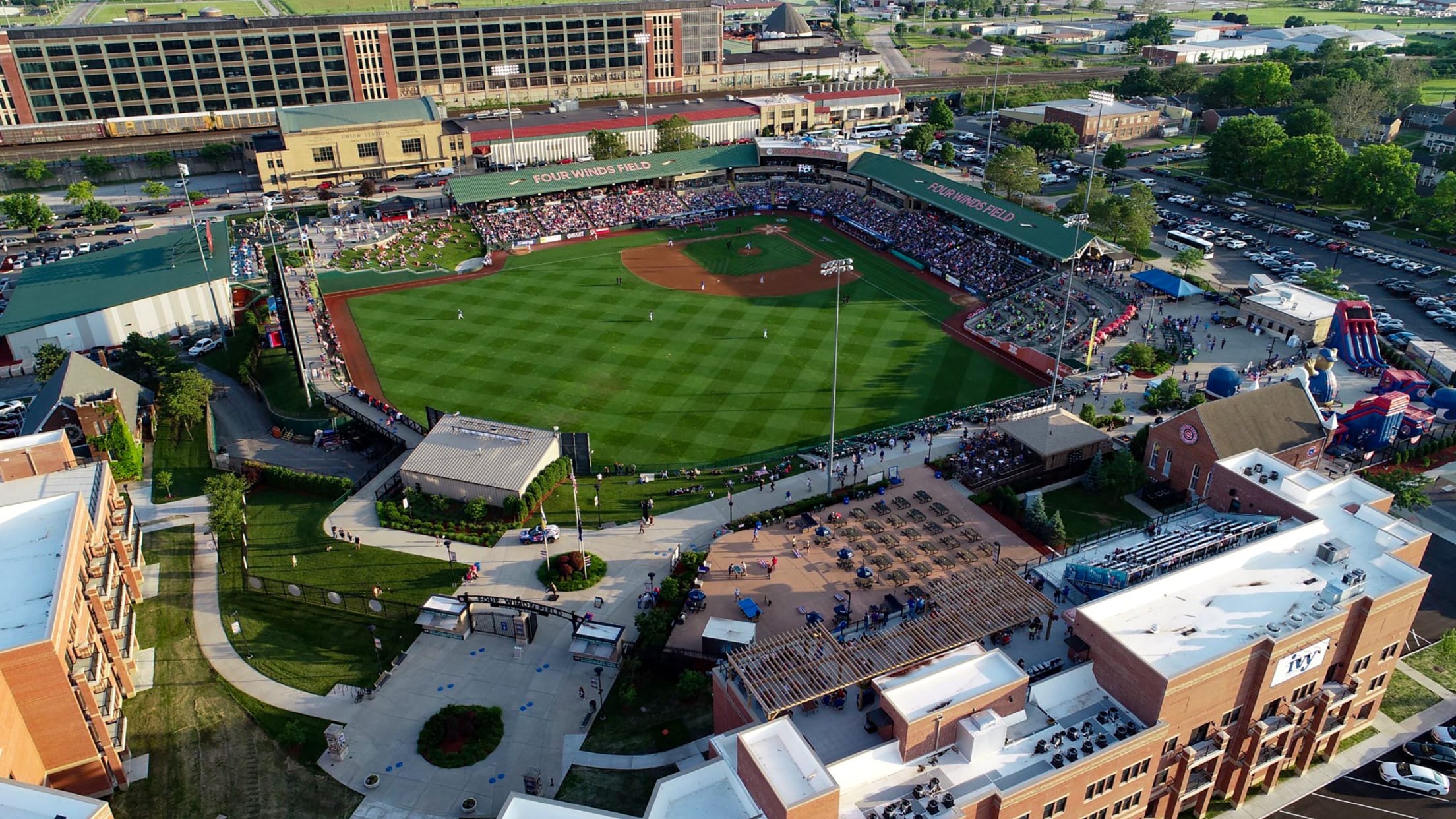 Four Winds Field
Google Maps
South Bend Cubs roster
South Bend Cubs schedule
501 W. South St.
South Bend, IN 46601
574-235-9988
Capacity: 5,000
Dimensions: left field, 336; center field, 405; right field, 336
Park factors (2021-22)
100 = league average
Runs: 105 | Homers: 104 | Hits: 101
Midwest League environment: 4.78 runs per team per game (eighth-highest among 11 full-season leagues)
Affiliated baseball came to the city on the south bend of the St. Joseph River in 1988, when the South Bend White Sox joined the Class A Midwest League as an expansion franchise. They played in a ballpark designed by the architecture firm that would create Oriole Park at Camden Yards. Originally named for Hall of Famer Stan Coveleski, who settled in South Bend after his career ended (and is buried in town), the stadium was the first Minor League venue to include suites and helped spark the return of ballparks to downtown locations.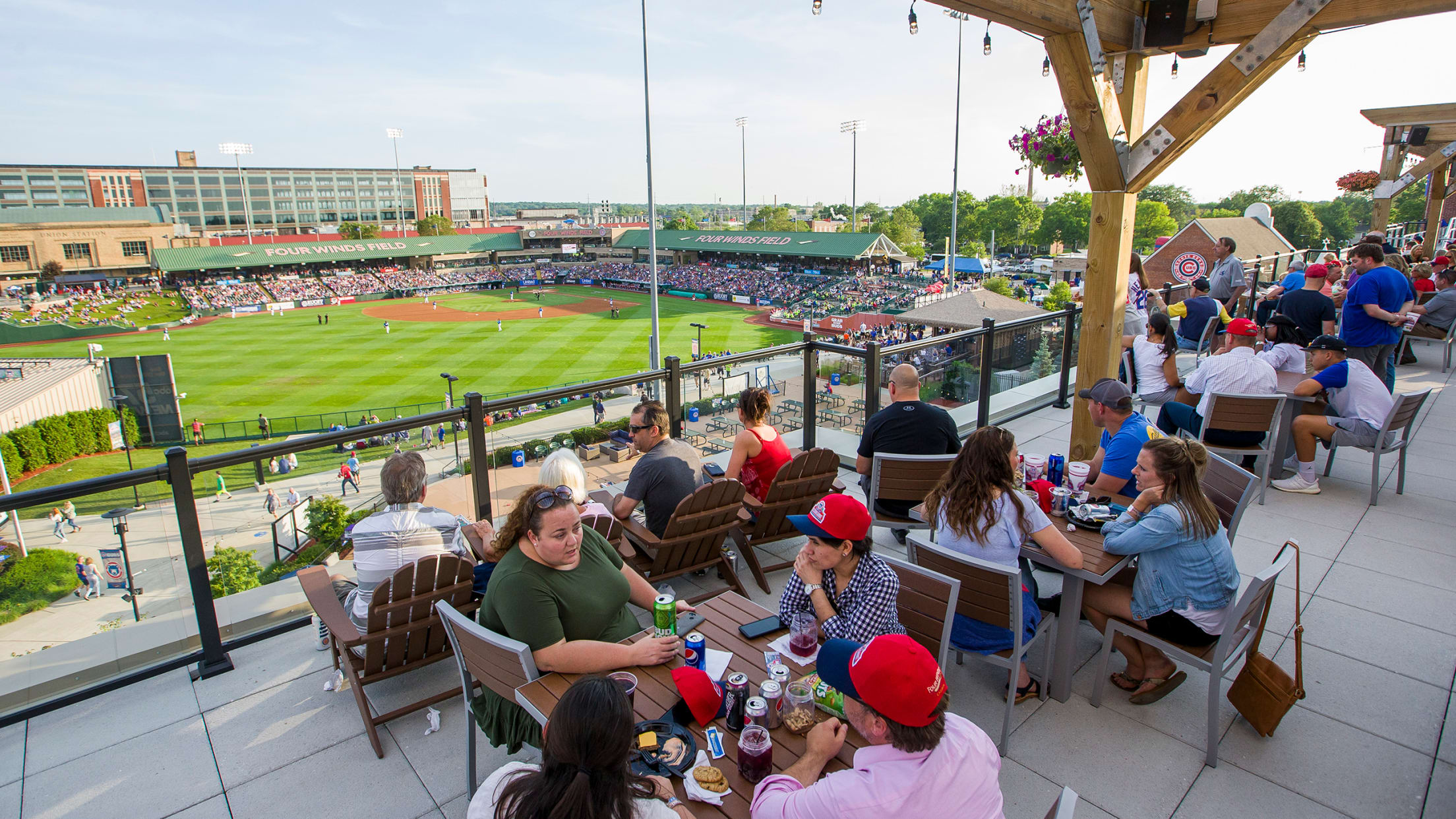 Features
In addition to suites, the ballpark also boasts a wide concourse that would be emulated in subsequent parks built in the 1990s and later, as well as grass berm seating in the outfield. Redevelopment in the late 2010s included the construction of an apartment complex beyond center field, The Ivy at Berlin Place, that features rooftop seating reminiscent of those atop apartment buildings in Wrigleyville. Kids can romp on the playground in the right-field corner and cool off in the adjacent splash pad. A fan zone and the Cubs Den team store – housed in a former synagogue built in 1901 – can be found out in left field.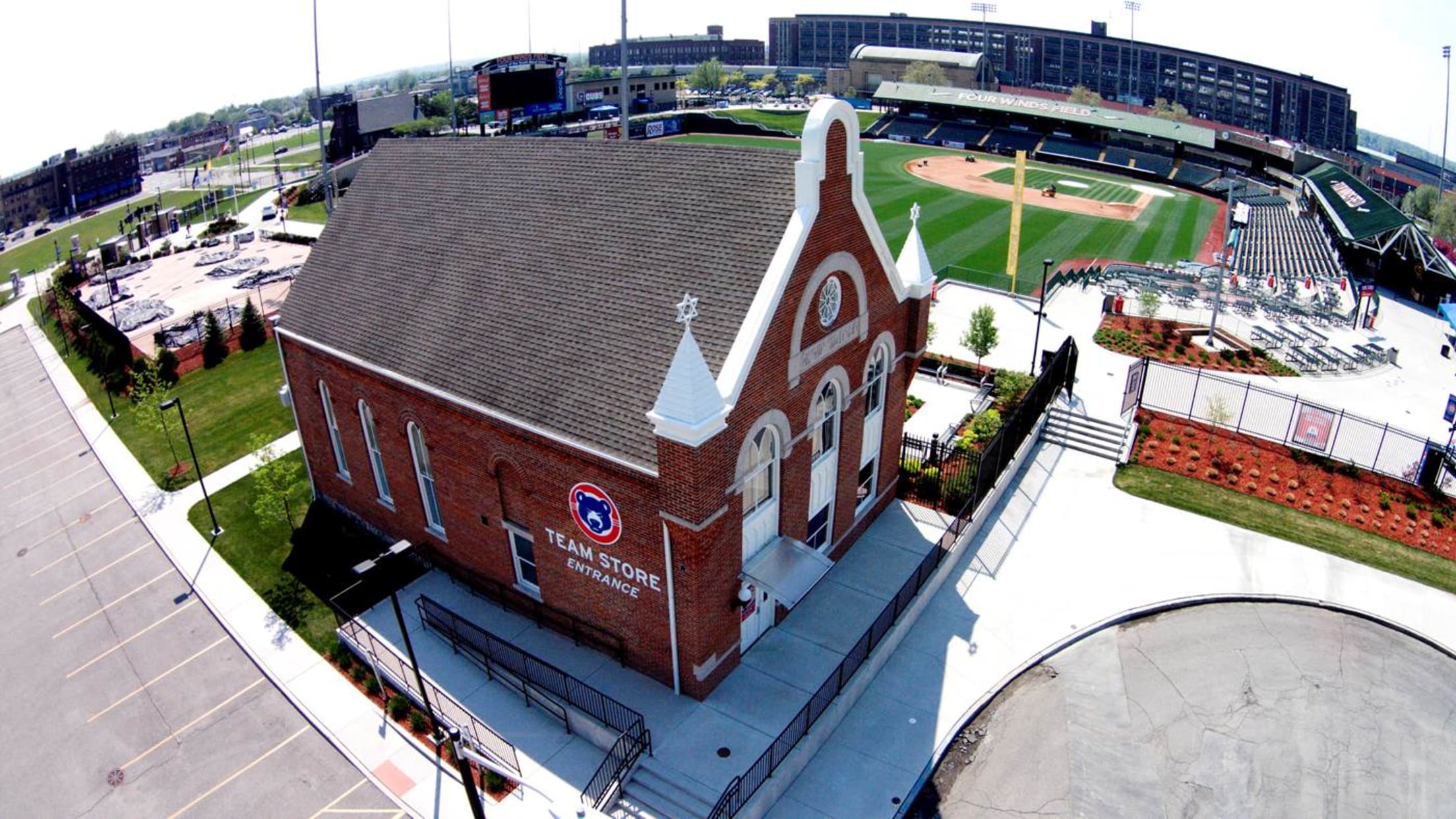 Concessions
You'll find standard ballpark fare at Flash Point Grille stands located along the main concourse. Craft beer can be bought behind home plate and third base, and left field includes a Miller Lite Tiki Hut and Corona Beach House. Two Steakadelphia carts feature Philly cheesesteaks and steak nachos. Smokey Joe's BBQ Shack on the first-base side offers pulled pork and brisket sandwiches, BBQ nachos and a mac and cheese BBQ bowl. A Burgertopia stand has turkey and veggie patties as an alternative to the standard beef, plus variations that include a prime rib burger. Ben's Soft Pretzels, near the right-field playground, make Amish-inspired gourmet pretzels.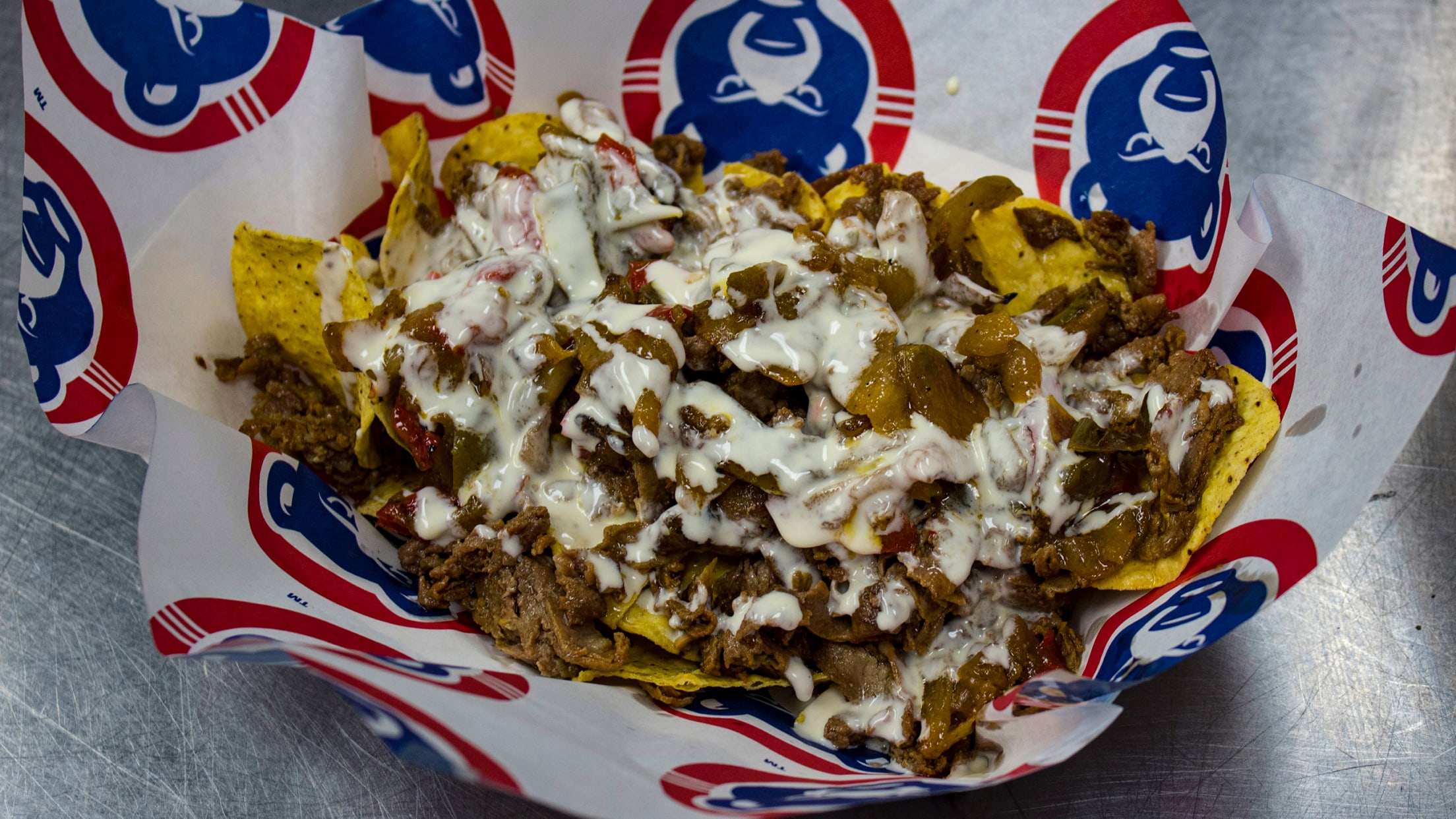 Mascot
Two mascots wink at the local history. Stu. D. Baker is a nacho-loving bear whose name honors the former auto manufacturer that turned out cars from a factory near where Four Winds Field now stands. Swoop, a bird, harkens back to when the team was named the Silver Hawks, after a Studebaker model produced in the late '50s.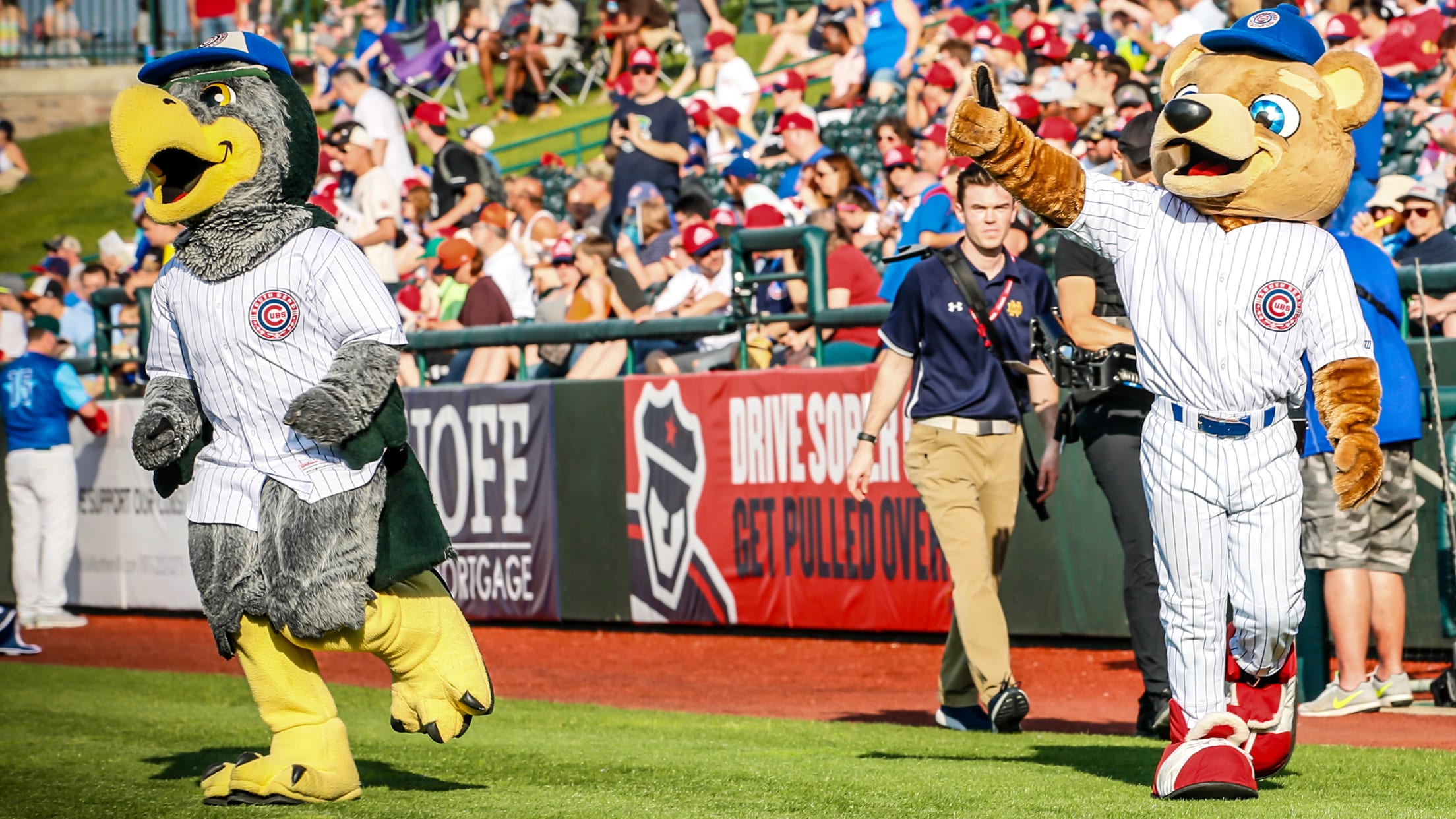 Where to Stay
Headed to the stadium and looking for a hotel nearby? Your Wyndham is waiting. As the Official Hotel of Minor League Baseball, Wyndham Hotels & Resorts welcomes baseball fans with a portfolio of 24 trusted brands. Find Hotels by Wyndham closest to the ballpark below and book now at wyndhamhotels.com.
• Super 8 by Wyndham South Bend
• Microtel Inn & Suites by Wyndham Elkhart
• Baymont by Wyndham Mishawaka South Bend Area
• La Quinta Inn & Suites by Wyndham Elkhart
• Travelodge by Wyndham Elkhart
Local Attractions
The University of Notre Dame features the iconic Golden Dome at the center of its gothic campus about four miles north of the ballpark. Guided campus tours aren't available during the summer, but a mobile tour is available on a free Notre Dame app. Golfers can play 18 holes at the championship-caliber Warren Golf Course just north of campus.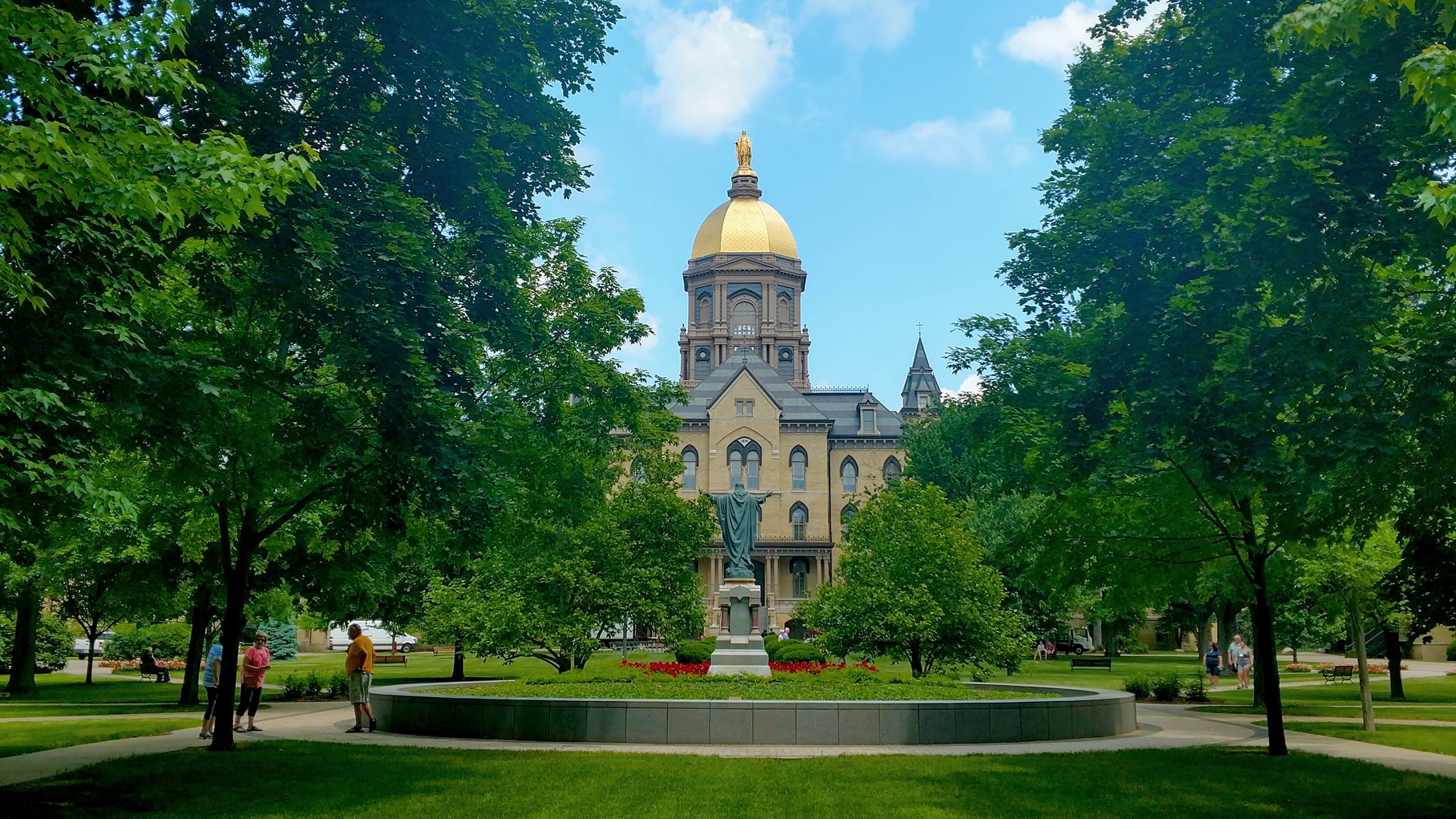 A revitalized downtown is home to the Studebaker National Museum, just a few blocks from Four Winds Field, the South Bend Museum of Art; and the History Museum. The St. Joseph River doesn't just give South Bend its name, it also features a whitewater park for rafting and kayaking (rafts are provided, but kayaks are BYO) at the East Race Waterway right downtown.
Food and Drink
Ragamuffin Bakery, near the stadium, makes sweet and savory pastries, cookies and coffee and tea. Next door, South Bend Brew Werks pairs a variety of house-made beers with food that changes with the seasons, depending on what is available from local providers. CJ's Pub, a couple blocks further downtown, is a favorite of Notre Dame students and alumni and is known for its half-pound "super pub" burger and one-pound(-plus) Domer burger. PEGGS is a popular breakfast and lunch spot on bustling S. Michigan St. downtown. For an upscale meal in a 19th century mansion, consider Tippecanoe Place, the mansion built by Clem Studebaker, founder of the Studebaker Wagon Corporation.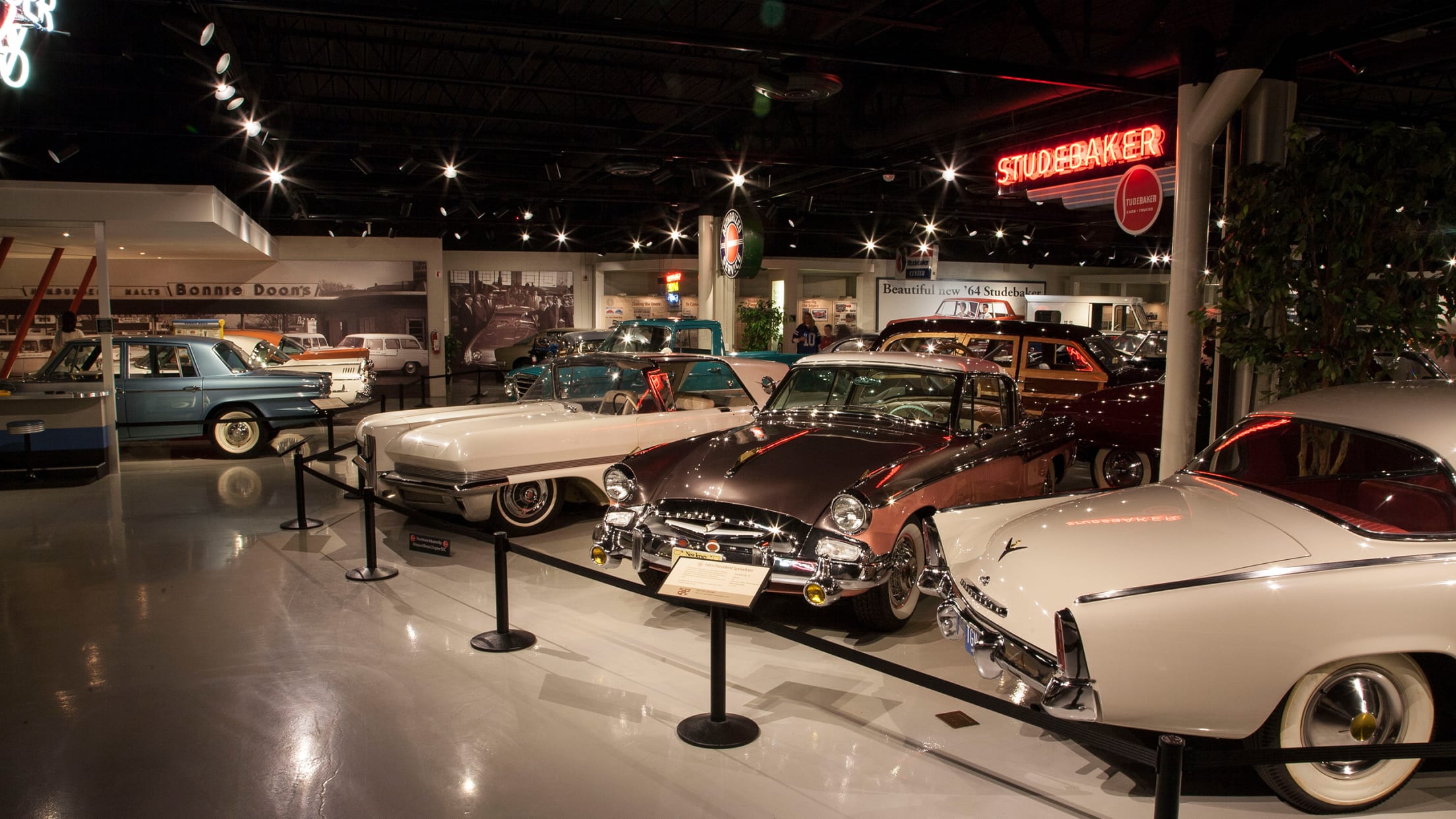 Moving On
The South Bend Cubs are the northernmost of three affiliated teams in Indiana. Due south about two-and-a-half hours are the Indianapolis Indians, Triple-A affiliate of the Pirates. Fort Wayne, an hour and 45 minutes southeast, is home to the TinCaps, High-A affiliate of the Padres.
The Road to Chicago
South Bend is the Cubs' closest affiliate, about a two-hour drive east from Wrigley Field. The Iowa Cubs are more than six hours west of Chicago, in the capital of Des Moines. The Tennessee Smokies are currently near Knoxville but will be moving to a new downtown stadium in 2024 and will change their name to the Knoxville Smokies. The Myrtle Beach Pelicans play just a mile from the Atlantic Ocean, in South Carolina.
Low-A: Myrtle Beach Pelicans (Myrtle Beach, South Carolina)
High-A: South Bend Cubs (South Bend, Indiana)
Double-A: Tennessee Smokies (Sevierville, Tennessee)
Triple-A: Iowa Cubs (Des Moines, Iowa)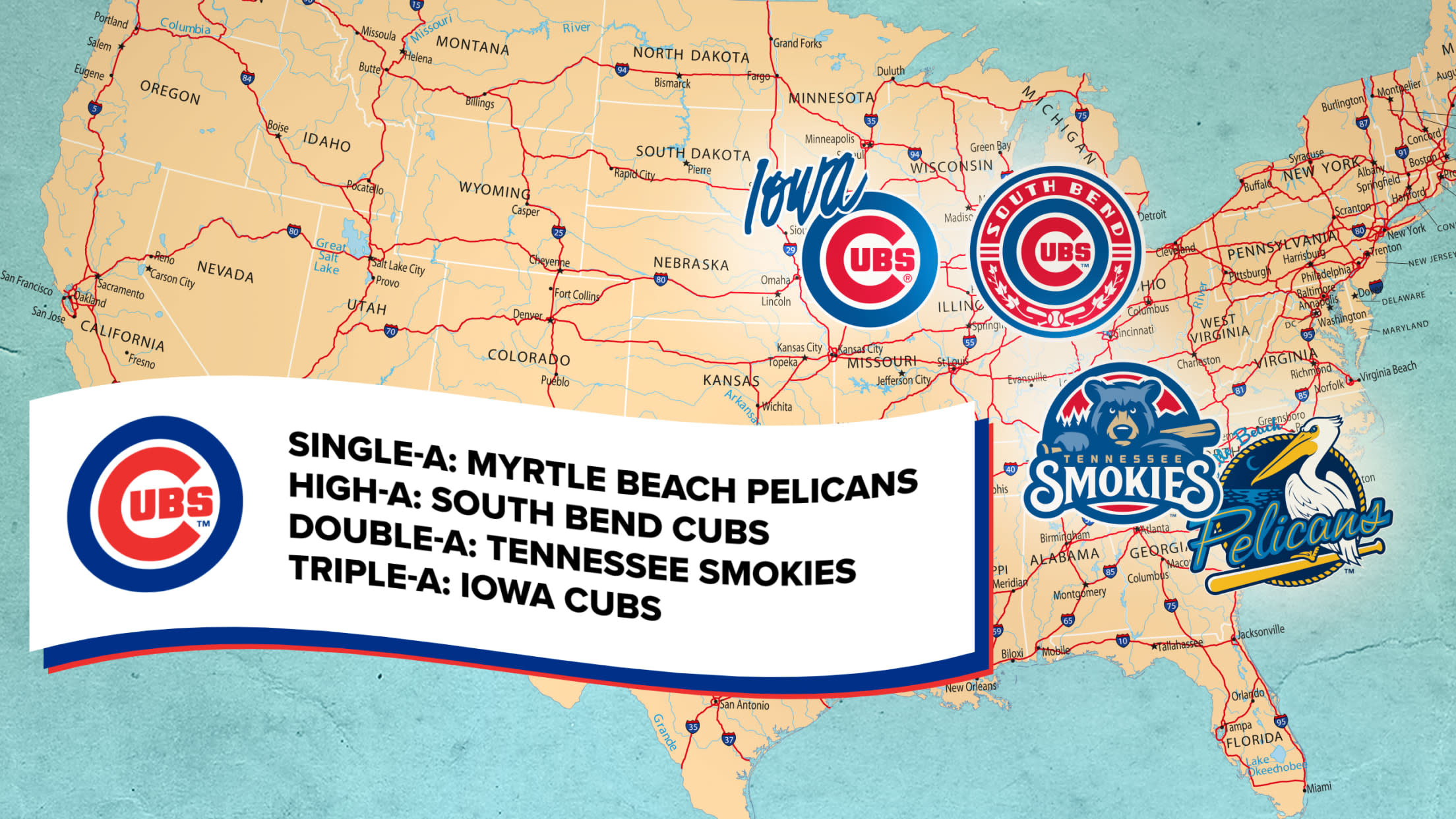 credits:
Dan Cichalski is the night homepage editor for MLB.com.