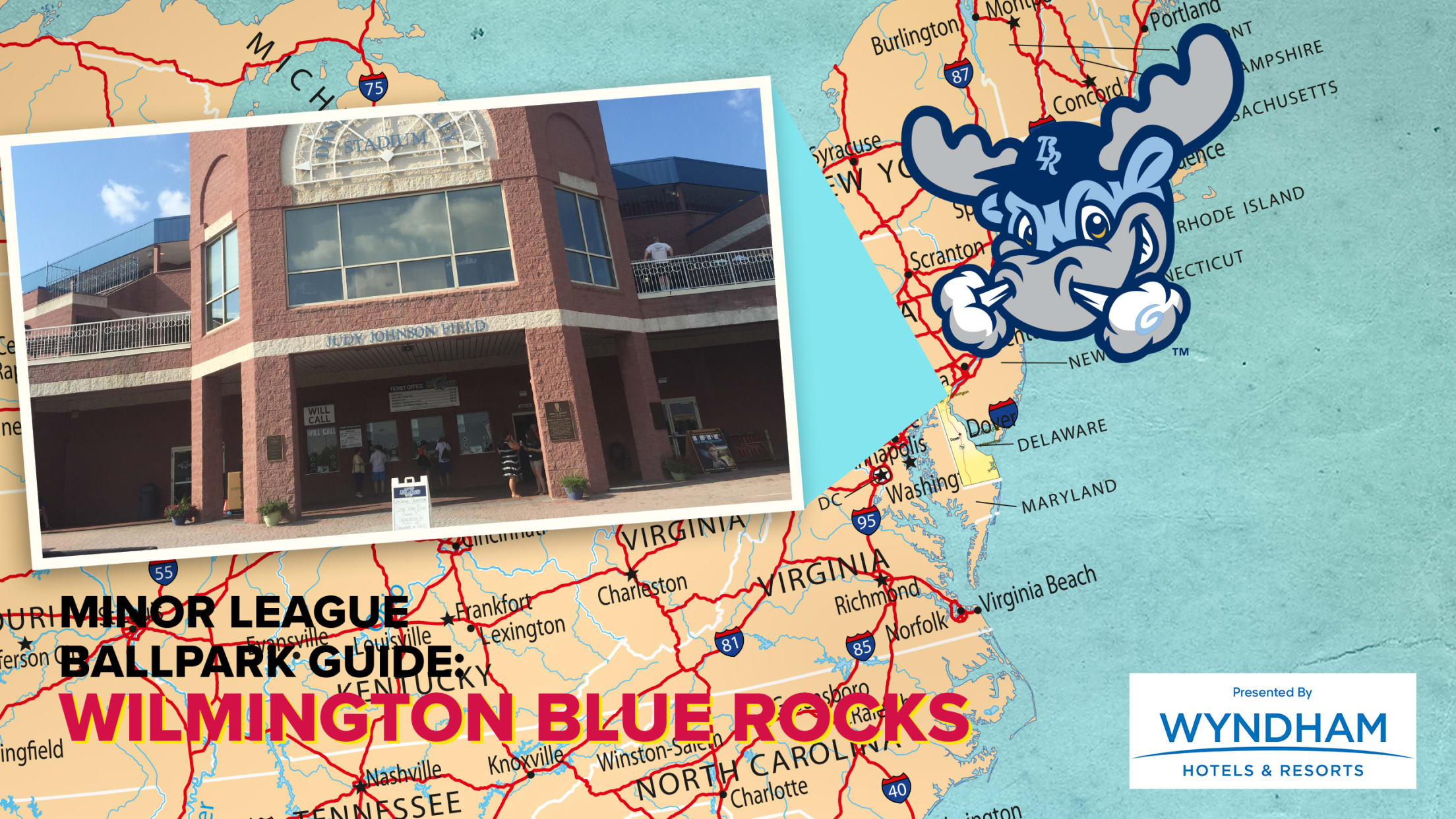 Scroll
Explore Wilmington's Frawley Stadium 
Welcome to Judy Johnson Field at Daniel S. Frawley Stadium, Delaware's only professional baseball facility. The Wilmington Blue Rocks play here, always supported in their efforts by the enigmatic Mr. Celery. Woo-hoo!
Wilmington Blue Rocks (High-A affiliate of the Washington Nationals since 2021)
Established: 1993
League: South Atlantic League (Carolina League from 1993-2020)
Ballpark: Judy Johnson Field at Daniel S. Frawley Stadium (opened 1993 as Legends Stadium)
Championships: 1994, 1996, 1998, 1999, 2019
Notable Alumni: Johnny Damon, Mike Sweeney, Carlos Beltrán, Zack Greinke, Eric Hosmer, Mike Moustakas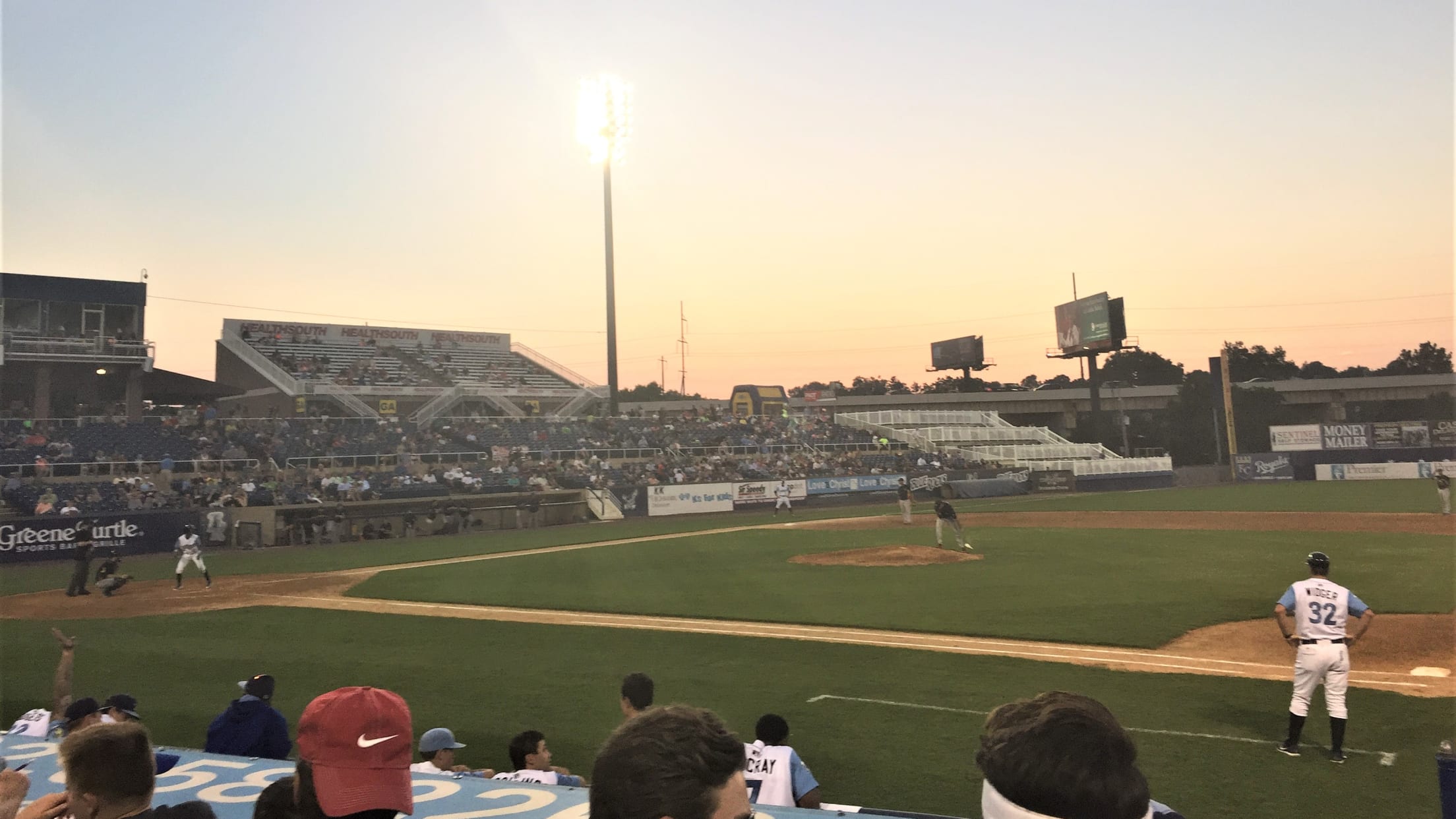 Professional baseball in Wilmington, Del., can be traced back to the 1883 establishment of the Quicksteps, members of the Interstate Association. The following season that team served as a late-season replacement in the Union Association, now recognized as a Major League. Over the ensuing decades the city fielded teams named the Blue Hens, Peaches, Chicks, Potomacs and, beginning in 1940, Blue Rocks. This team, whose name referred to the blue granite found along the Brandywine River, played in the Interstate Association through 1952.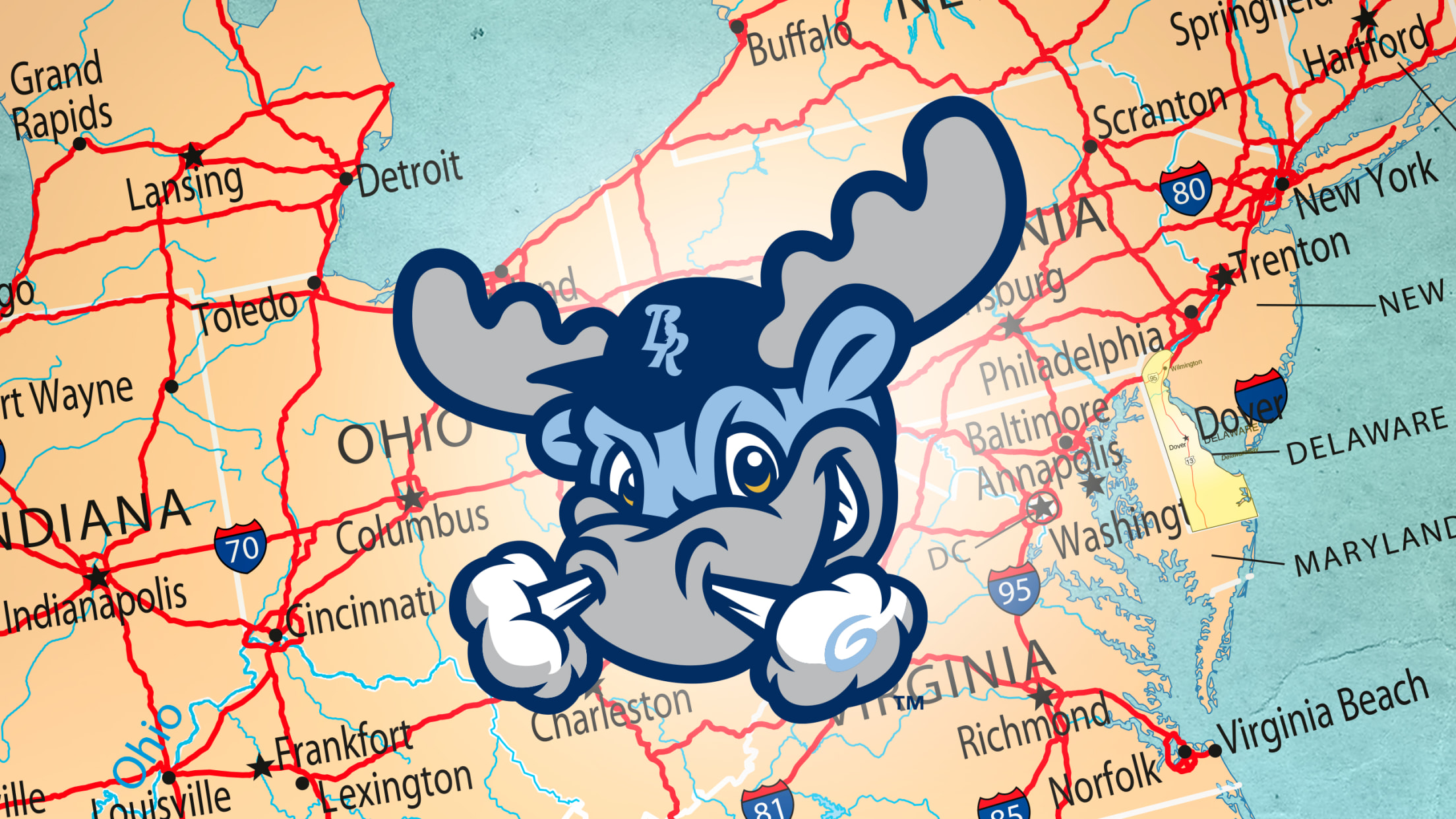 In 1993, after a 40-year absence, Minor League Baseball returned to Wilmington in the form of a new iteration of the Blue Rocks. This Class A Advanced Carolina League squad, Delaware's only professional baseball team, set up shop in the state's largest city after relocating from Hampton, Va., (where they were known as the Peninsula Pilots). The Blue Rocks have served as a Kansas City Royals affiliate for the vast majority of their existence, from 1993-2004 and, following a two-year stint with the Boston Red Sox, 2007-20. 2021 marked their debut season as an affiliate of the Washington Nationals.
It may seem odd that a Delaware-based team named the Blue Rocks has a primary logo featuring a moose, but in Minor League Baseball, oddity is the norm. The moose is an homage to Rocky Bluewinkle, the Blue Rocks' mascot.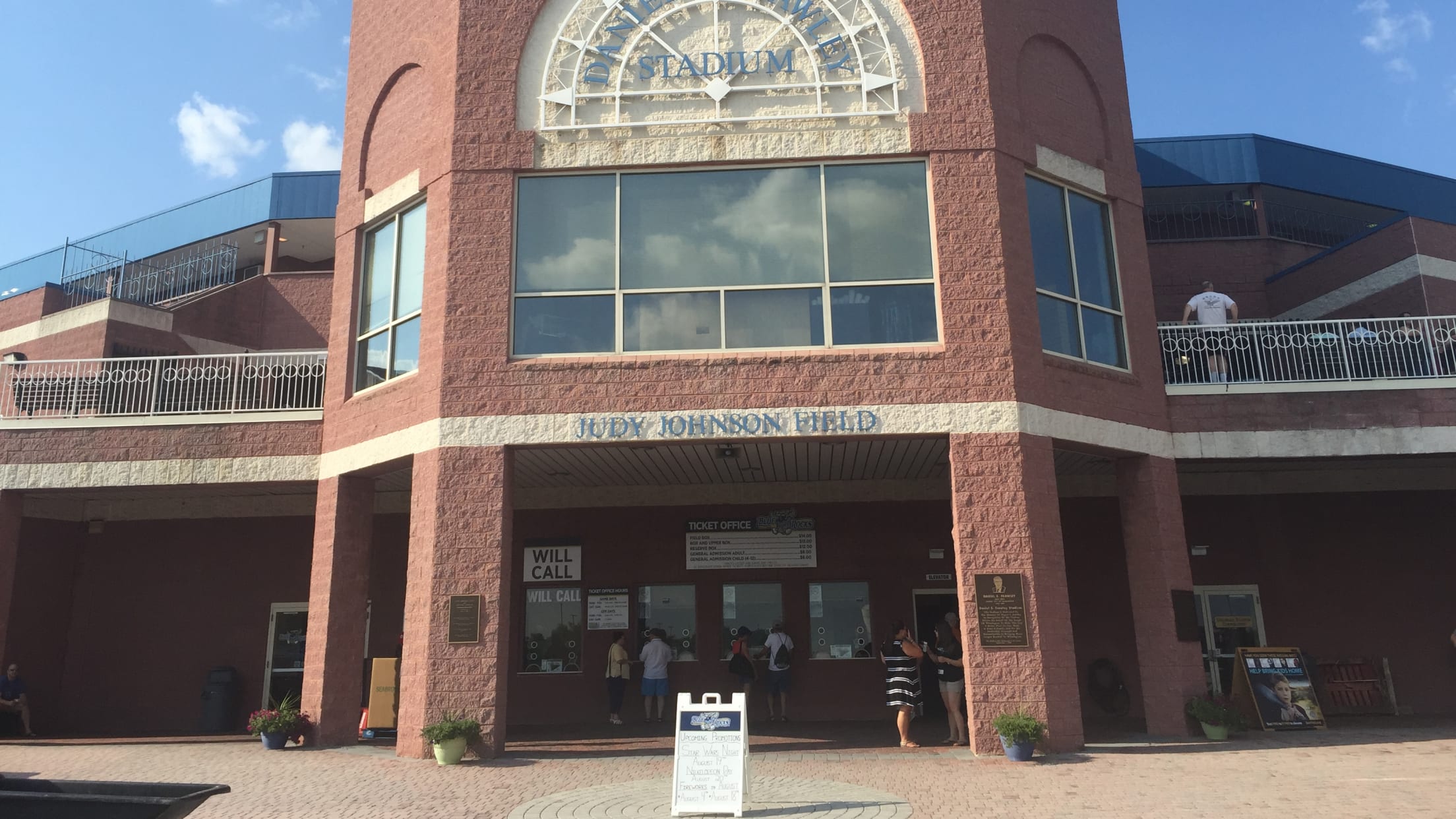 Judy Johnson Field at Daniel S. Frawley Stadium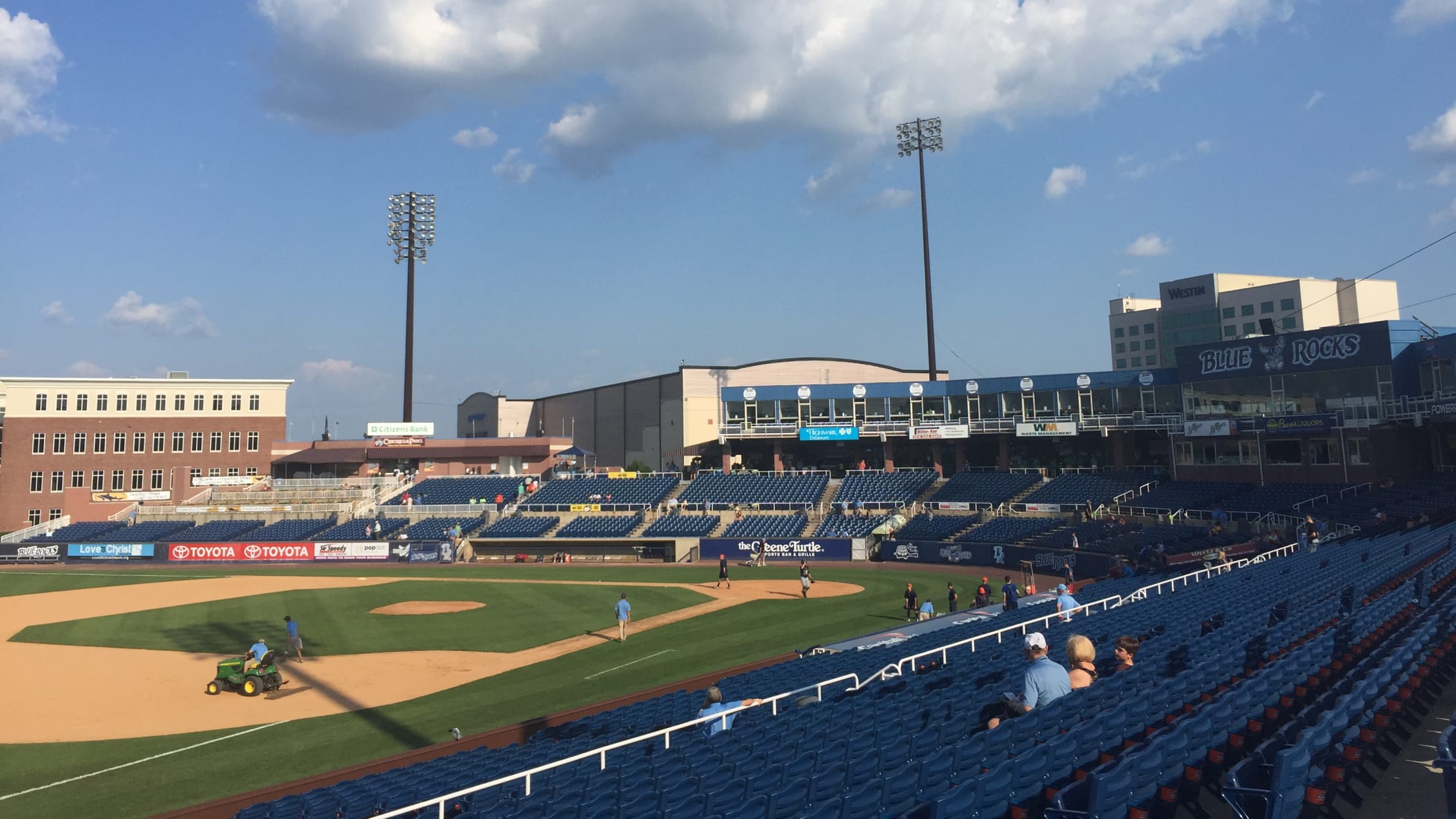 Wilmington's 1993 return to the Minor League landscape was made possible by the construction of a new stadium, which has served as the Blue Rocks' home ever since. Originally christened Legends Field, the ballpark was renamed Daniel S. Frawley Stadium in 1994, in honor of the Wilmington mayor who had advocated for its construction. The field, meanwhile, is named for Negro League legend Judy Johnson. Johnson, a third baseman, grew up in Wilmington and went on to star for the Hilldale Club, Homestead Grays and Pittsburgh Crawfords over the the course of 17-season career. A statue of Johnson is located outside the ballpark's front entrance.
Frawley Stadium, built on a former shipbuilding site, is bounded by I-95 to the west and the Christina River to the east. The ballpark is located in what is now known as Riverfront Wilmington, a business improvement district which has been heavily developed in recent years (with more still to come). Frawley Stadium, originally in a location that could perhaps best be described as barren, is now in close proximity to hotels, restaurants, museums and public parkland.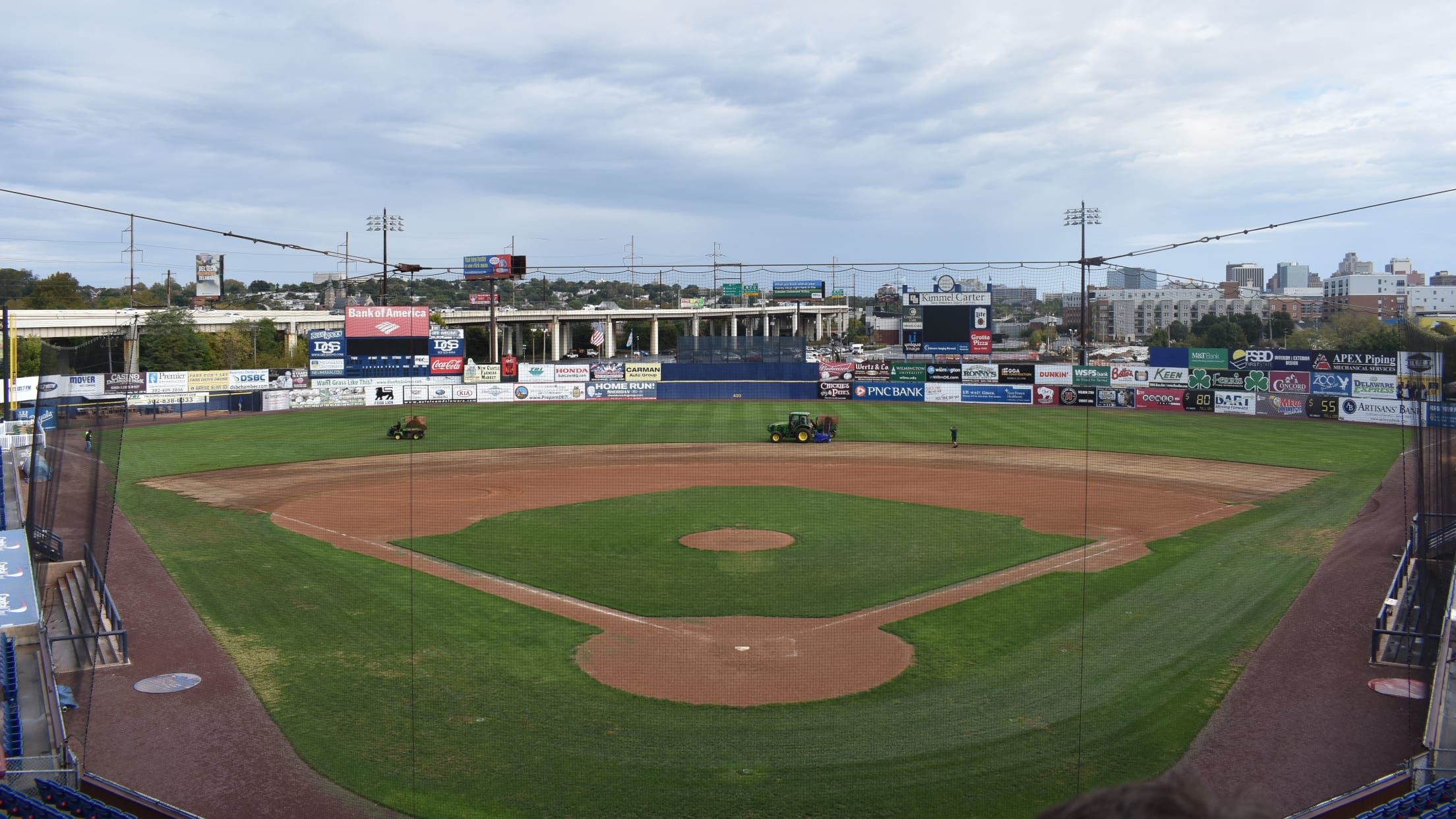 Frawley Stadium, boasting a brick exterior, emits a classic feel. The open concourse, and the two-section seating bowl beneath it, extends far down the outfield foul lines. The right- and left-field corners are occupied by a party deck and picnic area, respectively. The steady traffic of I-95 hums past the facility on the left-field side. A new lighting system was installed in 2018, while the following season saw the installation of a brand-new playing field. Other recent improvements include renovated suites and clubhouses.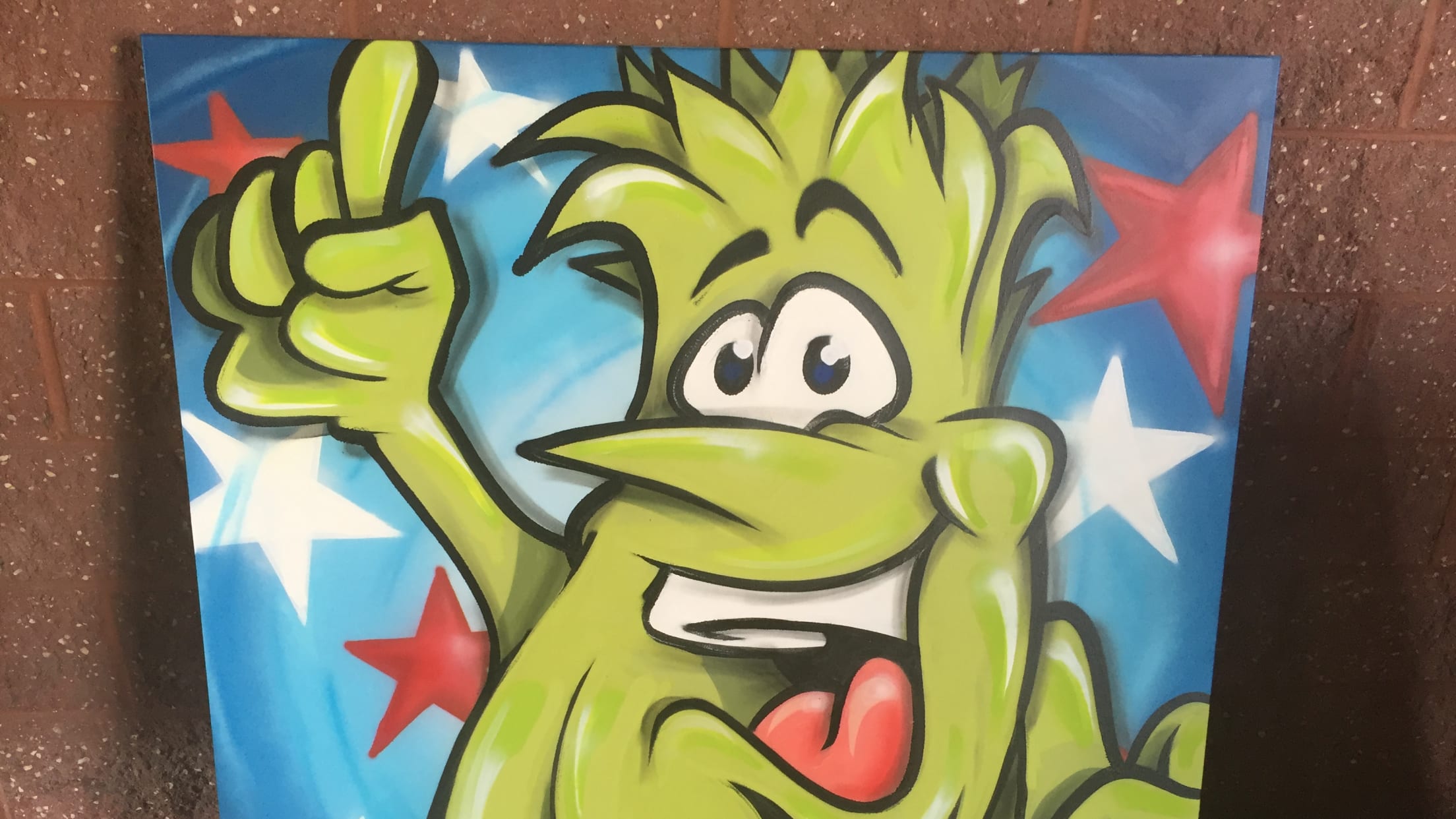 Strange as it may sound, the Blue Rocks pride themselves on offering the most celery-centric experience in Minor League Baseball. This is an homage to Mr. Celery, an enigmatic anthropomorphic celery stalk who makes brief, emphatic appearances on the field in the wake of the Blue Rocks scoring a run. On the concourse, keep an eye out for celery-themed artwork, signage and team merchandise. And, of course, keep an eye out for the man himself during the ballgame. When he does emerge, it's to the celebratory sounds of Blur's "Song #2." Woo-hoo!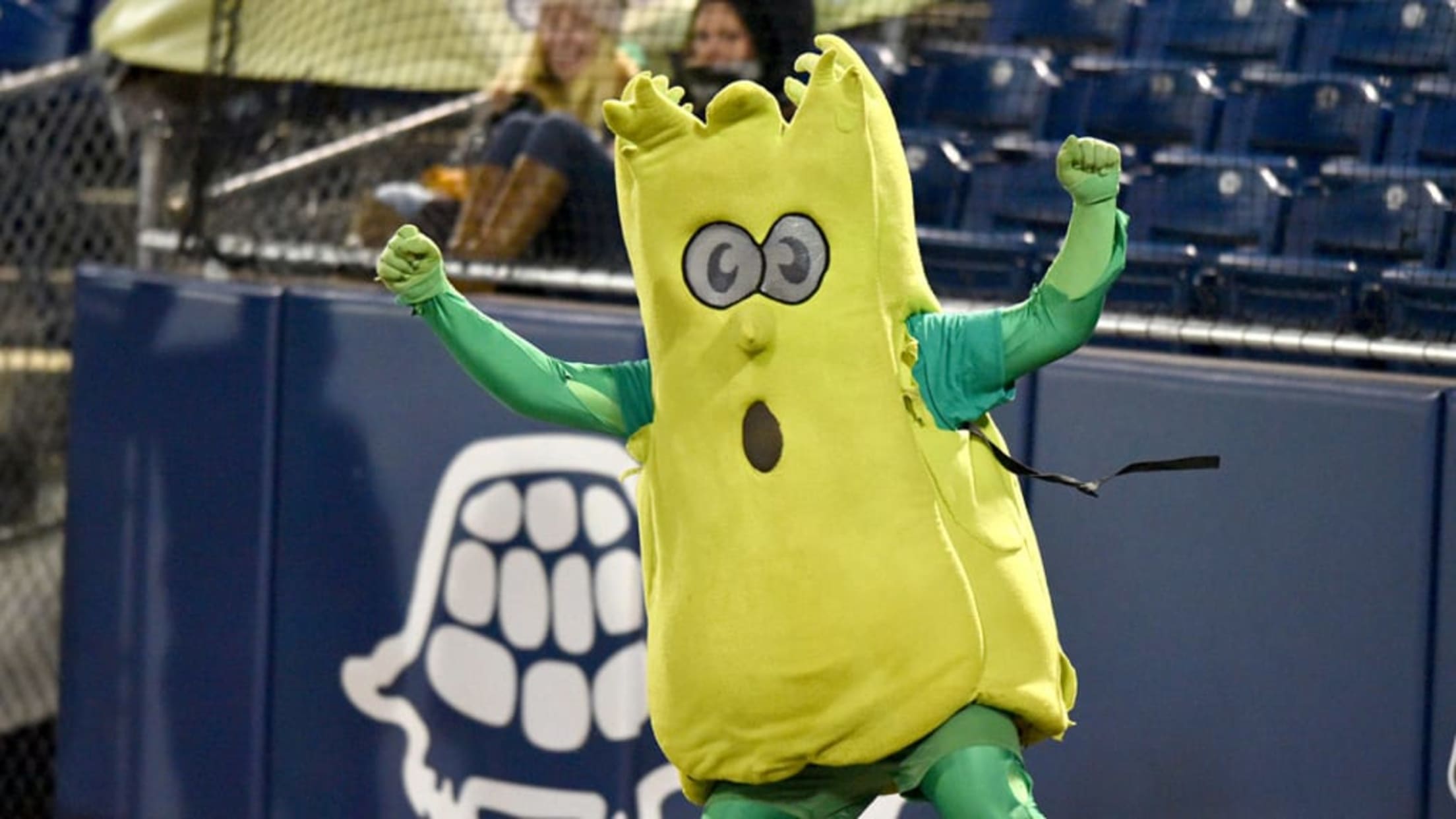 Concessions
Visit the concourse concession stands for a wide variety of ballpark staples. For something a little more unique, head to the first-base side Chickie's and Pete's concession stand. In 2014 Frawley Stadium became home to the first -- and thus far still only -- location of this popular Philadelphia-area chain, which is best known for its Crabfries (crinkle-cut fries dusted with Old Bay-style seasoning and served with a white cheese dipping sauce).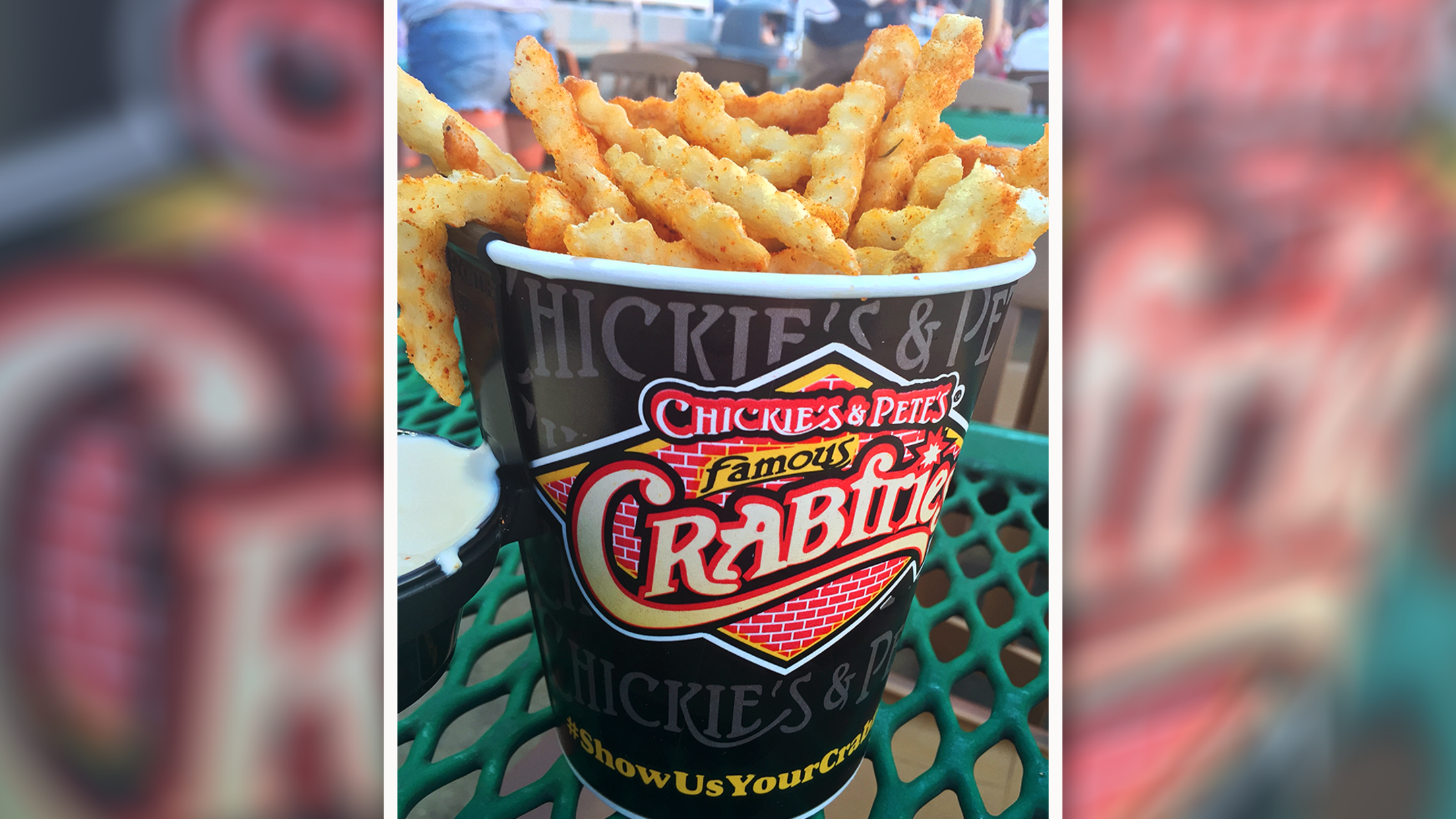 Mascots
Mr. Celery might receive an inordinate amount of attention and adoration, but he's not the only costumed character in town. Rocky Bluewinkle, the team's primary mascot, is an antlered bundle of periwinkle energy. His name is a reference to "The Adventures of Rocky and Bullwinkle and Friends," providing baby boomers an opportunity to talk to their grandkids about this Cold War-era cartoon phenomenon.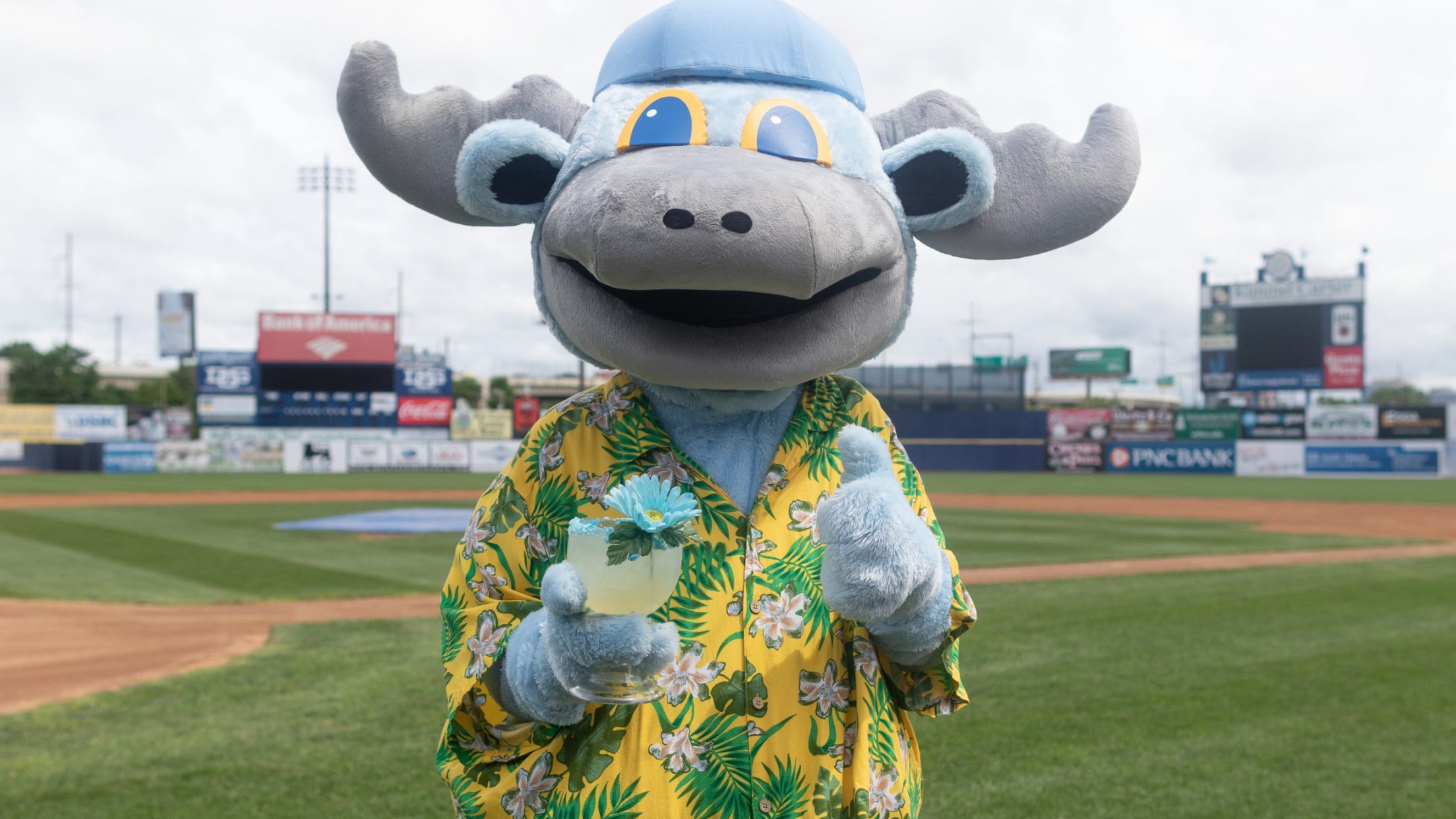 Local Attractions
Frawley Stadium might be the biggest and longest-running attraction in Riverfront Wilmington, but there are plenty of other interesting things to explore. The Delaware Sports Hall of Fame, which "celebrates the history of sports and people who excelled" in the state, is located within Frawley Stadium. It is open two hours before each game begins, and closes 30 minutes before the first pitch. Other cultural attractions include the Delaware Children's Museum, the Penn Cinema Riverfront IMAX theater, the Delaware Theater Company and OperaDelaware.
Extensive opportunities are available for outdoor exploration as well. Engage with local flora and fauna at the Russell W. Peterson Urban Wildlife Refuge and the DuPont Environmental Education Center. The 7.9 mile Jack A. Markell Trail connects the Wilmington Riverfront with New Castle Battery Park. This combination of elevated boardwalk and paved pathways can be explored on foot or via bicycle (available to rent).
Of course, there's plenty to explore beyond the Riverfront. Longwood Gardens, across the Delaware River in Kennett Square, Pa., is an awe-inspiring display of horticultural prowess. The New Castle Court House Museum, built in 1732, is one of the oldest courthouses in the country. The Delaware Museum of Nature and Science provides hands-on opportunities to explore the history of our planet.
Food and Drink
Riverfront Wilmington is filled with eateries where one can grab a pregame or postgame meal. Drop Squad Kitchen is unapologetically vegan. Timothy's is a sports bar offering eclectic American cuisine. Ubon Thai has a wide-ranging menu, including sharable bar snacks such as tempura green beans. Other Riverfront Wilmington options, to name but two, include Iron Hill Brewery and Del Pez Mexican Gastropub.
Other local favorites include the Charcoal Pit, a throwback diner that is beloved for its hamburgers, and Walt's Flavor Crisp Chicken. The former is a throwback diner beloved for its hamburgers, the latter a fast-food favorite specializing in southern fried chicken and side dishes such as mac and cheese, collard greens and spicy rice.
Lodging
Riverfront Wilmington is home to several hotels that will put you in short walking distance to Frawley Stadium. Other options can be found in downtown Wilmington as well as the nearby city of Newark, home to the University of Delaware.
Moving On
While the Blue Rocks may be Delaware's only baseball team, there are plenty of nearby baseball ballparks to choose from. Hop on I-95 South and it's a straight shot to Ripken Stadium, home of the Aberdeen IronBirds. From there options include the Bowie Baysox, Fredericksburg Nationals and Delmarva Shorebirds. Aberdeen, Bowie and Delmarva are all Baltimore affiliates. Fredericksburg is located one rung below the Blue Rocks in the Nationals' system.
There are also plenty of options to the north as well. From Wilmington one could head to see the Harrisburg Senators and then move on to the Reading Fightin Phils, Lehigh Valley IronPigs, Somerset Patriots, Jersey Shore BlueClaws and Brooklyn Cyclones. If you're incorporating Major League locales into your road trip, consider Baltimore, Washington, D.C., Philadelphia and New York City as well.
The Road to Washington, D.C.
The Nationals' system runs south to north, with each of its four teams in a different state. The Fredericksburg Nationals are at Single-A, with prospects then moving on to Wilmington, Del., Harrisburg, Pa., and Rochester, N.Y.
Single-A: Fredericksburg Nationals
High-A: Wilmington Blue Rocks
Double-A: Harrisburg Senators
Triple-A: Rochester Red Wings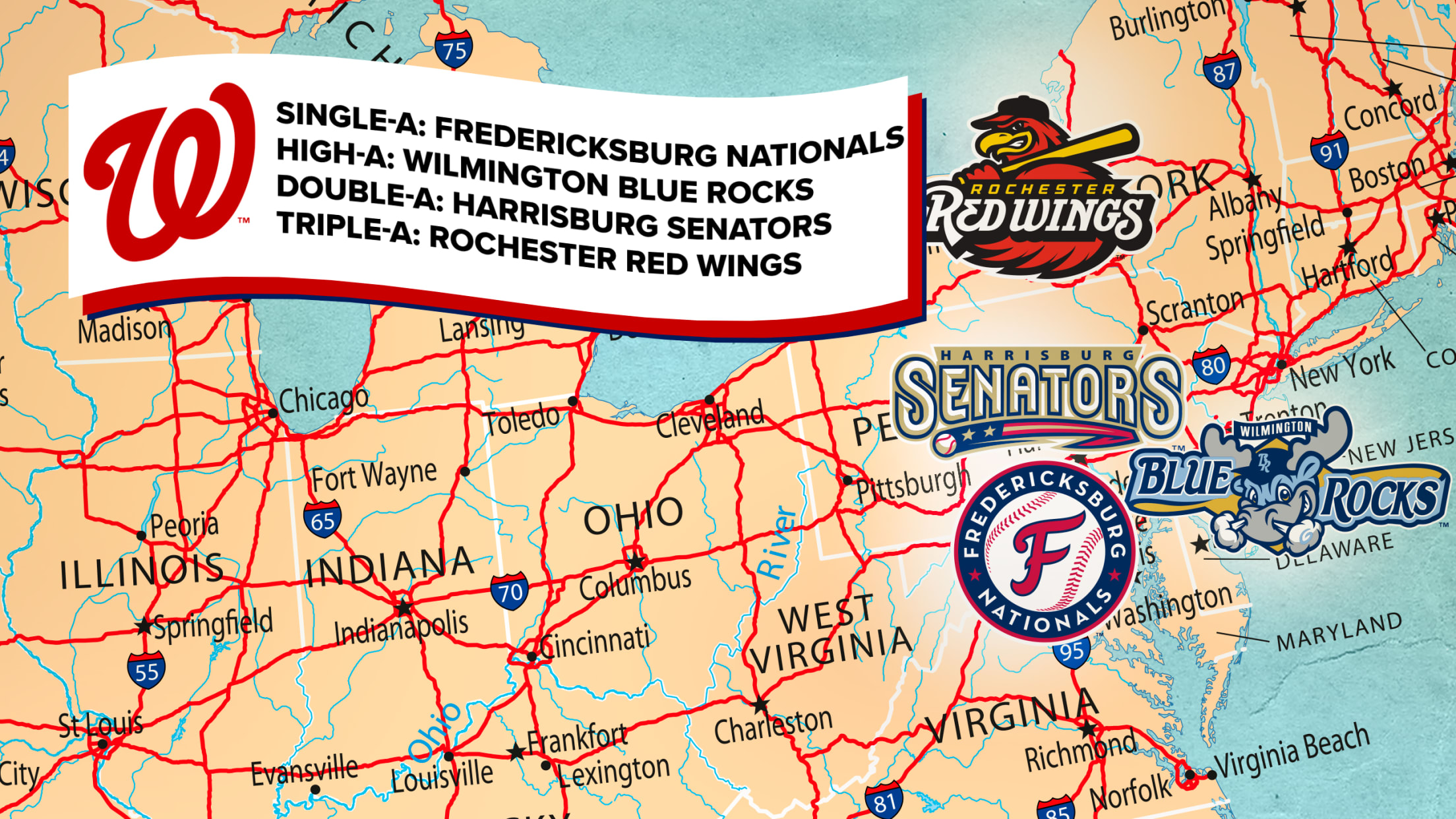 credits:
Benjamin Hill, who covers the business and culture of Minor League Baseball, has visited 182 Minor League ballparks.