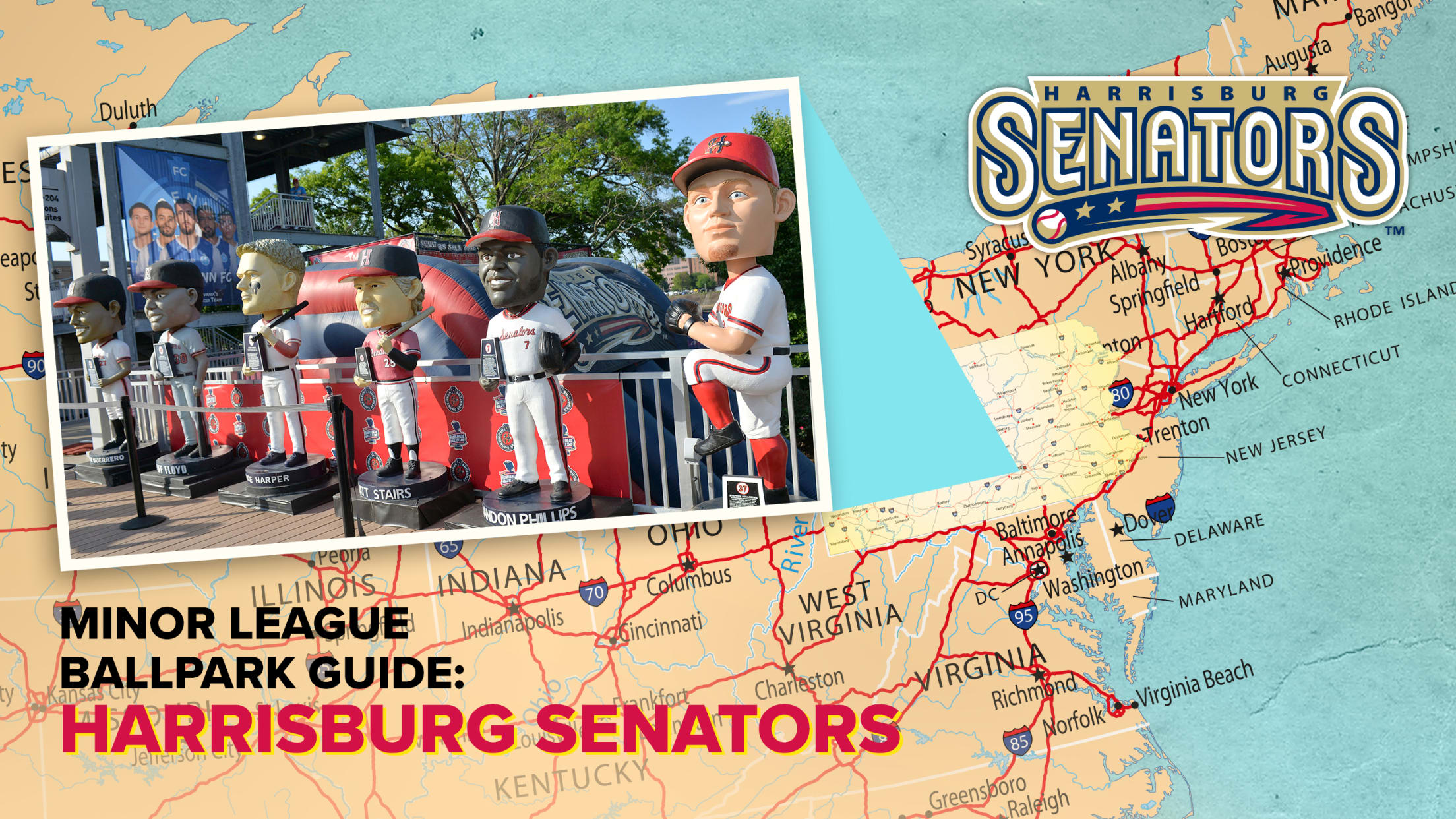 Scroll
Explore Harrisburg's FNB Field 
Welcome to FNB Field, a rejuvenated Double-A baseball stalwart situated on a literal island in Pennsylvania's capital city. While there, fans can enjoy river views, pose with life-size bobbleheads and chow down on Spot Dogs. Just keep an eye out for the mayflies.
Harrisburg Senators (Double-A affiliate of the Washington Nationals since 2005)
Established: 1987
League: Double-A Northeast (Double-A Eastern League from 1987-2020)
Ballpark: FNB Field (opened in 1987 as Riverside Stadium)
Championships: 1987, 1993, 1996, 1997, 1998, 1999
Notable Alumni: Vladimir Guerrerro, Cliff Floyd, Bryce Harper, Matt Stairs, Brandon Phillips, Stephen Strasburg, Jamey Carrol, Ryan Zimmerman (all members of the Senators' One & Only World Famous Life-Size Bobblehead Hall of Fame)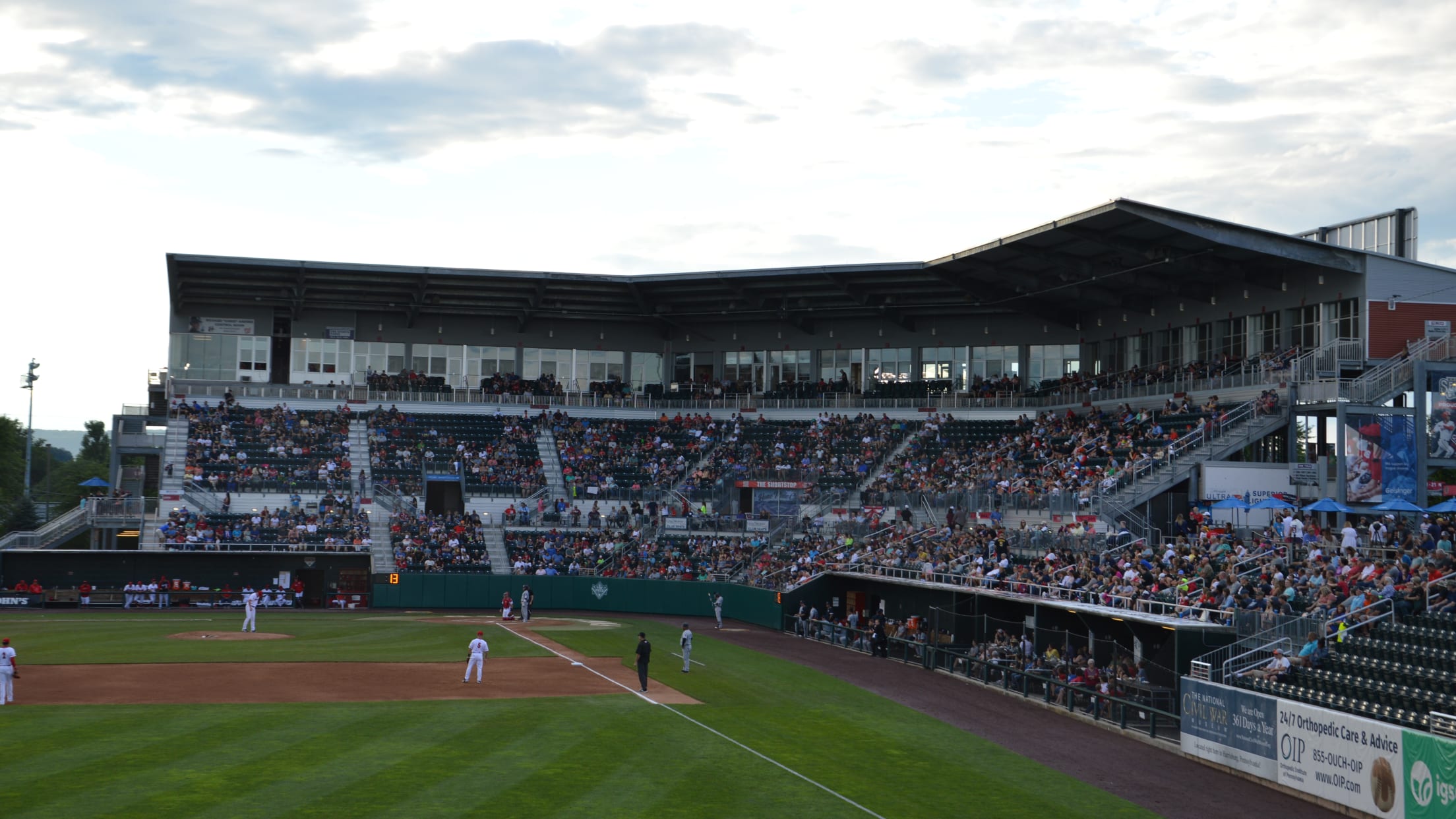 Professional baseball in Harrisburg dates back to the 19th century, with the central Pennsylvania city consistently hosting Minor and Negro League teams from the early 1900s through the 1950s. Harrisburg's team was often called the Senators, a reference to its status as the state's capital. In 1987, following a 35-season absence, today's Double-A Senators made their debut in a new ballpark located on the same site as Harrisburg's previous professional baseball stadium. The Senators' re-emergence occurred after the franchise relocated from Nashua, N.H. They were a Pittsburgh affiliate from 1987 through 1990, aligning with the Montreal Expos the following season. When that franchise relocated to Washington D.C., the Senators' affiliation did as well. Harrisburg has since served, however briefly, as the home of top Nationals prospects such as Stephen Strasburg, Bryce Harper and, in 2018, Juan Soto. For them and many other players, the path to our nation's capital has included Pennsylvania's capital.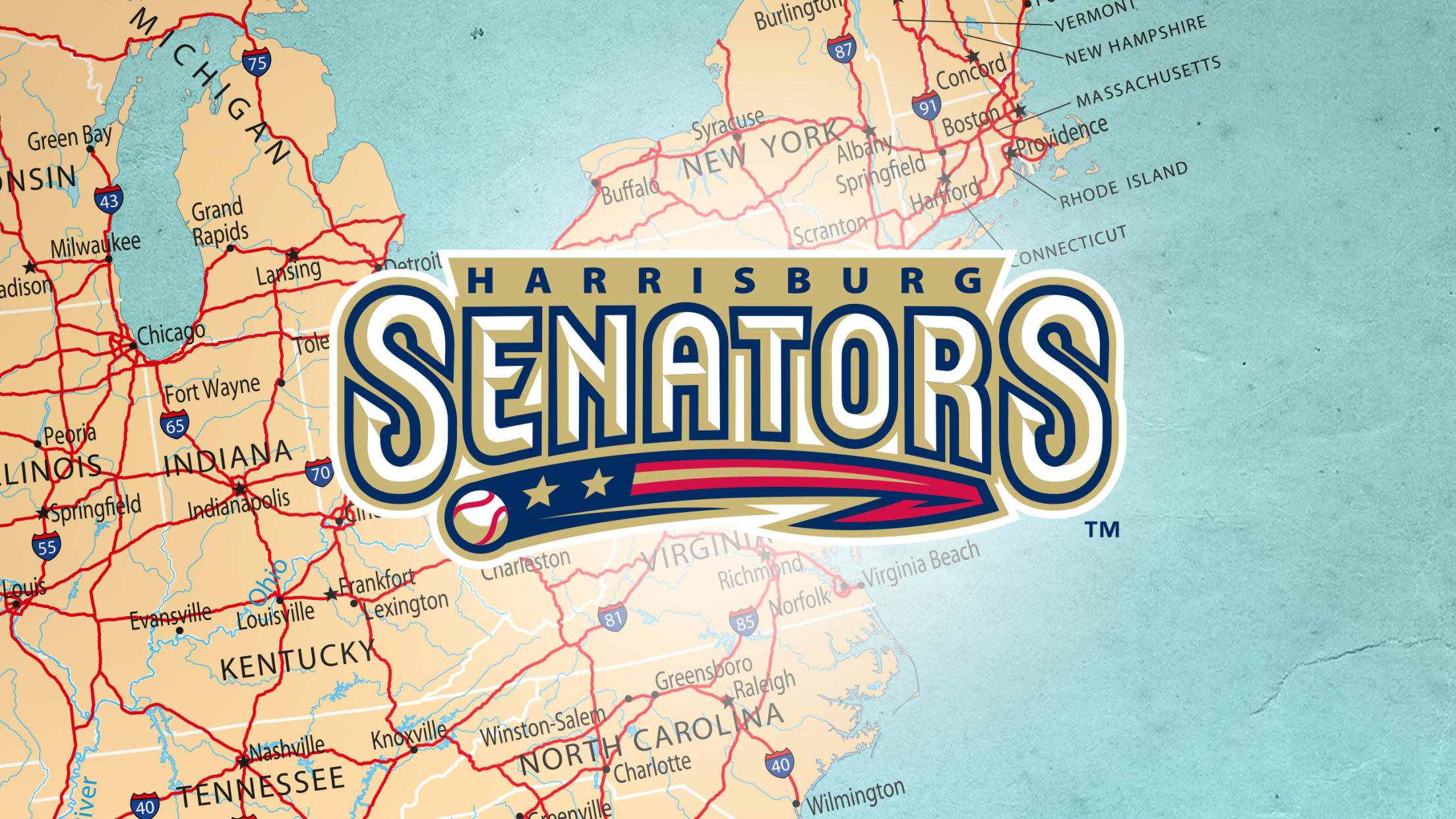 The Senators have not won a championship in the 21st century, but the 1990s were a different story. Harrisburg's squad won the Eastern League five times in a seven-year span, including four in a row from 1996-99. The last of these championships was clinched in, quite literally, the most dramatic way possible. The Senators were trailing the Norwich Navigators, 11-8, with two outs in the bottom of the ninth of winner-take-all Game 5 when Milton Bradley hit a walk-off grand slam on a 3-2 pitch.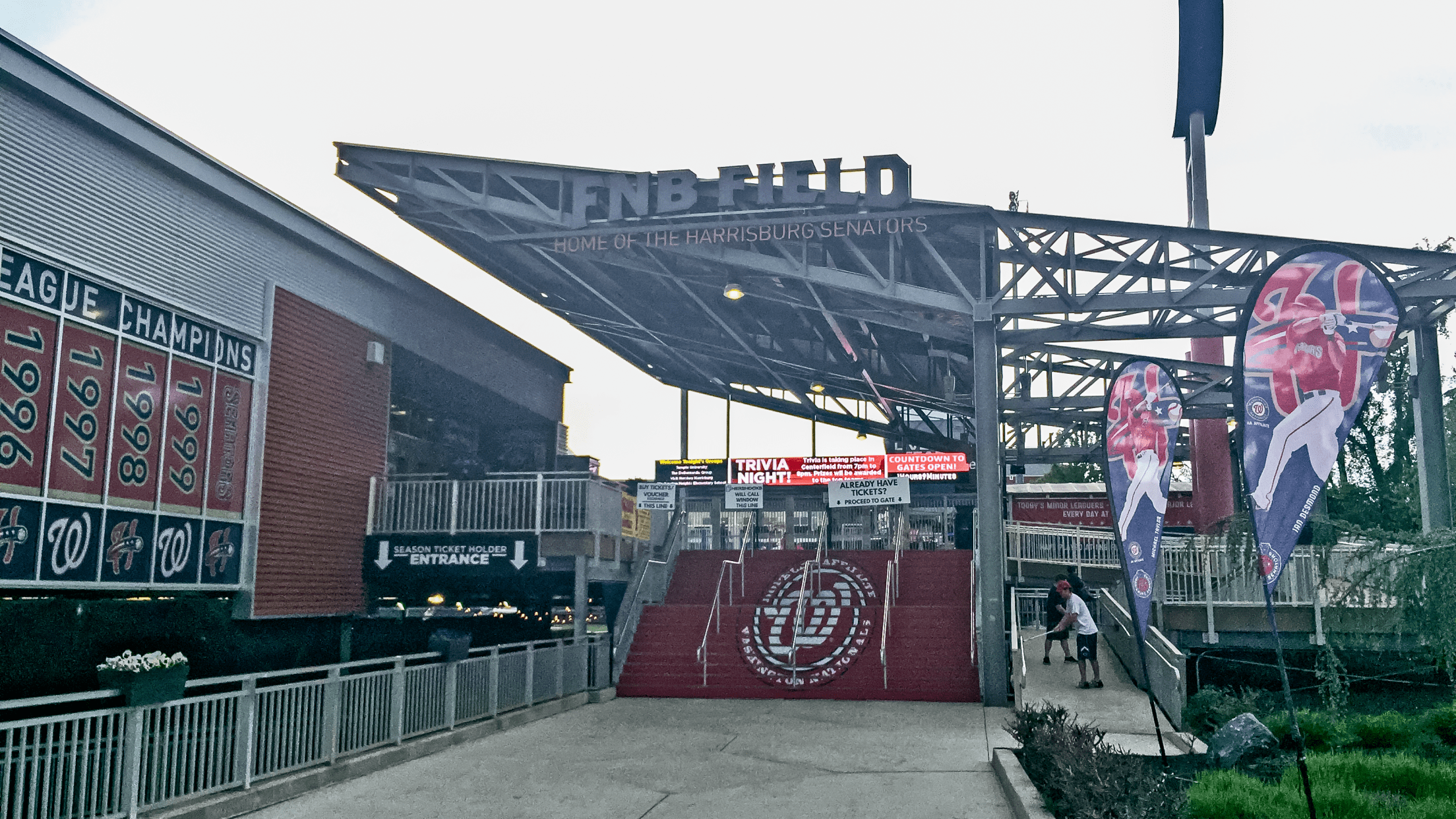 FNB Field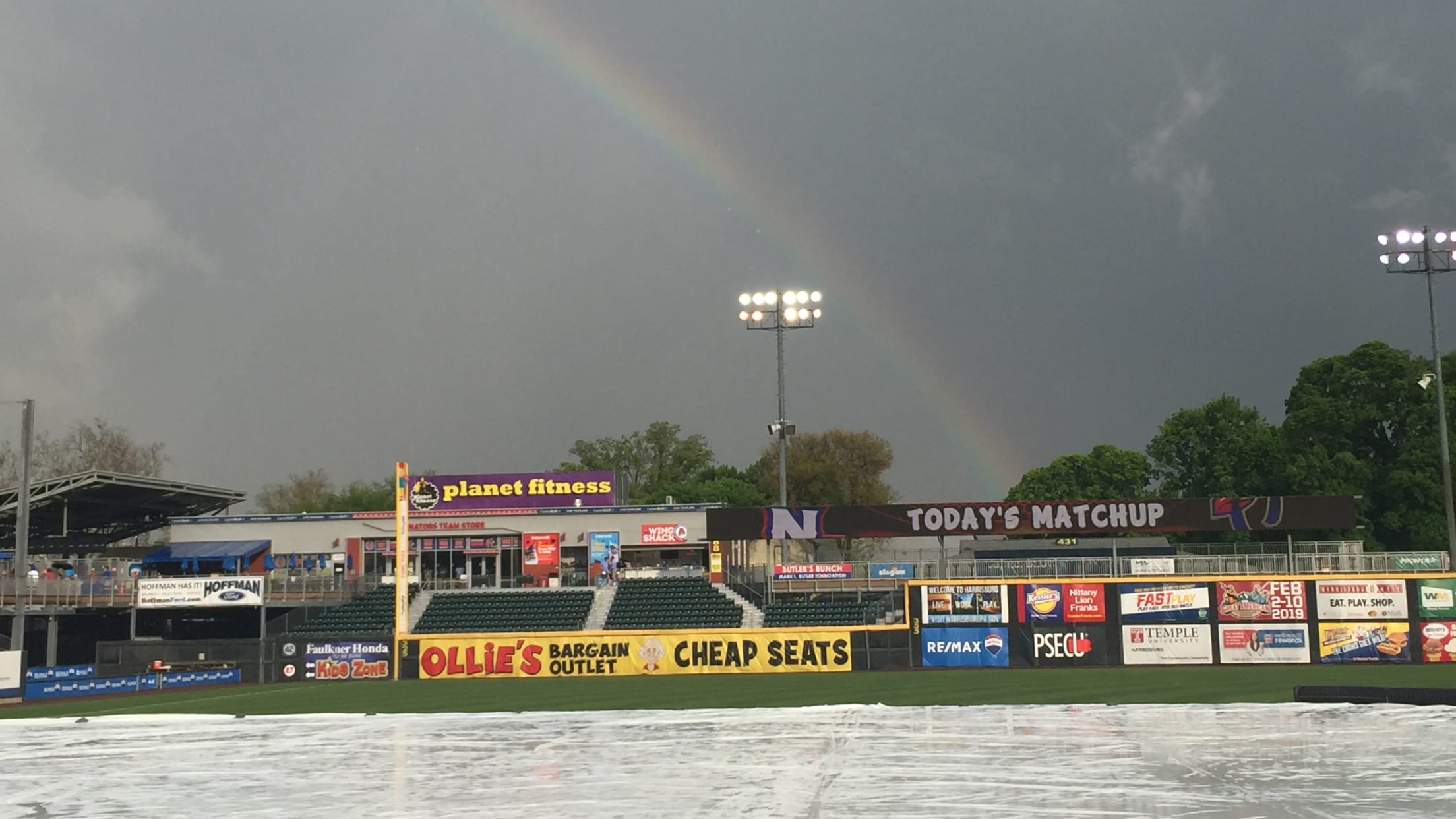 The most unique aspect of FNB Field is that it is located on Harrisburg's City Island, surrounded on all sides by the Susquehanna River. City Island, comprising 63 acres, boasts a variety of attractions (more on those later), but the ballpark is its centerpiece. There's a lot of national pastime history here, too, as City Island has hosted professional baseball teams dating back to the 19th century. FNB Field was built on the same site as Island Park, which opened in 1900 and served as the home of the previous incarnation of the Senators that left town following the 1952 season. Baseball greats who have suited up at this location include Babe Ruth and his teammates on the mighty 1928 New York Yankees, as well as Negro League legends such as Oscar Charleston, Josh Gibson and Smokey Joe Williams.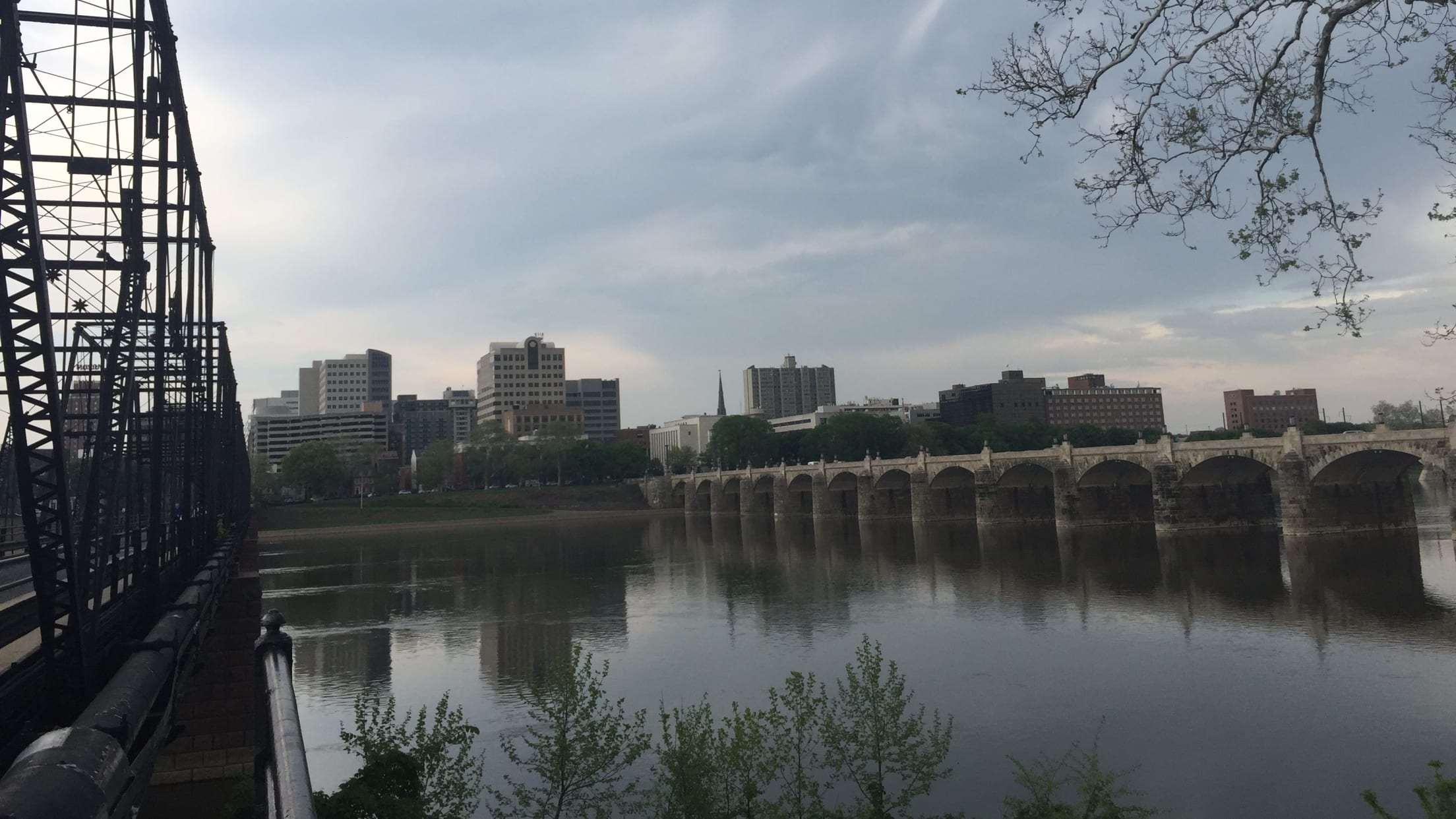 Fans can access FNB Field via either side of the Market Side Bridge, a stone arch structure which spans the Susquehanna River and has entrance points in Harrisburg and, on the other side of the river, Wormleysburg, Pennsylvania. The Senators have a parking lot on City Island, but visitors can also opt to park in downtown Harrisburg and walk to the ballpark on the pedestrian-only Walnut Street Bridge.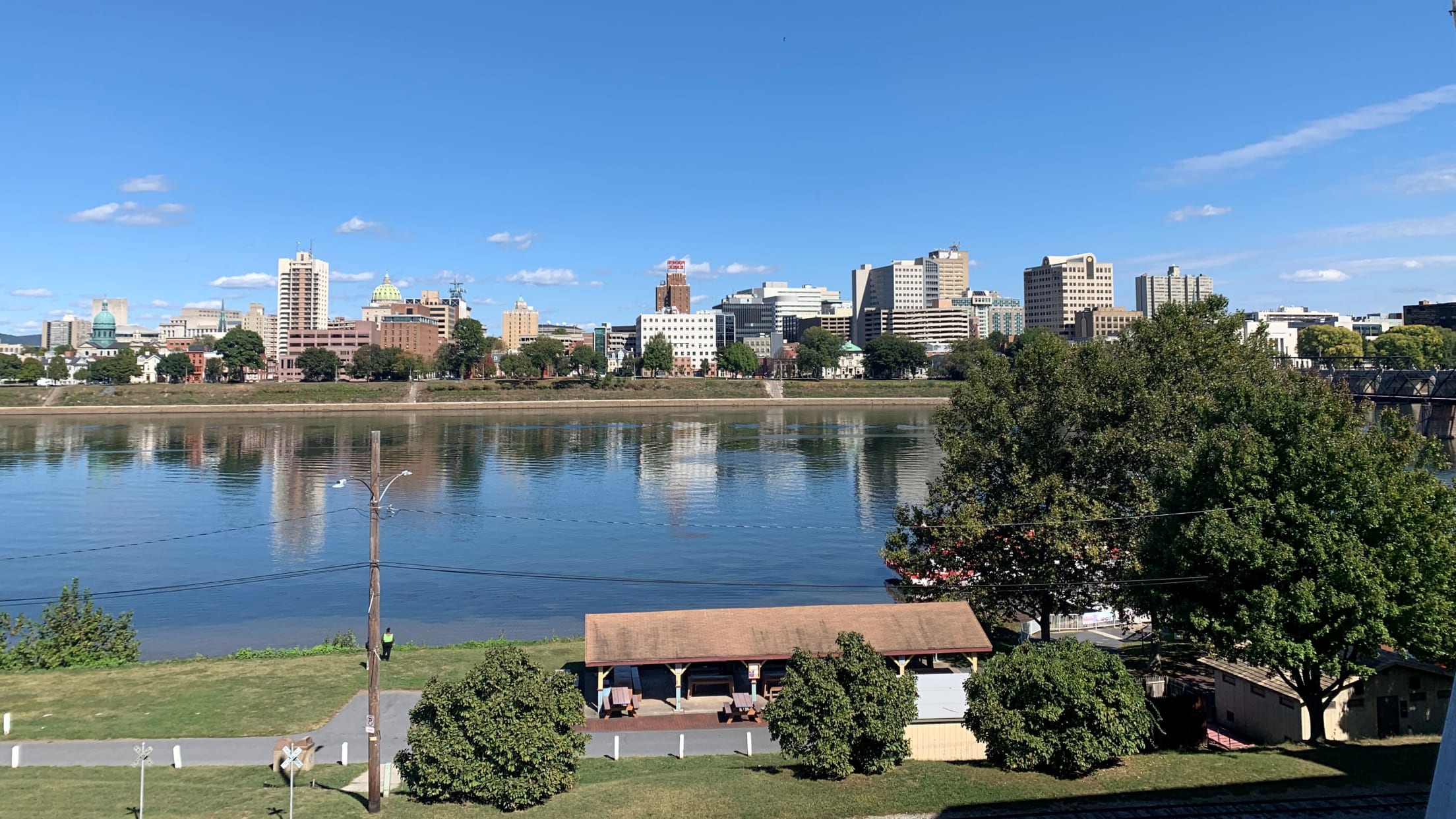 FNB Field was a fairly bare-bones facility when it opened in 1987, but a multi-phase renovation project implemented over the course of 2008 and 2009 resulted in a wide variety of improvements. An entirely new seating bowl was constructed, with the vast majority of the seats situated under the stadium roof. The roof offers crucial protection for fans (and their beverages), as Senators games had become notorious for the swarms of mayflies that would occasionally descend upon fans after flying from the Susquehanna River toward the stadium lights. In honor of this unique and somewhat disturbing claim to fame, the team unveiled an alternate set of mayfly-themed logos in 2007. In 2016 they announced that they were changing their name to the Mayflies, but, alas, it was April Fool's Day.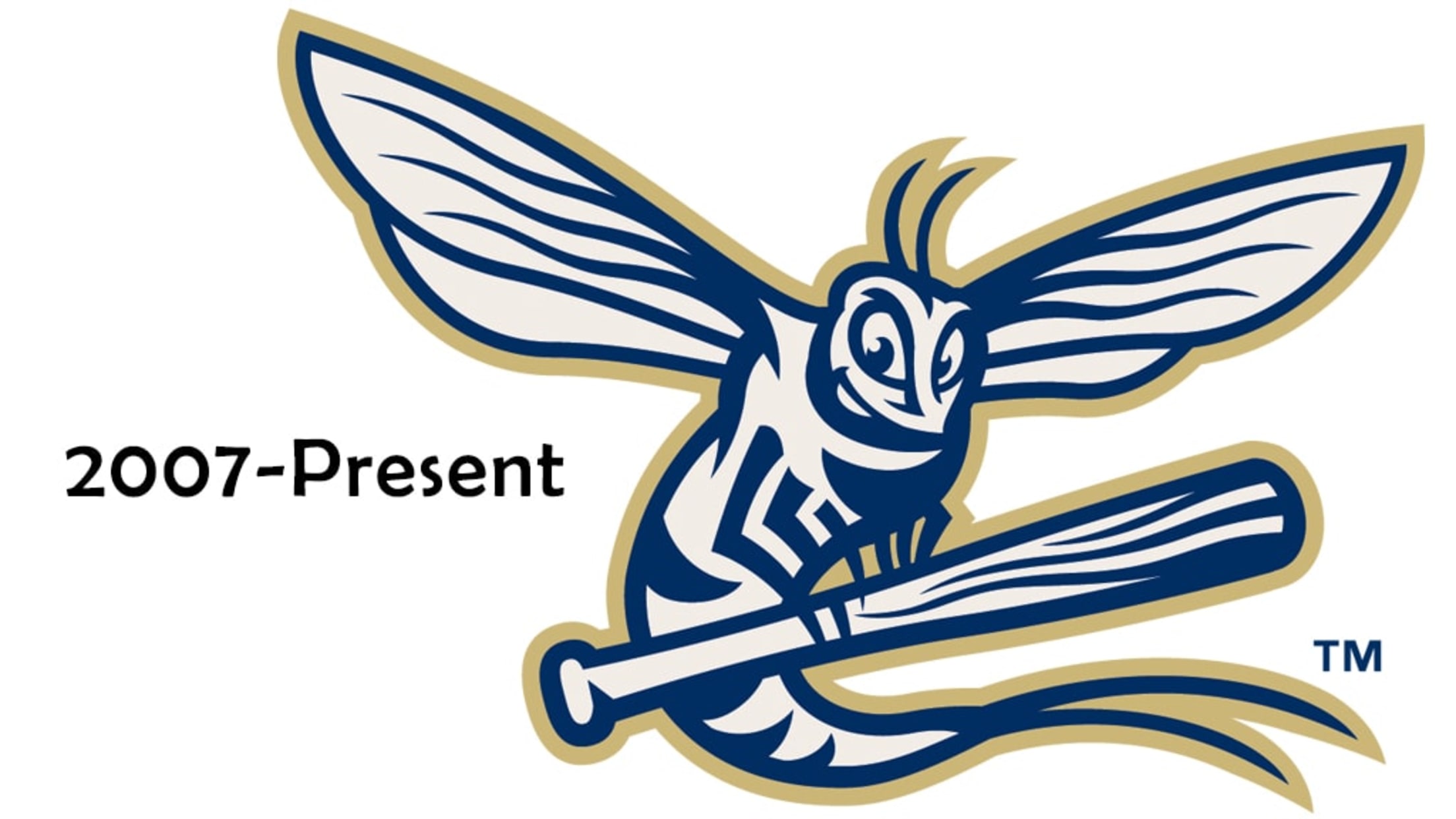 FNB Field's aquatic environs also means that it must withstand occasional flooding, with the last significant deluge occurring in 2011. The seating area is built on an unusually steep grade, allowing fans sit close to the action. The third-base boardwalk is often a hub of activity, with representatives from local businesses and community organizations interacting with the fans. The third-base side of the ballpark is also a great spot to take in views of the Susquehanna River and Harrisburg skyline. The outfield boardwalk, running from foul pole to foul pole, is highlighted by the self-explanatory Craft Beer Scoreboard Bar in right field.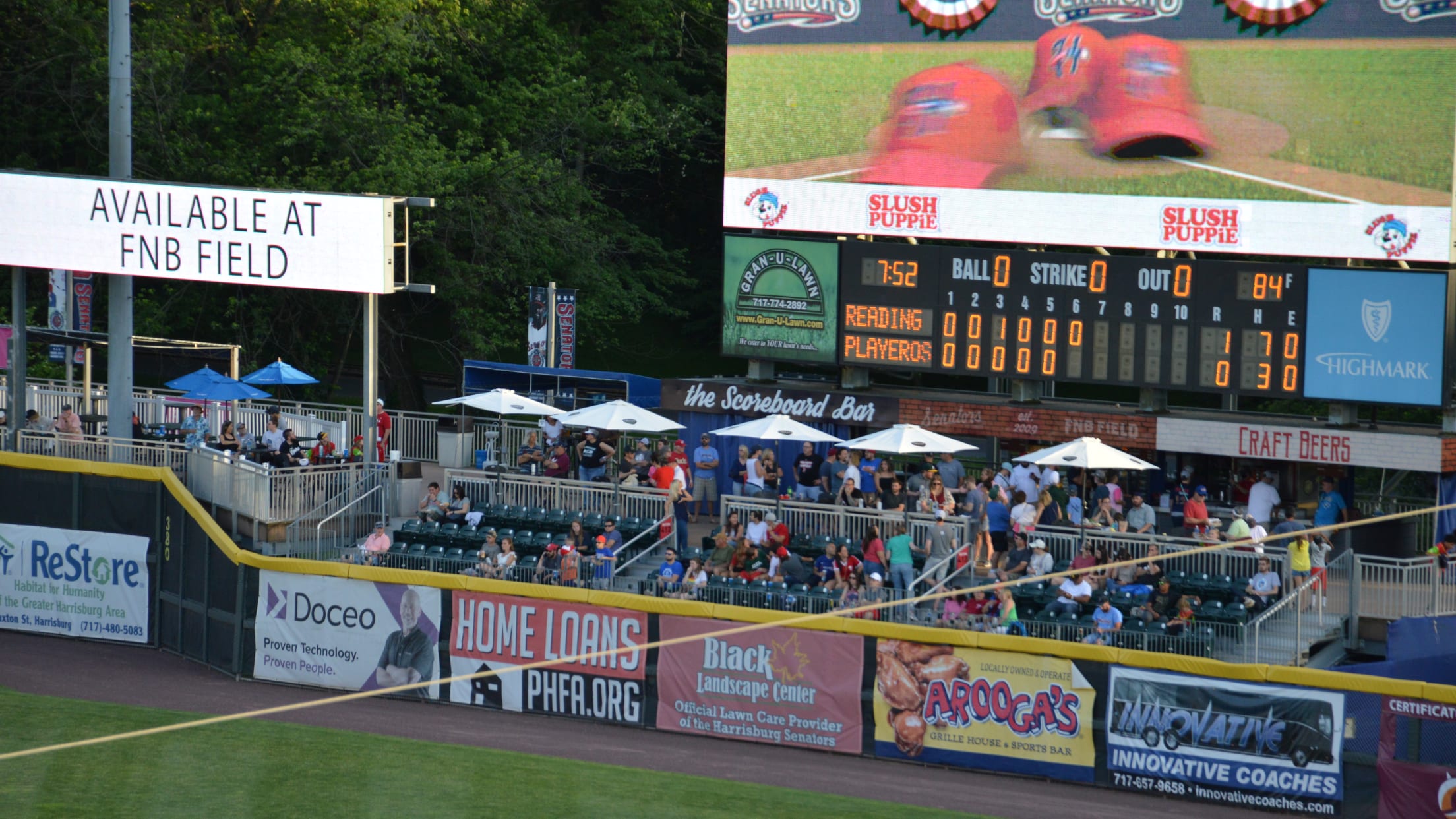 The Senators have hosted plenty of of premier prospects over the years, with many going on to distinguished Major League careers. The best of the best are featured in the team's unprecedented and not-at-all hyperbolic One & Only World Famous Life Size Bobblehead Hall of Fame. Vlad Guerrero, the first to be honored in such a way, attended his own induction. He has since been joined by Cliff Floyd, Bryce Harper, Matt Stairs, Brandon Phillips, Stephen Strasburg, Jamey Carrol and Ryan Zimmerman.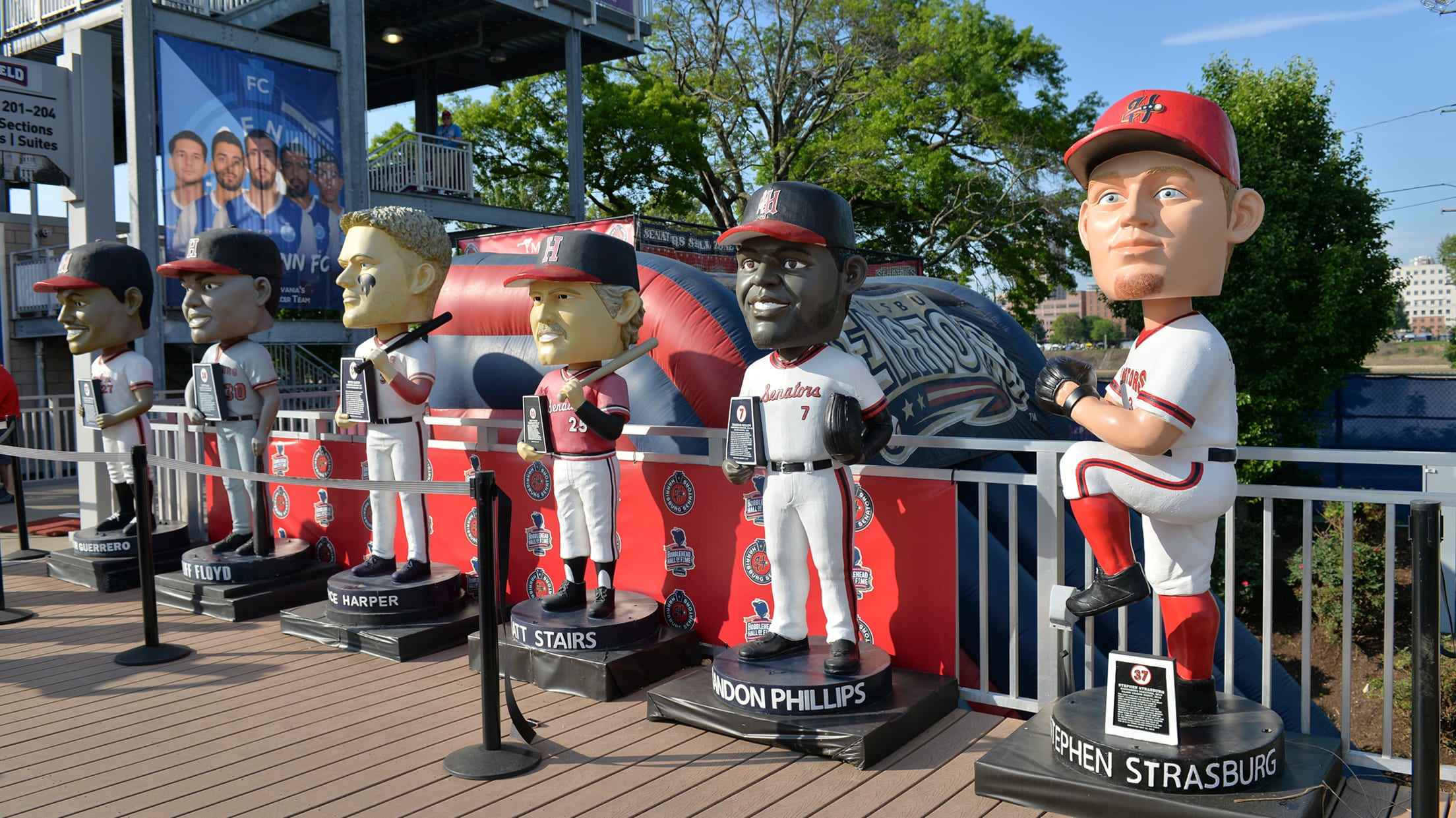 Concessions
The Senators offer a wide variety of hearty ballpark favorites, but make sure to save room for a Spot Dog or two. These come courtesy of The Spot, a Harrisburg institution that opened in 1939 and existed in two downtown Harrisburg locations before closing in 2007.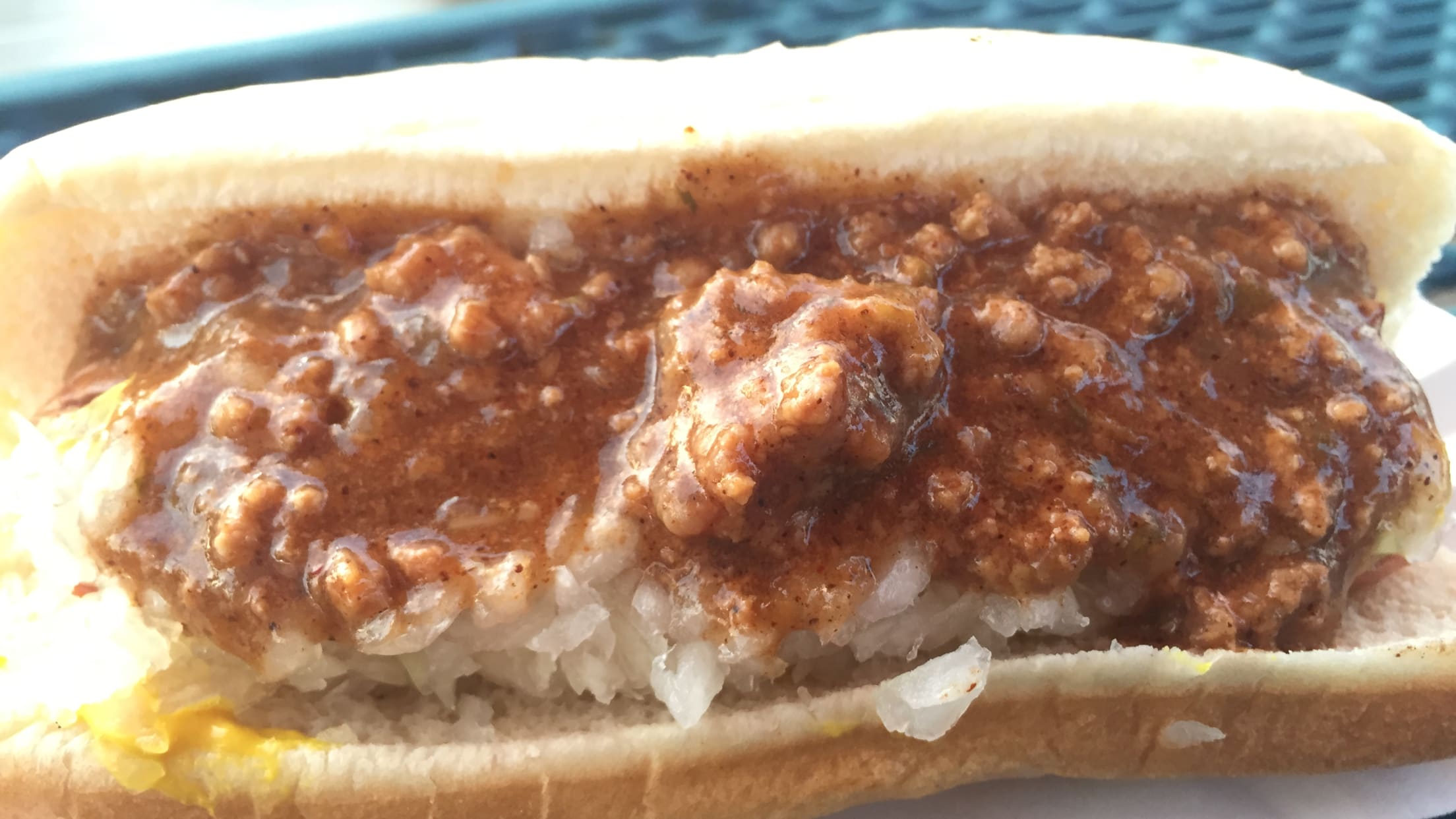 Spot Dogs live on at FNB Field, however, as these chili and onion-topped franks are served up from a right field-area concession stand operated by members of the same family that opened the original restaurant over 80 years ago.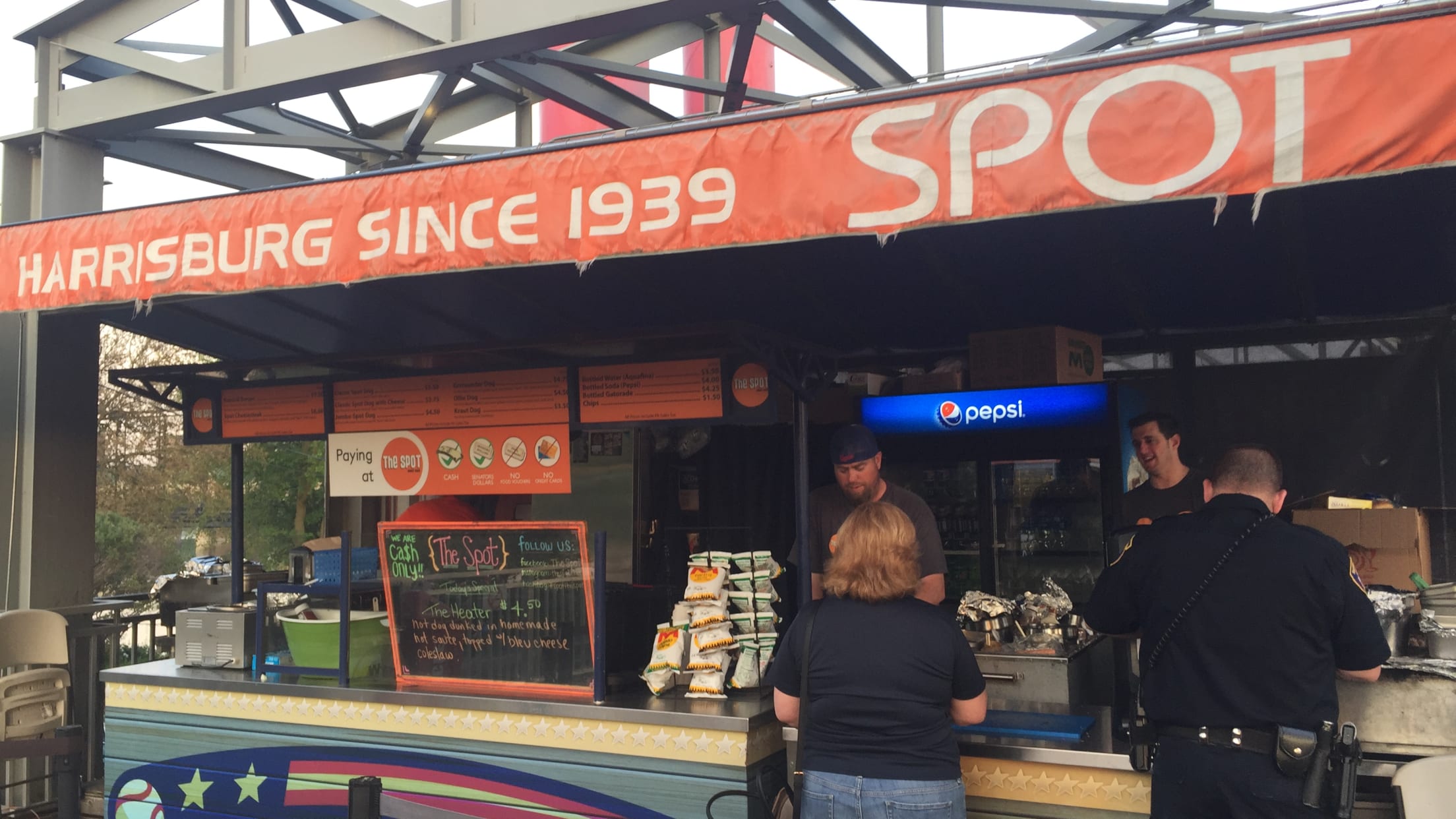 Mascot
If the idea of meeting a river monster at a ballpark seems frightening, allow the Senators to assuage your concern. Their mascot, Rascal, is a friendly river monster. He's been a ballpark staple ever since washing up on the shore of the Susquehanna River in an unmarked crate, as river monsters tend to do.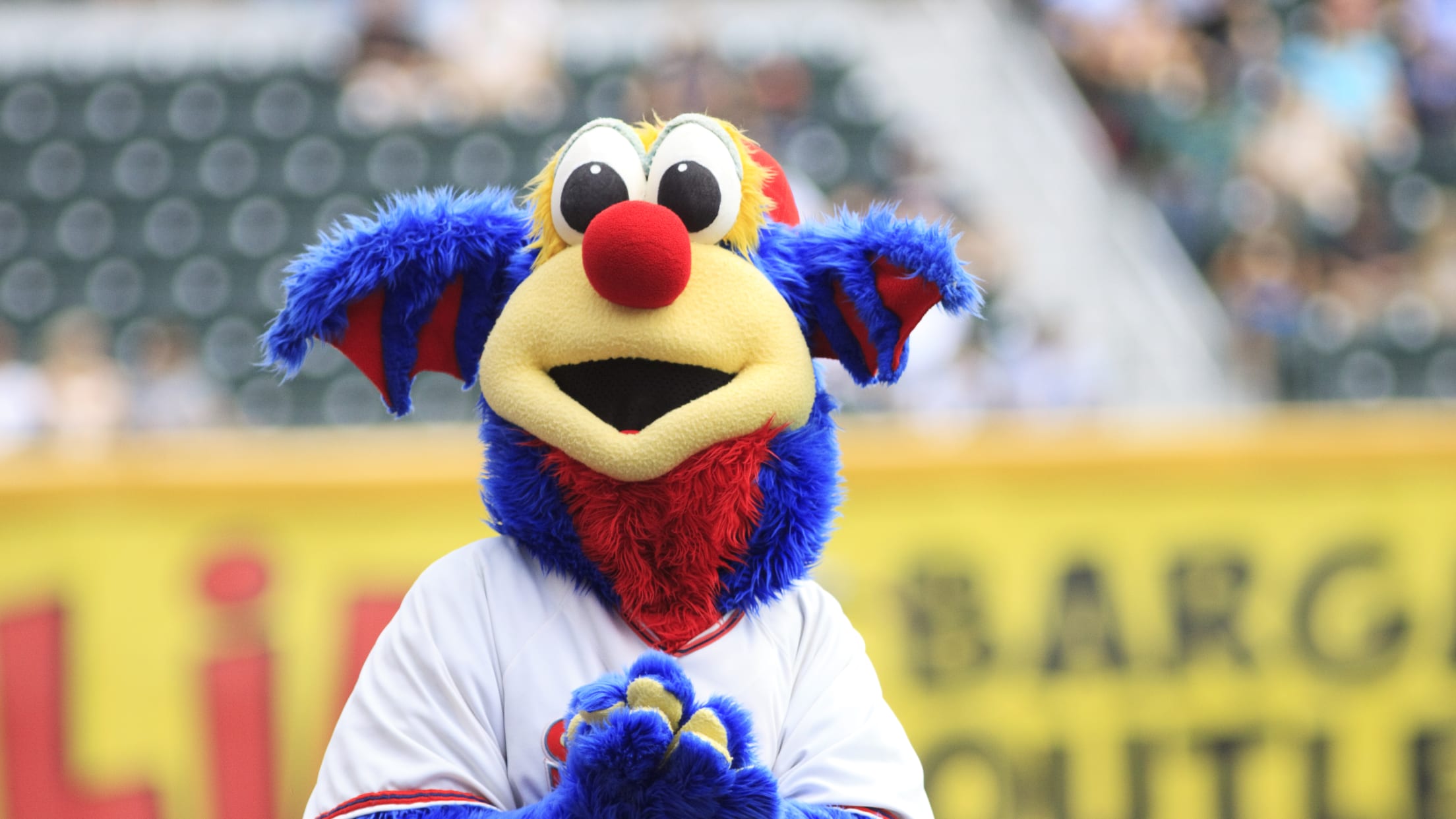 Due to his innate friendliness, Rascal has been able to persuade additional mascots to take up a ballpark residency along with him. Grrrounder is his canine confidante, while Uncle Slam WANTS YOU to have a great time at the ol' ballyard.
Local Attractions
In addition to FNB Field, City Island hosts a variety of family-friendly activities that could be enjoyed in advance of a ballgame. Take a ride on a miniature train, travel the river on the Pride of the Susquehanna paddlewheel boat, play a round of miniature golf and visit a stable that offers horse-drawn carriage rides. And, of course, the Susquehanna River itself offers a bounty of fishing, boating and biking opportunities.
Book a guided tour of the Pennsylvania Capitol Building and, if you're lucky, you'll get to see how the Keystone State's legislative sausage gets made. Other attractions in downtown Harrisburg include the National Civil War Museum, the Whitaker Center for Science and the Arts and the Pennsylvania National Fire Museum (located in an historic Victorian firehouse).
Hershey, Pa., the land of chocolate, is just a short drive from Harrisburg. Take a tour of Chocolate World and then spend the day on rollercoasters and waterslides at Hersheypark.
Food and Drink
If you like to get your tipple on, please note that the Harrisburg-Hershey area is home to over two dozen wineries, breweries and distilleries. As regards pre- or post-game dining, note that there are myriad establishments within walking distance of FNB Field on both sides of the Susquehanna River. The Wormleysburg side boasts a pair of popular waterfront establishments, Duke's Riverside Bar and Grille and Dockside Willies.
Lodging
There are dozens of places to stay within a 25-mile radius of FNB Field, including a pair of hotels in downtown Harrisburg located a short walk from the Market Street Bridge. For a more memorable (albeit expensive) experience, search out bucolic bed and breakfast establishments such as the Pleasant View Farm.
Moving On
The Senators are located approximately two hours away from their parent club, the Washington Nationals. The organization's Low- and High-A affiliates are nearby as well, in the form of the Fredericksburg Nationals and the Wilmington Blue Rocks. Or, since Harrisburg is the capital city, make the Senators a centerpiece of a Pennsylvania road trip that also includes the Altoona Curve, Reading Fightin Phils, Lehigh Valley IronPigs and Scranton/Wilkes-Barre RailRiders.
The Road to Washington DC
The Nationals' system features four teams in four states, but nonetheless these teams are located comparatively close to one another. Prospects start out in Fredericksburg, Va., before moving on to Wilmington, Del., Harrisburg, Rochester, N.Y. and, finally, our nation's capital.
Low-A: Fredericksburg Nationals
High-A: Wilmington Blue Rocks
Double-A: Harrisburg Senators
Triple-A: Rochester Red Wings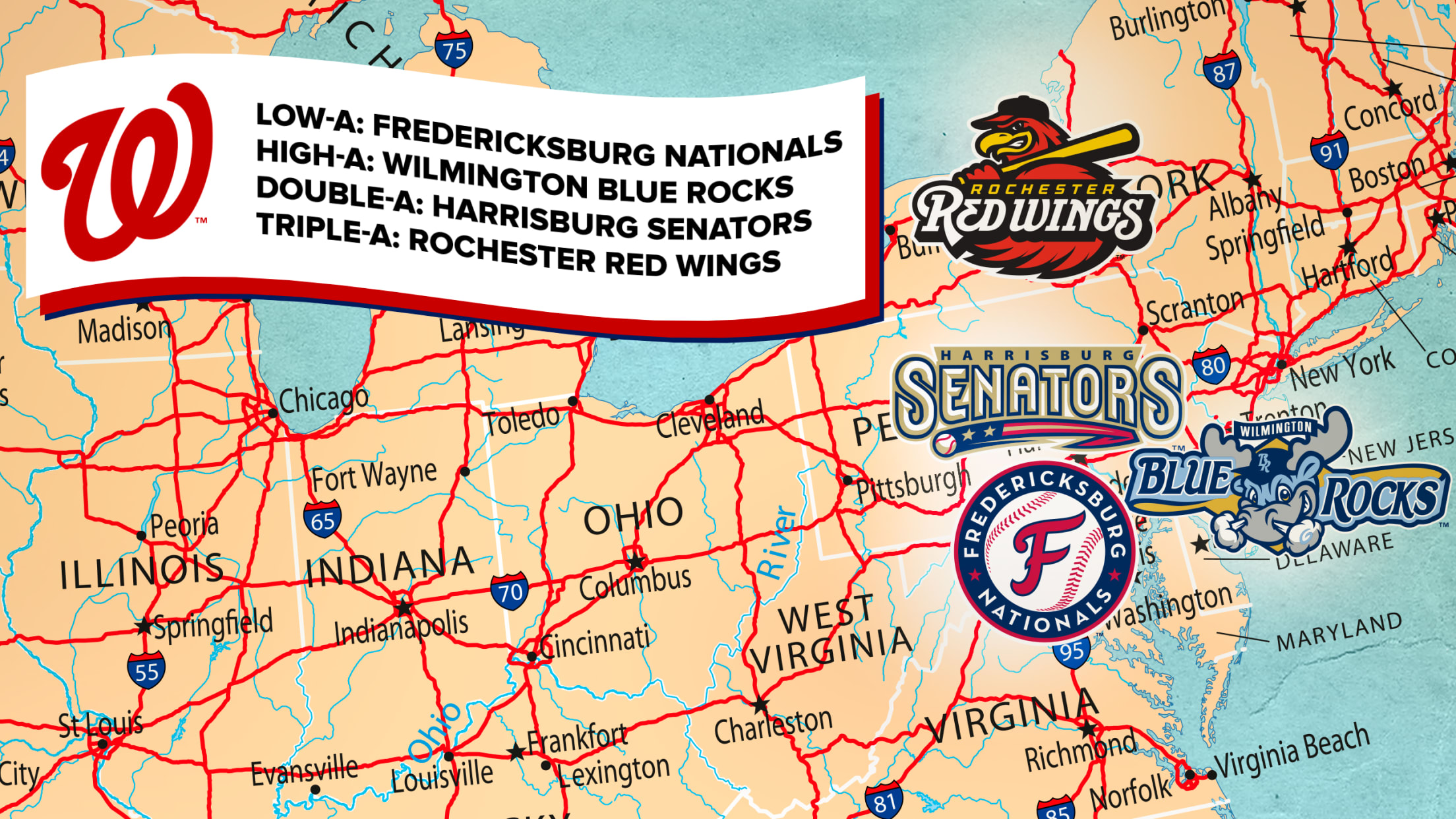 credits:
Benjamin Hill, who covers the business and culture of Minor League Baseball, has visited 182 Minor League ballparks.