Explore Rochester's Innovative Field
Welcome to Innovative Field, home of the Rochester Red Wings. The Red Wings are the oldest non-Major League team in the United States and a beloved city institution. Be ready for a passionate fanbase, load up on the iconic white hot dogs, chug a few beers and prepare to explore one of the Finger Lakes' greatest cities.
Roachester Red Wings (Triple-A affiliate of the Washington Nationals since 2021)
Established: 1899
Ballpark: Innovative Field
League: International League
Notable Alumni: Cal Ripken Jr., Justin Morneau, Mike Boddicker, Bob Gibson, Bobby Grich, Don Baylor, Brian Roberts, Boog Powell, Frank Robinson (as manager)
Championships: 17, most recently in 1997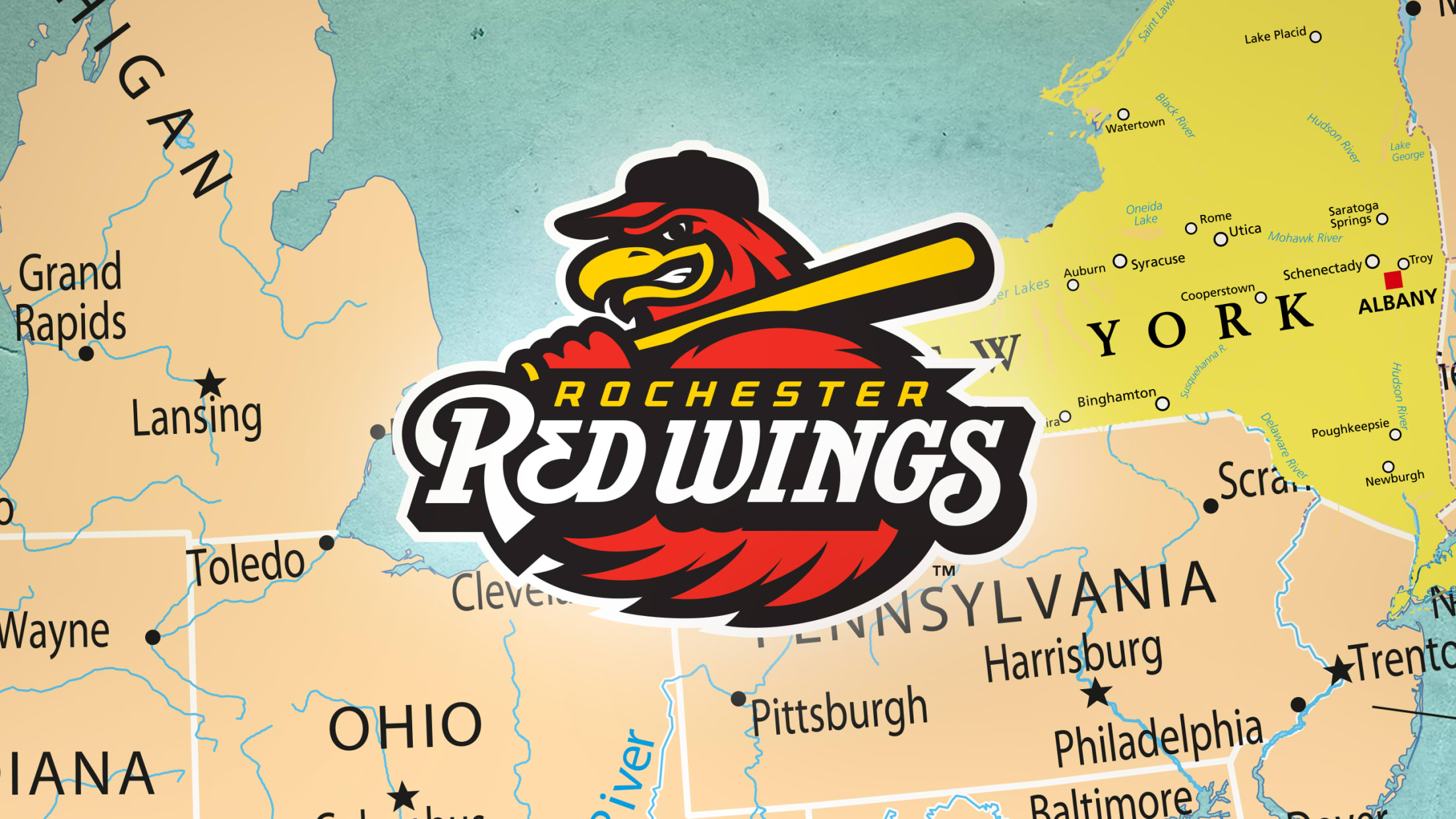 Since being established in 1899, the Red Wings have been one of the most popular and enduring teams in baseball history. Despite lacking a Major League pedigree, the city loves its Red Wings, even earning the title "Baseball City, U.S.A." from Baseball America in 1998. As Rochester baseball historian Douglas Brei discovered, they are one of only six franchises in North American professional sports history to have played in the same city and league since the 19th century, along with the Cubs, Reds, Phillies, Pirates, and Cardinals.
Beyond just the team's age, it's shocking just how few parent organizations the team has had in its lifespan. The Red Wings were a Cardinals farm team from 1929-60, Orioles from 61-2002, and Twins until 2021 when Minneapolis' twin city, St. Paul, got an affiliated Minor League team. Major League teams love the Red Wings nearly as much as its fans do.
However, the Red Wings didn't earn their name until they became a Cardinals farm team. Before that, they were known as the Bronchos, Hustlers, Colts and Tribe.
Innovative Field
Google Maps
Red Wings Roster
Red Wings Schedule
One Morrie Silver Way
Rochester, NY 14608
(585) 454-1001
Capacity: 13,500
Dimensions: left field, 335 feet; center field, 402 feet; right field, 322 feet
Park Factors (2021-22)
100 = league average
Runs: 101 | Homers: 95 | Hits: 101
International League environment: 4.89 runs per team per game (seventh-highest among 11 full-season leagues)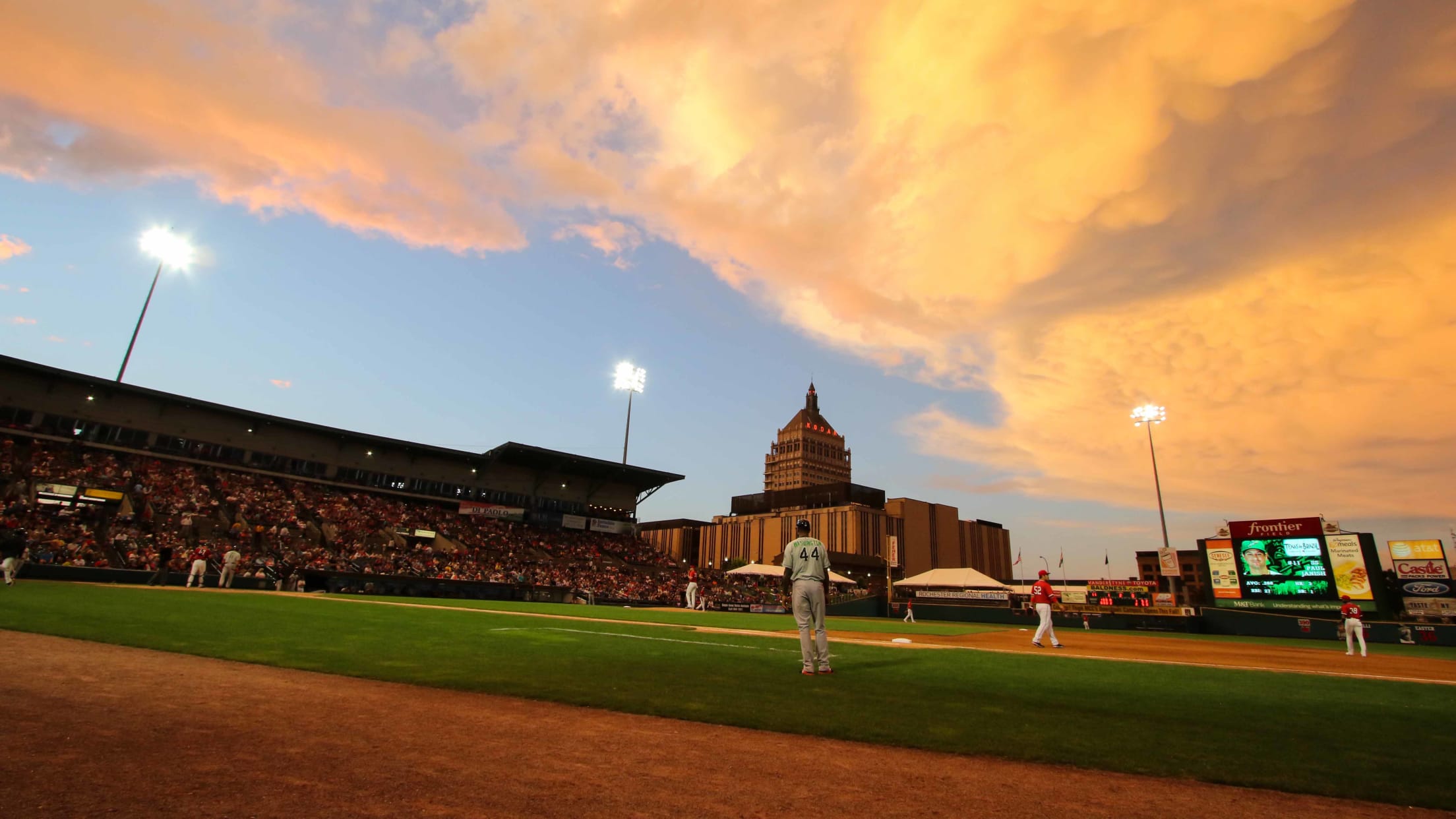 All that history could have been lost if not for some town spirit. In 1956, the St. Louis Cardinals -- who owned the team at the time -- announced that they were planning on moving the affiliate out of Rochester. Not willing to lose the city's baseball team, local businessman Morrie Silver led a stock drive to save the team. Only problem? He had just 72 days to do it.
Selling at $10 per share, local businesses and citizens emptied their pockets. It's what's now known as the "72 Day Miracle," Silver sold 8,222 shares in the team -- enough to buy the club from St. Louis. That number now hangs on the outfield wall as one of three numbers the Red Wings have retired.
"They saw the importance of the Red Wings to the community. It was more than just a baseball team, it was a point of pride," Scott Pitoniak, co-author of "Silver Seasons" about the Red Wings said. "It was a dire situation -- whether or not professional baseball was going to remain here in Rochester."
Features
Innovative Field opened its gates for the first time on April 11, 1997 -- replacing the iconic Silver Stadium -- named in honor of Morrie Silver -- that was the team's home for 68 years starting in 1929. Located in downtown Rochester, Innovative Field has some of the city's best views, including plenty of seats that let you gaze upon the iconic Kodak Tower beyond the left-field wall.
Befitting the team's historic status, you'll want to give yourself some time to walk around the park and take a look at the statues on display. Out front you'll find Morrie Silver posed with a young baseball fan. Then you'll want to check out the large and fearsome figure of the titular Red Wing in flight and a horse made entirely out of baseball gloves. Then find the statue of legendary Red Wings player, coach, manager, general manager and broadcaster, Joe Altobelli -- Rochester's own "Mr. Baseball."
Head down the first-base line and check out the Red Wings' Hall of Fame. Established in 1989, the team most recently honored Rich Dauer for his MVP and Rookie of the Year Award-winning season with the club in 1976.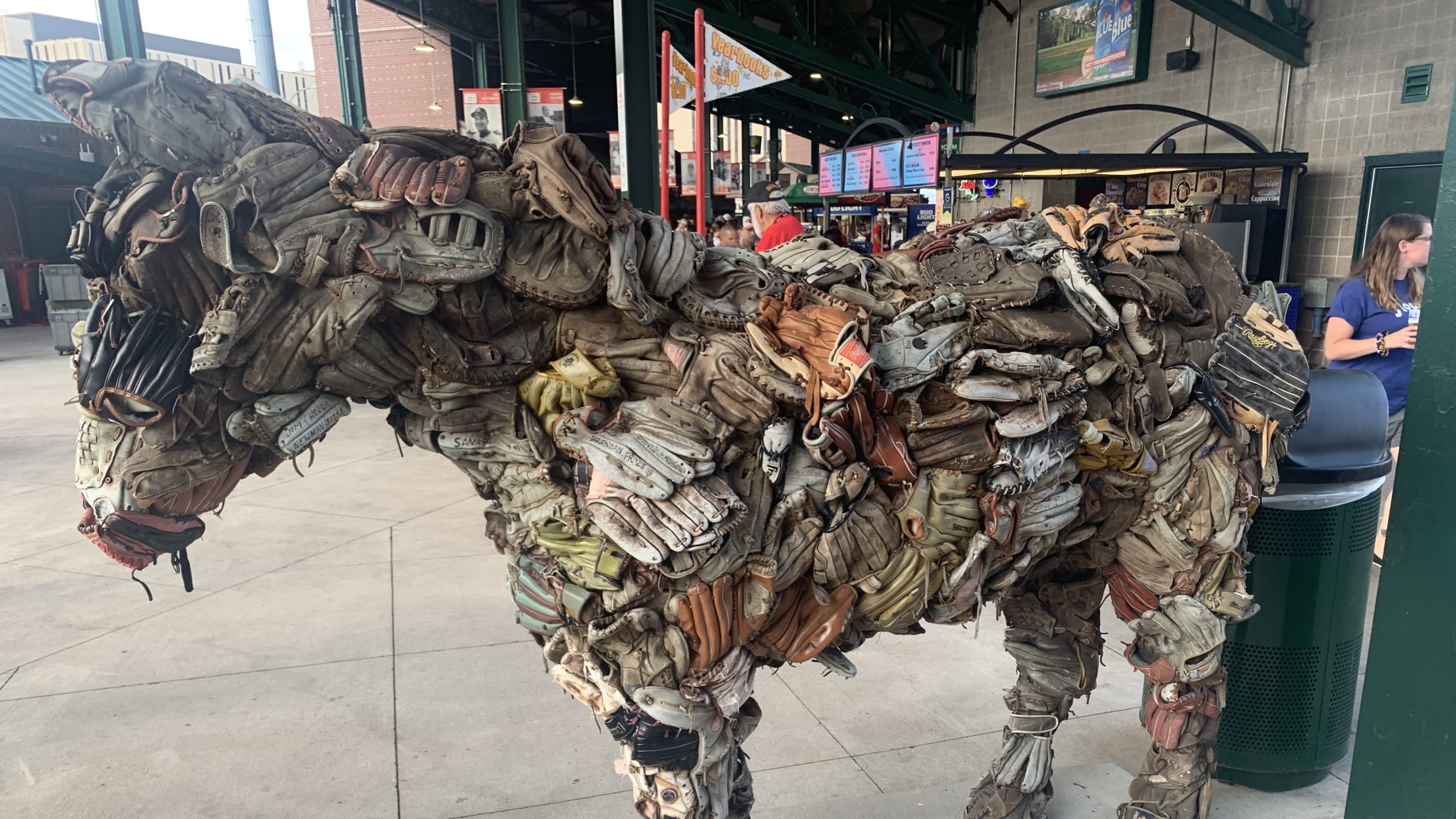 Concessions
Come hungry when you show up. There are plenty of the old ballpark standbys -- hot dogs, burgers and fries, oh my -- but the Red Wings do a great job showcasing some of the region's specialties.
Instead of a standard hot dog, why not grab a Zweigle's red or white hot. The red hots are close to your traditional hot dog, but the white hot is an uncured dog made of pork, beef and veal. The lack of curing is responsible for its "white" color and is considered a Rochester specialty, originating in Rochester's German community during the 1920s.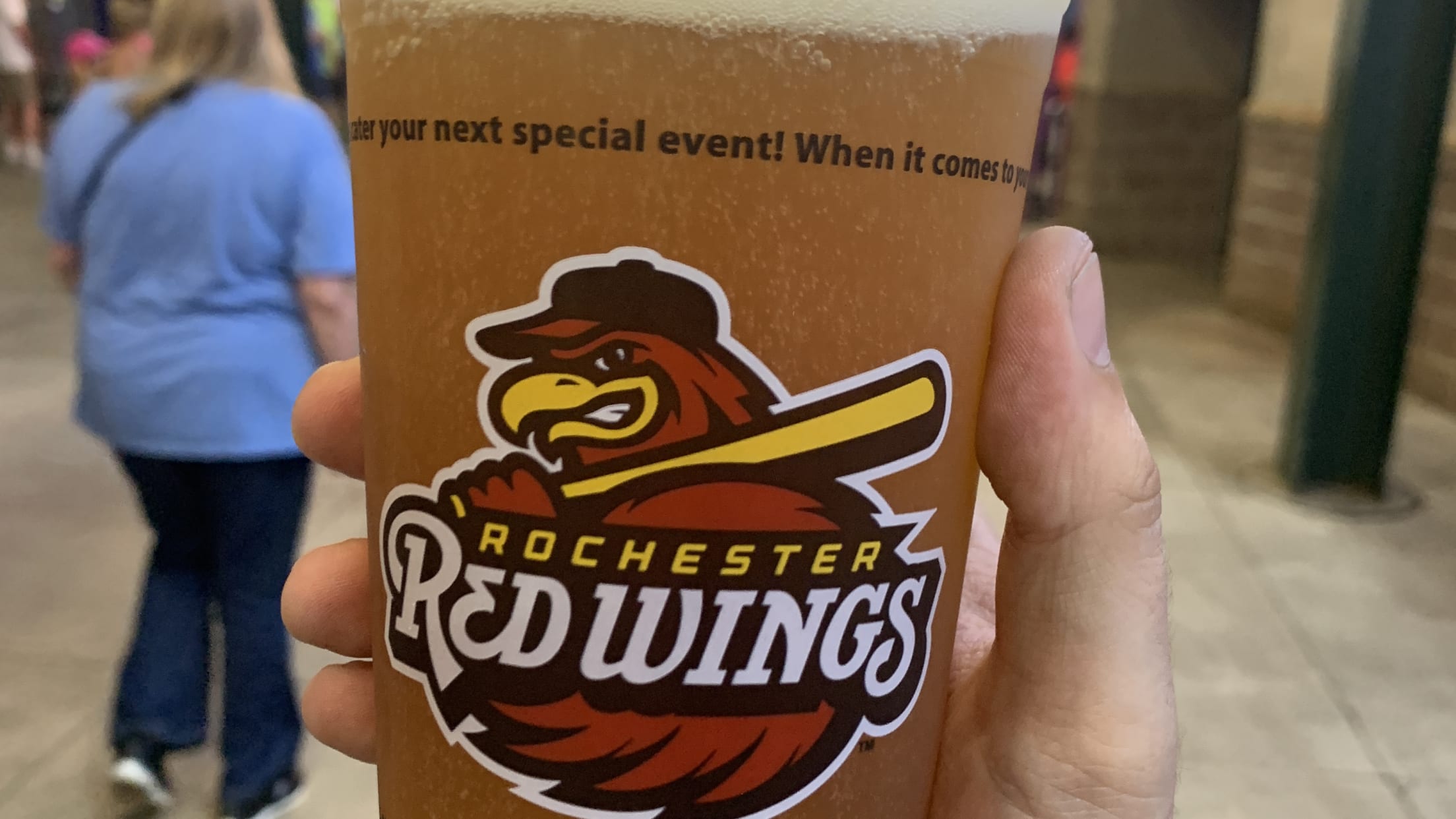 The park also offers up beef on weck sandwiches -- a regional specialty featuring a Kimmelweck roll, rare roast beef, a heaping spread of horseradish, and au jus for dipping. There are even Friday night fish fries and plenty of Genesee Beer on tap. The Red Wings also have their own brew, the Red Wing Red Ale, from nearby Rohrbach Brewery.
You may also want to come on a night when the team plays as the Plates. That's when the team serves up Rochester's most famous delicacy -- the garbage plate -- featuring macaroni salad, beans, french fries, a chili-like meat sauce, and either hot dogs or hamburgers. We'll talk about those more later.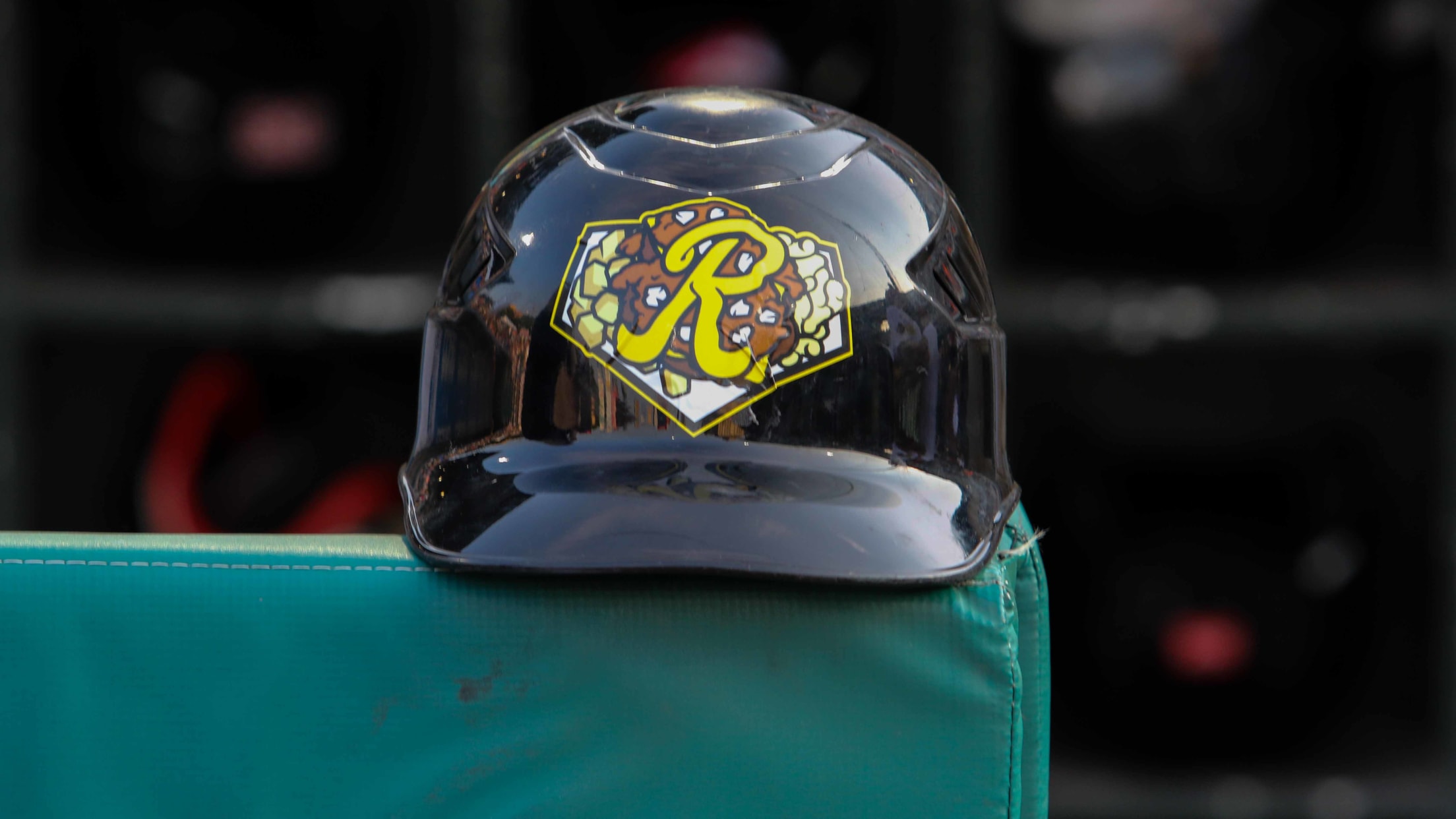 Mascots
Say hello to Spikes and Mittsy, the Red Wings' feathery on-field friends. Spikes showed up in 1997 and Mittsy came to town just a few years later. But on days when the team plays as the Plates, get ready to meet their newest mascot, Mac. Mac is like if Oscar the Grouch not only lived in trash, but absolutely loved it.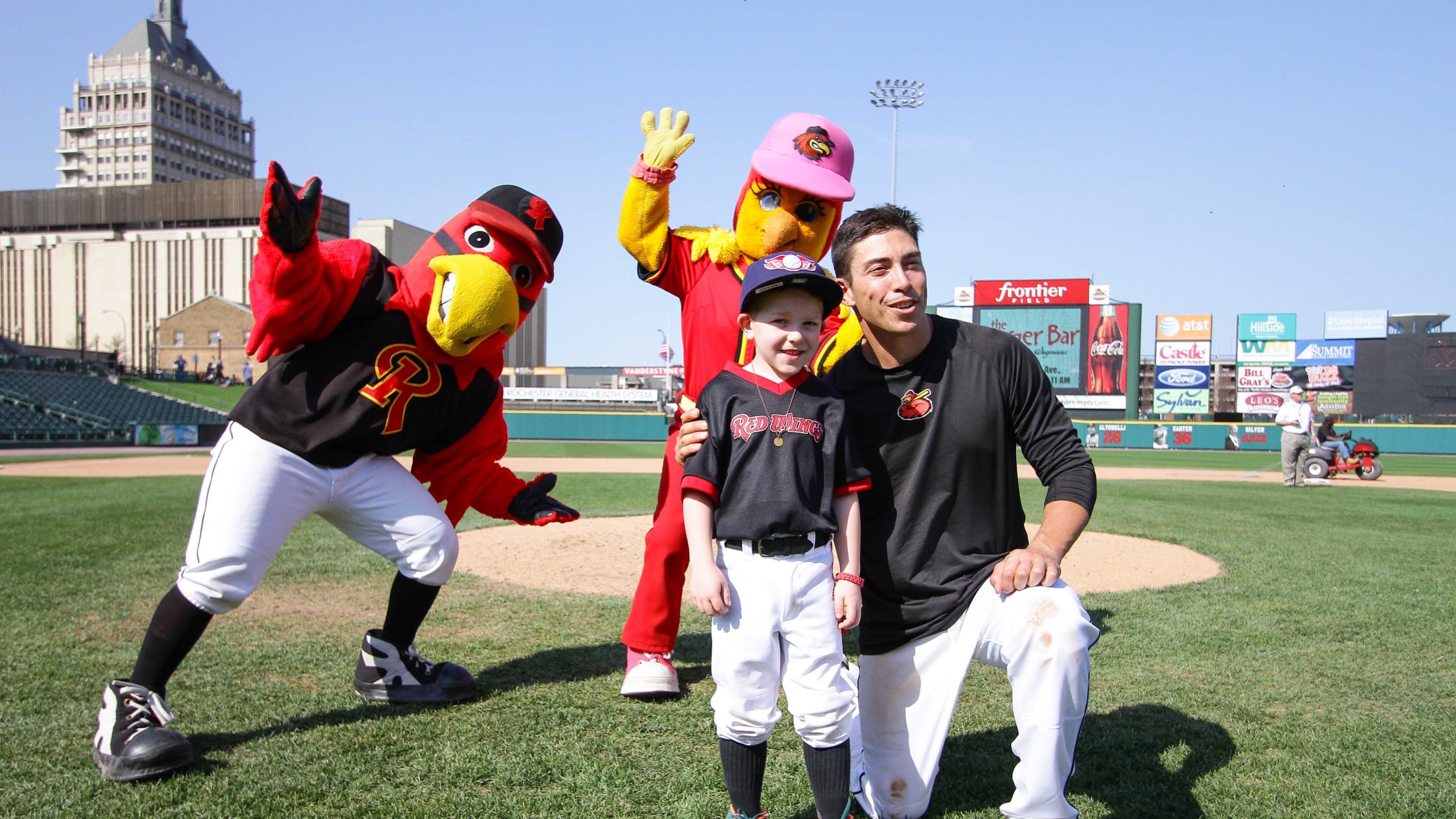 Where to Stay
Headed to the stadium and looking for a hotel nearby? Your Wyndham is waiting. As the Official Hotel of Minor League Baseball, Wyndham Hotels & Resorts welcomes baseball fans with a portfolio of 24 trusted brands. Find Hotels by Wyndham closest to the ballpark below and book now at wyndhamhotels.com.
• Super 8 by Wyndham Webster/Rochester
• Microtel Inn & Suites by Wyndham Victor/Rochester
• Microtel Inn & Suites by Wyndham Chili/Rochester Airport
• Microtel Inn & Suites by Wyndham Farmington
• Microtel Inn & Suites by Wyndham Macedon
Local Attractions
There is plenty to do while you're in town, so perhaps plan on coming for a full weekend series. The Eastman Museum is the world's oldest museum devoted to photography. Named for George Eastman, who founded the Kodak company, the museum's collections feature Kodak's historical collection, Civil War photographs by Alexander Gardner, and much more.
The Strong National Museum of Play is unlike any museum you've likely encountered. The name is an indication of what's in store: This museum features highly interactive exhibits focused on the world of toys and games, making it perfect for both adults and children.
Susan B. Anthony's house is also in Rochester and open to the public. Those with more macabre tastes should visit Mt. Hope cemetery for her resting place and the grave of Frederick Douglass.
Musicians and music lovers should also stop by the iconic House of Guitars, which has been helping rock bands since they opened in 1964. They're known for their legendary TV advertisements and were also the first American store to carry Vox amplifiers after the Beatles came to America.
Before you go, swing by the Record Archive for some slabs of vinyl. The Record Archive has been open since 1975 and is one of the original co-founders of Record Store Day.
Food and Drink
I hope you saved some room at Innovative Field, because now it's time to explore Rochester's greatest treat, the Garbage Plate. You'll first need to hit up Nick Tahou Hots, the original home of the garbage plate. Open since 1918, Nick Tahou's is a Rochester institution. Can you even claim to have gone to Rochester if you haven't been there?
While Nick can lay claim to the original, there is a battle all across town for the best. Some pledge allegiance to Steve T's, while some opt for the pricier, perhaps more gourmet version (but do you want a gourmet garbage plate?) that can be found at McCann's Local Meats. Really, you're just going to need to eat a half-dozen of these to figure out your favorite. Many bars, pizzerias, and restaurants offer up their own version of the dish, so many people's favorite tends to be what they grew up eating.
After that, you'll want to wash all that mac salad down, so head over to Genessee Brewery. The oldest active brewery in New York state, Genessee is famed for its namesake beer and Cream Ale, but hit up the brewery for all the local goods that may not be canned for widespread distribution. That includes beers like their Ruby Red Kolsch and Honey Brown beer.
If you need more libations, then the Rohrbach Brewing Company is the spot for your craft brews.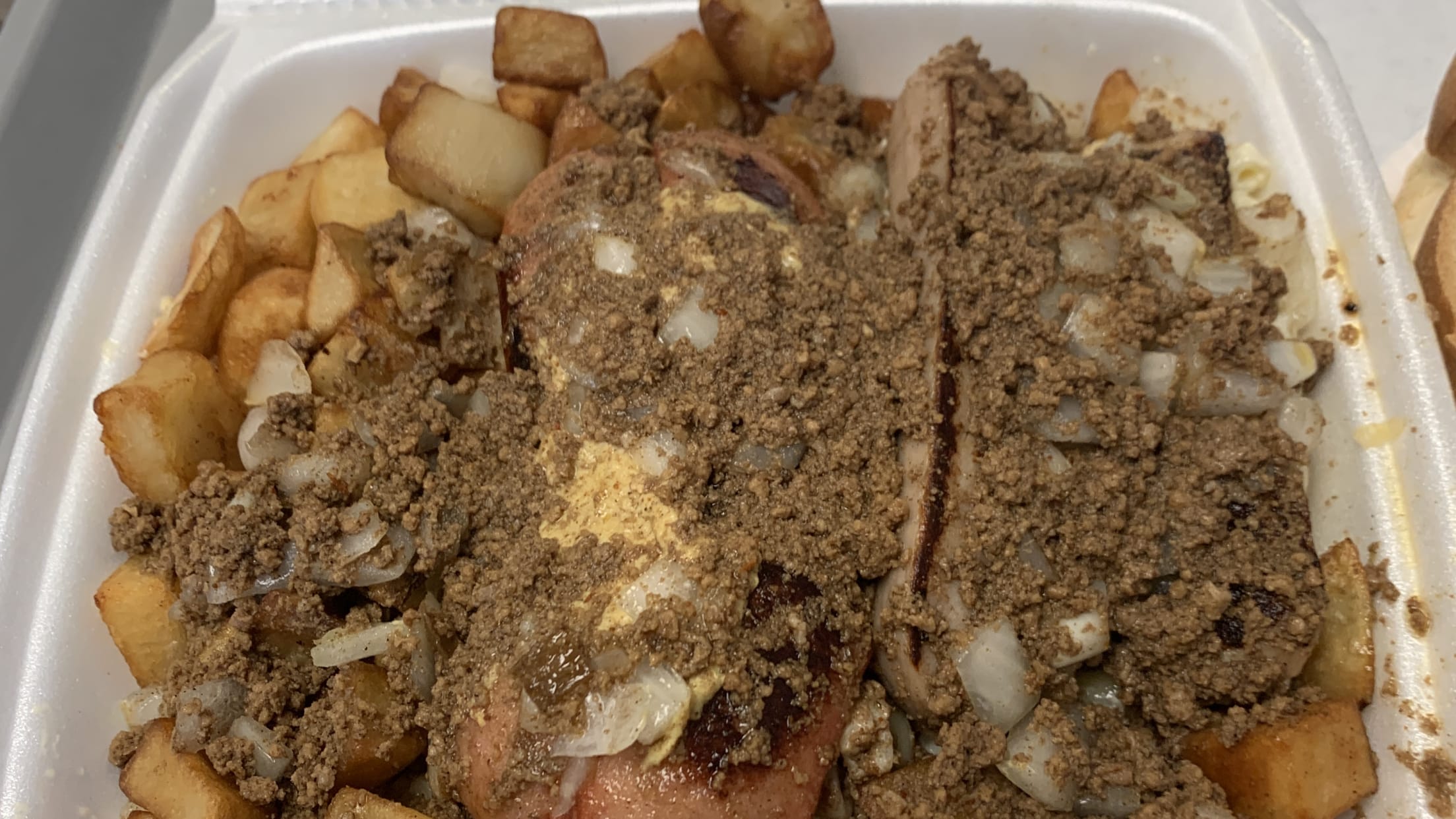 Moving On
If you're up in Rochester, you should definitely drive an hour west and head to Buffalo to see the Blue Jays' Triple-A farm team, the Bisons. From there, you can either head south to catch the Binghamton Rumble Ponies -- the Mets' Double-A club -- or head two hours north and see the Jays at home in Toronto. Heck, Detroit is only four hours from Buffalo, so there's no shortage of baseball to see if you're willing to drive a little bit.
The Road to Washington D.C.
Rochester may be the last stop for prospects before joining the Nationals, but it's the farthest outpost from D.C. If you wanted to spend a week watching all the affiliates before winding up at Nationals Park, you'd likely want to go in reverse: Start with Rochester and work your way down before finishing with the Single-A Fredericksburg Nationals.
Single-A: Fredericksburg Nationals
High-A: Wilmington Blue Rocks
Double-A: Harrisburg Senators
Triple-A: Rochester Red Wings