Explore Charlotte's Truist Field
Welcome to Truist Field, home of the Knights and crown jewel of the Queen City. Charlotte's skyline towers over the ballpark, resulting in what just may be the most spectacular setting in all of Minor League Baseball.
Charlotte Knights (Triple-A affiliate of the Chicago White Sox since 1999)
Established: 1976 (in the Double-A Southern League as the Charlotte Orioles)
League: International League
Ballpark: Truist Field (opened 2014 as BB&T Ballpark)
Championships: 1980, 1984, 1993, 1999
Notable Alumni: Jim Thome, Tim Anderson, Joe Crede, Cliff Floyd, Lucas Giolito, Steve Finley, Carlos Lee, Scott Podsednik, Chris Sale, Preston Wilson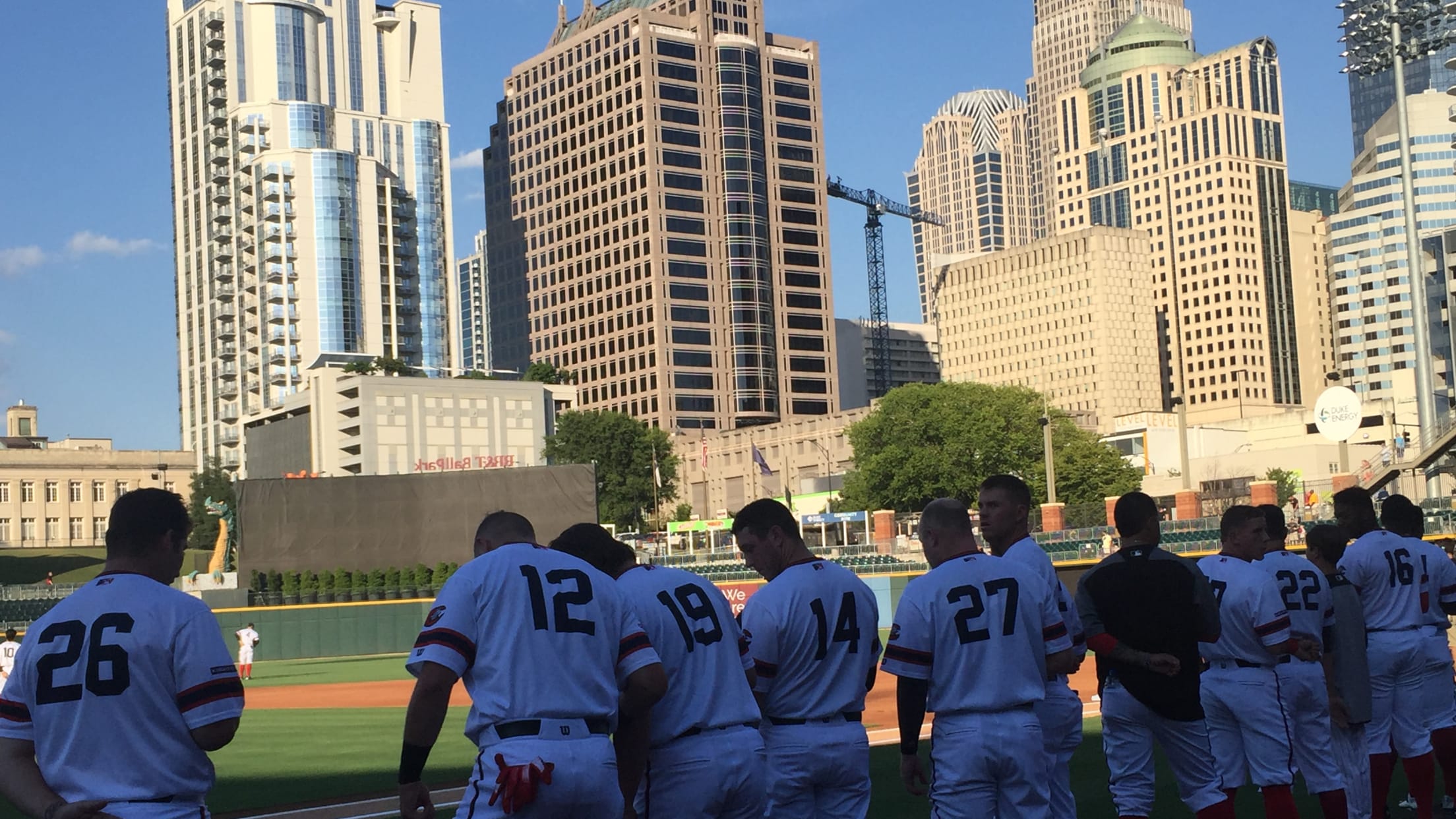 The roots of today's Charlotte Knights date back to 1976, when the Double-A Charlotte Orioles arrived on the scene. In 1988 this Southern League entity rebranded itself as the Knights, a chivalrous reference to Charlotte's "Queen City" nickname (Charlotte was named after Queen Charlotte, the wife of King George III). Following the 1992 season the Double-A iteration of Charlotte's team relocated to Nashville, so that a new Triple-A International League expansion franchise could take its place.
The Triple-A Knights were a Cleveland affiliate in 1993 and '94, followed by four seasons with the Marlins. Charlotte's current partnership with the Chicago White Sox, now in its fourth decade, began in 1999.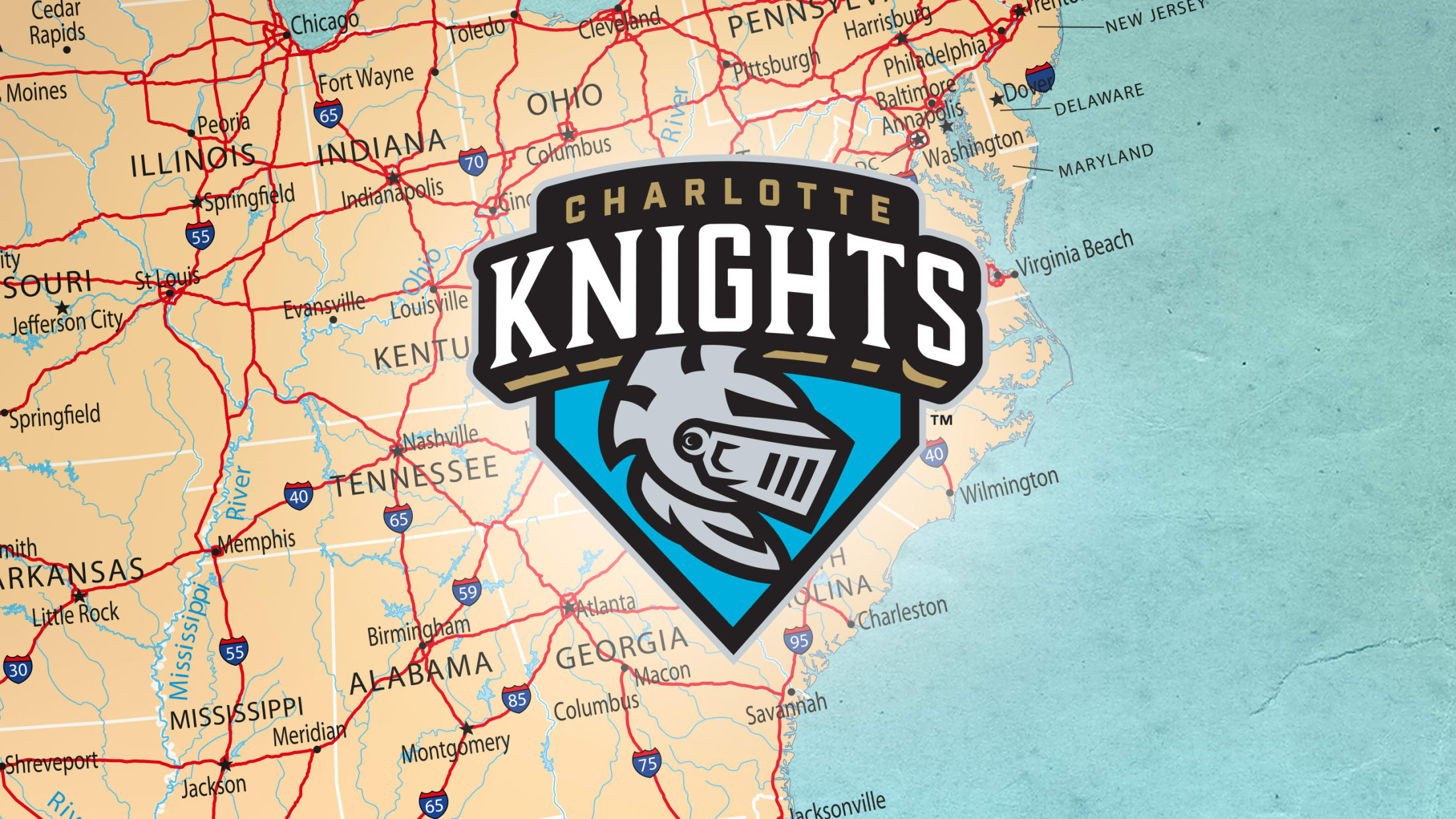 Charlotte's baseball history far predates the Orioles and Knights, however. From 1892 through 1972 the city hosted a number of Minor League franchises, nearly all of them named the Charlotte Hornets. Charlotte may be the Queen City, but during the Revolutionary War it put up a vicious defense. This steadfast opposition to colonial rule led British Commander Lord Cornwallis to dub it "a veritable nest of Hornets." The Hornets' name now lives on through the city's NBA team. The Knights, meanwhile, have staged numerous Hornets tribute nights featuring throwback jerseys and appearances by notable team alumni.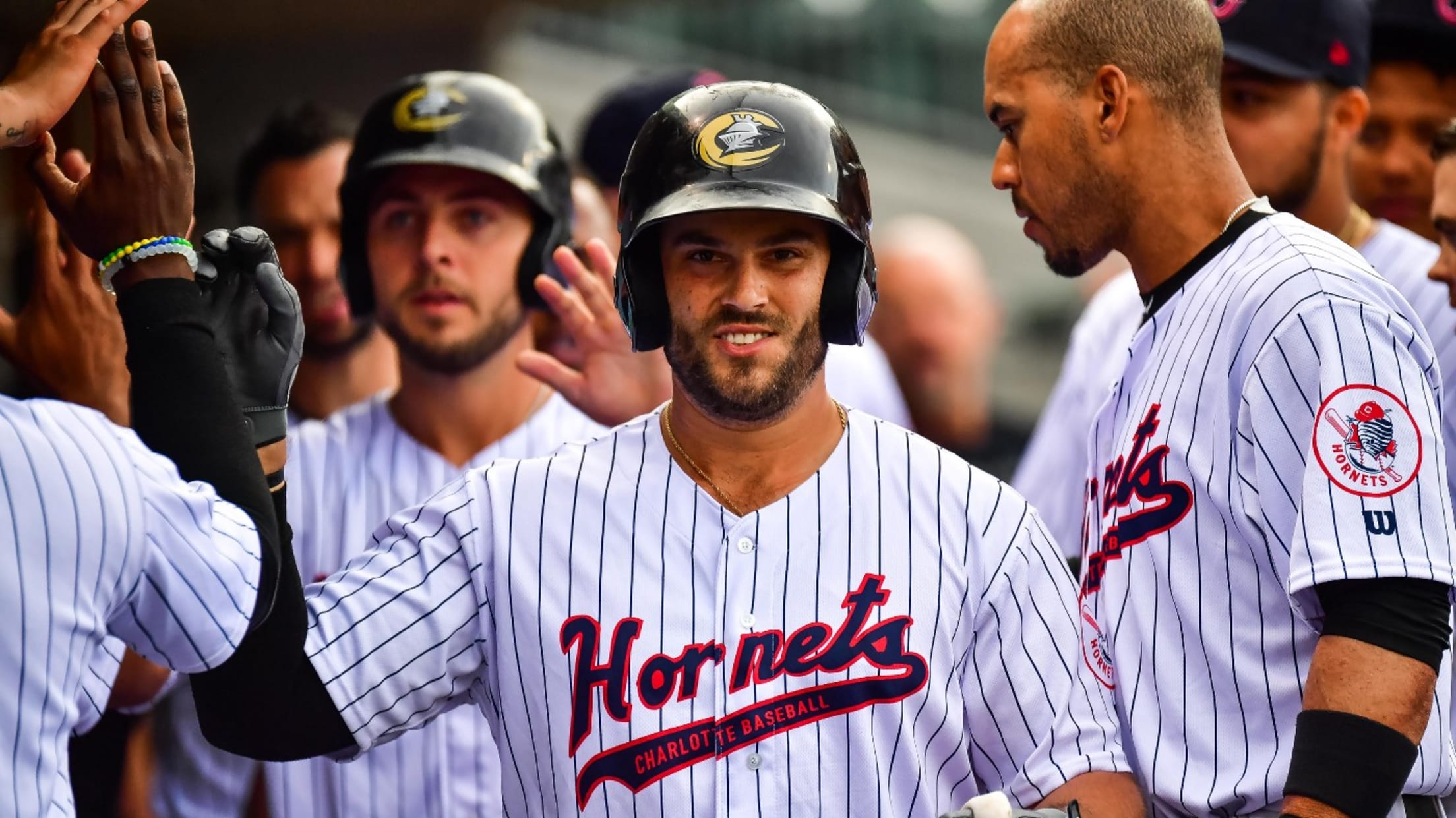 Truist Field
Ballpark Location (via Google Maps)
Charlotte Knights Schedule
Charlotte Knights Roster
324 S. Mint Street
Charlotte, NC 28202
(704) 274-8300
Capacity: Approximately 10,200
Dimensions: left field, 330 feet; center field, 400 feet; right field, 315 feet
Park factors (2021-22)
100 = league average
Runs: 123 | Homers: 160 | Hits: 112
International League environment: 4.89 runs per team per game (seventh-highest among 11 full-season leagues)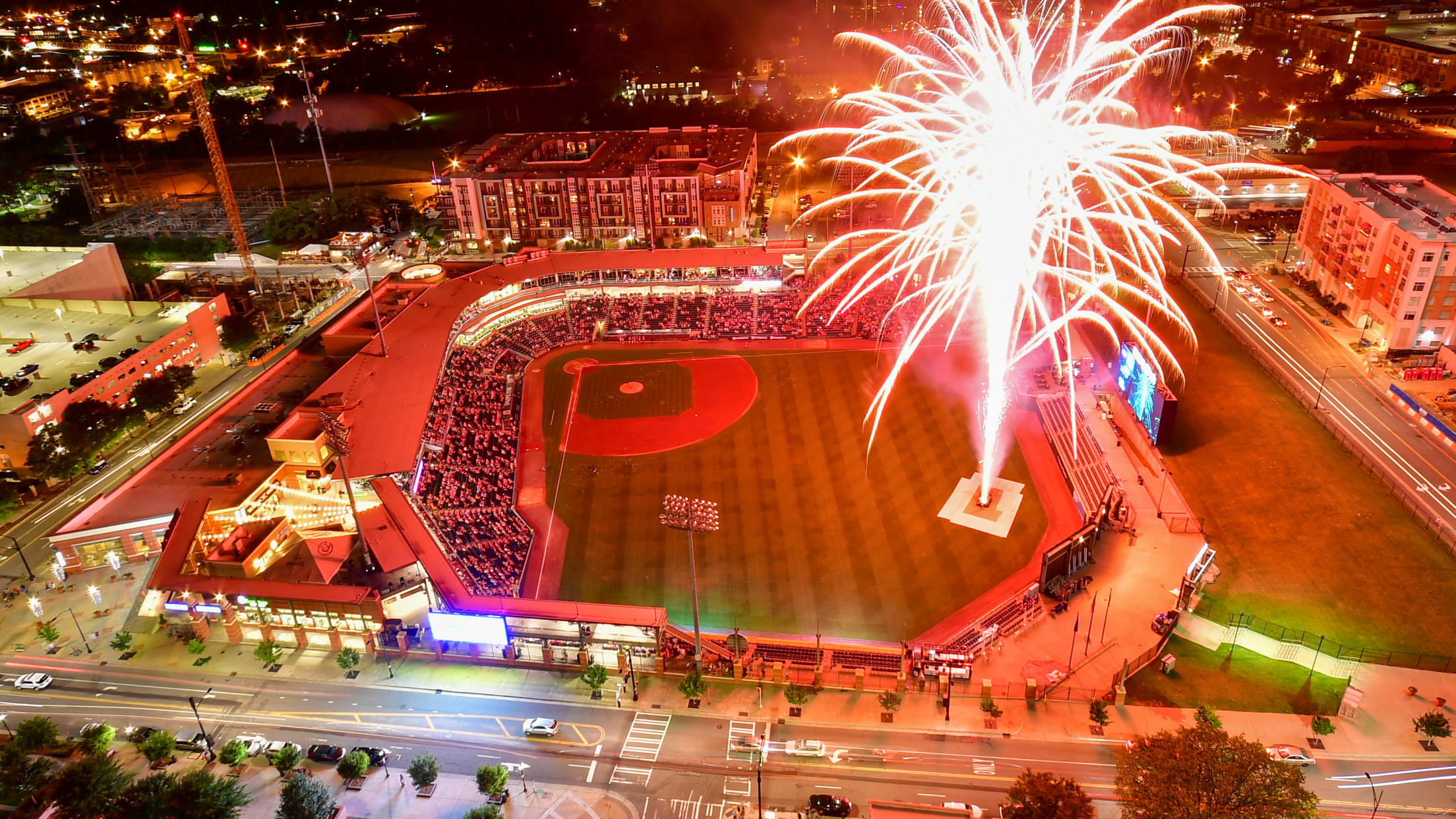 From 1989 through 2013, the Charlotte Knights did not play in the city of Charlotte. In fact, they didn't even play in the state of North Carolina. The team operated out of Knights Stadium, located just across the state line in Fort Mill, South Carolina (approximately 18 miles from Charlotte). As the years went by and attendance numbers diminished, efforts to build a new ballpark in Charlotte increased. In 2014 these endeavors, which were not without their share of legal challenges and controversy, finally came to fruition with the opening of Truist Field (originally known as BB&T Ballpark). Upon entering the facility for the first time, nearly everyone's reaction is the same: "Wow, what a view!"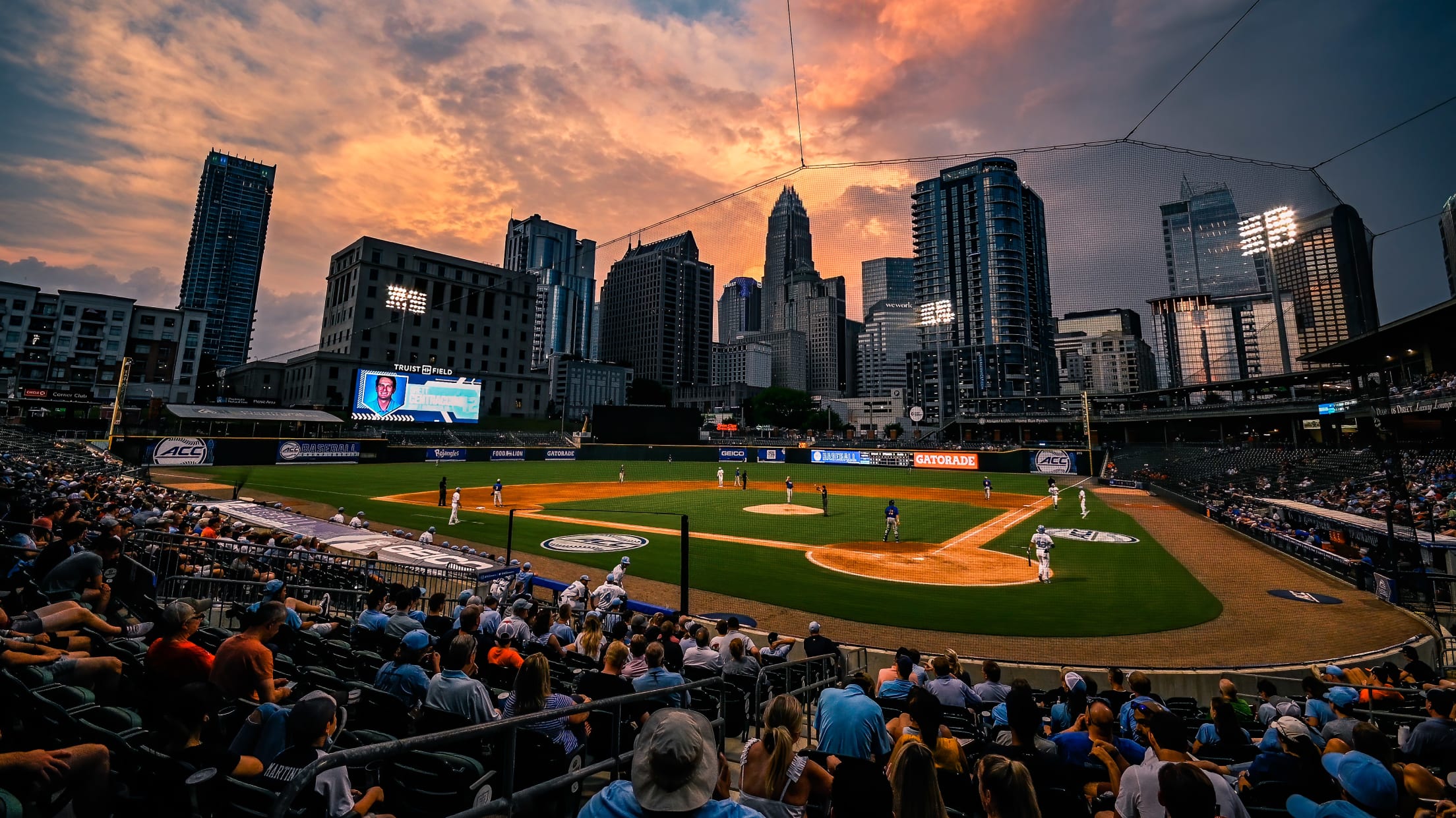 That view comes courtesy of the ballpark's location in Uptown Charlotte, the city's central business district. The city skyline virtually encircles the ballpark. In the outfield, some of the buildings seem to emerge from the concourse. It all adds up to one of Minor League Baseball's most memorable backdrops, one that has evolved through the years with the addition of apartment buildings and hotels built in the immediate area. Romare Bearden Park is located across the street from the ballpark, offering an open-air oasis amid the hulking edifices surrounding it. And speaking of hulking edifices, the Carolina Panthers' Bank of America Stadium is located just .3 miles to the southwest. The two sporting facilities are separated by a parking garage, one of several garages and lots located nearby.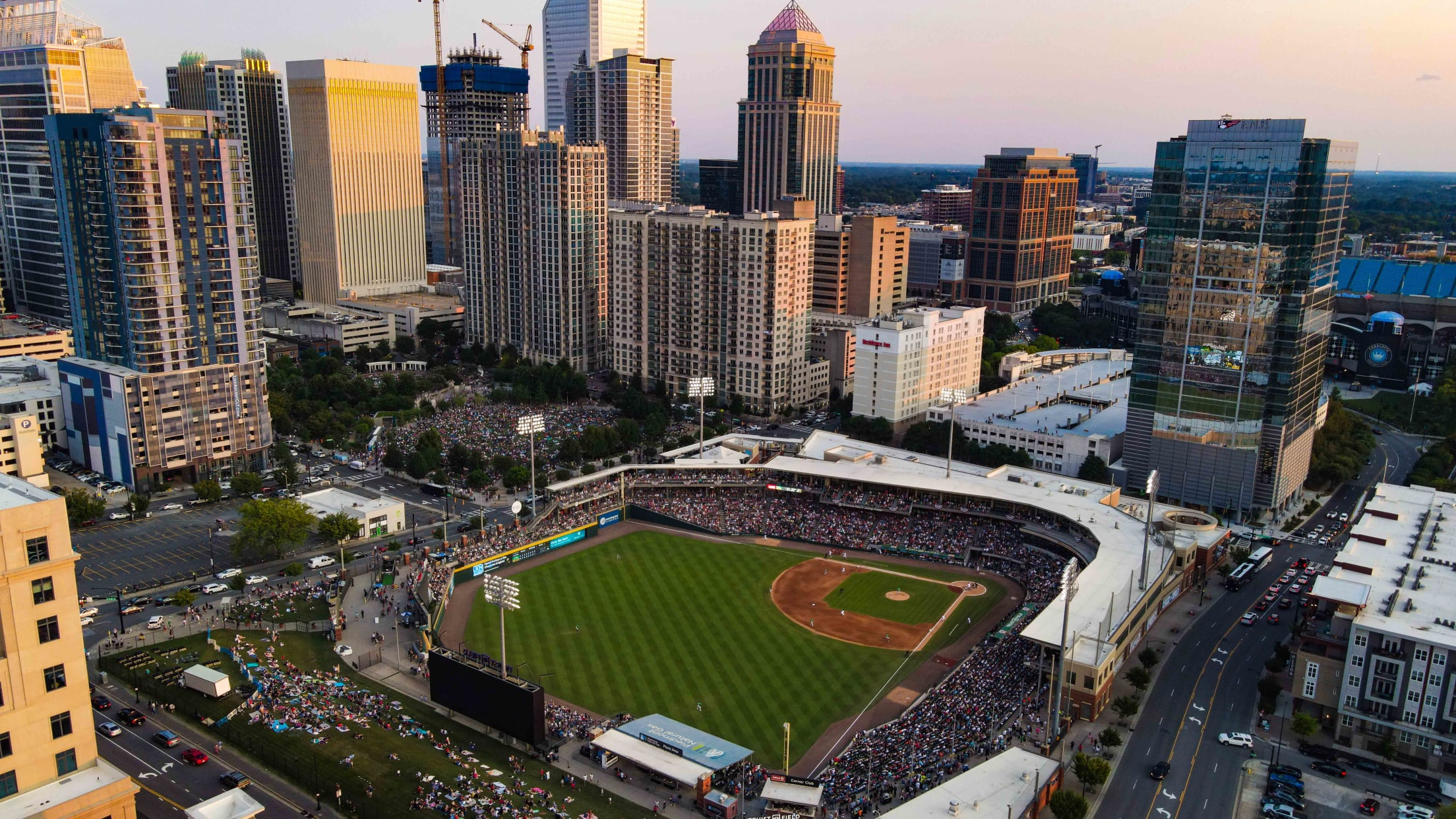 In addition to Knights games, Truist Field has hosted two Chicago White Sox exhibition games, the ACC Baseball Championships, multiple concerts and offseason events such as the annual Light the Knights holiday extravaganza. No matter what you happen to be there for, there are numerous vantage points to be had via a seating bowl that encompasses most of the facility. The Dugout Suites are closer to home plate than the pitcher is, while the right-field Home Run Porch offers elevated views of the action.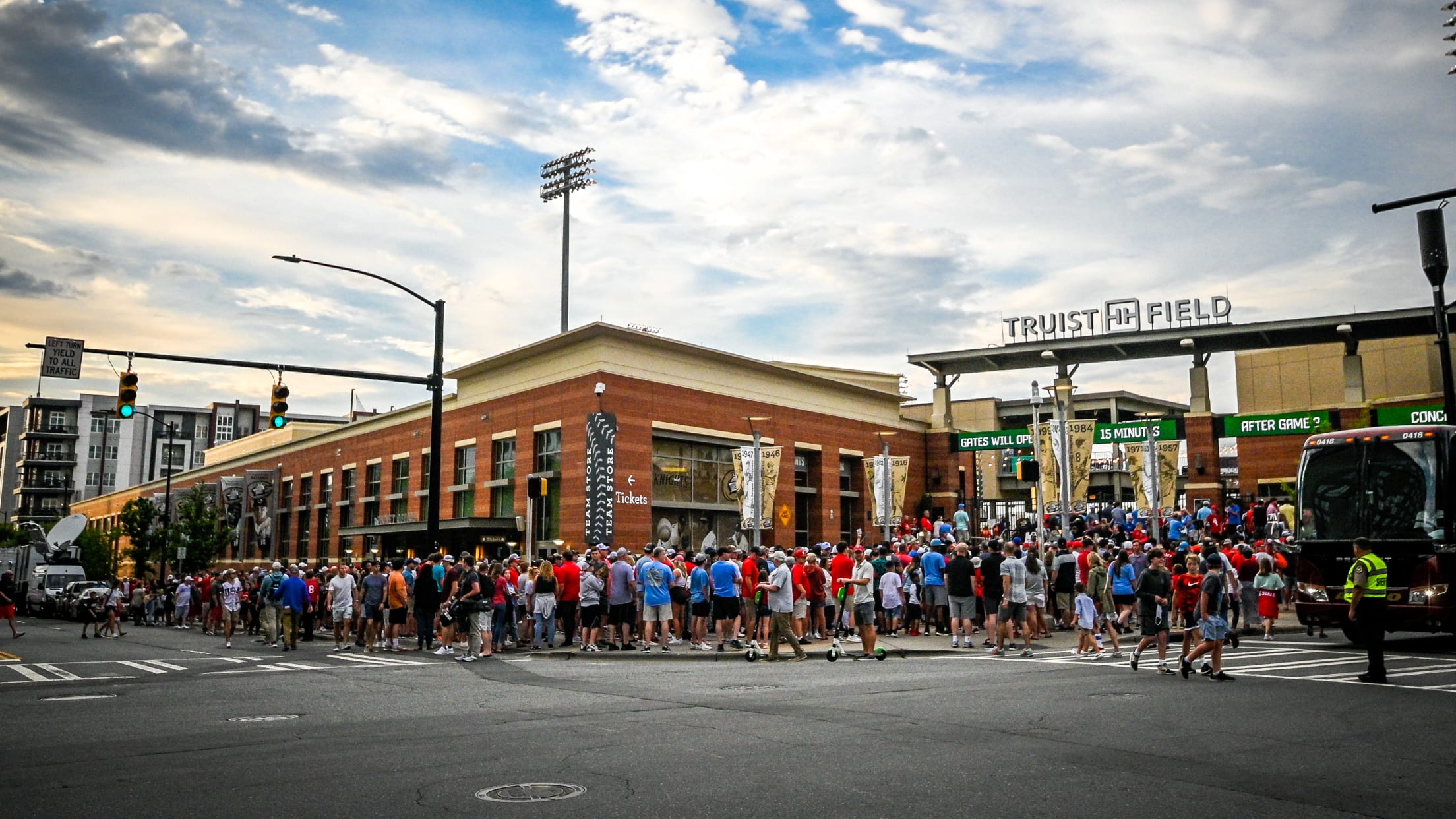 The Knights also pay tribute to Charlotte's baseball history in myriad ways. Truist Field's brick façade is lined with banners featuring Charlotte baseball greats. The Hall of Fame Rotunda features plaques honoring members of the Charlotte Baseball Hall of Fame. There is also a wall dedicated to Negro League player Eddie G.G. Burton, a Charlotte resident who passed away in 2018. Burton had long been an integral component of the Knights' annual Negro Leagues Tribute Night, and the team now honors his memory during each new iteration of the event.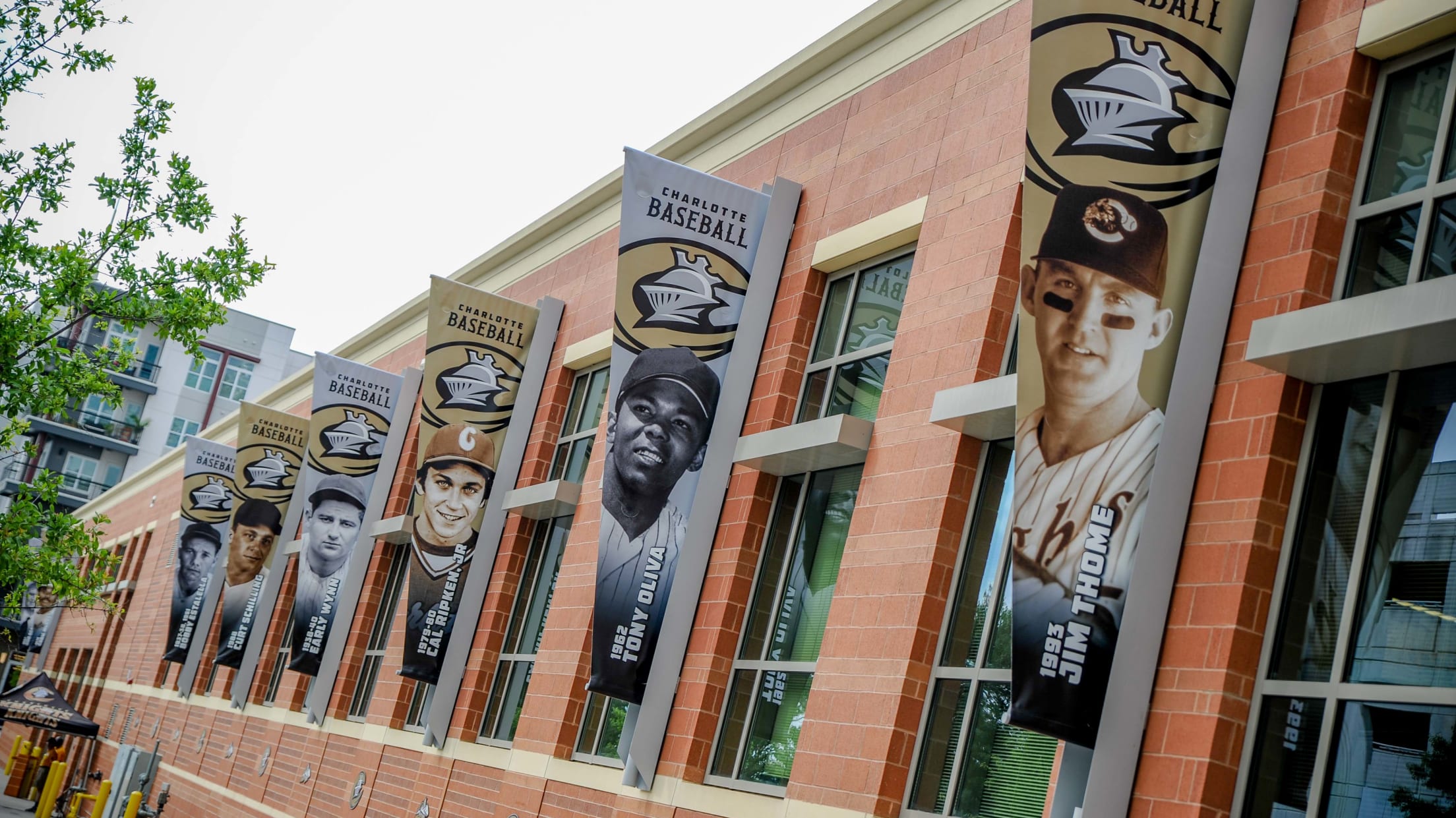 Concessions
The Knights serve up barbecue, burgers, Sahlen's-brand hot dogs and much, much more from a variety of stands and kiosks. One of the more unique items is the Dragon's Breath Burger, topped with pimento cheese and habanero relish. In addition to domestic brews, the Knights offer a "Crafts of the Queen City" beer section. Keep an eye out for the team's own All Knight Long Blonde Ale, created by local Birdsong Brewery.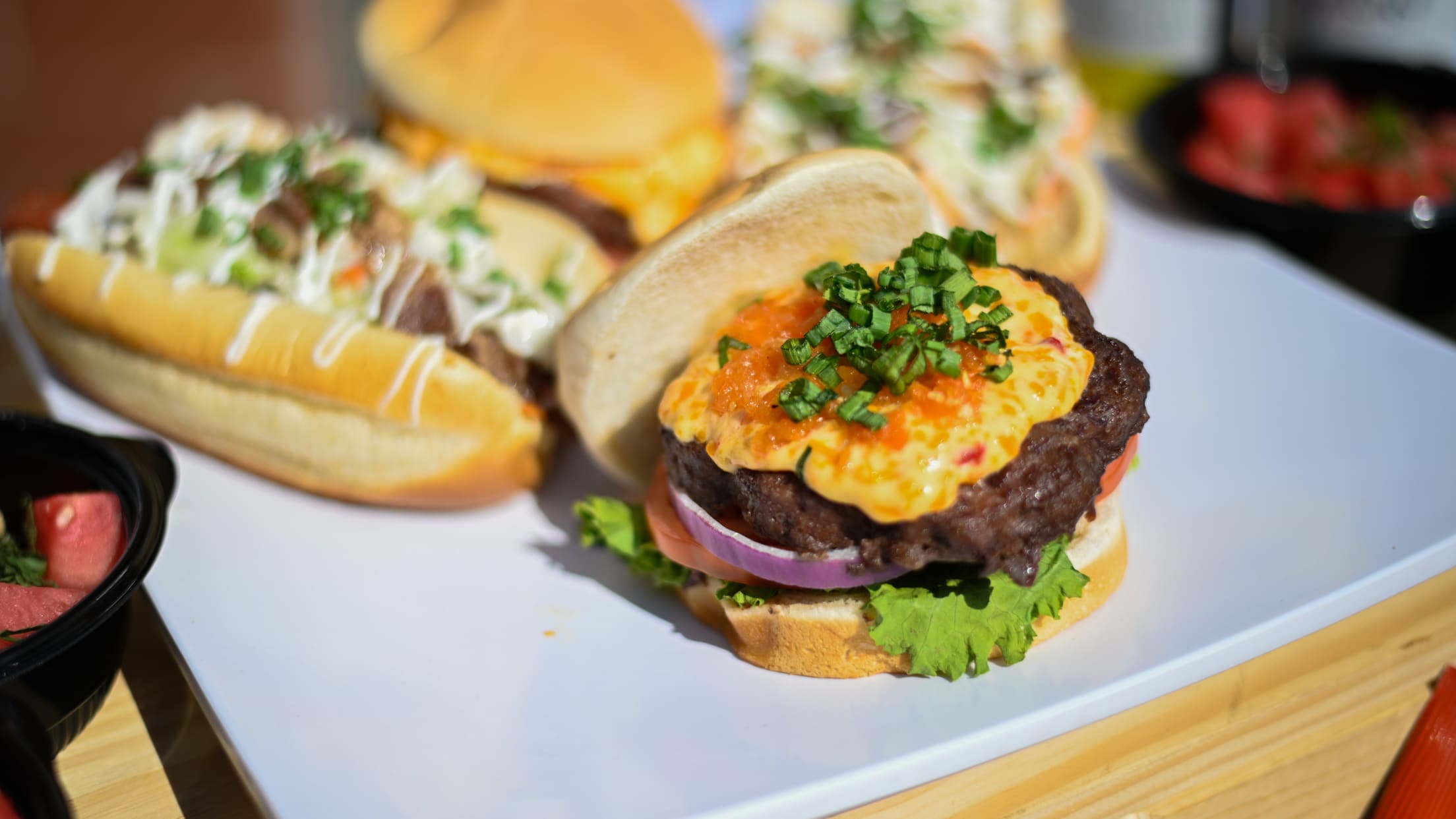 Mascot
Some dragons consider knights to be an irreconcilable enemy, but not Homer. This irascible fire-breather is a friend to the Knights and all of their fans. Homer has had more than his share of adventures over the years, including an unsanctioned night on the town and an act of heroic real-life firefighting.
Where to Stay
Headed to the stadium and looking for a hotel nearby? Your Wyndham is waiting. As the Official Hotel of Minor League Baseball, Wyndham Hotels & Resorts welcomes baseball fans with a portfolio of 24 trusted brands. Find Hotels by Wyndham closest to the ballpark below and book now at wyndhamhotels.com.
• Super 8 by Wyndham Charlotte University
• Wingate by Wyndham Charlotte Airport South/ I-77 Tyvola
• Wingate by Wyndham Charlotte Airport I-85/ I-485
• Microtel Inn & Suites by Wyndham Charlotte Airport
• La Quinta Inn & Suites by Wyndham Charlotte Airport South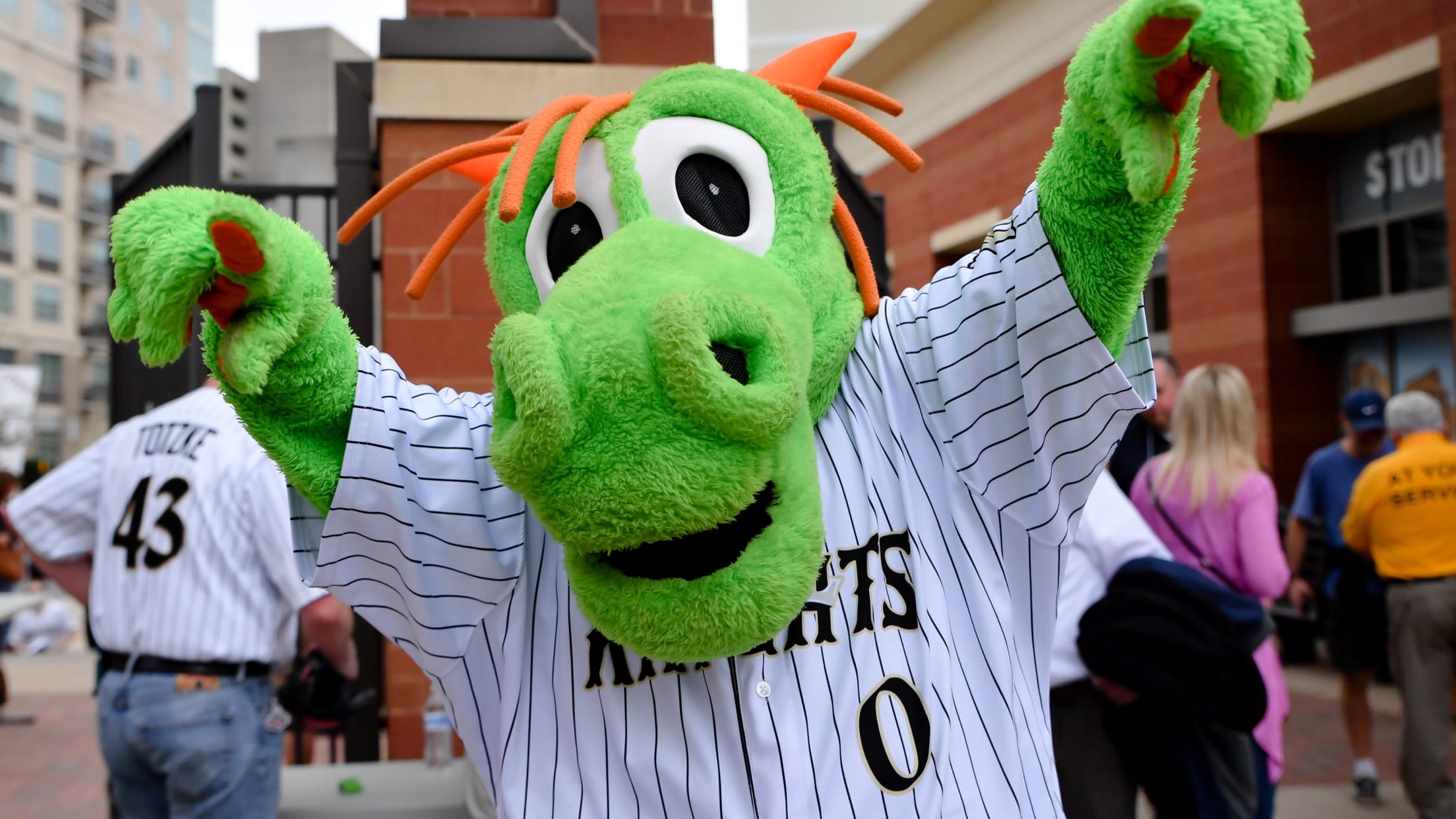 Local Attractions
Given its central location within a major American city, it's not a surprise that there are a lot of things to do within a short distance of Truist Field. A trio of museums are located several blocks to the south: The Mint Museum is the oldest art museum in the state, and now boasts one of the largest collections in the region. The Bechtler Museum of Modern Art, which opened in 2010, is housed in a striking building designed by Swiss architect Mario Botta. The Harvey B. Gantt Center for African-American Arts and Culture is named for Charlotte's first Black mayor, a distinguished leader in the civil rights movement.
Other nearby attractions include Discovery Place, an interactive science center, and the imposing shrine to auto racing that is the NASCAR Hall of Fame. Presidential history buffs will want to plan a trip to nearby Pineville, the birthplace of eminent Democrat James K. Polk.
Food and Drink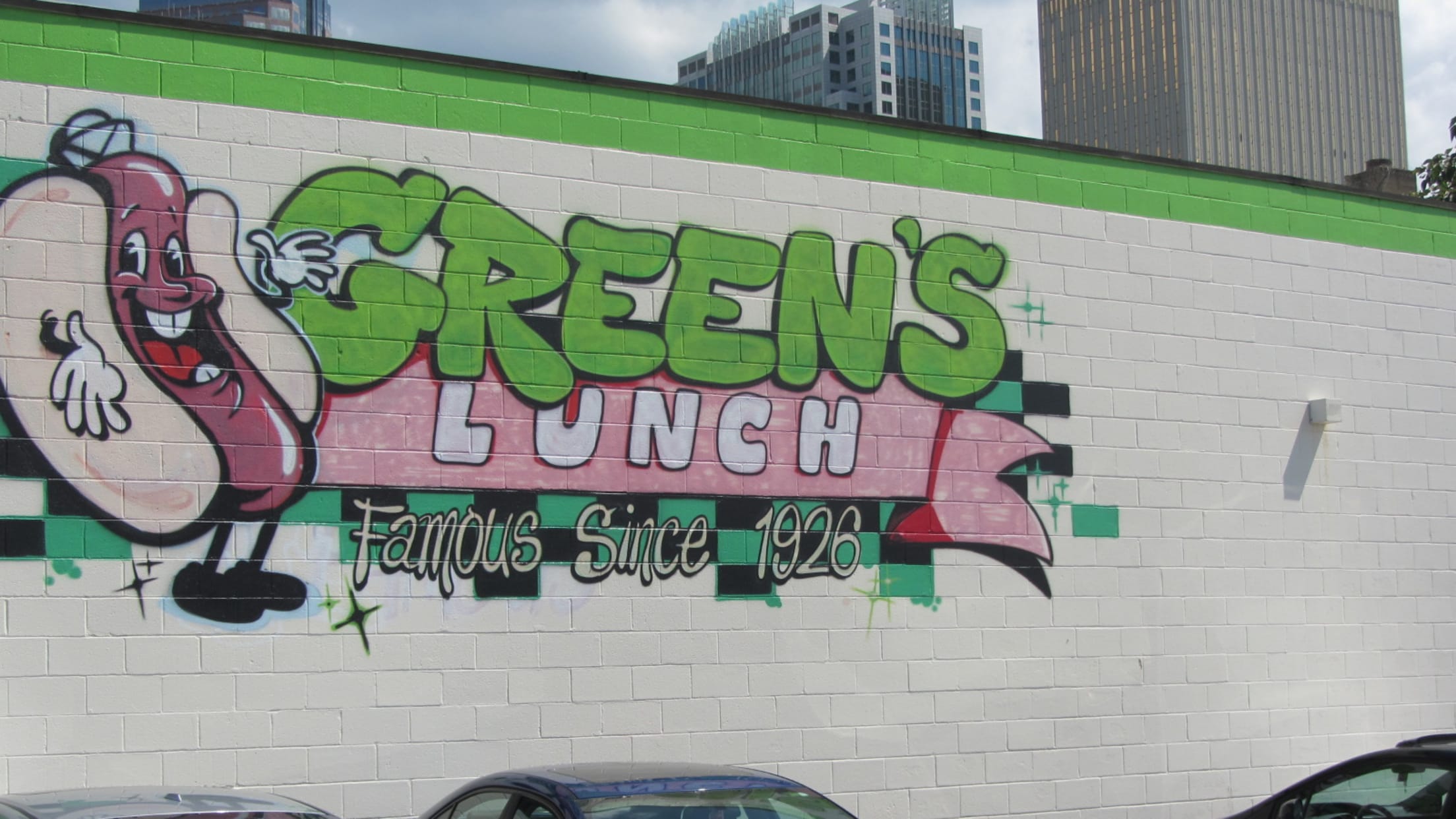 There's been a lot of development in Uptown Charlotte over the last decade, with Truist Field playing a big role in the area's growth. But still, Green's Lunch continues to survive and thrive. This nearly 100-year-old establishment, located across the street from the ballpark, is open for breakfast and lunch and claims to serve the world's best hot dogs. These elite franks, when served "all the way," are topped with ketchup, mustard, cole slaw, chopped onion and "secret homemade chili."
There are no shortage of other options, of course. King's Kitchen is a non-profit restaurant serving elevated Southern cuisine which works to "train and equip those otherwise unemployable in the restaurant trade." All of King's Kitchen's profits go toward feeding impoverished city residents. Horace's Hot Fried Chicken, take-out or delivery only, offers up spicy, gluten-free chicken in huge portions. They also insist that "You gotta try our pickles!" Day and Night Cereal Bar, which opened in 2021, is Charlotte's first and thus far only cereal bar. Speaking of bars, Charlotte is home to over 30 breweries. Arcade fiends will flip for Paranoia Pinball, offering the unbeatable combination of pinball and craft beer.
Moving On
When you're on a ballpark road trip in the state of North Carolina, there's always a lot to move on to. The Knights are one of 10 Minor League teams in the state, which is also a hotbed of summer-collegiate and independent baseball. The Kannapolis Cannon Ballers are the closest team, located in the greater Charlotte area themselves. The Single-A Cannon Ballers are, like the Knights, a Chicago White Sox affiliate. The organization's High-A affiliate, the Winston-Salem Dash, are located comparatively nearby as well.
The Road to Chicago
None of the Chicago White Sox's farm teams are particularly close to Chicago, but they are close to one another. Kannapolis, Winston-Salem and Charlotte are all North Carolina entities, with Alabama represented via the Double-A Birmingham Barons.
Single-A: Kannapolis Cannon Ballers
High-A: Winston-Salem Dash
Double-A: Birmingham Barons
Triple-A: Charlotte Knights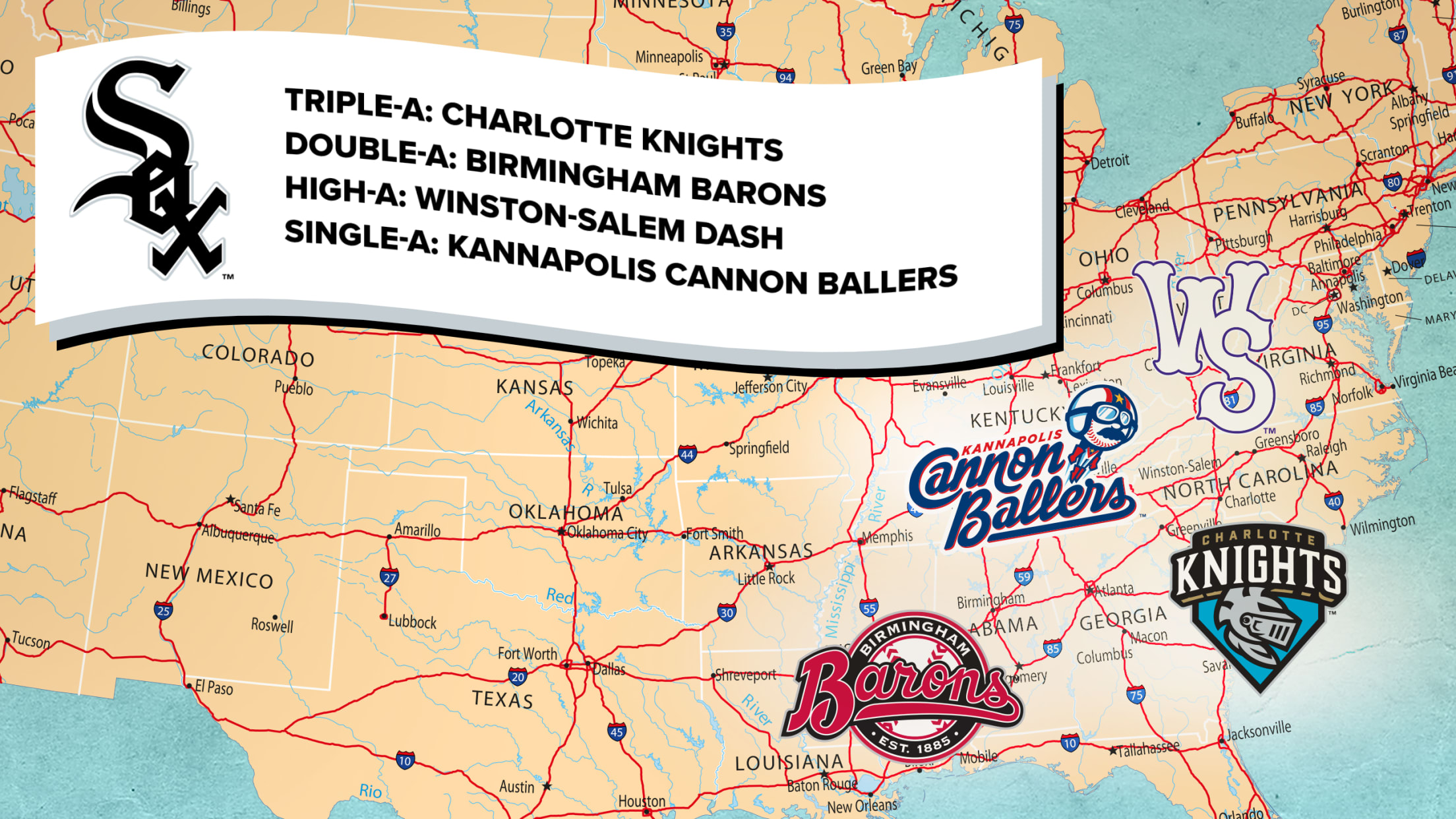 credits:
Benjamin Hill, who covers the business and culture of Minor League Baseball, has visited 182 Minor League ballparks.