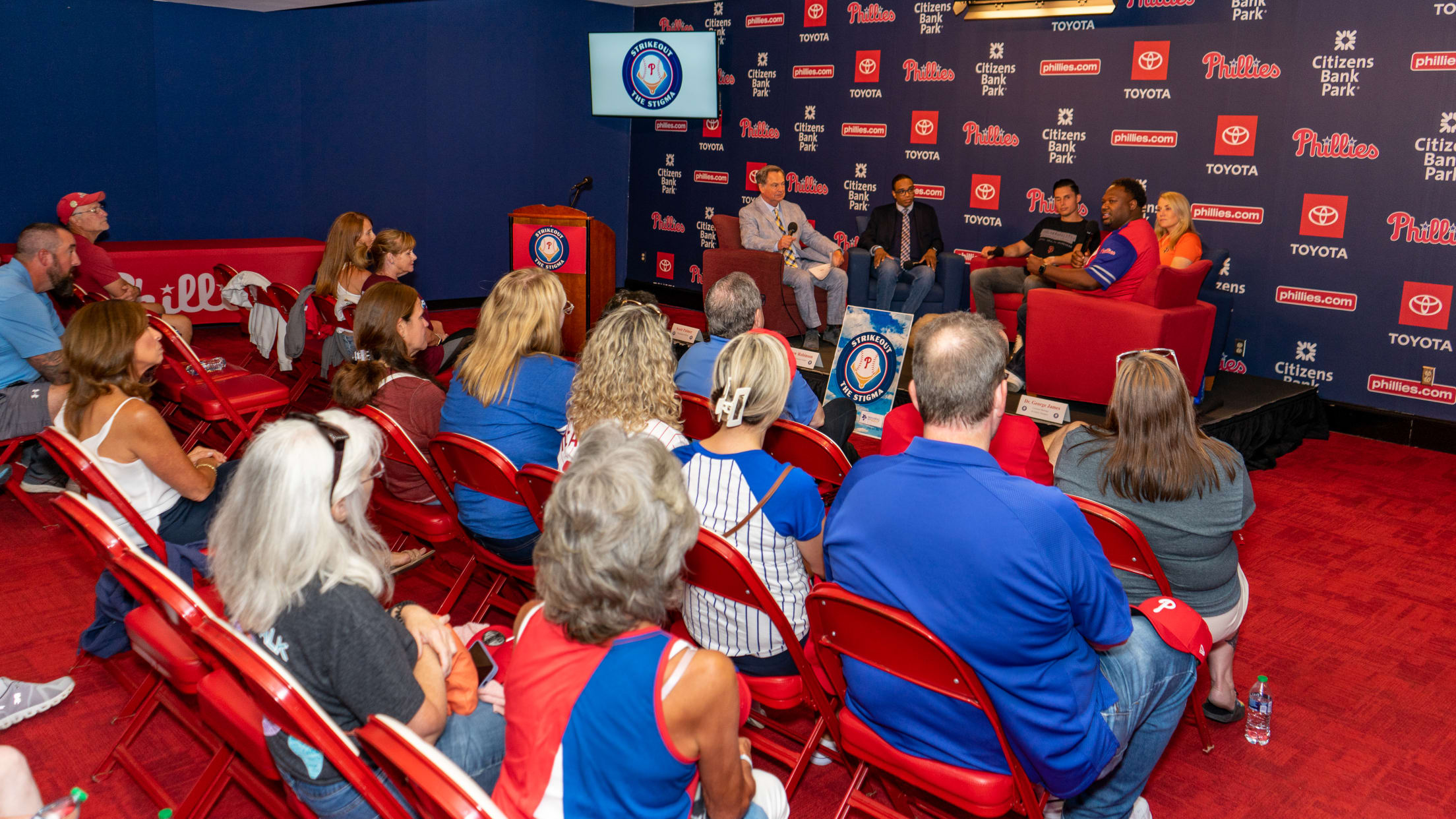 Scroll
Phillies Team Up with Giants' Drew Robinson to Strikeout the Stigma
A very important and candid conversation surrounding mental health was held during the team's Strikeout the Stigma event on Tuesday, August 22, before that night's Phillies-Giants game in the Media Room at Citizens Bank Park.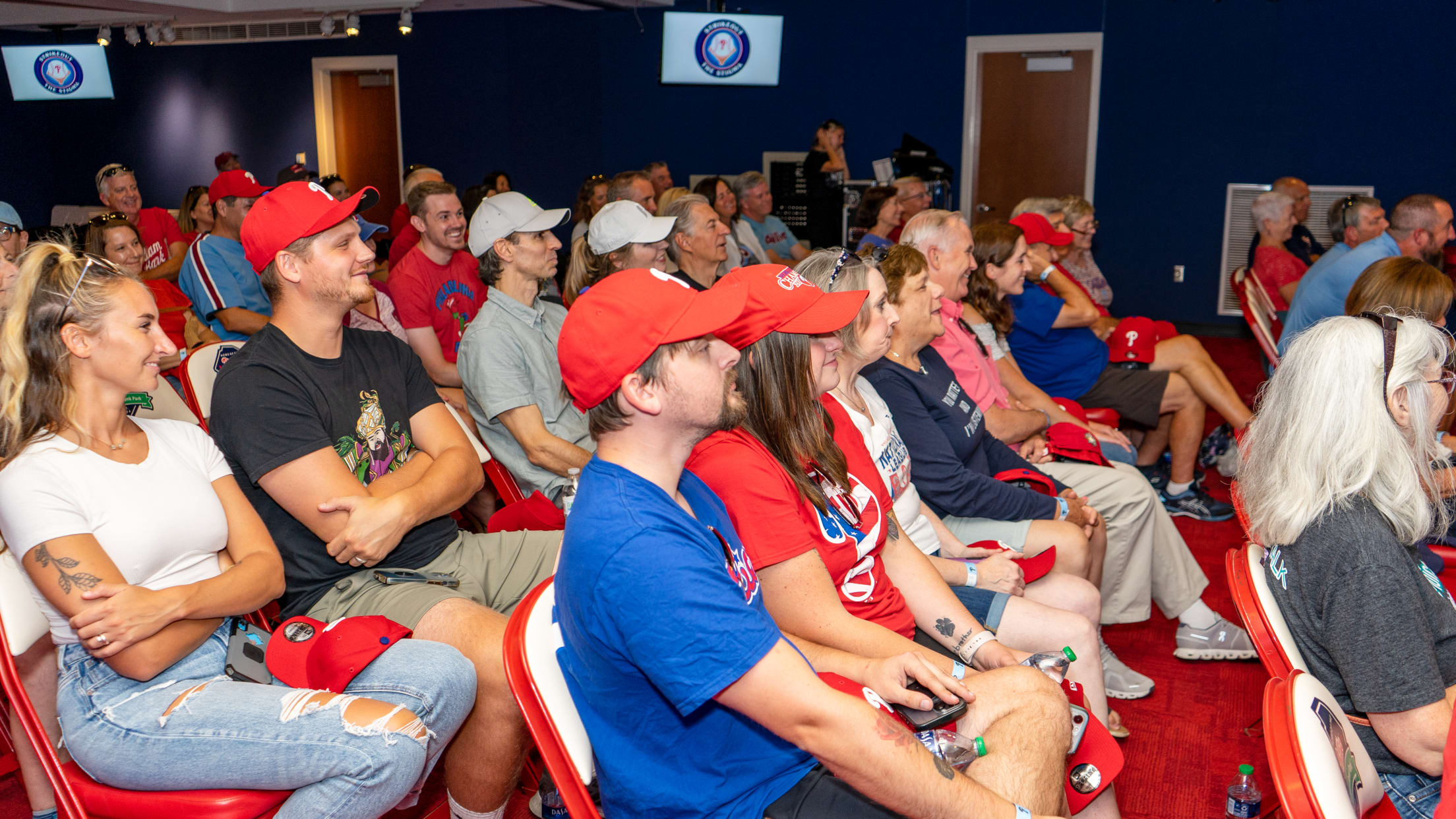 Held in advance of National Suicide Prevention Awareness Month, the sold-out event focused on the topic of "Mental Health & Suicide Prevention Awareness" and included speakers such as former Major League Baseball player and Giants mental health advocate Drew Robinson; Dr. Shana Alexander, Director of Mental Health & Wellness, & EAP for the San Francisco Giants; and Jordan Burnham of Minding Your Mind. The panel was hosted by Phillies ambassador Scott Palmer and Dr. George James, renowned family therapist and mental health ambassador.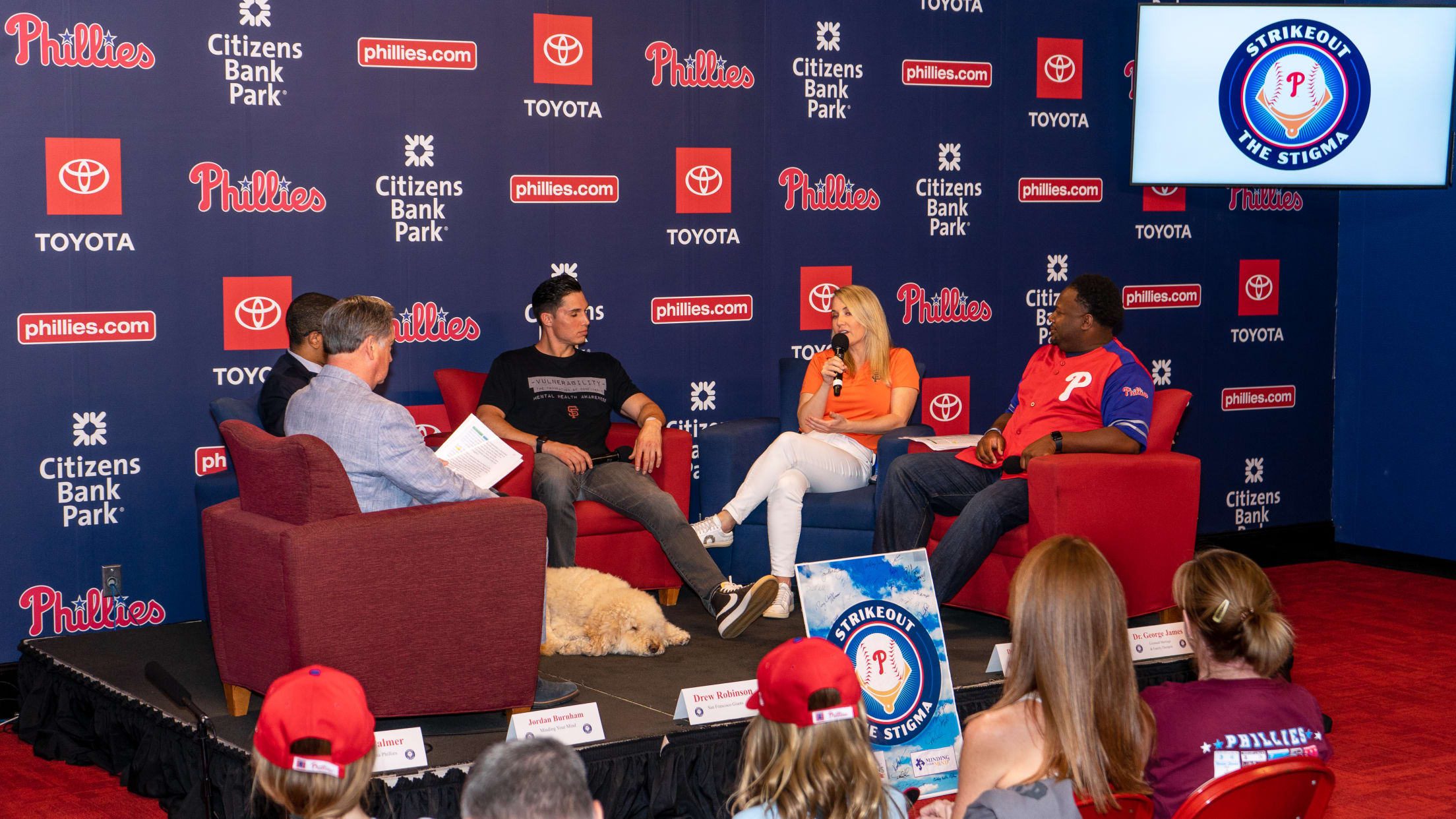 During the discussion, Robinson shared his personal story on his survived suicide attempt and eventual comeback to professional baseball in hopes to help others. Burnham, too, recounted a time in his life where he also tried to take his life, and how he is now speaking to middle and high schools across the country in an effort to let the students know that they're not alone.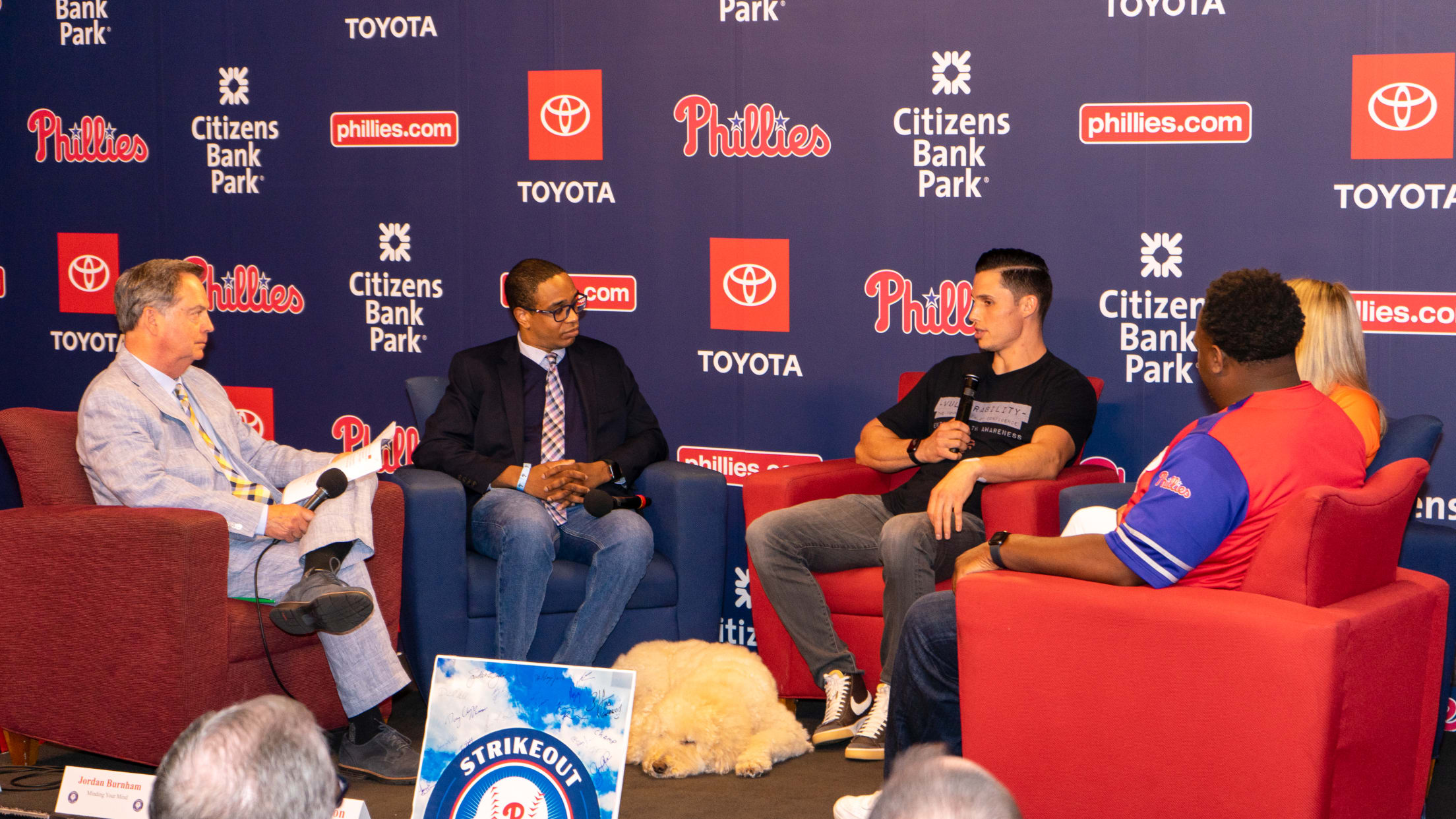 Each ticket sold for this event included a $4 donation to Stephen's Rise & Grind, an organization dedicated to providing financial assistance to individuals who suffer from mental illness so that they can access the best available mental health services.
For more information on the Phillies Strikeout the Stigma series, visit phillies.com/themenights.