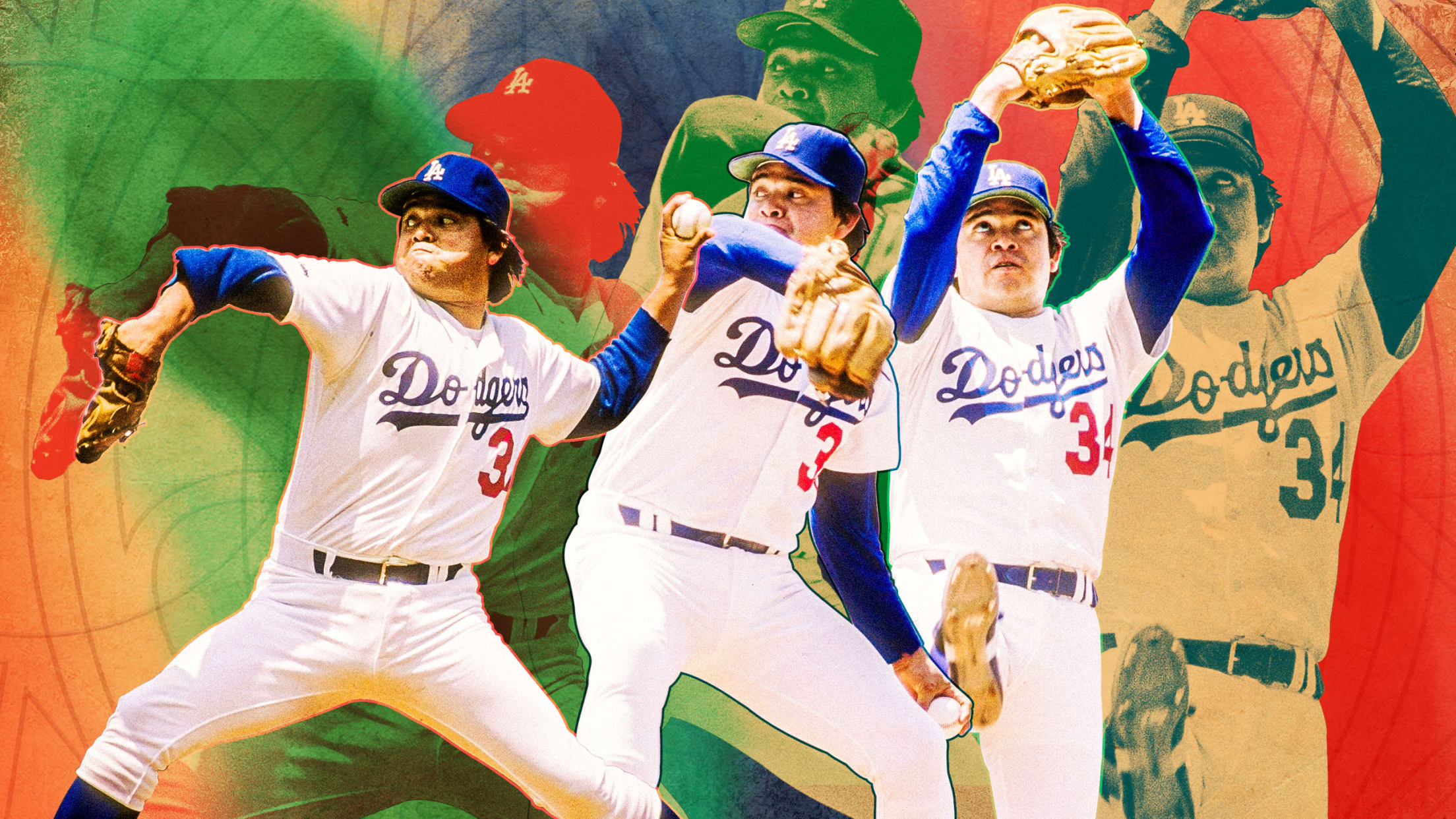 Scroll
Fernandomania still resonates decades later
By
Jesse Sanchez, Nathalie Alonso, David Venn
November 20, 2021
The screwball relies on movement and lots of feeling. It begins in one direction and unexpectedly breaks in the opposite direction. When it's good, it's incredible, and when executed perfectly, you'll never forget it.
Forty years ago, Fernando Valenzuela pitched himself out of rural Mexico and into the heart of one of the world's most famous cities with a magical season in 1981 that started with a perfect 8-0 record and launched a movement. Four decades later, the ordinary-looking man with extraordinary talent remains a cultural hero, a baseball legend and a mythical figure because of his feats on the field, and his humble nature off of it.
"People have always been very patient with me," Valenzuela, 60, says in Spanish one recent morning from his home in Los Angeles. "It would be really great if they remembered me as someone who always tried his best to always give them a good show, so that they could have fun with this beautiful game."
This season, Valenzuela is calling games inside the Dodgers' Spanish radio booth alongside Hall of Fame broadcaster Jaime Jarrín, who hails from Ecuador and once served as the pitcher's personal interpreter during 1981's Fernandomania. Back then, the pair emerged as dominant Latino figures in the sport with Jarrín narrating Valenzuela's achievements to Spanish-speaking audiences in the U.S., Latin America and beyond. Today, their job is to focus on the reigning World Series champion Dodgers, but inevitably, the spotlight will center on one of the most celebrated moments in baseball history: the season when Valenzuela and his arm captivated the baseball world and recruited a new generation of fans.
"I remember this 19-year-old kid from Mexico with long hair and a little bit chubby taking baseball by storm," says Jarrín, 85, who is in his 63rd season as the Spanish-language voice of the Dodgers and is the longest-tenured active baseball radio broadcaster in the game. "He was calm and quiet, but very confident and intelligent. He was also very playful when he got comfortable."
Today's Fernando is a fun-loving grandfather with a dry sense of humor and perfect comedic timing. He can't walk five feet at Dodger Stadium without fans of all ages stopping him. He attends every game, but he has maintained his laid-back style, staying put in the press box during pregame batting practice to keep from being a distraction. Long ago, he began golfing, giving pro golfers and amateur hackers in Southern California tales of Fernando sightings, from tony country clubs to city courses.
Just like the good old days, he still loves sliding behind the wheel of his Corvette for long leisurely drives. Nowadays, Valenzuela's at the age where he's finally allowing himself to take a look at the past through the rearview mirror, but the most celebrated Mexican in the history of Major League Baseball still does not like talking about himself or Fernandomania.
The numbers, however, speak for themselves: He began the 1981 season with eight straight wins, seven complete games and five shutouts. In that stretch, he struck out 68 and allowed four earned runs in 72 innings for a mind-boggling 0.50 ERA.
"I'm someone who is very reserved," Valenzuela says. "I always think twice about what I want to do or say, and I think it's the only way to achieve certain things in life. I have always tried to see first what I have to do in certain situations and with certain things, and then act. That helped me a lot in my career."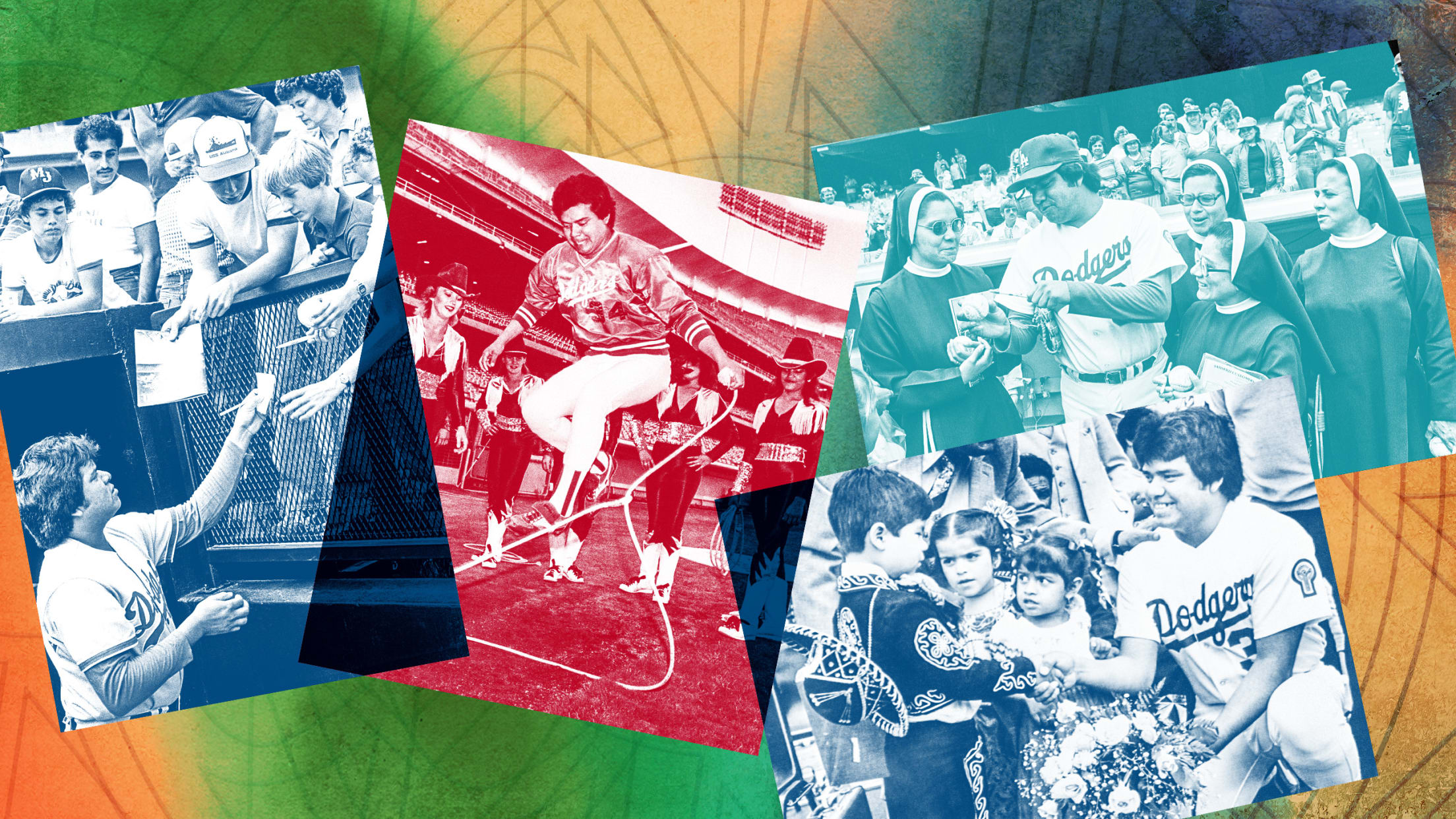 It was a historic run that almost didn't happen. Valenzuela had never started a Major League game when he got the call on Opening Day 1981. He had a brief but eye-opening debut as a reliever (no earned runs in 17 2/3 innings) down the stretch in '80, but he was still just a 20-year-old kid.
• Even pre-mania, Fernando was 'amazing'
When manager Tommy Lasorda handed Valenzuela the ball after scheduled starter Jerry Reuss was scratched with a calf injury, it became the first time that a rookie started on Opening Day in Dodgers history. Valenzuela, who had thrown batting practice at Dodger Stadium the day before, learned of his assignment less than 24 hours before first pitch.
"It's a memory I always have, of saying, 'He gave me this opportunity, I have to take advantage of it,'" Valenzuela said.
In front of a crowd of 50,511, Valenzuela showed no signs of nerves as he twirled a five-hit shutout, striking out five with the help of his screwball, to help Los Angeles start the season with a 2-0 win over the Astros. Houston had eliminated the Dodgers in a one-game tiebreaker the year before to claim the National League West title.
Fans bought T-shirts with Valenzuela's name on the back, made their own or bought bootleg versions available all over the city. Large homemade 'Viva Fernando' signs in the bleachers were all the rage.
"It was really important for me because things went well," Valenzuela says. "We won. I threw well -- nine innings, nine zeros. I think after that, there were more opportunities. I always say, maybe if things hadn't gone so well, we don't know if I would have had more chances. That's why for me, that game at the start of the season was really important for my career."
Valenzuela's next three starts came on the road -- in San Francisco, San Diego and Houston. All three were complete-game wins, including shutouts against the Padres and Astros. His second home start on April 27 against the Giants was yet another shutout, his fourth in five starts. At that point, Valenzuela was 5-0 with a 0.20 ERA, and everyone wanted to know when Fernando was going to pitch again.
There were so many interview requests for Fernando that the pitcher was forced to hold news conferences with Jarrín by his side before every home start and in jam-packed clubhouses on the first day in every city the team visited. Back at sold-out Dodger Stadium, fans bought T-shirts with Valenzuela's name on the back, made their own or bought bootleg versions available all over the city. Large homemade "Viva Fernando" signs in the bleachers were all the rage.
The Los Angeles Times couldn't stop writing about Valenzuela, and The Los Angeles Herald Examiner even had a nickname contest and voted "El Toro" as the winner. Fernando was the cover boy on the May 18, 1981, edition of Sports Illustrated, with "UNREAL!" in bold letters across the top. He also appeared on the covers of The Sporting News, Sport Magazine, Baseball Digest and countless other publications. Mexican-Americans Lalo and Mark Guerrero, a father-and-son songwriting team, got into the act with tribute songs, "Fernando, El Toro" and "¡Olé! Fernando."
Later that summer, Valenzuela attended a state luncheon at the White House with President Ronald Reagan. Kellogg's Corn Flakes put him on a box of cereal.
And in the ultimate sign of fame and ubiquity, he became recognized by his first name only.
"Everyone was clamoring for Fernando stories and it was just so unbelievable the amount of attention he was getting," says Steve Brener, who was the director of publicity for the Dodgers from 1970-87. "I can't remember one player who captured the fantasy of the fans and the media the way Fernando did. This guy had some unbelievable talent, but for me, the key to Fernando was that he just wanted to be treated like the 24 other players and not get any special treatment. You could see how genuine and humble he was through it all and that also resonated with people."
Valenzuela won his sixth start with a nine-inning effort in Montreal, though he was denied a complete game when the contest went to a 10th inning. That performance was followed by another shutout against the Mets in New York and a complete-game win against the Expos at Dodger Stadium.
He could do everything on a baseball field but run. He could hit, he could bunt, field his position. He knew how to play the game.

Dusty Baker
Through it all, Valenzuela's teammates marveled at his poise and his athletic ability. It seemed like there was nothing he couldn't do.
"He could do everything on a baseball field but run," former teammate and current Astros manager Dusty Baker says. "He could hit, he could bunt, field his position. He knew how to play the game. He was a breath of fresh air as a youngster with a man's knowledge on how to play the game."
In the clubhouse, Valenzuela showed his youth and flashed glimpses of his playful personality. He was a prankster and impressed his teammates with another skill nobody expected.
"He was unbelievable with the lasso," says former Dodgers catcher Mike Scioscia, Valenzuela's batterymate. "He could lasso anything."
Valenzuela finally took his first loss of the season -- and of his career -- on May 18, when he allowed four runs in seven innings against the Phillies. Still, he remains the only MLB player since baseball integrated in 1947 to win his first eight career starts.
"In those first eight games, everything went well, good run support, good defense," says Valenzuela, who became the first -- and to date, the only – pitcher to claim both the Rookie of the Year Award and the Cy Young in the same season. "Everything combined to give us those victories."
The baseball world -- on and off the field -- would never be the same.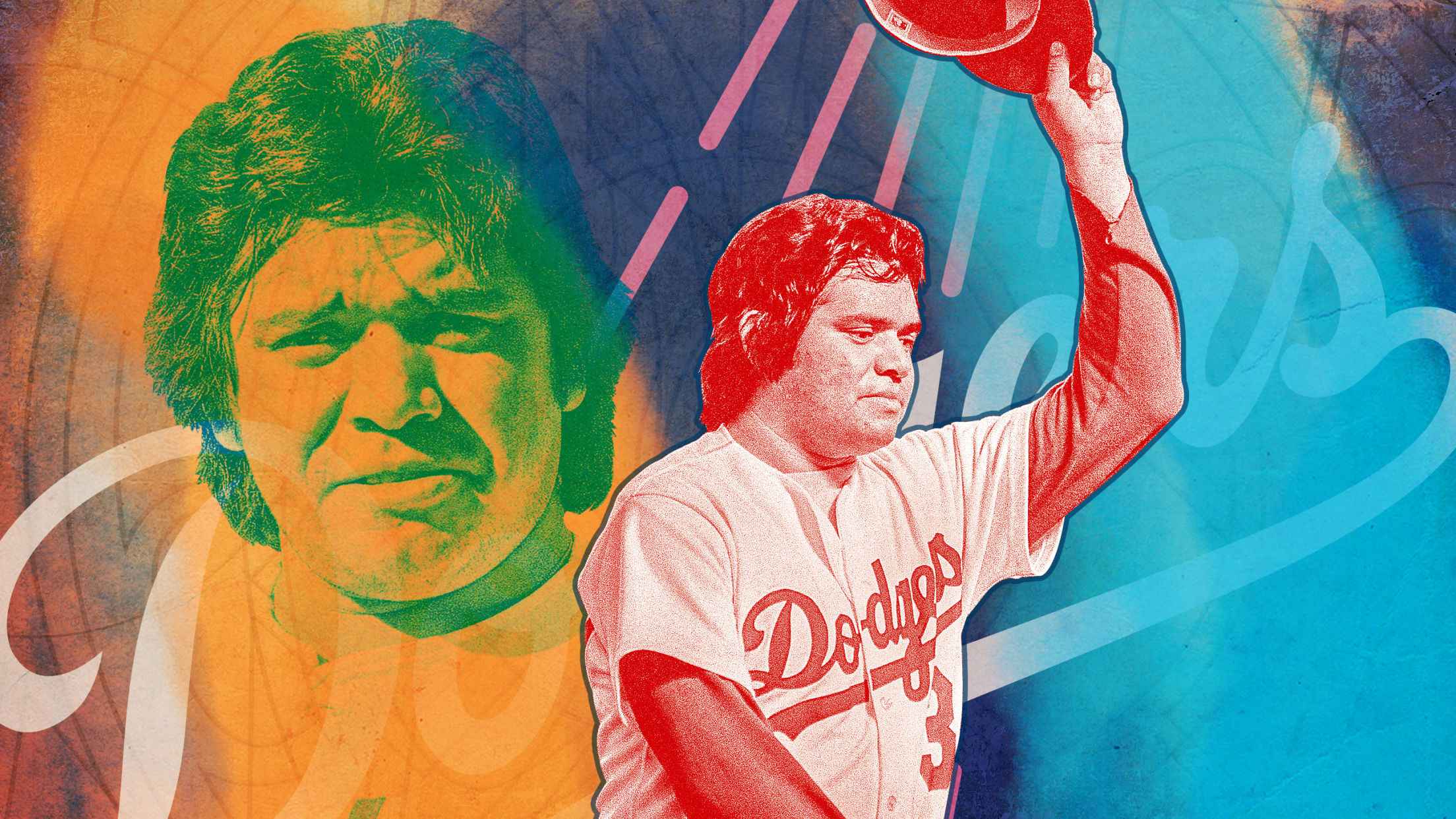 CROSSOVER APPEAL
Decades before he starred on screens and on stages across the globe, comedian George Lopez was a young Dodgers fan. His favorite venue was Dodger Stadium and the nights Valenzuela pitched were magical.
"The fact that he was Mexican and that he was so good, and so humble while on such an incredible run was inspiring," Lopez says. "It didn't give us a shot in the arm, it gave us a shot in the heart because he gave us somebody to love forever. Especially in L.A., this guy still inspires us. He still moves the needle. He changed our lives."
Lopez's grandparents made him a Dodgers fan in the late 1960s and the family attended games throughout the 1970s, sporting the team's iconic blue and white colors. His first taste of Fernandomania came on April 27, 1981, when he watched from the left field bleachers as Valenzuela threw a seven-hit shutout and notched three hits in a 5-0 victory against the Giants. It was the fifth game of Valenzuela's eight-game winning streak.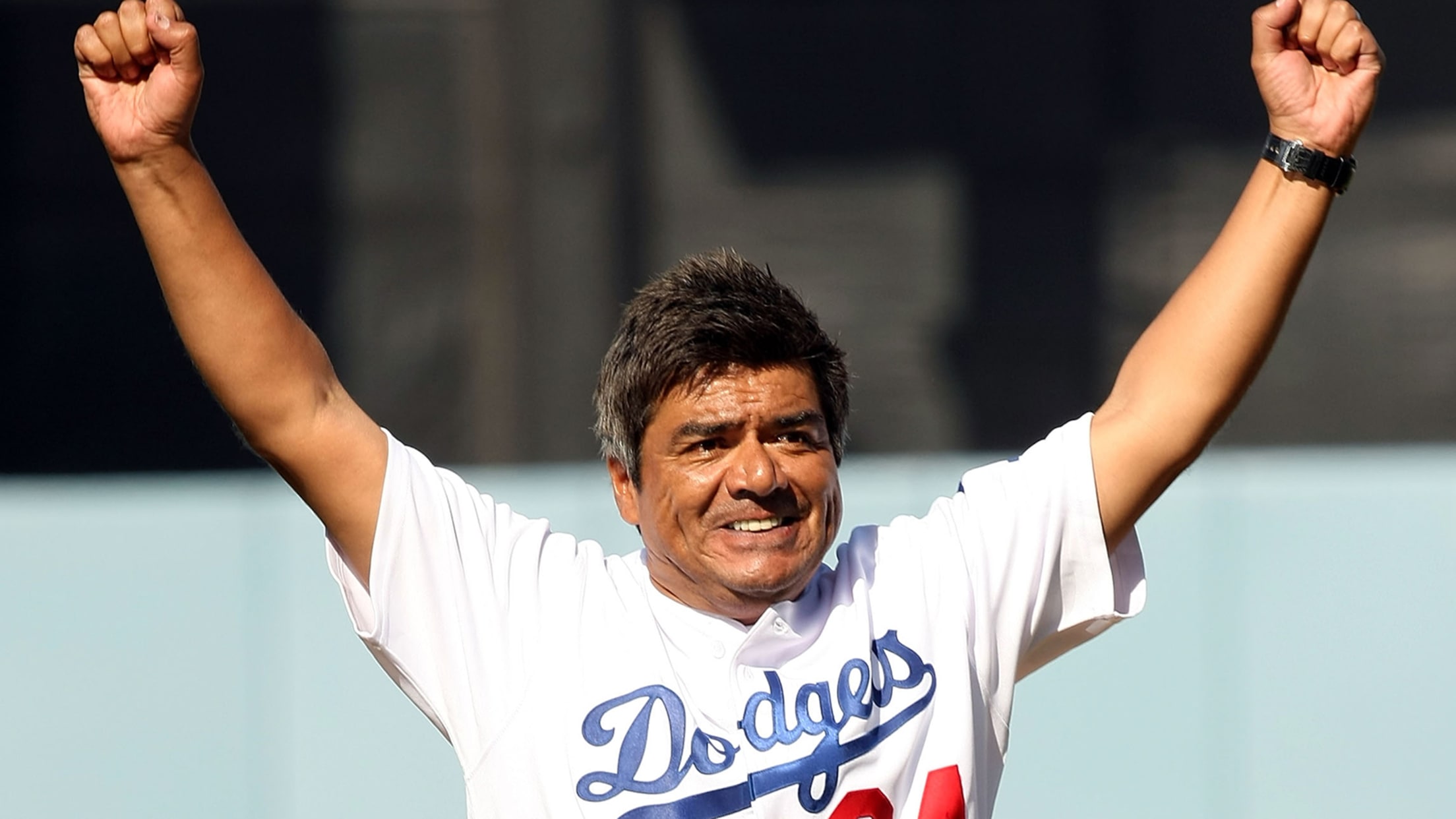 The ballpark was electrified by his performance, Lopez recalled. But it always was when Valenzuela pitched. The comedian still chuckles when he recalls an unscheduled mound visit and the cheers it elicited to the sold-out stadium.
"I was there when that girl ran on the field and kissed him. She just threw her arms in the air and embraced him," Lopez says. "If you look at that video, everybody in that stadium is of the same mind and thinking, 'She might have kissed him, but we all kissed him, too.' We all wanted to get close to him and hug him. She's like us, out there running around with a T-shirt with blue sleeves that she bought at a hardware store and had '34' ironed on the back. That wasn't a Dodgers shirt. She made that."
For my generation, I'm talking Generation X, the children of Mexican immigrants that grew up in Southern California in the 1980s, he's not a myth, he was a hero.

Gustavo Arellano
There are countless Mexican immigrants and Mexican-Americans in Los Angeles and across the country with stories like Lopez's. Fernandomania wasn't just about baseball. It was a cultural phenomenon that galvanized a minority community.
"Nowadays, Fernando is seen almost as a myth, because his playing career ended in the '90s before a lot of the current generation fans were even born," says Gustavo Arellano, a columnist covering Southern California for the Los Angeles Times. "They know his pitching delivery, the World Series win, his big glasses and all that. They also know his voice in Southern California because he broadcasts Dodgers games in Spanish.
"For my generation, I'm talking Generation X, the children of Mexican immigrants that grew up in Southern California in the 1980s, he's not a myth, he was a hero. He was the Mexican who made it and was destroying all of the competition. All fathers wanted their sons to be the next Fernando Valenzuela, and all of us kids would imitate his delivery, looking up to the sky, hands up in the air high and everything. He was one of us, and we wanted to be like him."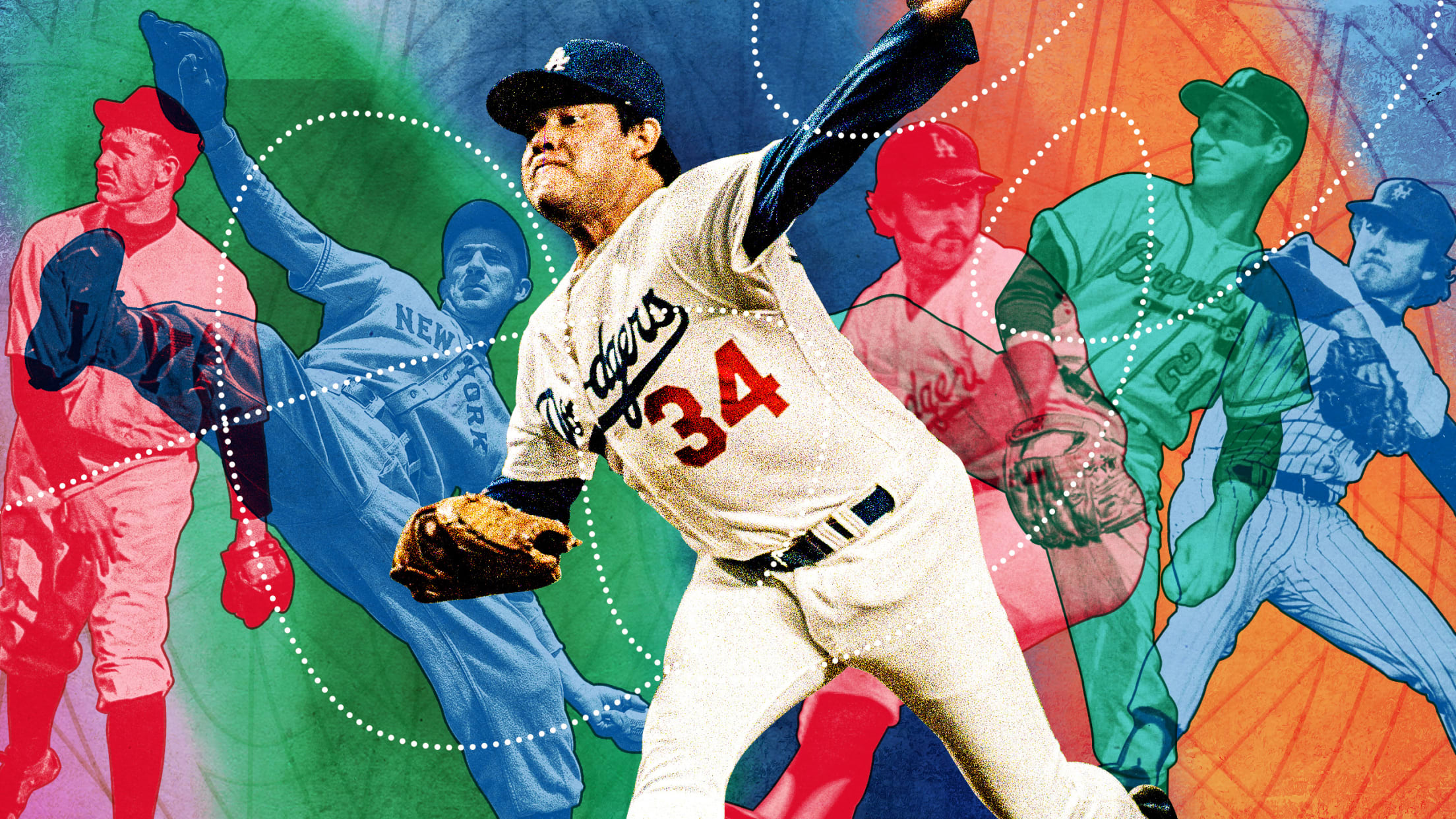 THE SCREWBALL THAT DEFINED HIM
Valenzuela wasn't the first to throw the screwball. Hall of Famer Christy Mathewson threw a "fadeaway" in the early 1900s, and Carl Hubbell, who pitched for 16 seasons starting in 1928, threw a similar pitch. Hall of Famer Warren Spahn, 1974 Dodgers Cy Young winner Mike Marshall and Mets and Phillies icon Tug McGraw also threw screwballs.
The screwball is basically a reverse curve where the pitcher uses the same tempo as his fastball. It worked for the left-handed-throwing Valenzuela, because the pitch broke toward left-handed hitters and away from righties when traditional breaking pitches do the opposite. The screwball is hard to learn, even harder to throw and risky because it puts so much stress on the arm. It's also an effective pitch, especially if it's mixed in with a pitching repertoire like Valenzuela's.
The pitch has always been about risk-reward with higher on the risk, but Fernando knew exactly what he was doing with it.

Orel Hershiser
Valenzuela actually threw three screwballs, and he threw each of them depending on the situation. The screwball that dropped straight down in the strike zone was best against the most disciplined hitters. The screwball that swept side to side out of the strike one was best against free swingers. Fernando also threw a hanging screwball that probably hung in the strike zone too long, but still kept hitters off balance when it was mixed in with all of his other pitches.
"My slider wasn't very good. I had a fastball and a curveball that was good but maybe, a screwball, a pitch that moved in the opposite direction of the curveball, could help," Valenzuela says. "It's almost always easier for a lefty pitcher to throw those kinds of pitches."
Dodgers pitcher Bobby Castillo taught Valenzuela the screwball in the winter of 1979 at the urging of legendary scout Mike Brito, who signed both of them. Less than a year later, Valenzuela made his big league debut. In 1981, Fernandomania was born.
"It's not a pitch that organizations really teach anymore," says Dodgers broadcaster Orel Hershiser, Valenzuela's teammate from 1983 through 1990. "If a pitcher had it or looked like he could have it, the Dodgers were a little bit more experimental in the pitching area back then. The pitch has always been about risk-reward with higher on the risk, but Fernando knew exactly what he was doing with it."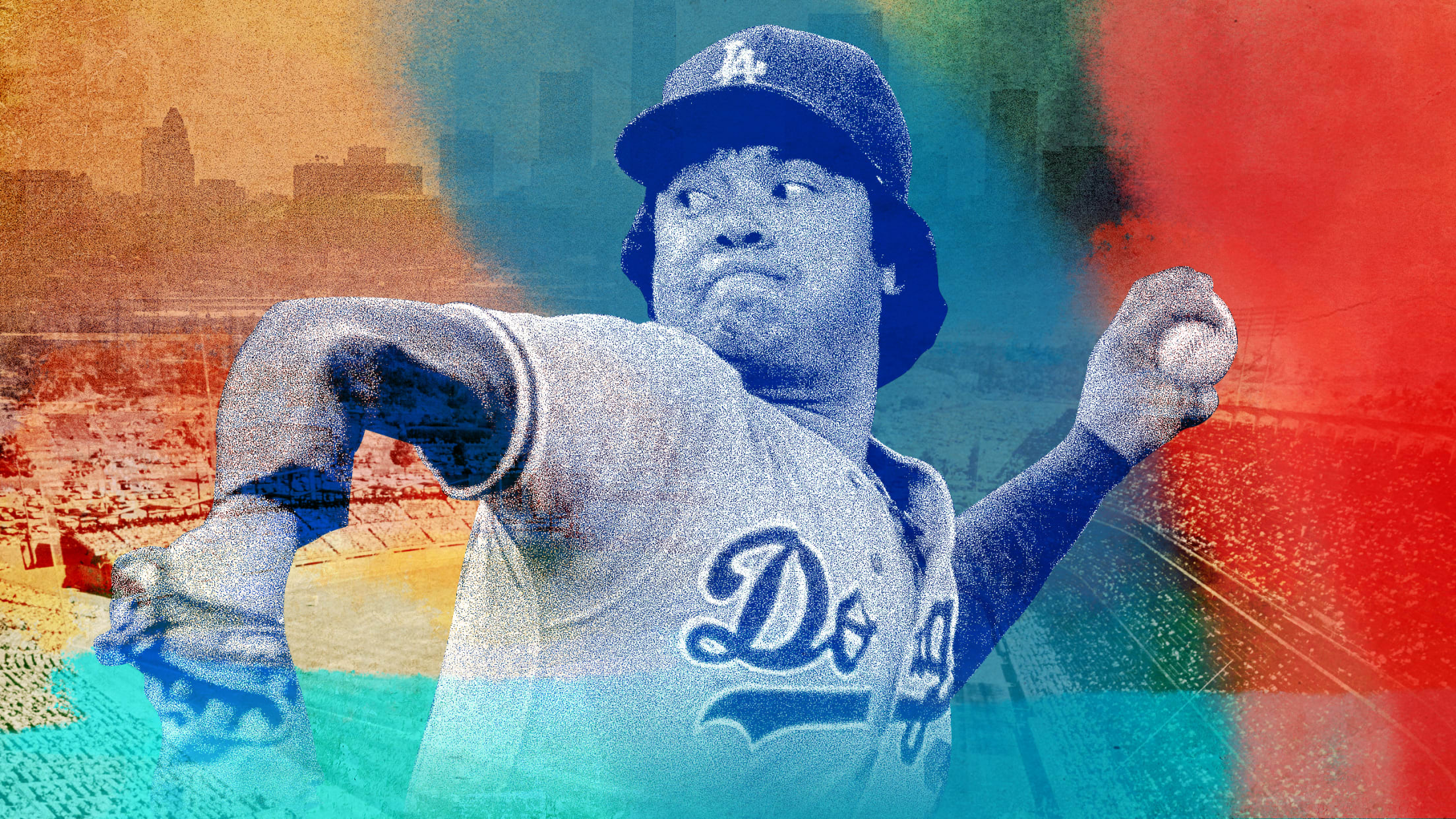 CONNECTING CULTURES
Los Angeles was evolving when Fernandomania erupted in 1981. The city was celebrating its 200th anniversary and the Latino population was exploding. The broad and controversial debate about the increase in Latino immigrants served as the backdrop, while anti-Mexican sentiment, in some cases pitting Mexican-Americans against new Mexico-born arrivals, was on the rise.
"In the early '80s, there's still this huge migration wave from Mexico that brought up my parents, brought up all of my friends and the parents' of my friends," Arellano says. "There were these growing pains in Southern California, which was a dominant white culture, because people were saying, 'OK, this is going to be a Mexican culture in the next couple of decades, so what are we going to do with it?'
"So, Fernando in many ways, even though he never had to say it, he was a bridge to let Americans know that, 'Hey, it's going to be OK. These Mexicans are just like you. They want to play for the Dodgers, they root for the Dodgers and the Dodgers are winning because of a Mexican.' I'm not saying Fernando cured all the racism in Southern California, but he was definitely a bridge to let people know that we are OK."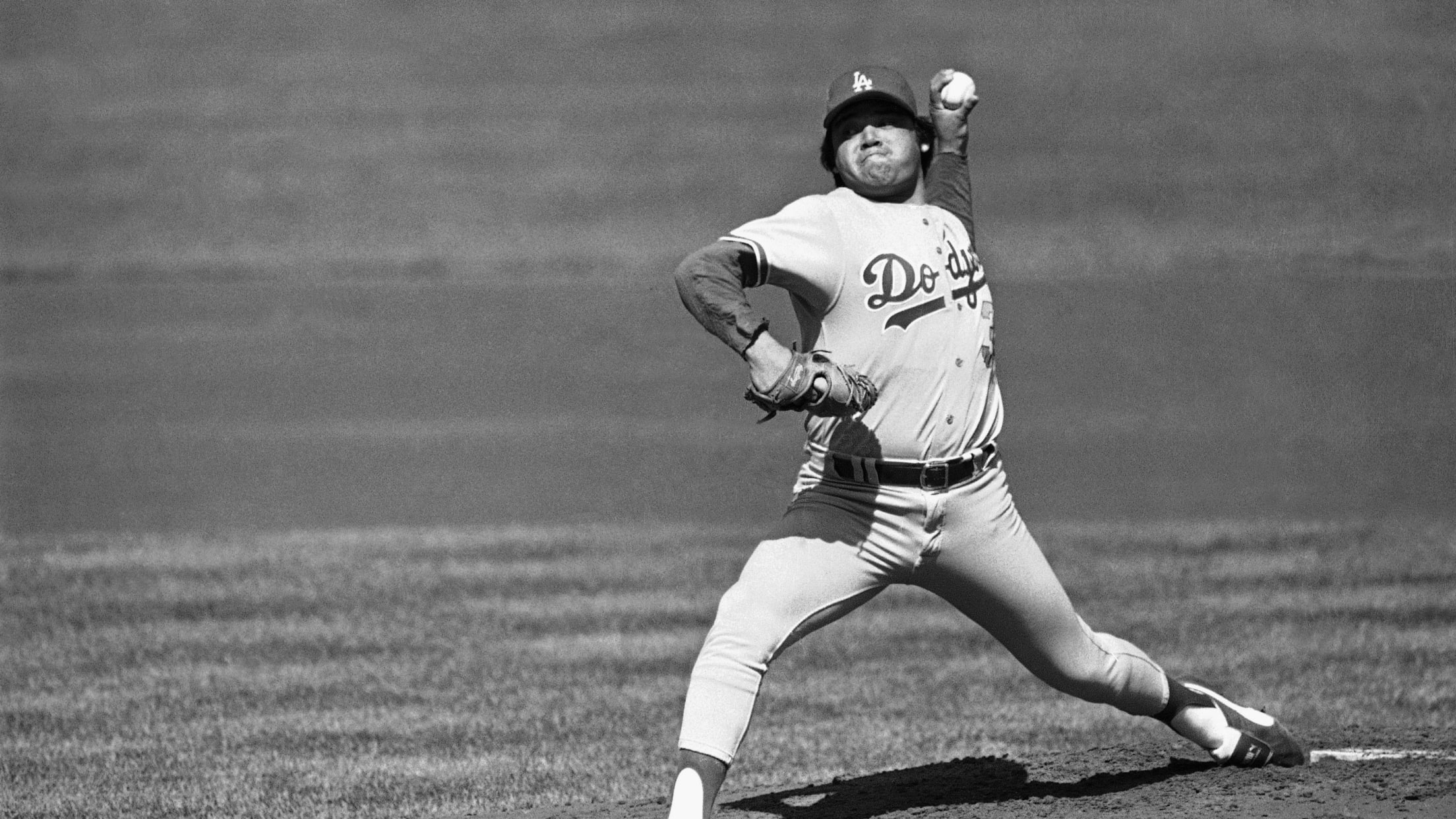 The Dodgers moved to Los Angeles from Brooklyn after the 1957 season and played their first four seasons in Los Angeles at Memorial Coliseum. The team's decades-long relationship with the Mexican and Mexican-American communities is complex. The Dodgers were one of the first teams to cater to Spanish speakers with Spanish broadcasts. Dodgers owner Walter O'Malley was open about his desire to find "a Mexican Sandy Koufax."
The club's history with Chavez Ravine, the land on which Dodger Stadium is built, is well-documented.
In his book, "Stealing Home: Los Angeles, the Dodgers, and the Lives Caught in Between," Eric Nusbaum details how the club ended up with Dodger Stadium, specifically how three Mexican neighborhoods -- Palo Verde, La Loma and Bishop -- were destroyed to make way for a housing project that was canceled amid the Red Scare hysteria and real estate speculation. A few families held out and refused to leave their homes, even after the city sold the land to O'Malley for the stadium. It led to a violent conflict between one family, the Aréchigas, and L.A. County Sheriffs in 1959.
Three years later, Dodger Stadium opened on April 10, 1962, on the land.
"You cannot like what happened at Chavez Ravine and still love the Dodgers," says Arellano, who also taught Chicano Studies at Cal State Fullerton. "It makes total sense to the Dodgers fans."
One thing is certain: Valenzuela broke barriers. He is part of a group of players once considered outsiders and that changed the game's landscape upon their entry.
Valenzuela's feats lured members of all communities in Los Angeles to the ballpark, including a few unlikely fans: those displaced by the construction of Dodger Stadium. However, his presence did not right the wrongs that took place before he was even born. Many of the families impacted still refuse to go to Dodger Stadium.
"Fernando was one person and he obviously was a massive success, and he did bring tons of Mexican-American fans to the park, but it wasn't like every single person from those communities all of a sudden said, 'Because of Fernando, we're going to change our feelings and go to Dodgers games,'" Nusbaum says. "It was just that Fernando was so exciting, and lots of people wanted to go to Dodgers games.
"Fernandomania unified the city, giving it something to cheer for, together. But Fernando at age 20 did not say he was going to redeem the past sins of civic Los Angeles, real estate developers, the Red Scare, progressive activists and racism. That's just a ridiculous responsibility to assign to him, and it's much more complicated than that."
One thing is certain: Valenzuela broke barriers. He is part of a group of players once considered outsiders and who changed the game's landscape upon their entry. That list starts with Jackie Robinson for African Americans, and it also includes Hideo Nomo and Ichiro for the Japanese, Chan Ho Park for Koreans, Tony Lazzeri for Italian-Americans and Al Simmons (Szymanski) for Polish-Americans.
"What Fernandomania did for the Dodgers was build generation after generation of Mexican-American fans," says John Thorn, the official historian of MLB. "The Mexican-American community has always been large in Los Angeles, but it was not attached to the Dodgers when they were imported from Brooklyn. I think it is not too much to say that for Mexican-American communities, Valenzuela was a hero like Hank Greenberg was for the Jews. He made everybody feel bigger and welcome. They went to the stadium to see him."
Lyle Spencer, who covered the Dodgers for the Los Angeles Herald Examiner from 1977-81, was paired with Valenzuela as an English tutor during Spring Training of 1981. The reporter spoke Spanish, and while the English lessons lasted only a few weeks, the pair built a bond that still exists. Spencer, who grew up in Southern California, watched Valenzuela transform from a reserved young man to worldwide phenomenon. He watched the entire city embrace him.
"When I began covering the Dodgers in the '70s, I would estimate that maybe 10% of the crowd would be Latino," says Spencer, whose 47-year career included stops in California, Colorado, New York, Texas and with MLB.com. "Here comes Fernando, and now all of a sudden, Latinos were out there immediately because they identified with him. It was immediate, and it was powerful. It has sustained itself to the point where I really believe half the crowds at Dodger Stadium now are Latinos."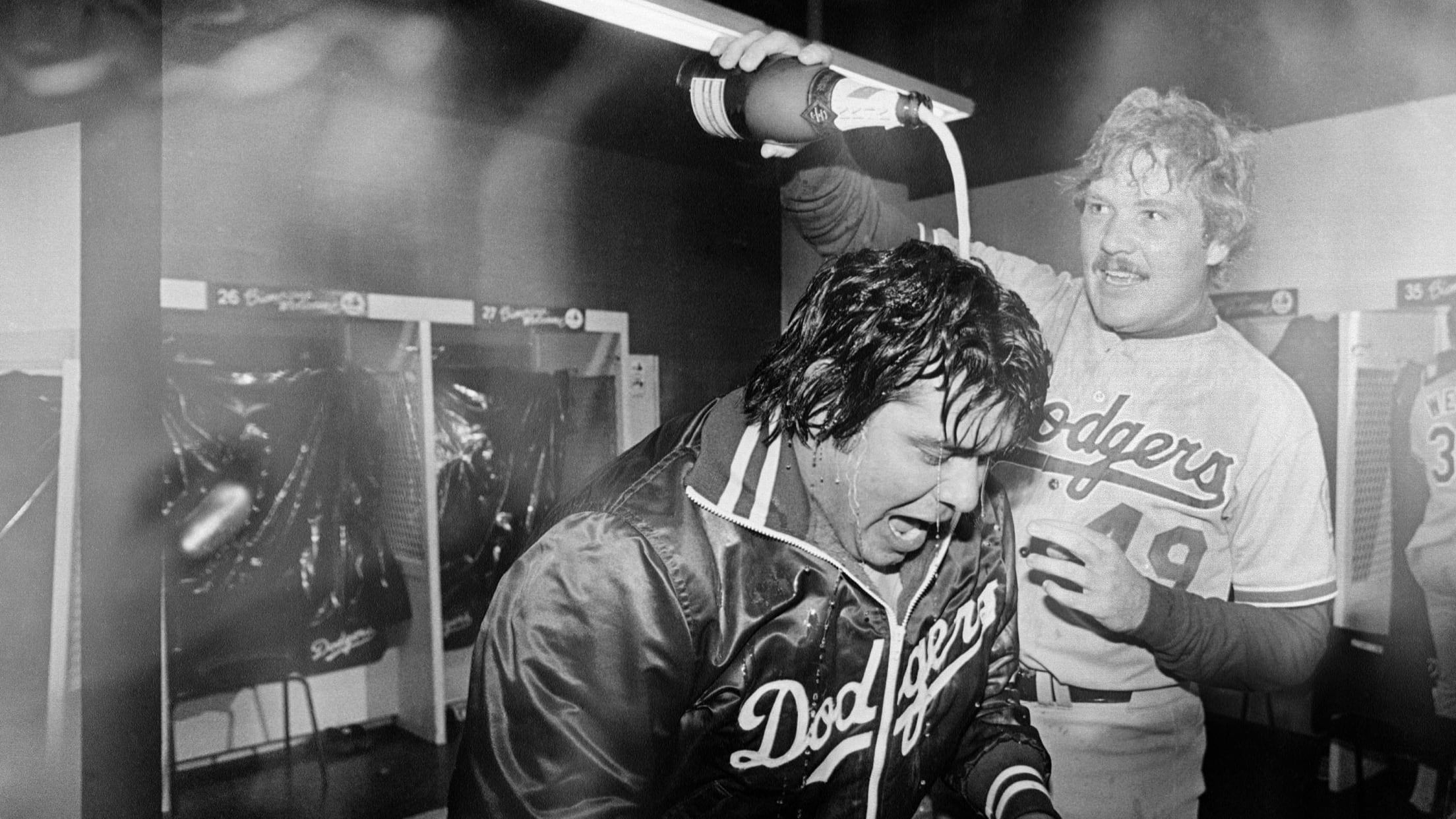 OCTOBER LEGEND
After posting league-leading totals in starts, shutouts, innings pitched and strikeouts that would eventually earn him Cy Young and Rookie of the Year honors, Valenzuela continued to make his mark in the 1981 postseason. He made five starts, two of which were games where the Dodgers faced elimination.
"Fernando pitched well beyond his years, from Day 1," Scioscia says. "When he came up in 1980, you saw there was a composure that he had, a poise that sometimes players have to work into. He had it right away, and I think it was exemplified in that game, Game 3, against the Yankees. The confidence that we had in him, along with what Tommy and the coaching staff had in him was very real and we just knew that, somehow, he was going to get it done."
No game was more memorable than Game 3 of the World Series against the Yankees at Dodger Stadium. The Dodgers were down 0-2 against the Yankees. Although it was not an elimination game, it was definitely a must-win situation.
After being staked to a 3-0 lead in the bottom of the first, Valenzuela gave up four runs in the next two frames, including a solo home run by Bob Watson and a two-run shot by Rick Cerone in the top of the third that gave the Yankees a 4-3 lead.
Valenzuela was pitching on short rest, and he clearly did not have his best stuff.
Lasorda, who could communicate effectively in Spanish with Latin American players after several seasons managing in the Dominican Winter League, visited the mound after Cerone's homer with his pitcher on the ropes.
As the legend goes, Lasorda told Valenzuela in his native language that if he didn't give up any more runs, the Dodgers would win the game, and that Fernando, who was rarely heard speaking English at that time, answered, "Are you sure?"
"I really don't remember, but I think that yes, it was something like that," Valenzuela says. "There are several [mound conversations] that I don't remember, but to stay in the game and to not be taken out, I was always trying to evade him and give him the runaround or go someplace else to avoid having him approach me and have that conversation."
Lasorda stuck with Valenzuela and the manager's faith in the pitcher was rewarded when Fernando shut down the Yankees the rest of the way. The Dodgers rallied to a 5-4 victory behind Valenzuela's complete-game, 147-pitch effort in front of 56,236 fans.
"I think ... at that point that we were in the playoffs and the World Series, he knew me and the way I liked to pitch," Valenzuela says. "I always prepared my arm to throw a lot of pitches. That helps me get through all those innings. He knew what I could do, and I think that's one of the reasons why he let me finish that game in the World Series."
The Dodgers won the next three contests to clinch the World Series title in six games. Valenzuela was scheduled to pitch Game 7 in New York, but as it turned out, his heroics in Game 3 helped set the Dodgers on a path to making that start unnecessary.
"The feeling was that this team was starting to run out of time to accomplish winning a world championship," said first baseman Steve Garvey, who played for the Dodgers from 1969 through 1982. "And it turned out that this young rookie became arguably the key piece."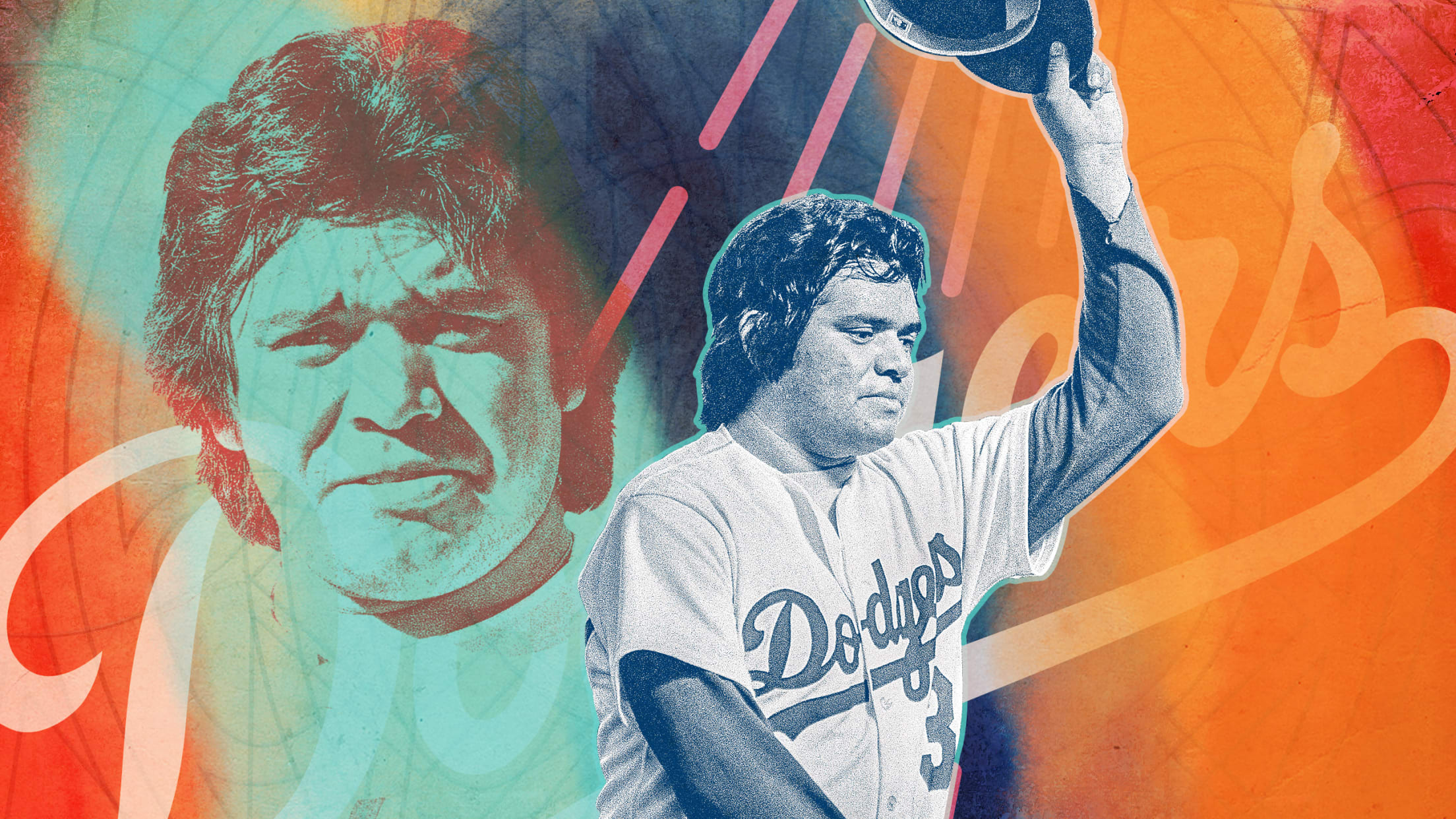 HALLS OF FAME
Valenzuela is a member of the Mexican Baseball Hall of Fame, Caribbean Baseball Hall of Fame and the California Sports Hall of Fame. He earned Mexico's Premio Nacional del Deporte, the country's highest sports honor, last November. Several artifacts from his illustrious career are housed in Cooperstown at the National Baseball Hall of Fame and Museum, but he has not received the call for enshrinement.
It's uncertain if he ever will.
"Fernando's legacy to me is that of Cuban Minnie Miñoso, another trailblazer," Thorn says. "The two of them are worthy candidates for the Hall of Fame if you do not use merely the stat lines as your criteria. They are ethnic heroes. They are culture heroes. Valenzuela is not the first Mexican or Mexican-American big leaguer in baseball. We had Mexican big leaguers in the 1930s, but what made Fernando different was the peculiar circumstances by which the Brooklyn Dodgers entered Los Angeles and what he meant to the people there."
Valenzuela received 6.2% of the votes from the Baseball Writers' Association of America in his first year on the ballot in 2003 and fell off the writers' ballot after receiving less than 5% of the vote in '04. His next shot at Cooperstown will come when the Modern Baseball Era Committee -- a group of 16 members made up of National Baseball Hall of Famers, executives and veteran media members -- meets in 2023 for induction in '24.
"He just never generated enough support," Spencer says. "I always looked at the Hall of Fame differently than most voters. For me, it was about what you did for the game and how you impacted the sport. There are certain guys who, for me, impacted the game way beyond any kind of statistical analysis or the standard criteria that most voters use. His numbers were impressive to me, but he just didn't do it long enough and that was his only drawback as far as I was concerned."
High pitch counts in an era when nobody cared about pitch counts, six straight seasons of 250 or more innings pitched when that type of workload was the norm, and the stress placed on his shoulder by repeatedly throwing his screwball shortened Valenzuela's career and ultimately thwarted his Hall of Fame candidacy. He never complained about aches and pains, a trait that also hurt any potential candidacy. At one point, the left-hander made 255 consecutive starts before going on the injured list for the first time in 1988 because of shoulder troubles that cost him two months and the opportunity to pitch in another World Series.
"There have been those who have thrown the screwball hard and those are the ones who have the arm troubles," Thorn says. "Fernando, who was not very fast with his fastball, piled up the strikeouts because of the screwball, and it was a hard screwball. There can be consequences to throwing that pitch over and over."
Valenzuela still makes an interesting case for the Hall of Fame. During his six-year peak run from 1981-86, he sported a 2.97 ERA in 1,537 innings with 84 complete games and 26 shutouts. He had a 118 ERA+, a 2.88 FIP with a 33.5 WAR. By comparison, Koufax's peak seven-year WAR was 46. Valenzuela also pitched 251 innings in 1987.
For his career, Valenzuela finished with a record of 173-153, a 41.5 career WAR, a 3.54 ERA, 2,930 innings pitched, 2,074 strikeouts and a 1.32 WHIP. He threw 113 complete games, including 31 shutouts.
"I've spent the past 20 years or so making strong arguments in favor of performance standards for the Hall of Fame and using advanced statistics to try to cut through some of the superficialities, and I think it's clear that when you when you look at Fernando Valenzuela, that he's one of numerous pitchers who fall into that 'What might have been' territory," says Jay Jaffe, senior writer at FanGraphs and author of "The Cooperstown Casebook: Who's in the Baseball Hall of Fame, Who Should Be In." "He had a strong start to his career that was kind of done in by overwork and a leveling off performance-wise, and in that regard, it's hardly unique because we can talk about dozens of other Cy Young winners who never really got to that peak again."
The only left-handed pitchers in the Hall of Fame with an ERA as high as Valenzuela's are Herb Pennock (3.60), whose career began in 1912, and Tom Glavine (3.54), who pitched through the steroid era. Of the 15 left-handed Major League pitchers in the Hall Fame, only Lefty Gomez (2,503) and Koufax (2,324 1/3) threw fewer innings than Venezuela. The only left-handed pitcher in the Hall of Fame with a WAR lower than Valenzuela's is Rube Marquard (32.5), who began pitching in 1908.
But even Jaffe, a seasoned analyst who relies on hard numbers to make Hall of Fame cases, has a soft spot for Valenzuela. He's a third generation Dodgers fan whose love for the team can be traced back to his Brooklyn-born grandfather. In 1981, an 11-year-old Jaffe used to cut Valenzuela's box scores out of his local Salt Lake City newspaper and paste them into a scrapbook. Forty years later, he still has the memento.
"I'm open to the idea that baseball should be recognizing more of these cultural figures in the Hall of Fame," Jaffe says. "You can make a case that there are a handful of modern pioneers that have helped open the door for baseball in a lot of different ways and should be full members of the Hall of Fame."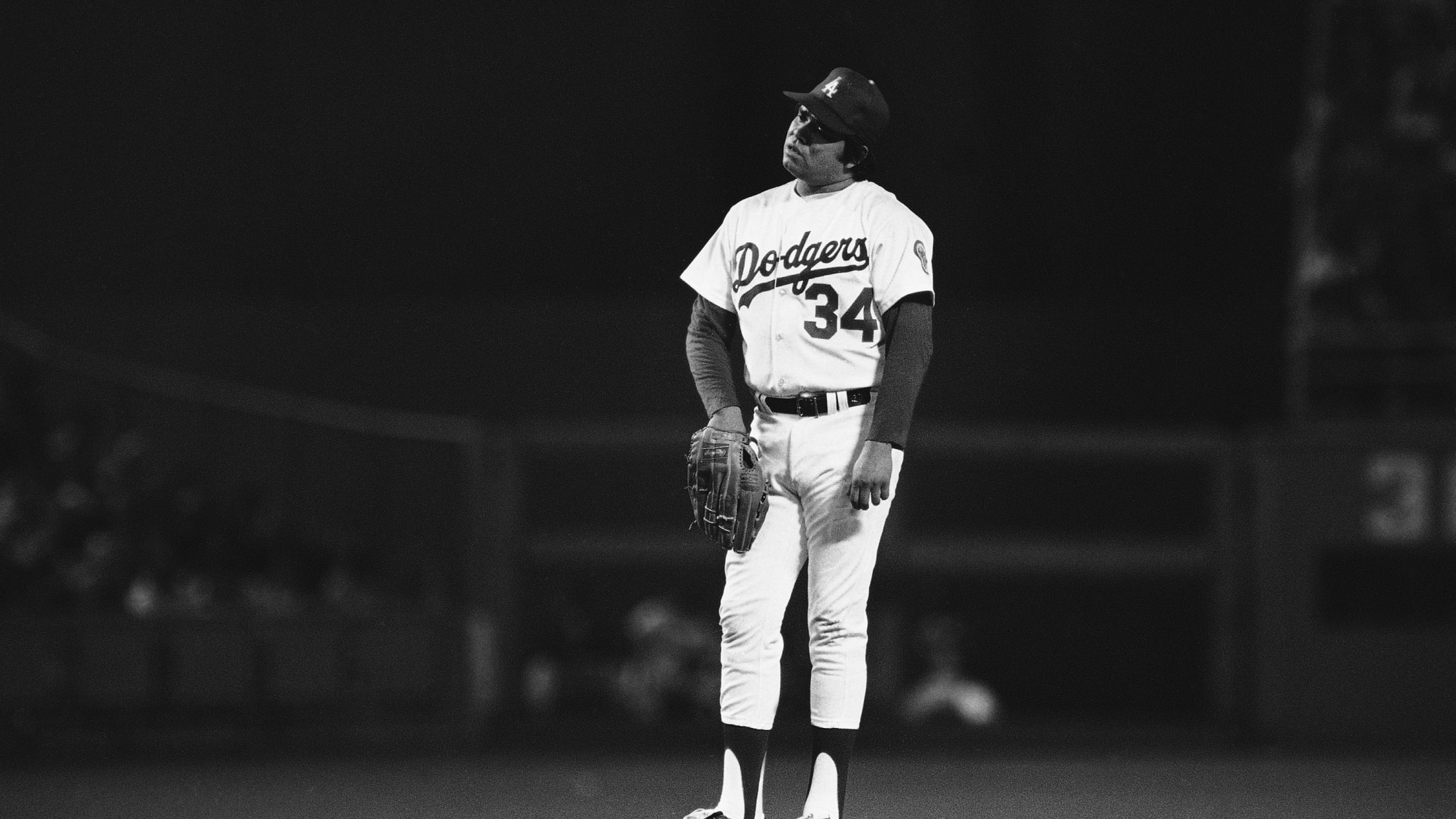 LASTING LEGACY
No Dodgers player has worn Valenzuela's jersey No. 34 since he was released by the club in 1991, although the number is not officially retired.
"He's irreplaceable. When you think of our particular history, which we are so proud of and talk about every day, you can't talk about it without mentioning Fernando's impact," Dodgers president Stan Kasten says. "We have Jackie Robinson, and we know his status in popular culture. We then had Sandy Koufax, who became an icon for Eastern Europeans trying to assimilate into America right at that time. And then the next wave was Fernando, who captured the attention of the entire Hispanic world."
Each of the Dodgers' retired numbers was worn by a player who played a majority of his career with the club and was later inducted into the Baseball Hall of Fame.
There's Pee Wee Reese (No. 1), manager Tommy Lasorda (No. 2), Duke Snider (No. 4), Don Sutton (No. 20), manager Walter Alston (No. 24), Sandy Koufax (No. 32), Roy Campanella (No. 39), Jackie Robinson (No. 42) and Don Drysdale (No. 53). The lone exception is Jim Gilliam (No. 19), the club's first-base coach who died before the start of the 1978 World Series.
I wore it like any other number. When I came up in 1980, it was at my locker. I was assigned that number. ... If there's someone [else] that can wear it, that's no problem. Numbers are there to be worn.

Valenzuela
In 2019, Valenzuela joined Don Newcombe and Garvey in the inaugural class of the Legends of Dodger Baseball in recognition of their impact on the franchise on and off the field. Honorees have a permanent plaque on display at Dodger Stadium.
"We have had so many great players that if we tried to retire everyone's number who would qualify, then we would be in triple digits on our uniforms now," Kasten says. "Long before we got here, they established a policy, which I agree with, and that is that we'll just use Hall of Fame people for retired numbers. But how do we honor all the many great other players? We created this new class of player called Dodger Legends in our new center-field plaza. Fernando was in the inaugural class because of the impact he had here and because of the following he continues to have among our fanbase."
Back in his home country, the Mexican Baseball League -- Liga Mexicana de Beisbol -- retired Valenzuela's No. 34 in 2019. Five years earlier, a statue of Valenzuela was erected at the entrance of Estadio de Béisbol Charros de Jalisco in Guadalajara, Mexico.
The accolades are flattering, but Valenzuela downplays his accomplishments, and he's certainly not going to campaign for recognition. He's at peace with his legacy and place in baseball history. The legendary movement from 40 years ago has made him an immortal.
"It's been a lot of years since someone has worn No. 34. There have been some rumblings about that, right?
"I wore it like any other number," Valenzuela added. "When I came up in 1980, it was at my locker. I was assigned that number, but I really don't know what's going to happen. If there's someone [else] that can wear it, that's no problem. Numbers are there to be worn."
Viva Fernandomania! Long live Fernandomania!
"I've always been asked what the situation is, with Cooperstown and all that," Valenzuela says. "I tell them, 'Look, for me, the affection and that the people recognize what I have accomplished is more important than being in a Hall of Fame. I said it from the beginning, and I believe it. A lot of people appreciate what I tried to do and that is something I'll always remember. That support was always there. Forty years later, there are still memories."
This story was originally published on April 16, 2021.
credits:
Jesse Sanchez, who has been a reporter for MLB.com since 2001, is a national reporter based in Phoenix. Follow him on Twitter @JesseSanchezMLB and Facebook. Nathalie Alonso is part of the editorial team of LasMayores.com, MLB's official Spanish-language website. Follow her on Twitter @NathalieMLB. David Venn is the executive editor of LasMayores.com, MLB's official Spanish-language website. Follow him on Twitter @DavidVennMLB. Design by Tom Forget.