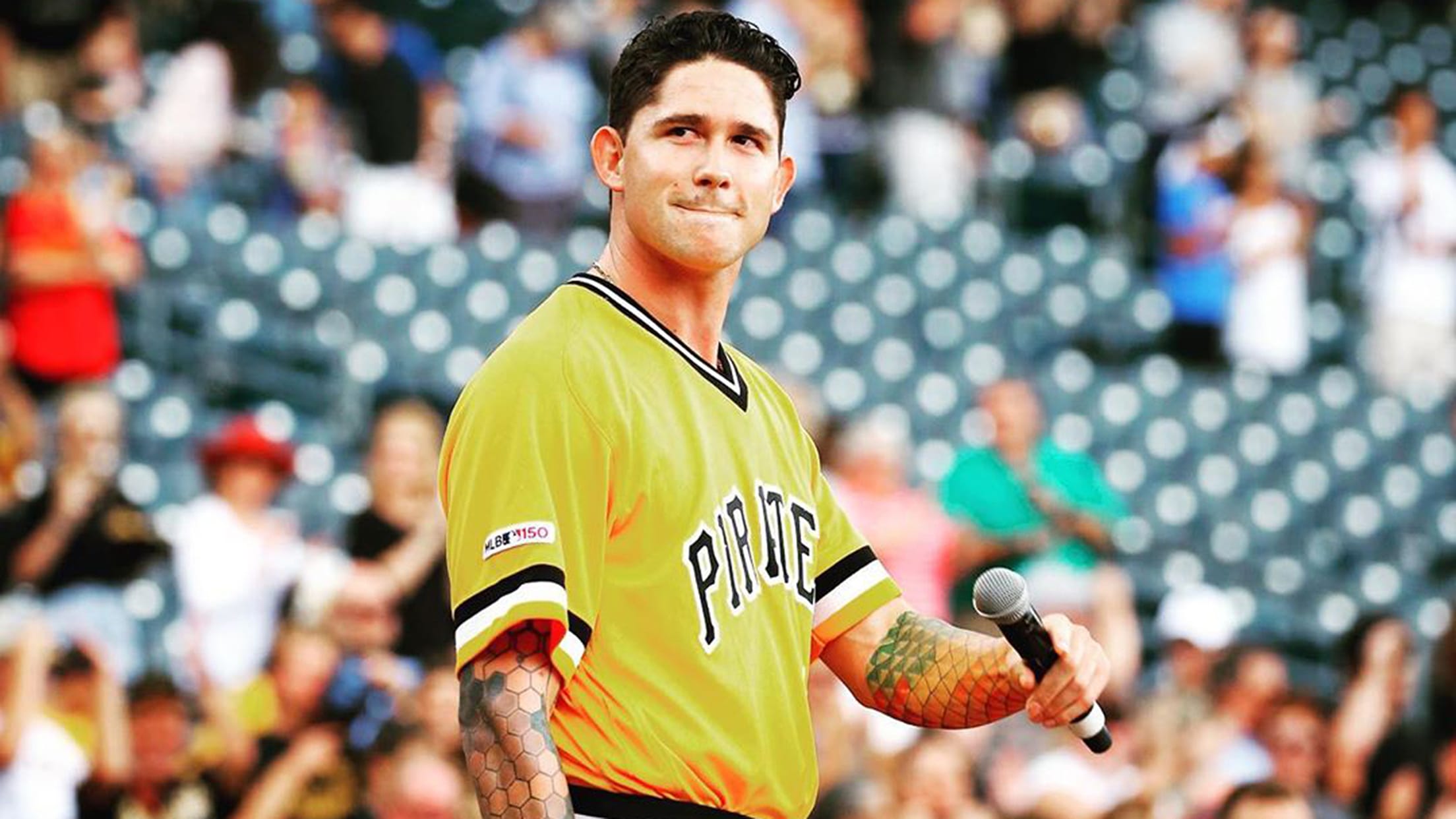 Scroll
He can throw 95. But wait 'til you hear him sing
In the weeks after he was hired as manager of the Pirates, Derek Shelton made a point of calling every player on Pittsburgh's roster. Most of them aren't accustomed to answering calls from unfamiliar numbers, so more often than not, Shelton was sent to voicemail.
Steven Brault surprised Shelton. He answered the phone. Then, a few moments later, he hung up.
The left-hander explained that he was too busy to talk, even to his new manager. He wasn't working out, playing video games, traveling abroad or doing anything most professional baseball players do in their downtime. Brault was inside Studio West in his hometown, San Diego.
More specifically, the 27-year-old was singing lead vocals and conducting a chorus of 17 cancer survivors as they sang their part of "You'll Never Walk Alone" from the musical "Carousel."
Brault spent part of his offseason recording an album titled "A Pitch at Broadway," a collection of 12 popular Broadway songs from such musicals as "Hadestown," "Dear Evan Hansen," "Wicked" and "Hamilton." The album will be available for pre-order on Feb. 22, the day of the Pirates' first Spring Training game, and is scheduled to be released on April 3 -- the day after the Pirates' home opener at PNC Park.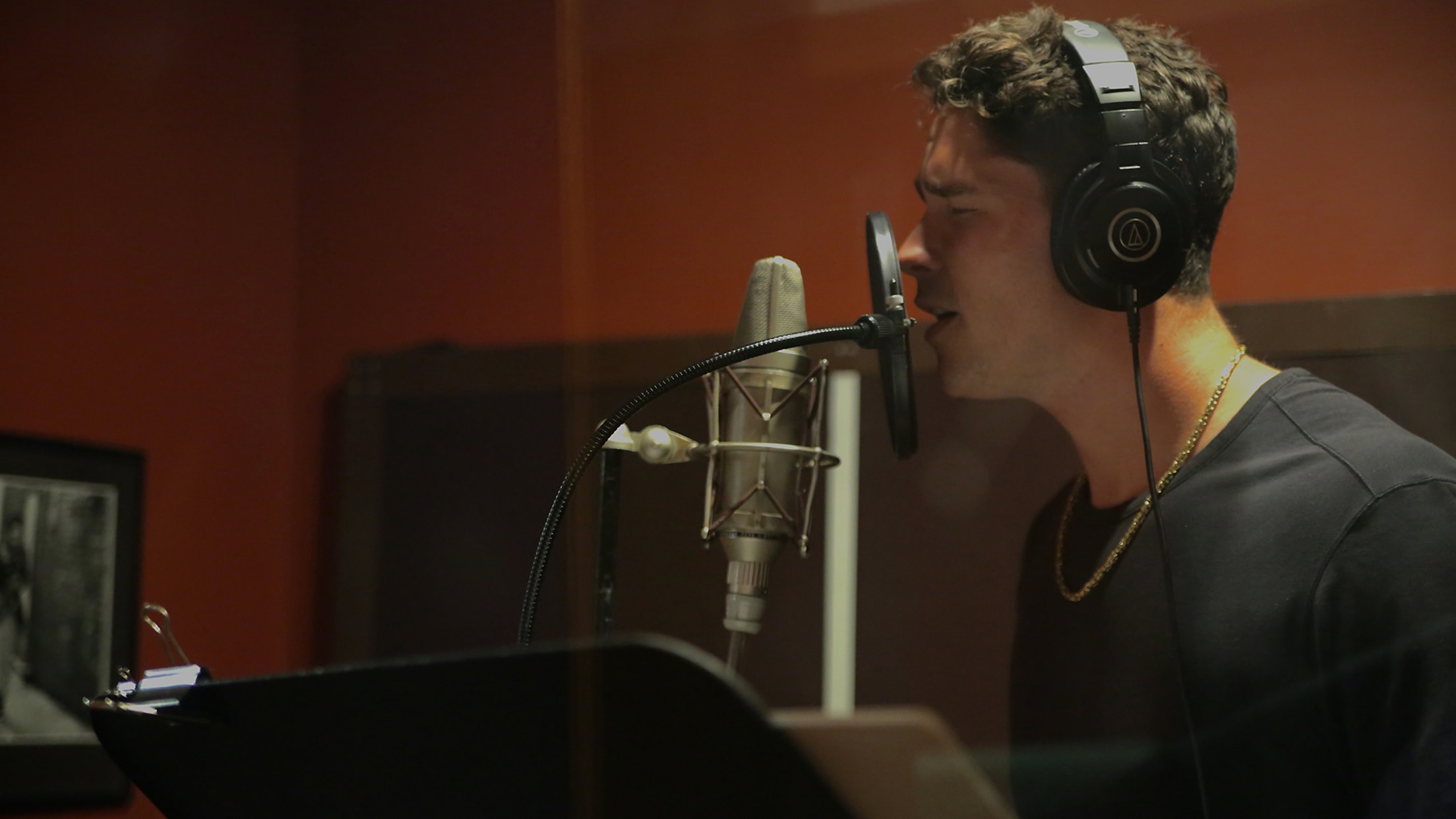 That Brault wound up recording a Broadway-style album isn't all that surprising, actually. Ten years ago it would have seemed like a realistic career goal. As a music performance major at Regis University, he figured his future might involve singing on stage.
It's right there in his Regis Rangers bio: "Career ambition is to become a music performer."
Then a funny little thing called baseball happened. Recording outs, not music, became his career ambition.
"I figured if I was going to record a Broadway album, it'd be because I was recording an album with the people I was in a show with, you know what I mean?" Brault said. "It's different. It was unexpected, but definitely welcome. I love it. I love all the music."
This is the story of how Brault stepped off a mound and behind a microphone.
"WHAT COMES NEXT?"
Brault received scholarship offers from a few bigger colleges in his native California, schools recruiting him as a pitcher even though he was undrafted out of high school. But Regis University, a private Jesuit university in Denver, provided him an opportunity to pitch and play the outfield for an NCAA Division II team and, above all, pursue his passion for music.
"My main focus was going to be music," he said. "The school is so small that it didn't really lend itself to being found or anything as far as baseball goes."
There are currently 10,087 students enrolled at Regis, according to the university's website. The school has produced 13 MLB Draft picks and exactly one Major Leaguer: Brault. He got his chance to be a two-way player there, as promised, and thrived as a pitcher and a left-handed-hitting outfielder.
"Really, I didn't expect baseball to go further than that," he said.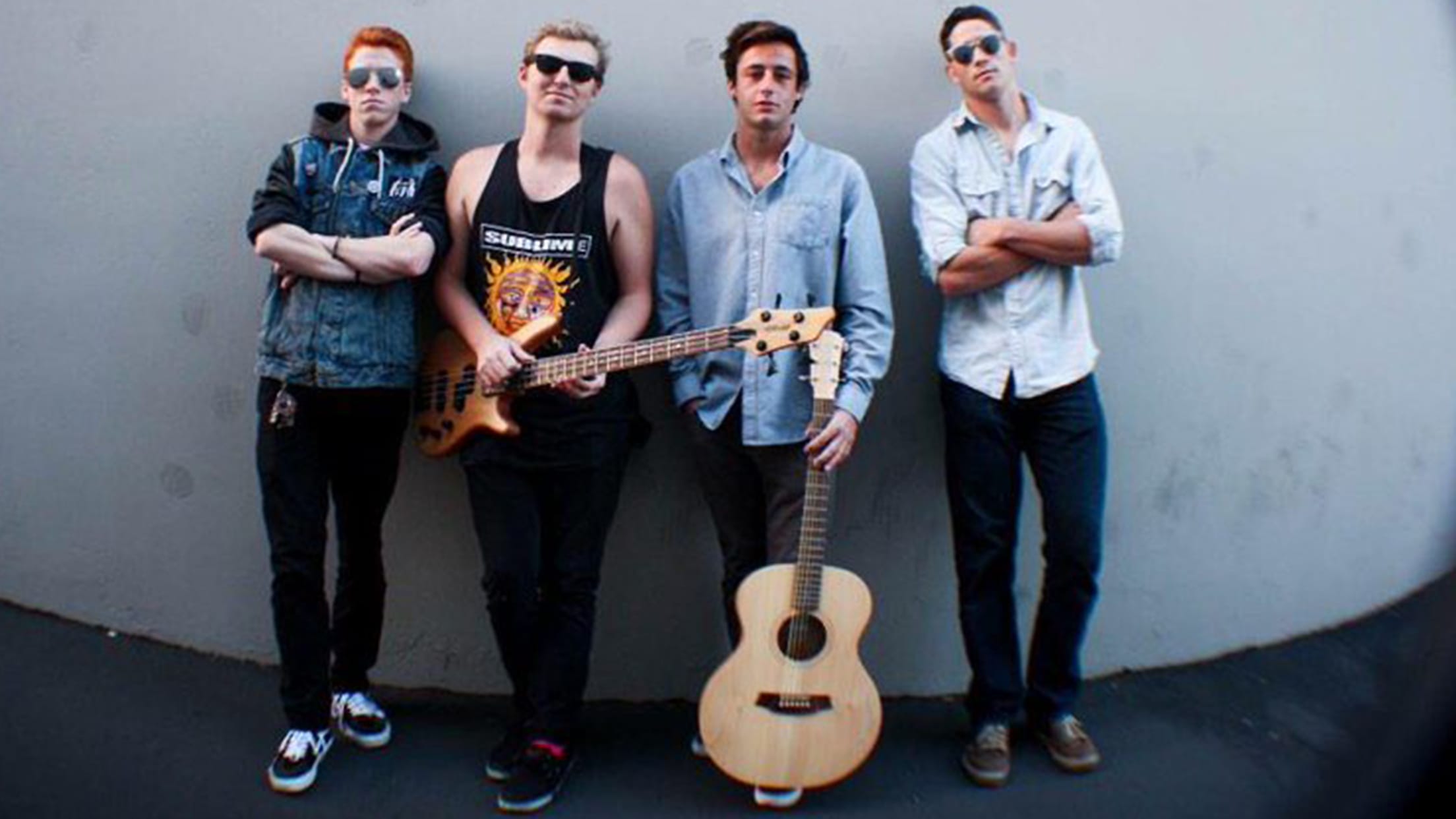 Thus he took his academic major seriously. He had always enjoyed singing and performing. In high school he played Joe Hardy in a production of "Damn Yankees." He spent time as the lead singer of a San Diego band called Street Gypsies, a group that recorded classic rock covers and a few original tunes. He can play some guitar -- enough to accompany his own singing, anyway. He was a capable piano player in college, but he admits those skills have grown rusty.
Studying music with an emphasis in vocal performance, Brault knew his senior-year thesis would involve composing a piece of music, analyzing music and performing for a full hour.
He was prepared well in advance for his senior recital, but he never made it to the stage.
During his junior season, Brault went 8-3 with a 2.63 ERA and batted .397 at the plate, and the Orioles picked him in the 11th round of the 2013 MLB Draft. He knew he could pick up music again later in life, so he couldn't turn down the chance to play professionally.
So instead of a senior performance, he put on what he called a mini version of it for his junior recital, a 40-minute showcase that he said included "opera, classical in a few different languages" and a performance of "I Believe" from "The Book of Mormon." In the crowd sat 12 of his baseball teammates.
"They had no idea what was going on," Brault said, laughing. "We had a cool team, all really close, so they came and supported me, which was awesome."
Though Brault left school and his formal musical education behind, he never stopped singing, even when the Orioles traded him to the Pirates before the 2015 season. He made his Major League debut as a spot starter in 2016, returned to Triple-A (where he became the International League's most valuable pitcher in '17), then claimed a role in Pittsburgh's bullpen in '18.
On June 19 of that year, Brault sang the national anthem before the Pirates' game at PNC Park. For many fans, it was an introduction to his musical ability. For him it was the fulfillment of a promise he'd made his grandmother and a way to show kids, as he'd say, "that it's OK to do other things" and have interests beyond sports. For those who know him, it was no surprise that he nailed it.
"We hear so many national anthems, and we have a full spectrum from horrible to amazing," said teammate Trevor Williams. "I'm dead serious that that was one of the best national anthems I heard definitely that year, possibly ever.
"He happened to be a left-handed pitcher who could throw hard and had a good breaking ball, so baseball became the No. 1 thing. If you were to ask him, his first passion would be singing while loving baseball."
Wearing a throwback uniform, Brault performed the anthem again at PNC Park last Sept. 8. High above the field, former general manager Neal Huntington watched Brault execute another flawless rendition of "The Star-Spangled Banner," turned to a crowd of reporters and earnestly remarked, "That is one talented individual."
Brault's performance caught someone else's attention, too.
"MY SHOT"
Loren Harriet is a veteran producer in the music industry with an affinity for nontraditional artists. He's worked with Bronson Arroyo, Nick Swisher and basketball star Dwight Howard, among many others. He produced two albums with former Yankee Bernie Williams, including one that was nominated for a Latin Grammy Award.
"Then all of a sudden, who came along," Harriet said, "was this kid from the Pirates."
Harriet heard about Brault from both Major League Baseball and the MLB Players Association. He wasn't familiar with the pitcher, but he'd been told about the anthem performances. So Harriet did his research. The first thing he found on YouTube was Brault's junior recital performance of "I Believe."
"I said, 'The kid has a great tone to his voice,'" Harriet said in a phone interview. "And I like the fact that he's into Broadway, of all things."
Harriet reached out to Brault's agent, Joe Gaza, with an offer: "I'd love to do a record." He and Brault connected to start kicking around ideas. Harriet didn't want to do another album full of rock-and-roll covers, though. He wanted to do something different.
"How about Broadway?" Harriet asked.
That wasn't a tough sell for Brault. On Spotify, his most-listened-to artist in 2019 was the indie rock band Vampire Weekend. After that? German operatic tenor Jonas Kaufmann. Brault's top songs were all from musicals, with "Hamilton" especially well represented.
"Hell, yeah," Brault said. "That sounds awesome. Let's do it."
Brault came up with a list of songs he wanted to put on the album. Harriet shared his ideas, starting with the first single, a song from "The Greatest Showman." It seemed too perfect: Someone in The Show singing "The Greatest Show."
Then Harriet assembled an all-star lineup of studio musicians.
Vinnie Colaiuta, one of the top 100 drummers ever, according to Rolling Stone. Leland Sklar, the session bassist for Phil Collins, Jackson Browne and James Taylor. Guitarist Tim Pierce, who's worked with everyone from Crowded House to Alice Cooper to Green Day. Jeff Babko, the keyboard player in the Cletones, the house band for Jimmy Kimmel Live.
Then there was the lead vocalist: Steven Brault, left-handed pitcher for the Pittsburgh Pirates.
"It was like being the singer of a supergroup," Brault said. "I was just trying to hang, really."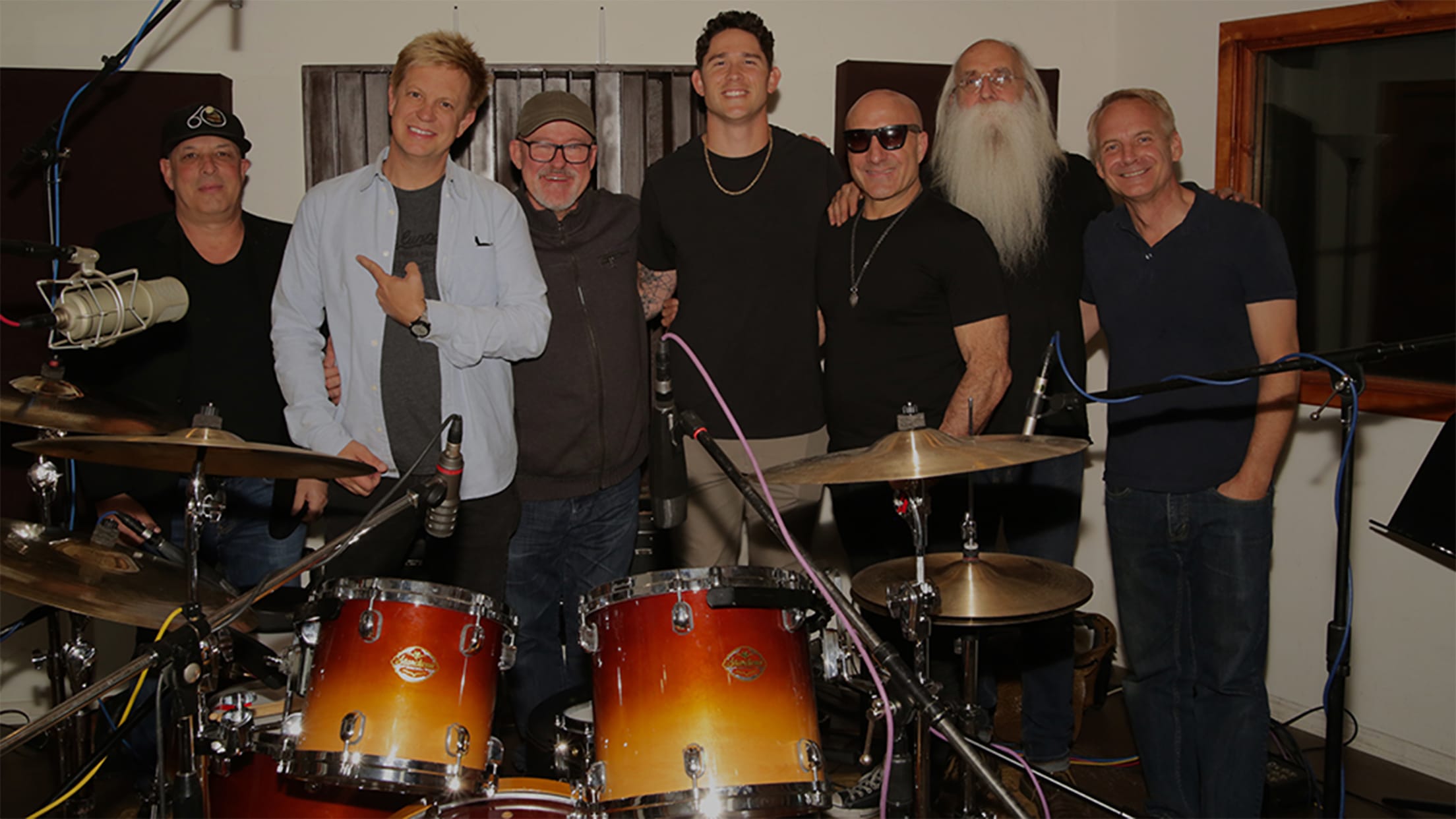 "THE ROOM WHERE IT HAPPENS"
For all their experience, Brault said, the producers and musicians were also surprisingly receptive to his ideas and suggestions during the two-week recording process at Tritone Recording in Los Angeles. During the first week, Brault sang placeholder vocals while the band laid down the instrumentals.
"I don't want to overhype it, but people are going to get blown away by it," Harriet said. "It's just an amazing record."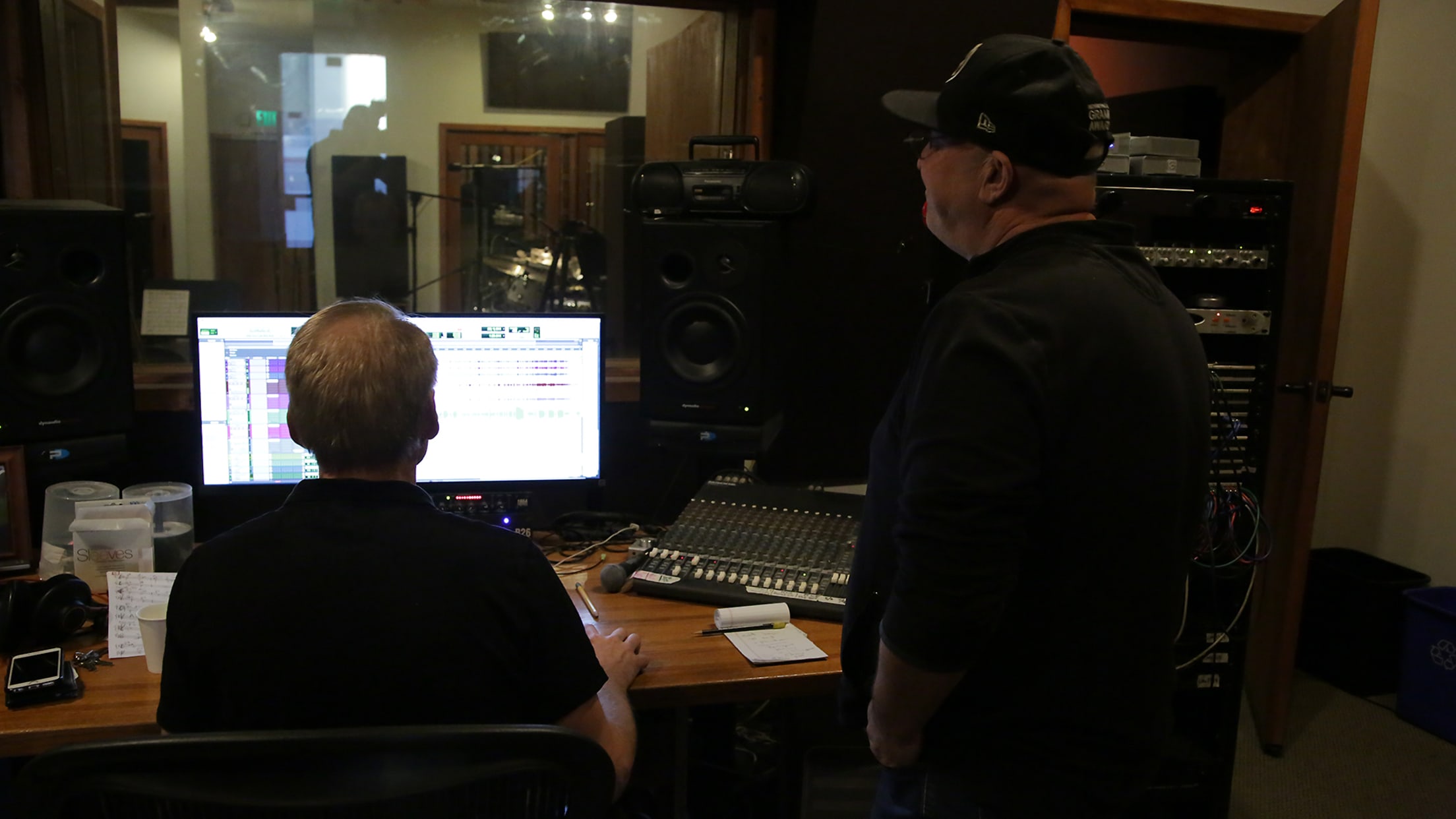 The next week, Brault spent five eight-hour days recording the lead vocals at Studio West in San Diego. The plan was to knock out two songs per day, maybe three if things were going well. It took time, recording each song five times to iron out any imperfections. Even tiny mistakes seem glaring in the studio, Brault said, and he wanted to avoid the use of auto-tune so that the voice you hear is really his.
But by the end of the first day, they'd finished five songs.
"He was incredibly prepared. He's just an incredible singer," Harriet said. "You knew that he must have majored in this in college. This was not something you just pick up one day and go, 'I think I want to sing like this.'
"The musicians were freaked out. Vinnie goes, 'I know Sting's great. This kid's great, too.' I'm like, that's a pretty good compliment."
Whenever there was a spare moment between recording tracks, Brault asked the band members about their wide-ranging history in the music industry. They've lived out a dream of his, and he had so many questions.
Funny thing is, so did they.
"They just thought it was so cool that I played baseball," Brault said. "So it's interesting, we're both geeking out asking each other questions about our respective professions. It was just really cool."
The album's track list includes some variety. Brault's rendition of "The Greatest Show" is richly produced and backed by pounding drums, high-flying guitars and background harmonies. "You'll Be Back," from "Hamilton," is a little more stripped down by comparison. "Dear Evan Hansen's" "If I Could Tell Her" was tricky to sing, Brault said, more of a nuanced challenge than the long, soaring notes of "The Music of the Night" from "The Phantom of the Opera."
The musicians were freaked out. Vinnie goes, 'I know Sting's great. This kid's great, too.' I'm like, that's a pretty good compliment.

Loren Harriet
The recording process reinforced that "I like my singing voice more than I like my talking voice," Brault joked. But no, he can't pick a favorite song.
"They all have their own special thing about them," he said. "What was really cool to me was going back and listening to all the guests we got to sing on it -- people that are currently in Broadway shows, guys that have been around for a while. When it all comes together, it all sounds so good."
One special guest on the album is a little more familiar for fans of baseball than Broadway: Pirates All-Star first baseman Josh Bell.
Bell loves music, and said he's been told he has a voice for broadcasting. Brault needed someone to read the spoken-word lines of Hermes in "Wait for Me" from "Hadestown." Why not his deep-voiced teammate?
"I texted him and he immediately responded," Brault said. "He didn't say, 'What are you talking about?' or whatever. He just said, 'Absolutely, I'm in.'"
"I was like, 'I can't turn this down,'" Bell recalled. "This is forever."
Bell spent the second half of the offseason in Newport Beach, Calif., so he made the short trip to the studio in Los Angeles to record his lines. Brault was on the phone, listening, the entire time.
"He was super cool about it, and his voice is so awesome. It's so," Brault said, comically pitching his own voice down, "low. And manly. It's really cool. I'm excited to see how that one turns out."
And Bell, who counts himself among Brault's biggest fans, can't wait to hear the entire album -- including his own part.
"Every time I hear him sing, I'm blown away," Bell said. "This past December, he sang something from Hamilton -- and I watched that in New York, on Broadway, and I was like, 'Brault, you did it better!'"
There's another special collaboration on the album, the "You'll Never Walk Alone" cover with 17 cancer survivors and leaders from Stand Up To Cancer. That idea came quickly to Brault and Harriet, considering the organization's partnership with MLB.
This past December, he sang something from Hamilton -- and I watched that in New York, on Broadway, and I was like, 'Brault, you did it better!'

Josh Bell
"It was so cool, because we had talked about doing this song and how we want it to be a song that had some kind of impact," Brault said. "I've had family hit by cancer and I'm sure a lot of people have. … The group of people was so much fun. They were so happy to be on it. It's a song that I'm really proud of, and I think they were as well."
"YOU'LL BE BACK"
About a month after Brault hung up on his new manager, the two finally met. They were attending a Pirates Charities event in Pittsburgh, and fittingly enough, Brault performed a few songs from his album, including one from "Hamilton."
"The first time I met [Shelton] in person, I sang," Brault said. "He now knows what he's in for with me."
"We normally just talk about Broadway tunes when we talk, what our favorites are," Shelton confirmed. Then he grinned and added, "I don't really know any, so it's his favorites."
Brault also left an impression on Ben Cherington, the Pirates' new GM. Asked during the Winter Meetings about the possibility of Brault returning to his two-way-player days, Cherington quipped, "Three-way. Have you heard him sing?"
While Harriet was mastering the album out west last week, Brault made a pit stop in Pittsburgh to sing in the Pittsburgh Symphony Orchestra's PNC Pops "Blockbuster Broadway" concert before reporting to Spring Training. Brault hopes that whenever his playing days are over, he'll have more opportunities to sing on stage and get back in the studio.
"It's still something I want to do later in life. I do obviously want to play baseball for a really long time first. But baseball is a fickle mistress," Brault said. "I'll work my ass off, see what happens. I was given an opportunity to do something I've always wanted to do, so obviously I jumped on it. We'll see where it goes from here."
For now he's ready to reclaim a spot in the Pirates' rotation – and maybe hit a little more, too, if the opportunity presents itself. He's legitimately proud of everything about "A Pitch at Broadway," but don't expect him to warm up or walk up to… well, himself. Using his own music, Brault said, "just seems a little self-centered and cheesy."
But wouldn't it feel right? Brault runs out of the home dugout at PNC Park, scales the mound, and the next thing you hear is his first line from his debut solo album.
Ladies and gents, this is the moment you've waited for…
credits:
Adam Berry has covered the Pirates for MLB.com since 2015.