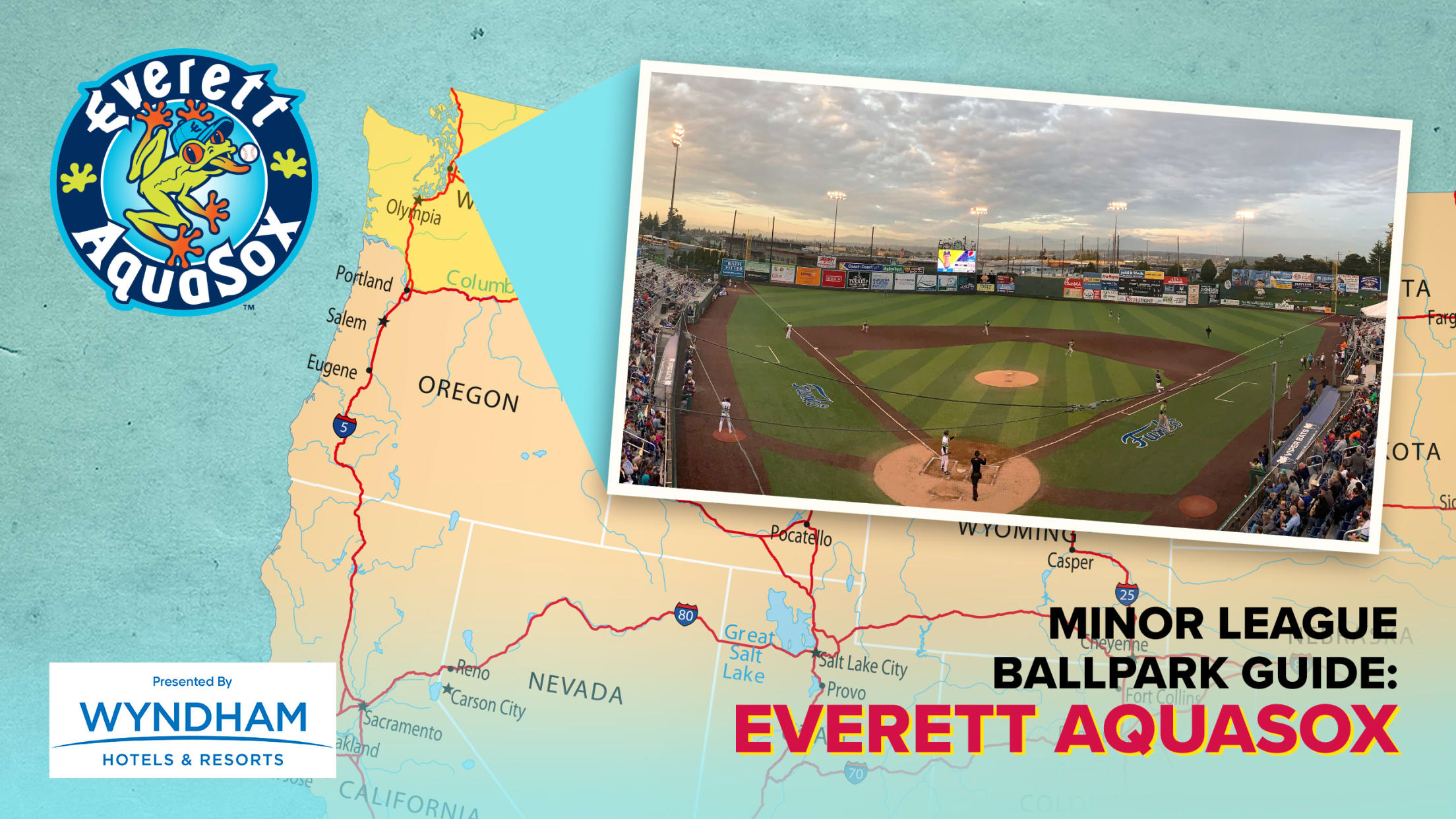 Scroll
Explore Everett's Funko Field
Welcome to Funko Field, where Webbly keeps the place hoppin', the front office isn't afraid to get a little bit trippy and the AquaSox faithful prize their affiliation with the Mariners.
Everett AquaSox (affiliate of the Seattle Mariners since 1995)
Established: 1984 (as Everett Giants)
Ballpark: Funko Field (opened in 1947 as Everett Memorial Stadium)
League: Northwest League
Notable Alumni: Royce Clayton, Bill Mueller, J.J. Putz, Rafael Soriano, Asdrúbal Cabrera, Gil Meche, Félix Hernández, Doug Fister, Ketel Marte, Chris Taylor, Mike Zunino, Kyle Lewis
Championships: 2010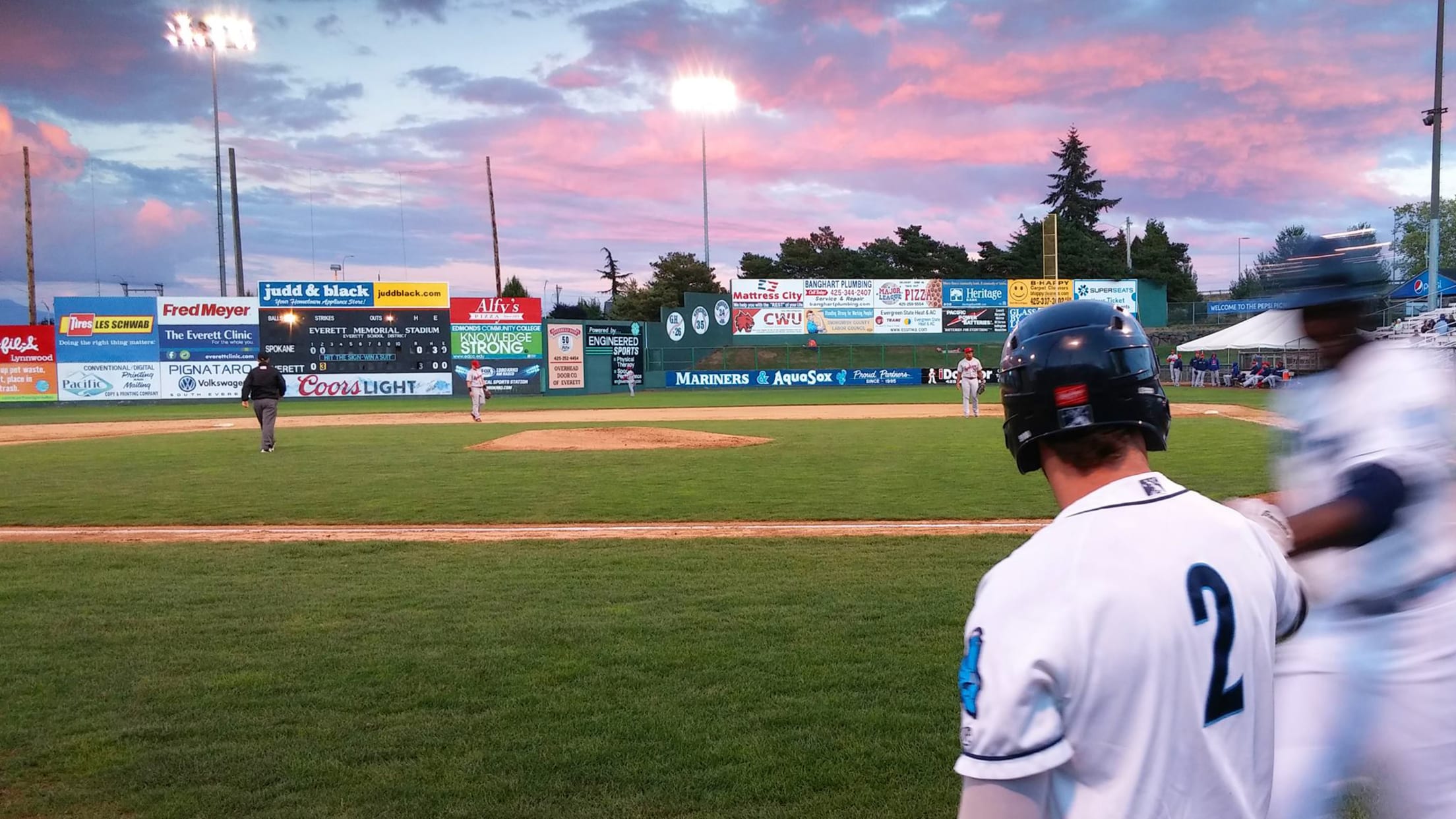 At the present moment, there might not be a more fortunate fanbase in the country than the Everett, Wash., faithful. The franchise is approaching the beginning of its fifth decade, enjoys a long-running affiliation with the big league club about 25 miles away (the Mariners, who happen to boast one of the top-ranked farm systems in the game) and got a new jolt of energy from a recent partnership with Funko, a hometown pop-culture lifestyle brand gone global.
The locally grown cherry on top? The AquaSox were big winners in the 2020 reorganization of the Minor Leagues, transforming from a short-season squad to a team that starts play in the spring and doesn't wrap up until September.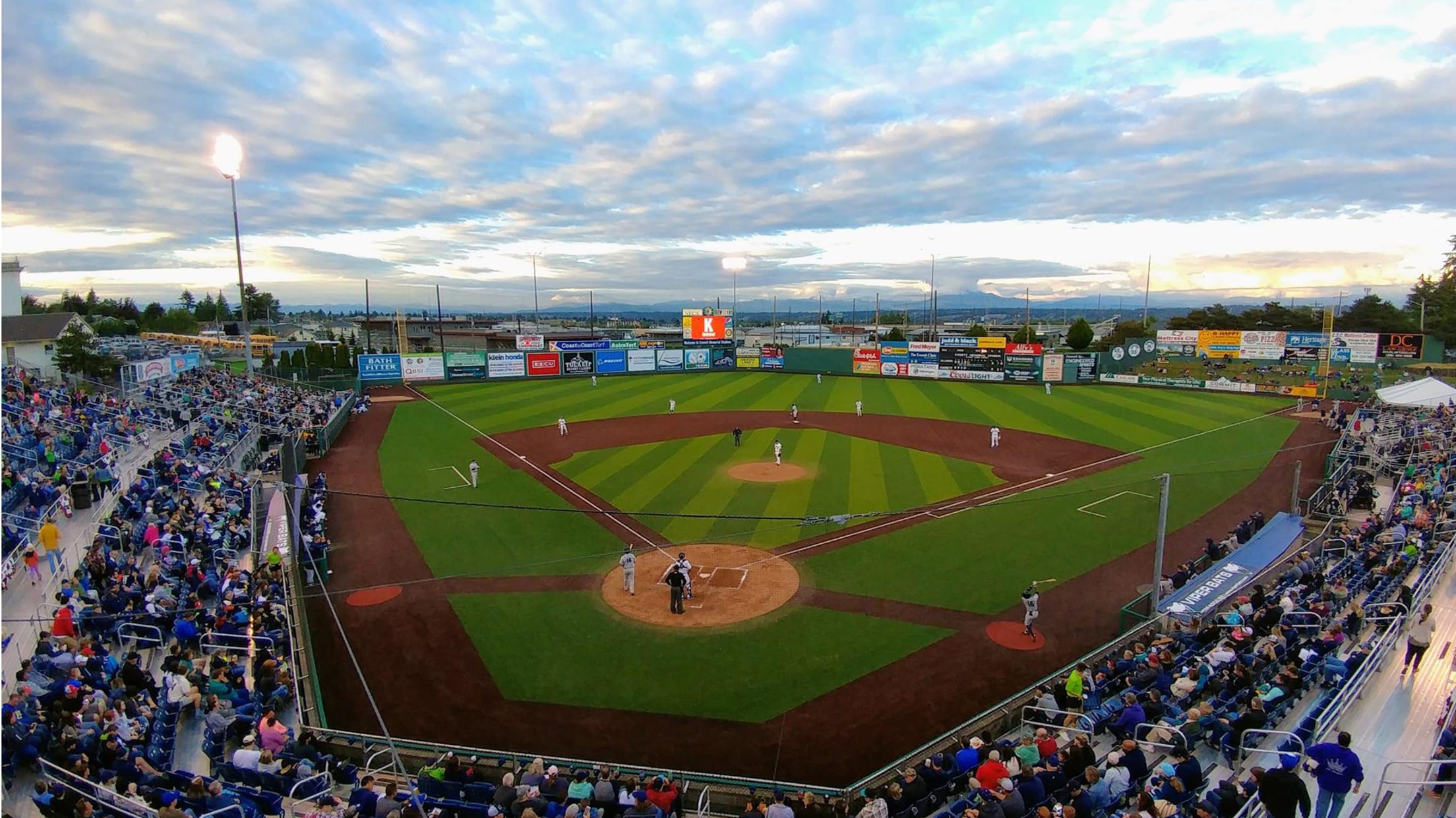 Funko Field
Google Maps
AquaSox Roster
AquaSox Schedule
3900 Broadway,
Everett, WA 98201
425-258-3673
Capacity: 3,682
Dimensions: left field, 330 feet; center field, 395 feet; right field, 330 feet
Park Factors (2021-22)
100 = league average
Runs: 129 | Homers: 160 | Hits: 118
Northwest League environment: 4.97 runs per team per game (sixth-highest among 11 full-season leagues)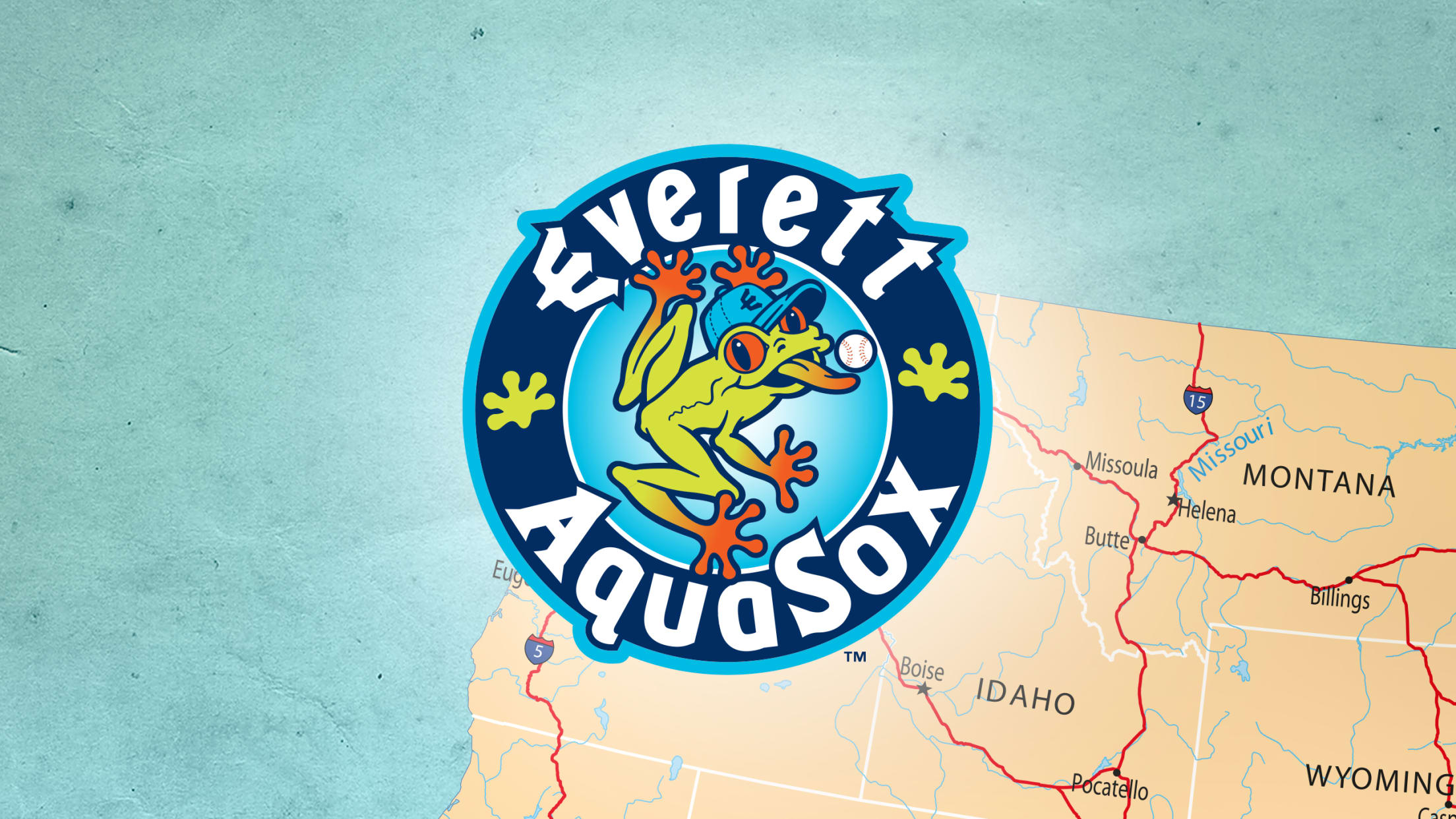 Everett's Northwest League team was founded in 1984 as the Everett Giants. The AquaSox name was adopted in 1995, which was also marked the first season of the team's ongoing Seattle Mariners affiliation. The team has played at Funko Field for the entirety of its existence. The ballpark was originally known as Everett Memorial Stadium, which is still the name used for the larger sports complex of which it is a part.
The Funko partnership, which began in 2019, is perfect for the AquaSox, whose very name and whose trippy frog mascot convey a spirit of playfulness. Funko is an Everett-based toymaker with licensing agreements with giants such as as Marvel, DC, Disney and, ahem, Major League Baseball, and something about their particular visual style feels like a natural fit for the AquaSox. Both the lifestyle brand and the team (which undeniably has a groovy, '60s thing going on) embrace the retro while racing forward into a new sense of fun.
Funko Pop! figures are available in the team store (dig 2003 Everett alum Félix Hernández), and, on Funko Fridays, AquaSox fans go home with Funko giveaway items.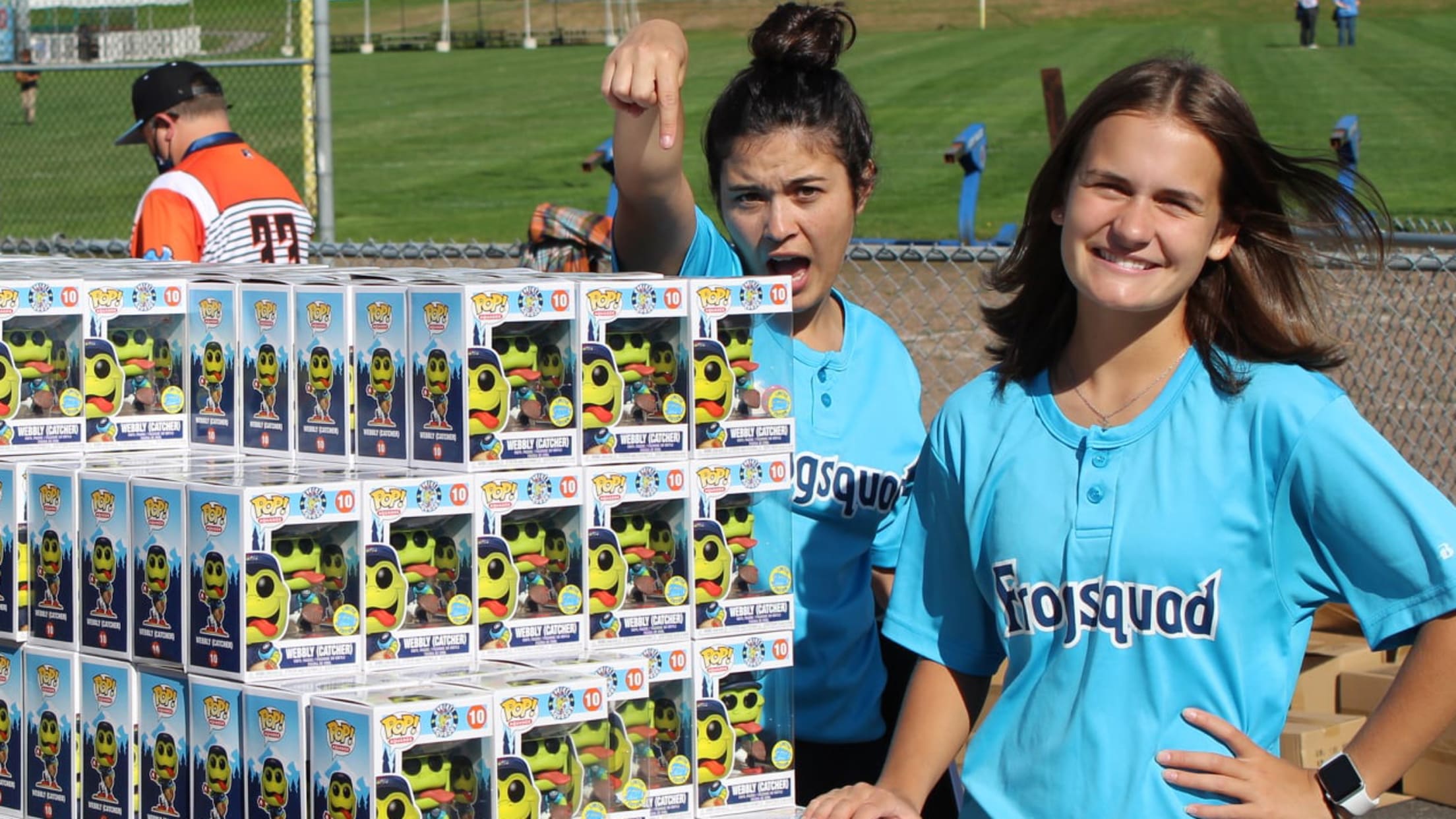 Whatever the intricacies of the overarching AquaSox aesthetics, the Everett team has by no means forgotten that heritage is a part of baseball. Bill Bavasi, the son of legendary baseball executive Buzzie Bavasi, was responsible for bringing Minor League Baseball to Everett. Funko Field is a historic venue, as it was built for the city in the years of suburban expansion following World War II. It's been kept in top-shelf shape to impress rehabbing Mariners players or baseball personnel visiting from Seattle.
Features
Funko Field's historicity and small size mix with its unique positioning and layout to create an atmosphere both familiar and distinct. Even for the period it was built, the ballpark is unusual.
For one thing, the park and the complex it belongs to, Everett Memorial Stadium, are owned by the city's schoolboard. Go out to an AquaSox game, and you'll note Funko Field abuts -- and, from some places, offers views of -- a football/soccer/lacrosse/track-and-field stadium, the quality of which most high school athletes would dream of playing in.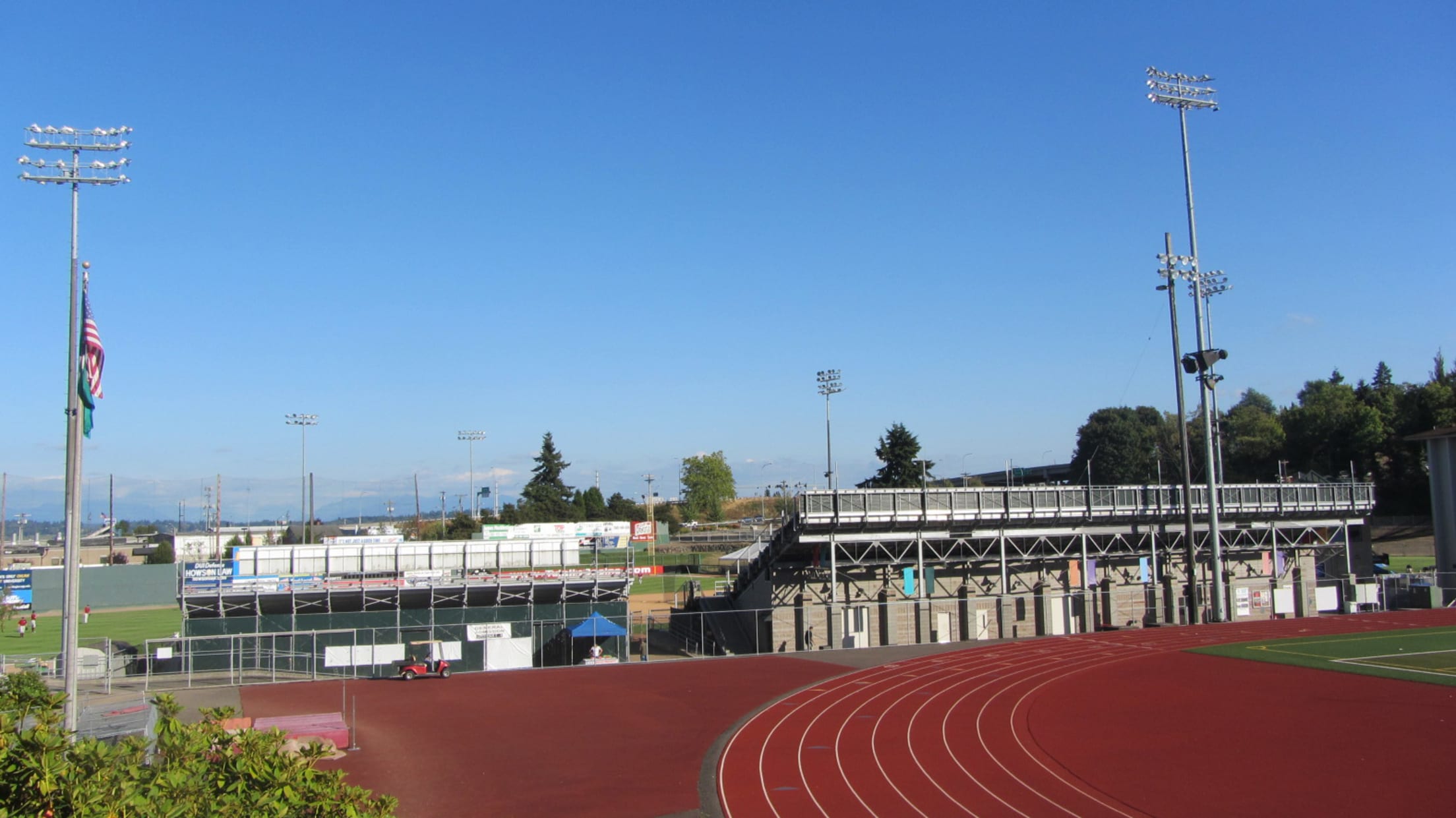 But if you think Everett High football players are lucky, sit tight. The AquaSox share Funko Field with the astonishingly fortunate Everett Seagulls nine. The Everett Community College Trojans also enjoy home games at Funko Field.
Obviously, though, the AquaSox are the main attraction, and their residency here makes the facility's upkeep a no-brainer for the municipality. There were extensive, multi-million-dollar renovations done in the late '90s, and over the 2017-18, offseason the ballpark benefited from a $1.8 million playing surface upgrade, which included the installation of state-of-the-art synthetic turf capable of handling the wet weather of the Pacific Northwest.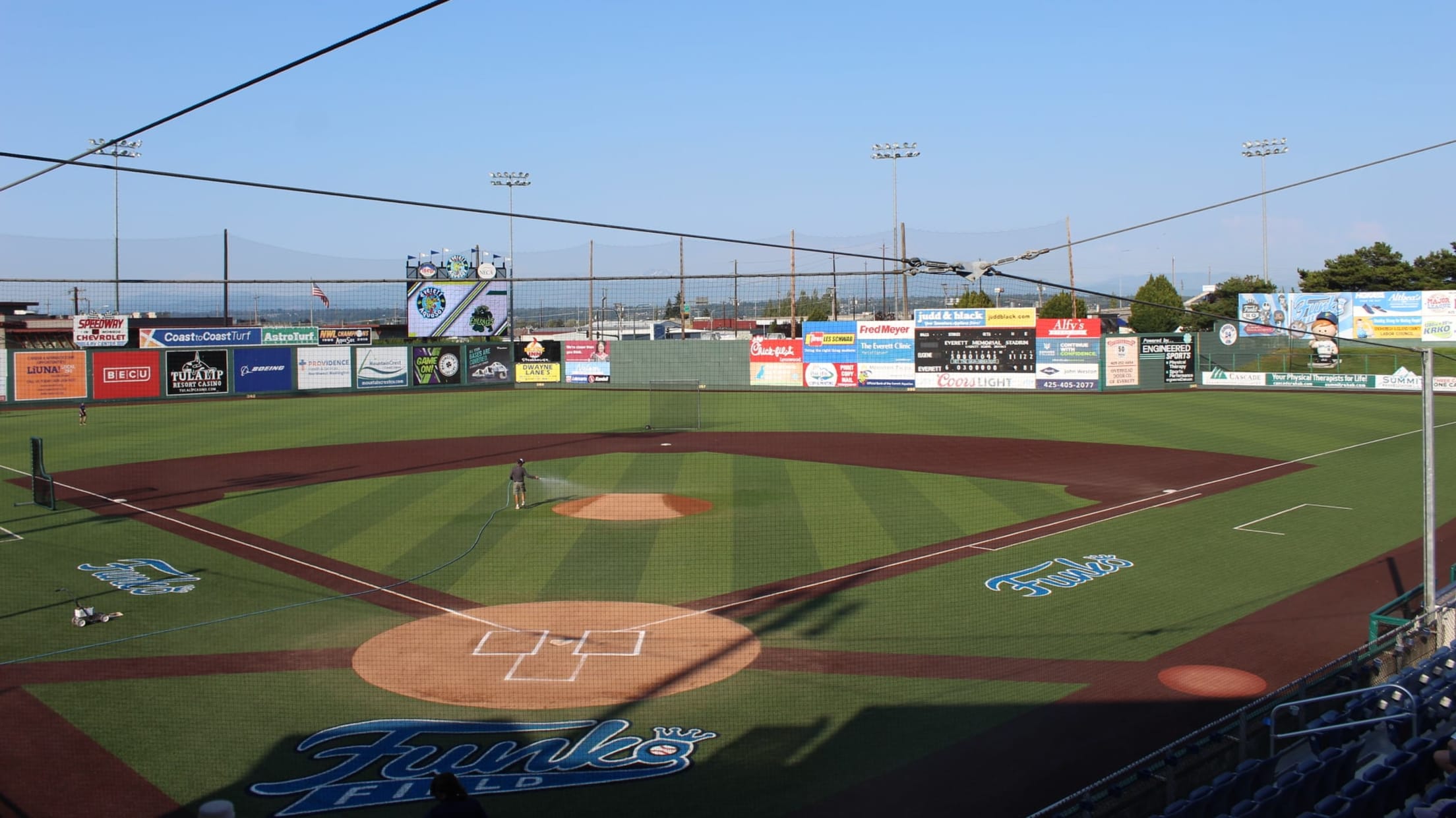 In the throes of exhilaration over Northwest League competition or, more generally, the sights and sounds of Minor League Baseball, it may be easy to miss one of Funko Field's most charming features: the manually operated scoreboard.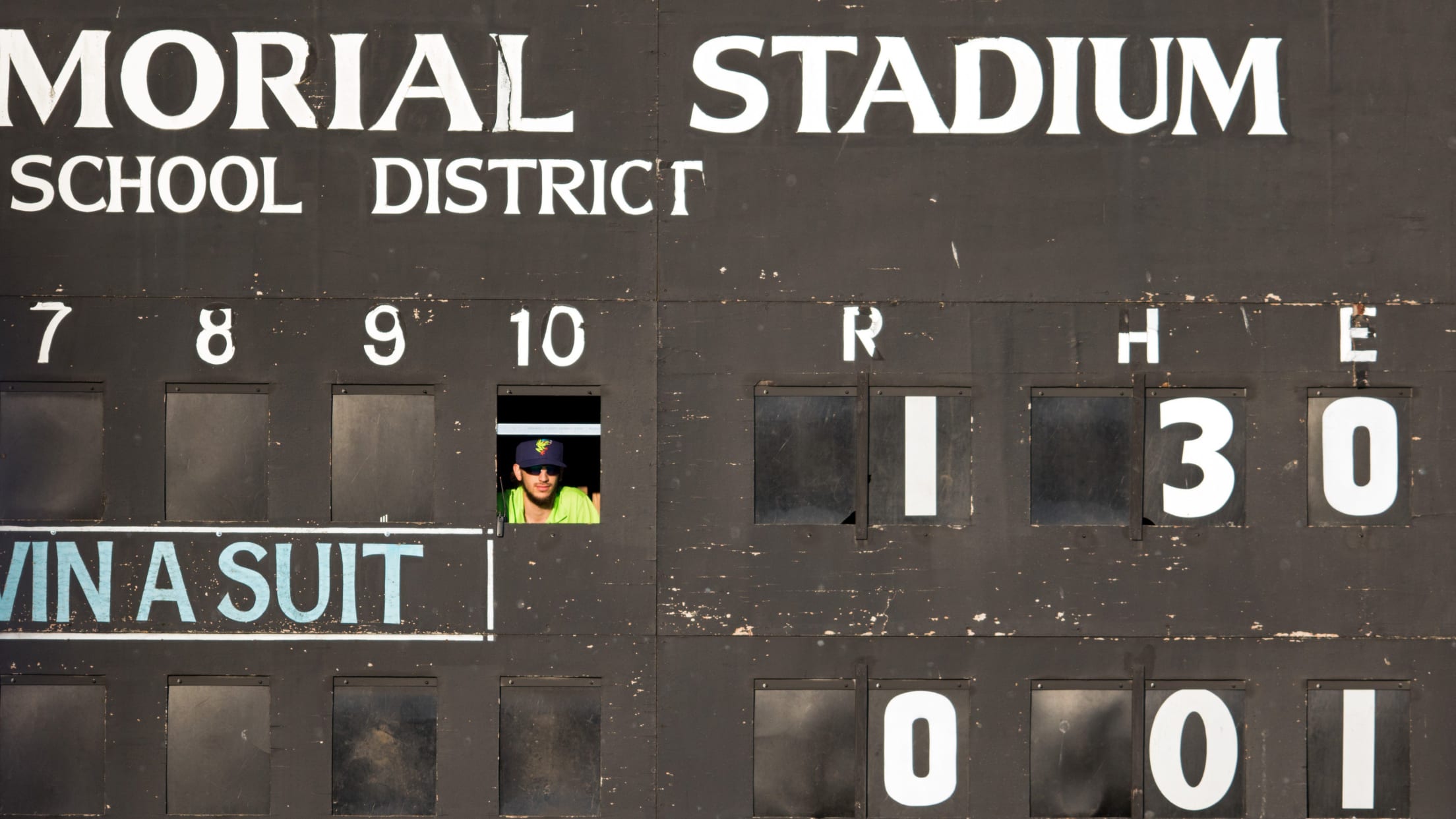 We have it on good authority that the inside of the scoreboard contains a list of Mariners prospects who have appeared at the park, which at some point morphed into a list of the park's scoreboard operators.
Whatever's going on on the inside of the scoreboard, from the outside it's a lovely touch of old-fashioned baseball, replete with "Hit the Sign - Win a Suit" signage -- an homage to Buzzie Bavasi by way of Ebbets Field, added to the park at the behest of original Everett franchise owner Bob Bavasi.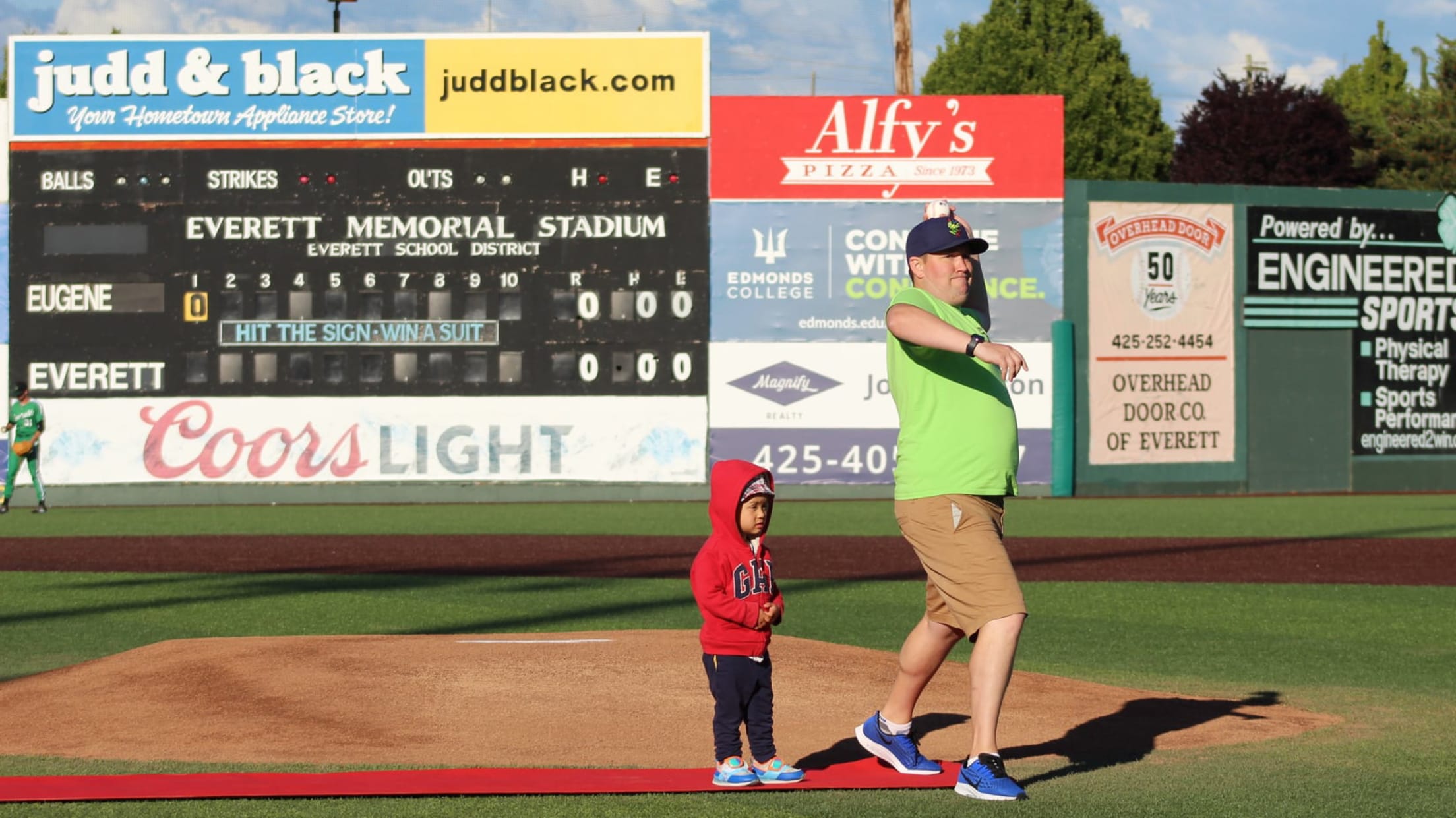 Owing largely to the era in which the park was built, Everett's seating bowl and bleachers offer a classic intimacy and outstanding sightlines. Wherever you sit, you're close to the action on the field and likely to enjoy a feeling of harmony with your fellow fan. The stands here are probably what your grandparents imagine when they think of Minor League Baseball, and probably what you hope your grandchildren will think of, too.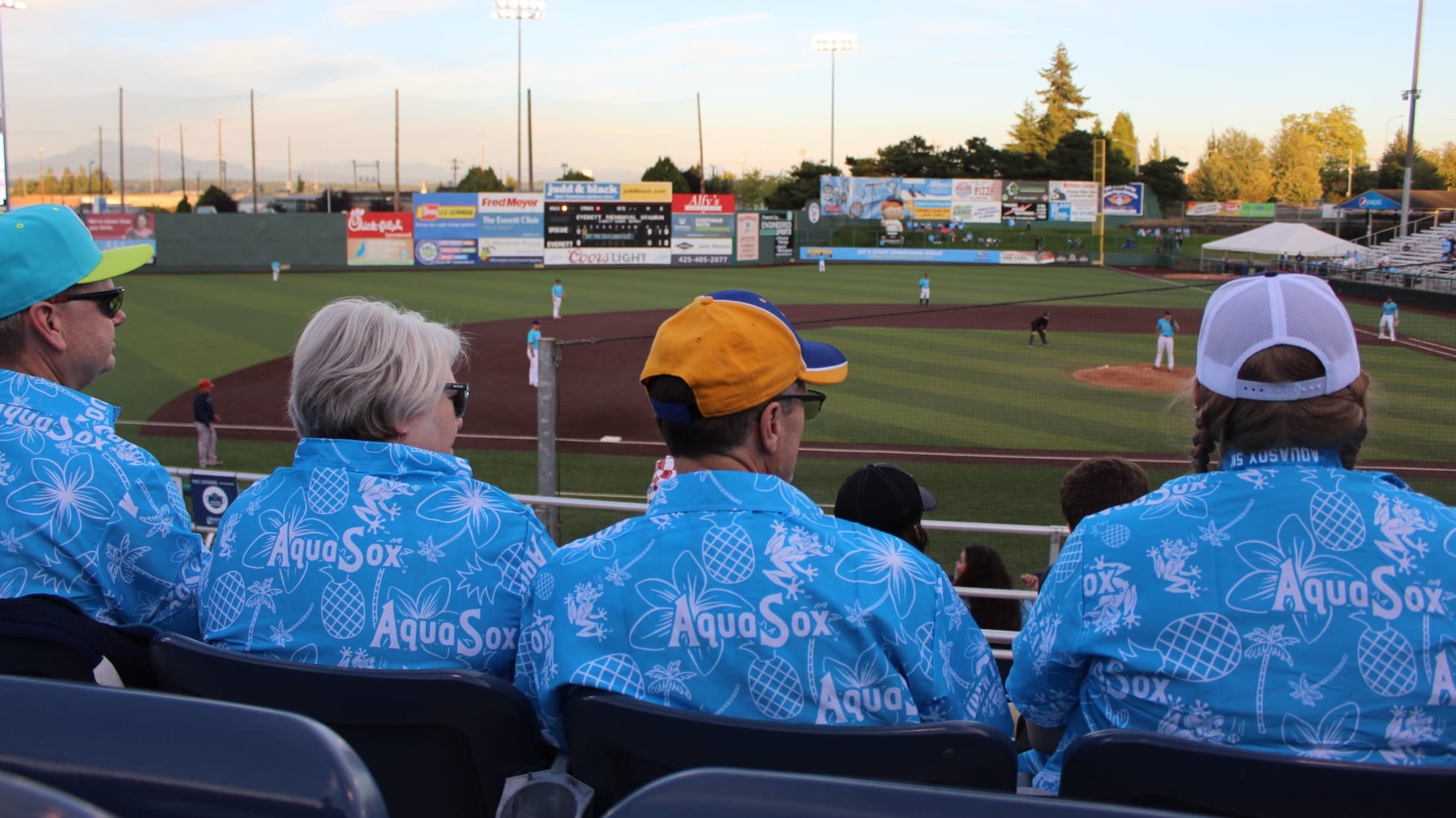 The unusually broad concourse wraps around the outside of the park, sharing space with Everett Memorial Stadium. Follow it out beyond left field and look for a plaque marking the landing spot of Ken Griffey Jr.'s first professional hit. As a member of the visiting Bellingham Mariners in 1987, The Kid made his mark against the Everett Giants.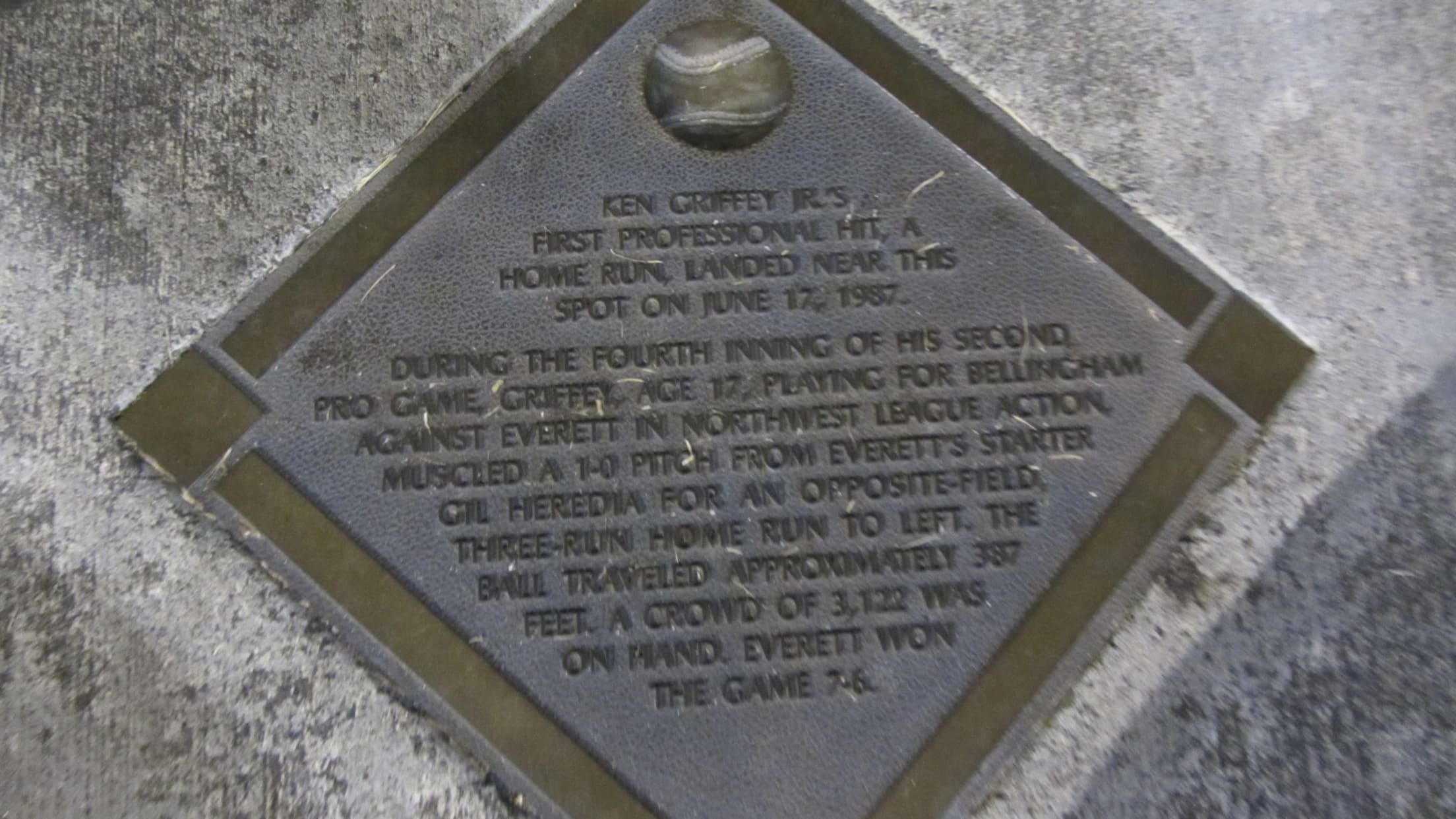 Down the first-base side, find abundant room for kids to play in a fun zone and field. Inside the foul pole from a right-field picnic pavilion is a home run porch, equally beloved among all age groups.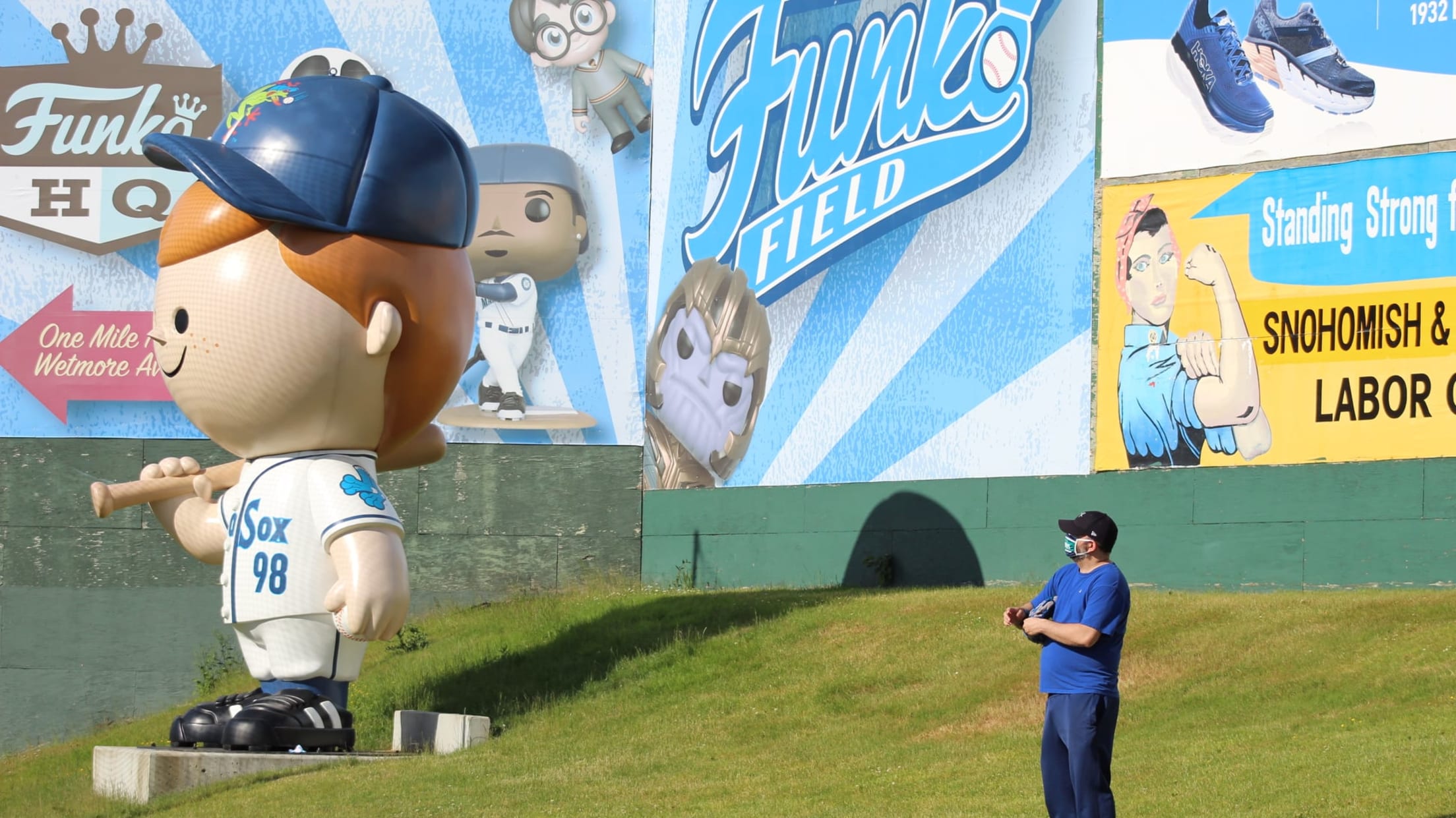 Mascot
Speaking of "beloved among all age groups," Webbly, a giant frog, is as fun as mascots come. He can usually be found posing for pictures, giving high-fives and peace signs in the stands or causing mischief atop a dugout or on the field.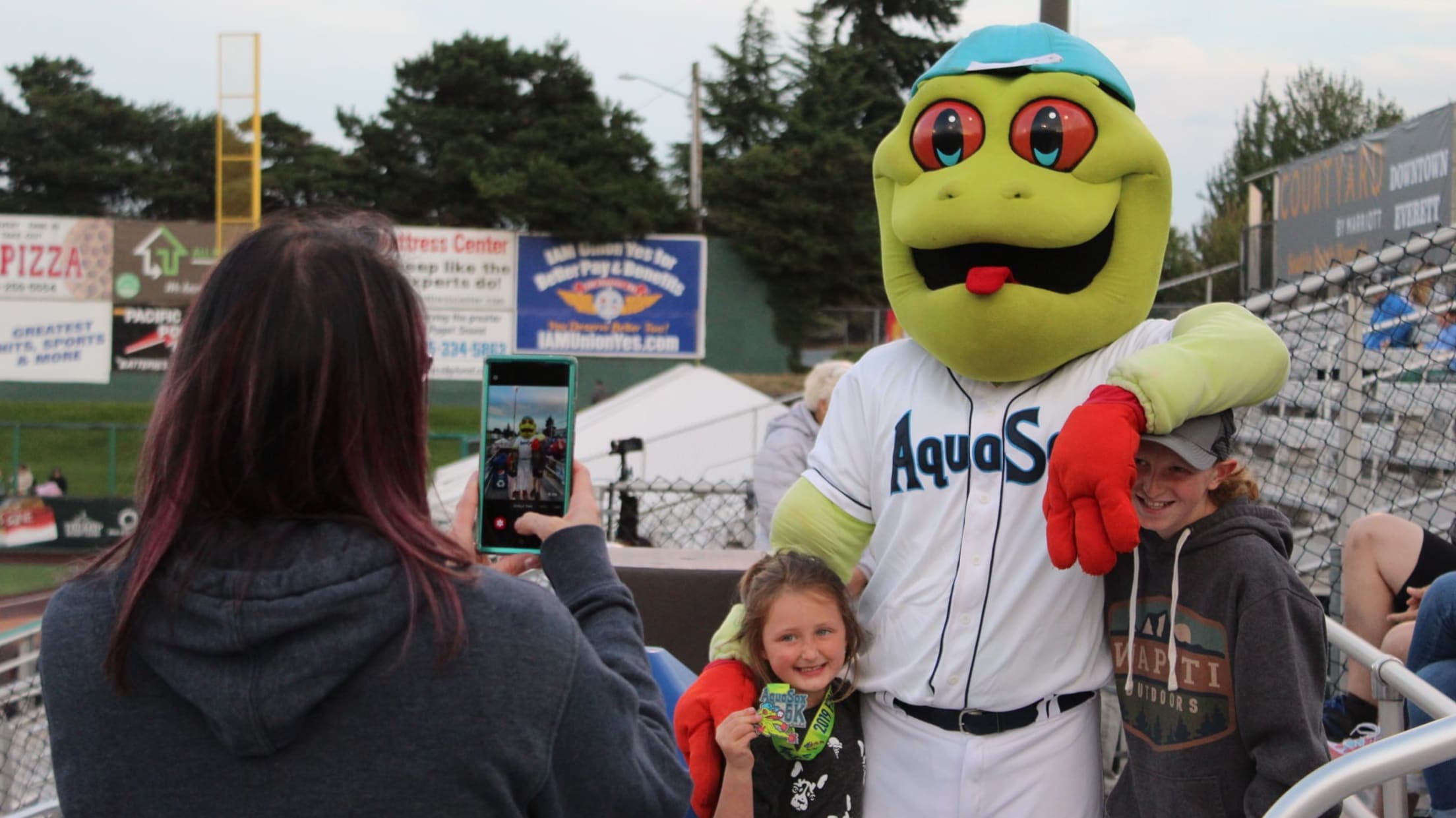 Concessions
In addition to standard ballyard fare and very popular slightly funkified (or, Funko-ified?) versions thereof -- chili dogs and corn dogs are big sellers -- the AquaSox have long featured regional favorites such as salmon burgers and chowder.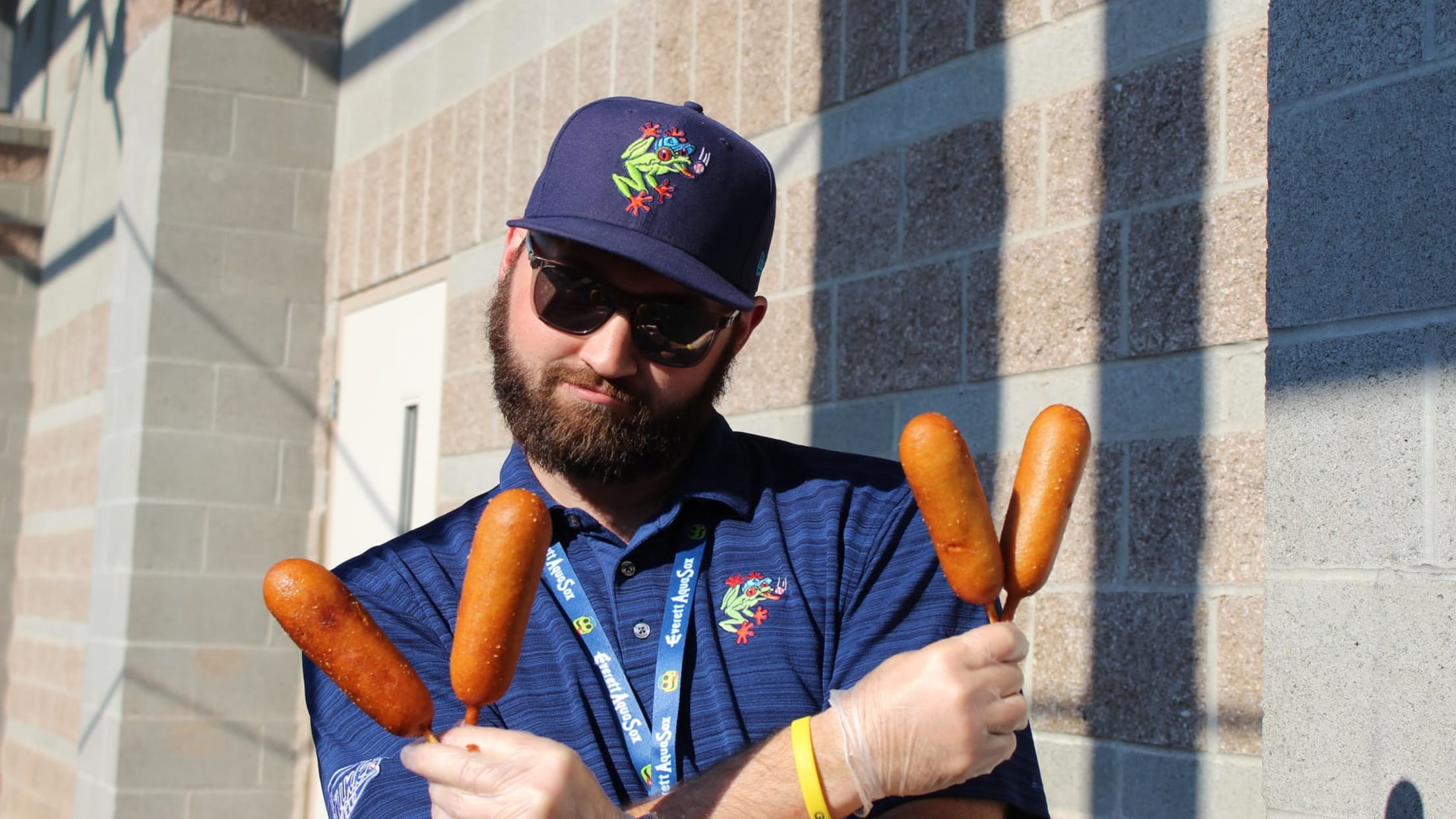 The AquaSox have several specialty beers on tap, including their very own AquaSox IPA, produced by a local brewer, and many more in cans. Wine is also served in the park.
Local attractions
It's easy to shrug off Everett as a suburb of Seattle -- and you are a quick drive or convenient train ride from the big city -- but it'd be a mistake to assume there's nothing to do in town except see the AquaSox.
Funko's flagship store is a one-of-a-kind destination for fans of the brand or any of the many pop-culture phenomena the brand celebrates.
Anybody (especially children) with even a passing interest in aviation will want to check in on Boeing Future of Flight and the Flying Heritage and Combat Armor Museum. The Historic Everett Theatre, which opened way back in 1901, has live music, comedy and other performances.
Forest Park, municipally operated, has trails, various sporting courts, a water park and a heck of a lot of green space.
Everett is right on Possession Sound (part of Puget Sound) and at the mouth of the Snohomish River, meaning opportunities for aquatic adventure abound. You're also near the foothills of the Cascade Mountains. Check out Seattle NorthCountry to plan a great day outdoors for any fitness or skill level.
Food and drink
Toss a biscotti anywhere in the Pacific Northwest and it's destined to land in a great cup of coffee. The Milk House Coffee Co. is a wonderful place to start your day. Swing by Cafe Makario for a sandwich and an afternoon pick-me-up.
Terracotta Red Bistro features a delectable menu focused on modern Southeast Asian dishes, and capers + olives (note the lowercase letters, if you really want to fit in) is known for its upscale Italian and new American cuisine with an emphasis on seasonally available seafood and produce.
Grandma's In Da Kitchen draws rave reviews for its barbecue and seafood.
The Independent Beer Bar is just what it sounds like, and it's dog-friendly to boot.
Lodging
There are a number of affordable and mid-range hotels not far from Funko Field, mostly between Pacific and Hewitt Avenues. Vacation rentals are available very near the ballpark. Those interested in going farther afield to see more of the area might want to check out options on Whidbey Island (reachable by ferry) to the west, nearer to Seattle to the Southwest or out near the Snohomish County lakes to the east.
Moving on
Clearly, you're also going to want to check out a Mariners game. Funko Field's proximity to T-Mobile Park makes it easy to do so on any leg of your journey. Likewise, any M's fan will be sure to scoot down to Cheney Stadium to see the Triple-A Tacoma Rainiers.
But you'd be remiss not to consider making a loop involving the league rivals of the AquaSox. See the Vancouver Canadians (Blue Jays), the Tri-City Dust Devils (Angels, in Wasco, Wash.), the Hillsboro (Ore.) Hops (D-backs), Eugene (Ore.) Emeralds (Giants). Do that, and you'll only have one park left in the league. Might as well head back to Washington and travel eastward until you hit the Spokane Indians (Rockies).
The Road to Seattle
You could scarcely be closer. But if you're a Mariners prospect ascending the system in order, you started out down in California (Modesto, in the California League) and will have to head all the way out to Arkansas (the Texas League's Travelers, in North Little Rock) before coming back to Tacoma (in the Pacific Coast League) and getting to The Show.
Single-A: Modesto Nuts
High-A: Everett AquaSox
Double-A: Arkansas Travelers
Triple-A: Tacoma Rainiers