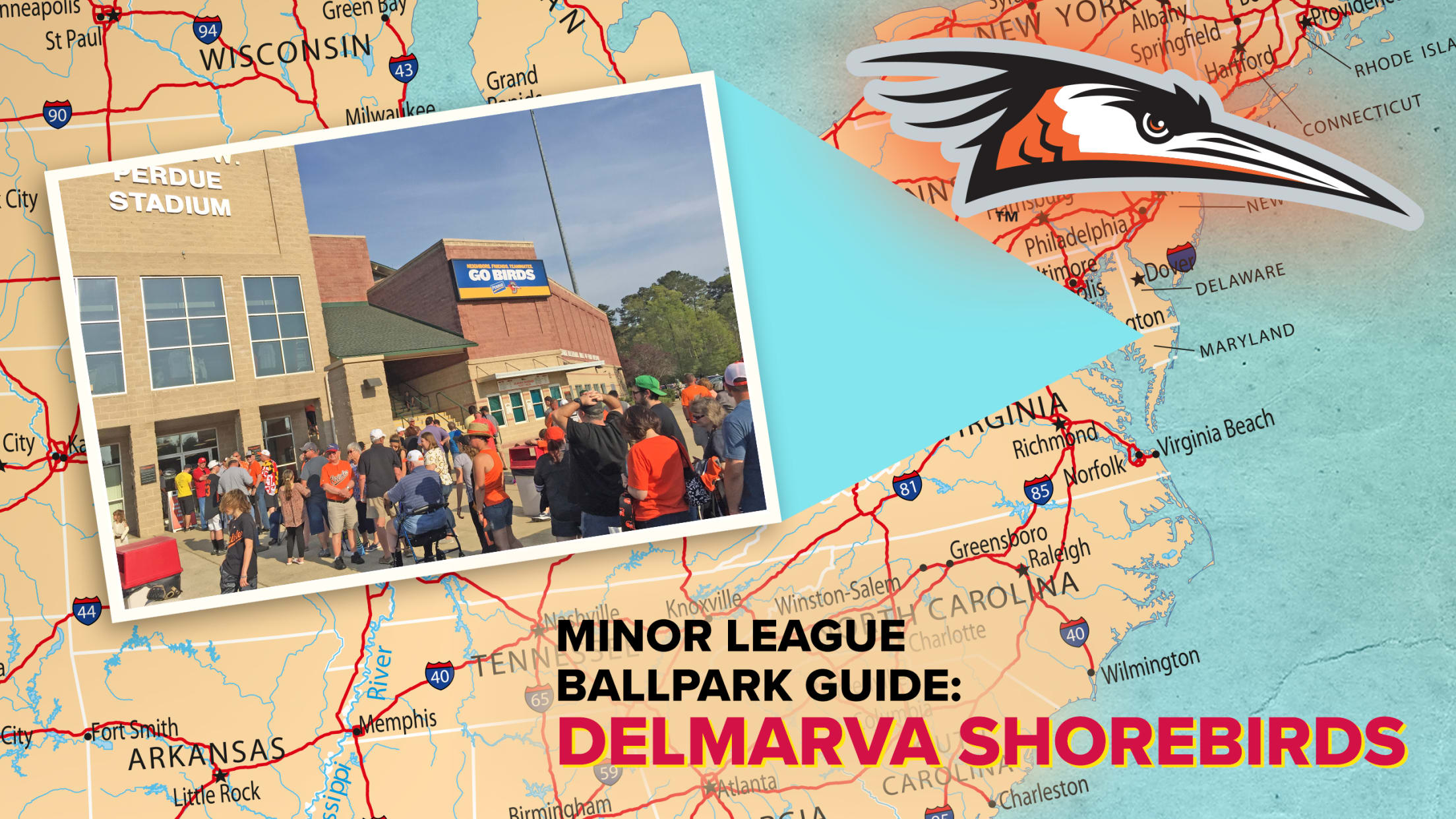 Scroll
Visit Delmarva's Perdue Stadium
Welcome to Arthur W. Perdue Stadium, located in a land where chicken is king. Visit a local Hall of Fame, take a lap around the concourse deck and always make sure to leave room for gelati.
Delmarva Shorebirds (Affiliate of the Baltimore Orioles since 1997)
Established: 1996
League: Single-A East (South Atlantic League from 1996-2020)
Ballpark: Arthur W. Perdue Stadium
Championships: 1997, 2000
Notable Alumni: Nick Markakis, Jayson Werth, Zach Britton, Endy Chavez, Brian Roberts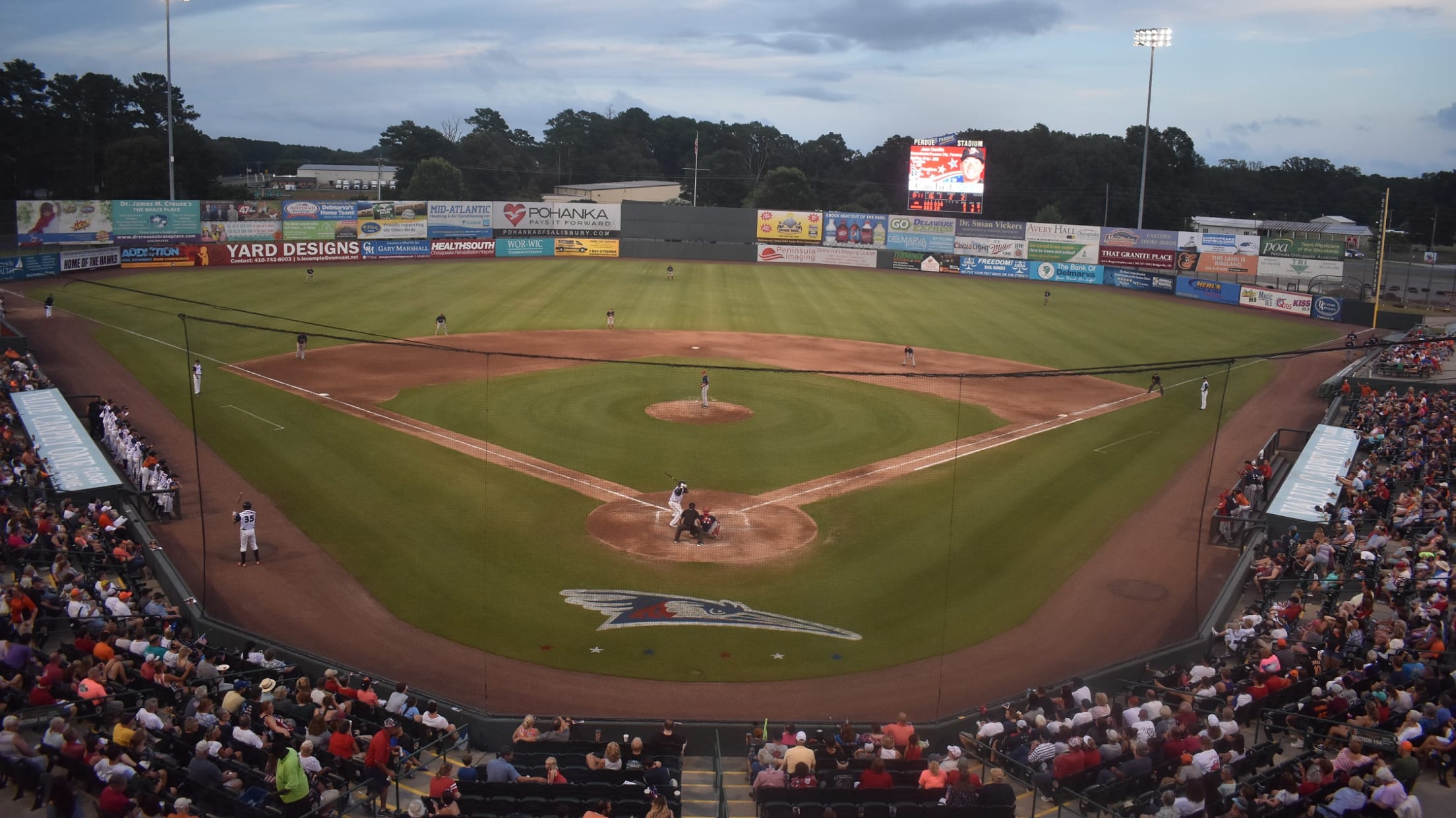 The Delmarva Shorebirds are the only Minor League team to use a tristate portmanteau as their geographical signifier, as Delmarva is shorthand for Delaware, Maryland and Virginia. The Shorebirds are located in Salisbury, a town of approximately 30,000 residents situated on Maryland's Eastern Shore. Delaware is located to the north, with Virginia to the west (and south). A Shorebird is not an actual species of bird, but the team name pays homage to local waterfowl as well as the importance of birds to the local economy. Specifically, the chicken. Perdue Farms headquarters is located across the street from the team's home of Arthur W. Perdue Stadium, named for the company's founder. Tyson, Mountaire Farms and Allen have facilities in the region as well
The Shorebirds arrived on the scene in 1996, after relocating from Albany, Georgia (where they were known as the Polecats). They spent their debut season as an affiliate of the Montreal Expos; the following season marked the start of a partnership with the Baltimore Orioles that continues to this day. Baltimore is located approximately 100 miles from Salisbury, enabling Shorebirds fans to get acquainted with players who they may one day root for at Camden Yards.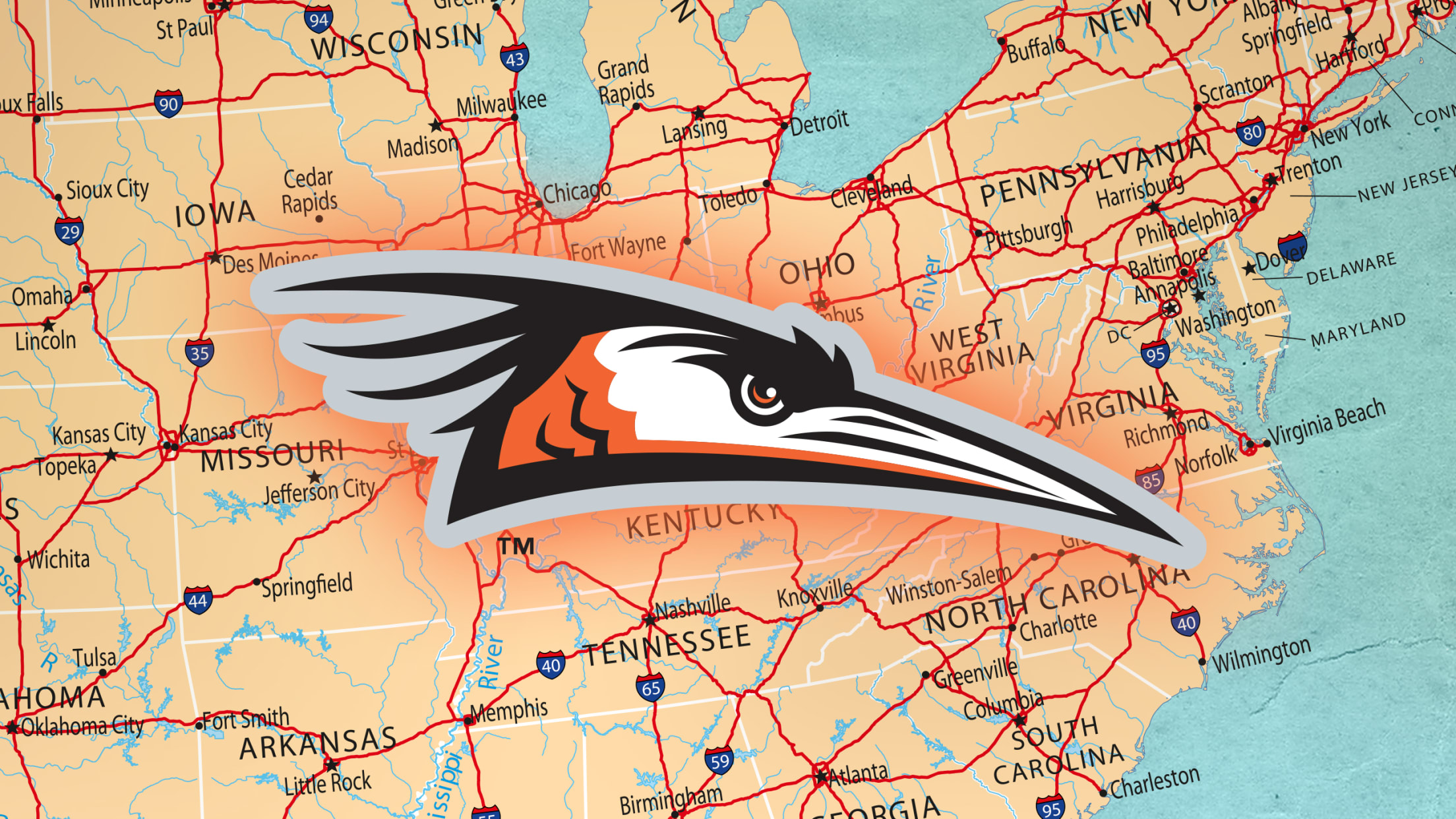 Perdue Stadium
Prior to the arrival of the Shorebirds, Salisbury hadn't hosted a Minor League Baseball team since 1952. The Shorebirds' existence can largely be credited to Frank Perdue, son of Perdue Farms founder Arthur Perdue. Frank was a strong advocate for building a ballpark in Salisbury, forging political and business connections while donating land and money for the project. Arthur W. Perdue Stadium, commonly referred to as Perdue Stadium, hosted its first Shorebirds game on April 17, 1996.
More than 25 years later, Perdue Stadium remains a pleasant, if comparatively no frills, place to see a game. The seating area extends from first base to third base, with an open air concourse located behind the seating bowl. The ballpark has undergone a series of renovations in recent seasons, resulting in a new playing field, seats and videoboard. Perhaps most notably, the concourse was extended so that it now completely encircles the ballpark. 360-degree views now constitute one of Perdue Stadium's greatest amenities.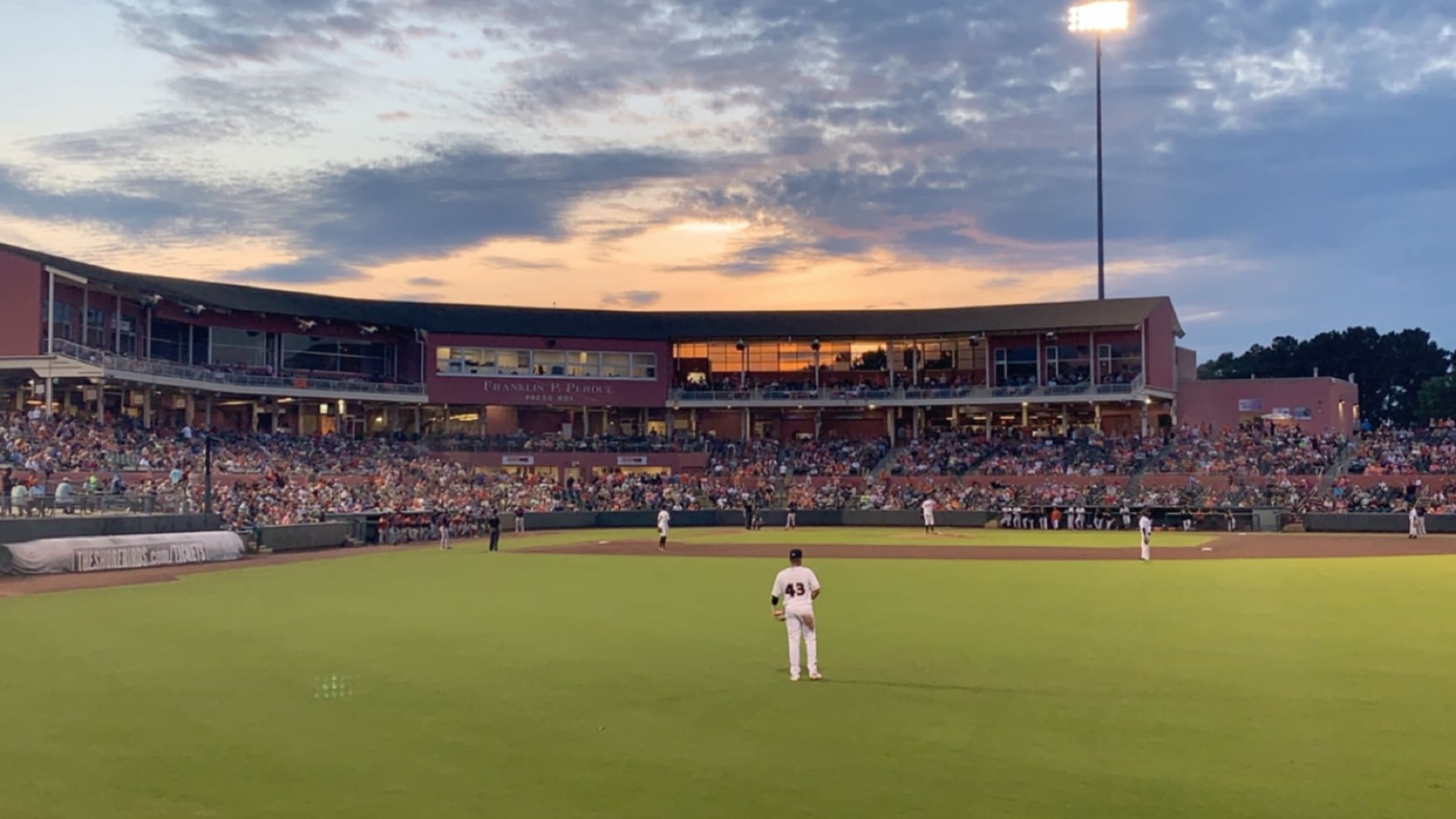 The ballpark's upper level is comprised of suites, the press box and a newly-renovated indoor-outdoor group area, the Executive Club. Group outings can also be had on the first-base side Picnic Deck and the Hardball Café (located directly behind home plate). History-minded fans should carve out time to visit the Eastern Shore Baseball Hall of Fame Museum, located within the stadium and open to the public during every Shorebirds game. Inductees include Harold Baines, Frank "Home Run" Baker and Major League outfielder turned chicken farmer Homer Smoot.
Concessions
Let's start with dessert, because Perdue Stadium's most renowned foodstuff is the orange-swirled concoction known as Sherman's Gelati. On hot summer nights, this mascot-inspired item is an absolute must have.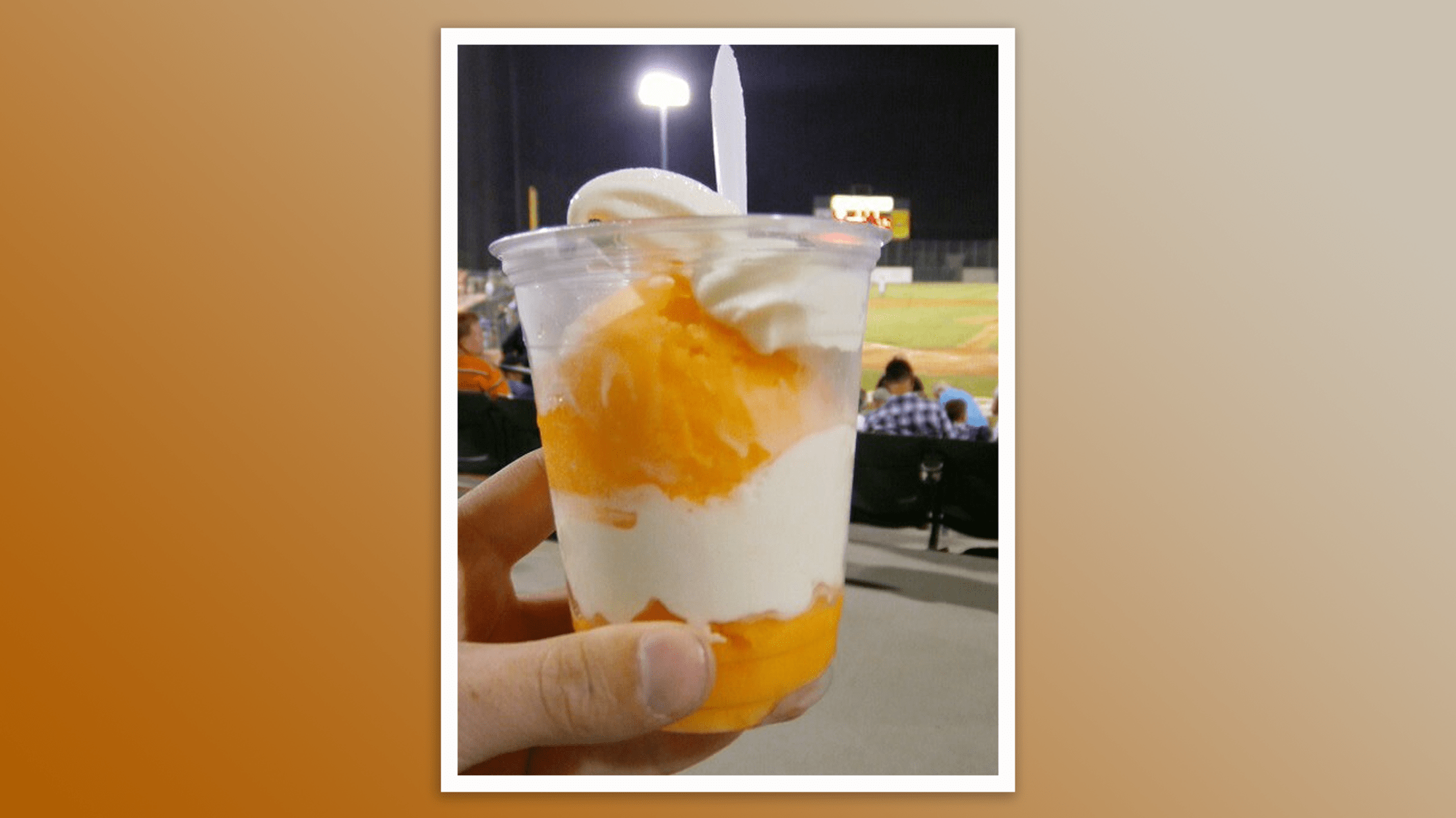 In addition to the usual ballpark fare, keep an eye out for crabs. The Shorebirds host an annual crab feast at Perdue Stadium, and have offered items such as the Crabby Pretzel Braid (topped with crab dip, cheese and Old Bay seasoning). The team has also suited up on several occasions as the Delmarva Scrapple, paying tribute to a regionally-renowned dish in which a mush of pork scraps are pan fried to crispy perfection.
Mascot
Sherman, he of the namesake gelati, is a big orange Shorebird. His beak is yellow, his eyes bulging and his hair resembling the fallout after an explosion at a confetti factory. A visit with Sherman is a Shore-fire way to improve one's mood, as he is blessed with indefatigable good spirit.
Local Attractions
Hit the beach! The Eastern Shore region, as its name would imply, is a coastal locale. Ocean City, Maryland, a tourist mecca filled with more souvenir shops, miniature golf courses and ice cream parlors, is approximately 30 minutes away. If Ocean City, and the ocean itself, is a little too intimidating then head west to the Chesapeake Bay. On the Chesapeake Bay Loop, one can tour lighthouses, visit maritime museums and stroll through idyllic bayside towns. If visiting the Shorebirds has heightened your interest in aquatic avians, then check out Salisbury's Ward Museum of Wildfowl Art. For more wildlife, check out the Salisbury Zoo. A wallaby lives there, as does a bear, bison and a coterie of prairie dogs.
Food and Drink
When it's summertime and you're in the vicinity of Maryland's Eastern Shore, then seafood should be a priority. Old Mill Crab House, located nine miles from the ballpark and just across the Delaware state line, offers heaping portions of crabs, shrimp and clams served on paper-covered tables. Get messy.
If you have the time, money and appetite, consider hitting the Eastern Shore's "Crab and Oyster Trail." If your search for food and drink places an emphasis on the latter, then check out a local brewery. Salisbury is home to several, including Burnish Beer Co. and Evolution. Finally, if you're a scrapple aficionado or merely scrapple curious, then explore the complexity of this locally-revered breakfast meat at establishments such as Dayton's or the Sage Diner.
Lodging
There are numerous affordable chain hotel options within a short drive of the ballpark, but if time and budget allow consider staying somewhere a little more memorable. Options include historic and beautifully maintained institutions such as the Whitehaven Hotel in Berlin's Atlantic Hotel. Camping is plentiful in the area as well.
Moving On
The Shorebirds put the "Mar" in Delmarva. Complete the tristate trifecta by visiting Delaware's Wilmington Blue Rocks and Virginia teams such as the Fredericksburg Nationals, Richmond Flying Squirrels and Norfolk Tides. The Triple-A Tides, like the Shorebirds, are a Baltimore affiliate. The entire Orioles system can easily be visited within the course of a a single road trip, as the High-A Aberdeen IronBirds and Double-A Bowie Baysox are Maryland entities.
The Road to Baltimore
Orioles farmhands don't have to travel far as they work their way up the system. As detailed above, the Baltimore system includes three teams in Maryland and one in Virginia. Proximity rules the day.
Single-A: Delmarva Shorebirds
High-A: Aberdeen IronBirds
Double-A: Bowie Baysox
Triple-A: Norfolk Tides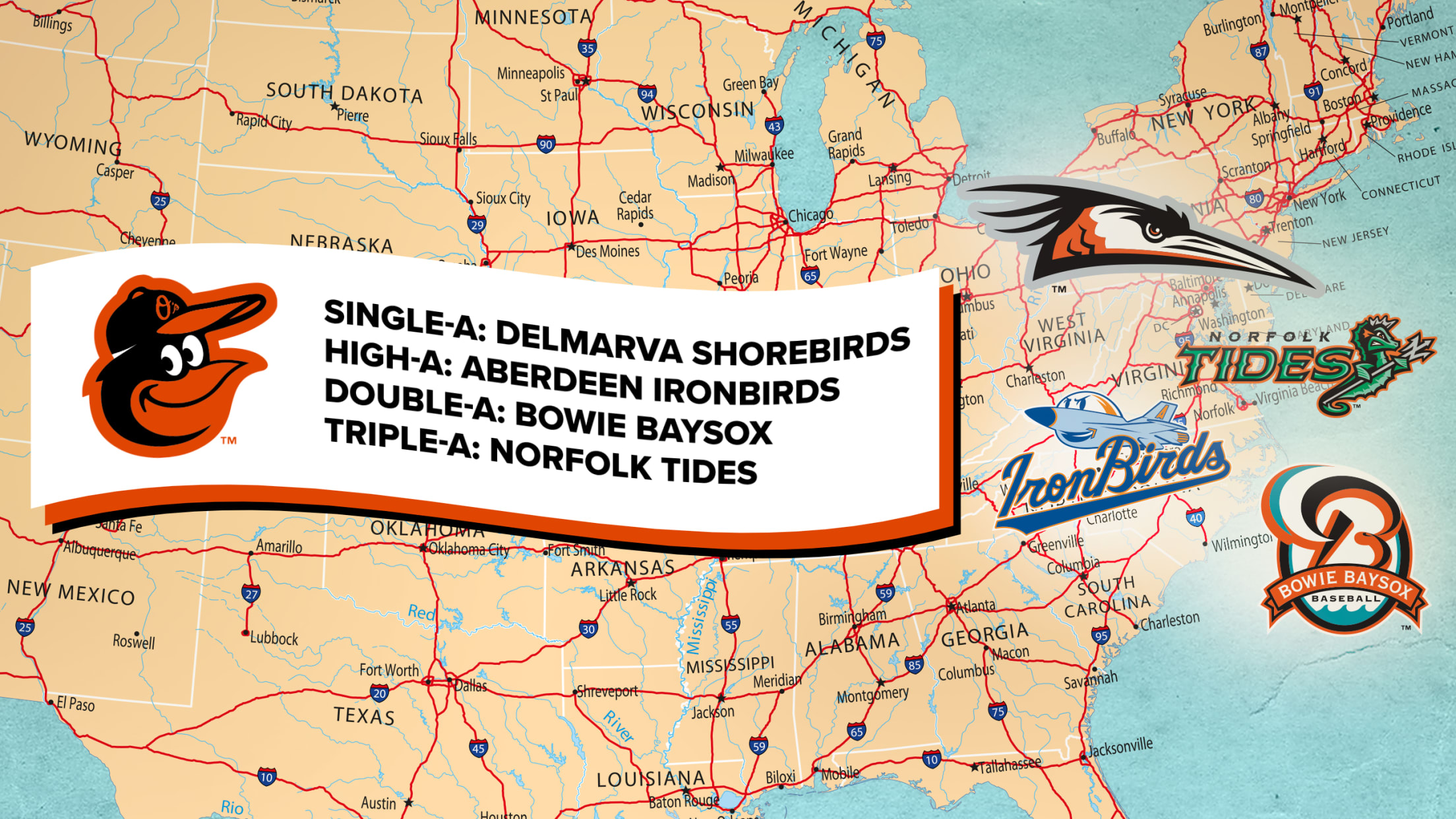 credits:
Benjamin Hill, who covers the business and culture of Minor League Baseball, has visited 182 Minor League ballparks.