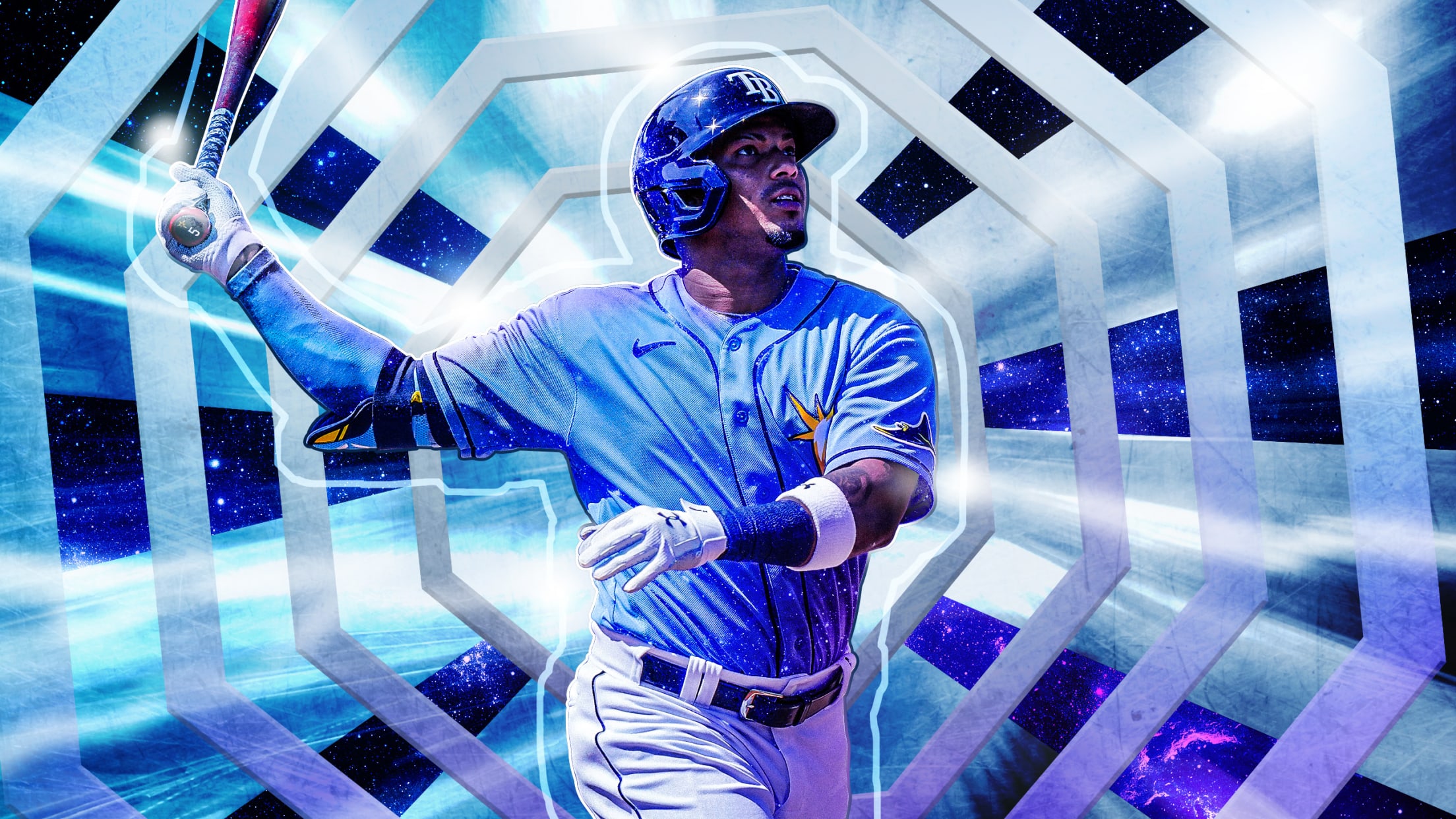 Scroll
Wander Franco's time is now
Durham Bulls manager Brady Williams had heard the hype, but he wanted to wait before drawing any conclusions of his own. His first real chance to work with Wander Franco on a regular basis came last summer, during the monotonous alternate training site workouts that took place only 80 miles from Tropicana Field but felt far away from the bright lights of the big leagues.
The games didn't count. The stats didn't matter. There were no cameras, no media, no road trips. And Franco didn't dominate the way he did in the low Minors.
Baseball's top prospect worked hard in practice and competed where he could. He showed up early to the batting cage at Charlotte Sports Park in Port Charlotte, Fla. He smiled a lot, as he often does. He seemed to love being on the field, Williams thought, and the energy he brought each day reflected that. He was only 19 years old, and he was facing pitchers who wound up getting outs in the World Series.
But to truly understand what makes Wander Franco the best prospect in baseball, Williams said, he wanted to wait until the lights turned on. That moment finally came last month, when the infielder bypassed Double-A ball and began the season with the Triple-A Durham club managed by Williams.
I feel like I was born to hit. It's something God gave me.

Wander Franco
On Opening Day in Memphis, Tenn., Franco had three hits, including a triple. The next night, he homered. He went deep again two days later and never stopped hitting at the Minors' highest level.
"The first series against Memphis was pretty legit. To see that was like, 'This is what everybody's talking about. I finally see it,'" Williams said. "He has a way to just turn that switch on when it's go time."
Now, it's really go time for Franco. The 20-year-old, switch-hitting phenom will make his Major League debut for the Rays against the Red Sox on tonight at Tropicana Field.
• Stream the game for free on MLB.TV
He'll have a chance to show a national audience what he's proven to people in the baseball industry since he was a young teenager: He is a special talent, and he is ready for this stage.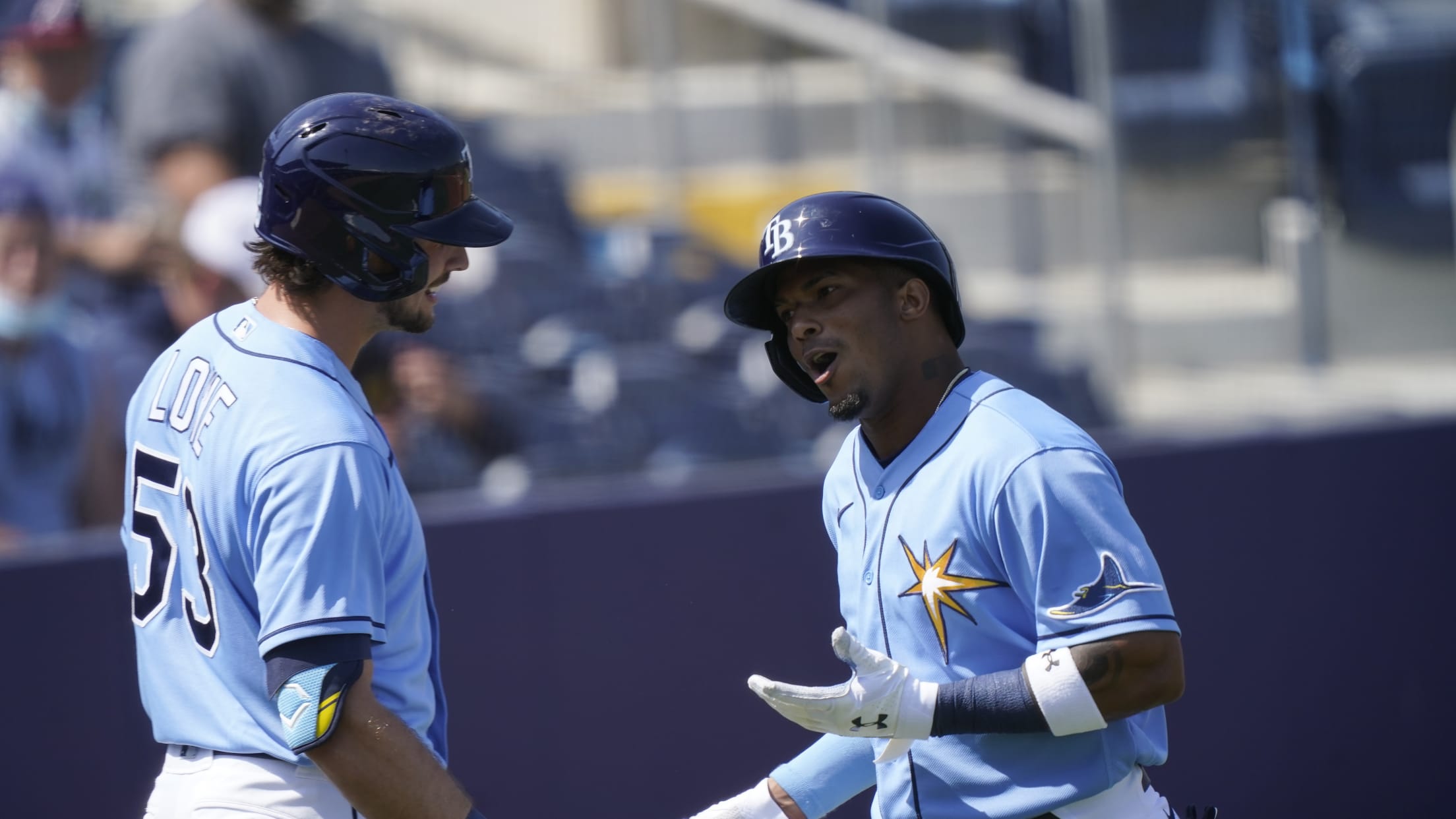 ***
Franco sat behind a group of tables pushed together at the Boga Boga Restaurant in Santo Domingo and handled the makeshift dais and press conference with ease. He answered questions about his long-term goals and why he would make a good big leaguer one day like a pro. Then he posed for photos and signed a few autographs as is sometimes customary at news conferences in the Dominican Republic.
The reporters in attendance hung on Franco's every word, and everyone there knew they were witnessing something extraordinary. Odd, sure, but extraordinary, nonetheless. This kind of event was unprecedented.
Franco had just turned 13.
Now, Franco is on the cusp of his Major League debut. He's been the No. 1 prospect in baseball two years in a row. But you need to turn back the clock several years to find out where he comes from, what made him special and when everybody knew he had a chance to be the game's next great one.
"I feel like I was born to hit," Franco recently told MLB.com in Spanish. "It's something God gave me. Since I was a little boy, I've always been able to make good contact and hit the ball hard."
He looked like a miniature big leaguer. I wanted to work with Wander right then, but he was too young, so I left him a pair of spikes and a glove and told them to call me in a few years.

Trainer Rudy Santin on the first time he saw Franco
Like many kids in the D.R., Franco began playing the game at an early age. He was 10 when he joined a family friend named Oritel "Chiqui" Peguero and began training for a career in professional baseball. "Chiqui" ran a small program but had relationships with well-known trainers at much bigger programs. One of those trainers was Rudy Santin, a former Major League scout and executive that had spent a combined 27 years with the Yankees, Rays and Giants before becoming a player trainer in 2011.
In an interview with MLB.com before his death last summer, Santin recounted how he found Franco.
"I was on a trip to Bani to look at a pitcher to add to my program, and I asked Chiqui if he had anyone else to see. He told me he had a 10-year-old that was a natural," Santin said in 2018, "I'm like, 'OK, sure.' But as soon as the kid got to the second ground ball, I'm like, 'Wow, this guy is special.' He looked like a miniature big leaguer. I wanted to work with Wander right then, but he was too young, so I left him a pair of spikes and a glove and told them to call me in a few years."
Chiqui sent Franco to Santin's MVP Sports Academy in Santo Domingo two years later, and the rest is history. The longtime scout held an event at a local restaurant to announce the news.
Under Santin's guidance, Franco visited MLB team academies in the D.R., starred in showcases and worked out on the tryout circuit that's common for top international prospects. The Rays first laid eyes on him back in 2014 while scouting outfielder Jesús Sánchez, who was also in Santin's program.
"One day, we're sitting there watching Jesús Sánchez, and [Santin] kind of says, 'Hey, you're going to really like a surprise that I have for you guys,'" Carlos Rodriguez, the club's vice president of player development and international scouting, recently said. "It wasn't an official showcase. It was more like, 'This is what I'm trying to polish up.' And it was Wander. There was a lot to like, obviously. Up-the-middle prospect. Always had those really electric, quick hands. Loose, whippy swing. Always seemed to enjoy being on the field."
Watching a young Franco perform in those early days was a sight to behold. He's known as a force at the plate now, but back then, international scouts compared Franco's hands and footwork on defense to Omar Vizquel's. He was just so smooth. At the plate, he could hit the ball with authority from both sides.
His baseball instincts and baseball IQ were also advanced beyond his years. Franco was the nephew of former big leaguers Erick and Wily Aybar, the neighbor of Cleveland third baseman José Ramírez and it showed. Even at 15, Franco walked, talked and more importantly, played like a prospect that was going to be in the big leagues one day.
He did have a few critics. Some international scouts expressed concern about Franco's future projection because of his size. Was he strong enough? Was he going to grow? There were also questions about his muscular lower half. Others wondered if he had the ability to stick at shortstop. However, there was no denying Franco's prowess on defense and the way he could always barrel up the baseball every time he stepped in the batter's box. He could run, too. The makeup was also off of the charts. It's no surprise Franco was considered the top international prospect when he signed for $3.825 million with the Rays on July 2, 2017. The Yankees, Blue Jays and Brewers were also in the mix to sign him.
"I think we had pretty good consensus that he was going to be a really good offensive player, but a lot of the chatter at the time was about, like, 'Where's he going to end up playing?' Is he going to be a shortstop? Is he going to play second, third?" Rodriguez said. "Toward the end of our time evaluating him prior to him signing, we just kind of sat back and watched him play. Just watched him play, observed his intellect on the field, his baseball IQ, the energy he brings. And walked away feeling pretty good about having something potentially special, and he hasn't disappointed."
That's an understatement. Franco's meteoric rise though the Minor League is one of the best stories in baseball and the next chapter is about to begin. Back in 2017, he made his deal official at the Rays' complex in the D.R. with very little fanfare.
His next press conference will be an international event.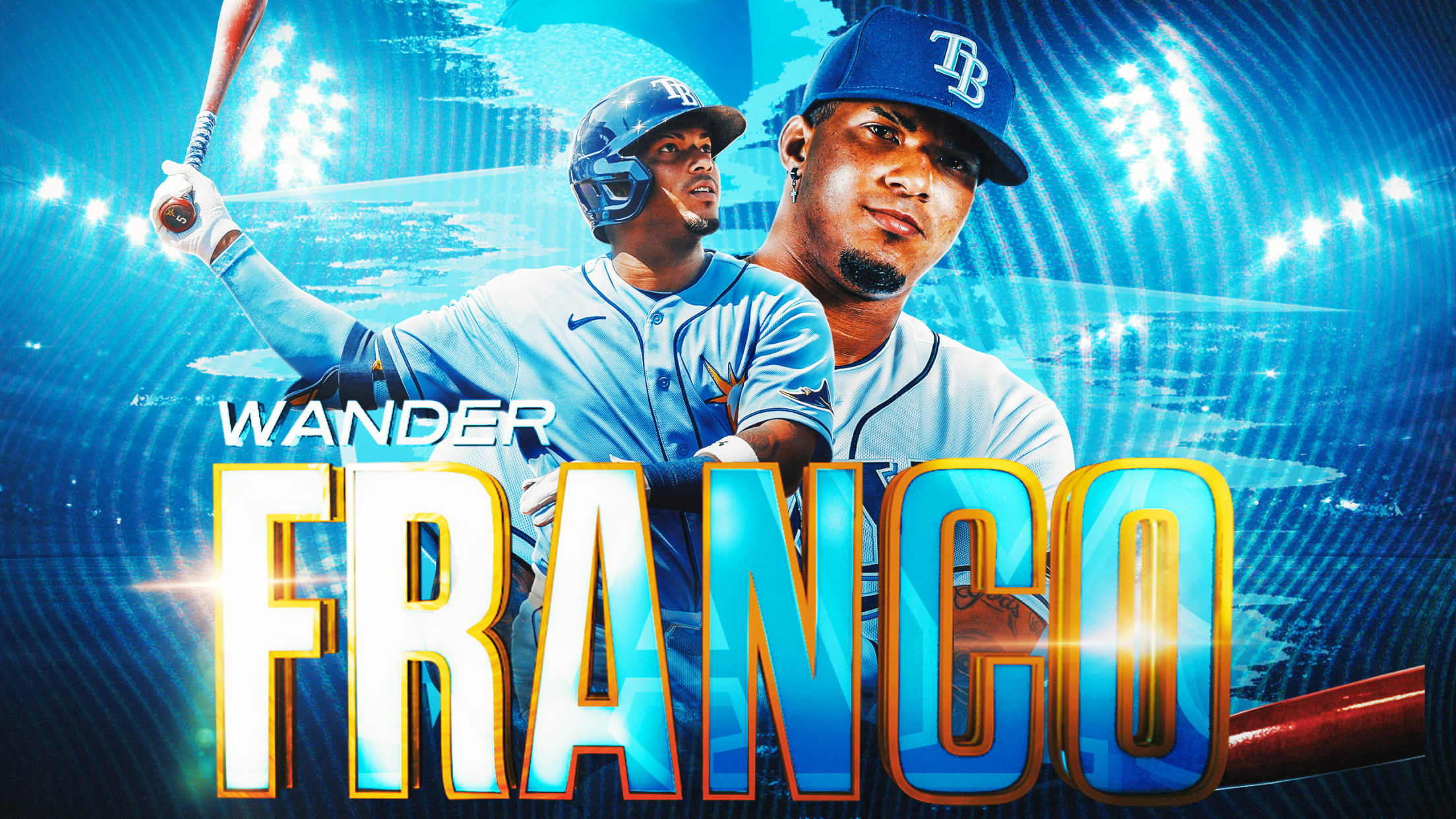 ***
Franco said he first realized he was a good player when he was 12 or 13 years old, playing tournaments in Bani and another in Panama in which he was named MVP. Even then, he knew his abilities were unique for a player of his age.
His skills are beyond his years, of course. He was the youngest player at the Triple-A level to begin the season, and he still hit .315/.367/.586 with seven homers, six triples and 35 RBIs in 39 games while playing solid defense at shortstop, second and third base.
That came as no surprise, though. Franco has thrived at every level and answered every assignment, no matter how aggressive it might have been or how much attention he received as a result. He was only 17 when he began his professional career with the Princeton Rays in the Appalachian League, playing under the lights for the first time in his life, and all he did there was hit .351 with a 1.004 OPS and more walks than strikeouts.
"There's that litmus test once a player steps onto the field against his peers that are all more similar in talent. That's pretty telling," Rodriguez said. "Seeing him hit the ground running his first professional season at Princeton … it's less about the lights and more about the games mattering and just the environment. With Wander, each day and each season, he's come to exceed a lot of our expectations."
Playing for Class A Bowling Green in 2019, Franco's fame increased. That June, he succeeded Fernando Tatis Jr. atop MLB Pipeline's prospect rankings. He was profiled by ESPN at the age of 18. He had extra security on the road, helping him manage attention from fans and media. But he still performed at a high level, showing an advanced approach to go along with his natural swing.
"I don't know how he's able to quiet the volume, but I think he realizes that to be public about your own expectations with yourself, it comes with a certain level of hoopla and whatnot. I think he's accepted it," Rodriguez said. "I don't know if he likes or dislikes it, but he accepts it and tries to face those challenges on a daily basis."
Rays general manager Erik Neander is still struck by the nearly two-week stretch that season in which Franco saw more than 100 pitches without a single swinging strike. That stuff doesn't happen, period, in today's game. It really doesn't happen with players that young at that level.
"When signing a player at that investment level, usually you're very confident that you're getting tremendous physical ability and physical potential. But when it comes to how well that physical potential translates to baseball, you're left with a little bit of guessing to do," Neander said. "For us, Wander coming in and demonstrating just that the game wasn't fast for him, the lack of swing-and-miss, the ability to play this game at a speed that he processed -- it was remarkable and very much a standout quality.
"The physical abilities get the attention, but it really is the skill that accompanies it that puts him in position to have that kind of special potential, certainly."
I always make this comment, not just about him: Good players never want to be embarrassed. And he kind of fits that mold. He wants to be good every night.

Brady Williams
Rodriguez said the Rays have done what they can to prepare and support Franco in the Minors for the attention and criticism he might receive in The Show. They wanted to see in Triple-A how he handled failure and how he reacted to his rare mistakes.
In early May, he admired one of his homers in the late innings of a Durham rout and got hit by the first pitch he saw the next day. The next week, he didn't run hard on a dropped third strike when he could have reached safely. In the following days, he hustled out of the box at every opportunity.
"I've learned so much in the Minor Leagues," Franco said recently. "I started the season playing really well, but I struggled a little bit. I've learned to never quit. Sometimes, you will have a bad week and then you can follow that with a great month."
"I always make this comment, not just about him: Good players never want to be embarrassed. And he kind of fits that mold," Williams added. "He wants to be good every night. Whatever that takes, he'll do that."
Williams marveled at the way Franco has come along in the clubhouse. He's an enthusiastic teammate, someone who supports other players from the top step of the dugout. At one point, Franco's Triple-A manager commended him for maintaining that attitude even when he was having an off night at the plate.
Franco was one of the first players to congratulate Taylor Walls on his promotion last month, even when many fans and supposed insiders were baffled that Franco didn't get the call. Conversely, the way Franco's teammates appreciate him was evident when Williams announced to the Bulls that Franco was on his way to the Majors.
"It's no surprise. All eyes are on him on a daily basis," Williams said. "For his teammates to see him acting that way goes a long way. It goes a lot further than any other base hit or diving play he makes, how he interacts with his teammates."
***
As last season drew to a close, the Rays' front office had some difficult decisions to make. They needed to set a postseason taxi squad, a group of players who would be part of Tampa Bay's "bubble" in the playoffs. The American League East champions had more qualified players than they had available spots.
Franco hadn't played above Class A ball at that point, but he made the cut as switch-hitting middle-infield depth. There was another reason for bringing him along, however. The Rays never came particularly close to activating him on their way to the World Series, but they believed that time would benefit him in the long run.
"You had this remarkable opportunity for young players to basically have an apprenticeship and shadow the Major League experience of competing for a postseason and seeing first-hand some of the stresses and pressures that exist in that environment and seeing how a darn-good club goes about their business on a regular basis," Neander said. "When thinking about who had the most to potentially gain from that experience … him experiencing it and seeing it first-hand was hopefully a once-in-a-lifetime type of opportunity for him."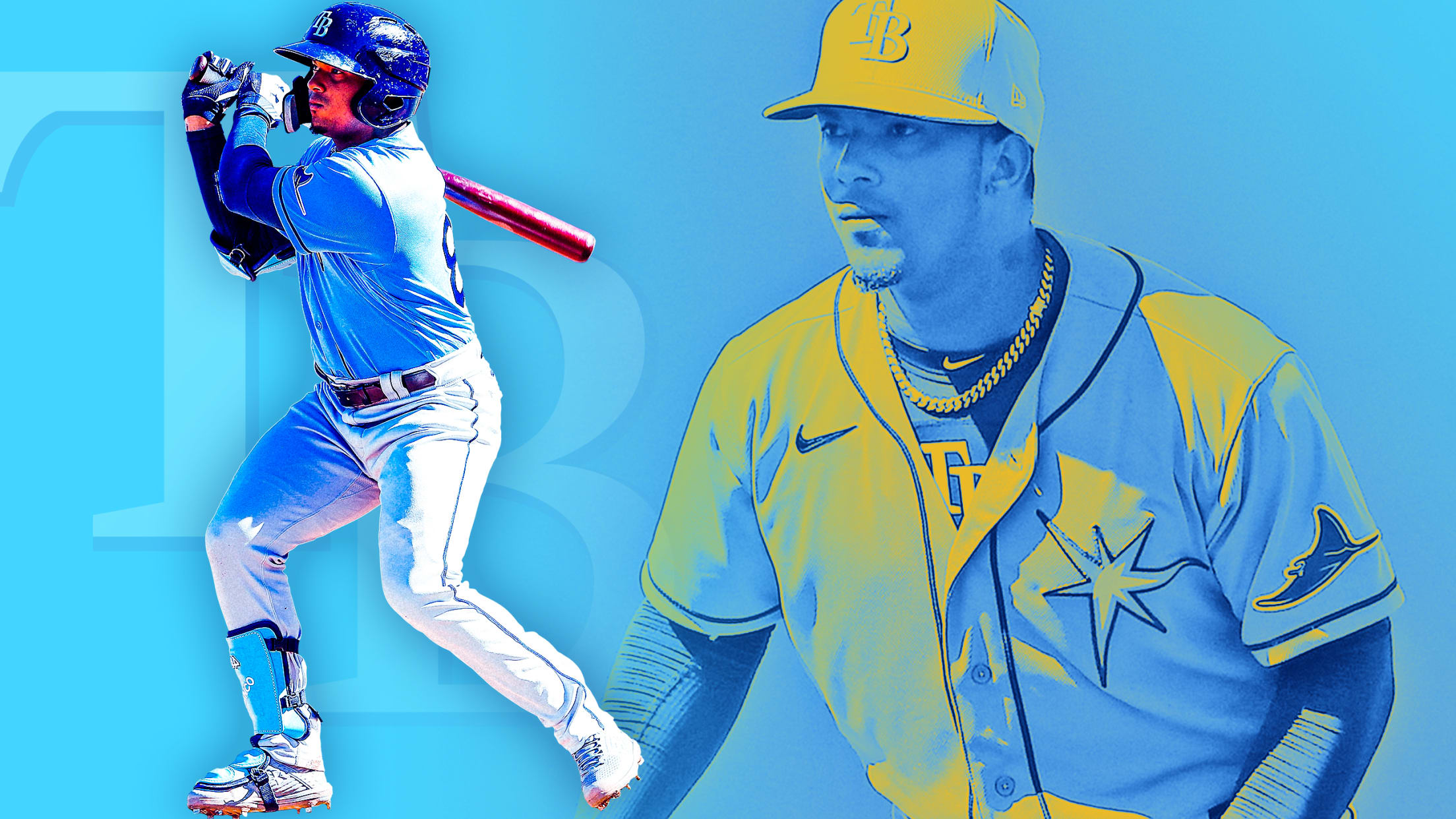 So Franco followed around shortstop Willy Adames, observing and learning. He watched the way infielder Joey Wendle prepared for games. He worked with manager Kevin Cash, third-base coach Rodney Linares and the rest of the big league staff. Franco called it an "unbelievable" experience that reinforced the importance of a positive attitude and hard work even on the game's biggest stage.
"It's like, 'Hey, it's not enough just to be really good. You also have to put in the work that those guys are putting in on a daily basis,'" Rodriguez said. "That exposure, seeing that, probably helped reaffirm some of the values that already exist with him."
Since then, Franco has answered every question the Rays might have had. He's hit, as he always has. He's moved around the diamond, working at multiple infield positions. He's shown the maturity to handle the bright spotlight of the big leagues.
There's only one question remaining. He's known the answer for a long time.
"Of course. I'm ready," Franco said. "I'm always ready for what is coming."
credits:
Adam Berry covers the Rays for MLB.com and covered the Pirates from 2015-21. Follow him on Twitter @adamdberry. Jesse Sanchez, who has been a reporter for MLB.com since 2001, is a national reporter based in Phoenix. Follow him on Twitter @JesseSanchezMLB and Facebook.