Notes: Reynolds draws high praise from skipper
PITTSBURGH -- It didn't take long during Spring Training for Bryan Reynolds to impress Derek Shelton. But the Pirates' manager really came to appreciate Reynolds' hitting the same way most people did last year: by watching him consistently perform at a high level game after game, night after night, at-bat
PITTSBURGH -- It didn't take long during Spring Training for Bryan Reynolds to impress Derek Shelton. But the Pirates' manager really came to appreciate Reynolds' hitting the same way most people did last year: by watching him consistently perform at a high level game after game, night after night, at-bat after at-bat.
Reynolds' rookie season was one of the things that stood out to Shelton, in a good way, as he reviewed video of last season's Pirates games during his downtime over the last few months.
"Bryan Reynolds is going to be a good player, and he's going to be a good hitter for a long time," Shelton said. "He's going to be one of those guys that I think people outside of Pittsburgh are going to realize how good of a player he is. I don't think people in the game realize how good this guy is going to be and how much he's going to hit."
For all that he accomplished last year, Reynolds mostly flew under the national radar because he played for a 69-win team. The switch-hitting outfielder quietly finished fourth in the National League Rookie of the Year Award voting despite slashing .314/.377/.503 with 16 homers, 37 doubles and a team-leading 4.1 wins above replacement.
But anybody who knows Reynolds is aware that he doesn't seek the spotlight. So the 25-year-old was hardly bothered by the lack of attention.
"I'm just approaching everything the same that I always have. I'm just going to go out there and play the best I can, do what I can to help us win," Reynolds said. "And as far as not getting respect, that's not for me to worry about, so I don't care."
Reynolds' indifference toward that subject was as expected. But it had to feel good to hear his new manager proclaim that he has the ability to be a household name, right?
"You always want your manager to go to bat for you, so that's cool that he's got my back like that," Reynolds said. "So yeah, that's nice."
Reynolds said he hasn't set any specific goals for his sophomore season, but he'd like to be a well-rounded player -- not just someone known for his work at the plate. He wants to be consistent, which was kind of his calling card last year considering he only finished two days (May 12 and May 16) with an average below .300.
To that end, Shelton said there's a "really good chance" that Reynolds will spend the season in one spot in the batting order rather than bouncing around. Last year, Reynolds settled into the No. 2 spot of the order.
Around the horn
• Reynolds described the Pirates' readiness a week into camp in his typically straightforward manner.
"Nobody looks like they just sat at home and ate Fritos on the couch," he said, "so I think we're in a good spot."
• Without pitchers batting this year, Shelton can get more creative with the ninth spot of his lineup. Some teams use that as a sort of second leadoff spot, slotting in a good baserunner who can get on base and move into scoring position for the top-of-the-order hitters.
Center fielder Jarrod Dyson, who mostly hit leadoff for the D-backs last season, would seem to be a candidate for that role when some combination of Kevin Newman, Reynolds and Adam Frazier are hitting near the top of the order.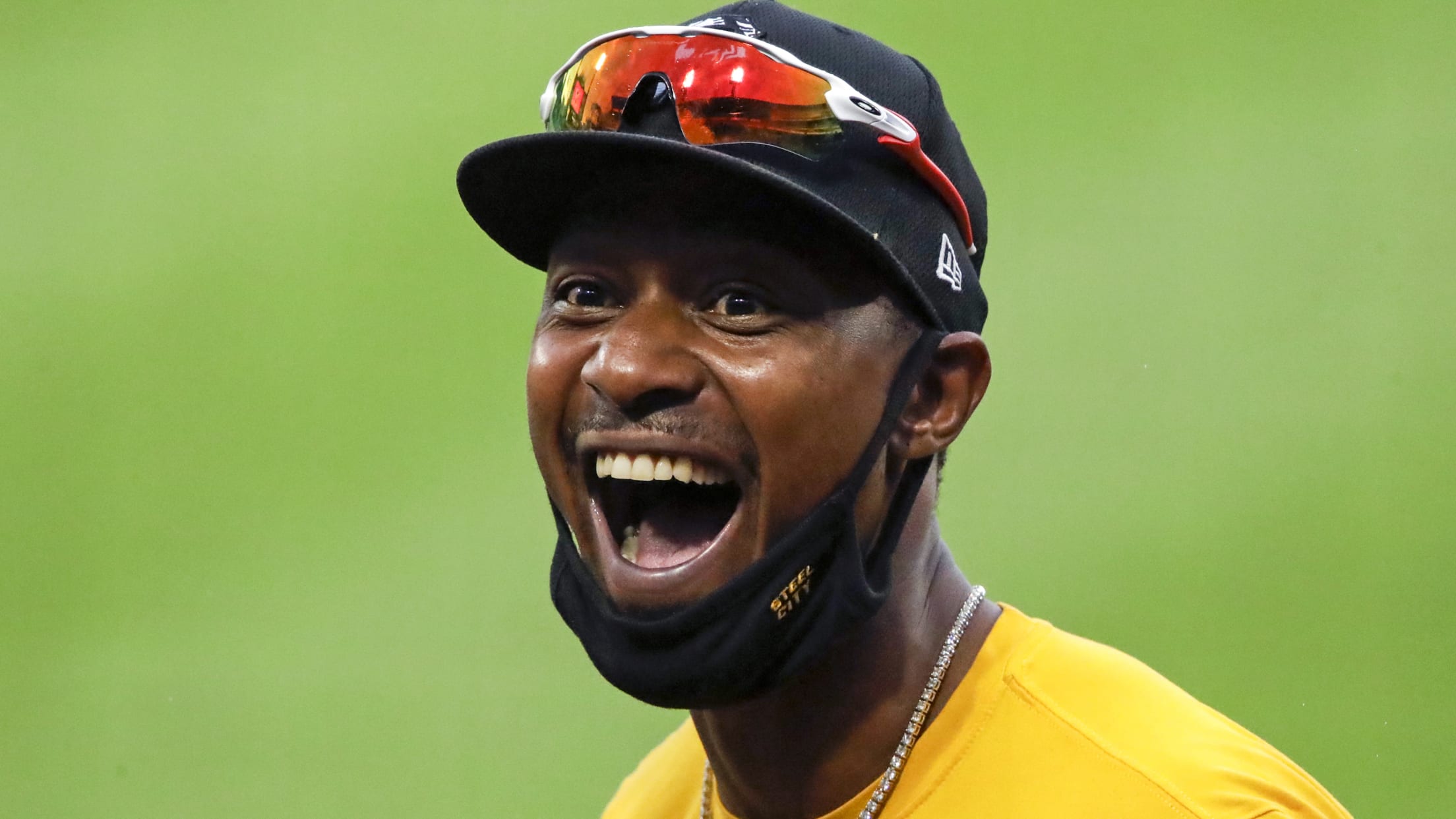 "I think we have different people we can put in that nine spot that would provide a lot of speed for us," Shelton said. "Depending on the lineup we play that day and who the starting pitcher is, we could have somebody down there that could knock the ball out of the ballpark. It's a different functionality, and it just comes down to how you use your lineup."
• The Pirates plan to have their relievers pitch on back-to-back days during the final days of Summer Camp, Shelton said. In Spring Training, relievers typically pitch every other day (or even less often) until the last week before Opening Day.
But Shelton doesn't necessarily feel a lot of pressure to force that on pitchers too quickly, as their 30-man roster will include plenty of pitching depth, and they have a scheduled off-day a week into the season.
• The Pirates opened camp functioning under an Allegheny County order that limited activities and events to a maximum of 25 people. The county issued a new order on Wednesday that prohibits outdoor activities of more than 50 people, which gives the team a little more freedom with the workout schedule moving forward. Still, the Bucs will try to keep players socially distanced and avoid unnecessarily large crowds in the clubhouse however possible.
"We can have a little bit more function with it being 50, but the group of pitchers that don't throw in games that day, there's really no sense in them being here at different times because they've gotten all their work done," Shelton said.