Shelton's offseason plan? Deep-dive into '20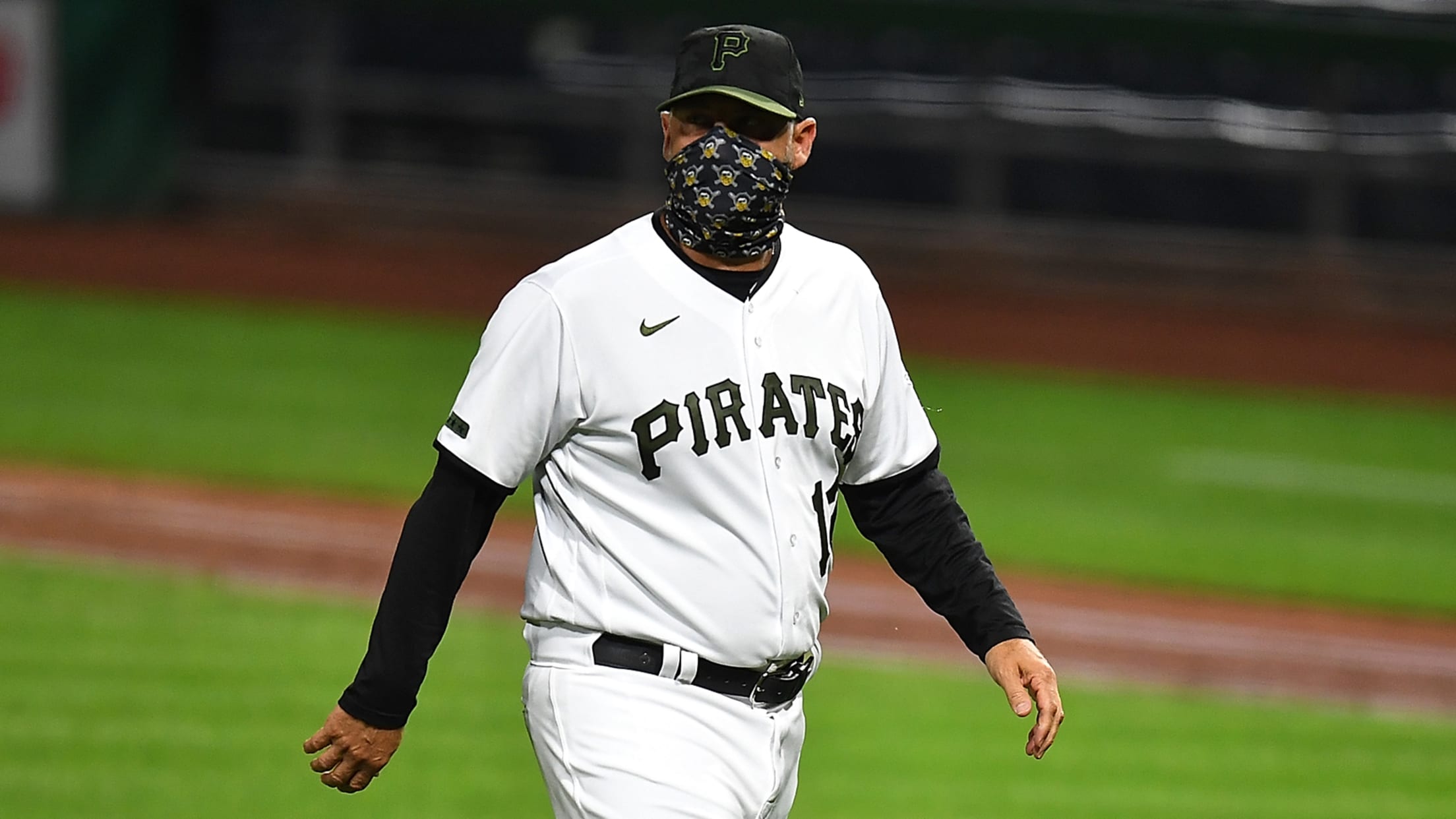 While he was quarantined at home between the end of Spring Training and the start of Summer Camp, Derek Shelton spent his time watching Pirates games from last season and trying to manage along with the game. Shelton plans to do the same thing this offseason, reviewing the 60 games
While he was quarantined at home between the end of Spring Training and the start of Summer Camp, Derek Shelton spent his time watching Pirates games from last season and trying to manage along with the game.
Shelton plans to do the same thing this offseason, reviewing the 60 games Pittsburgh played this year and evaluating the decisions as he goes. And he plans to be a lot more critical of the manager this time.
"People being critical of me and not liking the decisions that I make or whatever, I'm all in for that, because no one's going to be more critical on me than I am," Shelton said. "I will reflect, sit down. I will honestly take all my game notes, I'll take game cards and watch games differently. I have games that I've already targeted of decisions I've made, to go back and reflect on them. And not only reflect on them, ask people that I know and trust, not only on the baseball side but also the analytical side, did we make the right decisions here?"
After finishing his first season as the Pirates' manager with an 8-6 loss to the Indians on Sunday in Cleveland, Shelton said he will spend about two weeks in Pittsburgh to review the season with the club's baseball operations department -- what went right, what went wrong, where they go from here and how he can improve during his second season at the helm.
Thanks to all of our fans who supported us throughout this season.

We can't wait to celebrate with you in person in 2021!#LetsGoBucs

— Derek Shelton (@derekshelton) September 28, 2020
This season presented all sorts of challenges for a first-year manager, of course. Rosters and rules were different. Health and safety protocols due to the coronavirus pandemic made meetings and pregame work more complicated than usual. Teams had to figure out how to handle an abbreviated training camp. And the Pirates battled through slumps and significant injuries while finishing with the Majors' worst record.
So, for those unfamiliar with Shelton's optimistic outlook, it might have come as a surprise to hear him describe his managerial debut as "a lot of fun, actually."
"I've waited a long time to do this. I learned a ton. Things that I thought I would do really well, I have to do better at. Some things that I didn't think I would do as well, I probably did better at than I thought," Shelton said Sunday afternoon. "I've enjoyed the hell out of it. We're on a path to getting better. … I wish we were playing 162. Because I think this team is finding its stride. That's something that we all have to look forward to moving into the offseason."
At some point next month, Shelton will return to Florida to visit the Pirates' instructional league-style camp in Bradenton, Fla. After that? "Maybe get on a boat somewhere and have a lager or two once I get back to Florida," he joked.
On a more serious note, Shelton went out of his way to thank the Pirates' players, coaches, staff and fans before managing the final game of his first season on the job. One of the most disappointing parts of this season, Shelton has said, was not getting to share it with fans.
"I'm excited to get to know this fanbase. There's passion here. That's probably the one thing that I crave the most, good or bad," Shelton said. "I'm looking forward to people being at PNC. I'm looking forward to being able to walk around the city and talk to people and have interactions. … It's something that we're excited about in a non-pandemic year, to be able to embrace the city."
Roster move
The Pirates made a series of roster moves before their season finale on Sunday. They placed catcher Jacob Stallings on the seven-day concussion injured list, activated catcher Andrew Susac from the taxi squad and transferred closer Keone Kela to the 45-day IL to make room on the 40-man roster for Susac.
Susac started behind the plate, batting ninth, and went 0-for-2 with two walks against Cleveland. Shelton said Susac, who was on the taxi squad and caught pregame bullpen sessions during every road trip this season, was also a "leader" at the alternate training site in Altoona, Pa. So Sunday's start was something of a reward for the 30-year-old Susac.
Stallings was hit in the helmet by a back-swing late during Saturday's game. The Pirates made the move about 30 minutes before first pitch, so the club did not provide any clarity on the severity of his injury or his status entering the offseason.