Notes: Polanco cleared; home pitching plans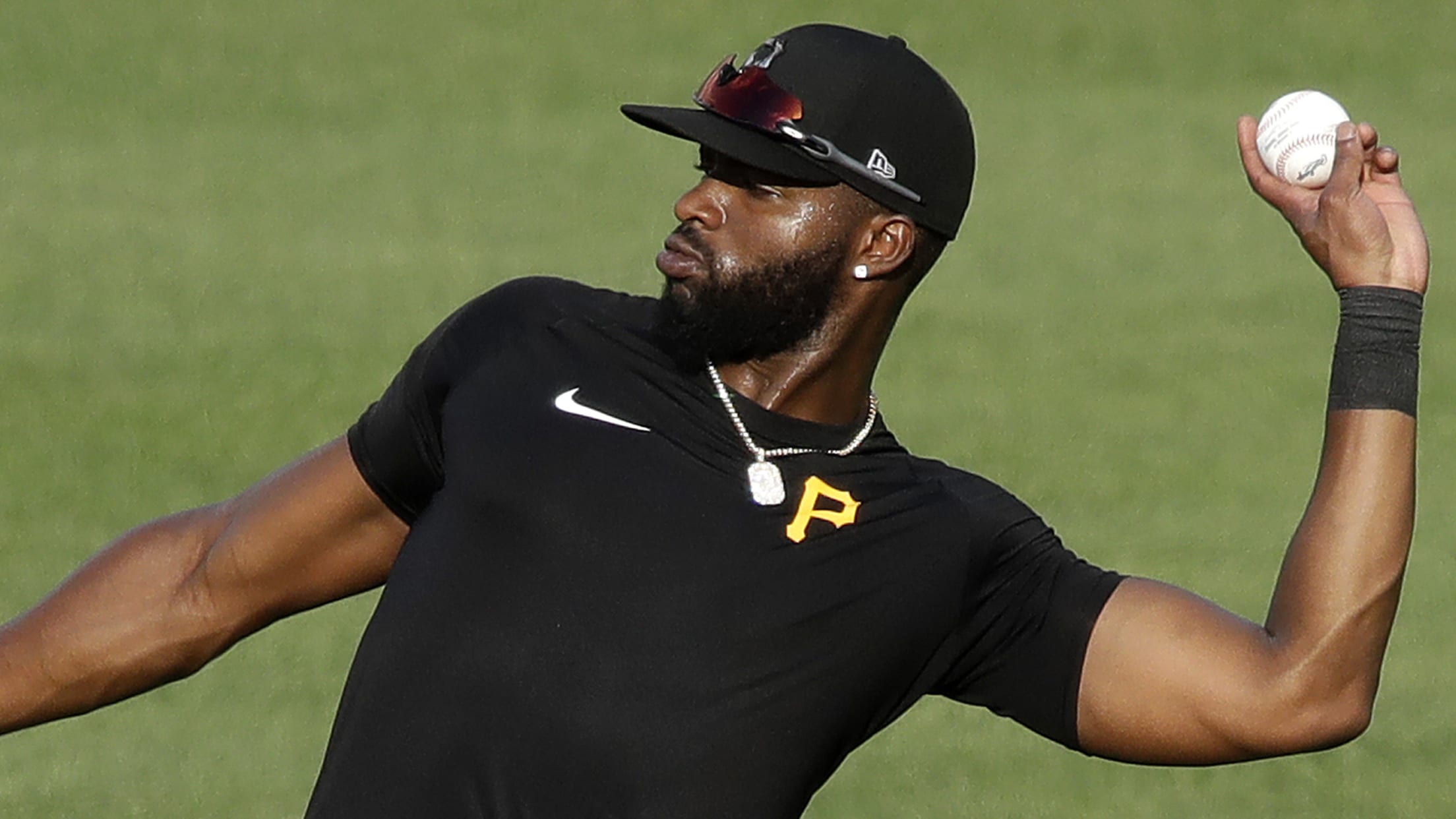 The Pirates began the season Friday night without Gregory Polanco, but their starting right fielder may not be out of the lineup for long. Eight days after the team announced Polanco tested positive for COVID-19, he has been cleared to resume working out, manager Derek Shelton confirmed Saturday morning. Players
The Pirates began the season Friday night without Gregory Polanco, but their starting right fielder may not be out of the lineup for long.
Eight days after the team announced Polanco tested positive for COVID-19, he has been cleared to resume working out, manager Derek Shelton confirmed Saturday morning. Players must test negative twice at least 24 hours apart and be cleared by doctors before they are allowed to return. An Instagram post by Polanco showed him in the weight room at PNC Park with the caption, "Back at it see yall soon!!"
Considering he missed a week of workouts and all three of the Pirates' preseason exhibition games, Polanco won't return to the field immediately. It will take some time to ensure he's in game shape and has found his timing at the plate. But it doesn't look like Pittsburgh will be without him for much of this shortened season.
"As soon as we feel or deem his body is ready to come back, then he will be able to come back, assessment-wise," Shelton said. "We're going to make sure that he's in a position where his body is deemed healthy."
For now, Polanco remains on the injured list. Whenever he returns, he may not play every day. He'll likely make some starts in right field and others as the designated hitter, and he may have occasional off-days mixed in as well.
Shelton made it clear he's going to be cautious about pushing players too much, too soon, after a three-week Summer Camp in which position players didn't play nine-inning games, much less on consecutive days. That's why veteran center fielder Jarrod Dyson and starting catcher Jacob Stallings were out of the lineup on Saturday in favor of Cole Tucker (starting in right field) and backup catcher John Ryan Murphy.
"Early on, you're probably going to see guys get off-days just because of the fact that they're not built up in terms of playing games. Nobody who we have in camp has played nine innings. Nobody has played back to back, because we only had three exhibition games," Shelton said on Friday. "Even though it is a shorter season and everybody says, 'Aw, guys can play 60 games,' but the ramp-up was half the time and the ramp-up was with a lot less games. If we want guys to be available for 60 games, we're going to have to be extremely thoughtful in terms of how we use guys early on and how we gauge our off-days."
But having Polanco back in the lineup, presumably batting behind cleanup hitter Josh Bell, could be a boost for Pittsburgh. Polanco said during Summer Camp that his surgically repaired left shoulder felt strong, and he should be truly healthy for the first time since he hit 23 homers with an .839 OPS over 130 games in 2018.
Home opener pitching plan
Left-hander Steven Brault will start the Pirates' first home game of the season on Monday at PNC Park. How long will he pitch, and what will happen after he leaves the mound? We'll find out Monday night.
Shelton would only coyly say "there's a chance" that Pittsburgh will use its piggyback plan in the series opener against Milwaukee. That would involve Brault starting the game and pitching three or four innings, then another multi-inning pitcher -- preferably a right-hander with a different type of pitch mix -- working the next three or four innings.
Chad Kuhl is the most likely candidate to make the tandem start with Brault, but Shelton said the Pirates will be "flexible" with their plan. Chris Stratton and JT Brubaker would also be candidates to pitch after Brault.
"We have a couple different options of people that we can use in that [role], then it would just depend on our [bullpen] usage here the next two days," Shelton added.
• Shelton's long path to become MLB manager
Shelton noted that Brault is not officially part of the Pirates' rotation, and it wouldn't necessarily be accurate to call him an "opener," because the plan is to have him pitch more than one inning.
Veteran left-hander Derek Holland will start Tuesday's game. Joe Musgrove is scheduled to pitch Wednesday's series finale at PNC Park.