Inbox: Potential candidates to manage Pirates
Beat reporter Adam Berry answers questions from fans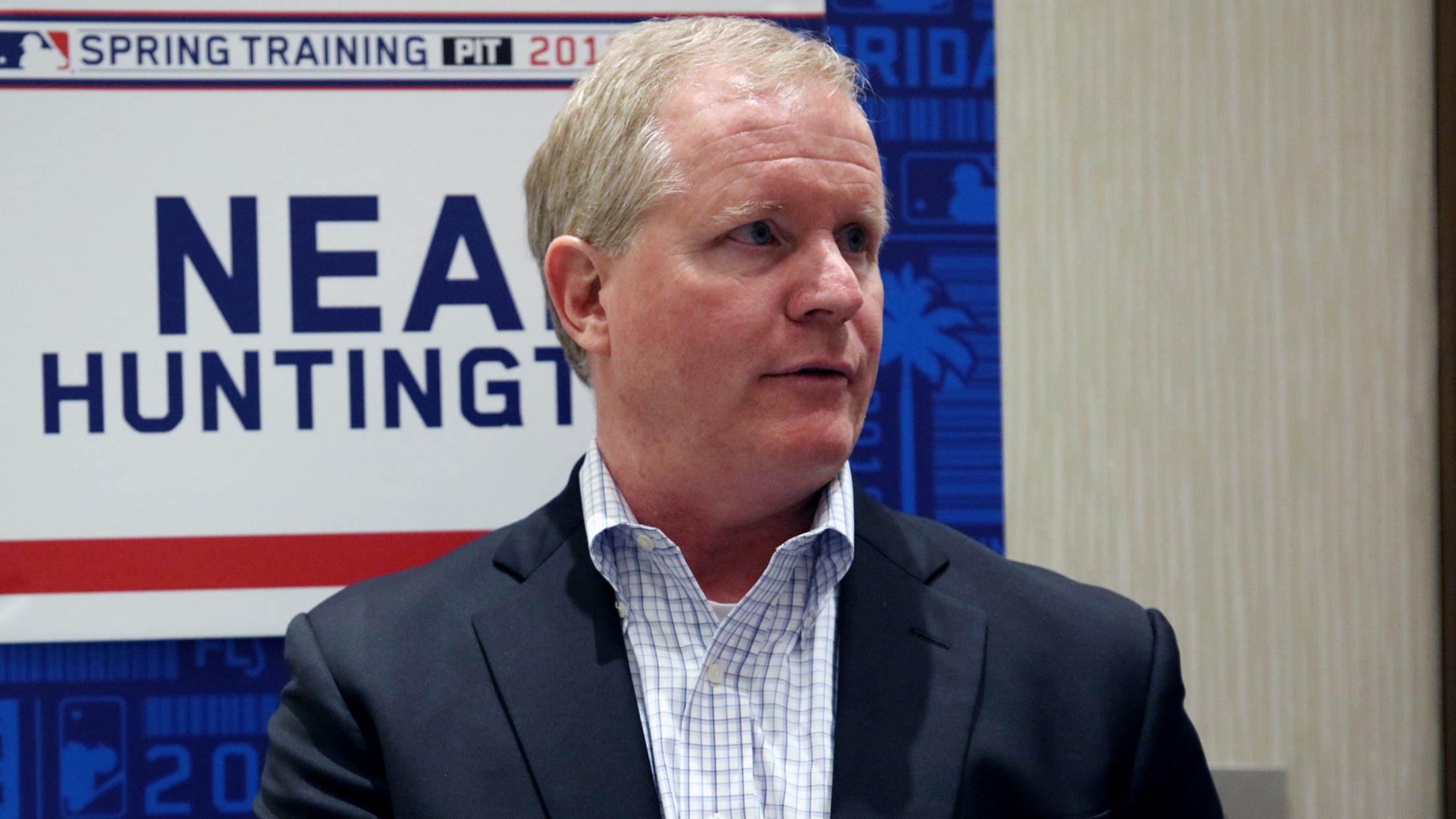 Who do you think will be the next manager? --Mark E., Pittsburgh Let's start with the obvious disclaimer: Nobody knows who it will be, and it'll probably be at least a few weeks before we do know. Until then, it's mostly speculation. The Pirates are taking part in a search
Who do you think will be the next manager?
--Mark E., Pittsburgh
Let's start with the obvious disclaimer: Nobody knows who it will be, and it'll probably be at least a few weeks before we do know. Until then, it's mostly speculation. The Pirates are taking part in a search process that involves a long list of names, a vetting process and rounds of interviews before anybody is hired.
But since you asked for my opinion, I'll give you three names that stand out to me.
1) Jeff Banister. He's the most logical internal candidate, and that's been the case since he rejoined the Pirates as a special assistant after being dismissed by the Rangers. It's reasonable to ask if they need to go in a radically different direction after the last few years, but I don't think it's fair to label him Clint Hurdle 2.0 just because he was Hurdle's bench coach at one point. It's good that he's been around the team, but he was also separated enough from everything that's gone wrong the last few years -- a familiar face but a new voice, if that makes sense. Banister, like Hurdle, has been shaped by decades of experience in this game -- including the good and bad parts of his time in Texas.
2) Sam Fuld. Fuld is only 37 years old, four years removed from his last Major League game, and he doesn't have the traditional résumé full of coaching or Minor League managing experience. But he embodies the ideal makeup of a modern-day manager. He'd have credibility in the clubhouse as a former player. He'd know how to work collaboratively with the front office, given his current role as the Phillies' Major League player information coordinator. He has a long-standing passion for statistics, and he understands the advanced metrics and analytics required to do the job. And he's dealt with the media during his playing career, so he could capably step in as the club's primary public face and voice. It's unclear if he'd be interested in managing the Pirates, but the Pirates are definitely interested in him.
3) Derek Shelton. He's a more traditional candidate. He climbed the ranks from Minor League manager to Major League hitting coach to bench coach, so the next step would obviously be big league manager. Shelton has worked with bright baseball minds like Joe Maddon, Andrew Friedman, Rocco Baldelli, Derek Falvey and Thad Levine during his time in Tampa Bay and Minnesota. He's worked in small and mid-sized markets. He's been in the dugout by the manager's side, so no moment should overwhelm him. He even has history with GM Neal Huntington, as they overlapped in the Indians organization.
I liked Hurdle because he seemed like a good man, but I understand why they dismissed him. But what about general manager Neal Huntington?
-- William D., Pittsburgh
It's a valid question, to the point that Neal Huntington even asked it rhetorically when he was sent to explain Hurdle's dismissal to the media before the last game of the season. The Pirates had issues in the clubhouse that had to be addressed, of course, but their problems on the field have been a result of talent evaluation, drafting and development, roster construction, depth -- baseball operations stuff overseen by Huntington.
Only chairman Bob Nutting can explain his thought process behind retaining Huntington and the front office group, and Nutting has not spoken to the media since Spring Training. In a statement on Sept. 29, Nutting said, "I strongly believe that Neal Huntington and the leadership team that he has assembled are the right people to continue to lead our baseball operations department." He did not explain why he believes that to be the case, however.
To be fair, there were similar questions about Huntington's status after the 2012 season, and he answered them by putting together three really good teams from 2013-15. I would expect Huntington to lead a thorough review of their entire baseball operations department, from scouting and development to their analytics and athletic training. Even if there's some sense of status quo, personnel-wise, it's pretty clear that some processes need to change.
I get so upset watching Gerrit Cole, Tyler Glasnow and Charlie Morton pitch so well for other teams. Our whole season would have been different if we had starting pitchers like that. What will change so we don't waste more pitchers like that?
--Greg B., Bradenton, Fla.
It's a problem, especially sitting here watching those three pitch in the postseason, and I think the underlying issue will be addressed this offseason in much the same way that they overhauled their entire hitting program last winter. They need a more individualized, analytically driven pitching plan designed to get the most out of the arms they have.
Morton's a different animal because he just decided to start throwing harder late in his career, but they should have been able to get more out of Gerrit Cole and especially Tyler Glasnow given the raw talent they are now turning into elite-level production.
This doesn't just mean abandoning two-seam fastballs or whatever. It's about planning to pitchers' strengths, like Cole's power stuff and Glasnow's ridiculous cutting fastball. The Braves rotation threw a higher percentage of fastballs this season than the Pirates, and it worked for their sinker-heavy rotation. The A's starting staff also relied on sinkers, which you can do when you have their infield defense.
Before he was informed of his dismissal, Hurdle mentioned that the Pirates were discussing a more personalized pitching plan this offseason. It'll be interesting to see who is hired to replace Ray Searage and how that pitching coach's thoughts align with the front office and their returning pitchers.
Is there any truth to the rumor that they dismissed Hurdle before the last game to save money?
–Bryan M., Miami
If their primary concern about the manager was money, they wouldn't be paying Hurdle $6 million to not work over the next two years. So, no.
I've seen and heard a lot of complaints about the Pirates' timing when they dismissed Hurdle, and yeah, it was awkward. Club officials believed they were doing right by Hurdle, thinking he had earned the right to know he was managing his last game here rather than being quietly and unexpectedly dismissed in an empty ballpark the next day. That's probably fair based on Hurdle's role in ending their 20-year losing streak.
But you can't blame Hurdle for not managing that game only hours after being told he wouldn't return. And when he left the ballpark after saying his goodbyes, the Pirates' seemingly well-intentioned decision to inform him before the game definitely backfired.