Cora brings 'wealth of experience' to Bucs' staff
Former All-Star second baseman takes over as third-base coach, infield instructor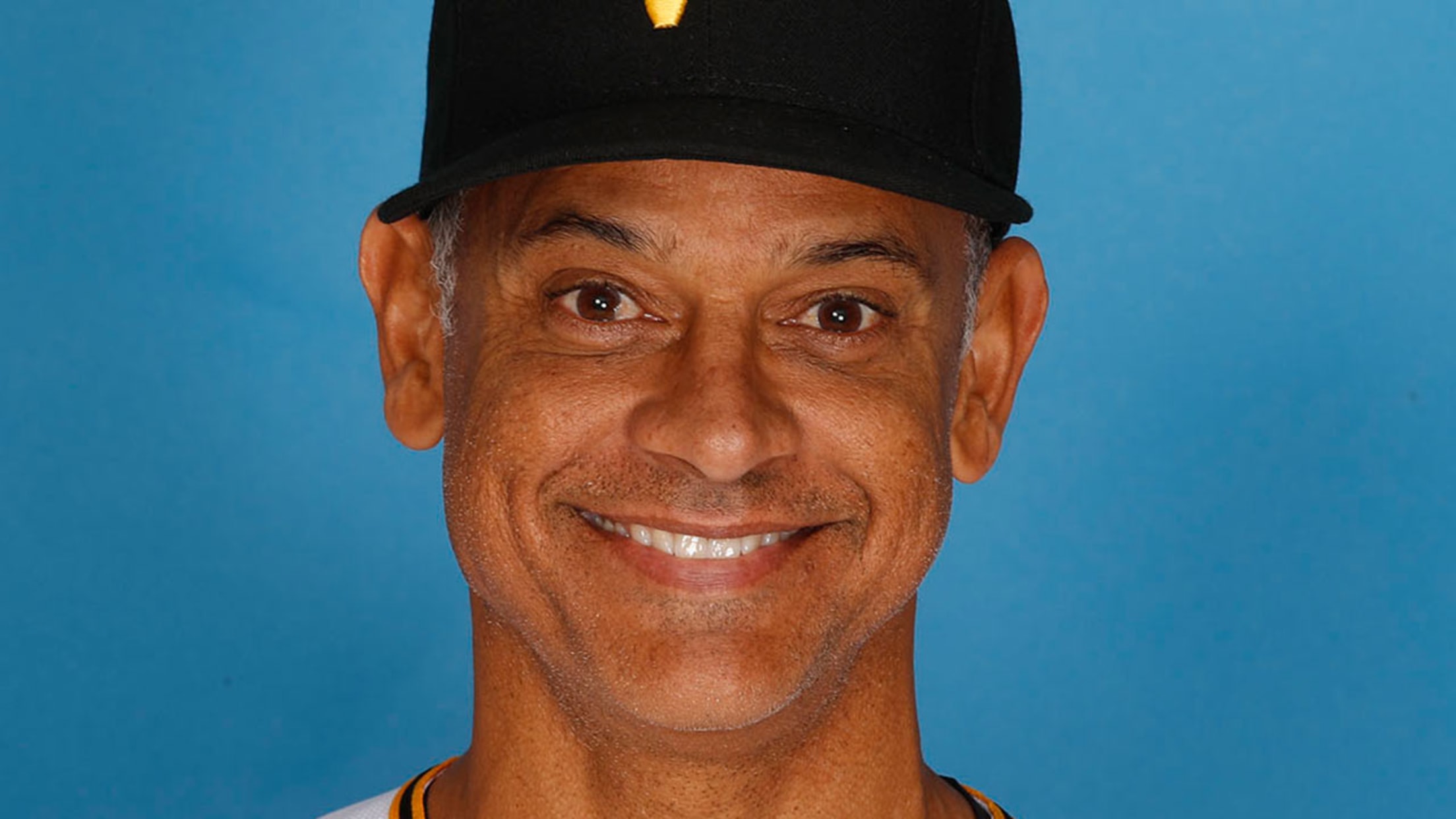 Joey Cora is coming off a stint as manager for the Pirates' Double-A affiliate in Altoona. (Pittsburgh Pirates) (Pittsburgh Pirates)
PITTSBURGH -- Joey Cora said he was "definitely surprised" when the Pirates offered him a spot on their coaching staff, but it's hard to imagine a more qualified candidate.Cora, 51, spent 11 seasons in the Majors with four teams. He coached for the White Sox for eight years and won
PITTSBURGH -- Joey Cora said he was "definitely surprised" when the Pirates offered him a spot on their coaching staff, but it's hard to imagine a more qualified candidate.
Cora, 51, spent 11 seasons in the Majors with four teams. He coached for the White Sox for eight years and won a World Series in 2005 under manager Ozzie Guillen. Cora spent another year with Guillen in Miami, serving as the Marlins' bench coach in '12.
Cora added another line to his lengthy resume this season, managing the Pirates' Double-A Altoona affiliate to a 76-64 record. Then, in late October, the Bucs shuffled their coaching staff and brought him on as their new third-base coach and infield instructor.
"Hopefully I can bring all the good things from every organization that I've been a part of, learn what the Pirates do and do a good job," Cora said by phone earlier this month.
Cora brings the Bucs a "wealth of experience," general manager Neal Huntington said, and that might be an understatement. Cora was a first-round Draft pick out of Vanderbilt University in 1985. The switch-hitting second baseman played a key part in the the Mariners' run to the American League Championship Series in '95, and he was an AL All-Star in '97, standing out on a Seattle club that included Ken Griffey Jr., Alex Rodriguez, Randy Johnson and Edgar Martinez.
Cora managed in the Mets' system before catching on with Guillen in Chicago, where he spent three years as third-base coach and five more as the bench coach before taking the same job in Miami. But none of that, he said, prepared him for his time in the Pirates' system this year.
"They do things a different way than what I'm used to, but I really like it," Cora said. "I think it made me a better coach, but also a better person. They helped me a lot on and off the field."
Specifically, Cora said, the Pirates are "more into a healthy mind" for both players and coaches, which falls in line with their focus on training, nutrition, rest, recovery and mindfulness.
"A lot of people can say that, but they don't do anything about it," Cora said. "The Pirates do. They've got the tools and the people to help you out. That was a good experience."
Cora will serve an important in-game role for the Pirates, making split-second decisions in the third-base coach's box, while overseeing their infield defense. In that regard, he is picking up responsibilities previously held by two coaches: Rick Sofield (third base) and Nick Leyva (infield).