A look ahead to the Pirates' 2020 campaign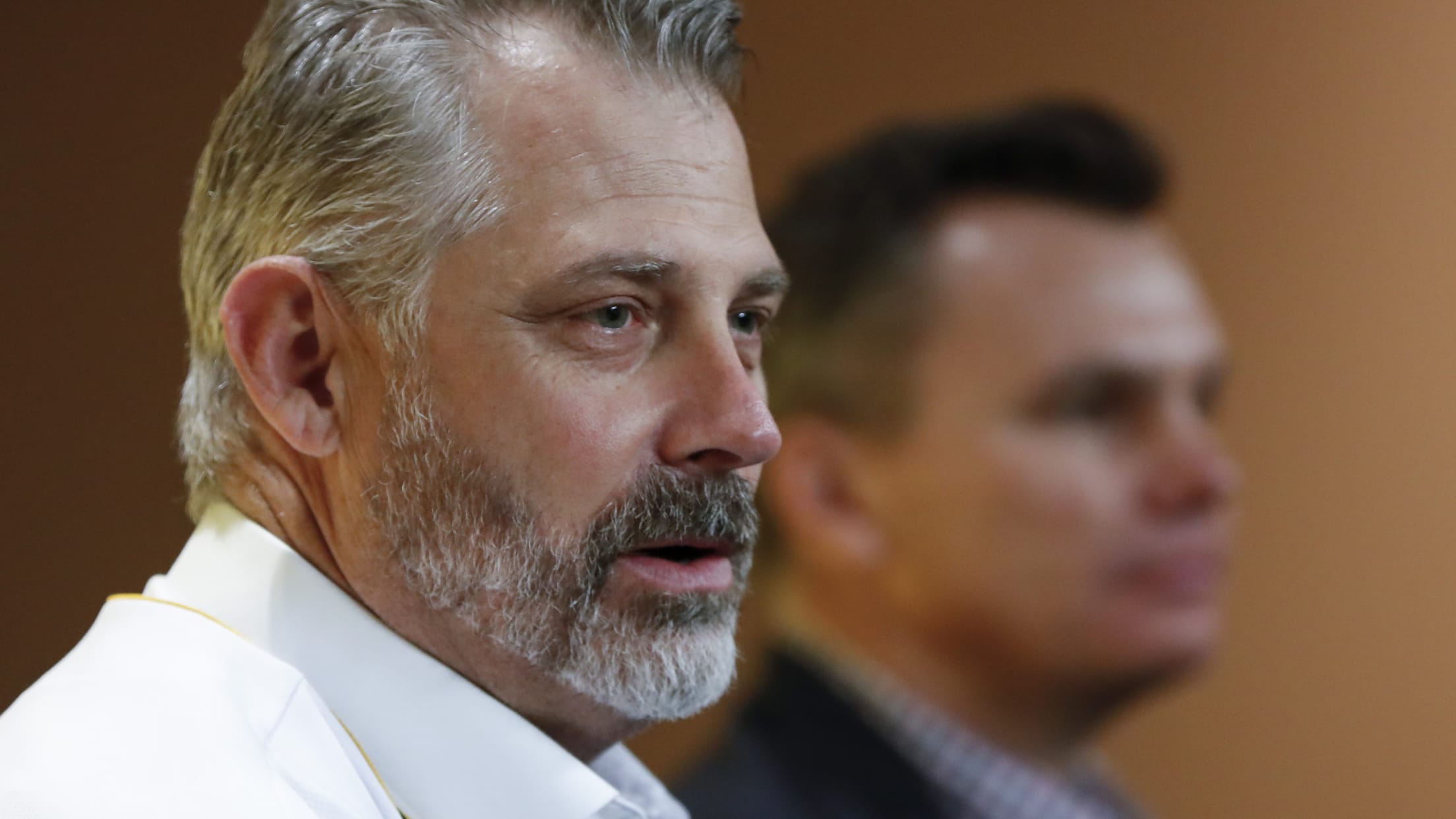 PITTSBURGH -- The new year will be full of new beginnings for the Pirates. The start of the 2020s will bring Pittsburgh's first season under the management of president Travis Williams, general manager Ben Cherington and manager Derek Shelton. There are new faces in the front office. The composition of
PITTSBURGH -- The new year will be full of new beginnings for the Pirates.
The start of the 2020s will bring Pittsburgh's first season under the management of president Travis Williams, general manager Ben Cherington and manager Derek Shelton. There are new faces in the front office. The composition of the coaching staff has changed. The roster might be reworked as the year unfolds.
No matter what, it will be interesting to see if and how the Bucs change in 2020. What will they do to improve their player development system? In what ways will their pitching plans change under pitching coach Oscar Marin? How will Shelton go about creating the "player-centered" culture he wants in the clubhouse?
It may be a year of change, but the Pirates are still expecting better results than they produced in a 93-loss campaign last year.
Here are some key dates and events to anticipate -- plus a few questions to be answered -- as we ring in the new year.
PiratesFest back at PNC Park
PiratesFest, the club's annual winter fanfest, is coming back to PNC Park on Jan. 25 with free admission for the general public from noon until 5 p.m. The Pirates will also host exclusive season-ticket-holder events, including autograph sessions, from 9 a.m. until noon at PNC Park.
The autograph sessions will be ticketed, with individual session tickets sold prior to the event at pirates.com/piratesfest. All funds raised through the 2020 PiratesFest autograph sessions will benefit Pirates Charities. The sessions will take place in the PNC Park Jim Beam Left Field Lounge. There will also be special free autograph sessions for all children 14 and under.
The event will also include player and executive appearances in the press conference room, photo opportunities in the Pirates' dugout, games on the club level, the "Oh Say Can You Sing" National Anthem competition and free alumni autographs in the Hyundai Club.
Spring Training
Pitchers will undergo physical examinations at the Pirate City complex on Feb. 10, beginning the club's first week of work. Position players will report later in the week to prepare for the Pirates' first Grapefruit League game on Feb. 22 against the Twins at LECOM Park in Bradenton, Fla.
• Pirates' Spring Training info
The Bucs will wrap up their Spring Training schedule on March 24 with a game against the Tigers in Lakeland, Fla. Their final home game of the spring is March 23, also against Detroit.
Opening Day
For the third time in four years, the Pirates will begin their season with an Interleague series at an American League ballpark. They will remain in Florida after Spring Training and face the Rays on March 26 at Tropicana Field. Their Opening Day matchup could come against one of Pittsburgh's former starters, whether it's Charlie Morton or Tyler Glasnow. It could also come against 2018 AL Cy Young Award winner Blake Snell.
After their season-opening road trip through Tampa Bay and Chicago, the Bucs will host their home opener against the Reds at 1:35 p.m. ET on April 2 at PNC Park.
Three questions
1. How will the organization add talent under Cherington?
The day he was introduced as GM, Cherington laid out his mission with the Pirates: Identify, acquire, develop and deploy talent. It's no secret that Pittsburgh needs to draft and develop better than in recent years, turning prospects into productive Major League players who will form the foundation of the franchise's next winning team.
But how will the Bucs go about doing that without instituting a full rebuild? (Cherington has actively avoided using that word since he was hired.) Part of it will be unlocking more in the players they already have. But they'll also have to creatively acquire talent to improve their system as well.
"To be a really great team, we're going to need more than one more good player. That will come through development or acquisition or all those means," Cherington said. "We can't be close-minded to any single opportunity, but also recognize there's an opportunity in 2020 to play better and put a better team on the field and improve in different ways. … That's how we think about it: How do we keep moving toward a really good team and getting better and less about specifically, 'This player or this period of control makes sense or doesn't make sense.'
"We need lots of good players to be good. We have to look for every avenue to keep or add those players."
2. How will Shelton handle his first year as manager?
Shelton has said and done all the right things in his first weeks as a Major League manager. Players rave about his genuine nature in their early conversations. Club employees appreciate his willingness to think outside the box. He's struck a more relatable tone in his dealings with the media.
But how will that translate during Spring Training and the long grind of the season? Shelton and the players have a lot of work ahead of them to repair the team's frustrations in 2019 and the effect they had on the team. It'll be interesting to see how they go about doing that.
3. Who will step forward as franchise building blocks?
Last year, Josh Bell was one of the best players in the National League during the first half. Bryan Reynolds emerged as a potential cornerstone in the outfield, and Kevin Newman turned into an everyday shortstop in his first full season. Jacob Stallings stepped up as an option behind the plate. Joe Musgrove showcased his durability.
But the best clubs need 26 players to perform well, and typically more. Particularly on the pitching staff, which members of the team will establish themselves as players the Pirates can continue to build around?