Pirates enter second half looking for pitchers
As the Trade Deadline approaches, Pittsburgh's July performance will dictate whether to buy or sell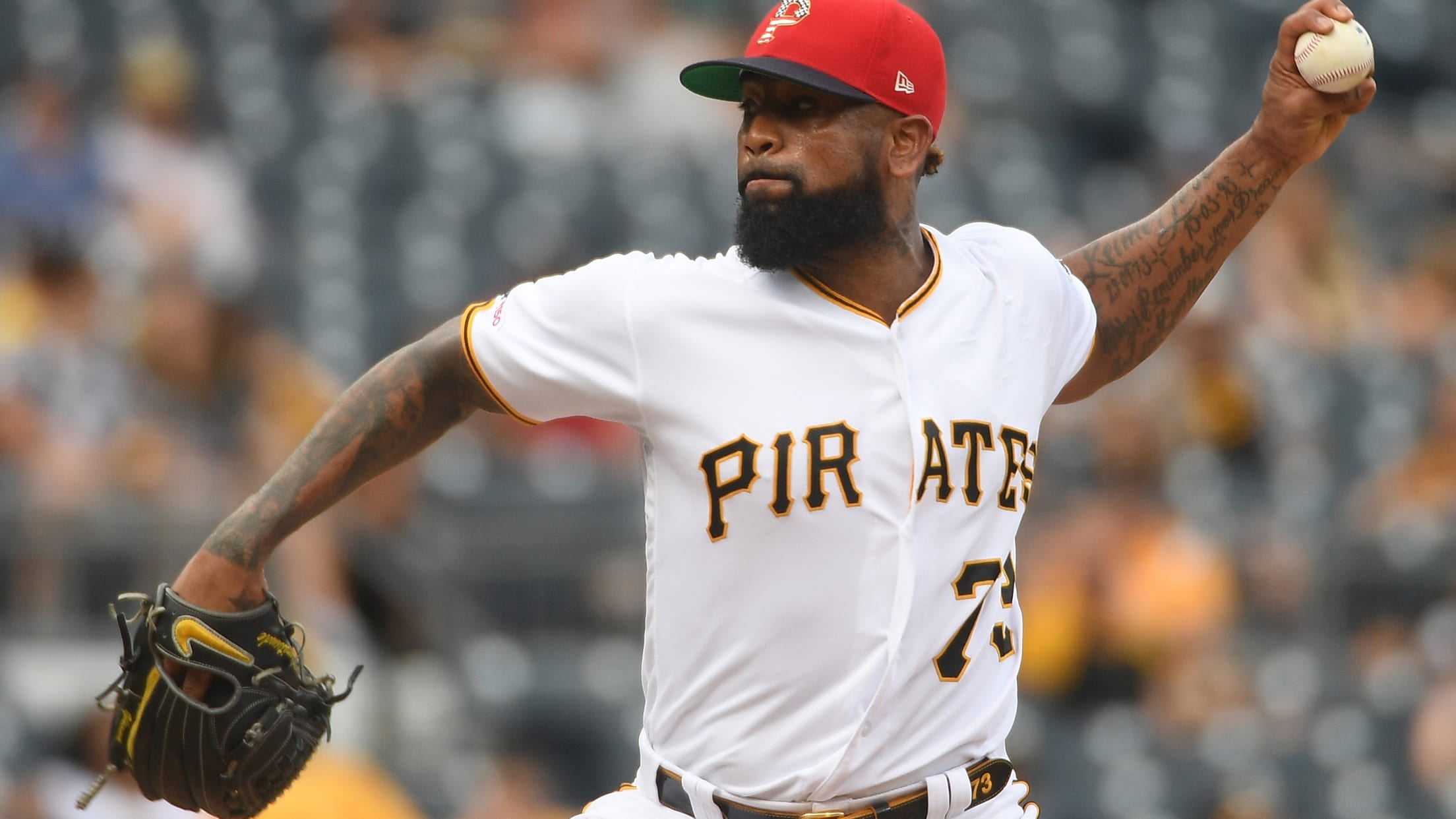 PITTSBURGH -- For the second year in a row, the Pirates ended the first half with a bang and headed into the All-Star break with hope. Pittsburgh has won 14 of its last 21 games, moving to 44-45 on the year and sitting only 2 1/2 games behind the division-leading
PITTSBURGH -- For the second year in a row, the Pirates ended the first half with a bang and headed into the All-Star break with hope.
Pittsburgh has won 14 of its last 21 games, moving to 44-45 on the year and sitting only 2 1/2 games behind the division-leading Cubs. The National League Central is still up for grabs, with only 4 1/2 games separating the Cubs and the Reds and the Pirates very much still in the mix.
If their situation sounds familiar, well, they were in the exact same place this time last year. The 2018 Pirates reached the break with a record just below .500 (48-49) while riding a wave of positive momentum (eight wins in nine games). Then, they won five straight games to begin the second half. Seemingly destined to be sellers in early July, the Bucs wound up adding starter Chris Archer and Keone Kela prior to the Trade Deadline.
This season, the Pirates think their run isn't over. This time, they want it to last even longer.
"We're staying positive, and we're going to try to pick up where we left off on Sunday," All-Star closer Felipe Vázquez said. "It's going to be an interesting second half."
Current status: Hold
Given their proximity to a postseason spot -- they're also 2 1/2 games (and six teams) away from the second Wild Card -- it seems more likely that general manager Neal Huntington will add to this year's roster. But, there are still three weeks remaining before the July 31 Trade Deadline, so there's no reason to make any definitive declarations yet.
If the Pirates stay afloat in the division race, it wouldn't make sense to sell. They could easily make an addition or two, though, likely nothing as headline-worthy as the Archer and Kela deals were at the time. But, it might not be worth giving up future assets if they're not realistically contenders.
For now, though, they look like the real deal.
What they are seeking
Imagine hearing in April that the Pirates would be all set offensively. It might sound crazy, but it's true. Only the Braves, Yankees and Red Sox posted a higher OPS in June; only the Indians have a higher OPS in July. They have plenty of bats, especially with All-Star Josh Bell anchoring the lineup from the cleanup spot and Kevin Newman, Bryan Reynolds, Adam Frazier and Starling Marte getting on base in front of Bell.
Now, imagine hearing in April that the Pirates would clearly need pitching help. Well, they do. Injuries have played a big part in their struggles, but their 4.91 ERA as a team – second-worst in the NL, better than only the Rockies – indicates their need for improvement. They should get some assistance later this month when Opening Day setup man Kela returns from the injured list. Perhaps Jameson Taillon will work his way back into the rotation.
Whether it's another bullpen arm to shorten games or a starter to solidify the rotation, it stands to reason that Huntington will be on the lookout for pitchers this month.
What they have to offer
This is where it gets tricky. With Gregory Polanco, Francisco Cervelli and Erik Gonzalez rehabbing, the Pirates are actually on the verge of having an overcrowded position player group. Would they consider moving one of their pending free-agent outfielders, Corey Dickerson or Melky Cabrera, to address a need elsewhere? Huntington recently warned against disrupting the clubhouse chemistry when things are going well, and such a move might do exactly that.
If they wind up selling, that list expands to include other players on expiring contracts including Jordan Lyles, Cervelli, Jung Ho Kang and Francisco Liriano.
Down on the farm, there are a few interesting names to consider. Second baseman Kevin Kramer, who was optioned back to Triple-A on Monday, is seemingly blocked by Frazier and Newman. First-base prospect Will Craig, who represented the Pirates at the Futures Game, is obviously blocked by Bell for the next few years. The Bucs have a lot of outfield prospects in their system, from Jason Martin in Triple-A to Travis Swaggerty, Calvin Mitchell and Lolo Sanchez in Class A.
Possible scenario
Let's say the Pirates fall back a few games as they begin the second half with a stretch against the Cubs, Cardinals and Phillies, but they're still within striking distance. Let's say Polanco makes a healthy and productive return from the injured list, giving manager Clint Hurdle another outfield option. And let's say Kela does the same, further fortifying an improving bullpen.
Maybe there is a scenario where the Pirates swap Dickerson or Cabrera for prospect depth, clearing an outfield spot for Polanco, then trade their own prospect(s) for a rental starter. A little buying, a little selling and as little damage as possible to the current roster that has fought its way back into the mix.