Offseason checklist: Pirates' needs and moves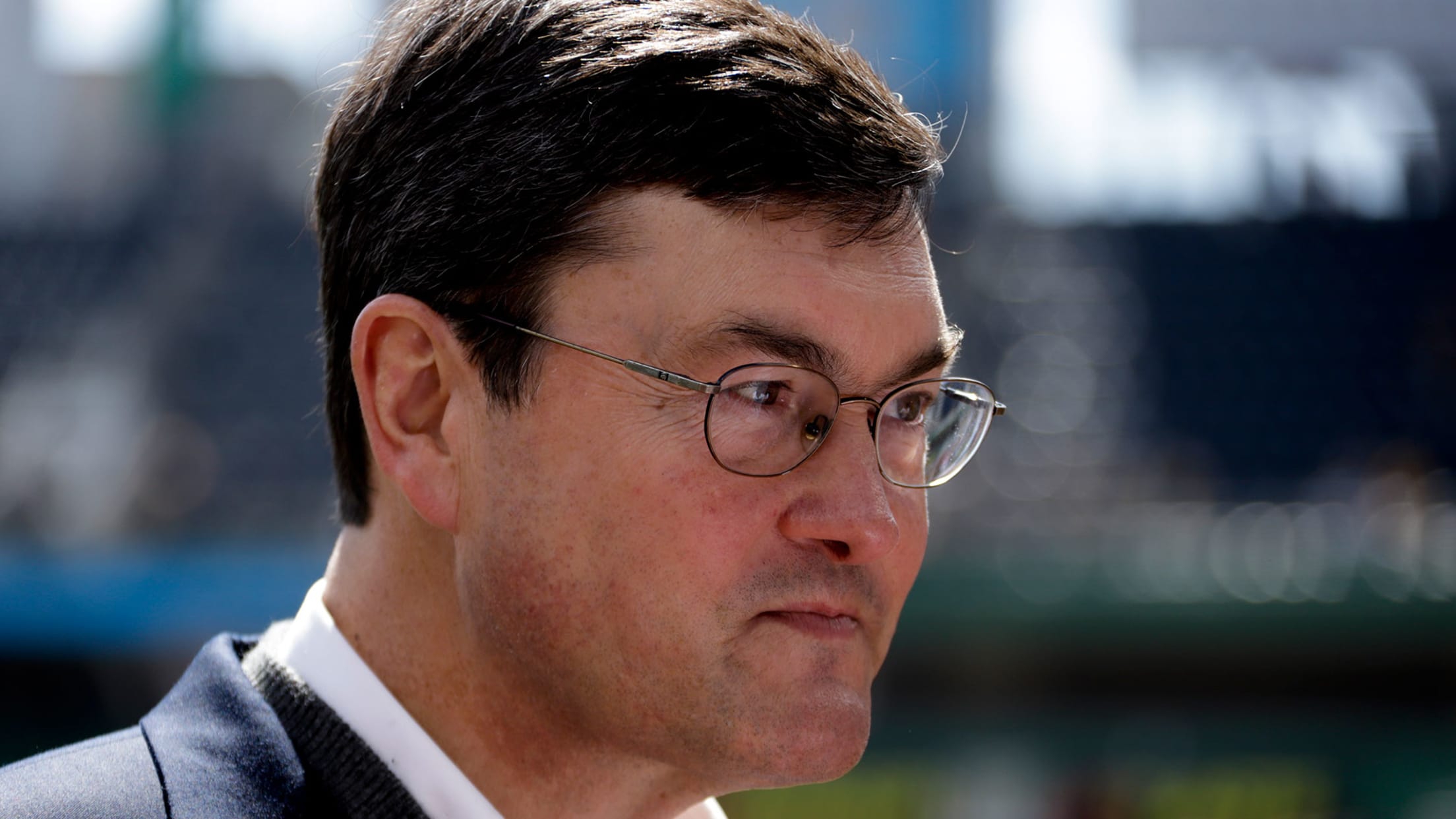 PITTSBURGH – The Pirates won 69 games and finished last in the National League Central in 2019, their worst season since '10. In the month after Pittsburgh's final game, chairman Bob Nutting engineered a full-scale change in club leadership. Out went manager Clint Hurdle, president Frank Coonelly and general manager
PITTSBURGH – The Pirates won 69 games and finished last in the National League Central in 2019, their worst season since '10. In the month after Pittsburgh's final game, chairman Bob Nutting engineered a full-scale change in club leadership.
Out went manager Clint Hurdle, president Frank Coonelly and general manager Neal Huntington. In came new president Travis Williams, who is charged with making the Bucs more competitive on the field and rebuilding relationships off the field.
Then came GM Ben Cherington, whose background in player development is both why the Pirates chose him and why he chose the Pirates. It's up to him to decide what comes next.
Finally, Cherington hired Derek Shelton to be the Pirates' next manager, trusting the experienced small-market coach with a young clubhouse coming off a tumultuous year.
So what are the Pirates' biggest needs entering 2020, and what moves have they made to address them? MLB.com is keeping track here. Be sure to check back for updates as the offseason continues.
BIGGEST NEEDS
New leadership
It all starts here. Assistant general manager Kevan Graves served as interim GM, handling the daily baseball decisions until Nutting and Williams officially hired Cherington on Nov. 18. Cherington then hired Shelton, a highly qualified candidate, who will now round out the Bucs' coaching staff.
• Shaping Pirates' 2020 roster
Pitching
Earlier this decade, the Pirates' three postseason teams were built on pitching and defense. Both of those areas betrayed the Bucs this past year. The Pirates finished the season with a 5.18 ERA, the fifth-highest mark in the Majors, and their .672 defensive efficiency ratio was second-worst in baseball. They have some pieces in place -- Joe Musgrove, Trevor Williams, Chris Archer, Mitch Keller and Steven Brault -- but they clearly can't be content with the same group that too often struggled in 2019. They also have some interesting arms in the bullpen, including presumed closer Keone Kela, but their middle-relief corps was a glaring weakness and they don't have any reliable lefties returning. Keep in mind, also, that their returning pitchers will be working with a new pitching coach come Spring Training.
Catcher
The 2013-15 Pirates had another thing in common: a strong, veteran presence behind the plate, whether it was Russell Martin (2013-14) or Francisco Cervelli ('15). Cervelli's latest concussion forced the Bucs to rely on backups Elias Díaz and Jacob Stallings throughout the '19 season, and while Stallings proved himself worthy of a big league job, this is perhaps the most obvious position that Pittsburgh can upgrade this winter. Even if Stallings is named the starter, they need a replacement for Díaz -- and additional depth beyond that, considering they have no other backstops on their 40-man roster.
Power
As home run totals skyrocketed around the Majors, with clubs shattering records seemingly every day in September, the Pirates finished with only 163 homers, fourth-fewest in the Majors. Only the Astros struck out less as a team, and Pittsburgh's .265 average was actually third-best in the NL. But as a team, the Bucs' .420 slugging percentage ranked 11th in the NL. They'll need to find more pop, preferably from within, but perhaps they'll find a fit among the pool of free agents.
• Five questions facing Pirates this offseason
MOVES MADE
Dec. 2: Non-tender deadline
The Pirates cut ties with catcher Elias Díaz, declining to tender him a contract before the non-tender deadline and officially putting themselves in the market for a backstop to pair with Jacob Stallings. Díaz is coming off a rough season at the plate and behind it, and the Bucs evidently thought it wasn't worth committing to him given his struggles despite the upside he showed at times in 2018.
The Pirates also agreed to terms on a 2020 contract with infielder Erik González, their Opening Day shortstop this past season, and thus avoided arbitration with him. Díaz was the only player non-tendered by the Pirates, as they committed to going through the arbitration process with Keone Kela, Michael Feliz, Josh Bell, Adam Frazier, Jameson Taillon, Trevor Williams, Joe Musgrove and Chad Kuhl.
Nov. 27: Shelton hired
The Pirates rounded out their new management trio a day before Thanksgiving, hiring former Twins bench coach Derek Shelton to be the 41st manager in franchise history. Shelton comes with all the necessary experience, from his time as a Minor League manager to his stints as a hitting coach in Cleveland and Tampa Bay to his two-year run as bench coach in Minnesota, and he overlapped with GM Ben Cherington while serving as the Blue Jays' quality control coach in 2017. Shelton was one of the candidates initially interviewed by Neal Huntington before his dismissal, and Shelton was reportedly a finalist alongside Rays bench coach Matt Quatraro.
Nov. 27: Three outright assignments
A week after designating them for assignment, the Pirates sent right-handers Montana DuRapau and Luis Escobar and lefty Williams Jerez outright to Triple-A Indianapolis. It was a calculated risk to DFA them to make room on the 40-man roster, particularly with a former prospect like Escobar, but it paid off as they went unclaimed on waivers.
Nov. 25: Agrazal dealt
Five days after designating Dario Agrazal for assignment, the Pirates dealt him to the Tigers for cash considerations. Detroit, in the middle of a rebuilding process, could use a depth starter like Agrazal and was likely intrigued by the dependability, durability and strike-throwing that allowed the right-hander to make his Major League debut for the Pirates on June 15. A rash of injuries forced the Bucs to call up Agrazal, and he wound up posting a 4.91 ERA and 1.36 WHIP in the Majors with only 41 strikeouts in 73 1/3 innings over 15 appearances, including 14 starts.
Nov. 20: Rule 5 Draft protection deadline
The Pirates added five prospects to their 40-man roster to protect them from being taken in the annual Rule 5 Draft: third baseman Ke'Bryan Hayes, shortstop Oneil Cruz, first baseman Will Craig and right-handers Blake Cederlind and Cody Ponce. All five would have been at risk of being selected had they been left unprotected. To make room on the roster, Pittsburgh designated four pitchers for assignment: Dario Agrazal, Montana DuRapau, Luis Escobar and Williams Jerez. Those moves left the Pirates with a full 40-man roster.
Nov. 18: Cherington introduced as general manager
The Pirates officially found Huntington's replacement: Cherington, the former Red Sox GM and Blue Jays vice president of baseball operations. Cherington brought a wealth of front-office experience and a "player-centered" development plan that intrigued the Pirates, and his fingerprints were on four Red Sox World Series championship teams. The Bucs also committed to keeping Graves, an assistant general manager, and dismissed longtime assistant GM Kyle Stark.
Nov. 15: Cruz joins Brewers coaching staff
After dismissing bench coach Tom Prince and pitching coach Ray Searage in early October, the Pirates lost another member of their coaching staff in mid-November. Assistant hitting coach Jacob Cruz, a popular addition in his first year with Pittsburgh, departed to join the Brewers in the same role. "With Pittsburgh, I would call it that they're in a rebuilding mode with the front office, and it opened an opportunity for me to interview with other teams," Cruz told reporters. "I have nothing but praise for the organization. The owner, they were great to all the coaching staff, but they are in a transitional stage right now."
Nov. 4: Options exercised, 60-day IL cleared
As expected, the Pirates picked up their 2020 options for Starling Marte ($11.5 million) and Chris Archer ($9 million) before the deadline to do so. They also reinstated eight players from the 60-day injured list: Archer, Nick Burdi, Kyle Crick, Chad Kuhl, Edgar Santana, Jameson Taillon, Jason Martin and Gregory Polanco. To create space on the 40-man roster, Pittsburgh outrighted James Marvel, Alex McRae, Yefry Ramirez and Wei-Chung Wang. That left the Pirates with one open spot on their 40-man roster at the outset of free agency.
Oct. 31: Markel traded; three become free agents
The Pirates cleared one spot on their 40-man roster by trading right-handed reliever Parker Markel to the Angels for cash considerations. Markel, a late-July waiver claim by the Bucs, posted a 5.71 ERA in 17 1/3 innings with the Pirates, though he did offer an intriguing mix of high-velocity fastballs and high-spin sliders. Additionally, veterans Melky Cabrera, Francisco Liriano and Lonnie Chisenhall elected free agency at the end of their one-year contracts. Those moves left the Bucs with 35 players on their 40-man roster and eight players on the 60-day injured list.
Oct. 30: Howard claimed
The Pirates added another left-handed relief option to their roster by claiming Sam Howard off waivers from the Rockies. Howard's big league numbers in 2019 were not particularly impressive, but he mostly pitched well in Triple-A while changing his delivery to improve his slider as he continues to adapt to a relief role. How long he remains on the roster is to be determined, but the Bucs entered the offseason thin on lefty relievers, with Howard joining fellow waiver claims Wei-Chung Wang and Williams Jerez.
Oct. 25: Three outright assignments
The Pirates cleared three spots on their previously full 40-man roster by sending catcher Steven Baron and infielders Jake Elmore and Corban Joseph outright to Triple-A Indianapolis. All three were added to the roster in September, with Elmore and Joseph arriving late as replacements for injured players. Baron had surgery on Sept. 29 to repair a fractured lower mandible, but he is projected to be ready for Spring Training.