Pirates' Top 5 righty starters: Berry's take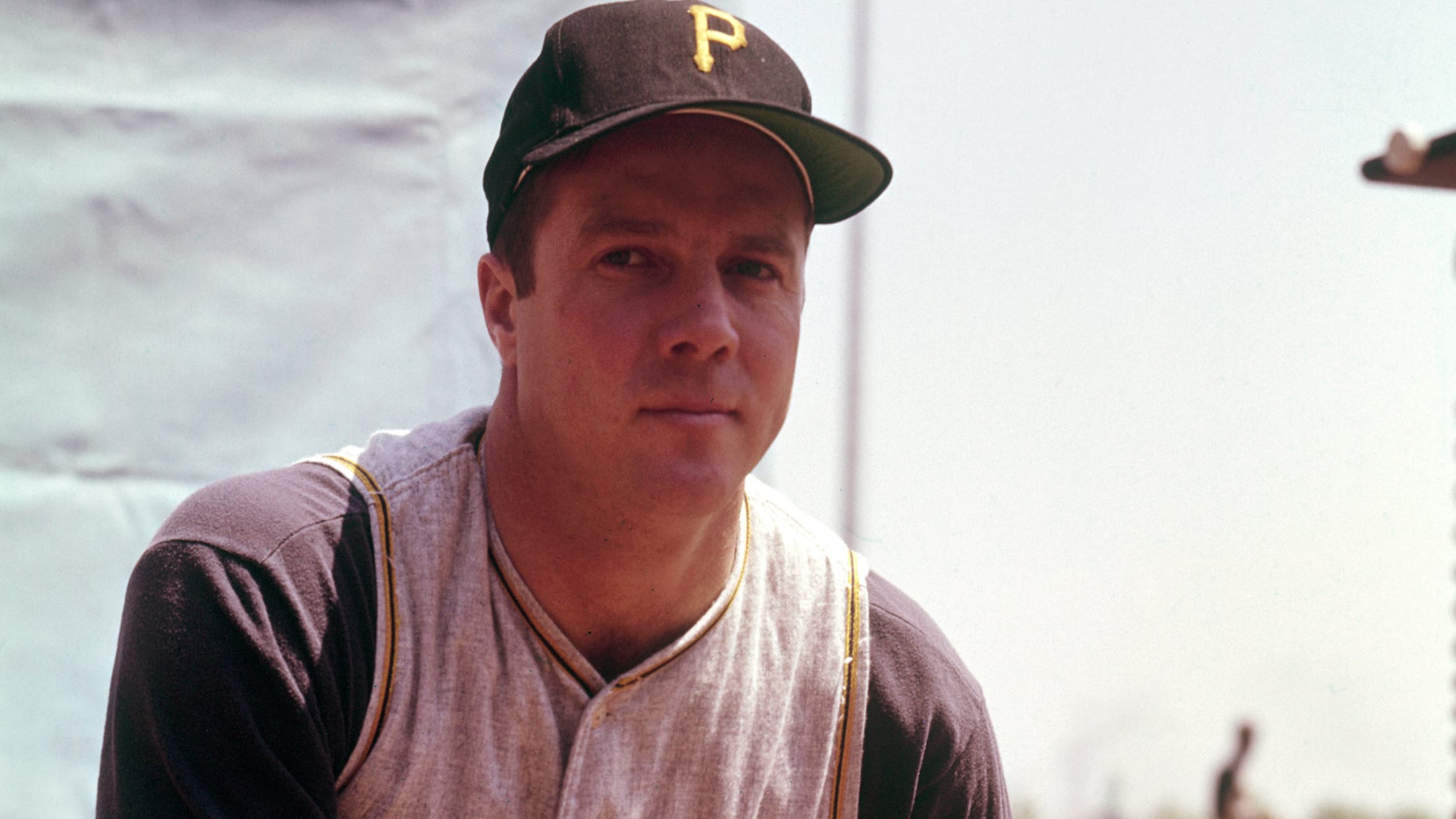 No one loves a good debate quite like baseball fans, and with that in mind, we asked each of our beat reporters to rank the top five players by position in the history of their franchise, based on their career while playing for that club. These rankings are for fun
No one loves a good debate quite like baseball fans, and with that in mind, we asked each of our beat reporters to rank the top five players by position in the history of their franchise, based on their career while playing for that club. These rankings are for fun and debate purposes only … if you don't agree with the order, participate in the Twitter poll to vote for your favorite at this position.
On to the pitching staff of this hypothetical all-time Pirates team. First up: a right-handed starter.

Who's your pick? Far more pitchers than poll choices, so we're just listing the top 3 right-handed starters by career WAR in Pittsburgh. Write in your pick if you vote "Other."

— Adam Berry (@adamdberry) May 26, 2020
Here is Adam Berry's ranking of the top 5 right-handed starting pitchers in Pirates history. Next week: left-handed starting pitchers.
• Pirates' All-Time Team: C | 1B | 2B | 3B | SS | LF | CF | RF | UTL
1. Babe Adams, 1907-26
Key fact: Franchise's leader in WAR among pitchers. Worked three complete games -- and won all three -- in the 1909 World Series
Imagine a rookie bursting onto the scene, going 12-3 with a minuscule 1.11 ERA in 130 innings over 25 appearances then dominating his team's World Series victory with three complete-game wins capped off by a Game 7 shutout. That's what Charles Benjamin Adams did for the Pirates in 1909.
Adams and Sam Leever are tied for second on the Pirates' all-time wins list, behind lefty Wilbur Cooper. Adams ranks fourth in starts, sixth in complete games and first with 44 shutouts. Only Bob Friend and Cooper threw more innings for the Pirates than him, while only Vic Willis and Deacon Phillippe have allowed fewer baserunners per innings pitched than Adams.
After a brief and unmemorable debut for Pittsburgh in 1907, Adams returned in 1909 and immediately pitched so well that he earned those three starts against the Tigers in the World Series. From 1909-15, he went 111-72 with a 2.36 ERA and 23 shutouts among his 118 complete games. After a step back in 1916 and a '17 stint in the Western League, Adams returned to form with the Pirates in 1918 and pitched for Pittsburgh until he was 44 years old.
Adams was one of the game's best pitchers from '18-22, recording a 2.44 ERA and 1.01 WHIP while averaging less than one walk per nine innings. He was relegated to a relief role by the time the Pirates won another World Series in 1925 but did make one appearance in Game 4 of that series.
According to Baseball-Reference, Adams ranks sixth in Pirates history with 52.9 wins above replacement behind franchise icons Honus Wagner, Roberto Clemente, Paul Waner, Arky Vaughan and Willie Stargell -- all Hall of Famers.
It's worth noting that the Pirates, for all their history, aren't known for producing historically great pitchers. None of their retired numbers belonged to pitchers. No pitchers in the Hall of Fame were enshrined wearing a Pittsburgh cap.
2. Bob Friend, 1951-65
Key fact: 1960 World Series champion leads Pirates in career starts (477), innings (3,480 1/3) and strikeouts (1,682)
The above numbers should give those unfamiliar an idea of Friend's standing among the organization's legends. He also ranks fourth in Pirates history with 191 wins behind only Cooper, Adams and Leever. Friend ranks behind only Adams in WAR among Pirates right-handers, with 47.6.
Friend broke into the Majors as a 20-year-old in 1951 then took his game to another level in 1955 as he went 14-9 with a National League-best 2.83 ERA in 44 appearances, including nine complete games and two shutouts. Nicknamed "Warrior," Friend led the Majors in innings in '56 and '57 then led the Majors with 22 wins in '58.
Friend and Vern Law led the rotation of Pittsburgh's 1960 World Series championship club, with Friend going 18-12 with a 3.00 ERA, 16 complete games and four shutouts. Friend lost both of his starts in that Fall Classic and gave up two runs without recording an out in a Game 7 relief appearance, but he was undoubtedly one of their most valuable players during the regular season.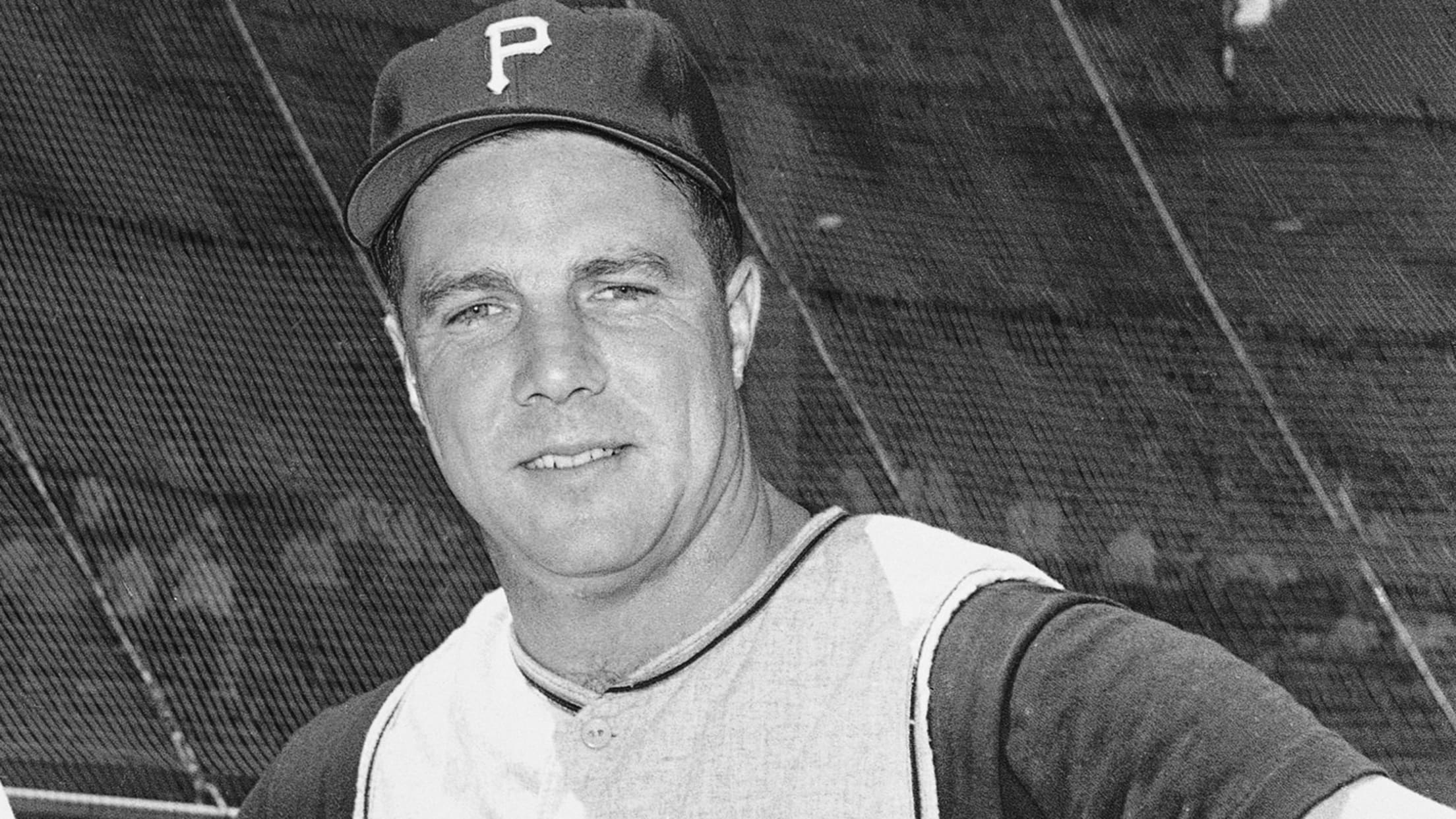 3. Sam Leever, 1898-1910
Key fact: Led the NL with a 2.06 ERA and seven shutouts while winning 25 games during the pennant-winning 1903 campaign
Leever may not have lingered as a household name in Pittsburgh more than a century after the end of his career, but he was an excellent pitcher with a fascinating backstory. After graduating from Goshen (Ohio) High School, Leever worked there as a teacher for seven years before beginning his professional baseball career at 25 years old. That led to his nickname, "The Goshen Schoolmaster."
Leever ranks third among Pirates right-handers with 41.3 career WAR. He won 194 games and lost 100, giving him an exceptional .660 winning percentage. He retired with a 2.47 ERA in 388 outings, including 299 starts, 241 complete games and 39 shutouts. He relied on control and a curveball, striking out only 847 batters in his career but walking only 587 in 2,660 2/3 innings.
Leever's first full season was 1899, when he led the Majors with 379 innings over 51 appearances -- 39 starts and 11 games finished. He went 21-23 with a 3.18 ERA that season, and he never again finished a year with a losing record or an ERA above 3.00. His best season came in 1903, when the Pirates lost the first modern World Series. Leever was limited and ineffective in that series against Boston, however, due to a shoulder injury sustained while trap shooting.
4. Deacon Phillippe, 1900-11
Key fact: Five-time 20-game winner with excellent command went 168-92 with a 2.50 ERA for the Pirates and never had a losing season
With Leever injured, Phillippe had to pick up the slack in the aforementioned 1903 World Series by pitching five complete games. In fact, he was the winning pitcher in the first modern World Series game -- the Pirates' 7-3 victory at the Huntington Avenue Baseball Grounds on Oct. 1, 1903.
Phillippe ranks fourth among Pirates right-handers in career WAR, with 30.6. You can also find him all over the Pirates' leaderboards due to his 1.09 WHIP (second), 2.50 ERA (fourth), 209 complete games (fifth), 168 wins (fifth), 2,286 innings pitched (sixth), 25 shutouts (tied for seventh) and 861 strikeouts (10th). Although the Pirates lost the 1903 series, Phillippe was around to make two appearances in Pittsburgh's World Series triumph in 1909.
5. Vern Law, 1950-67
Key fact: 1960 NL Cy Young Award winner went 62-38 with a 3.20 ERA and nine shutouts from 1957-60
The Pirates have only had two Cy Young Award winners: Law and Doug Drabek.
Law earned the honor in 1960 by going 20-9 with a 3.08 ERA, 18 complete games and three shutouts in 35 starts. He went on to win his first two World Series starts against the heavily favored Yankees. He returned to start Game 7, permitting three runs as he worked into the sixth inning of the famous game eventually won on Bill Mazeroski's homer.
Law spent 16 years pitching for Pittsburgh, winning 162 games (sixth-most in franchise history) with a 3.77 ERA and 1,092 strikeouts (fifth-most) in 364 starts (third-most) over 2,672 innings (fourth-most).
Honorable mention
• Doug Drabek (1987-92) Drabek won the NL Cy Young Award in 1990, when he went 22-6 with a 2.76 ERA for the NL East champions. In his six seasons with Pittsburgh, Drabek went 92-62 with a 3.02 ERA, 16 shutouts and 820 strikeouts in 196 starts.
It's tough to leave Drabek off the top five list, but he represents a challenge with ranking more modern Pirates players: He was undoubtedly one of the best in the league during his time here, but he simply wasn't in Pittsburgh long enough to dominate the franchise's leaderboards like the five pitchers listed above.
• Ray Kremer (1924-33) ranks just ahead of Law with 26.6 WAR, fifth-most among Pirates right-handers. He won a pair of games in the 1925 World Series and posted the NL's best ERA each of the next two years. Overall, he was 143-85 with a 3.76 ERA with Pittsburgh.
• Vic Willis (1906-09) was a workhorse during his time in Pittsburgh. He went 89-46 with a 2.08 ERA and 1.08 WHIP, 108 complete games and 23 shutouts in 1,209 innings over 160 outings. The Hall of Famer spent most of his career with Boston, but he was part of the Pirates' 1909 championship team.
• Bert Blyleven (1978-80) is a Hall of Famer most closely identified with the Twins, but he played a big part in the Pirates' 1979 championship. He won Game 3 of the 1979 NLCS with a complete-game effort against the Reds. He received a no-decision while working six solid innings in World Series Game 2, then he helped keep the Pirates alive by working four scoreless relief innings to win Game 5.
• Rick Rhoden (1979-86) was a 1986 All-Star and three-time Silver Slugger Award winner. His '86 season was his best and last with the Pirates, leading to a fifth-place finish in the NL Cy Young Award voting.
• Rip Sewell (1938-49) was at his best during consecutive All-Star seasons in 1943-44, going 42-21 with a 2.87 ERA and 49 complete games among his 64 starts. He finished sixth in the NL MVP voting in '43 and 11th in '44.
• Dock Ellis (1968-75, '79) ranks fifth among Pirates right-handers with 869 strikeouts. He recorded a 3.16 ERA in 231 games with Pittsburgh, including 51 complete games and 12 shutouts. He threw a no-hitter on June 12, 1970, and famously explained he was under the influence of LSD while doing so.
• Steve Blass (1964-74) deserves a mention if only for his two complete-game victories in the 1971 World Series, including his excellent showing in Game 7. Before he lost his ability to throw strikes, he enjoyed this run from 1968-72: a 78-44 record, 3.05 ERA, 1.26 WHIP, 50 complete games and 15 shutouts in 168 starts. Overall, he ranks 17th in Pirates history with 103 wins despite essentially only spending seven full seasons in the rotation.