Postseason History: Division Series
1995: With MLB's realignment into three divisions per league the year before, the Division Series was born. The six division winners plus one Wild Card in each league are pitted in the best-of-five series. From 1995 through 2011, the Wild Card winner played the team with the league's best record, unless that team was in the same division, in which case it would face the second-best division winner.
2012: A second Wild Card per league was added, and the winner of the one-game playoff played the club with the best record in the Division Series. The restriction against teams from the same division playing each other was removed.
2020s
2023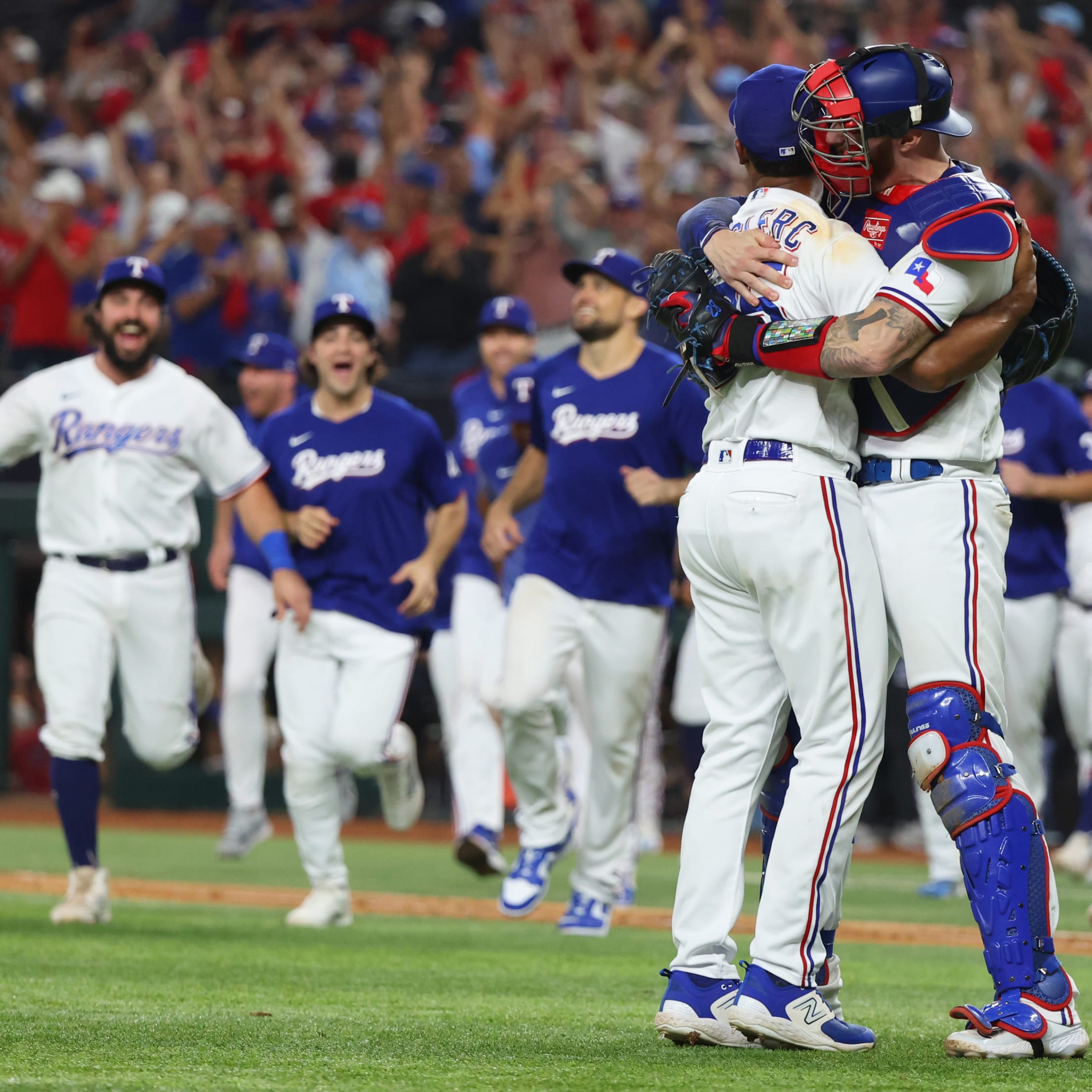 ALDS
Rangers defeat Orioles
3-0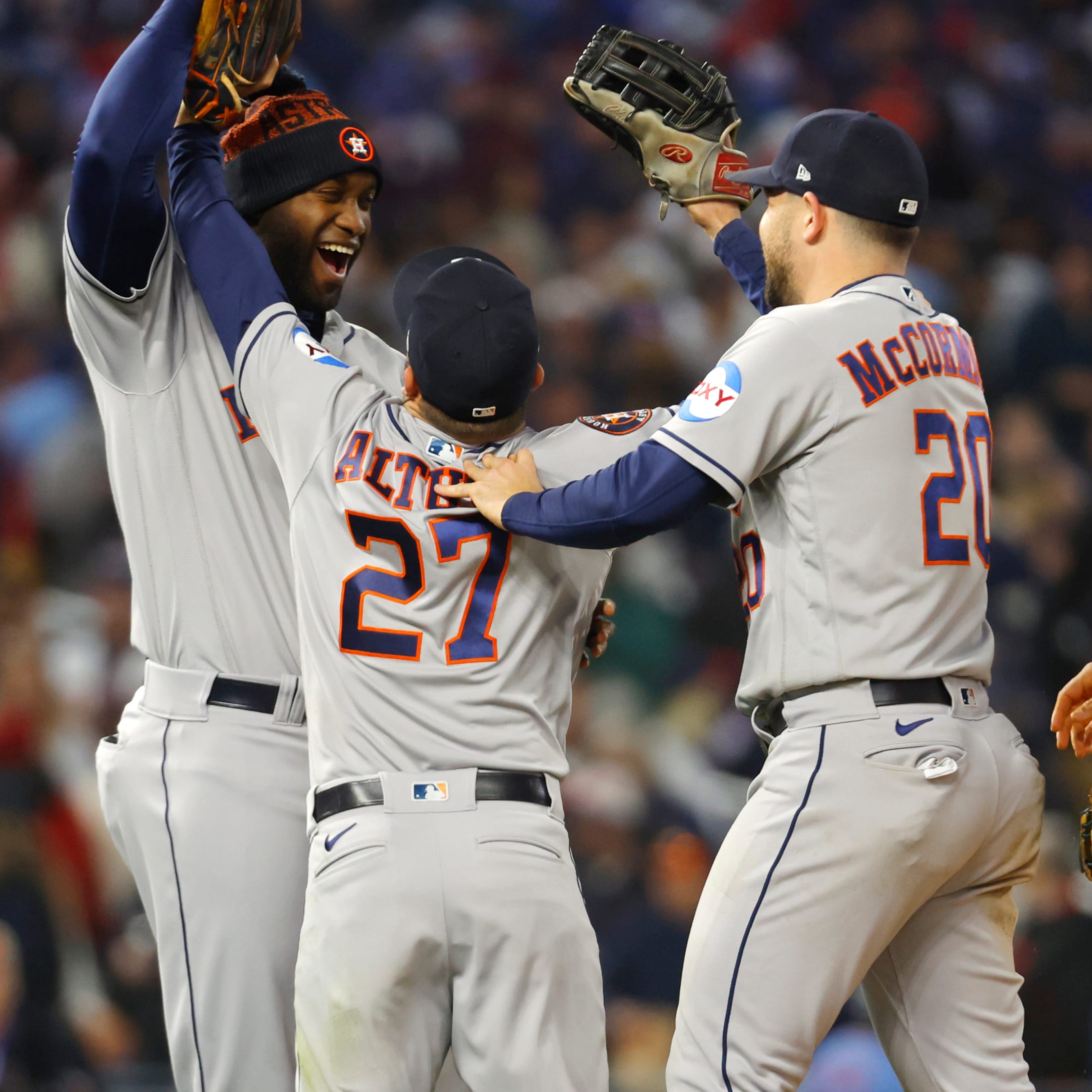 ALDS
Astros defeat Twins
3-1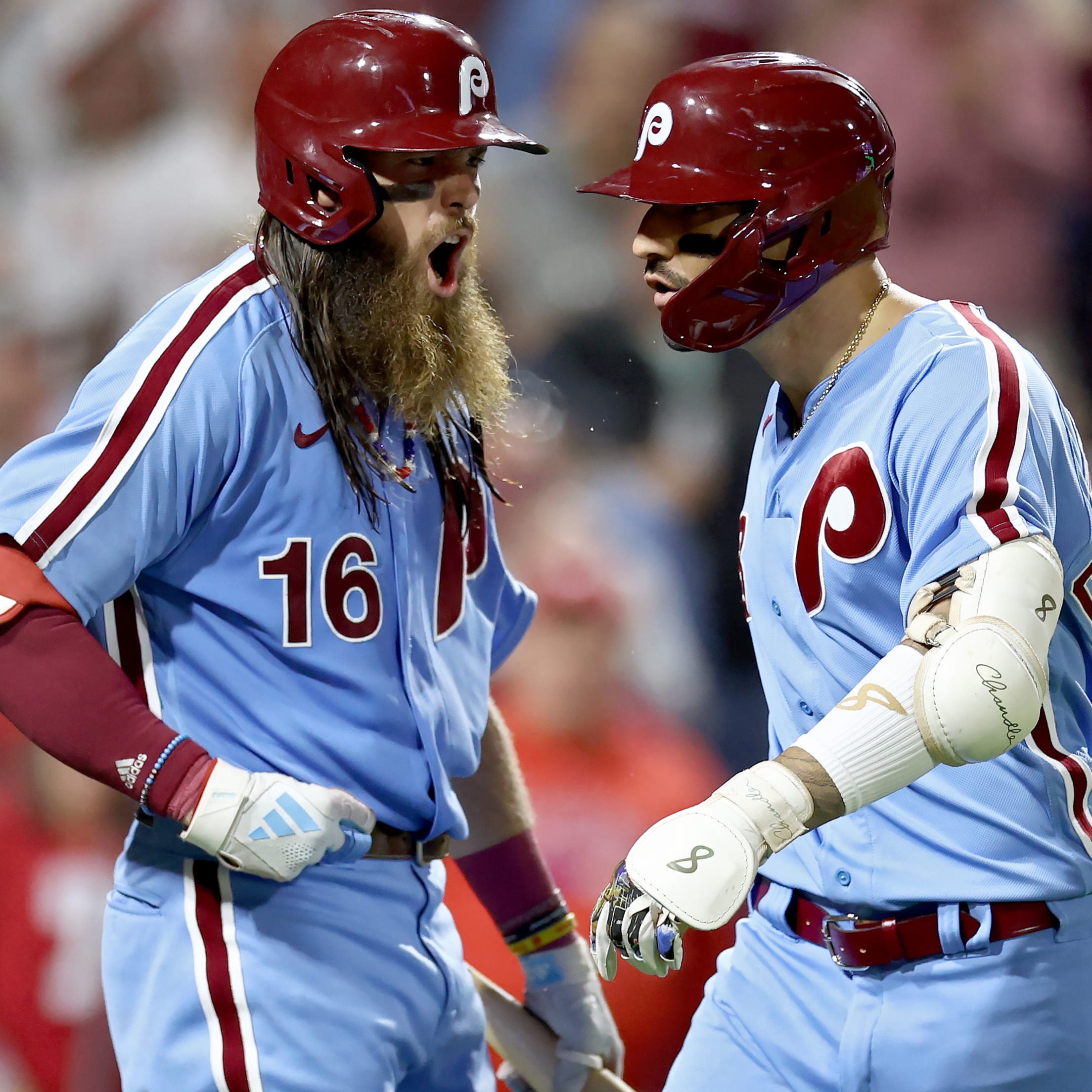 NLDS
Phillies defeat Braves
3-1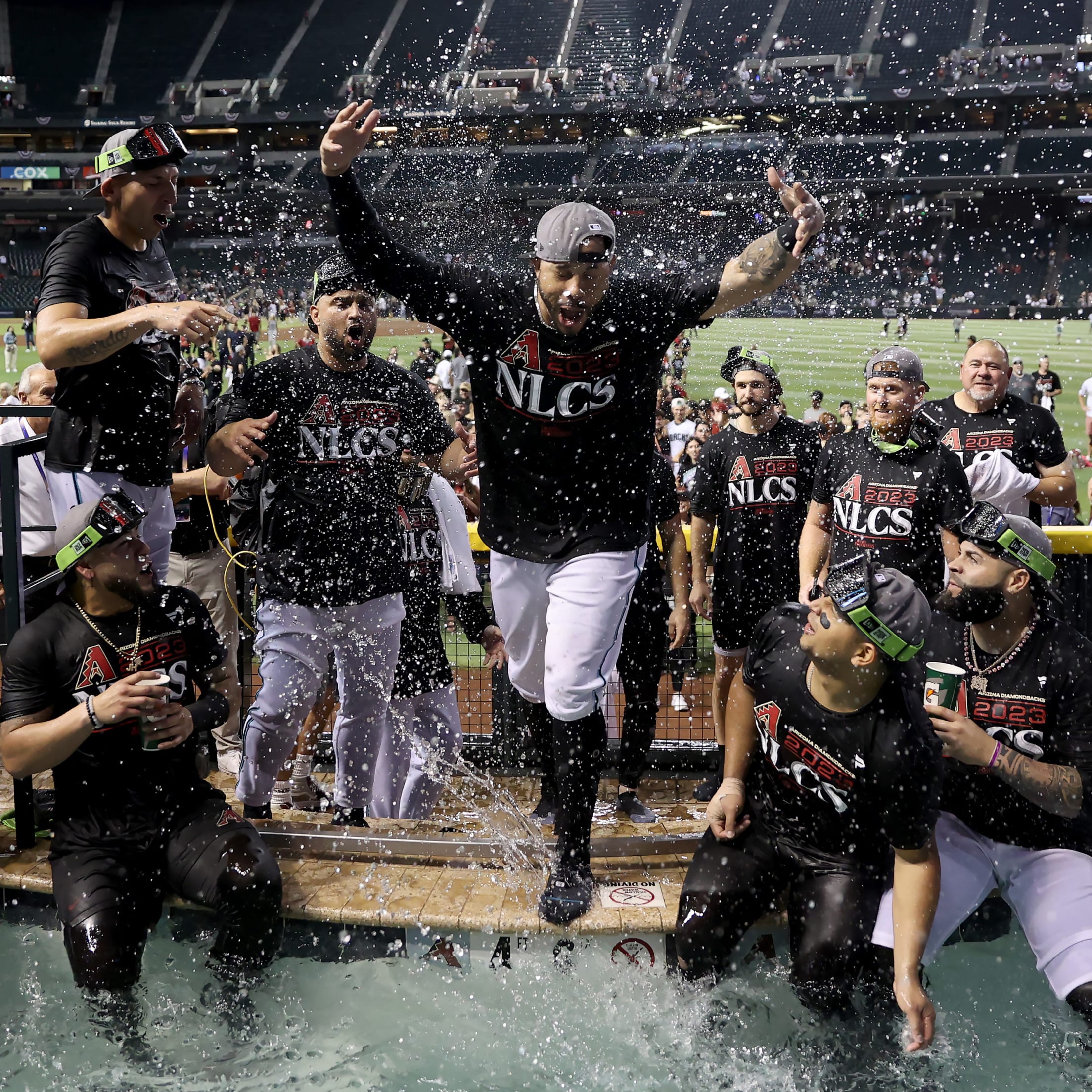 NLDS
Dbacks defeat Dodgers
3-0
2022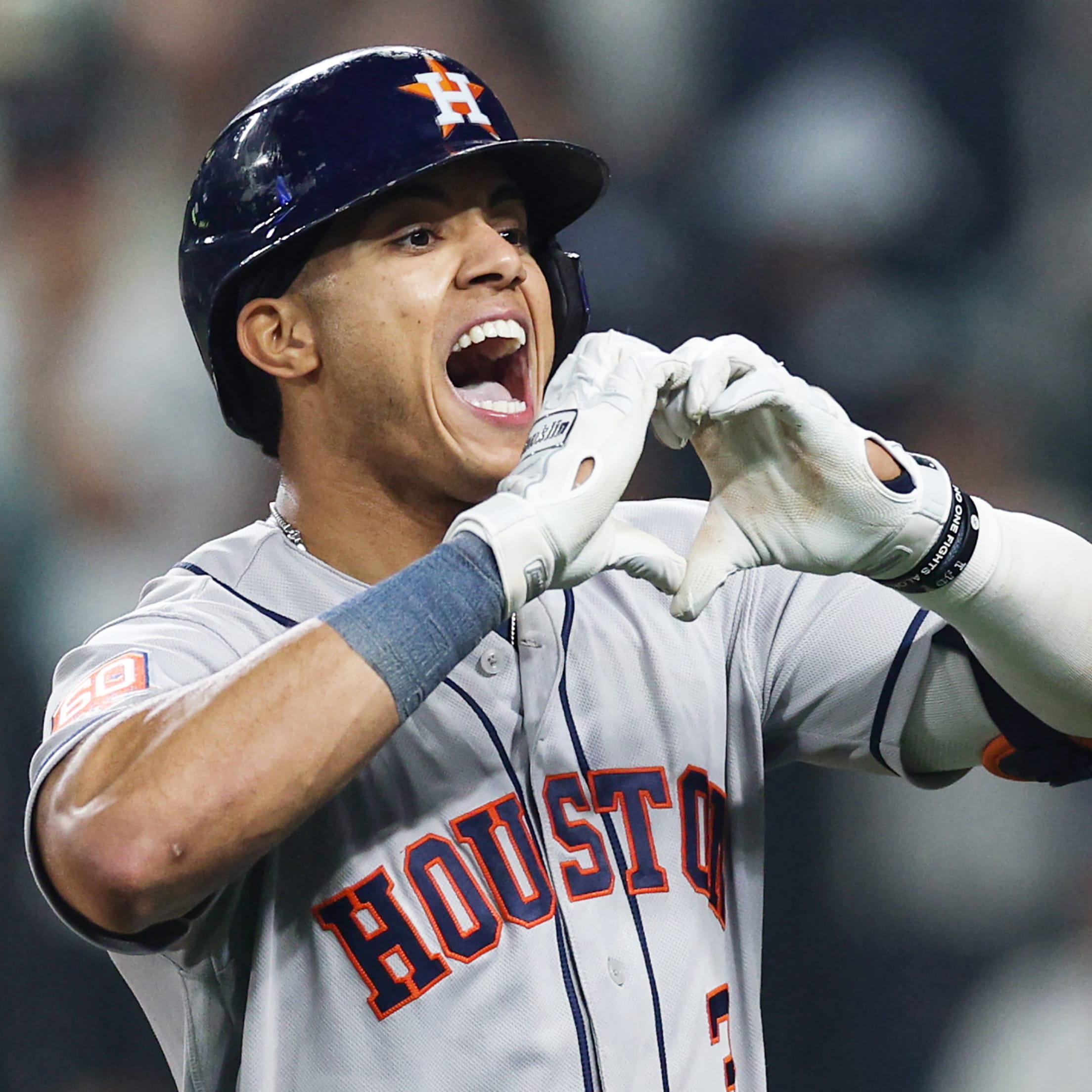 ALDS
Astros defeat Mariners
3-0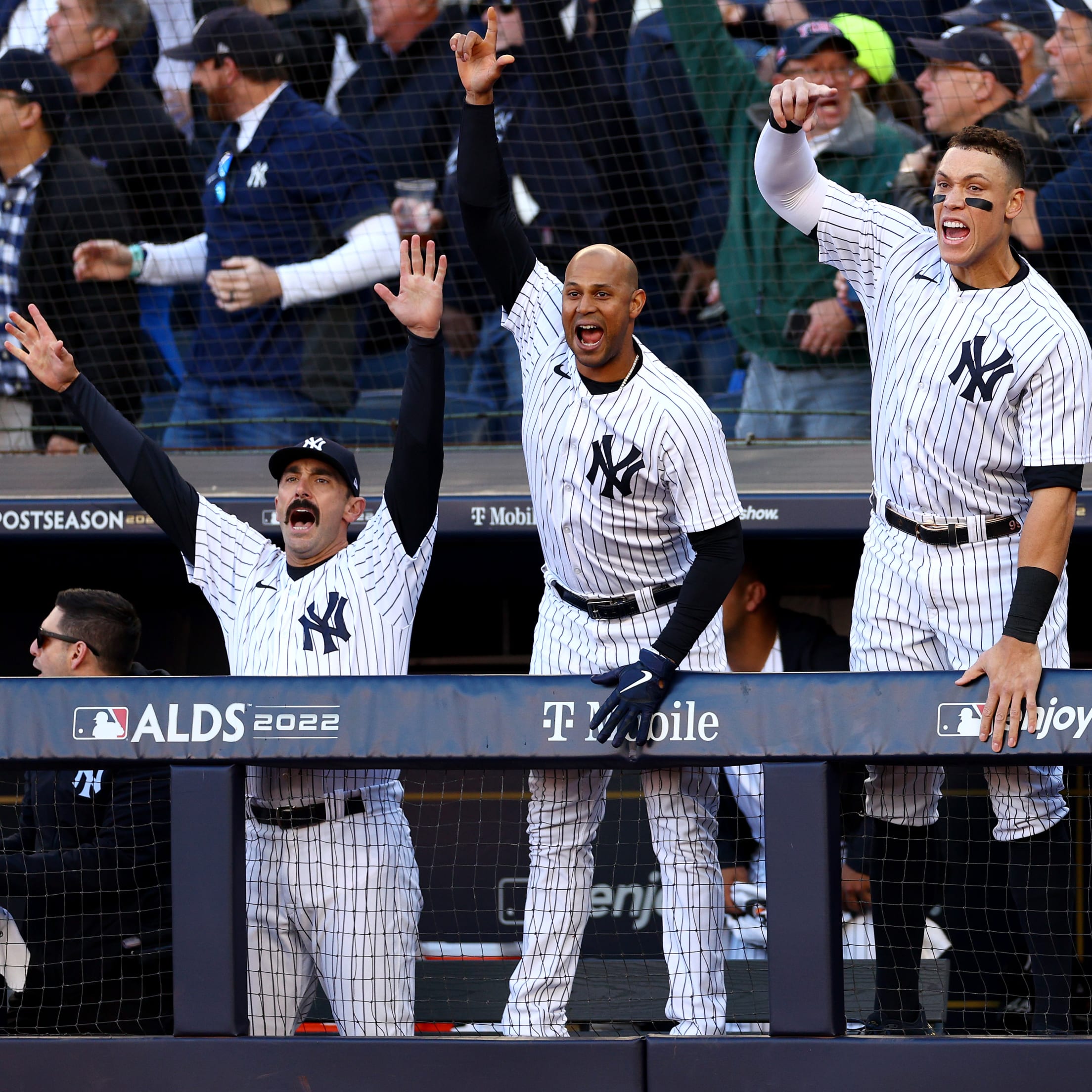 ALDS
Yankees defeat Guardians
3-2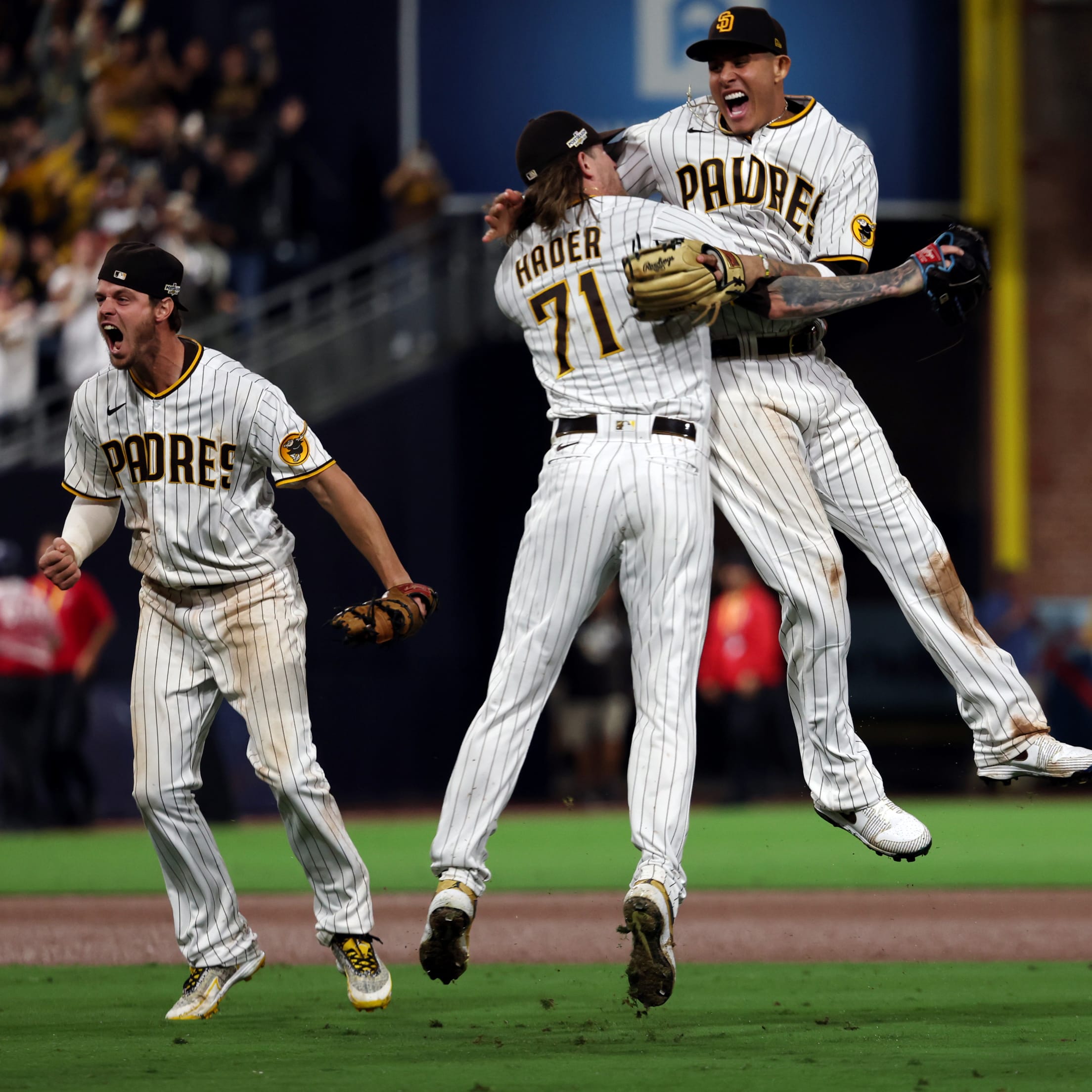 NLDS
Padres defeat Dodgers
3-1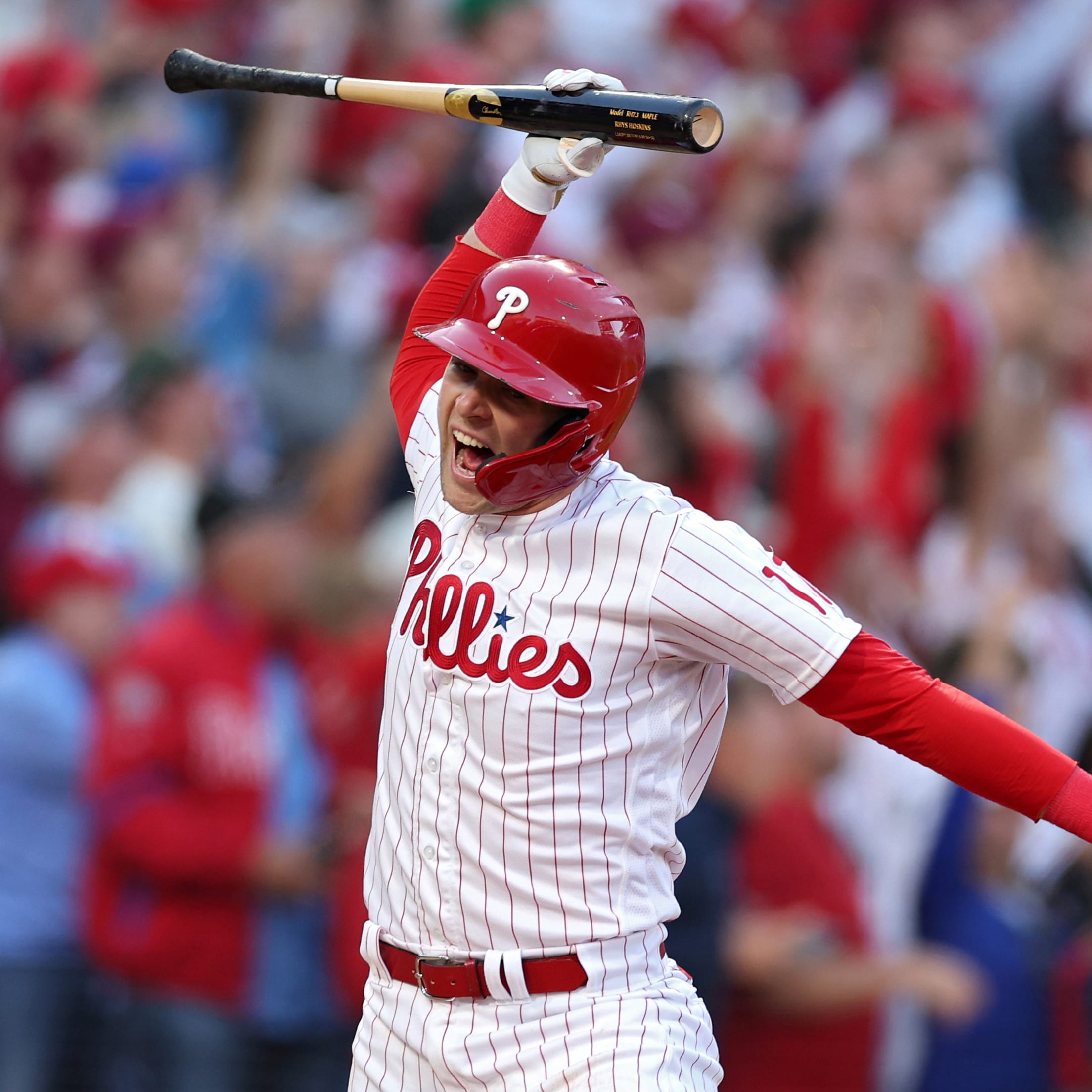 NLDS
Phillies defeat Braves
3-1
2021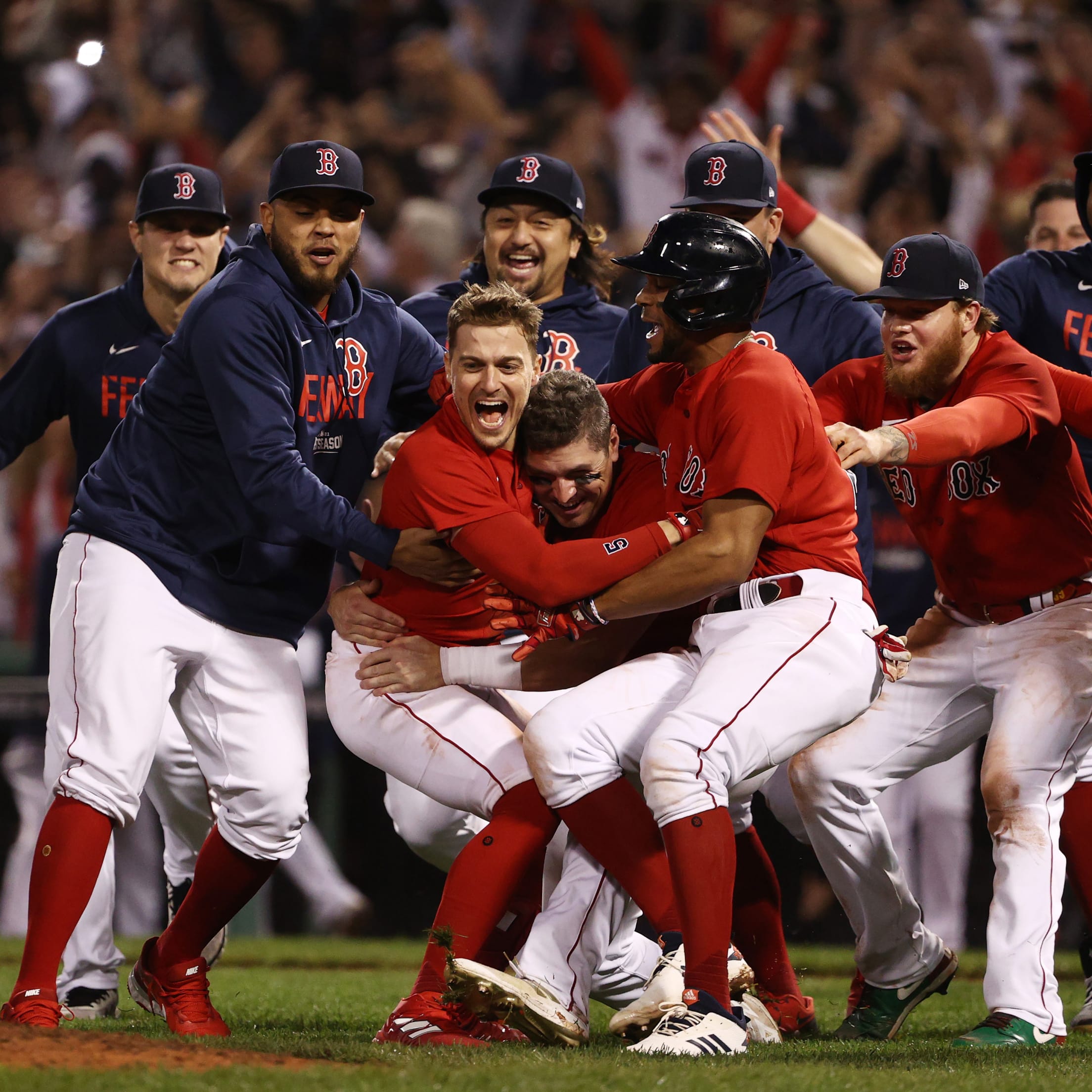 ALDS
Red Sox defeat Rays
3-1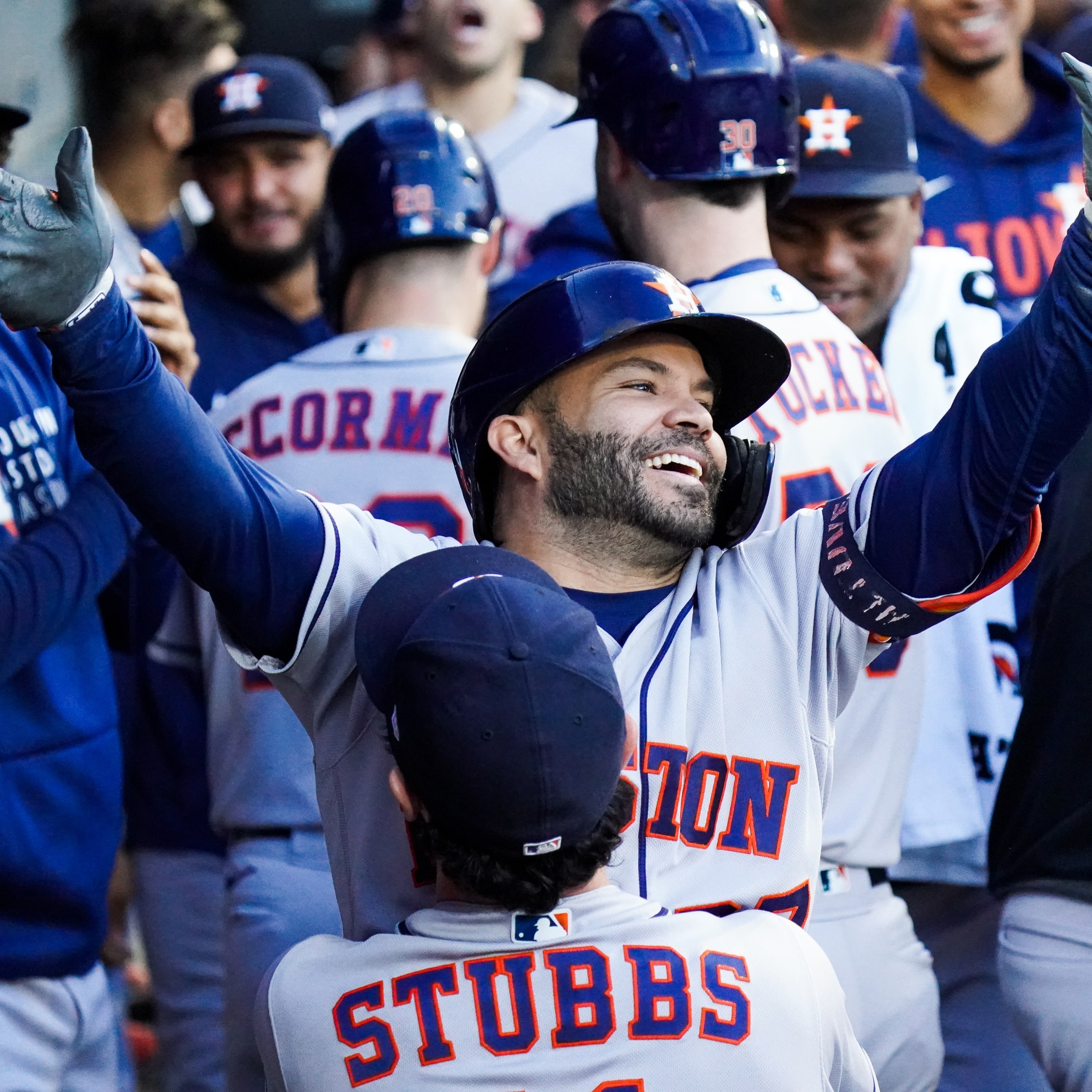 ALDS
Astros defeat White Sox
3-1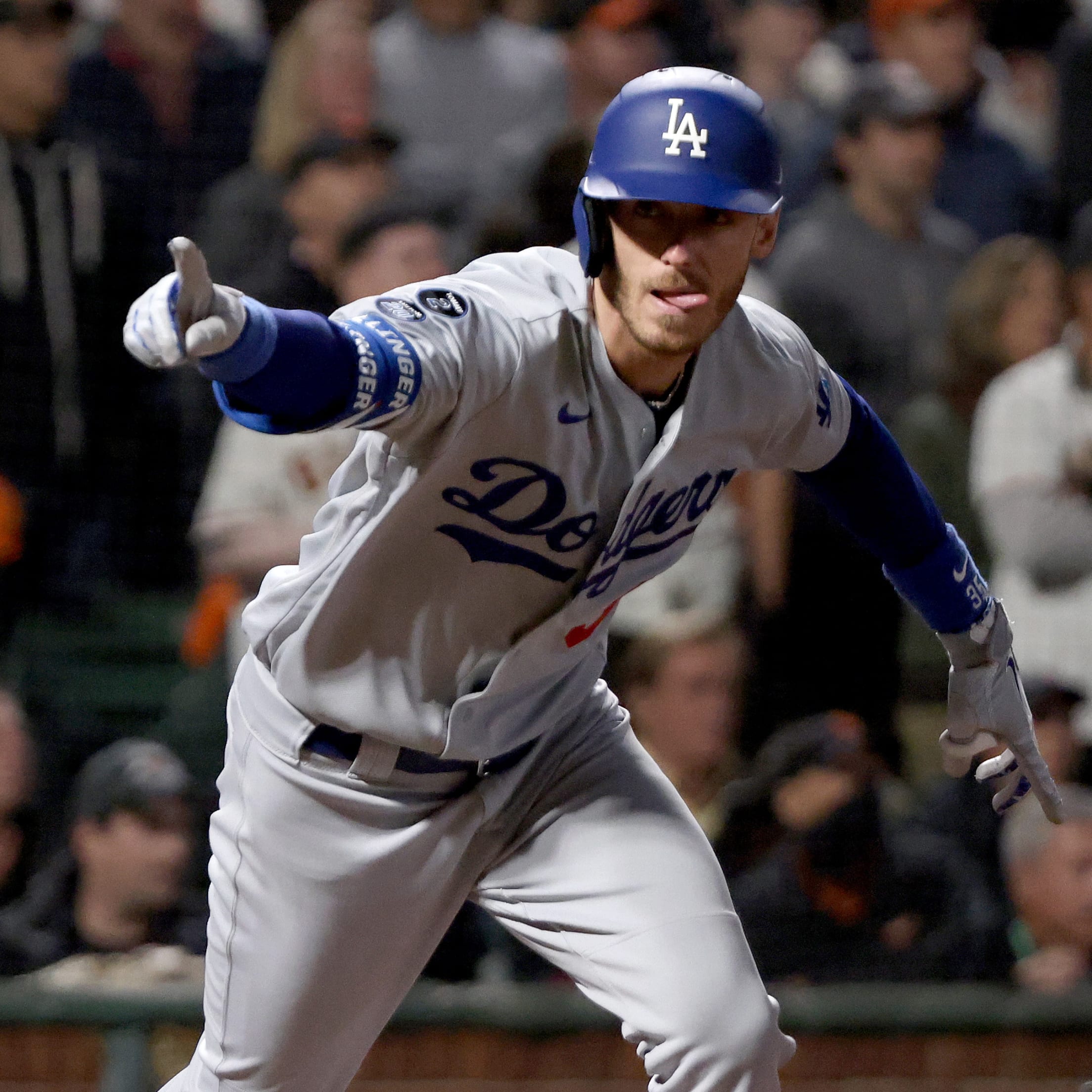 NLDS
Dodgers defeat Giants
3-2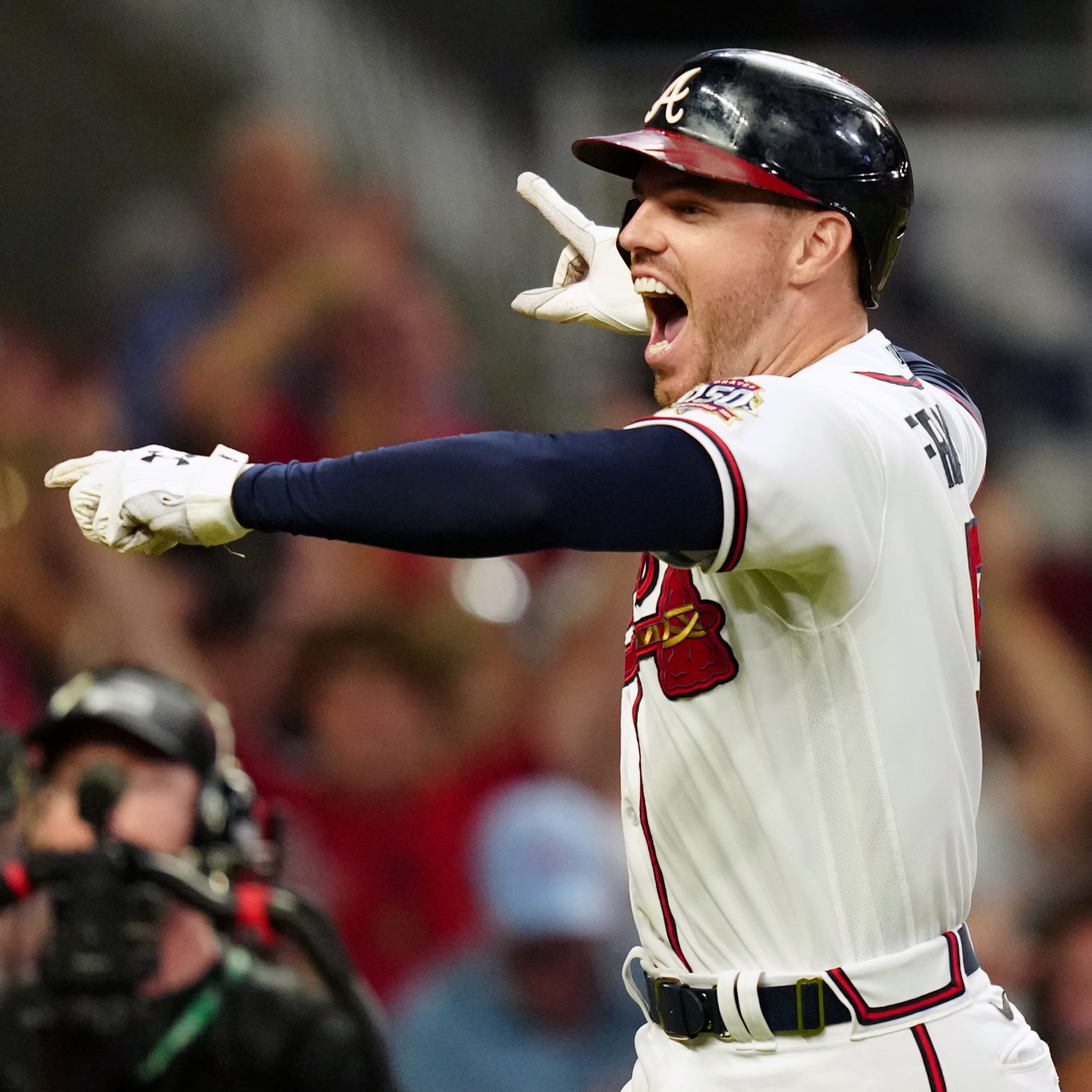 NLDS
Braves defeat Brewers
3-1
2020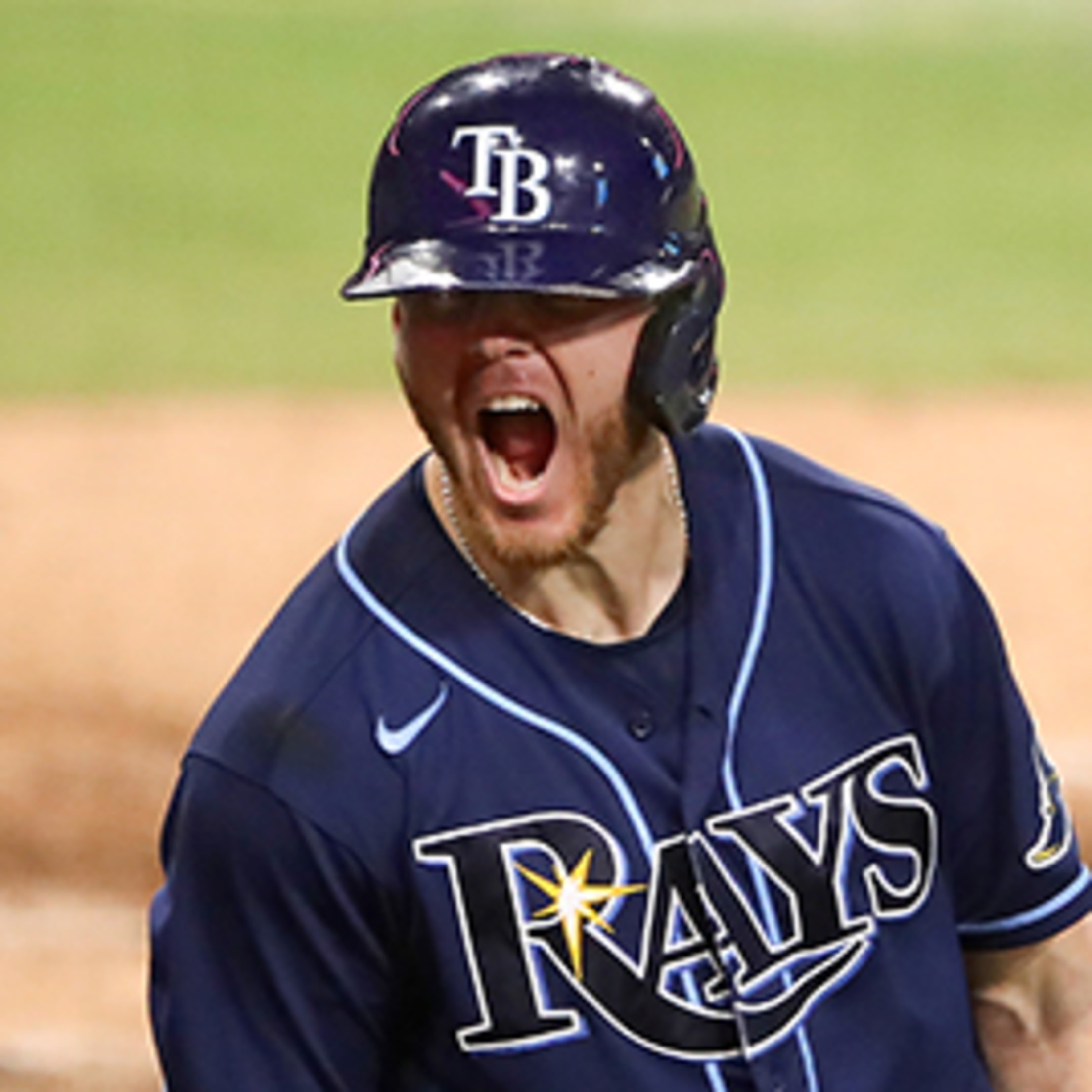 ALDS
Rays defeat Yankees
3-2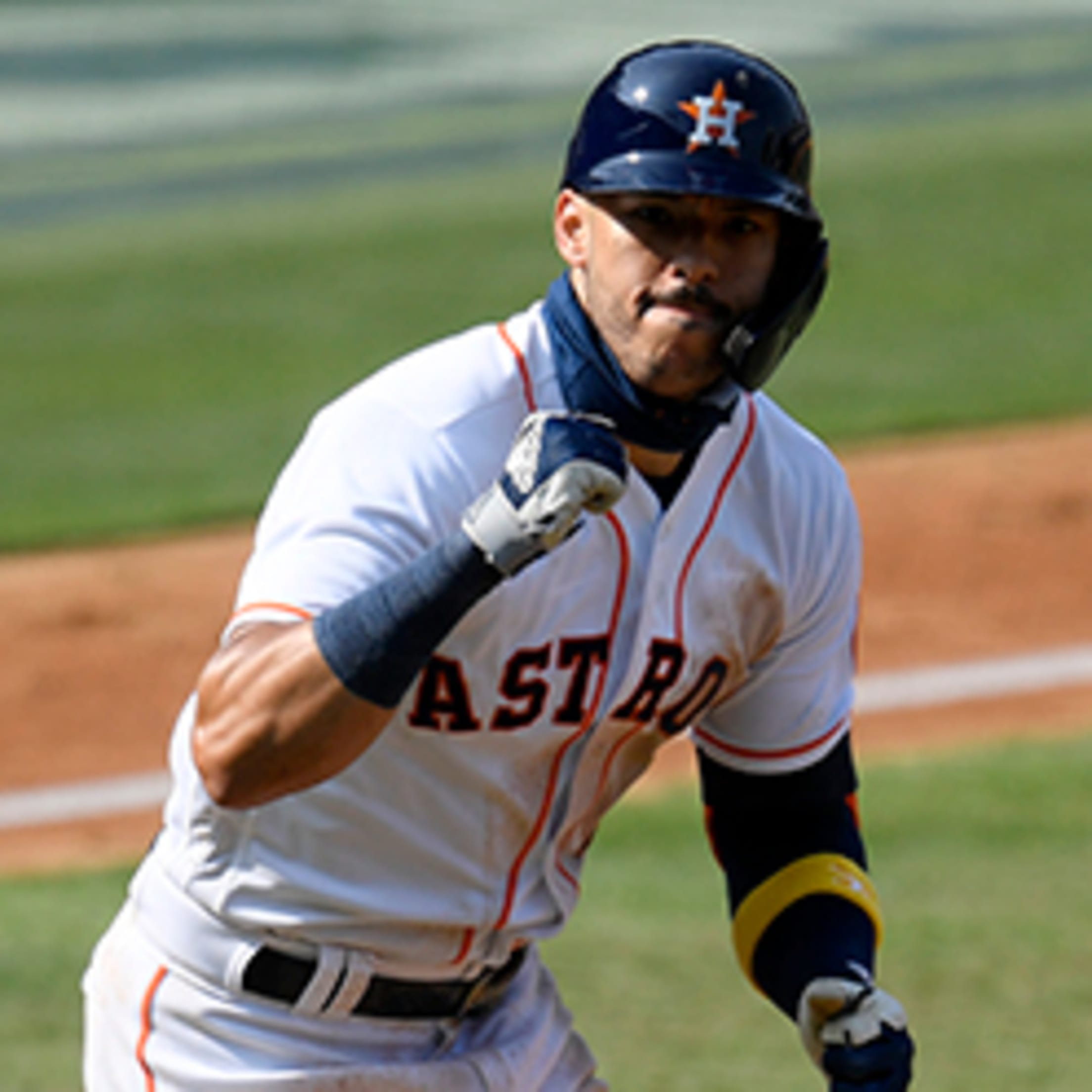 ALDS
Astros defeat Athletics
3-1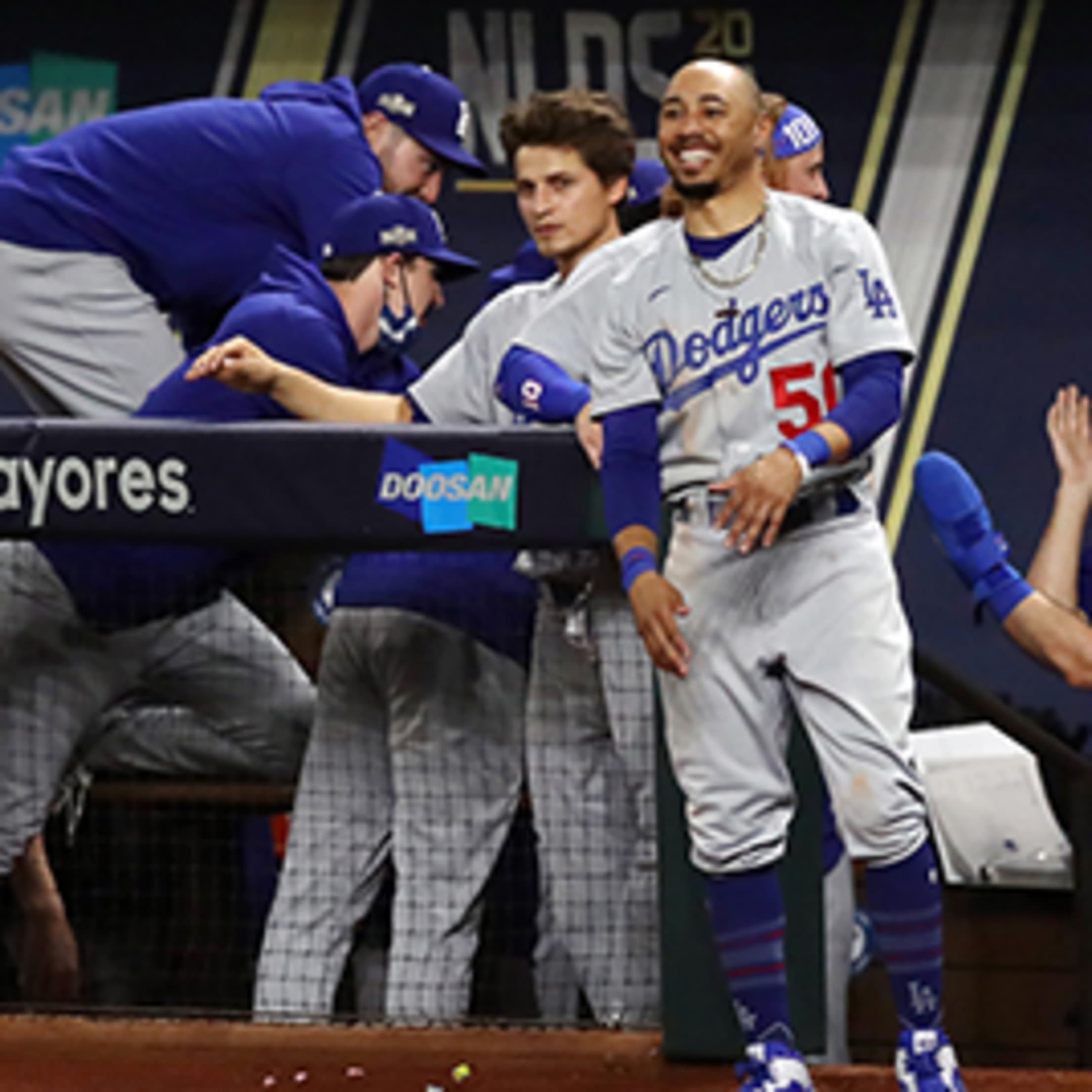 NLDS
Dodgers defeat Padres
3-0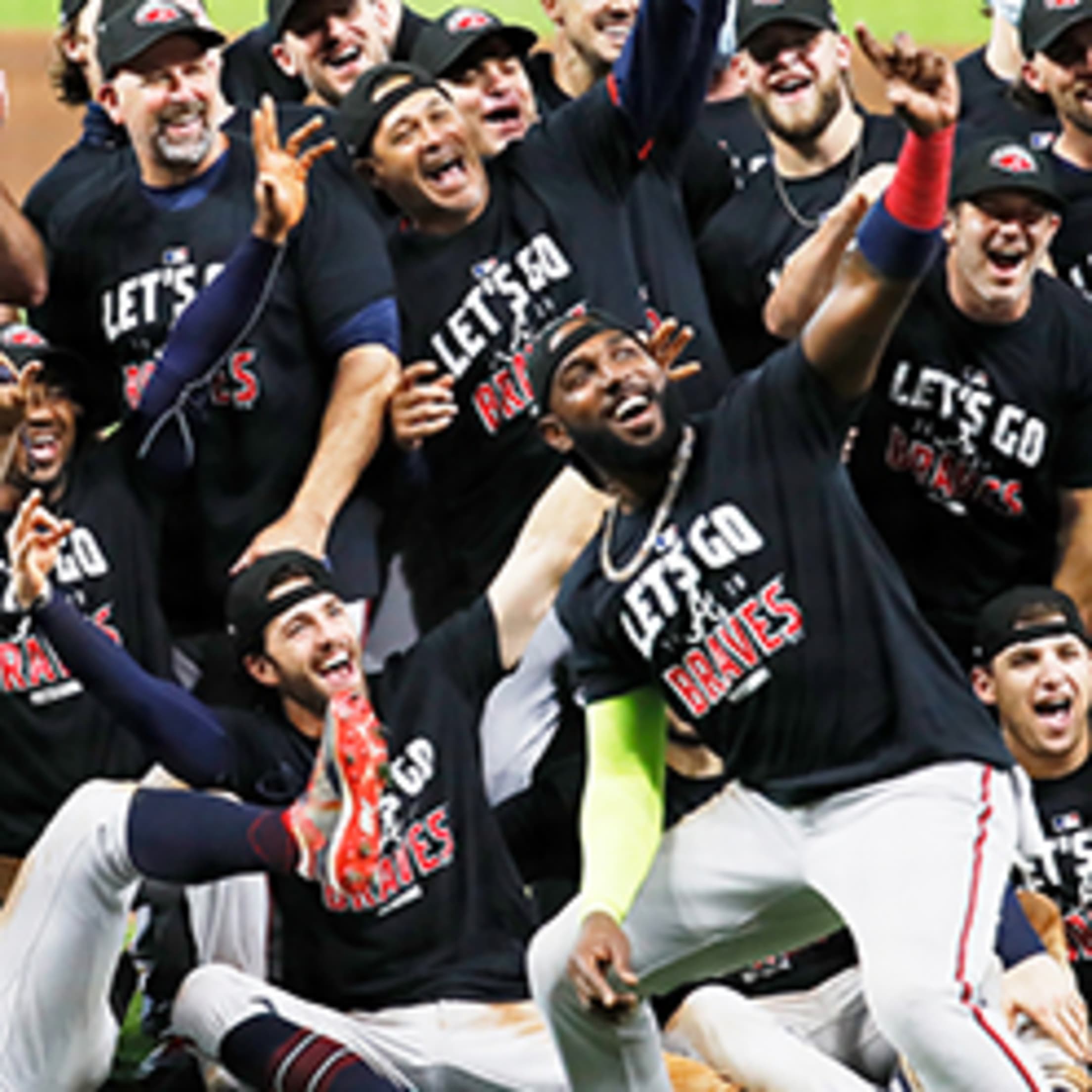 NLDS
Braves defeat Marlins
3-0
2010s
2019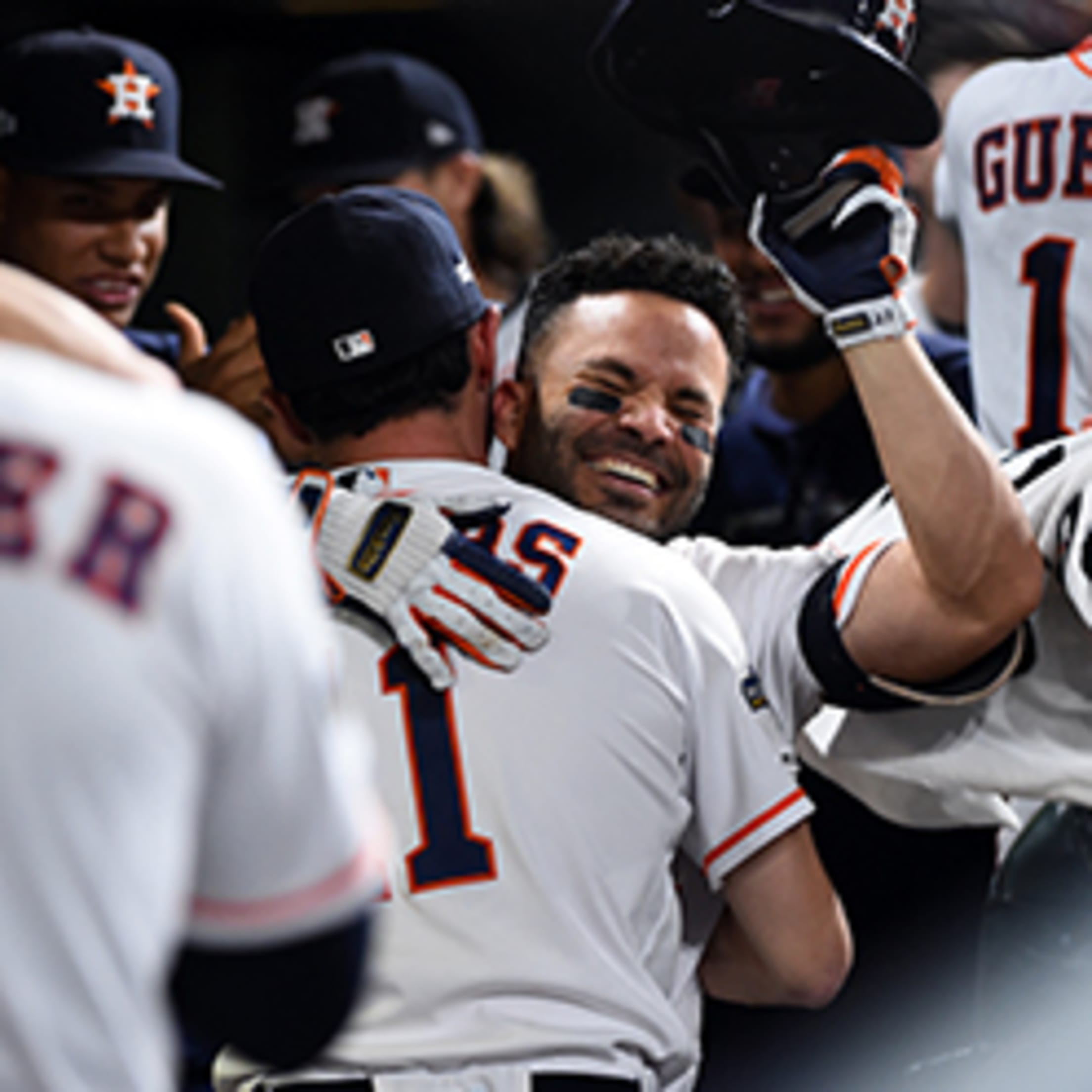 ALDS
Astros defeat Rays
3-2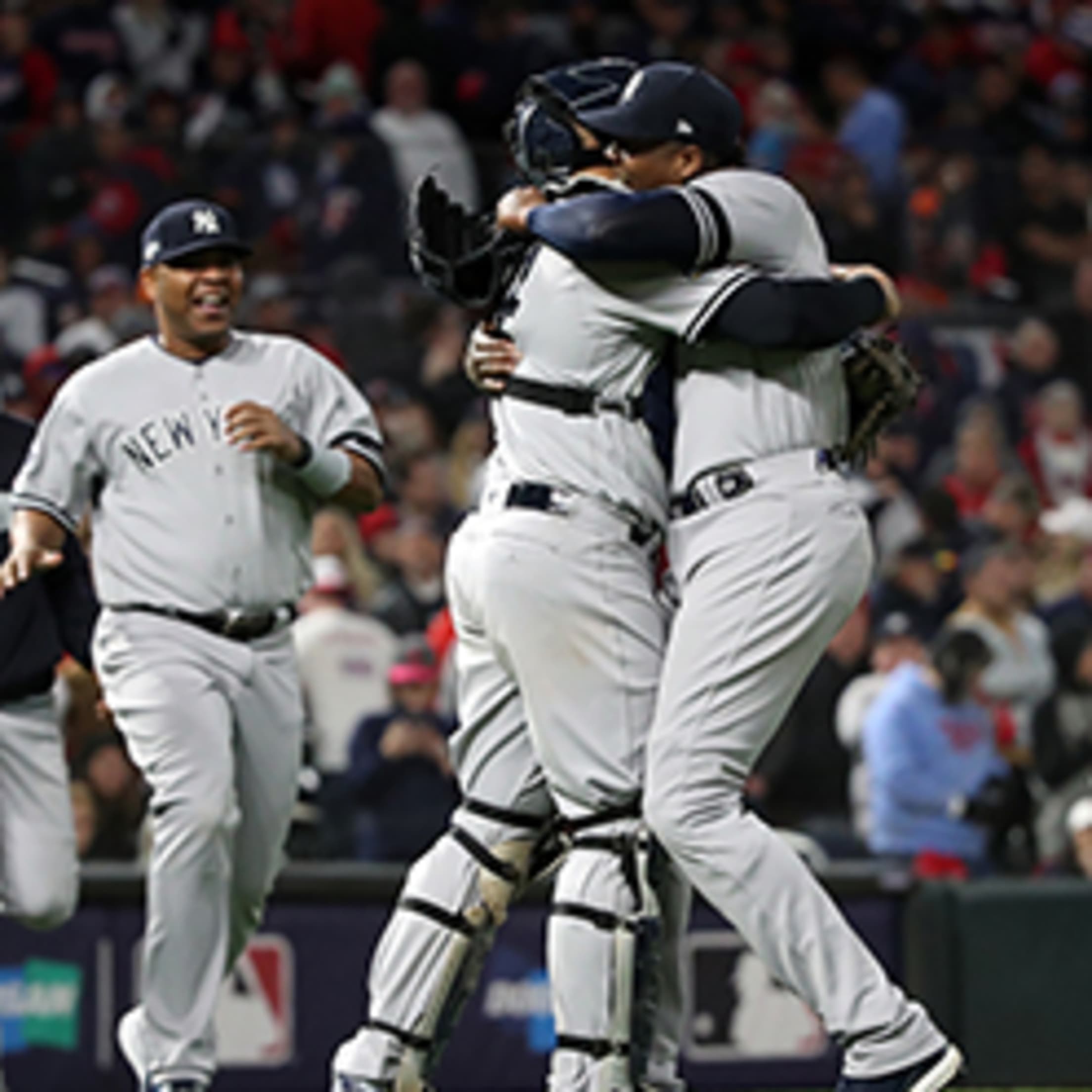 ALDS
Yankees defeat Twins
3-0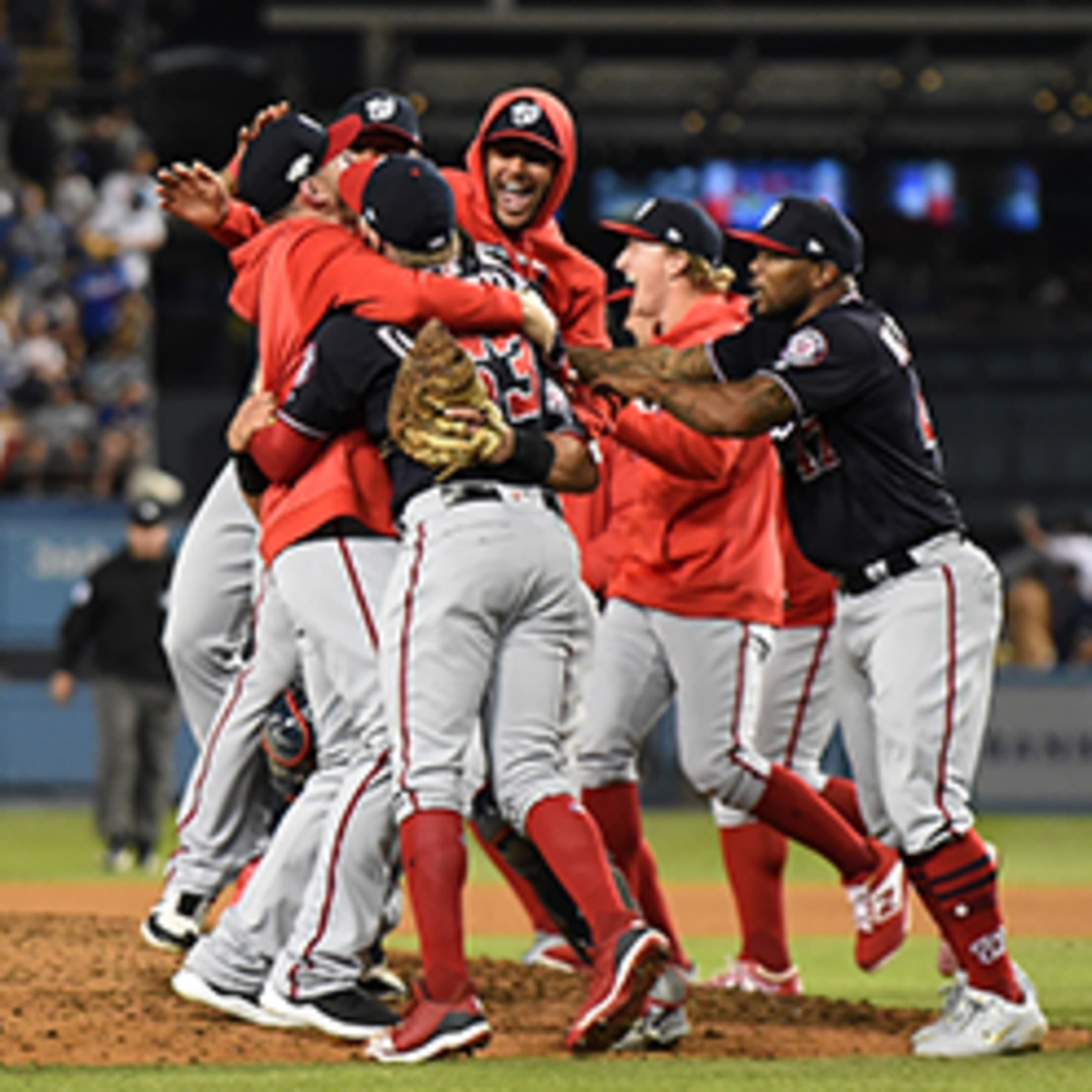 NLDS
Nationals defeat Dodgers
3-2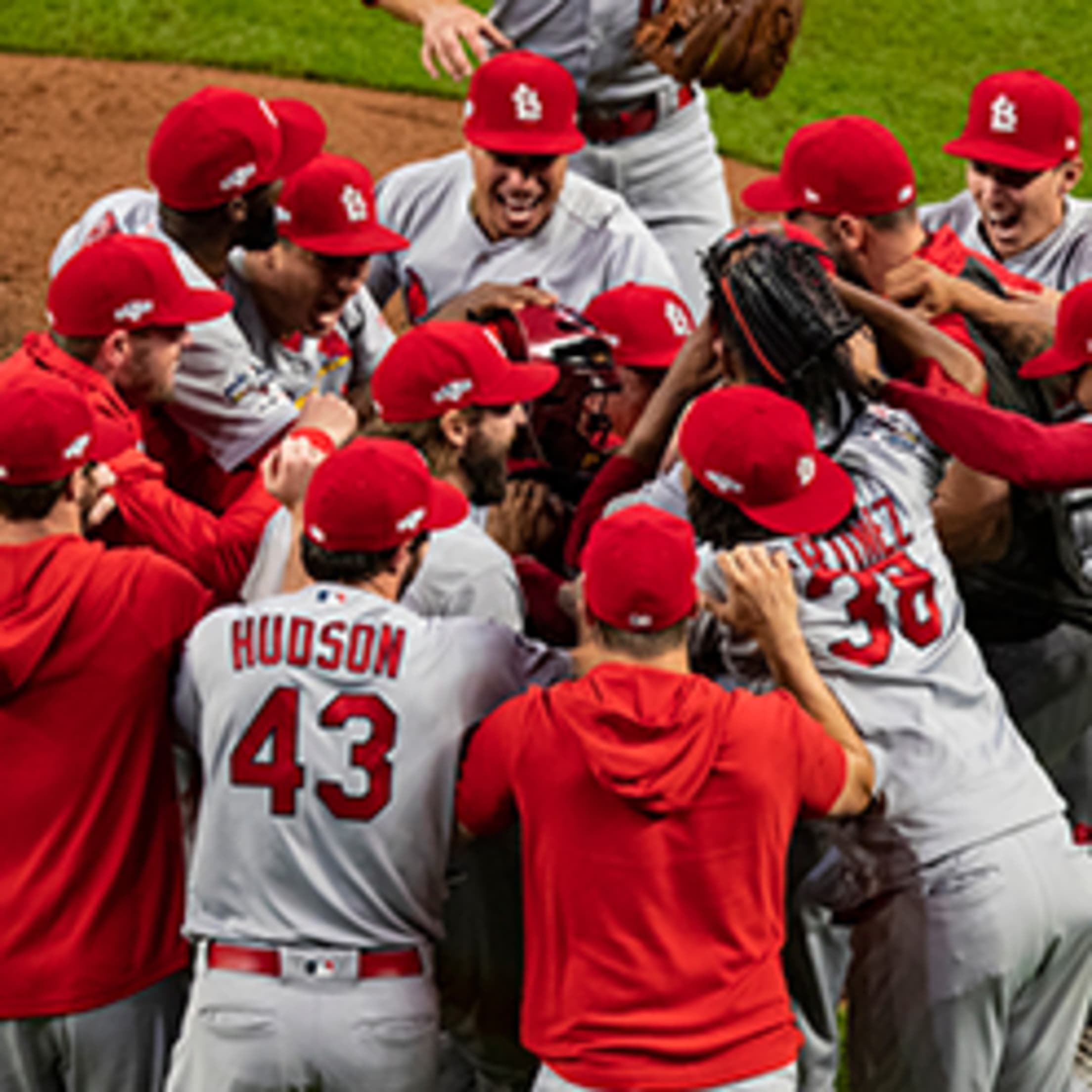 NLDS
Cardinals defeat Braves
3-2
2018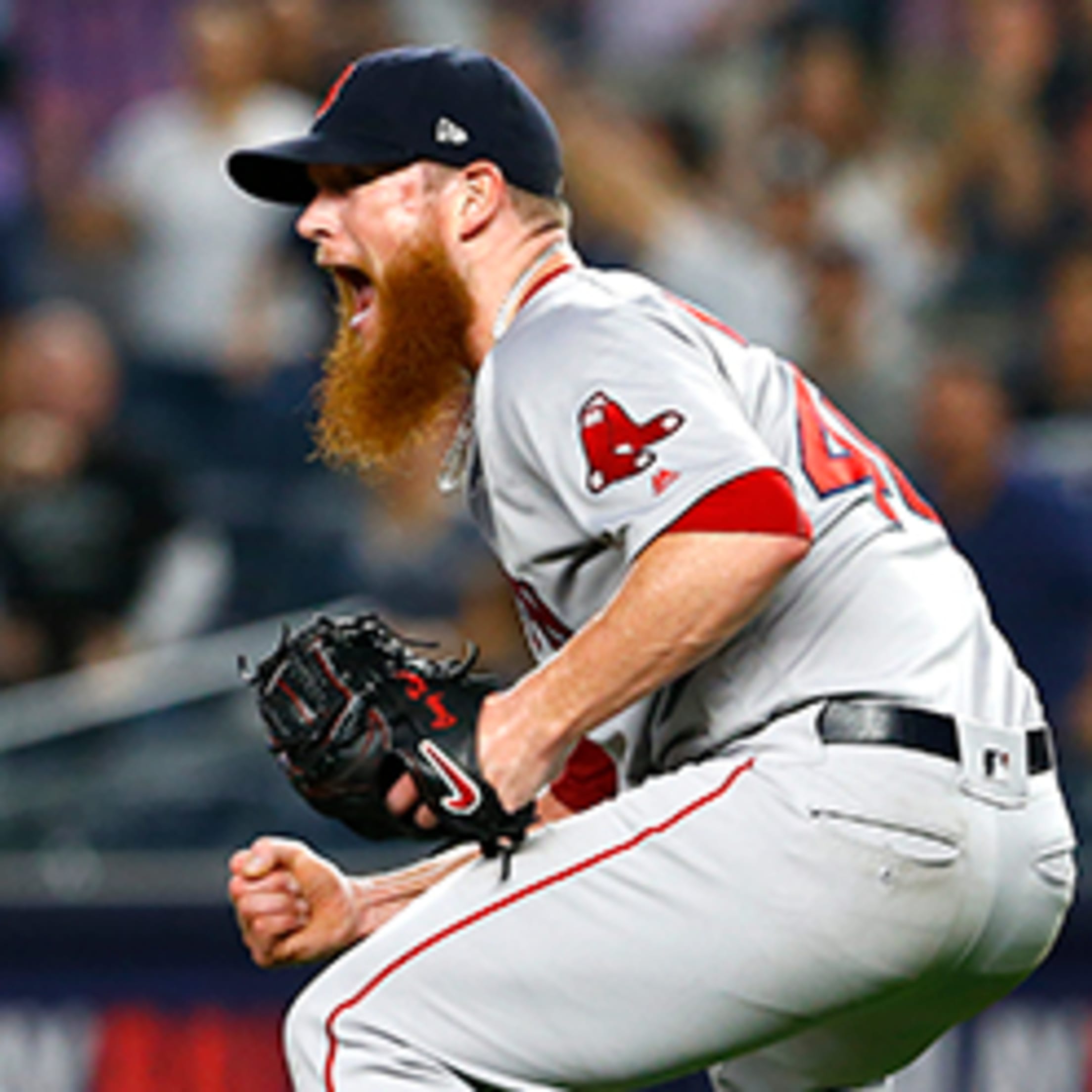 ALDS
Red Sox defeat Yankees
3-1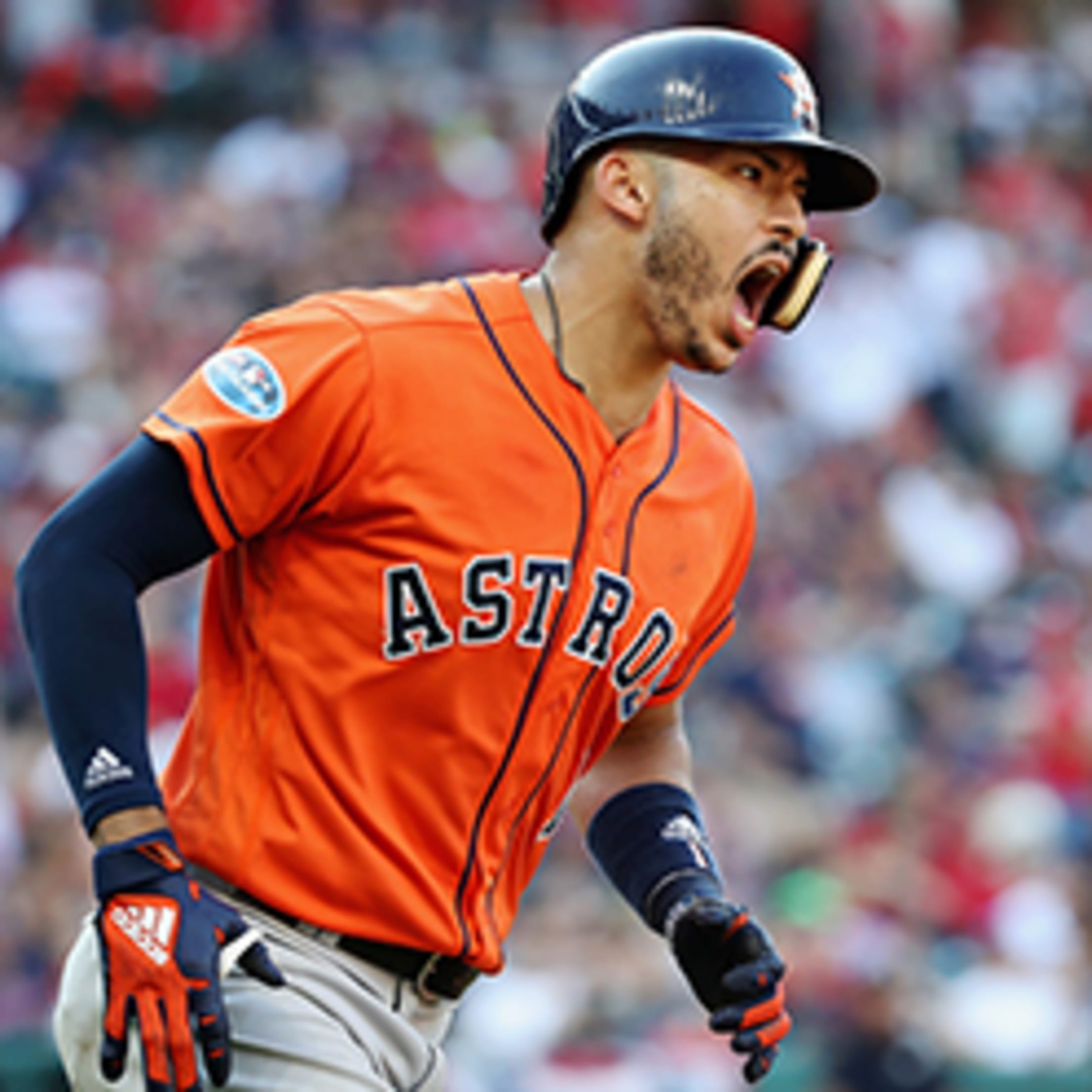 ALDS
Astros defeat Indians
3-0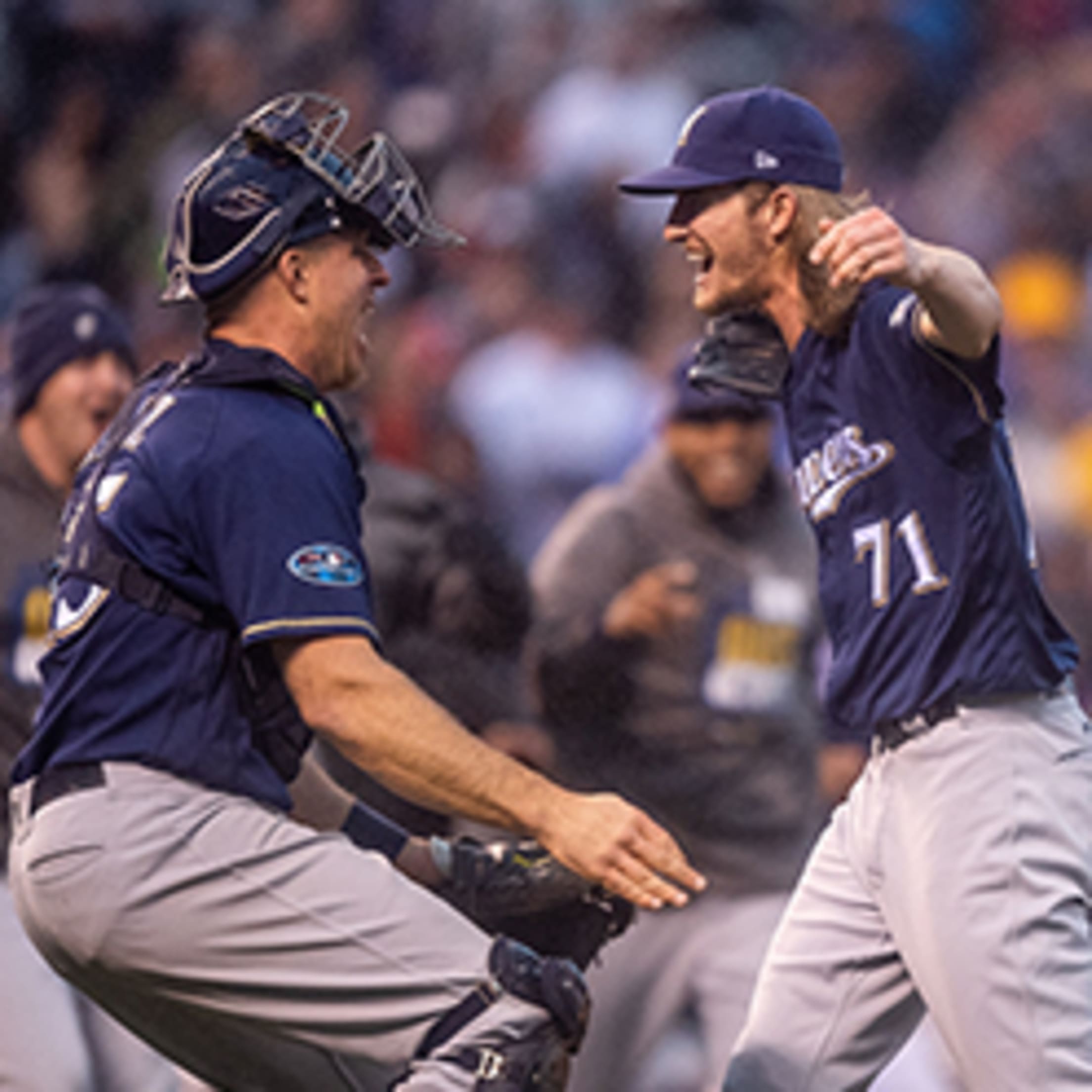 NLDS
Brewers defeat Rockies
3-0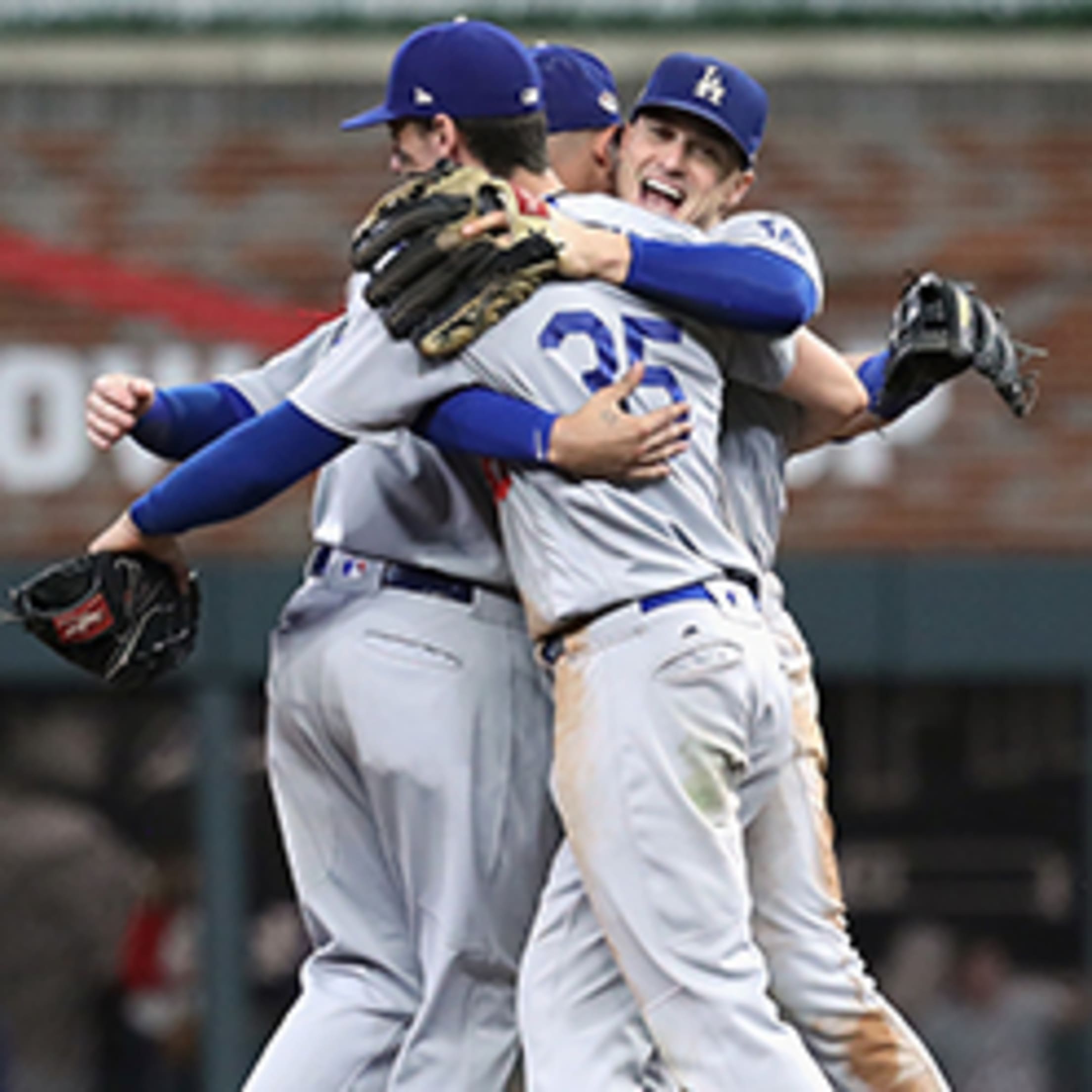 NLDS
Dodgers defeat Braves
3-1
2017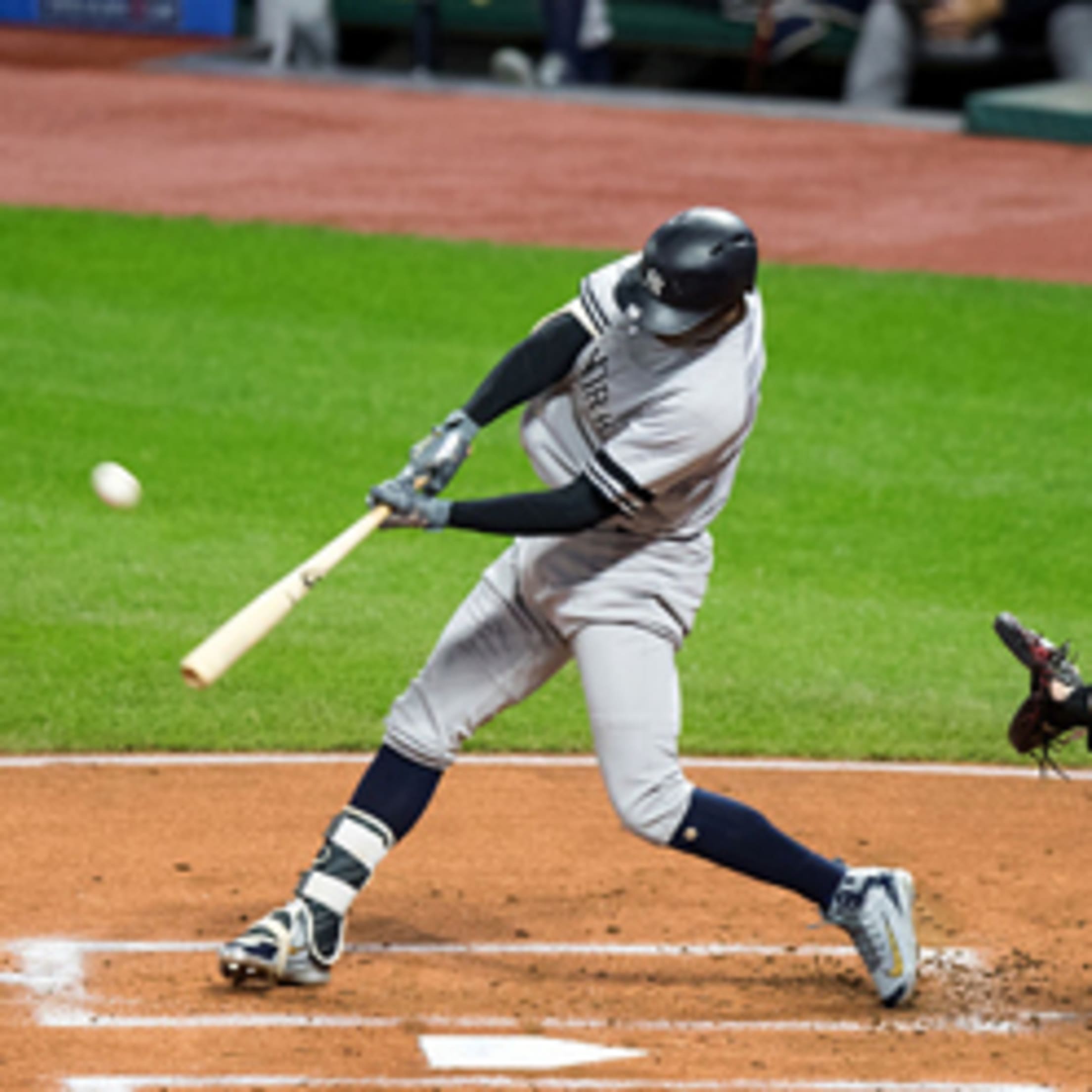 ALDS
Yankees defeat Indians
3-2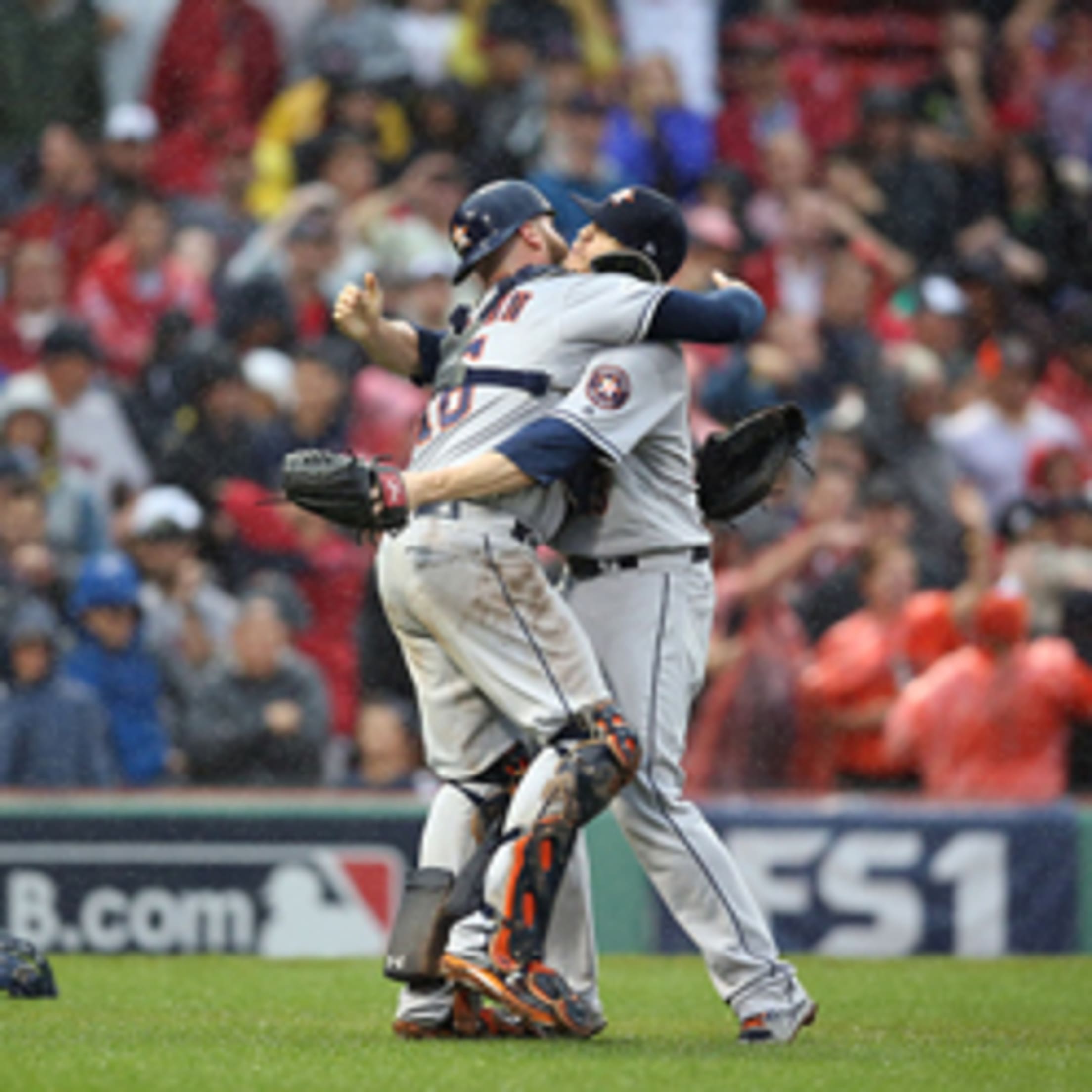 ALDS
Astros defeat Red Sox
3-1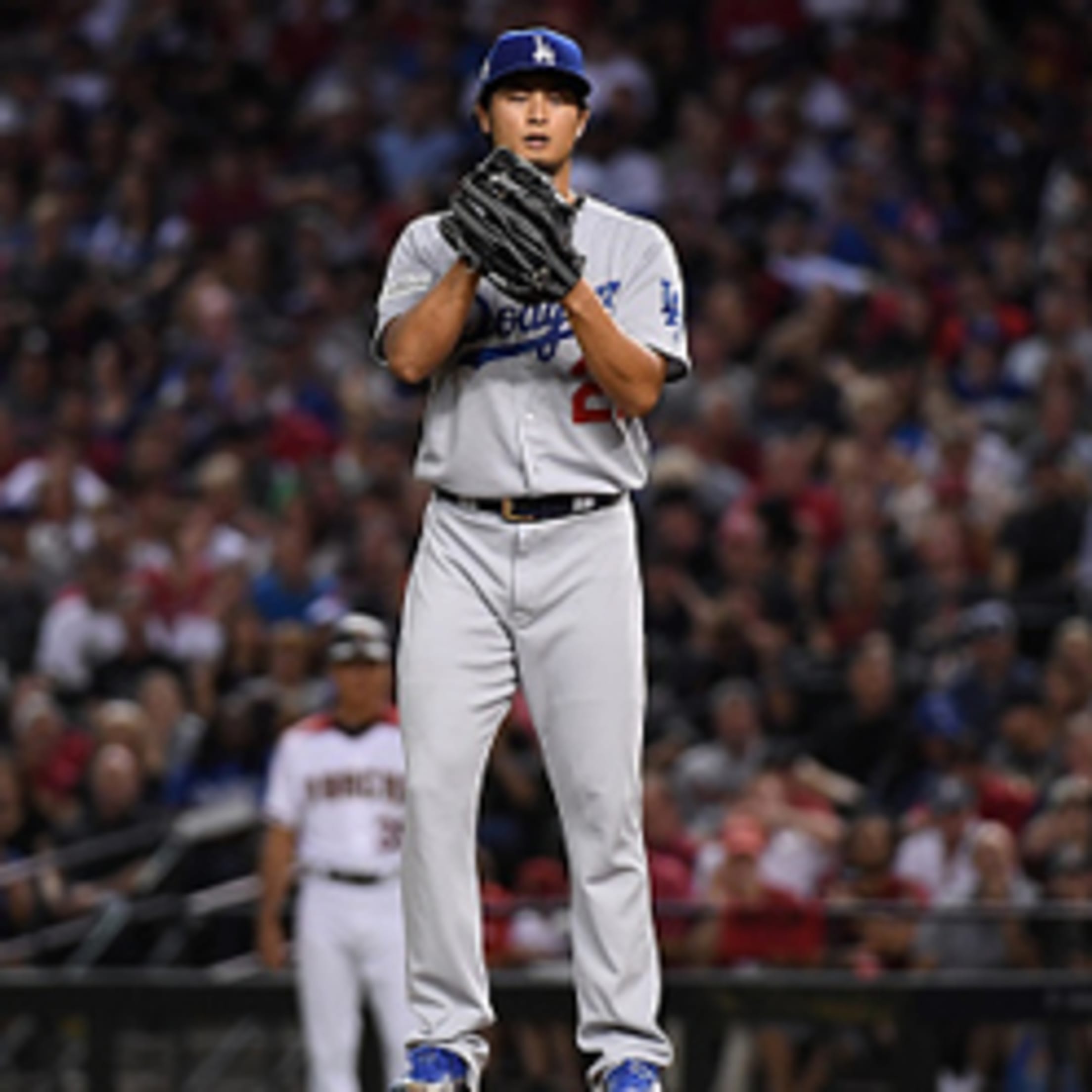 NLDS
Dodgers defeat D-backs
3-0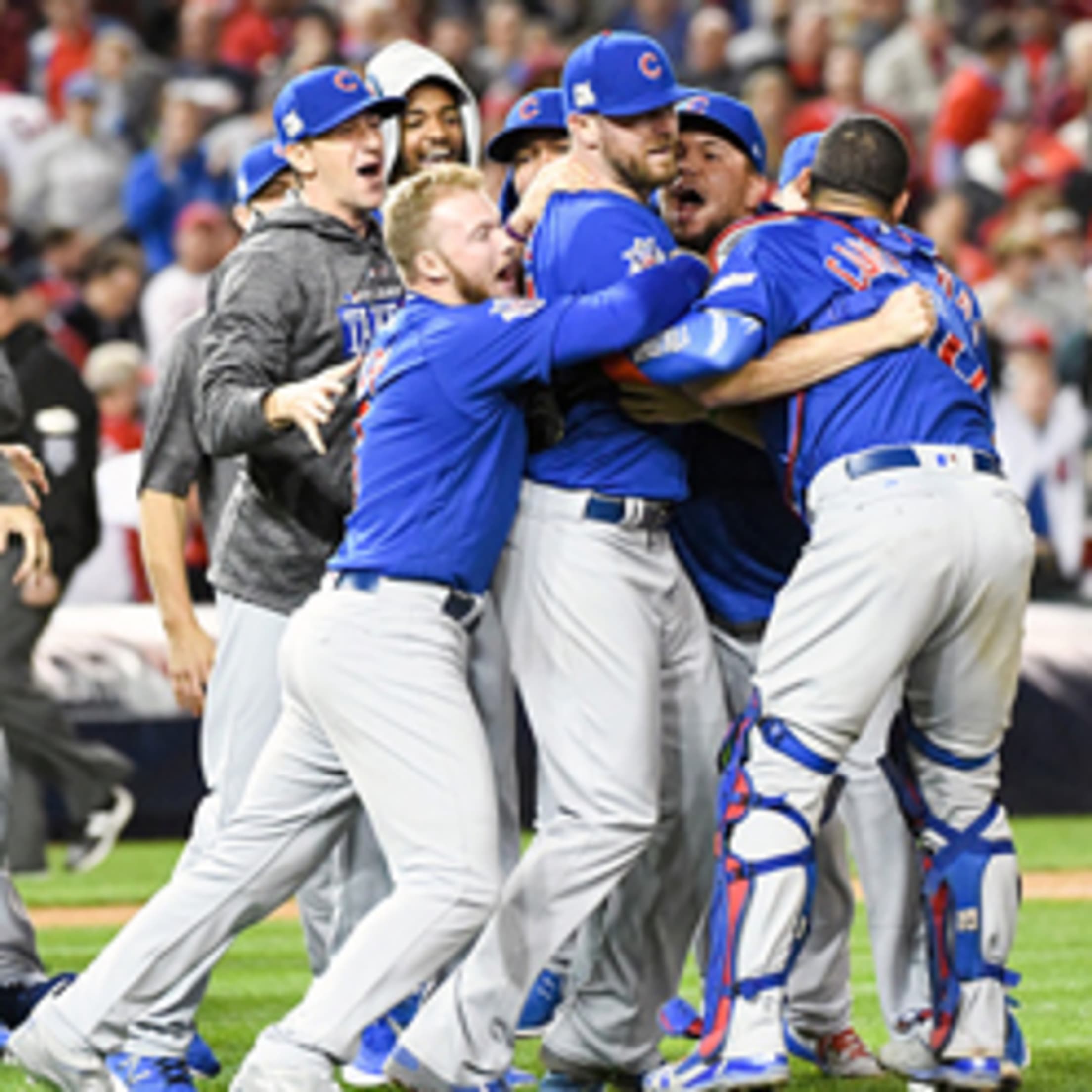 NLDS
Cubs defeat Nationals
3-2
2016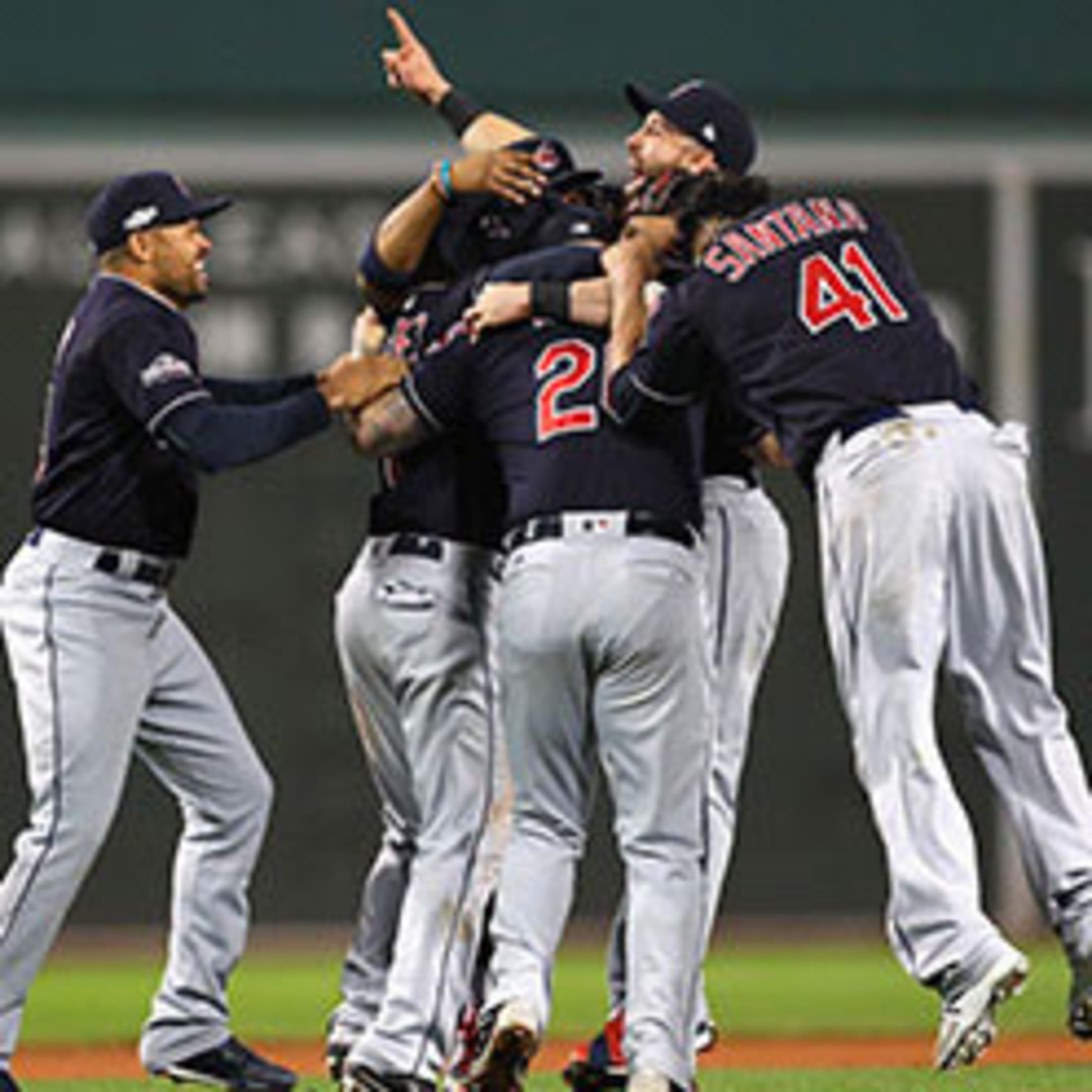 ALDS
Indians defeat Red Sox
3-0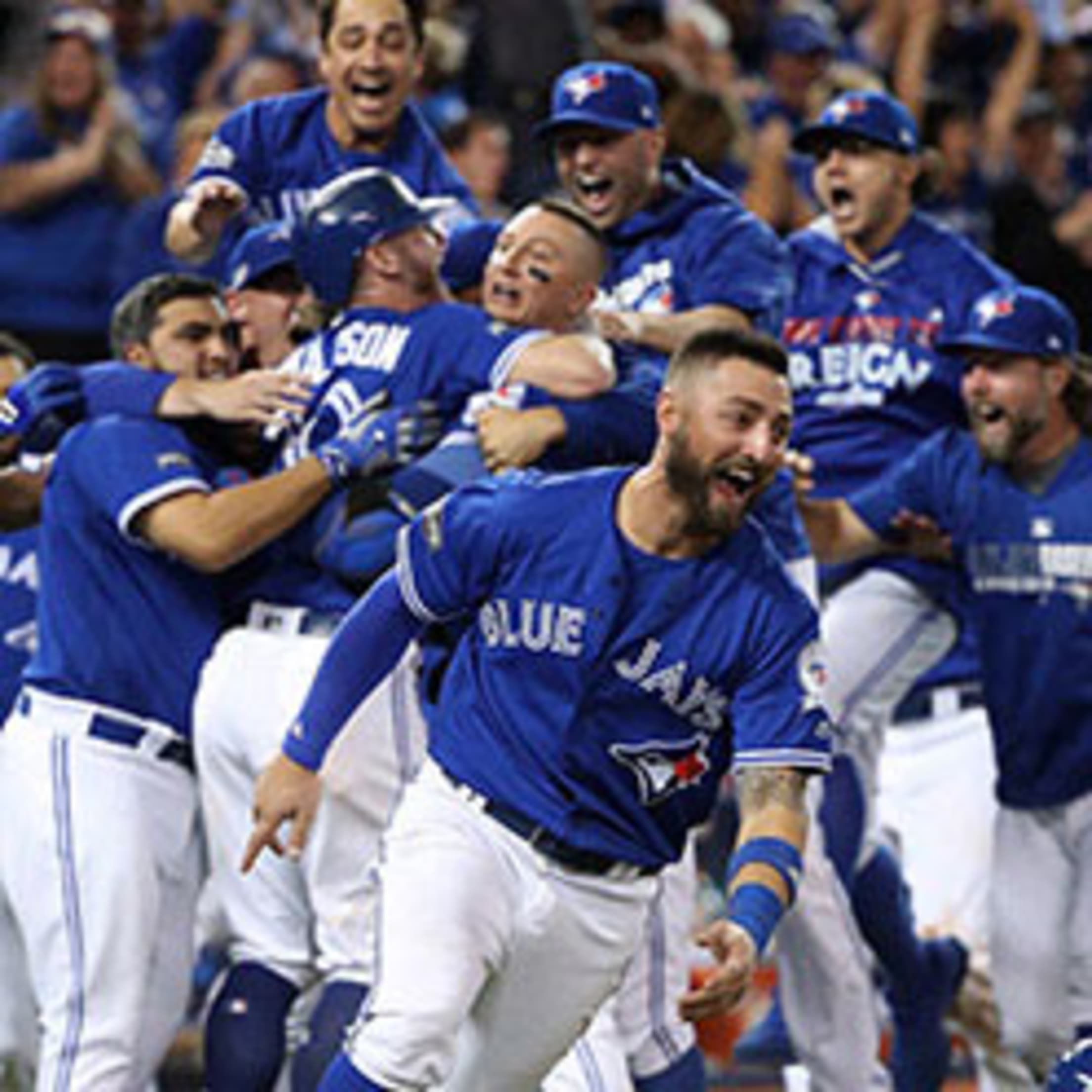 ALDS
Blue Jays defeat Rangers
3-0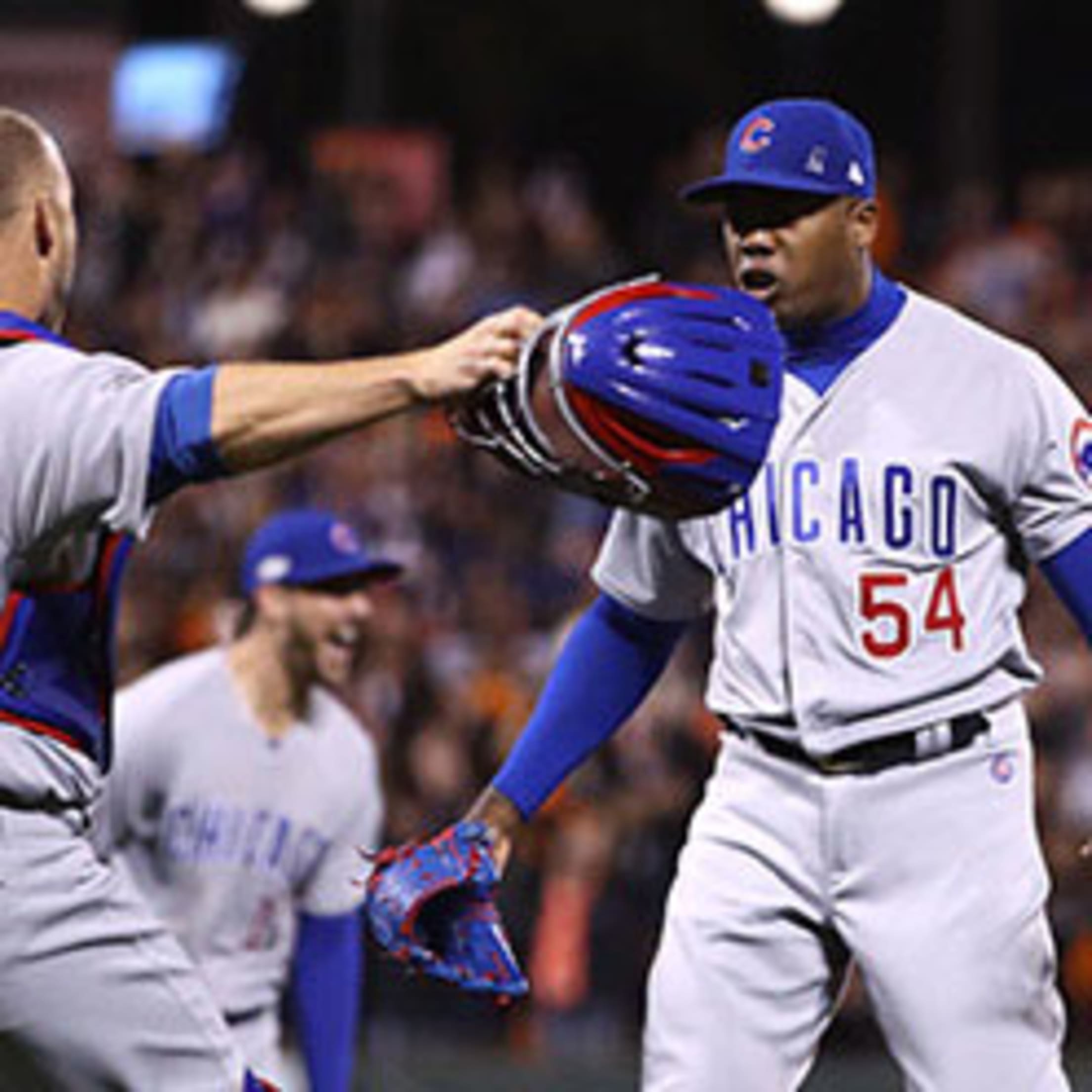 NLDS
Cubs defeat Giants
3-1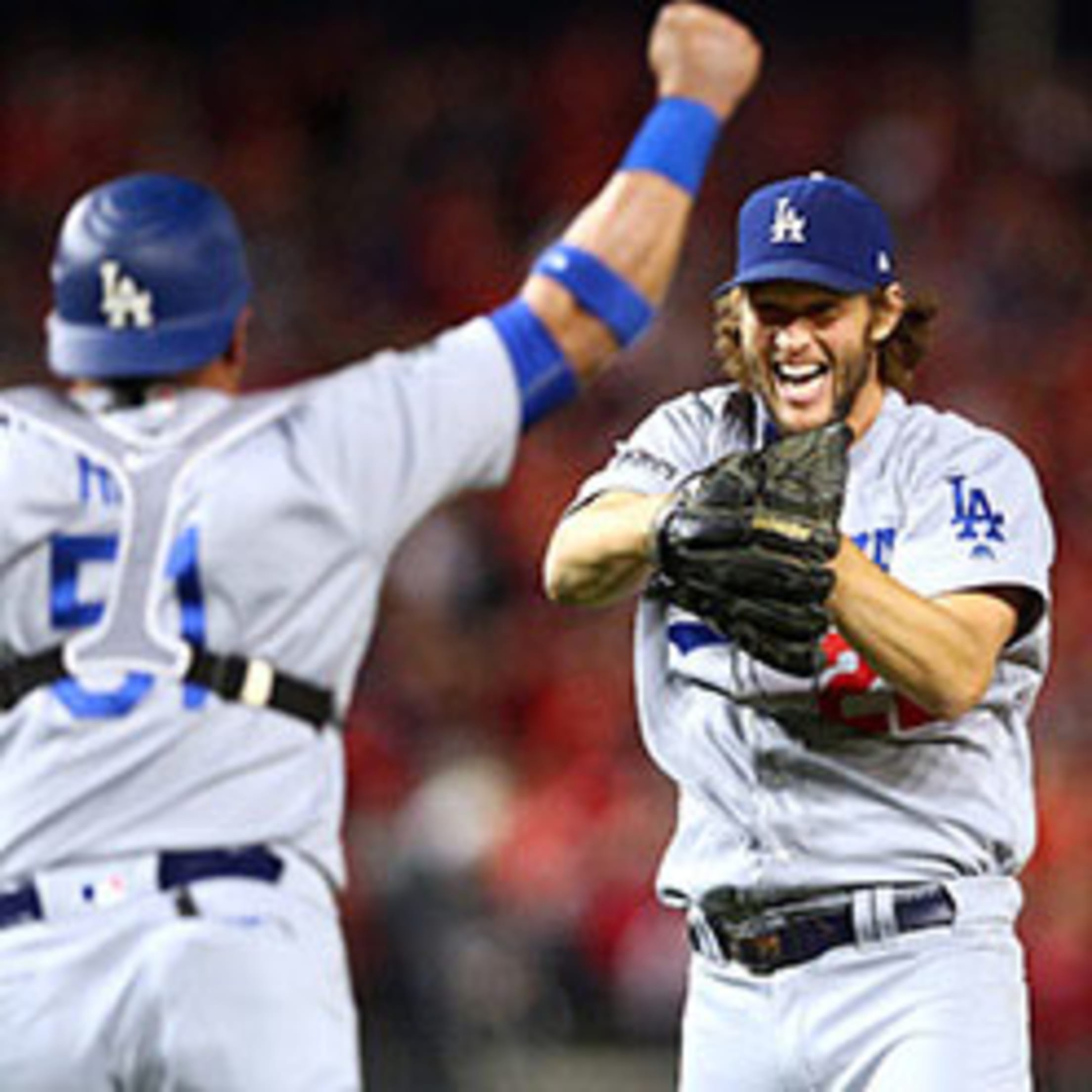 NLDS
Dodgers defeat Nationals
3-2
2015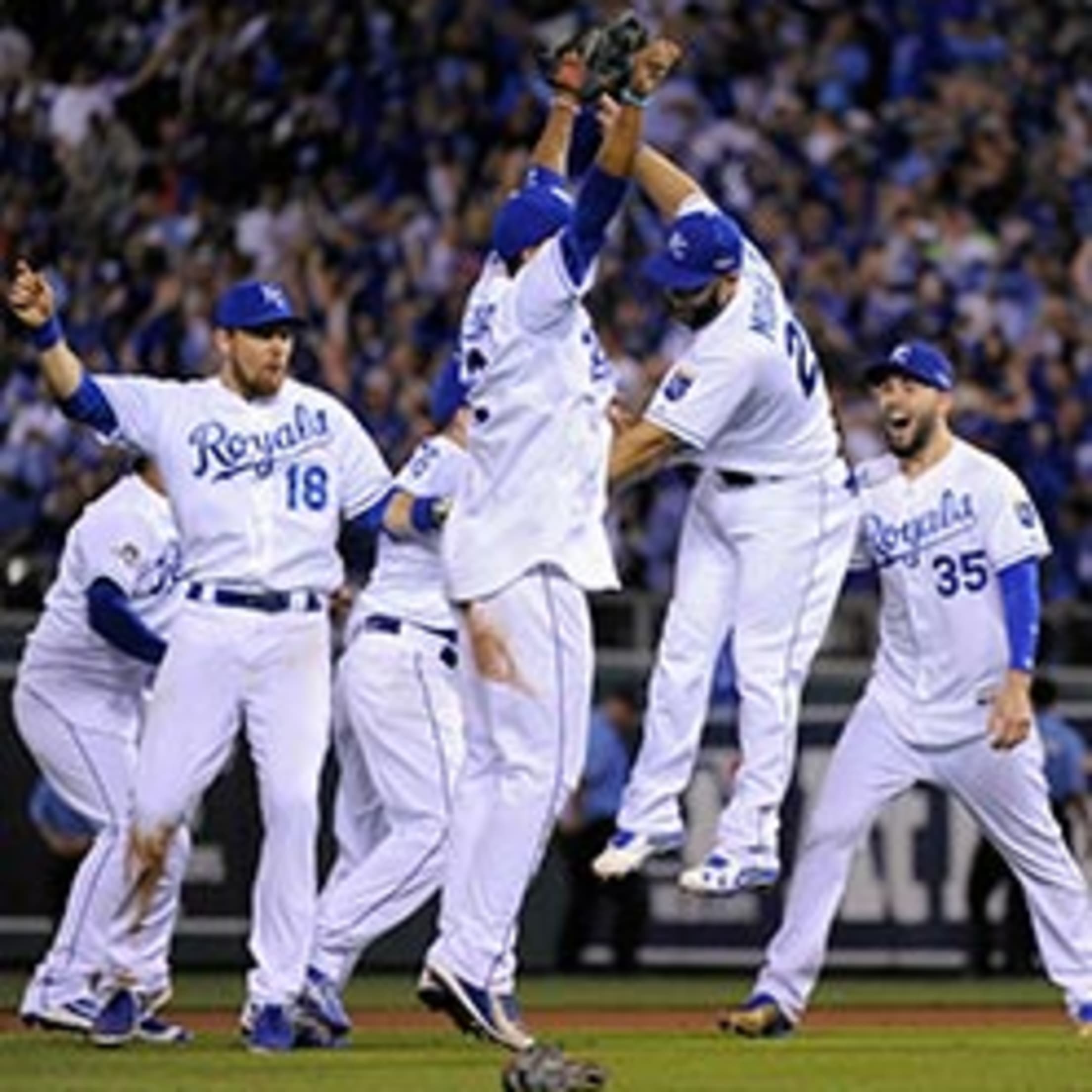 ALDS
Royals defeat Astros
3-2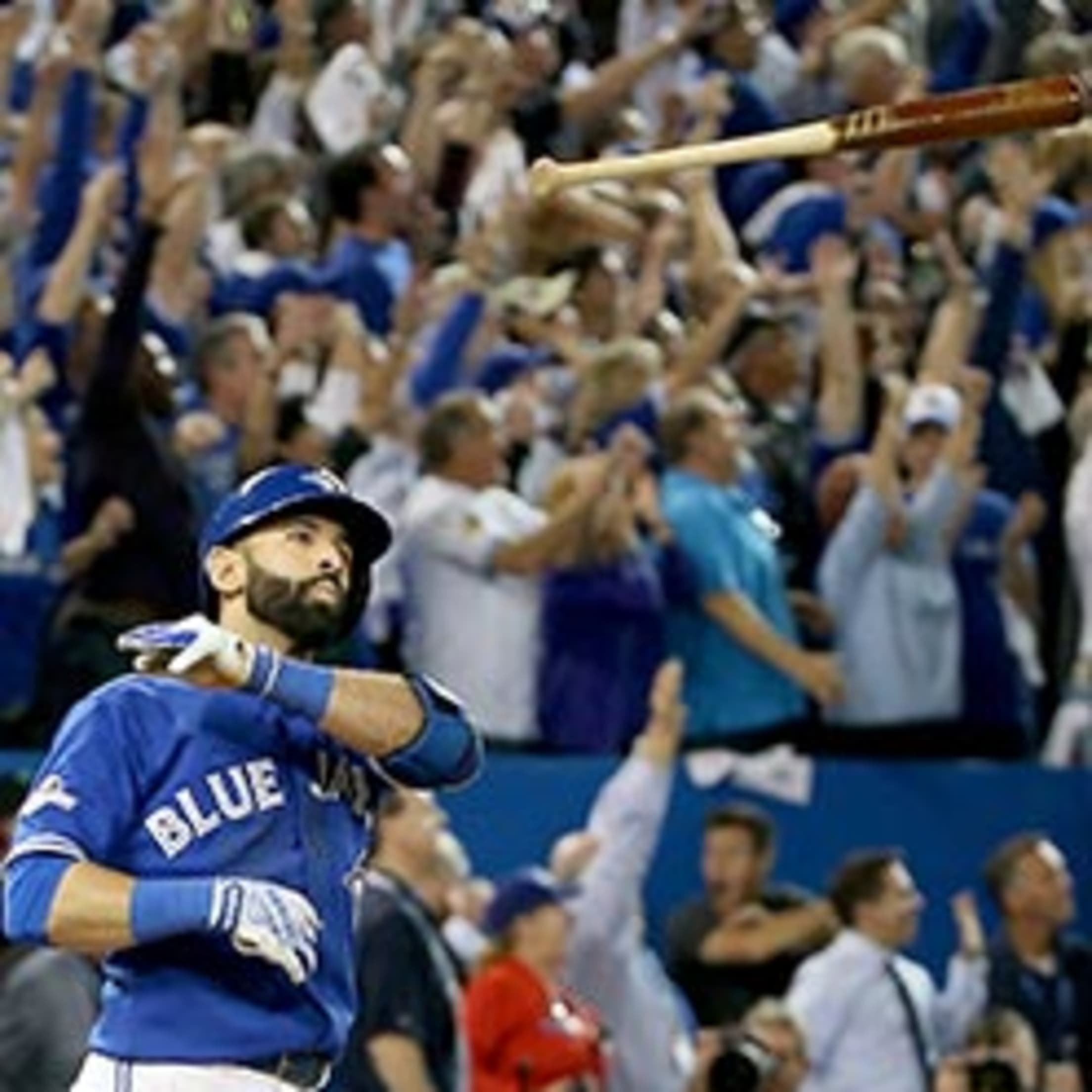 ALDS
Blue Jays defeat Rangers
3-2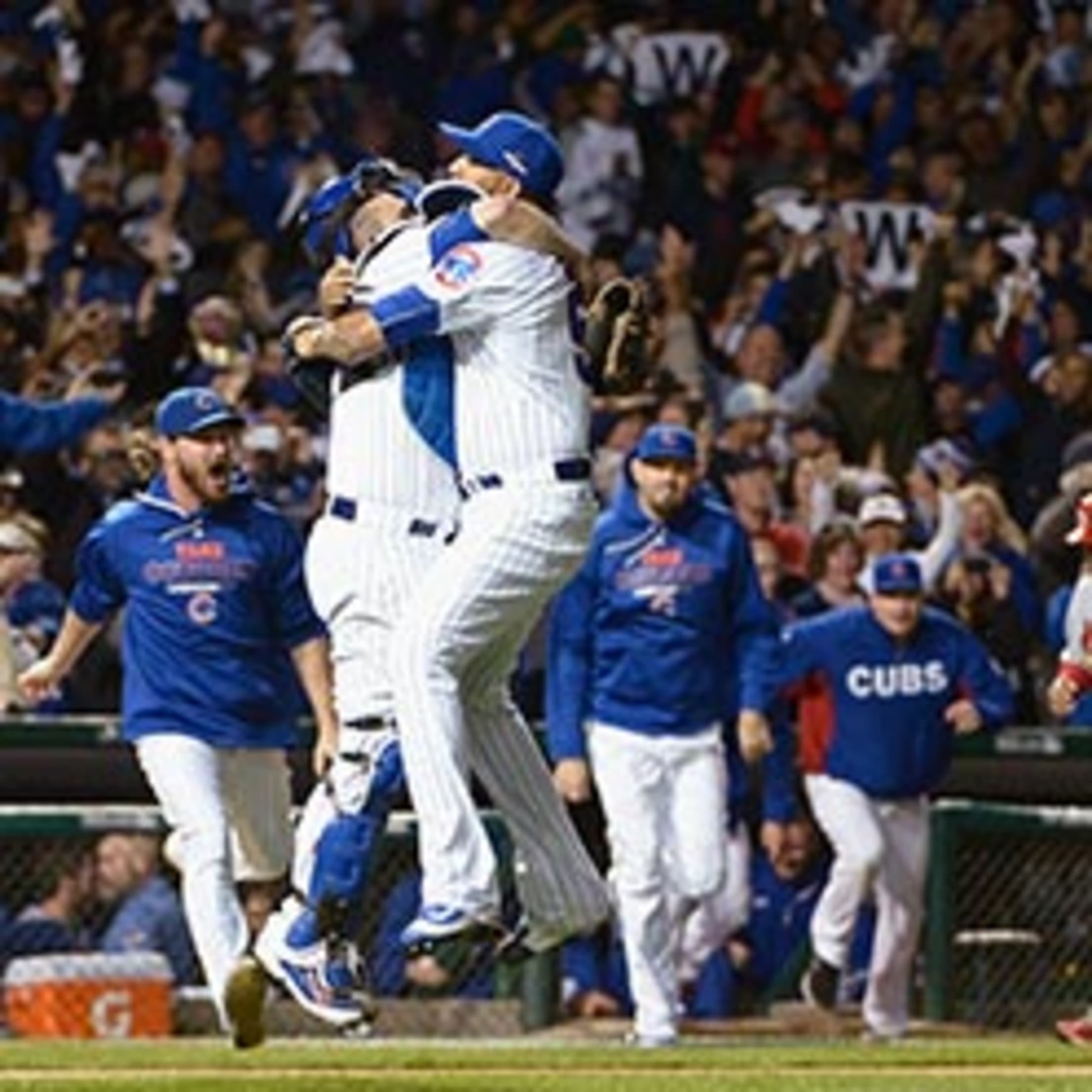 NLDS
Cubs defeat Cardinals
3-1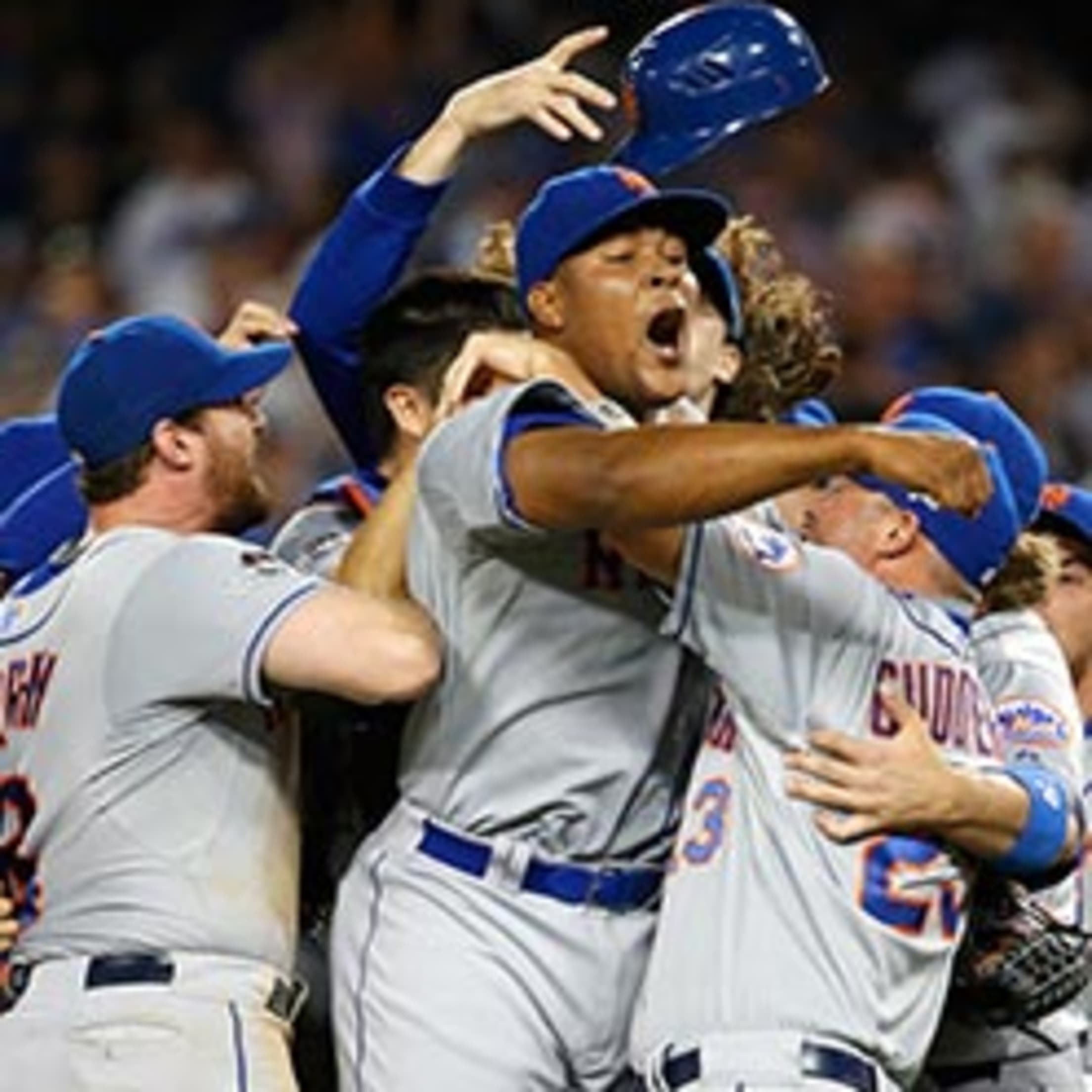 NLDS
Mets defeat Dodgers
3-2
2014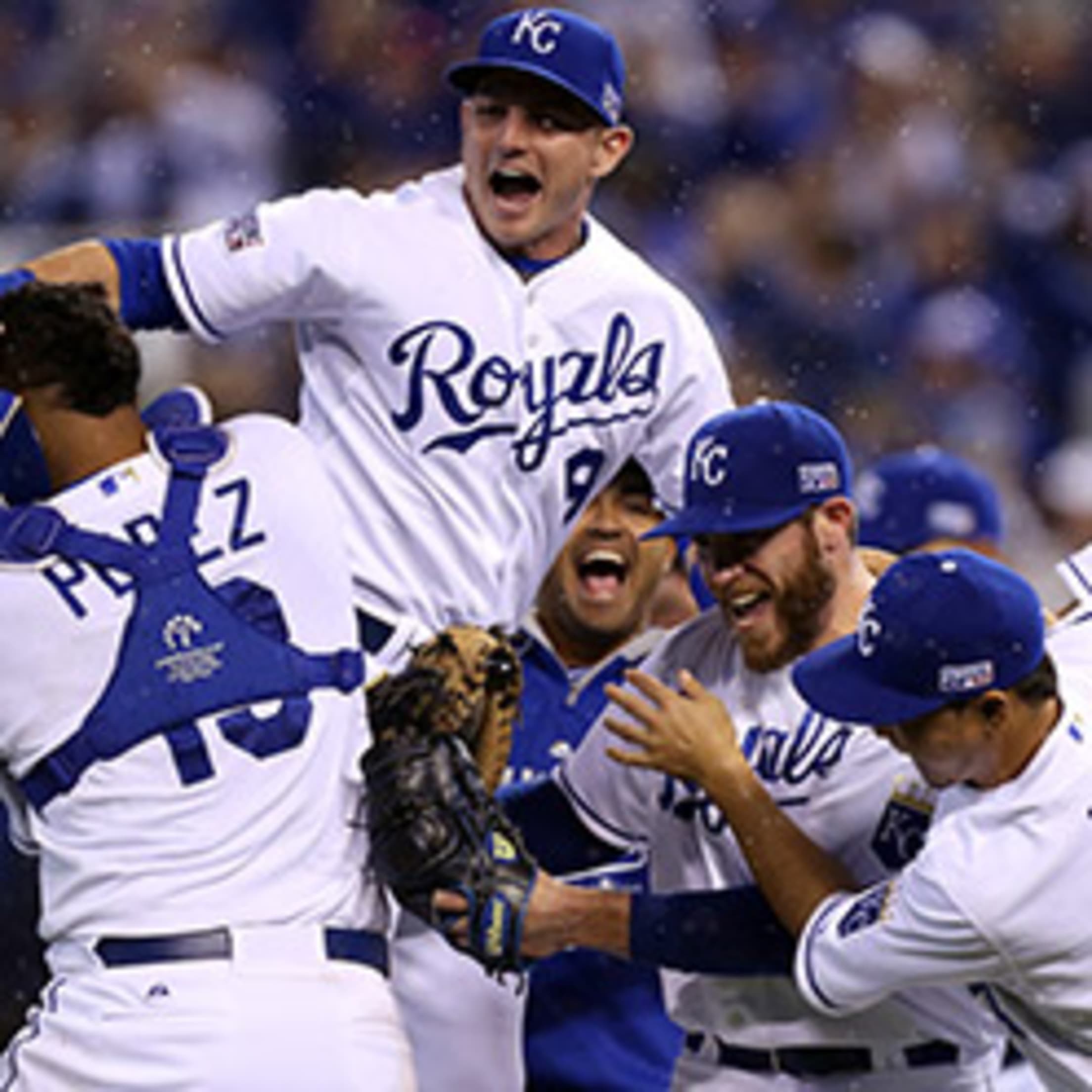 ALDS
Royals defeat Angels
3-0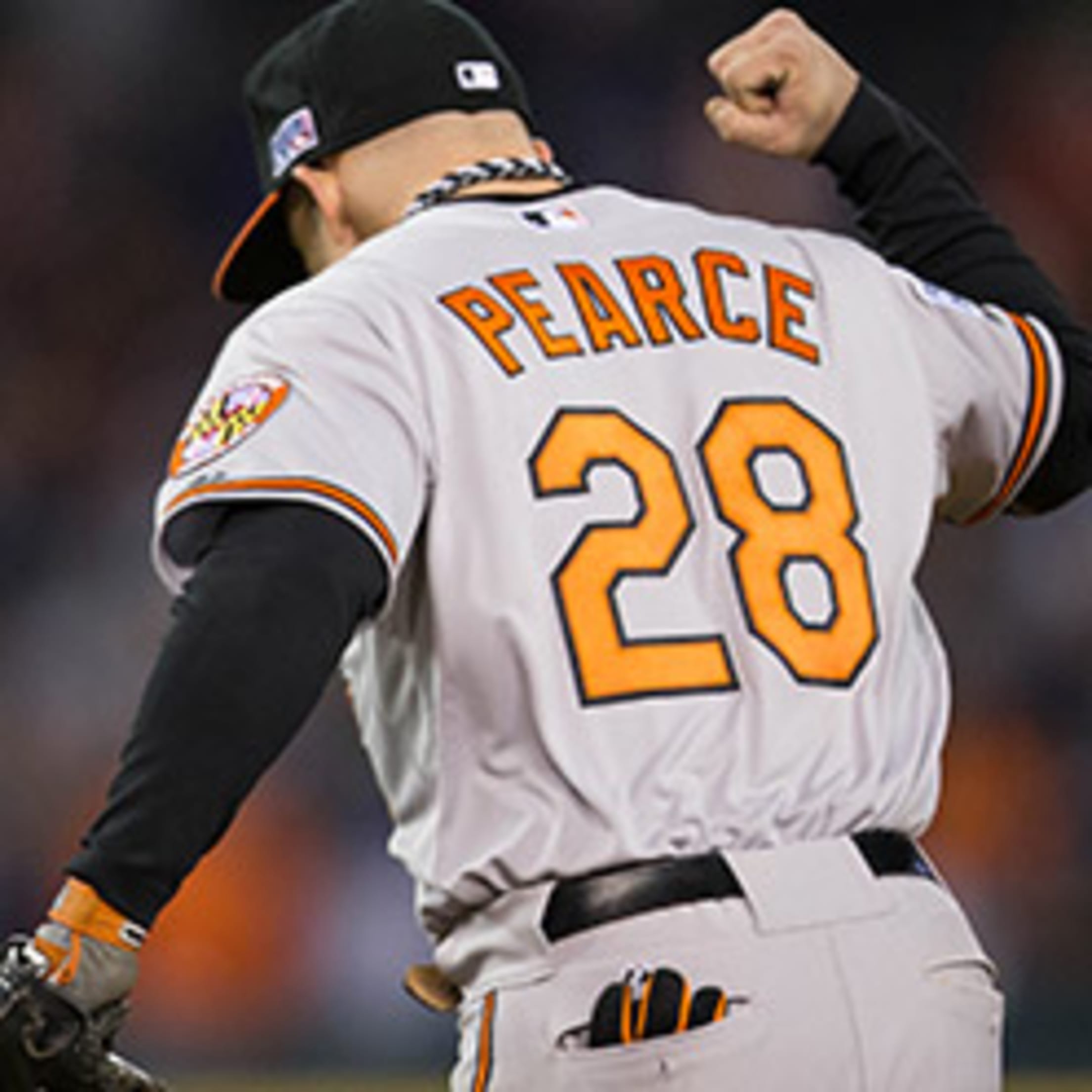 ALDS
Orioles defeat Tigers
3-0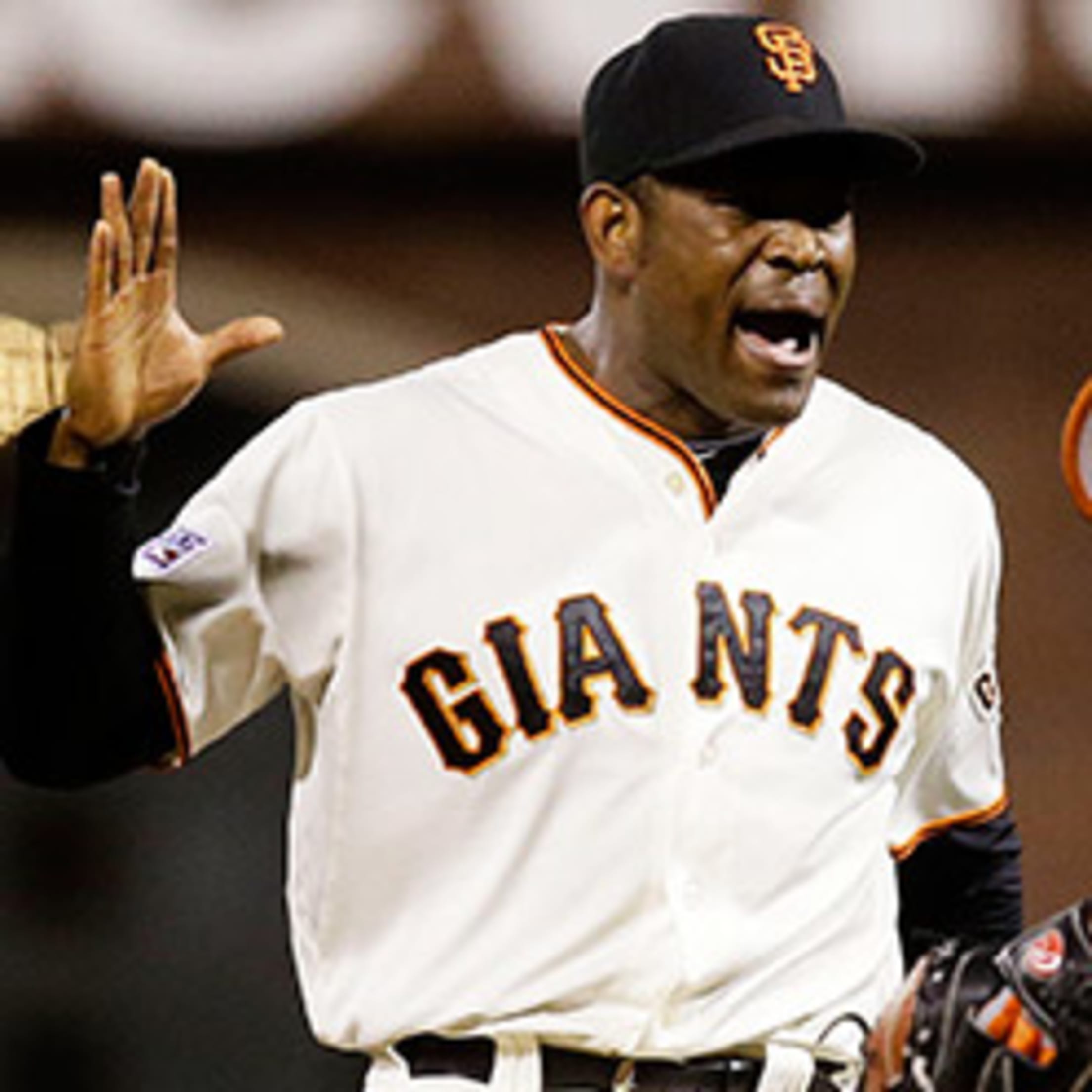 NLDS
Giants defeat Nationals
3-1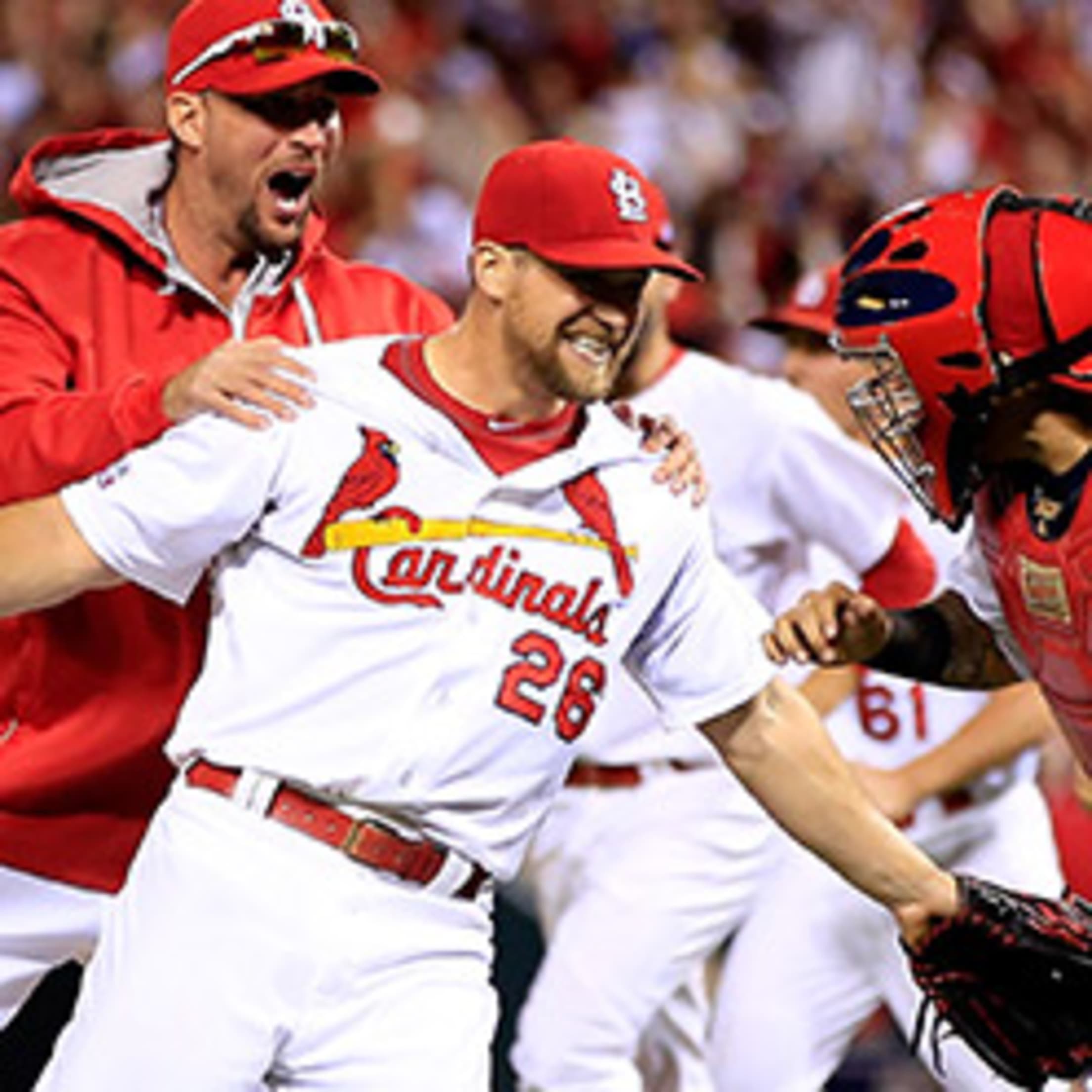 NLDS
Cardinals defeat Dodgers
3-1
2013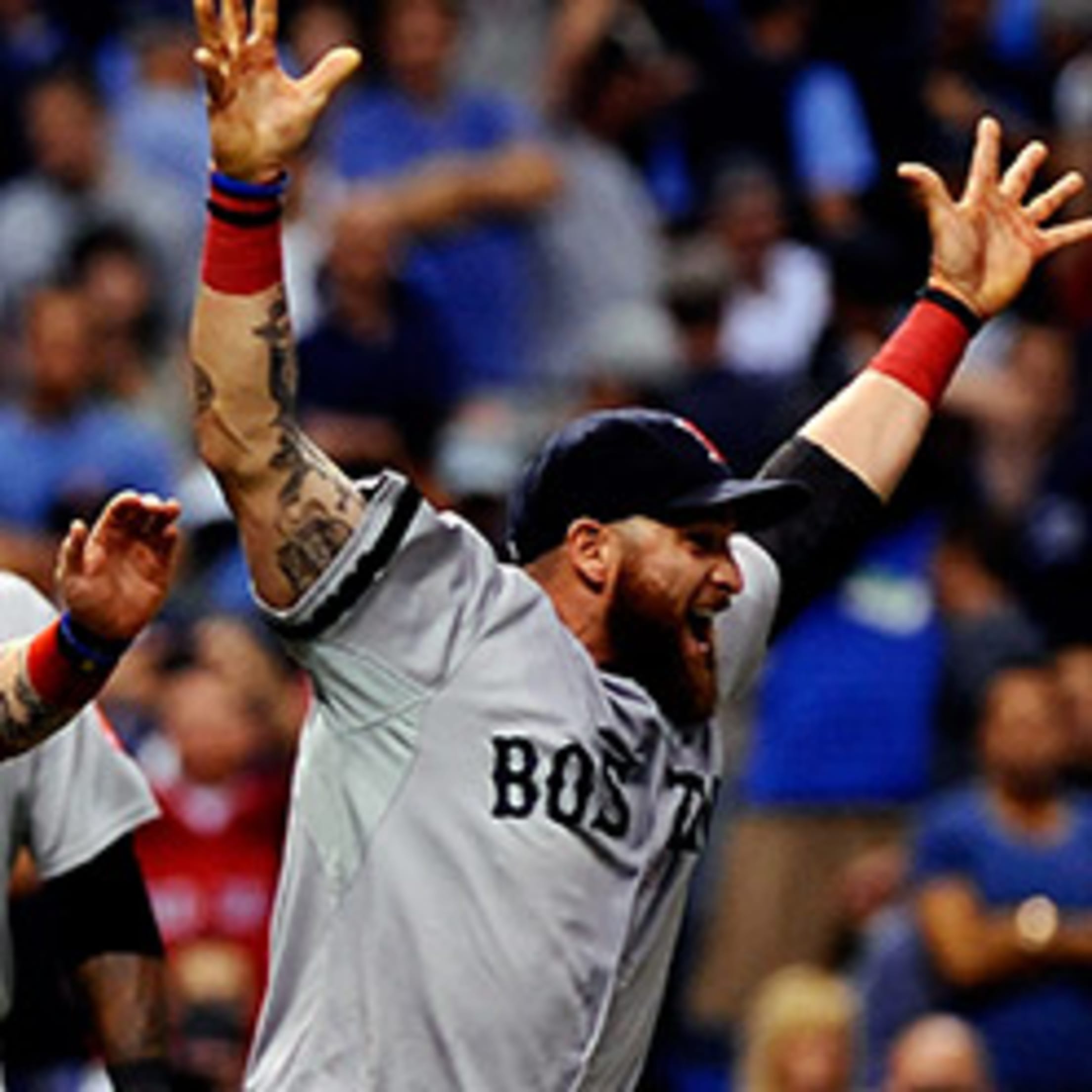 ALDS
Red Sox defeat Rays
3-1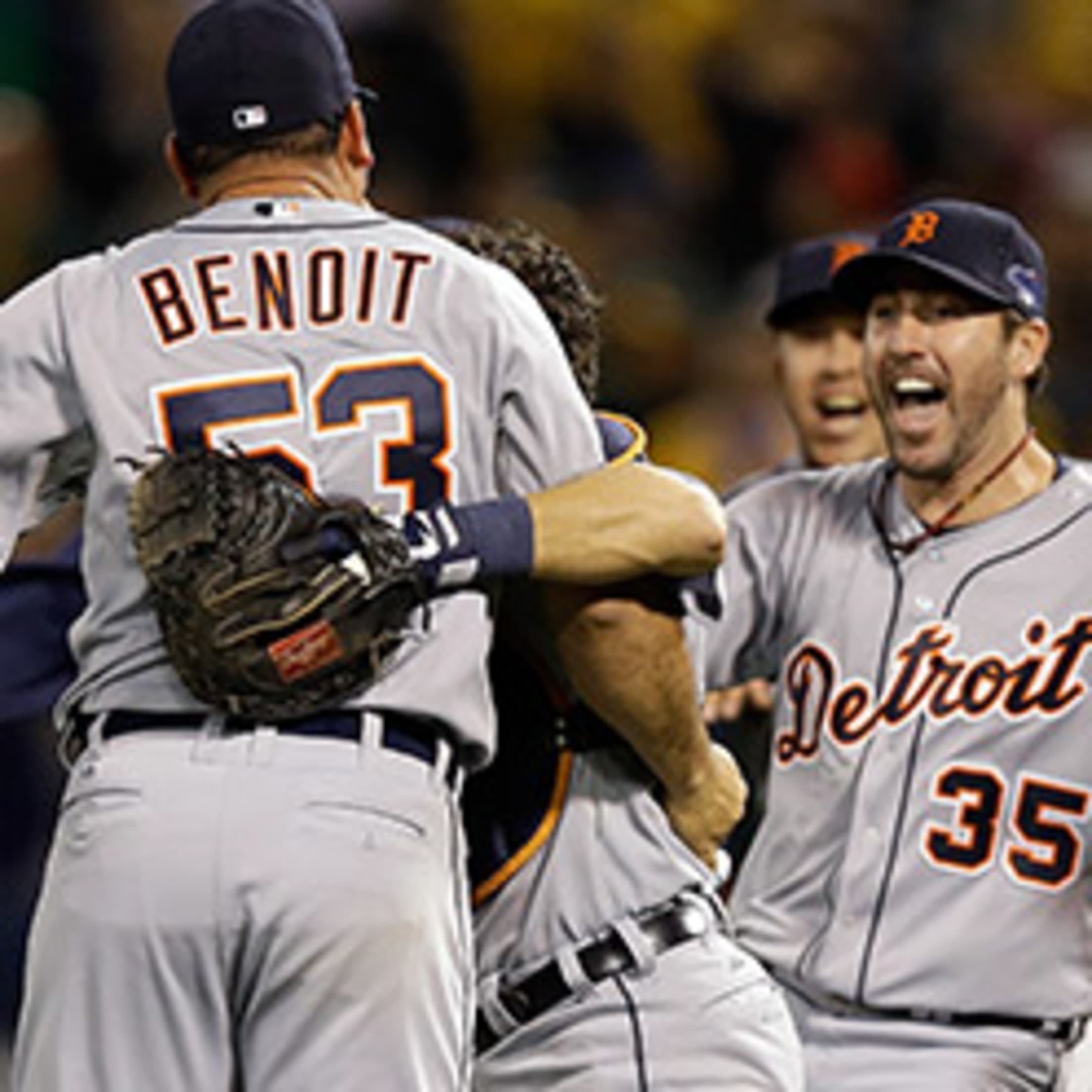 ALDS
Tigers defeat Athletics
3-2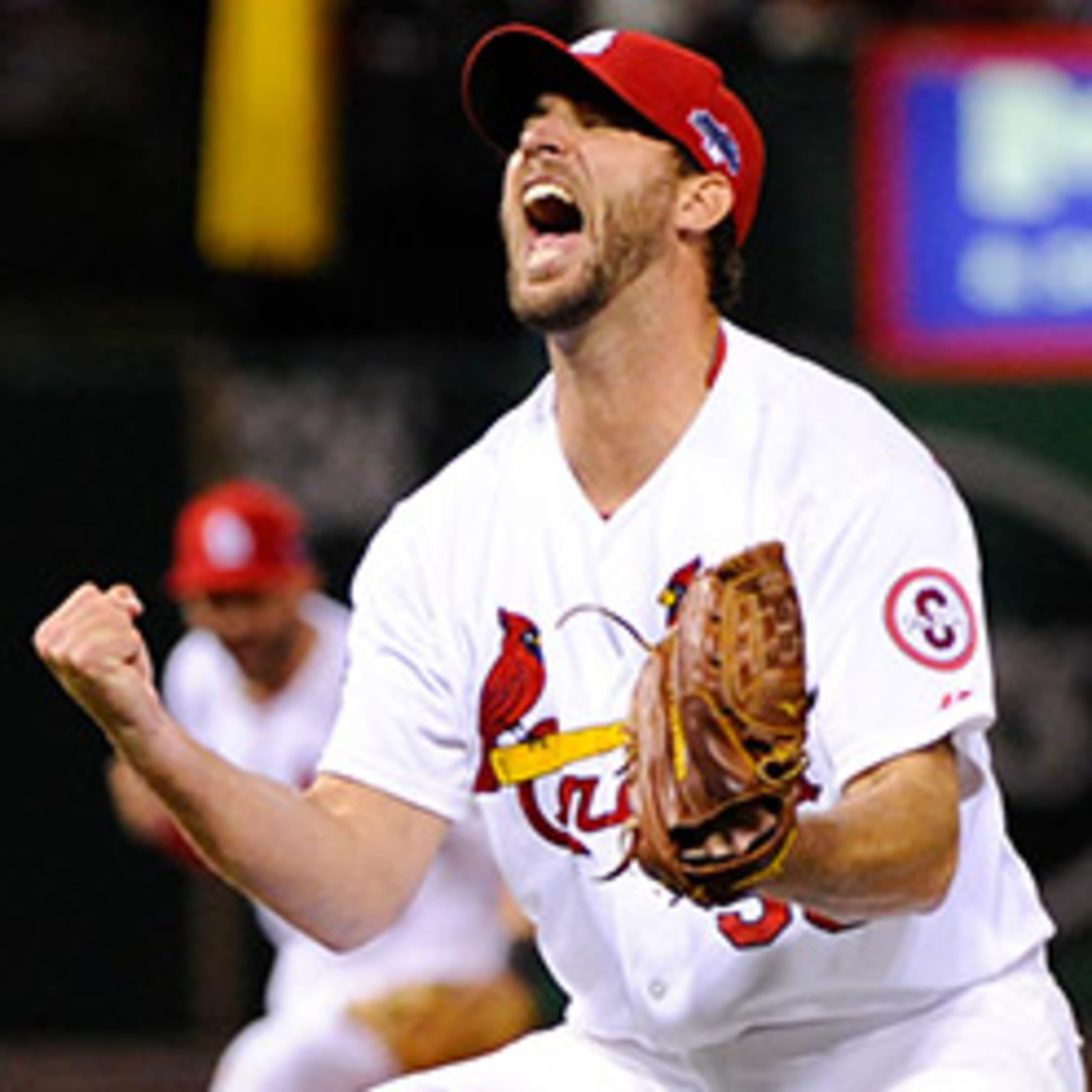 NLDS
Cardinals defeat Pirates
3-2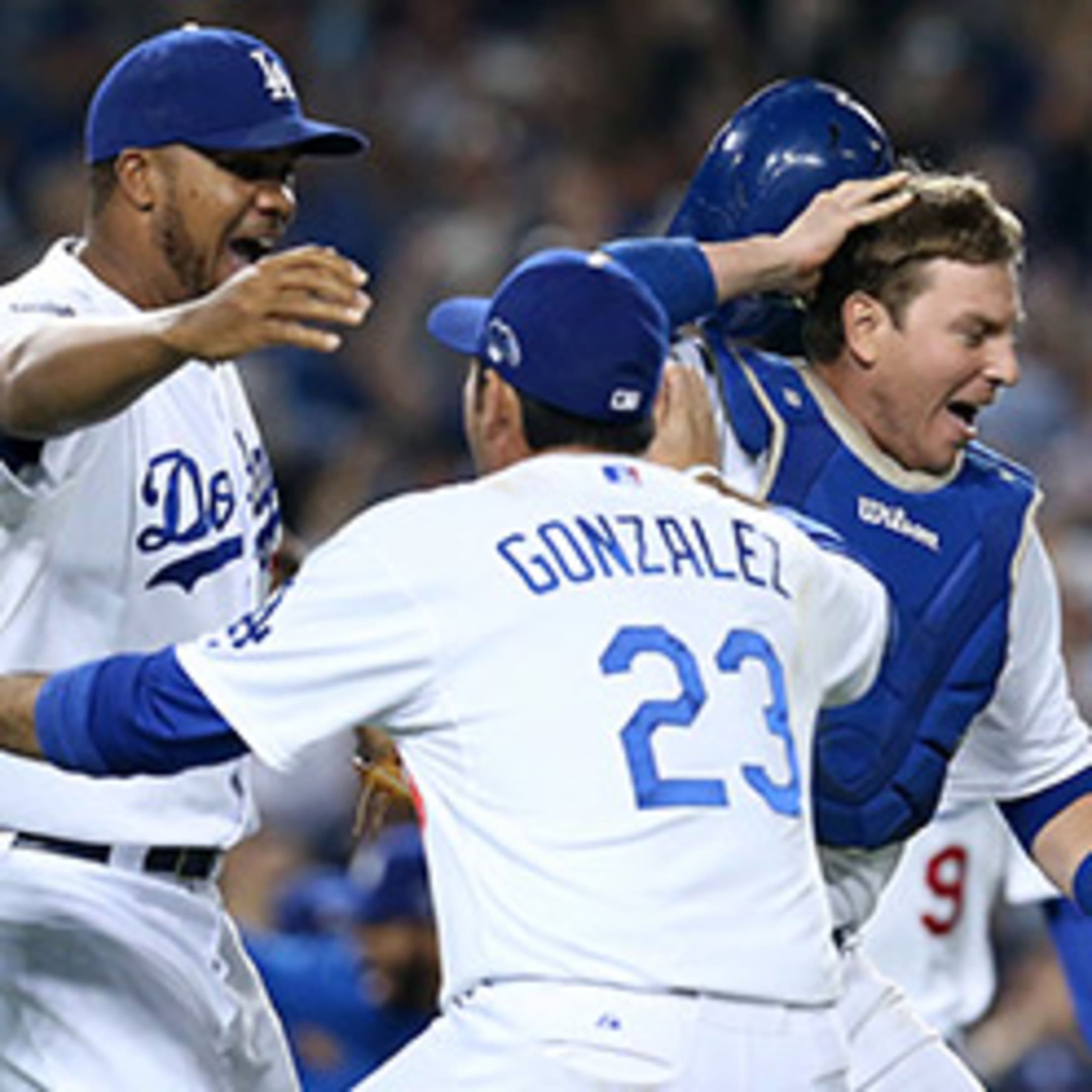 NLDS
Dodgers defeat Braves
3-1
2012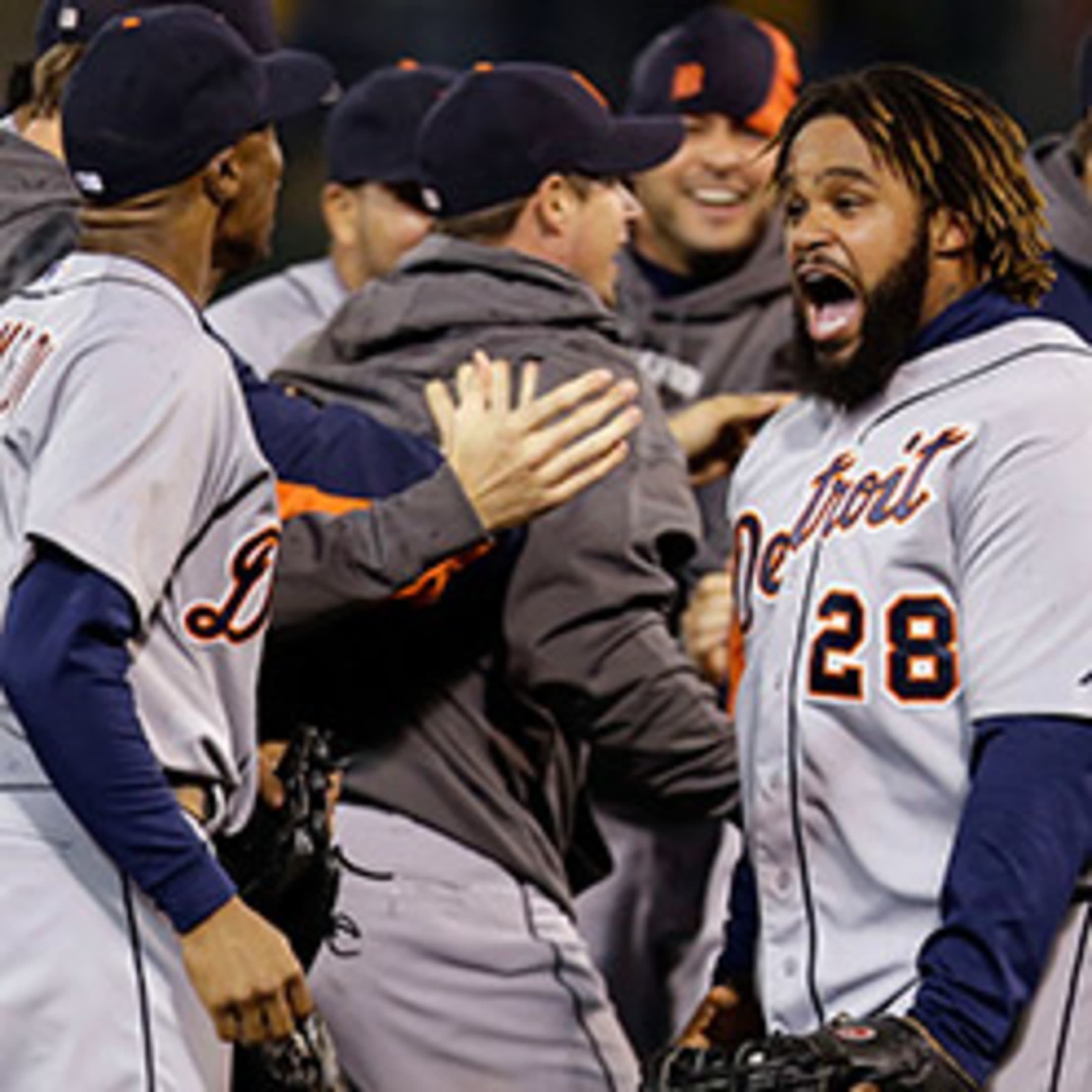 ALDS
Tigers defeat Athletics
3-2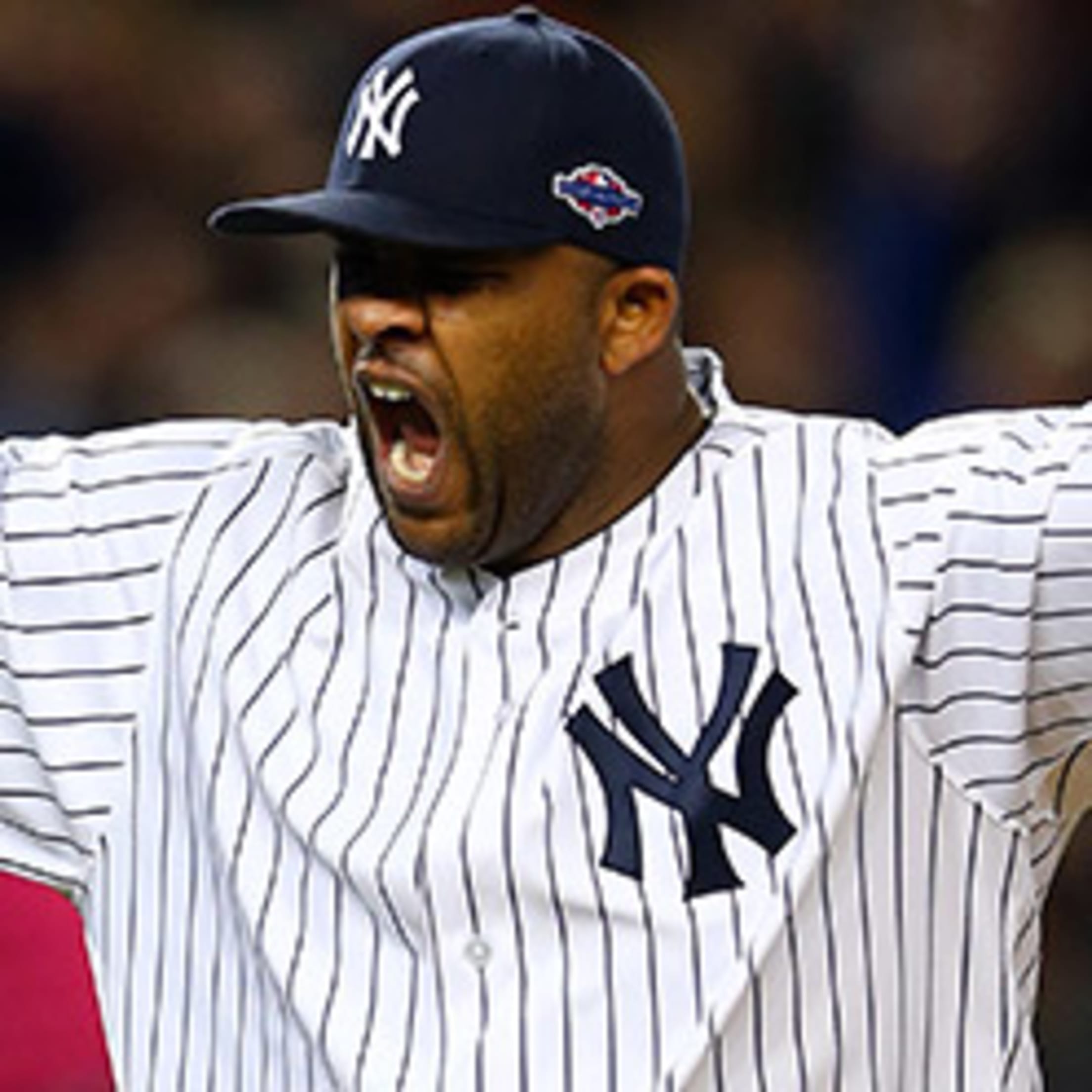 ALDS
Yankees defeat Orioles
3-2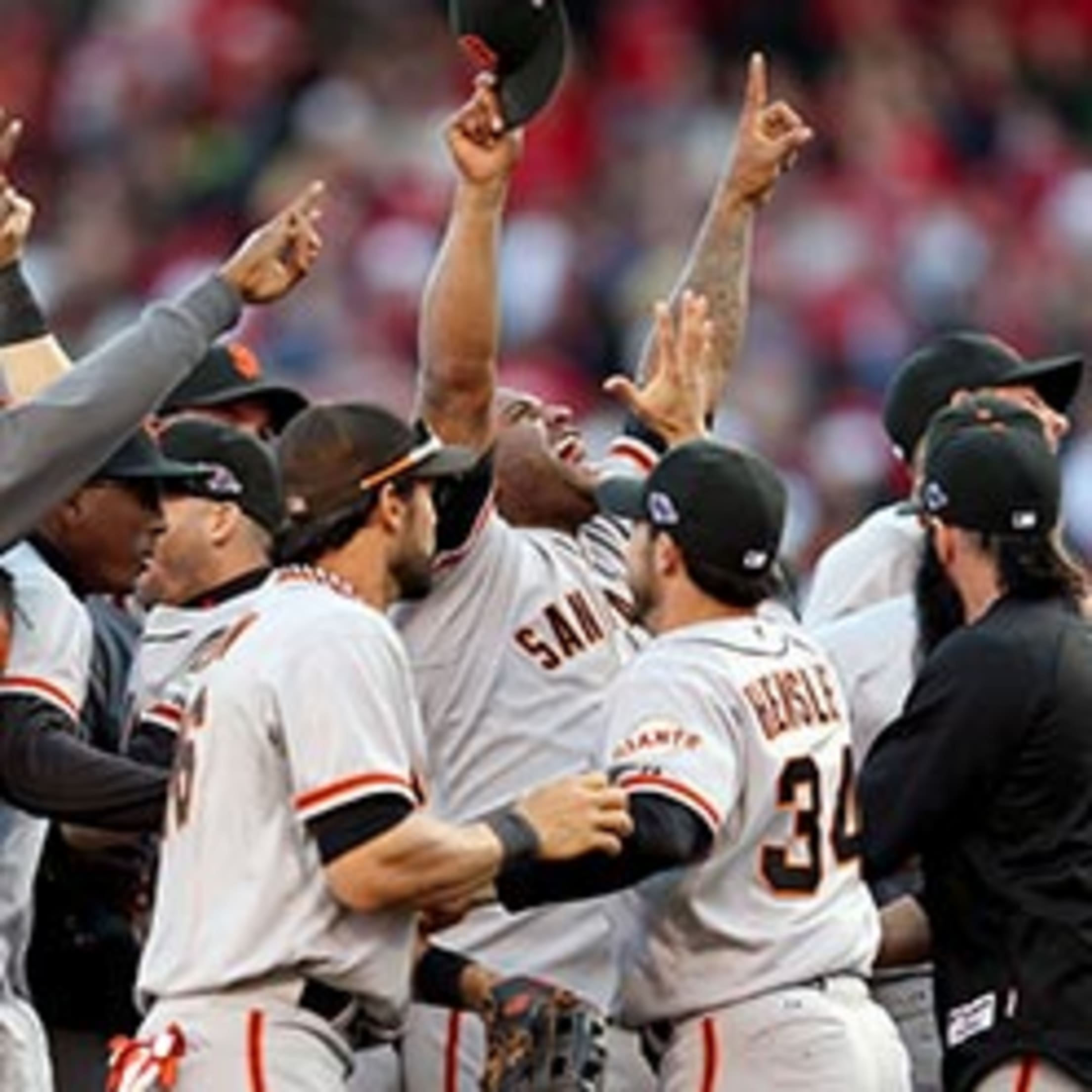 NLDS
Giants defeat Reds
3-2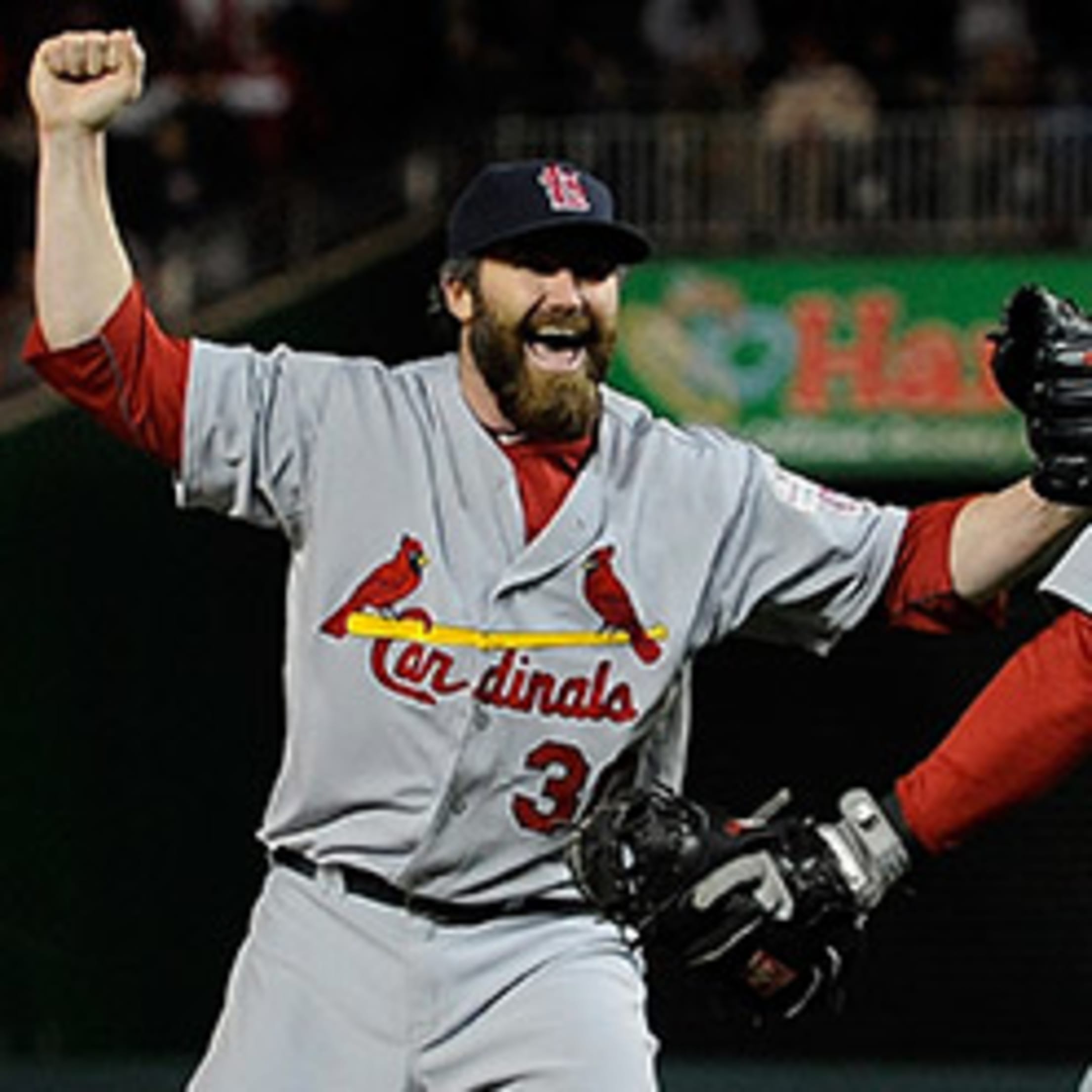 NLDS
Cardinals defeat Nationals
3-2
2011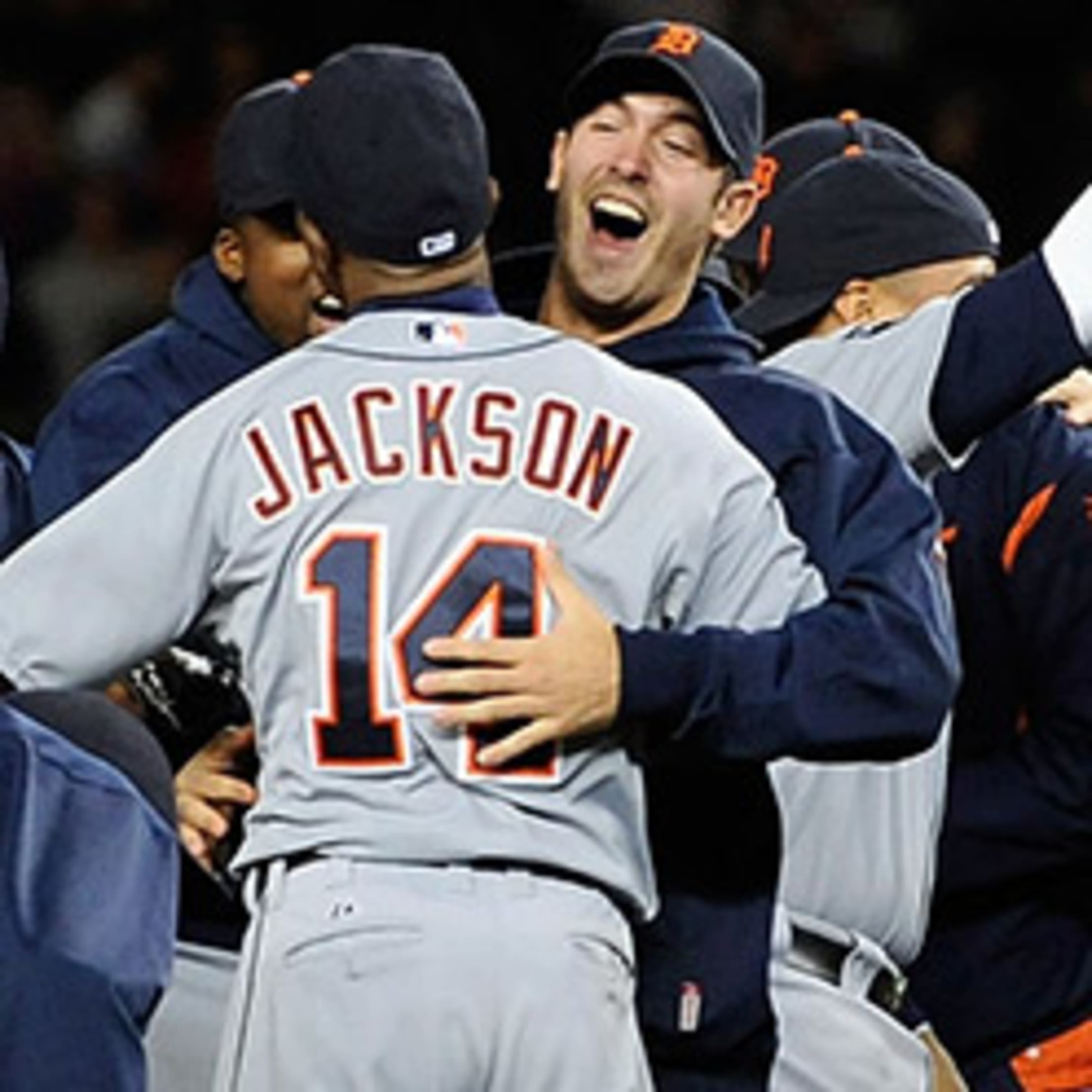 ALDS
Tigers defeat Yankees
3-2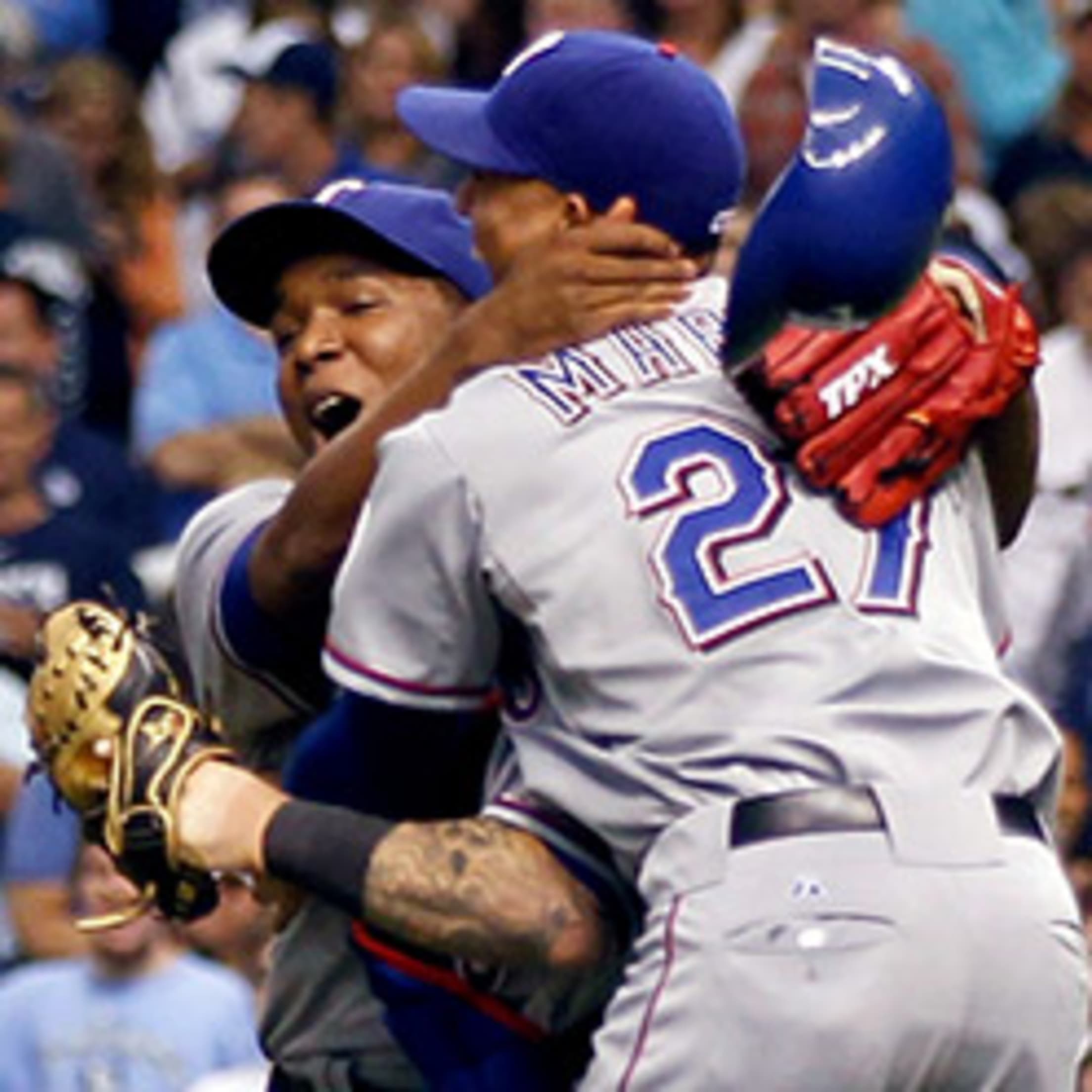 ALDS
Rangers defeat Rays
3-1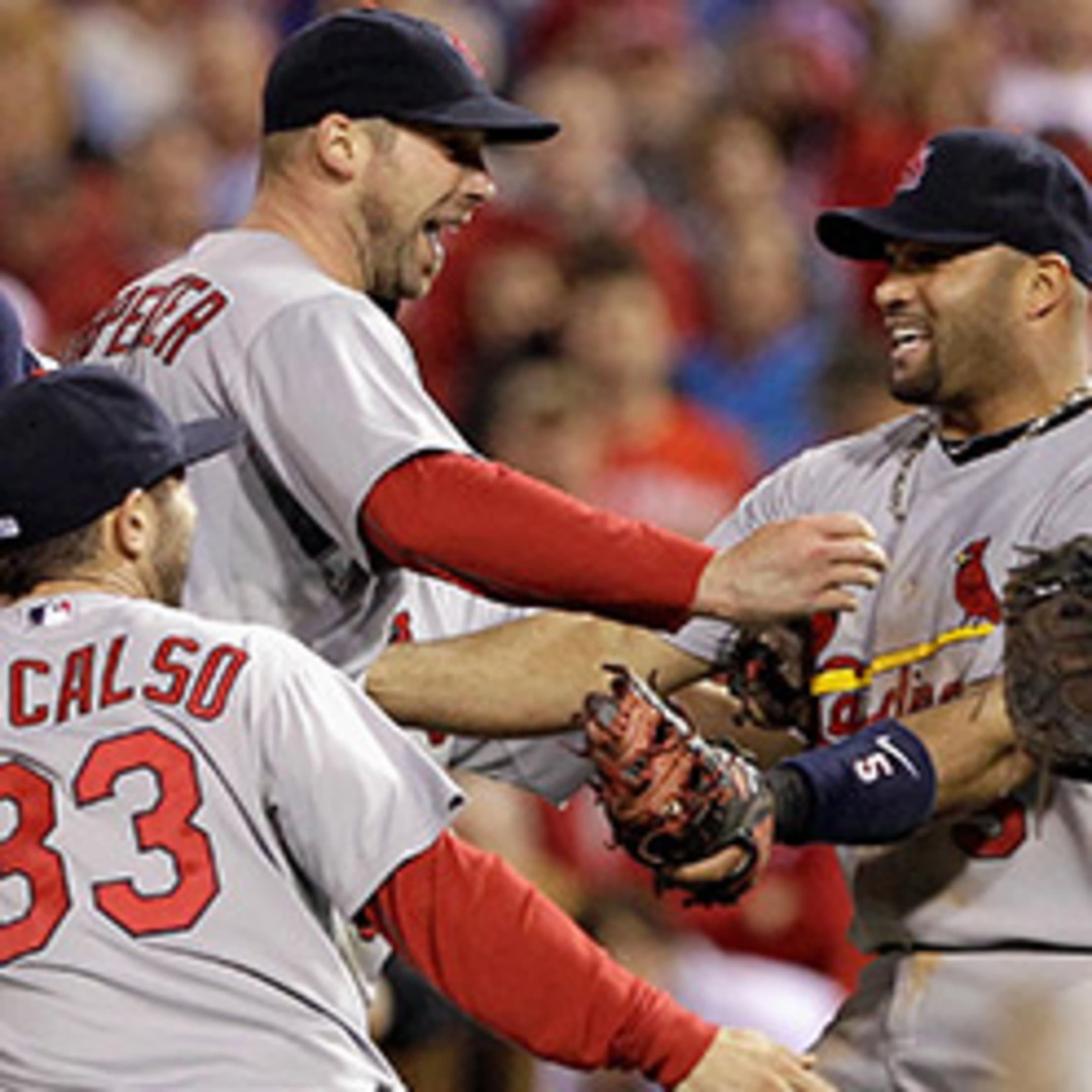 NLDS
Cardinals defeat Phillies
3-2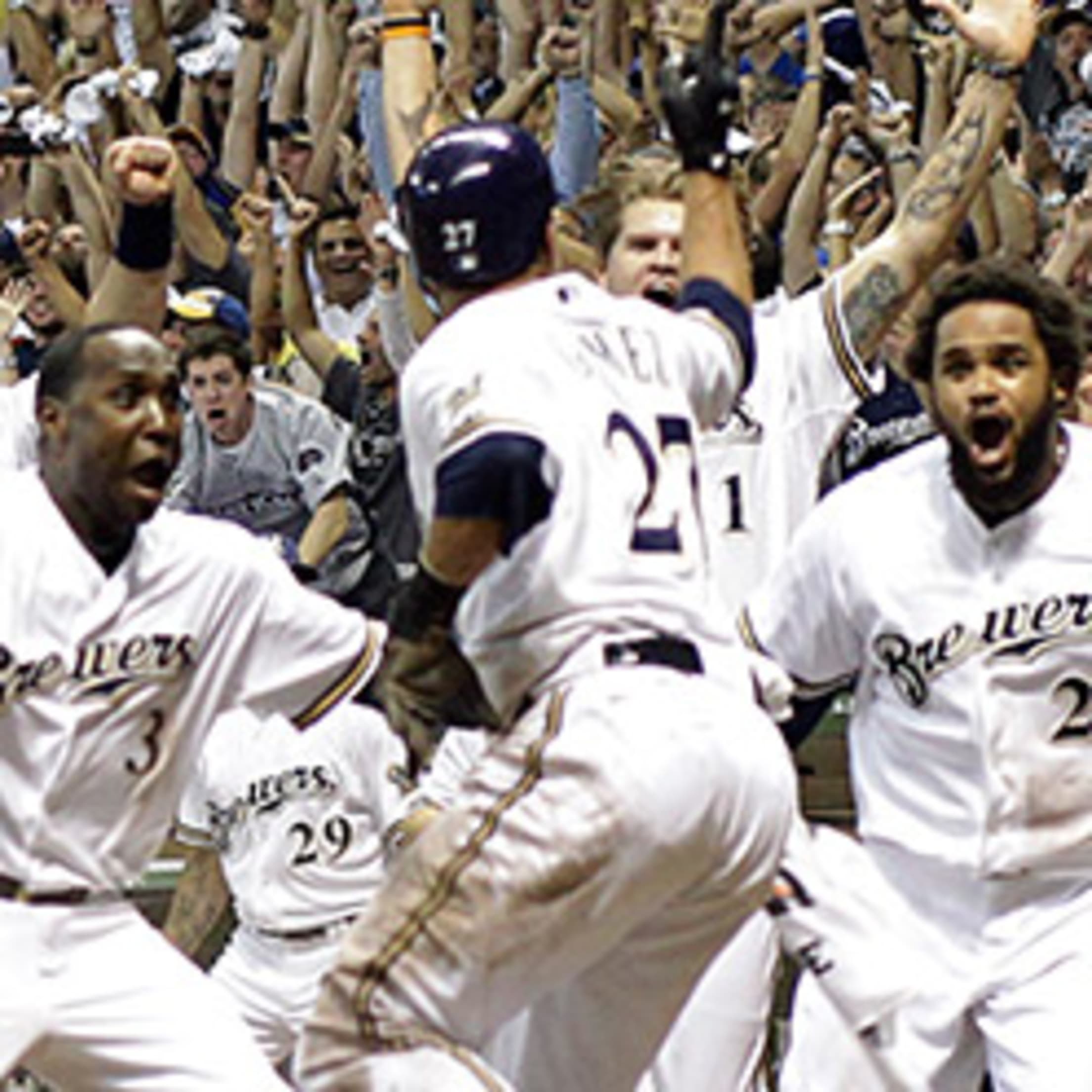 NLDS
Brewers defeat D-backs
3-2
2010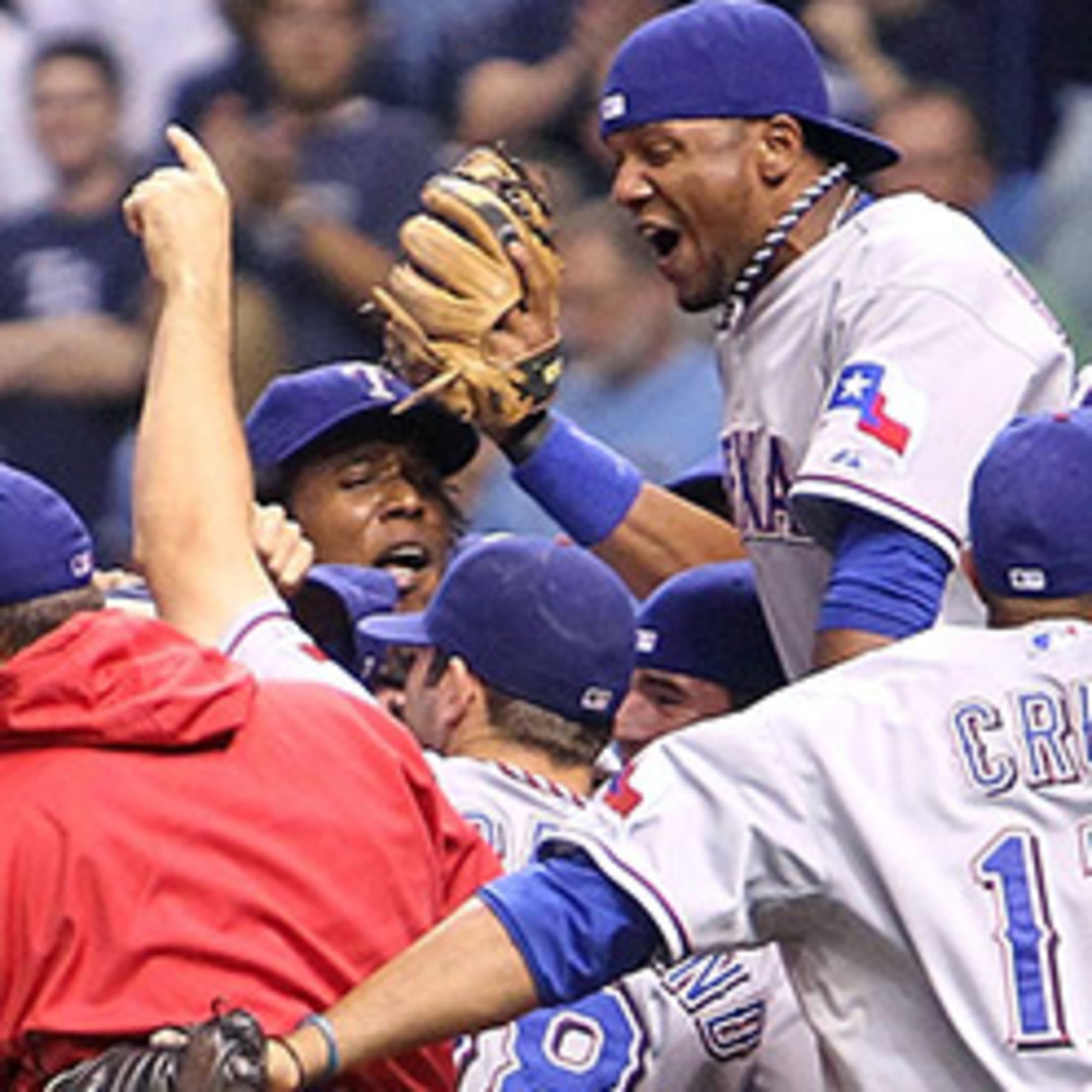 ALDS
Rangers defeat Rays
3-0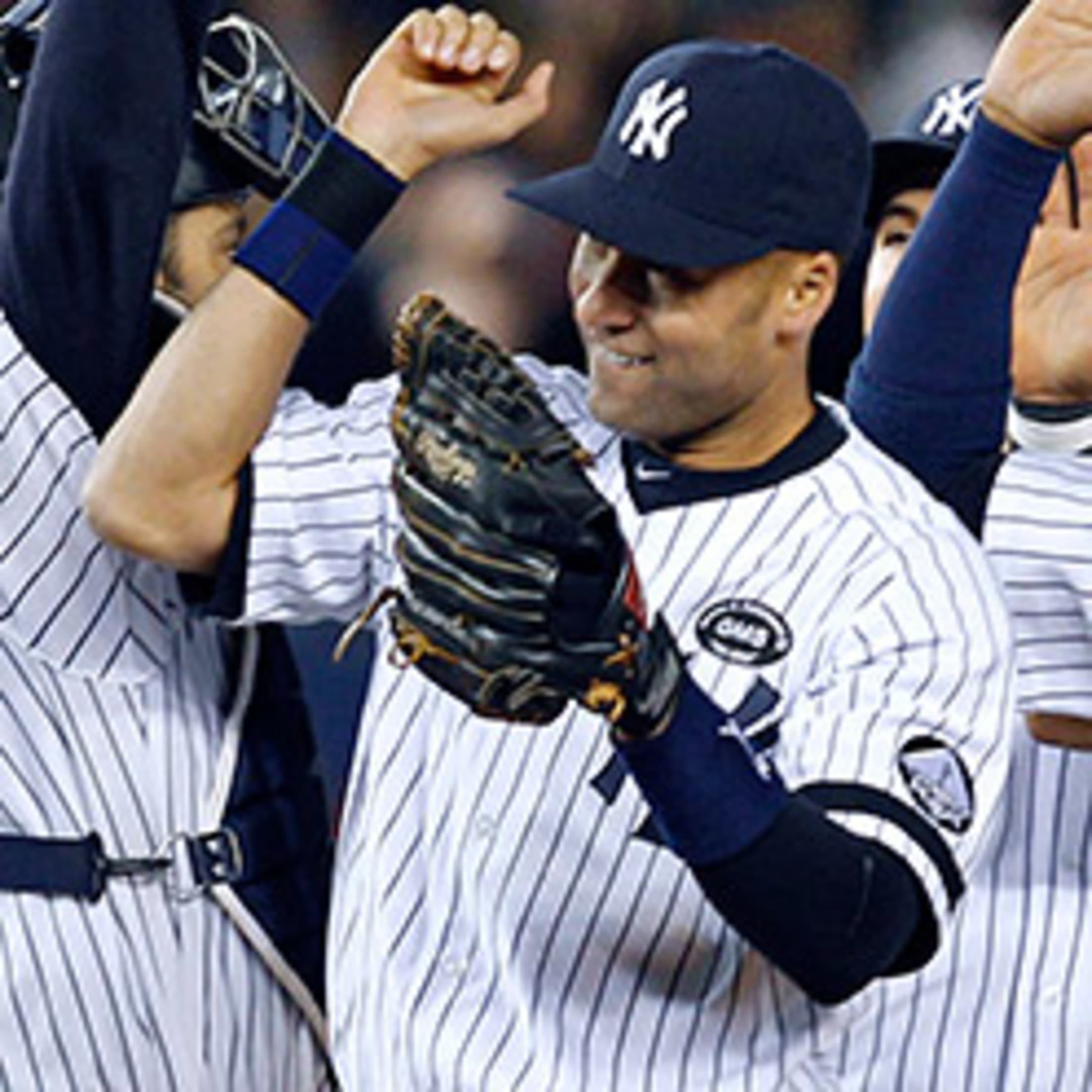 ALDS
Yankees defeat Twins
3-0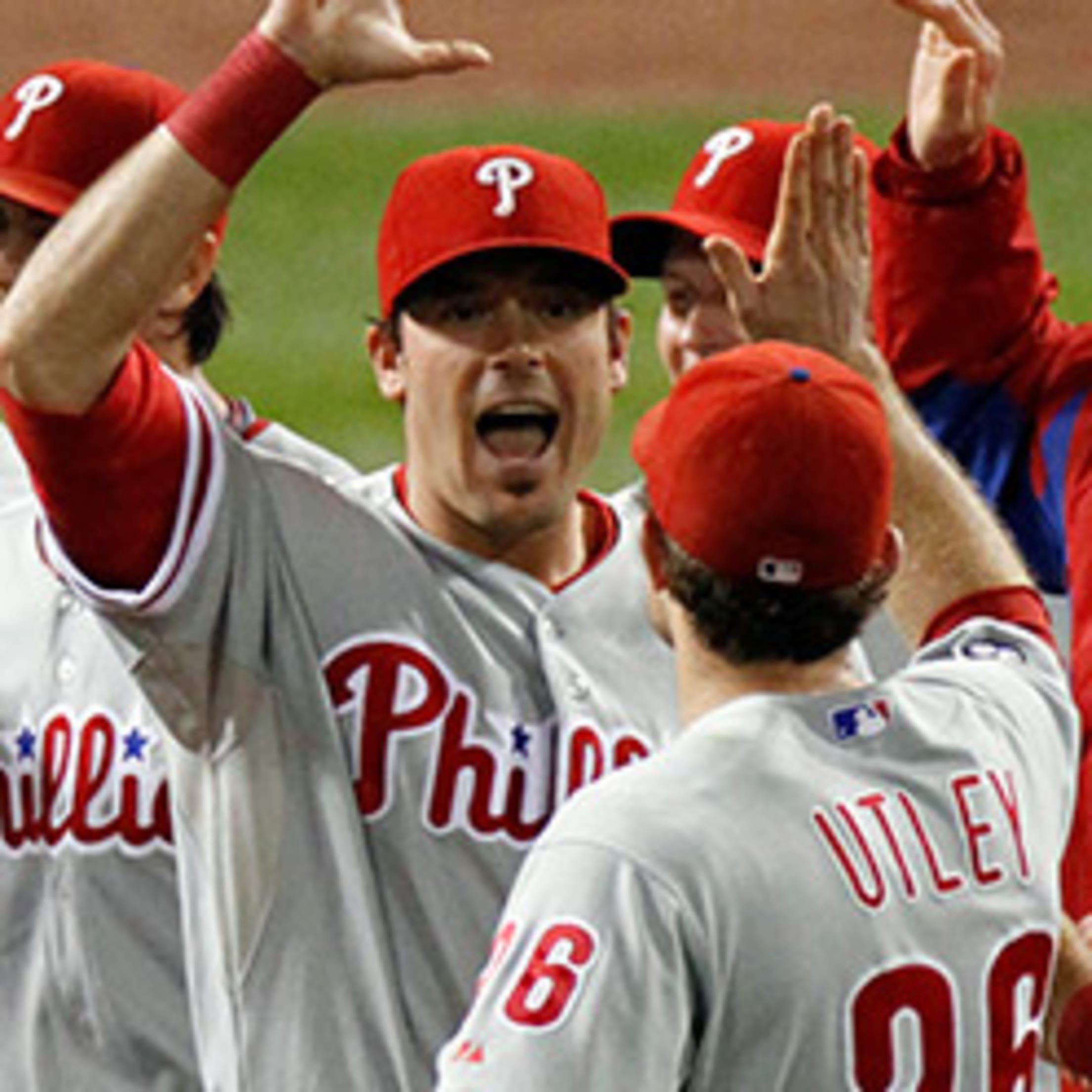 NLDS
Phillies defeat Reds
3-0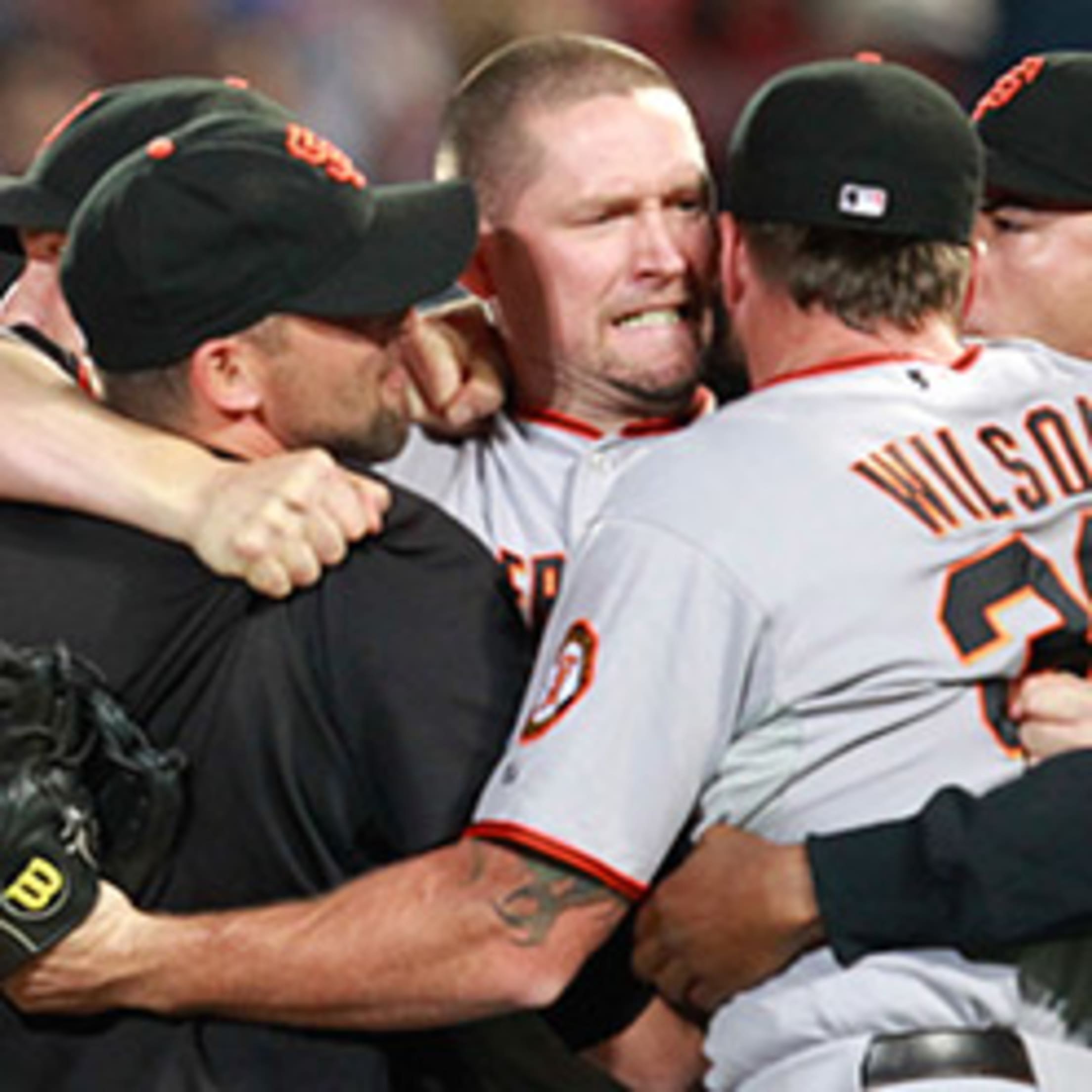 NLDS
Giants defeat Braves
3-1
2000s
2009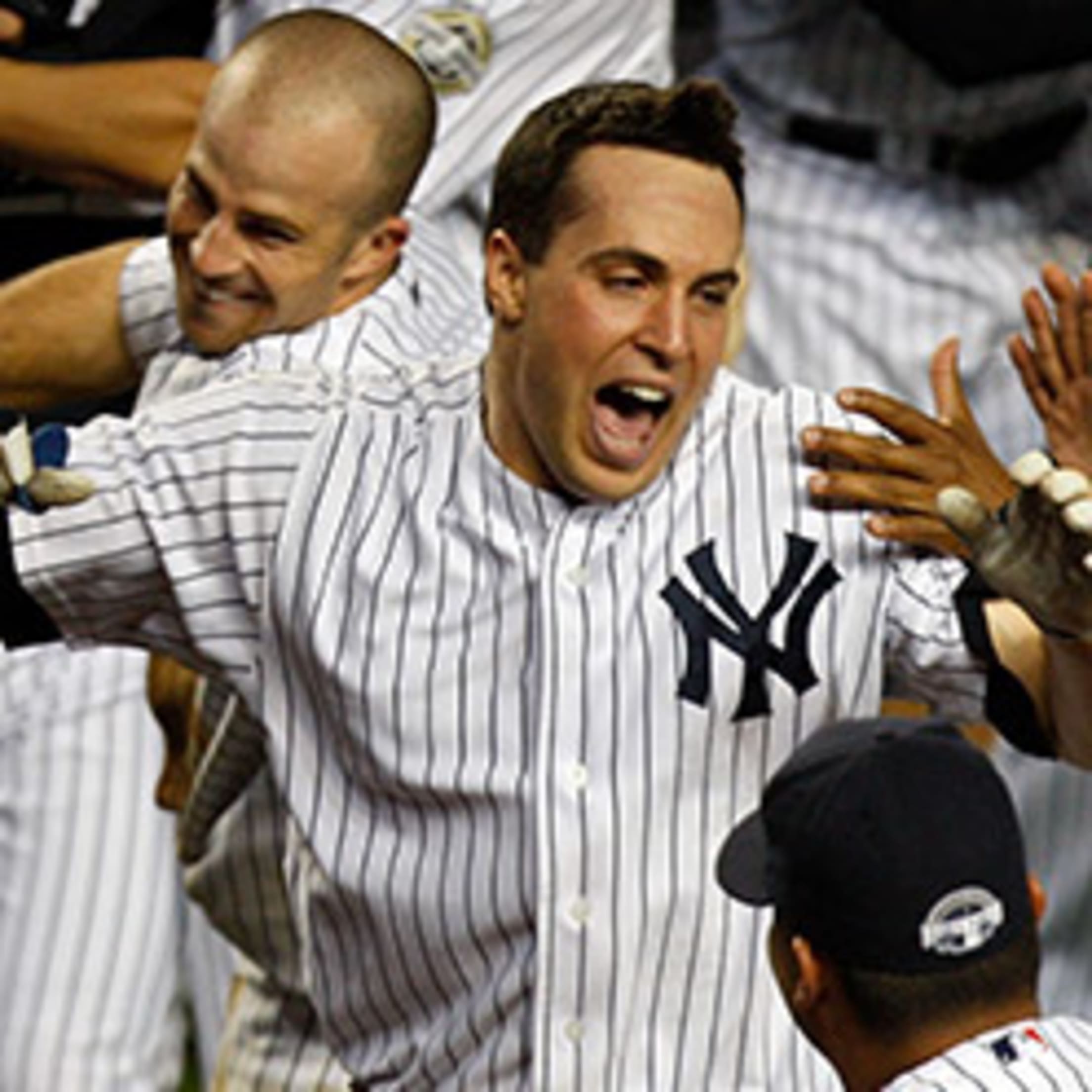 ALDS
Yankees defeat Twins
3-0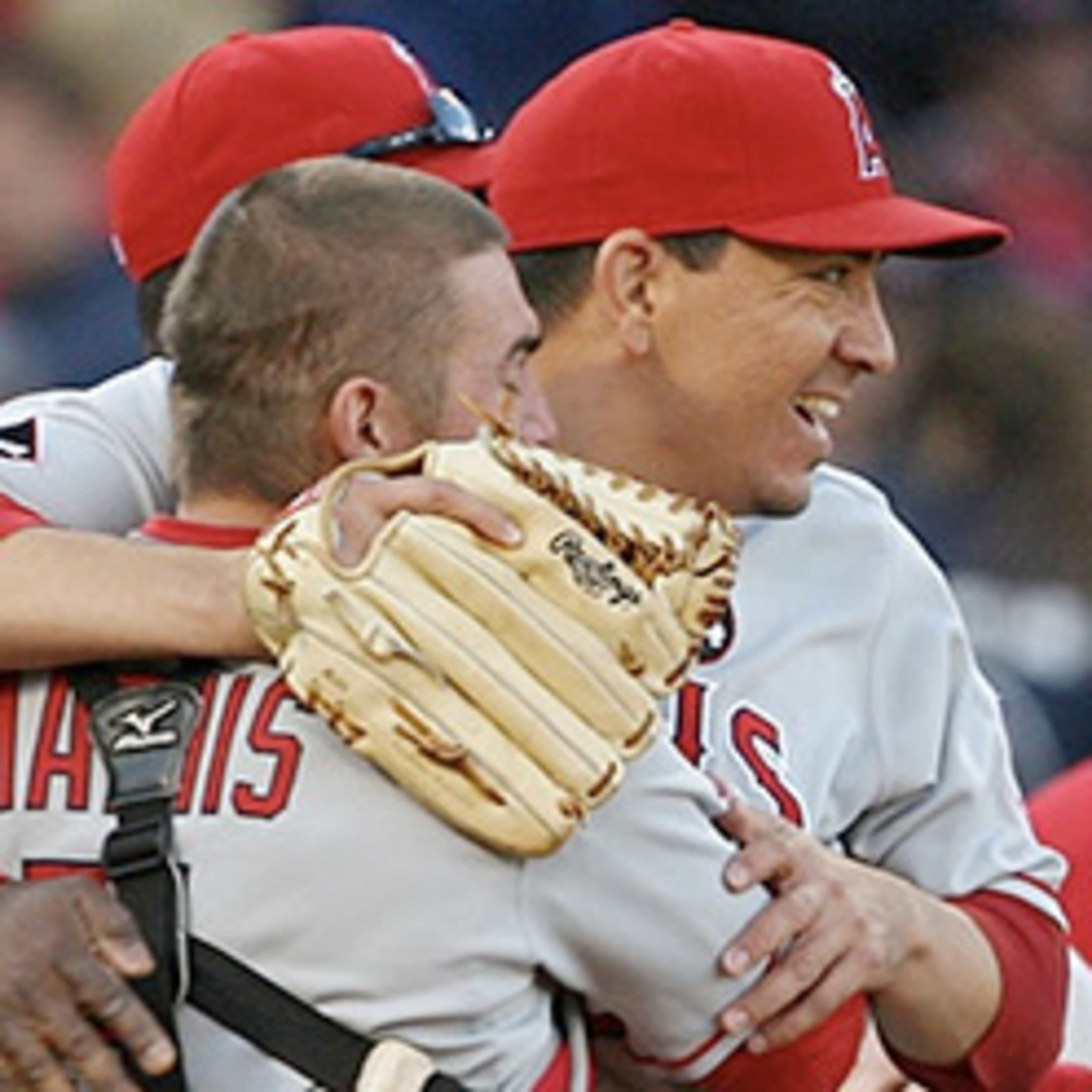 ALDS
Angels defeat Red Sox
3-0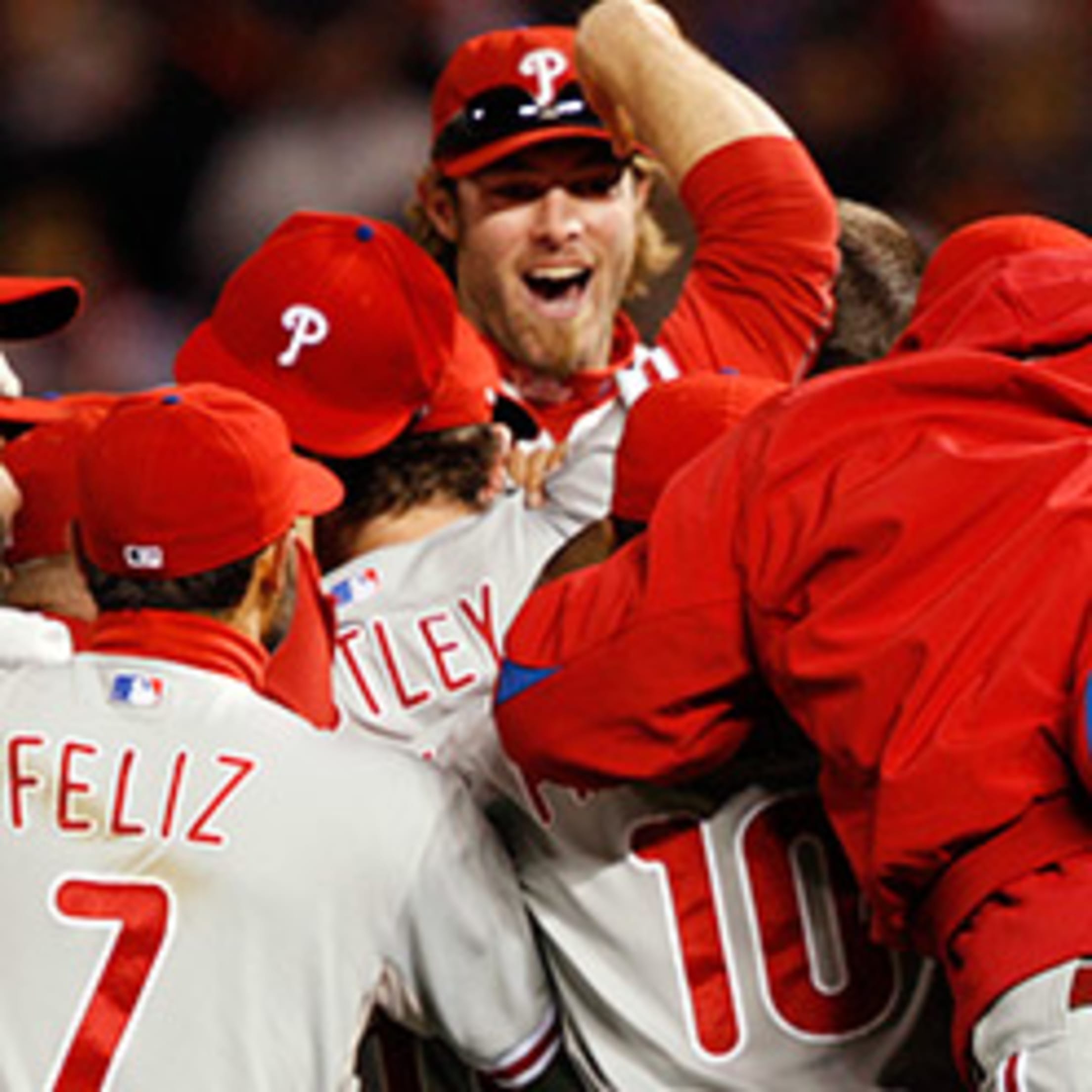 NLDS
Phillies defeat Rockies
3-1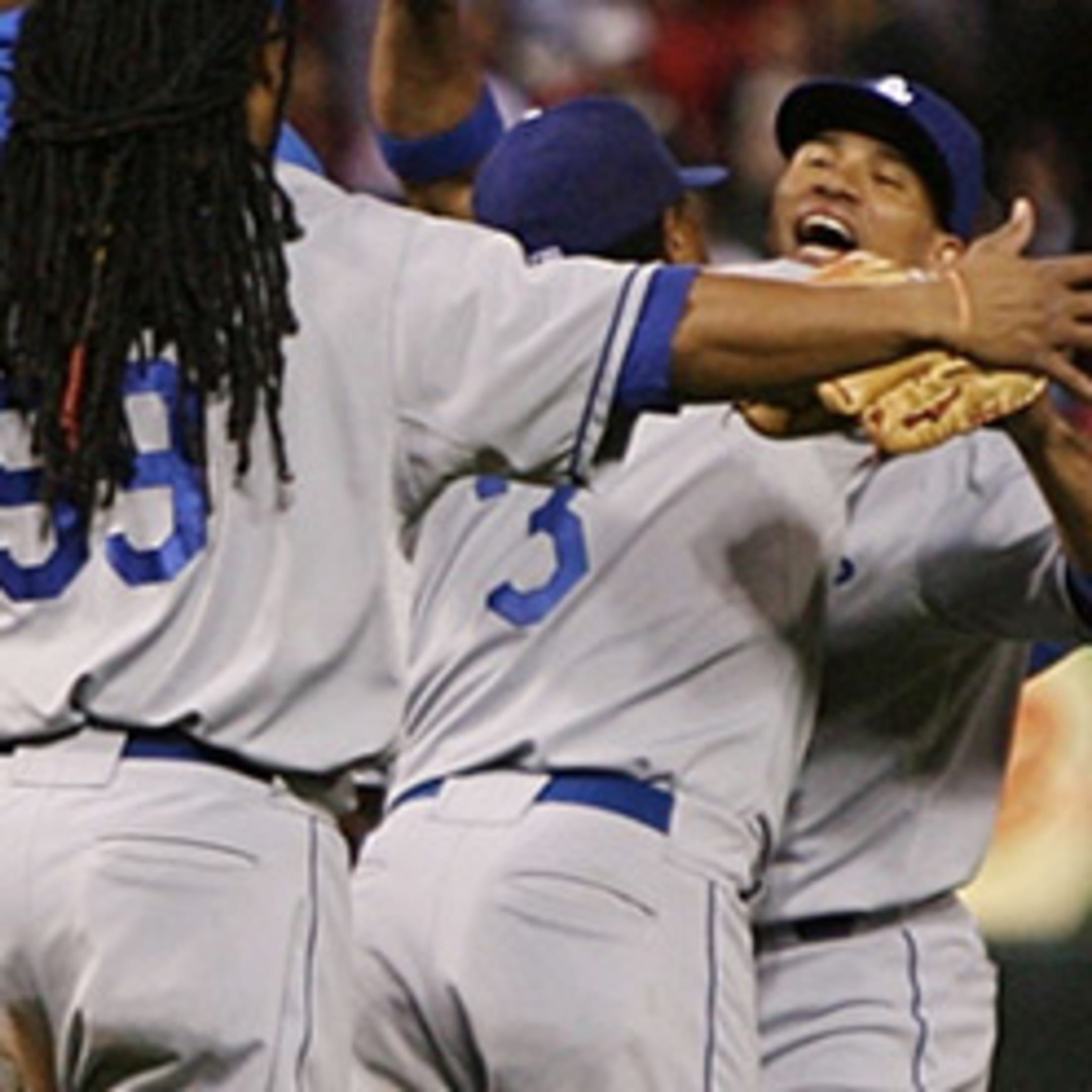 NLDS
Dodgers defeat Cardinals
3-0
2008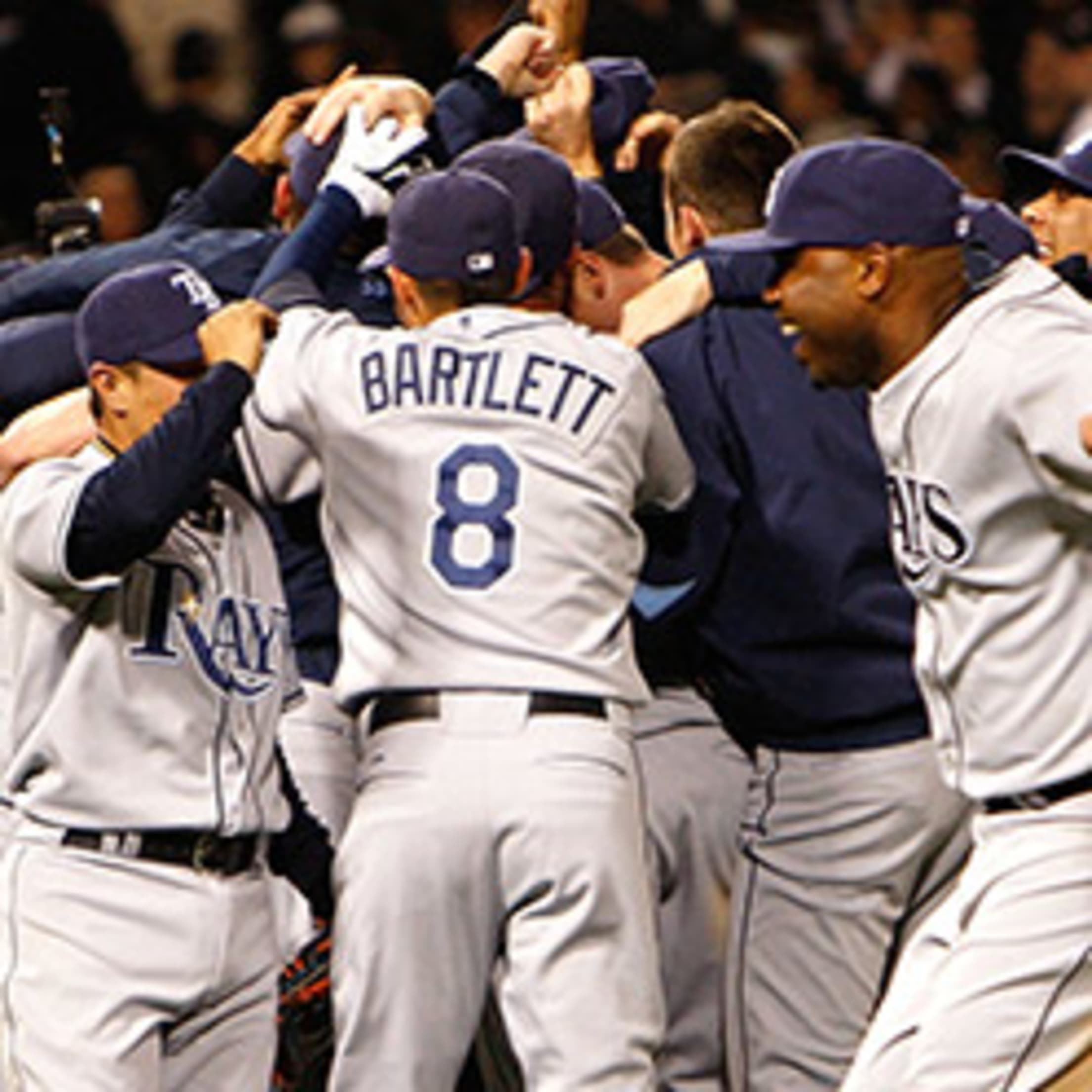 ALDS
Rays defeat White Sox
3-1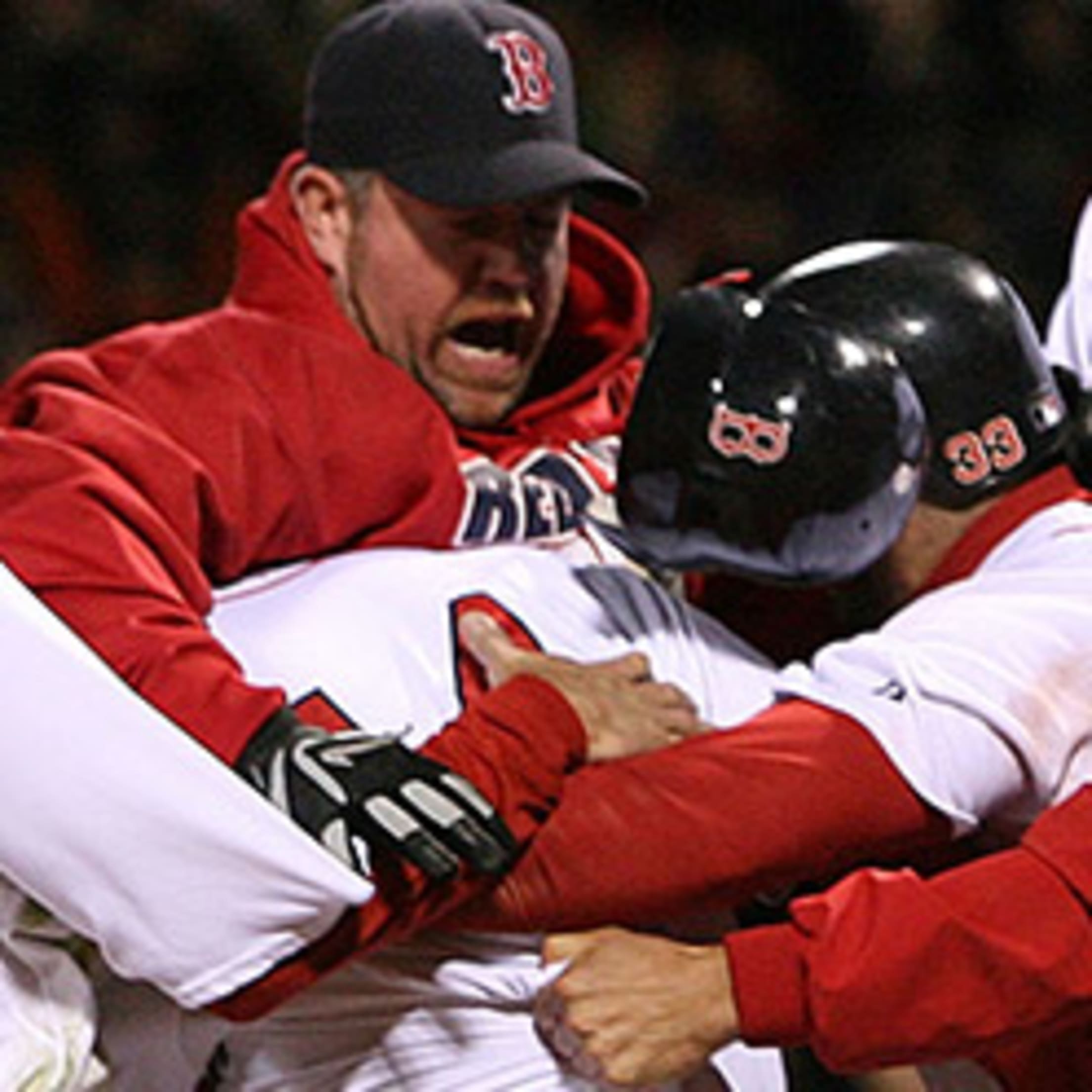 ALDS
Red Sox defeat Angels
3-1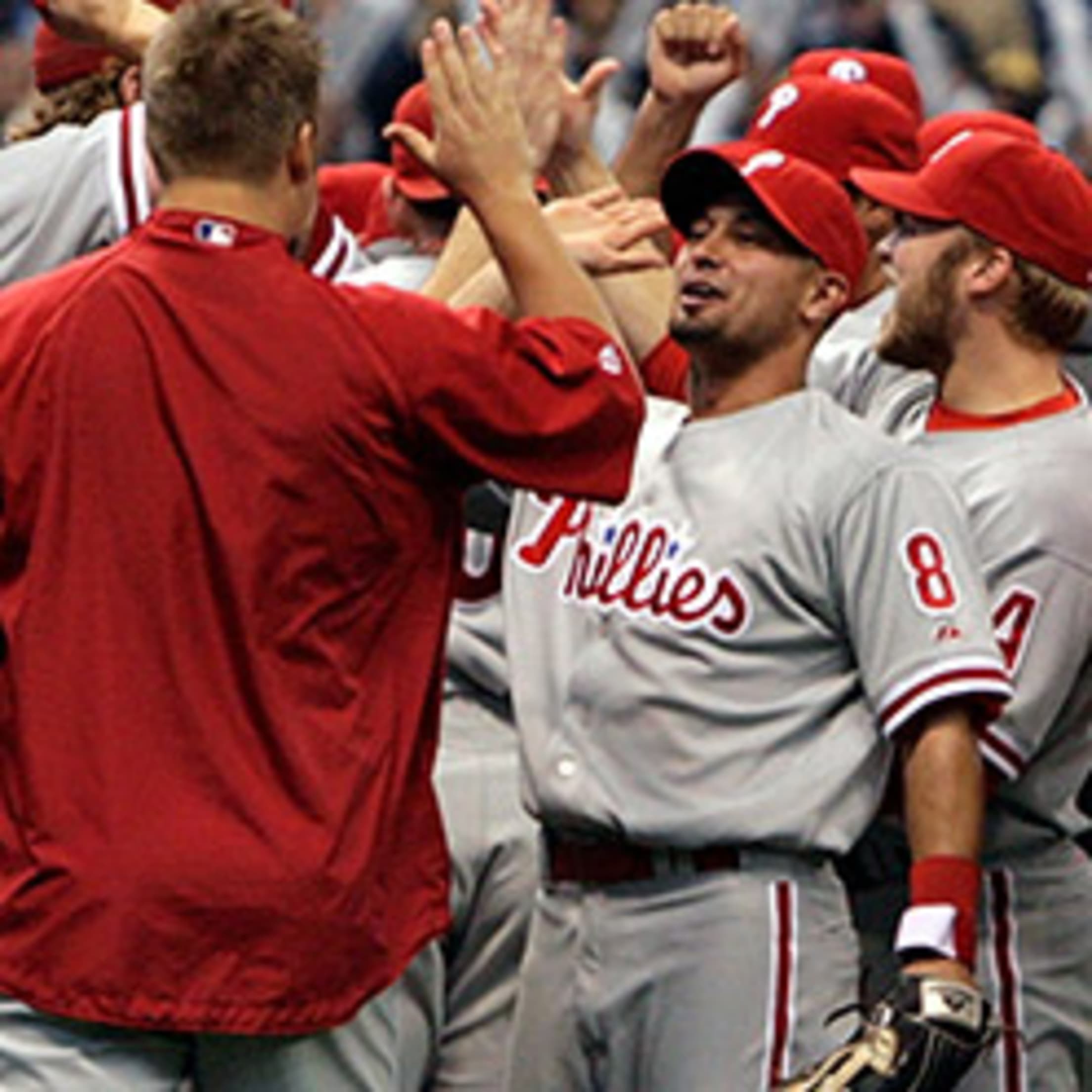 NLDS
Phillies defeat Brewers
3-1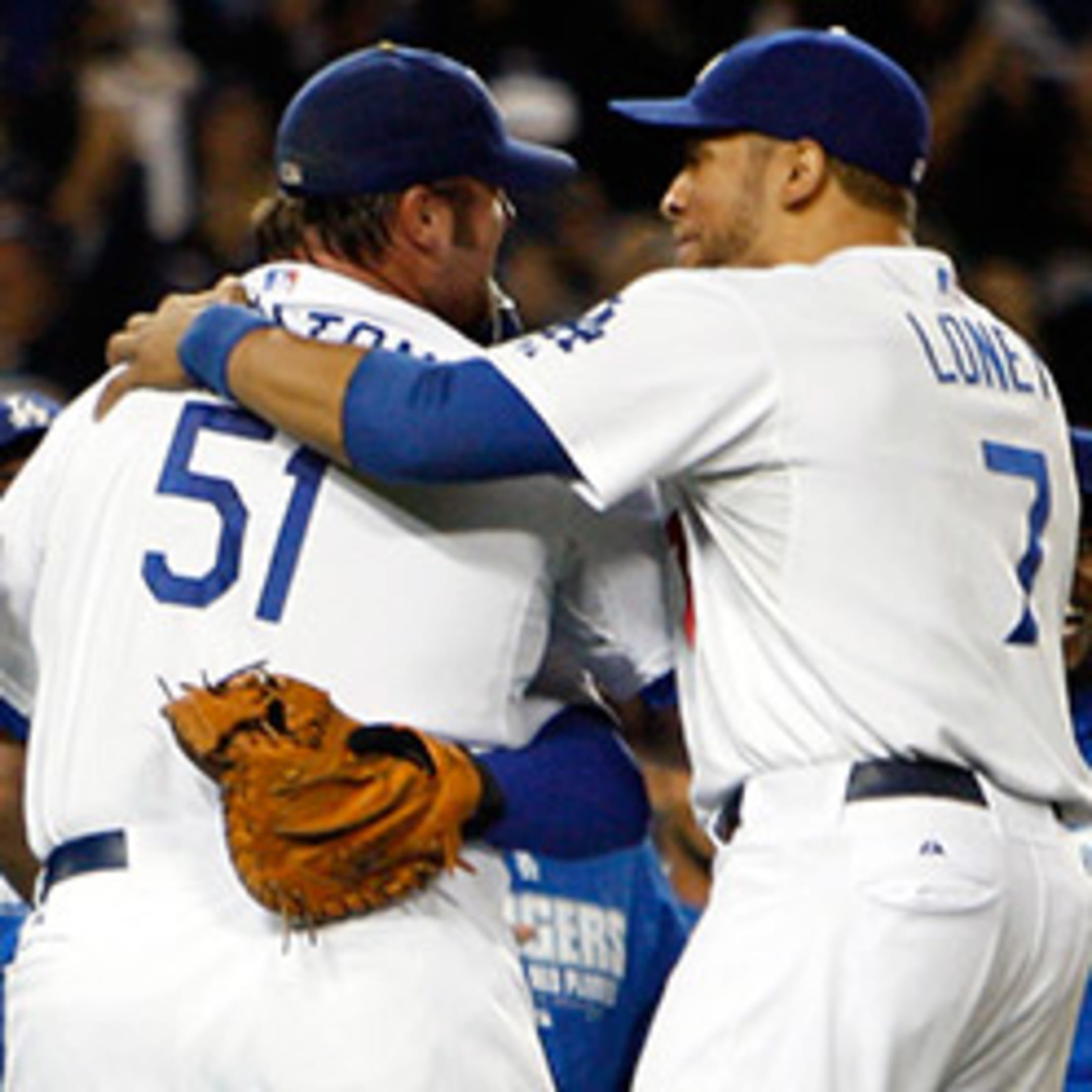 NLDS
Dodgers defeat Cubs
3-0
2007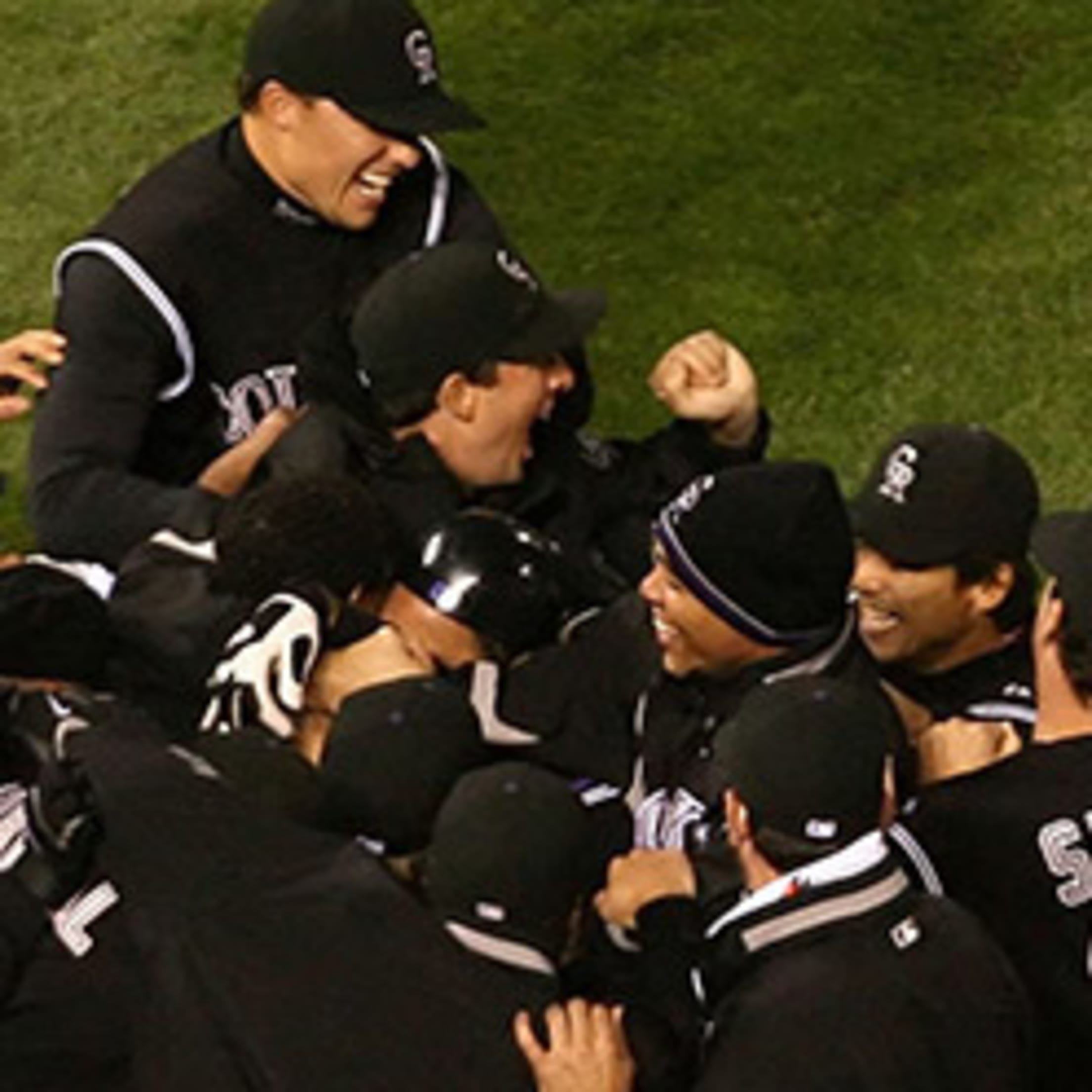 NLDS
Rockies defeat Phillies
3-0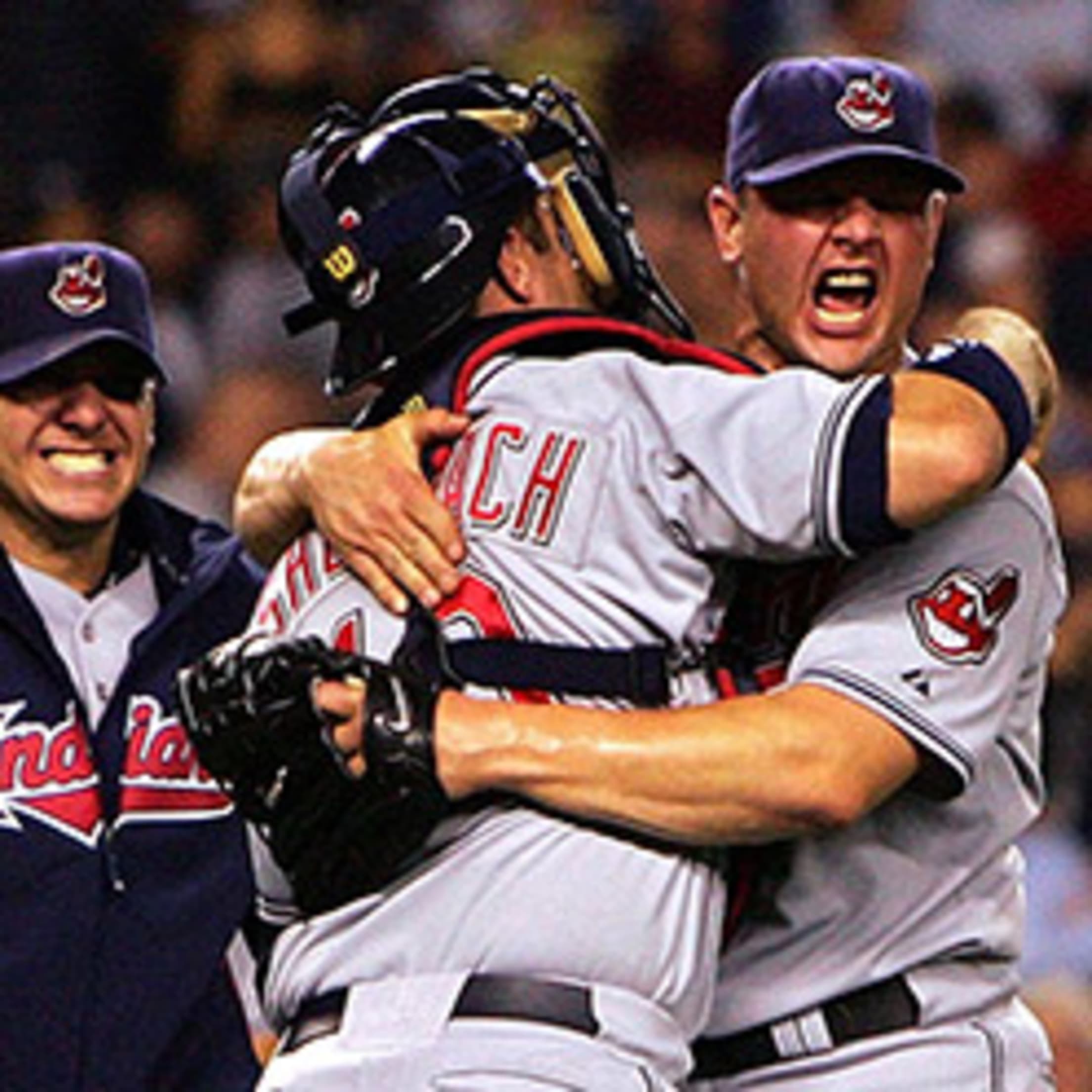 ALDS
Indians defeat Yankees
3-1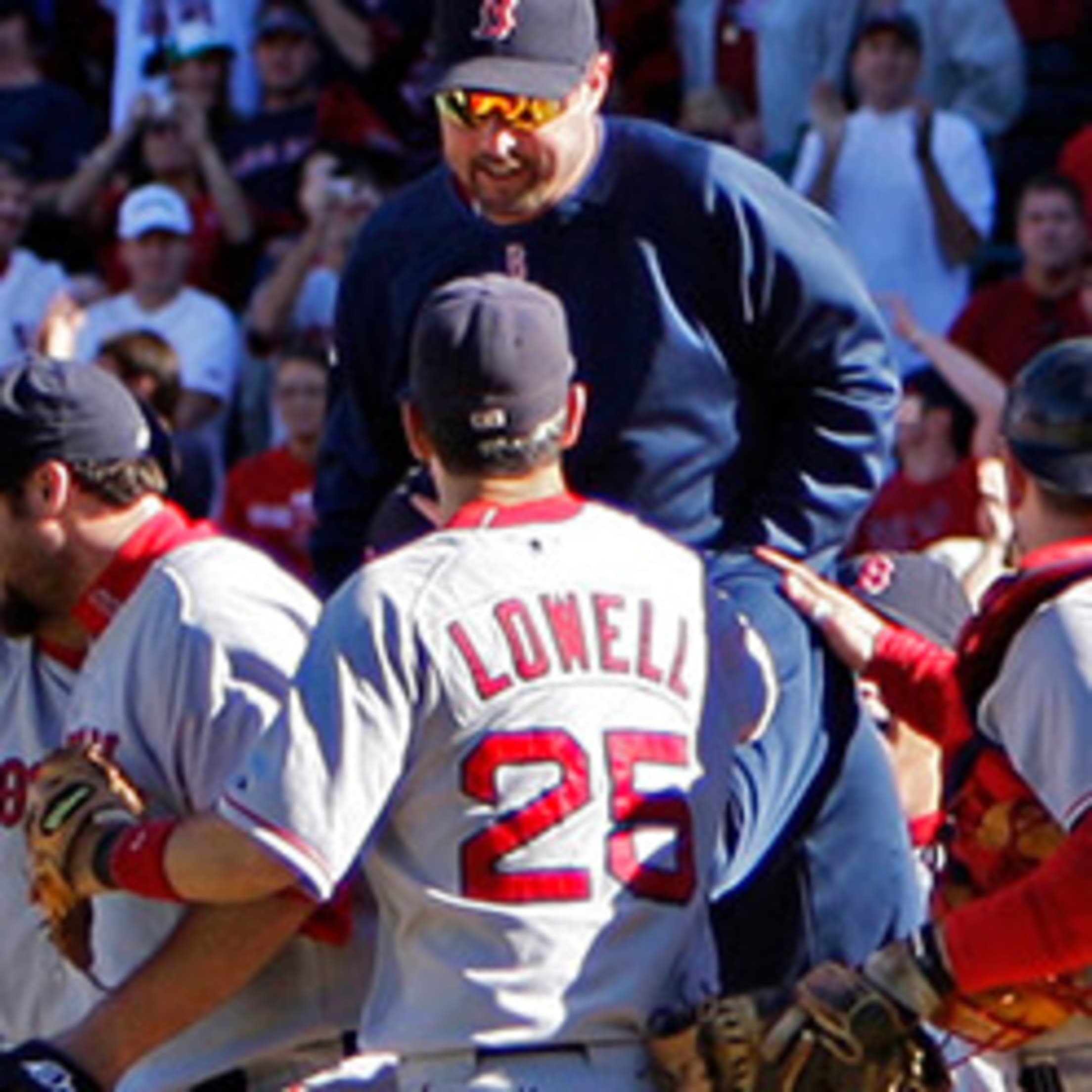 ALDS
Red Sox defeat Angels
3-0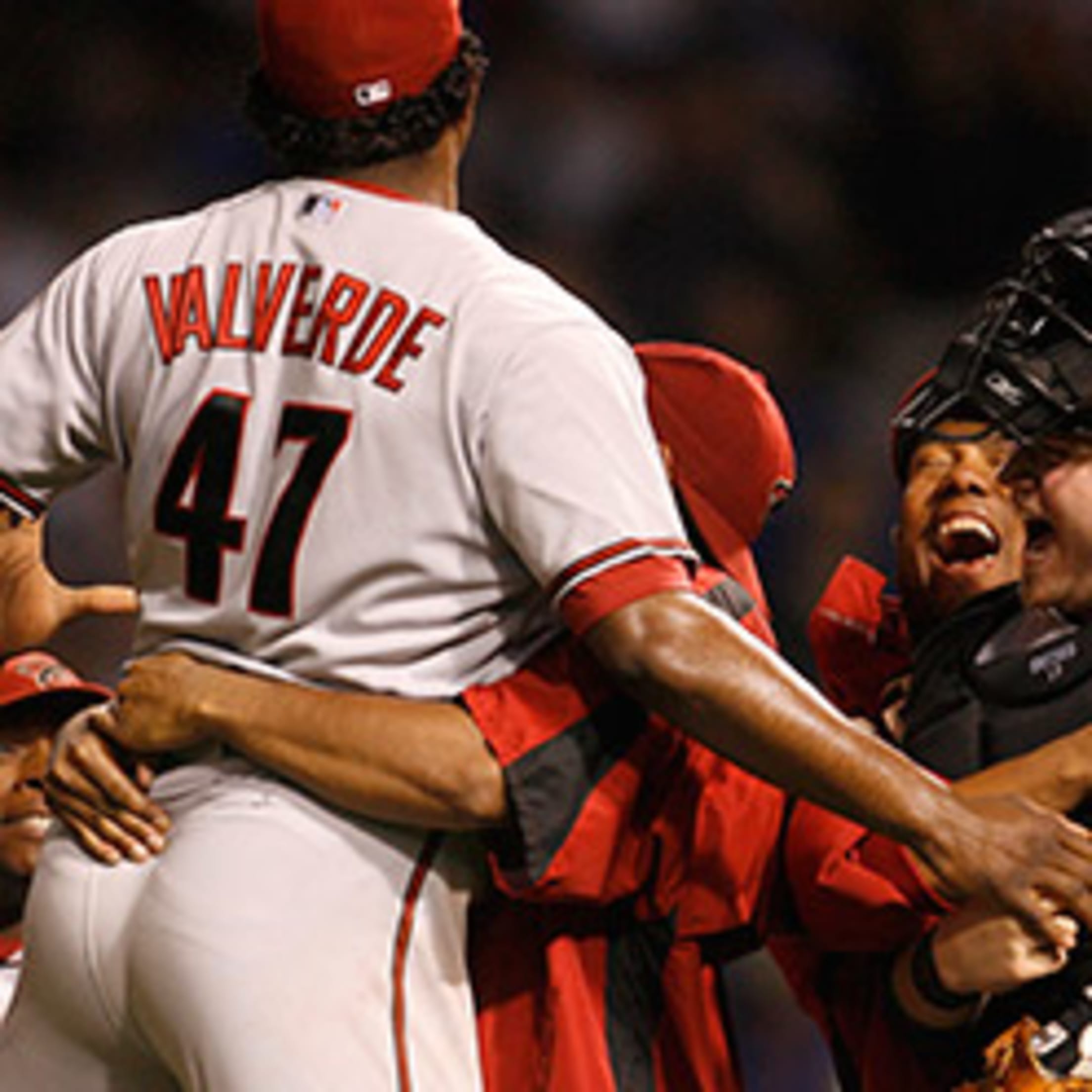 NLDS
D-backs defeat Cubs
3-0
2006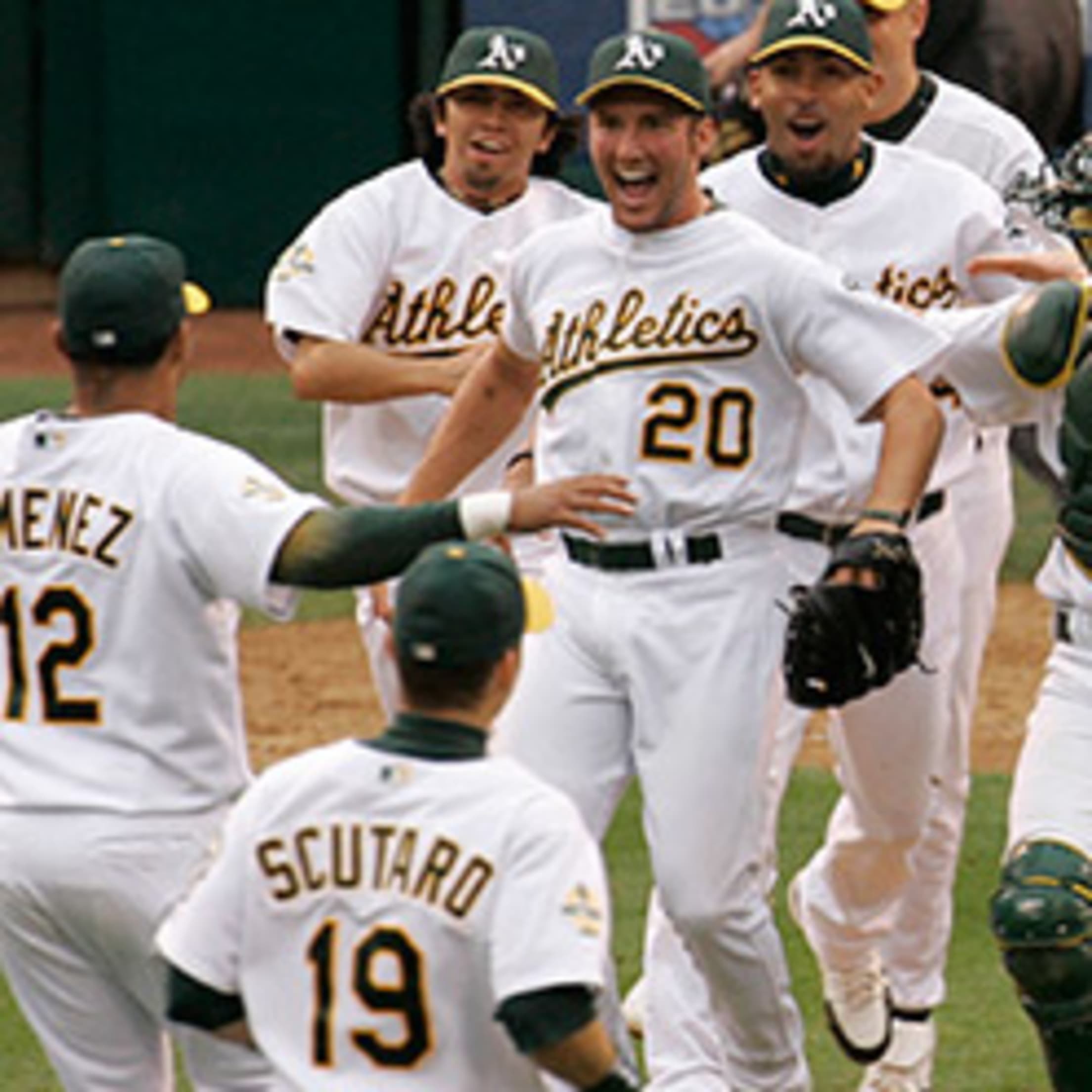 ALDS
Athletics defeat Twins
3-0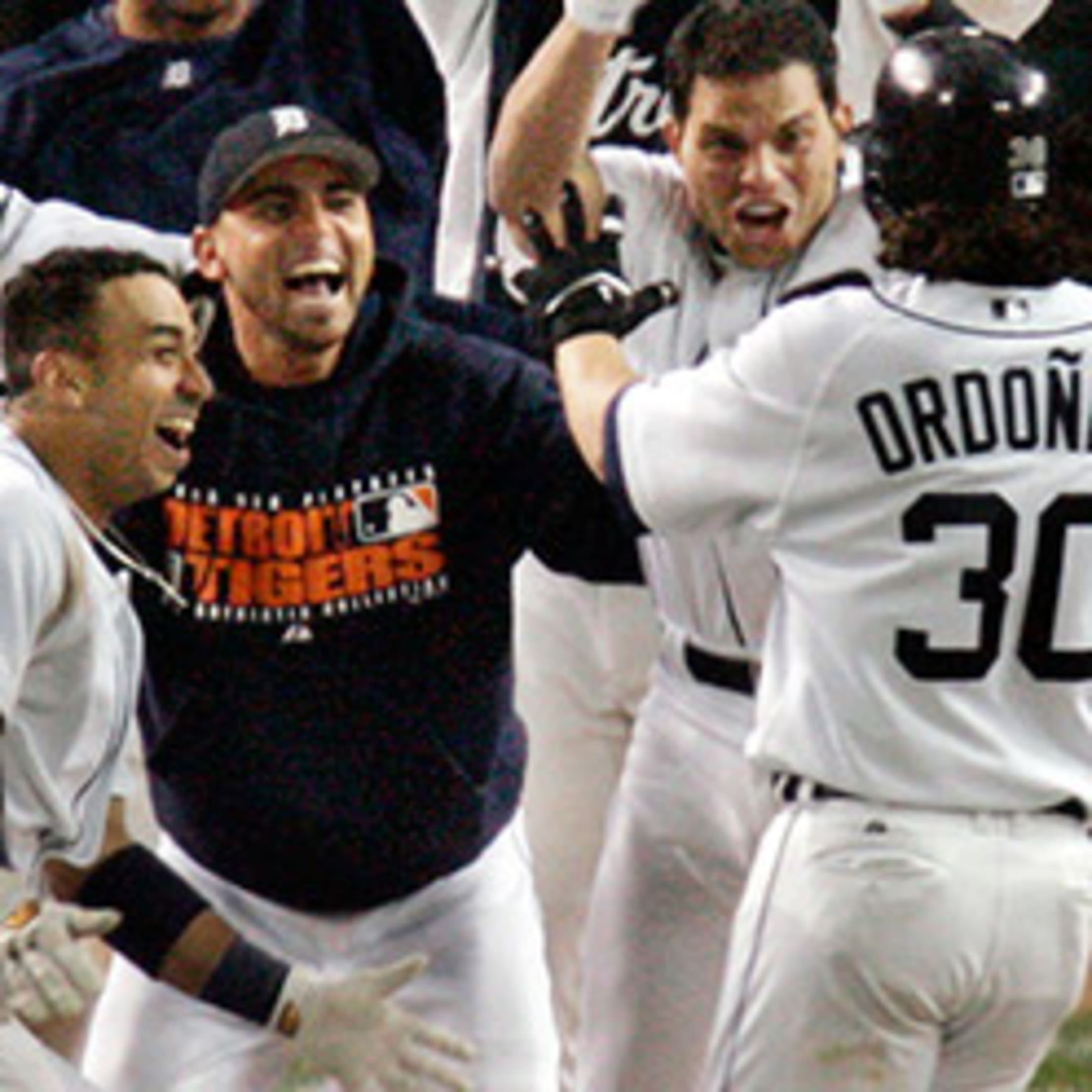 ALDS
Tigers defeat Yankees
3-1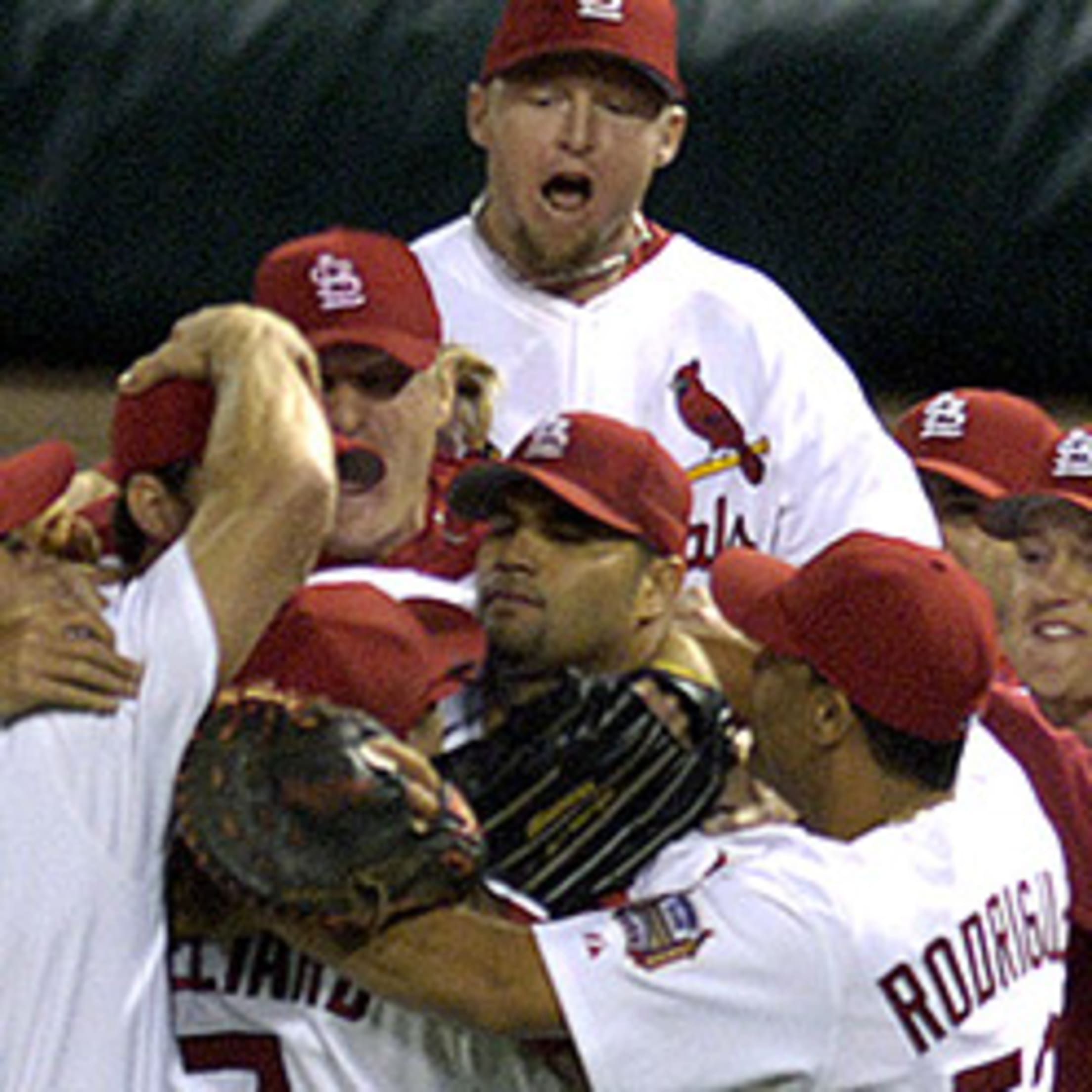 NLDS
Cardinals defeat Padres
3-1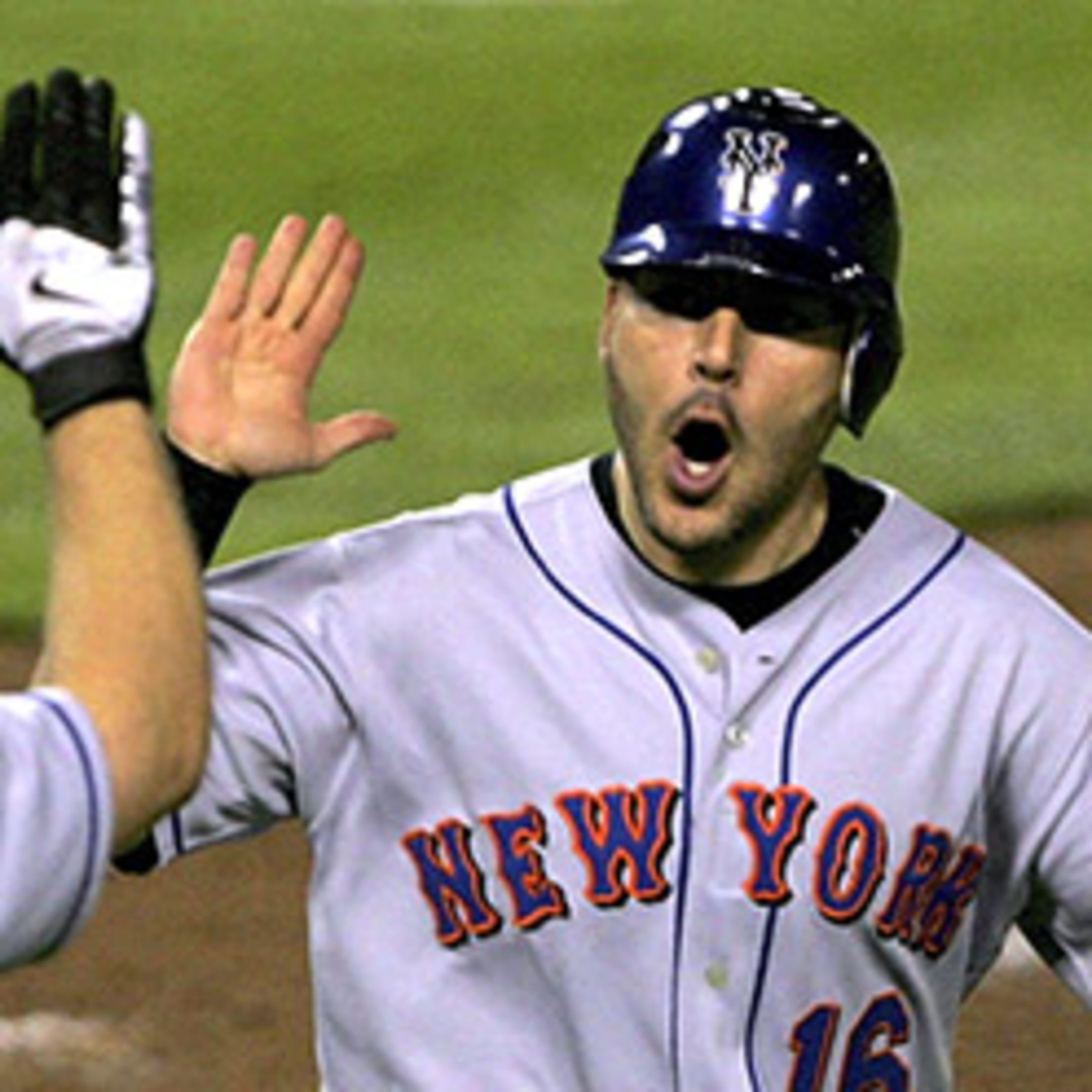 NLDS
Mets defeat Dodgers
3-0
2005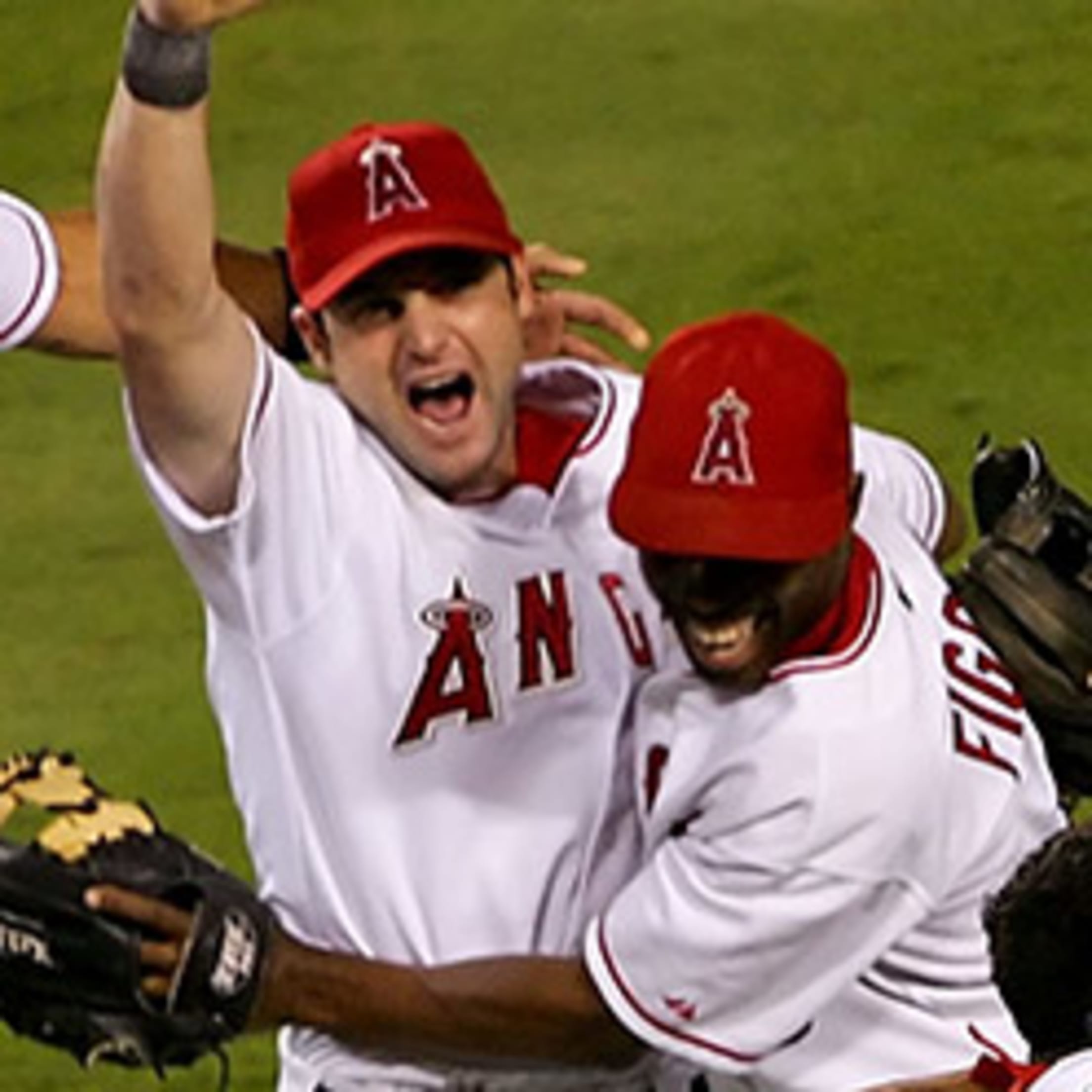 ALDS
Angels defeat Yankees
3-2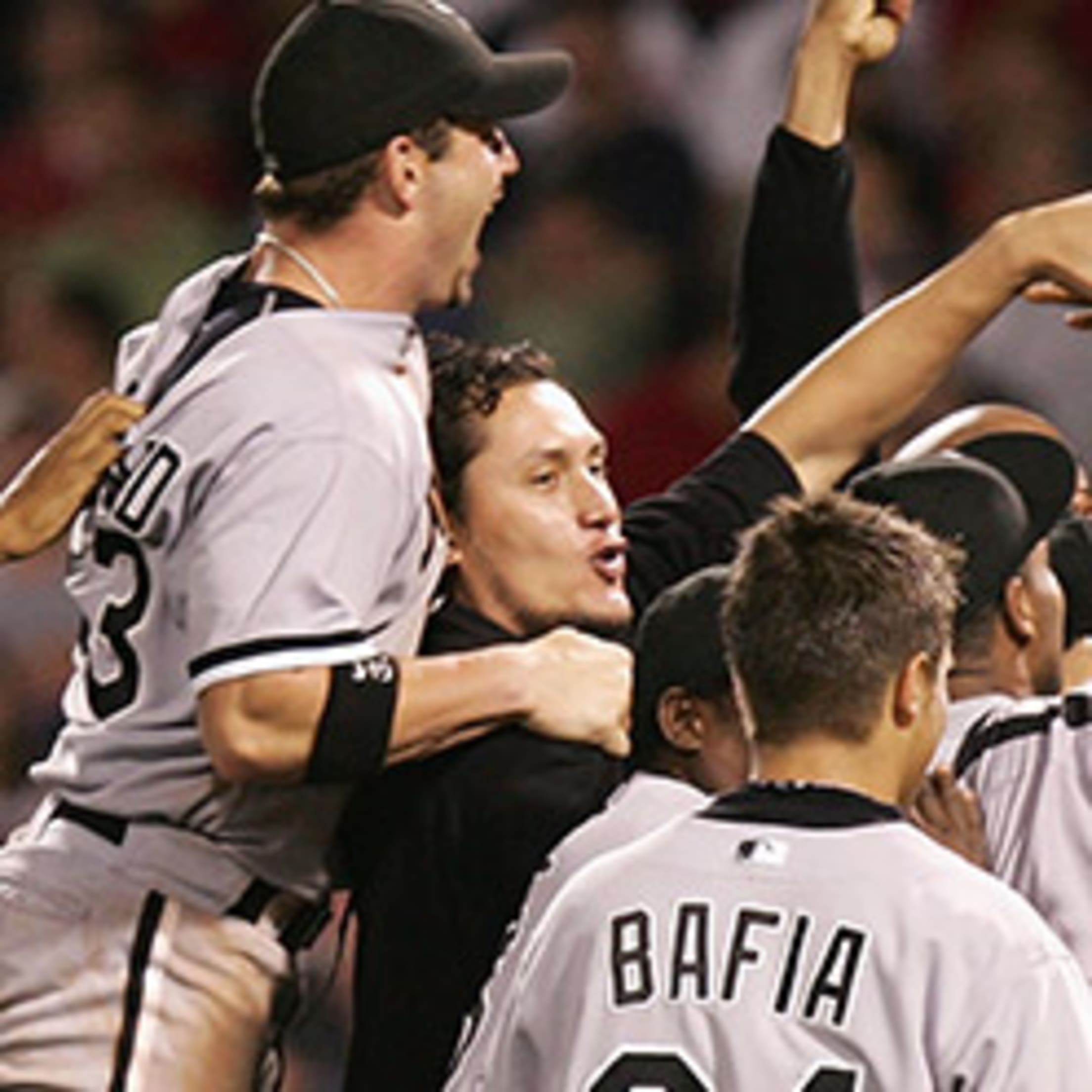 ALDS
White Sox defeat Red Sox
3-0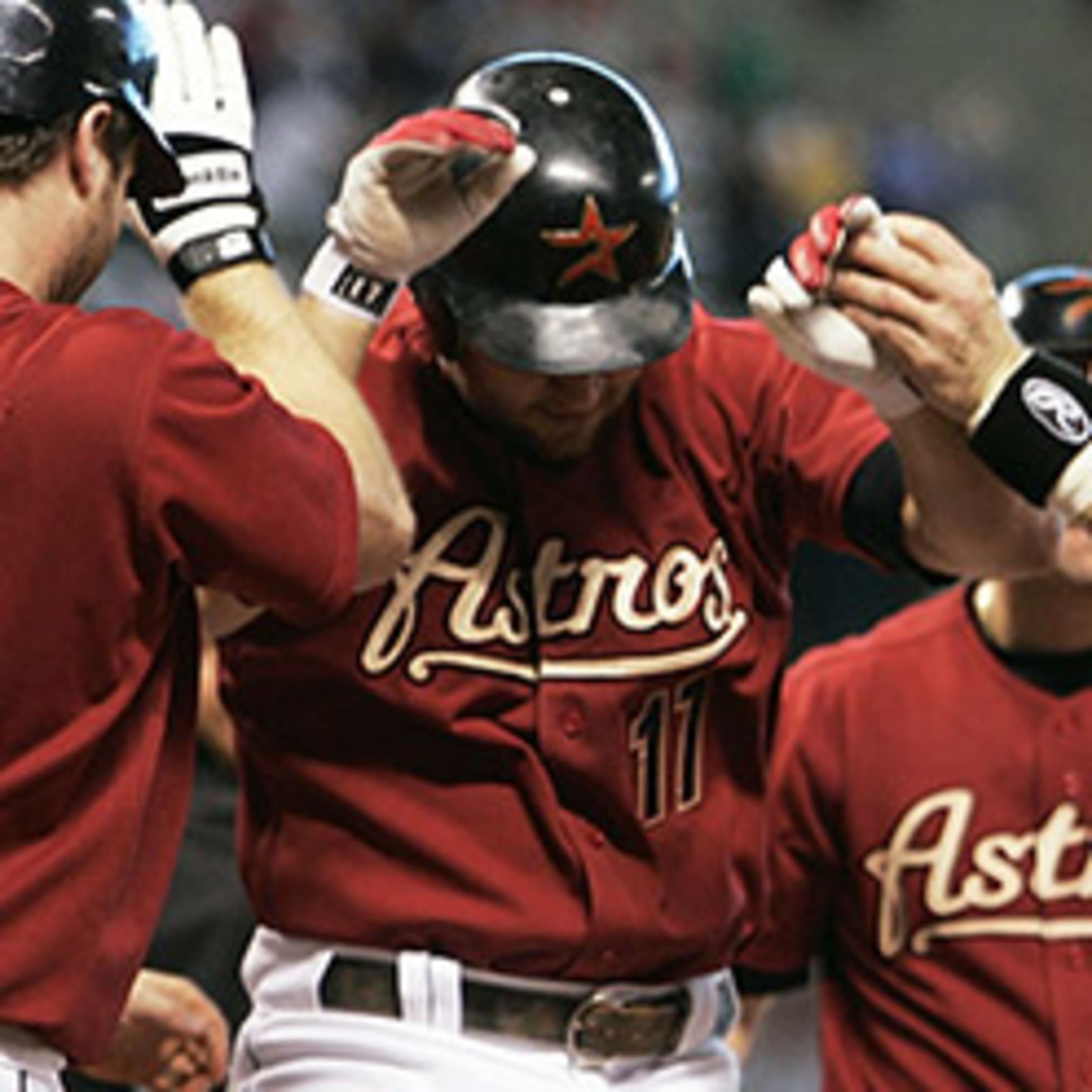 NLDS
Astros defeat Braves
3-1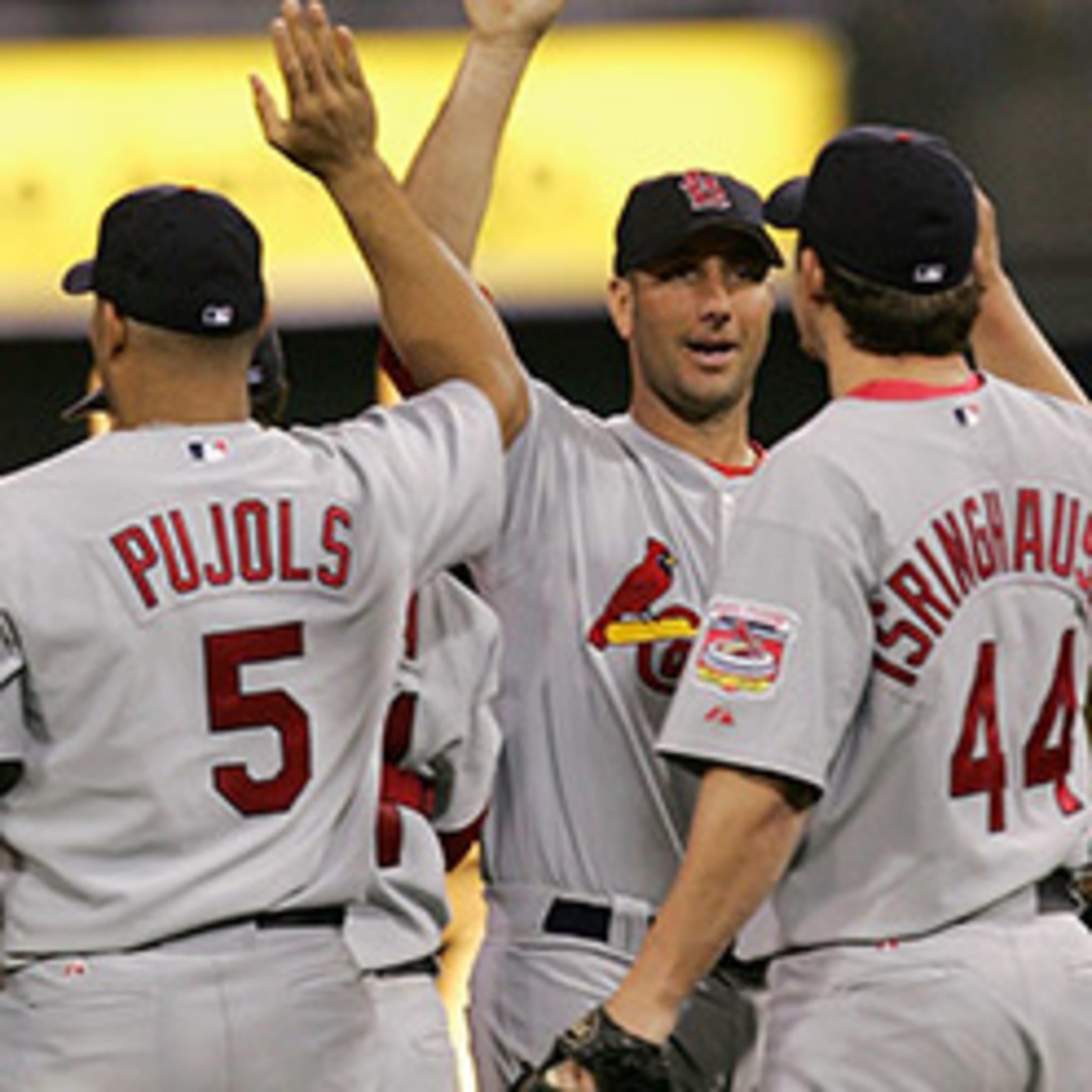 NLDS
Cardinals defeat Padres
3-0
2004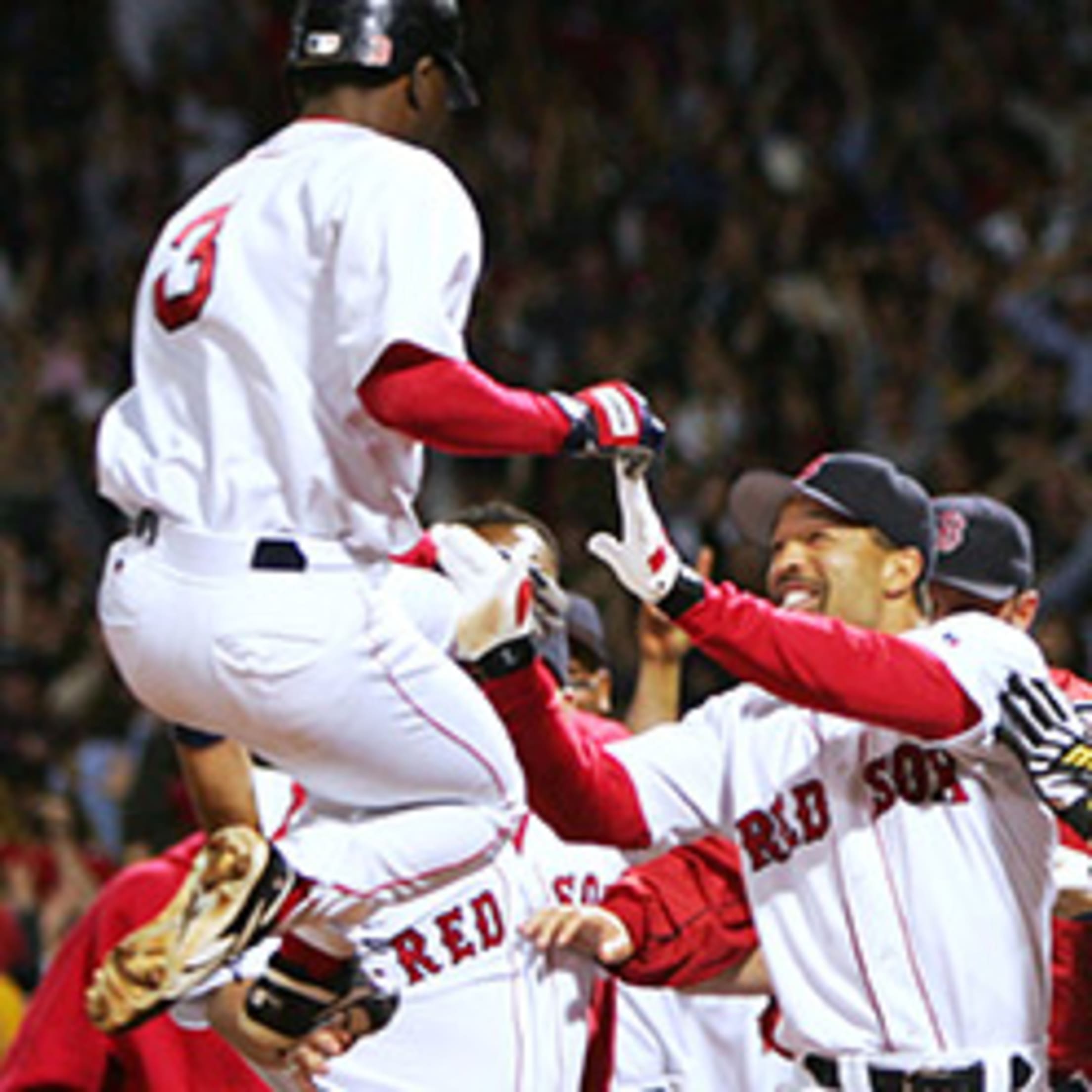 ALDS
Red Sox defeat Angels
3-0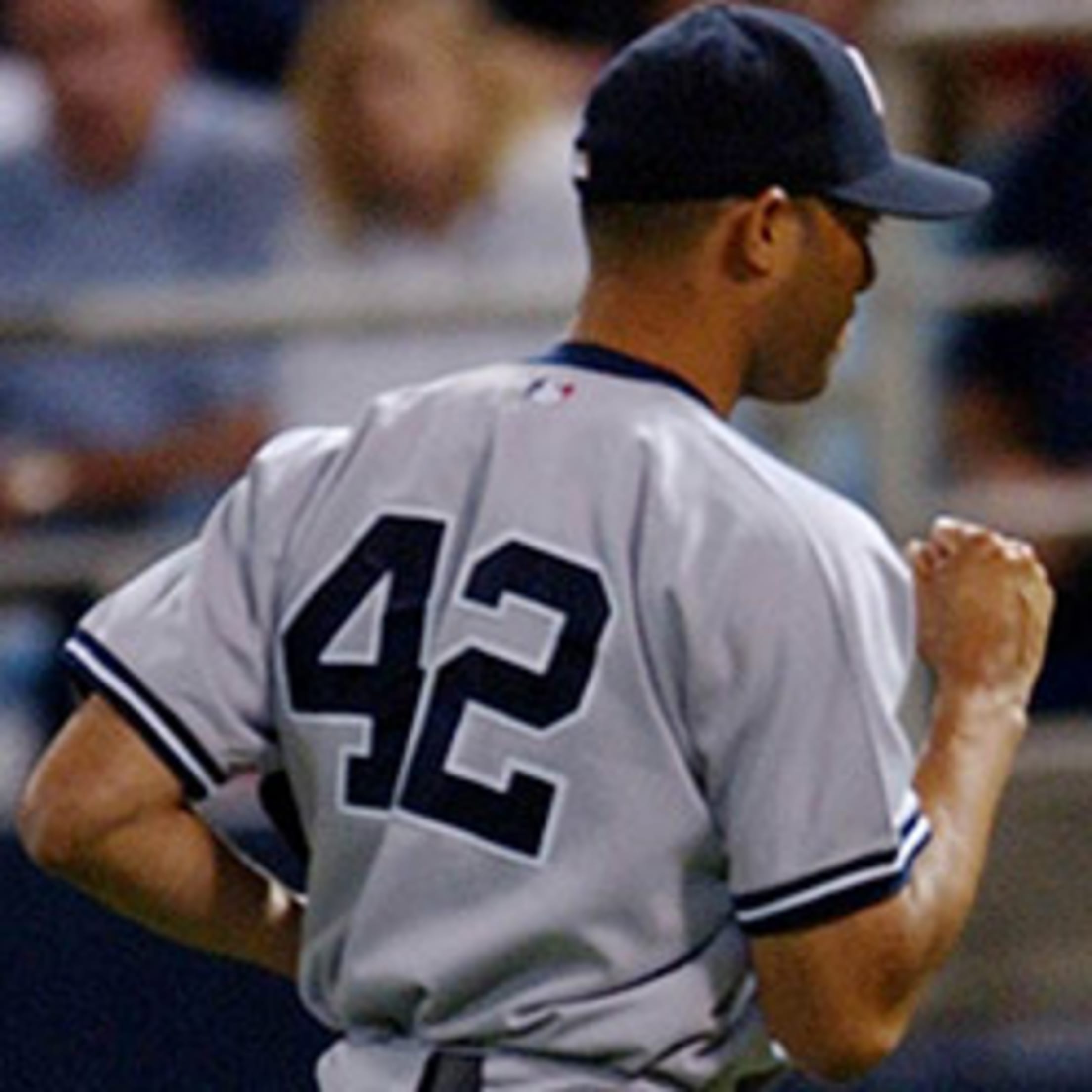 ALDS
Yankees defeat Twins
3-1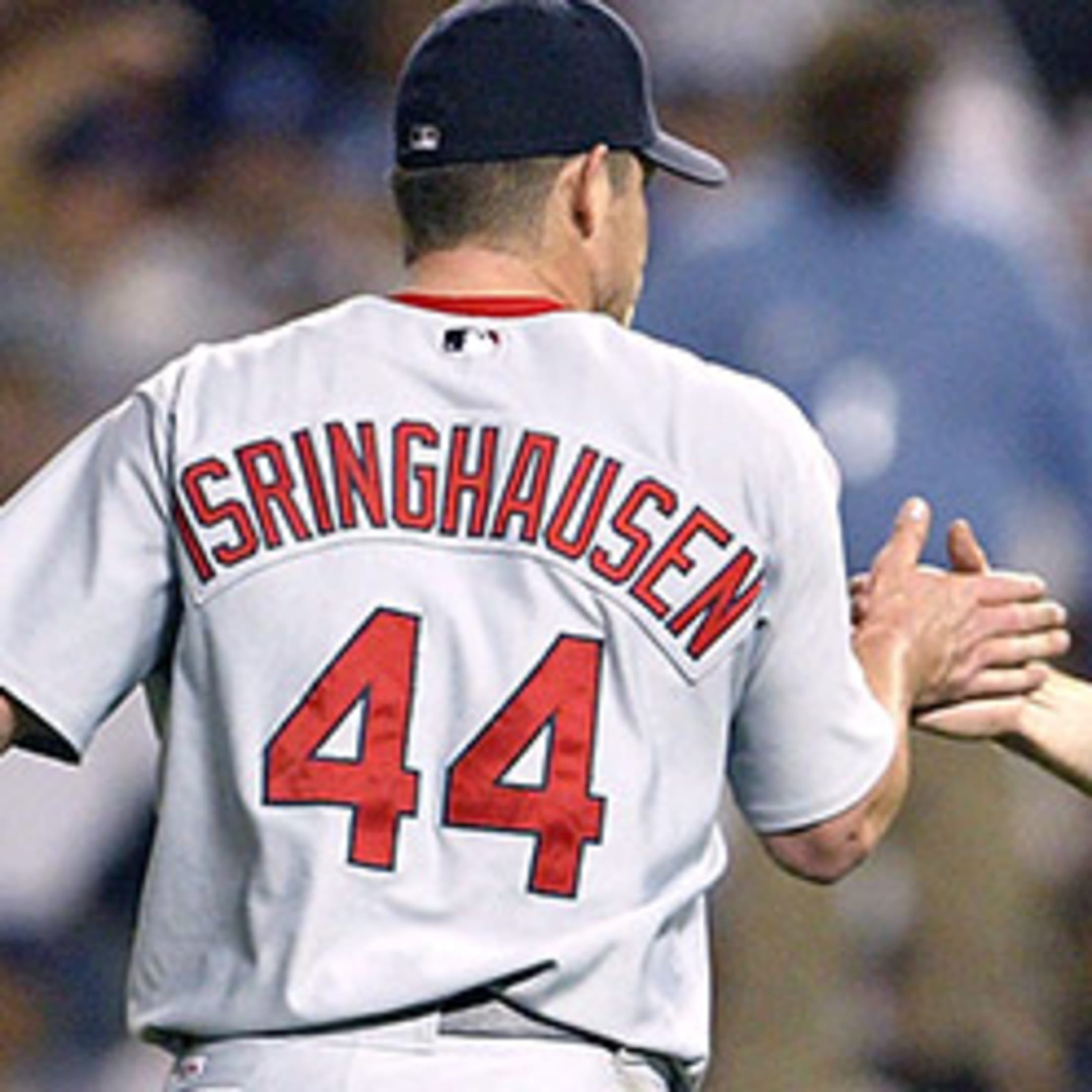 NLDS
Cardinals defeat Dodgers
3-1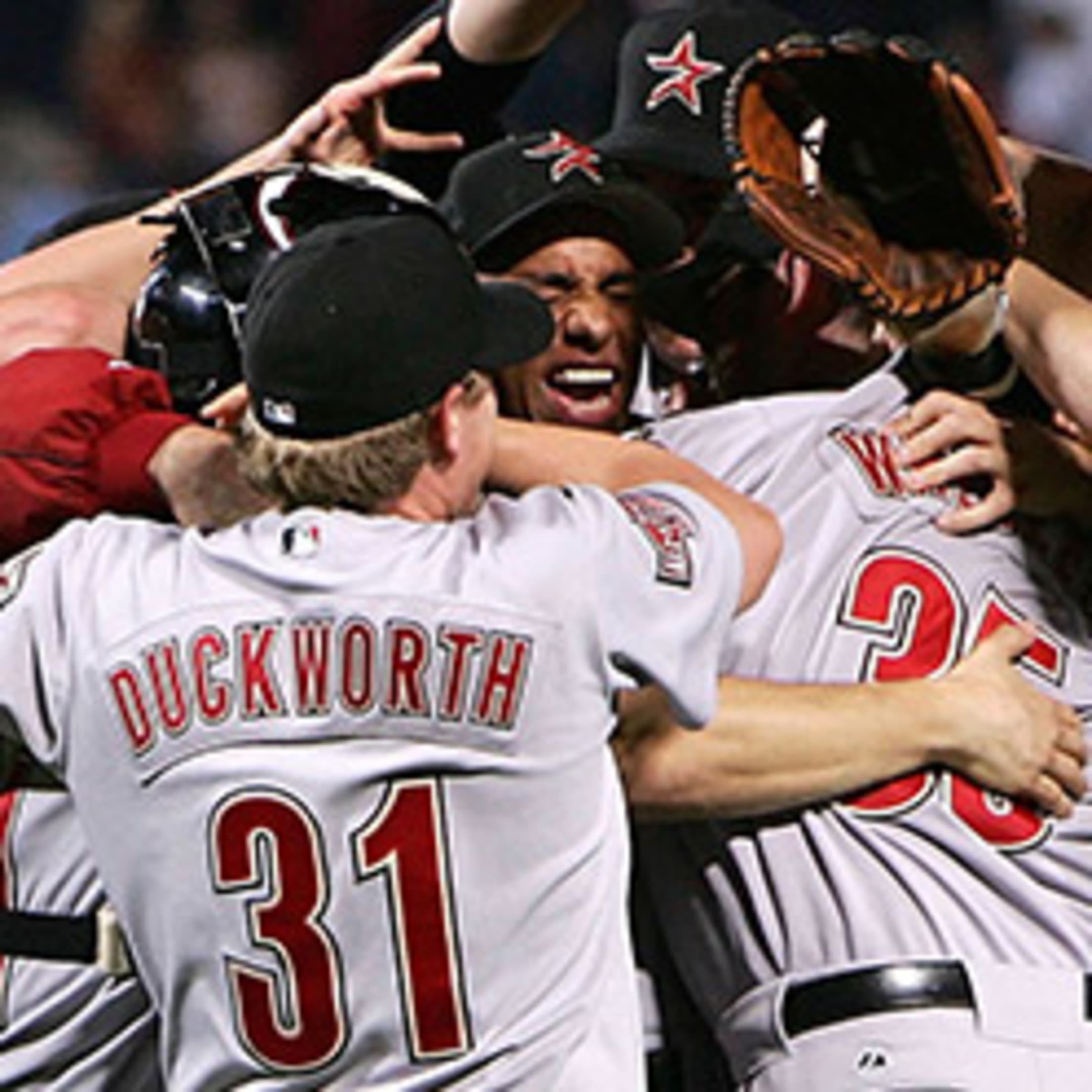 NLDS
Astros defeat Braves
3-2
2003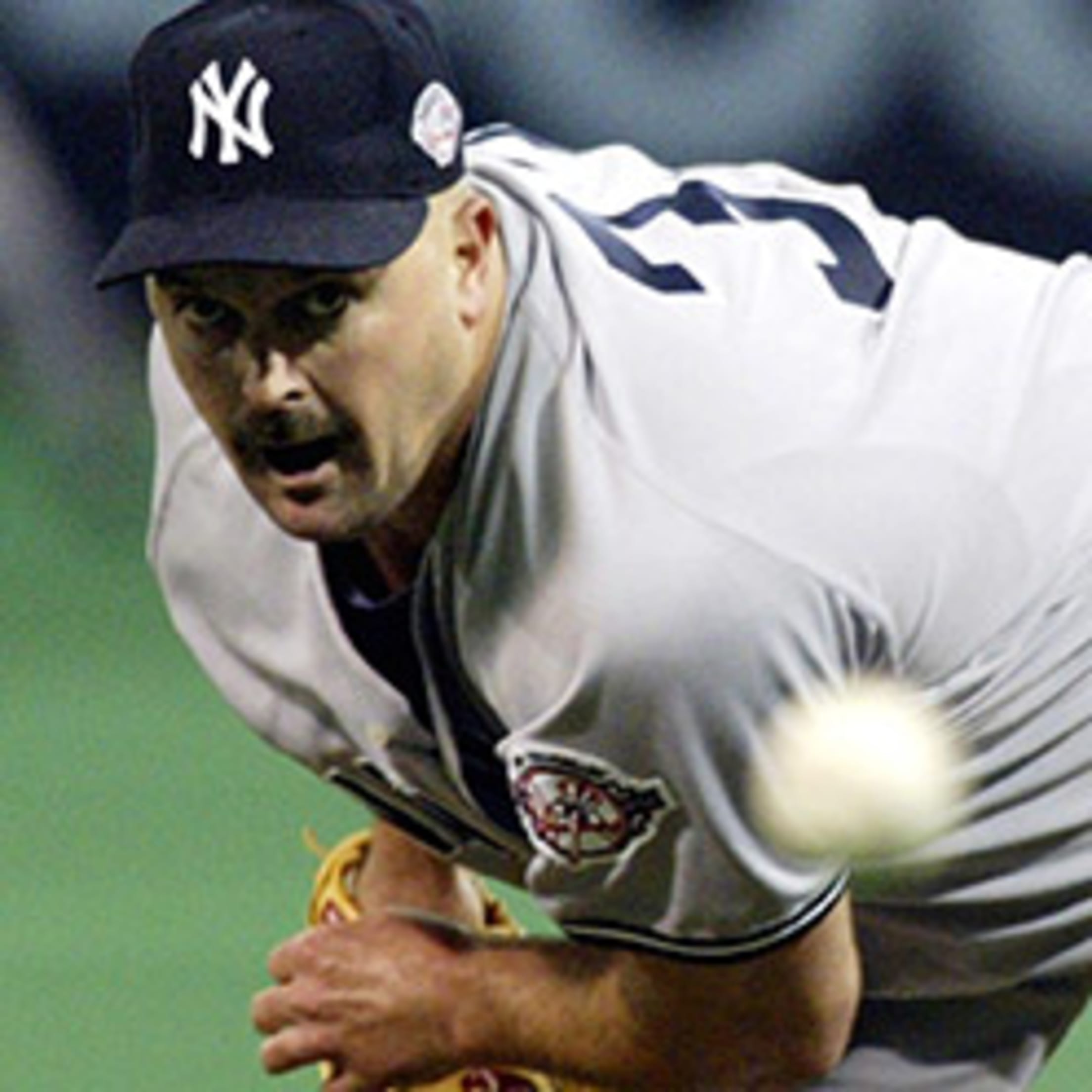 ALDS
Yankees defeat Twins
3-1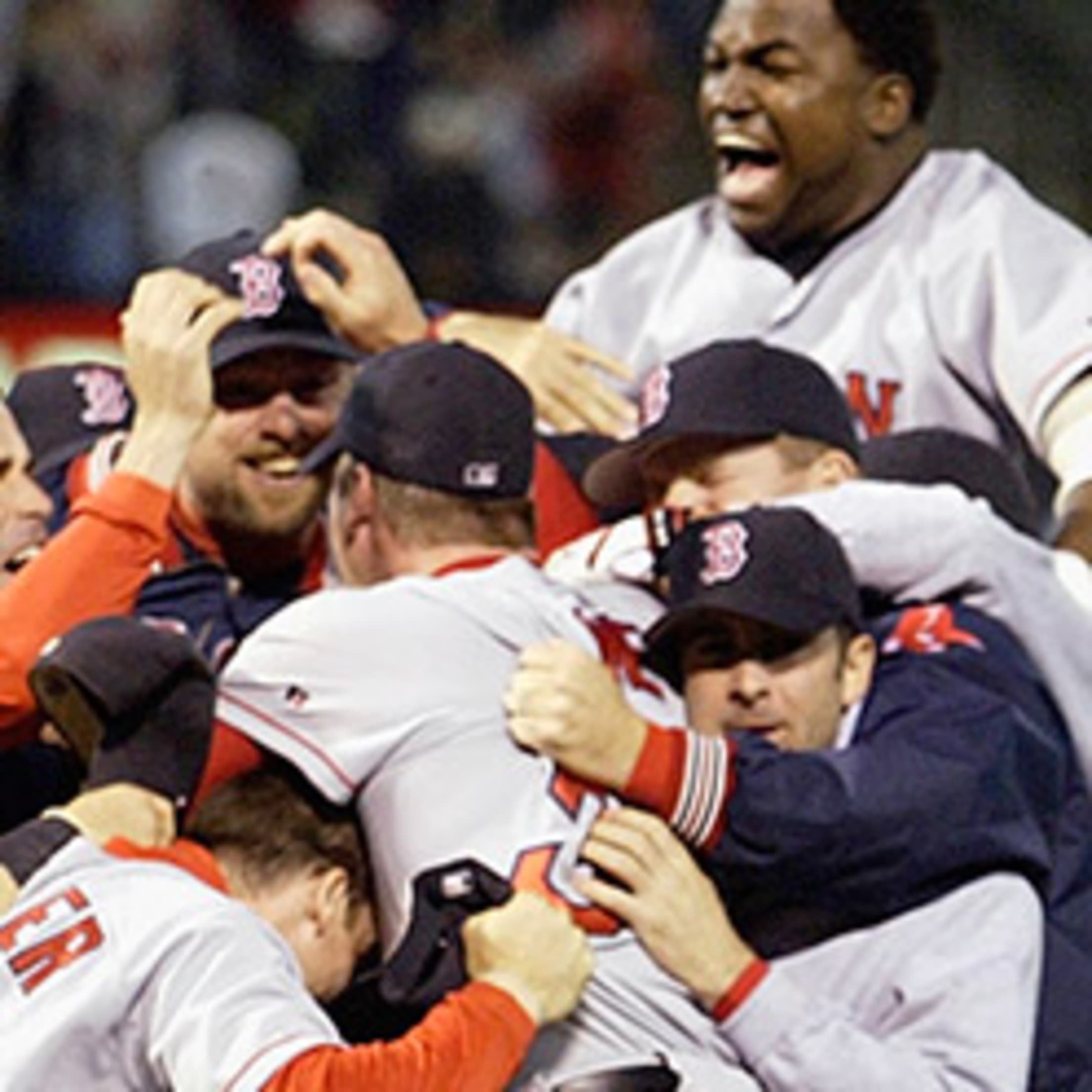 ALDS
Red Sox defeat Athletics
3-2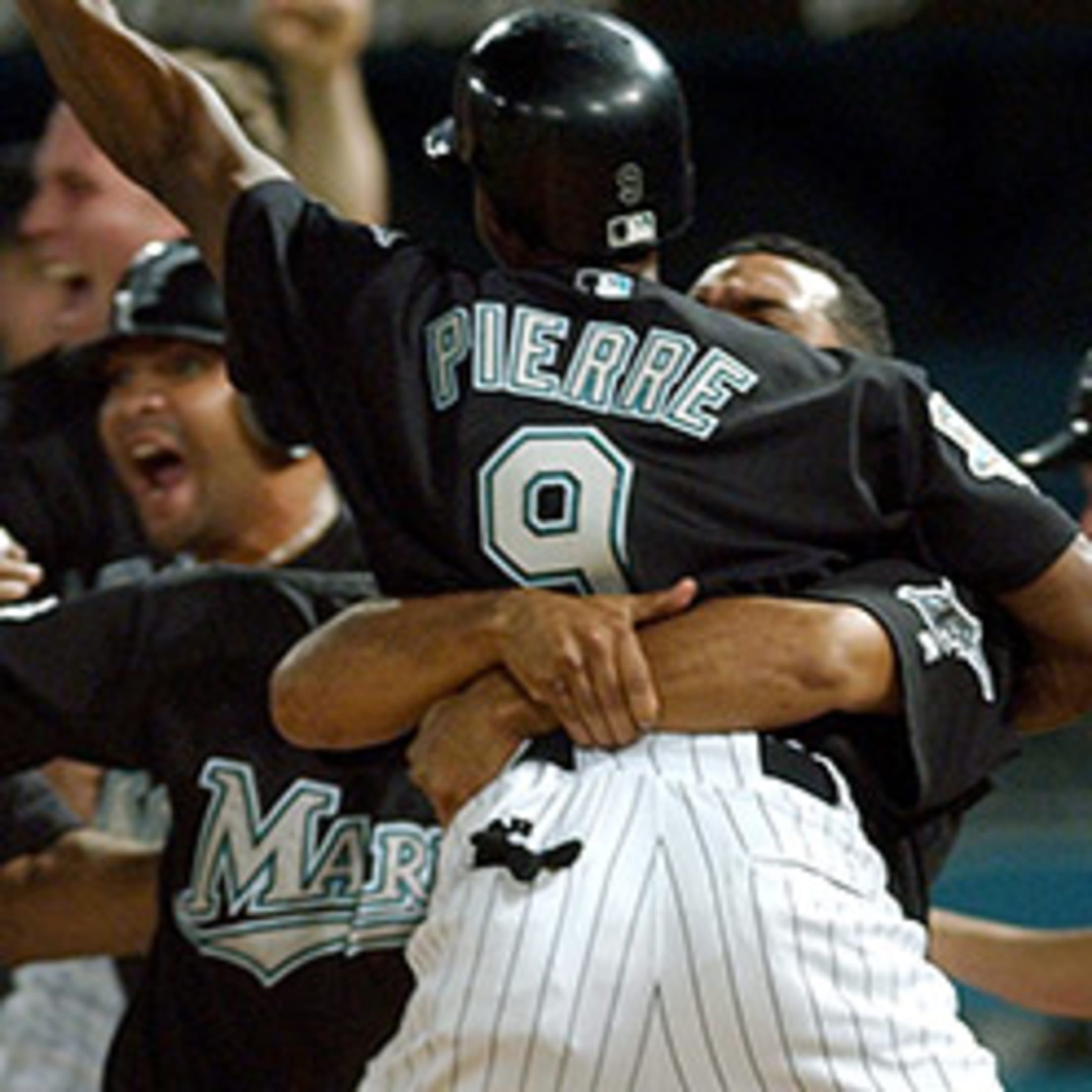 NLDS
Marlins defeat Giants
3-1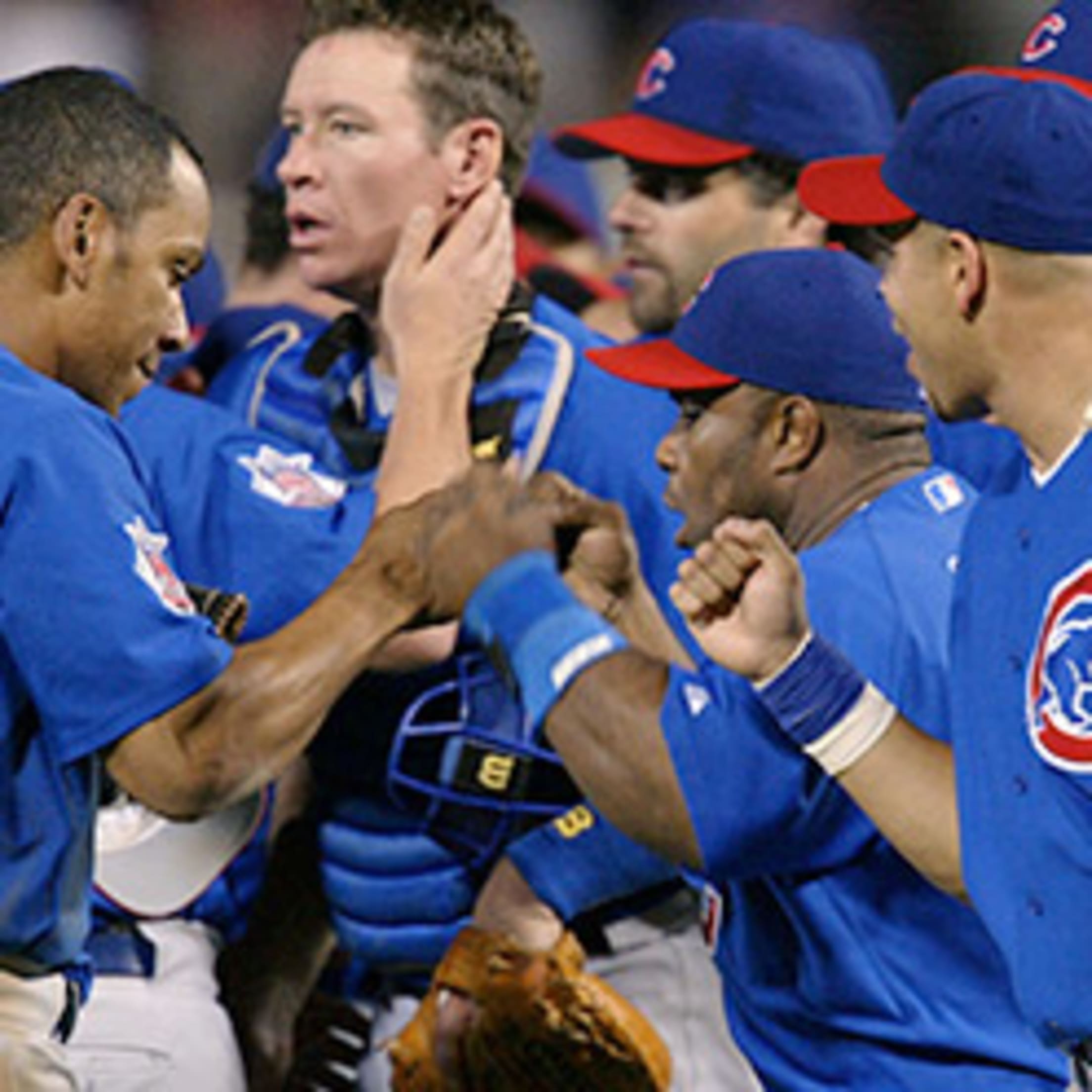 NLDS
Cubs defeat Braves
3-2
2002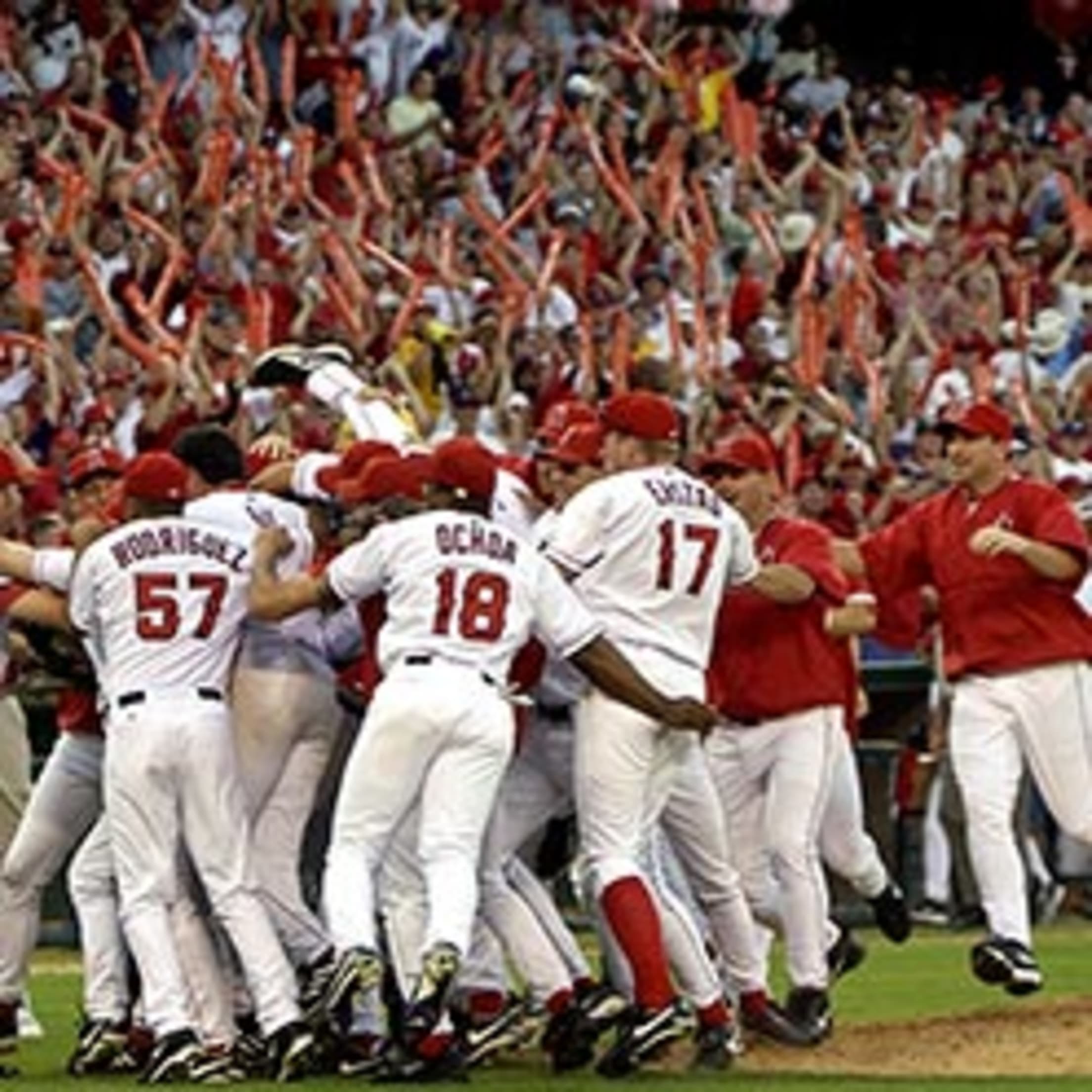 ALDS
Angels defeat Yankees
3-1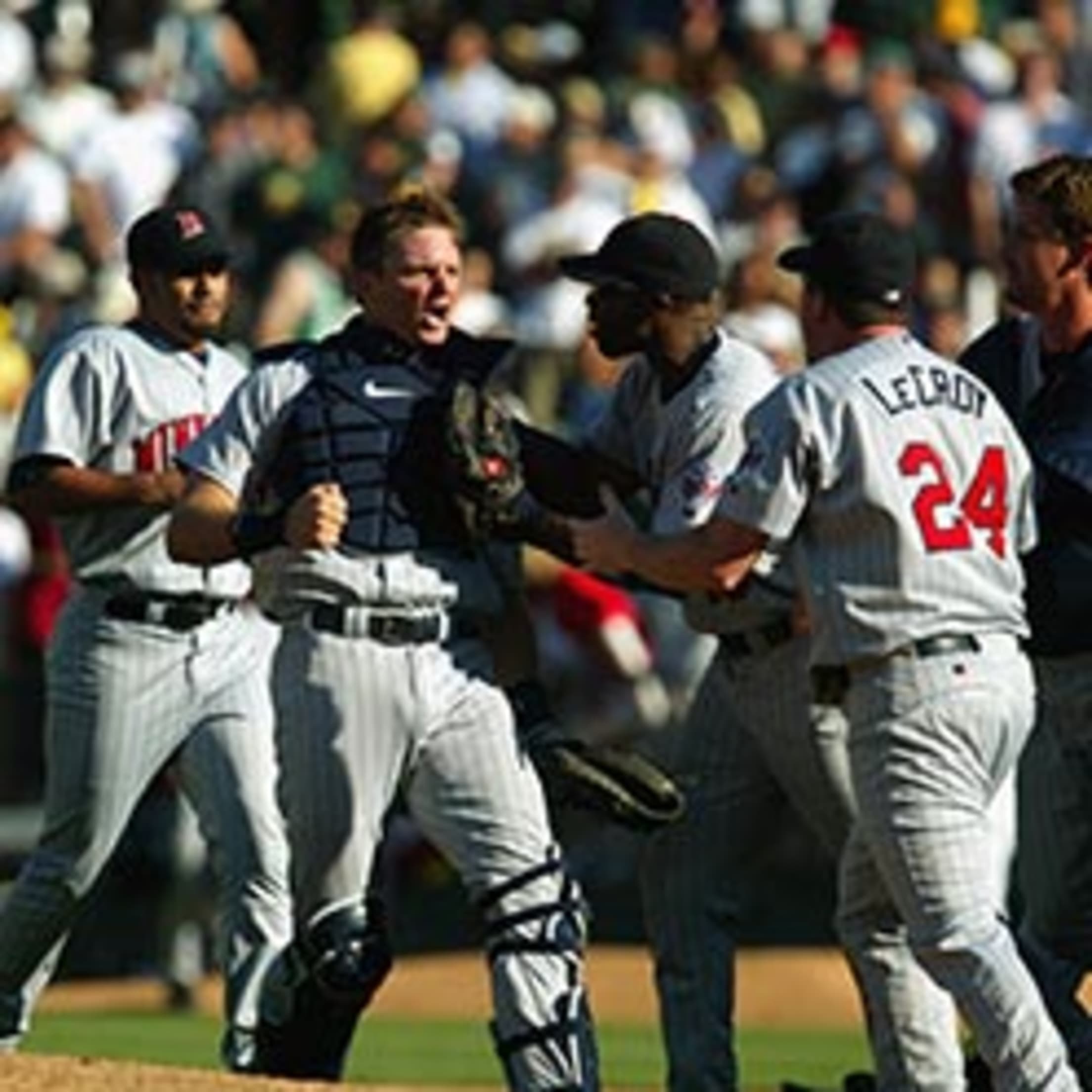 ALDS
Twins defeat Athletics
3-2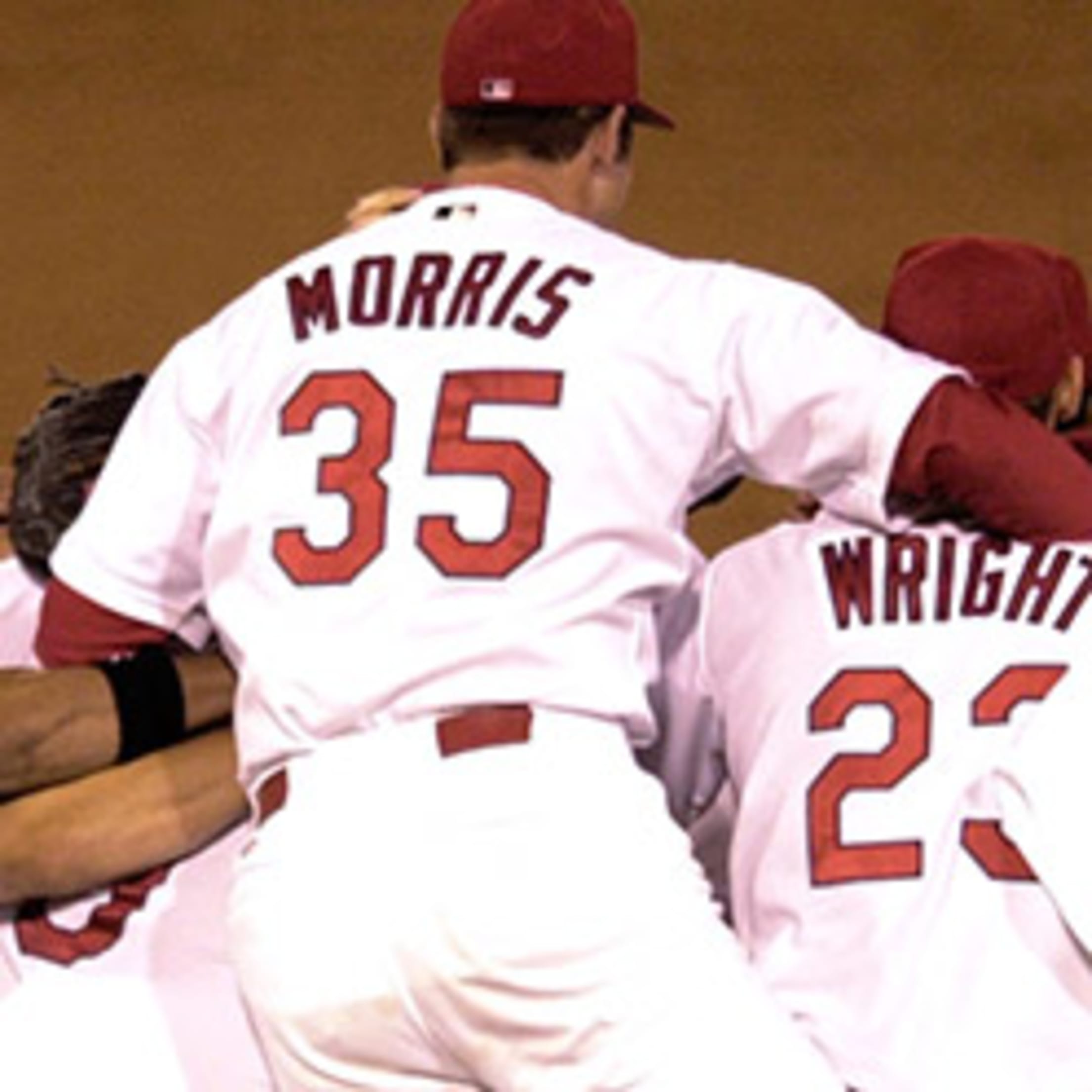 NLDS
Cardinals defeat D-backs
3-0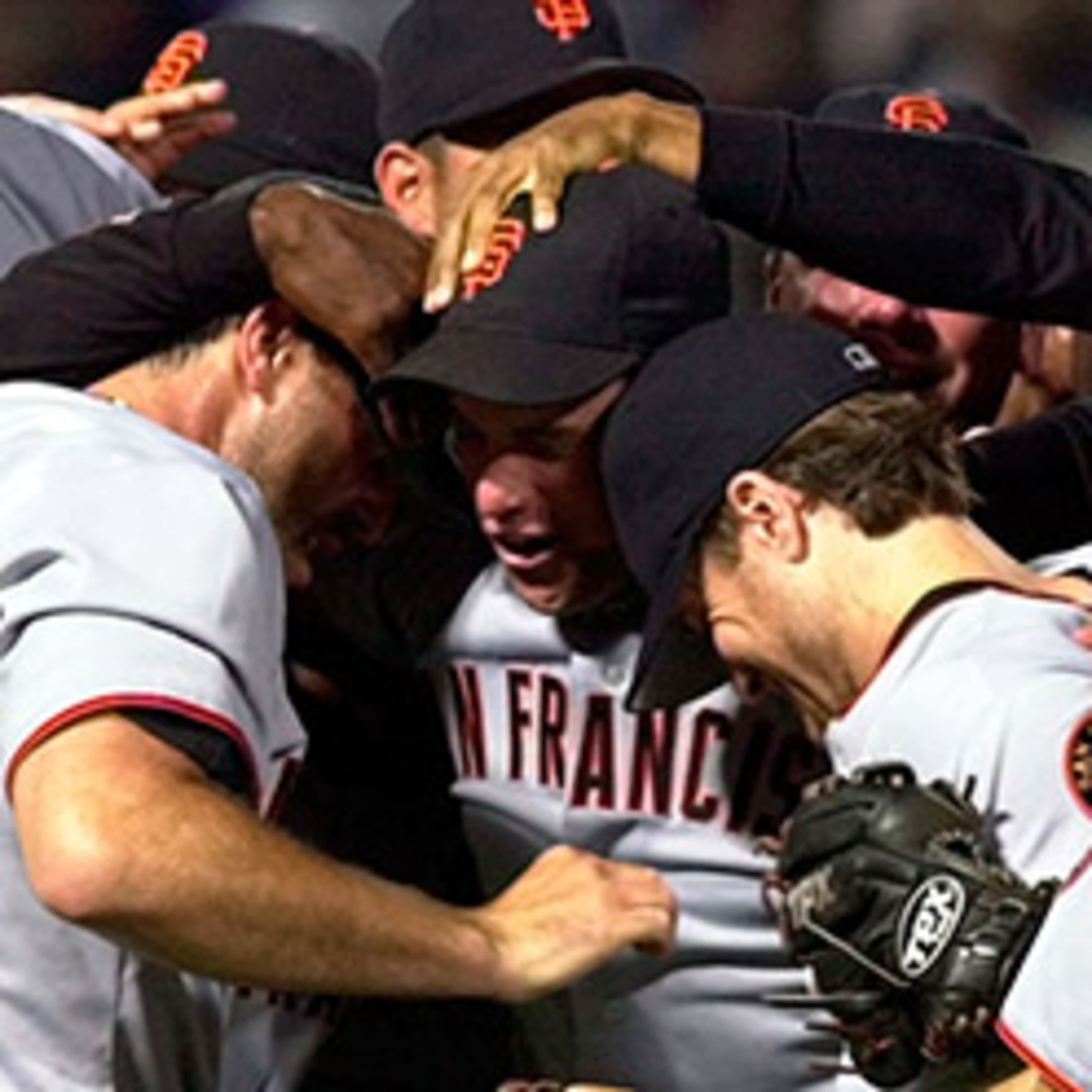 NLDS
Giants defeat Braves
3-2
2001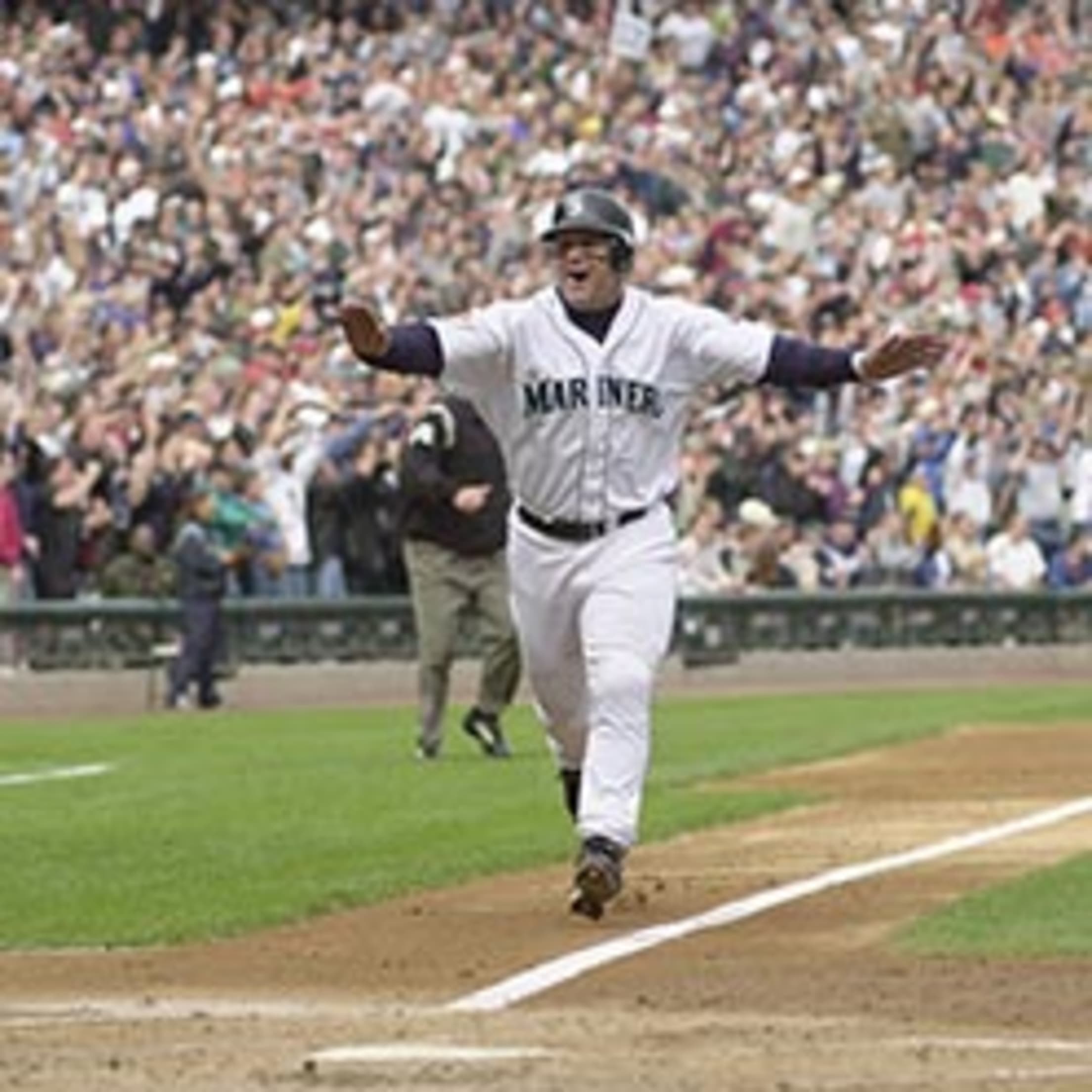 ALDS
Mariners defeat Indians
3-2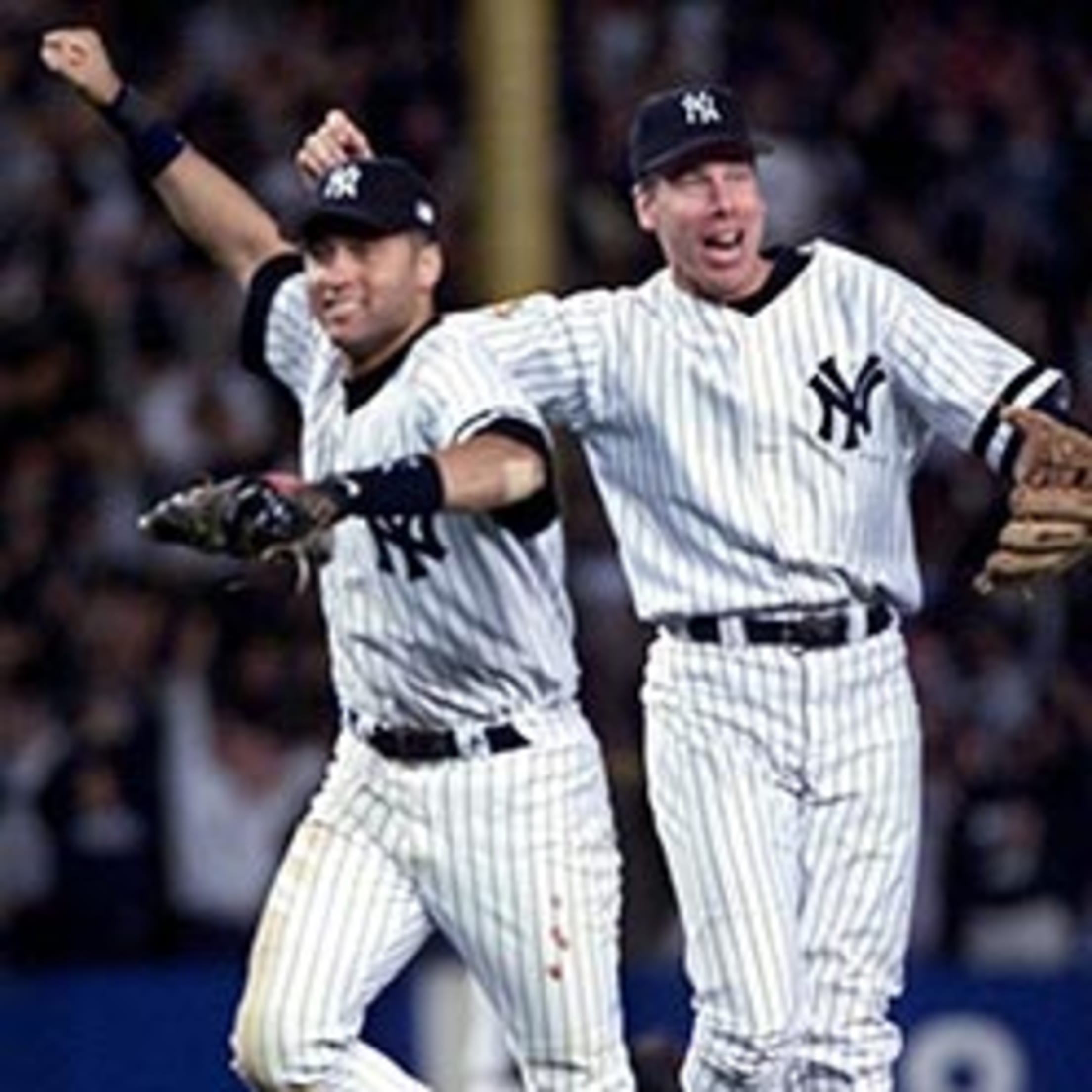 ALDS
Yankees defeat Athletics
3-2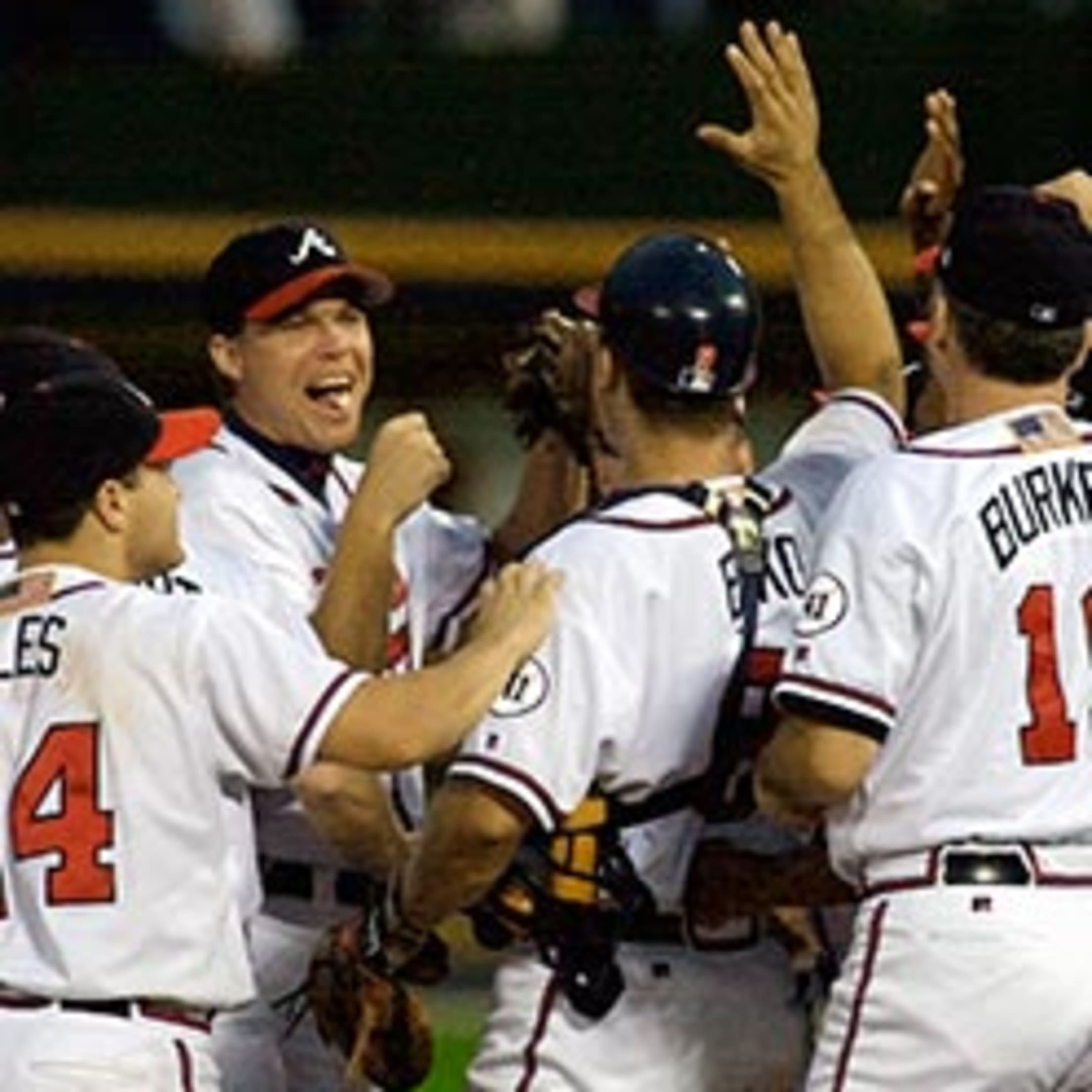 NLDS
Braves defeat Astros
3-0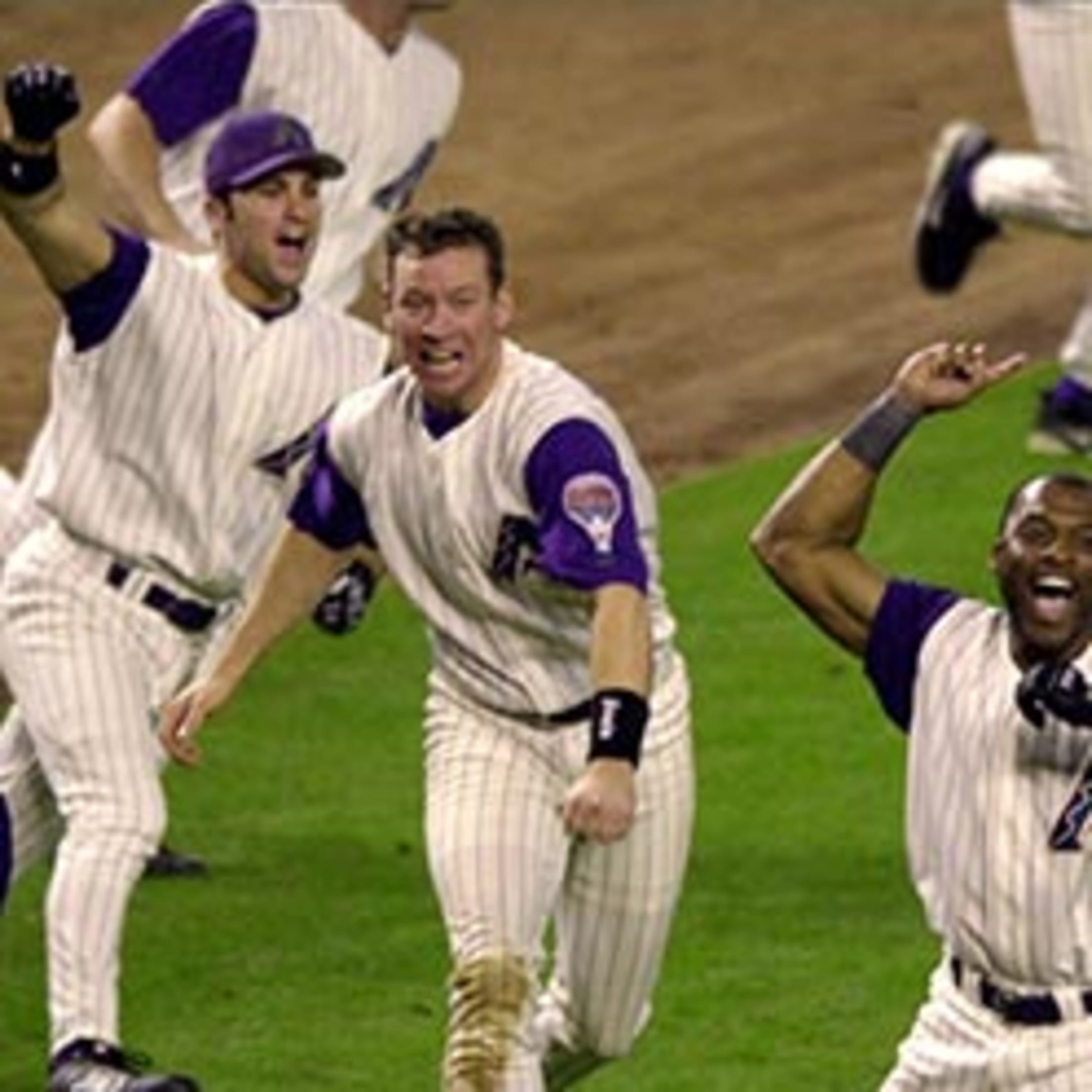 NLDS
D-backs defeat Cardinals
3-2
2000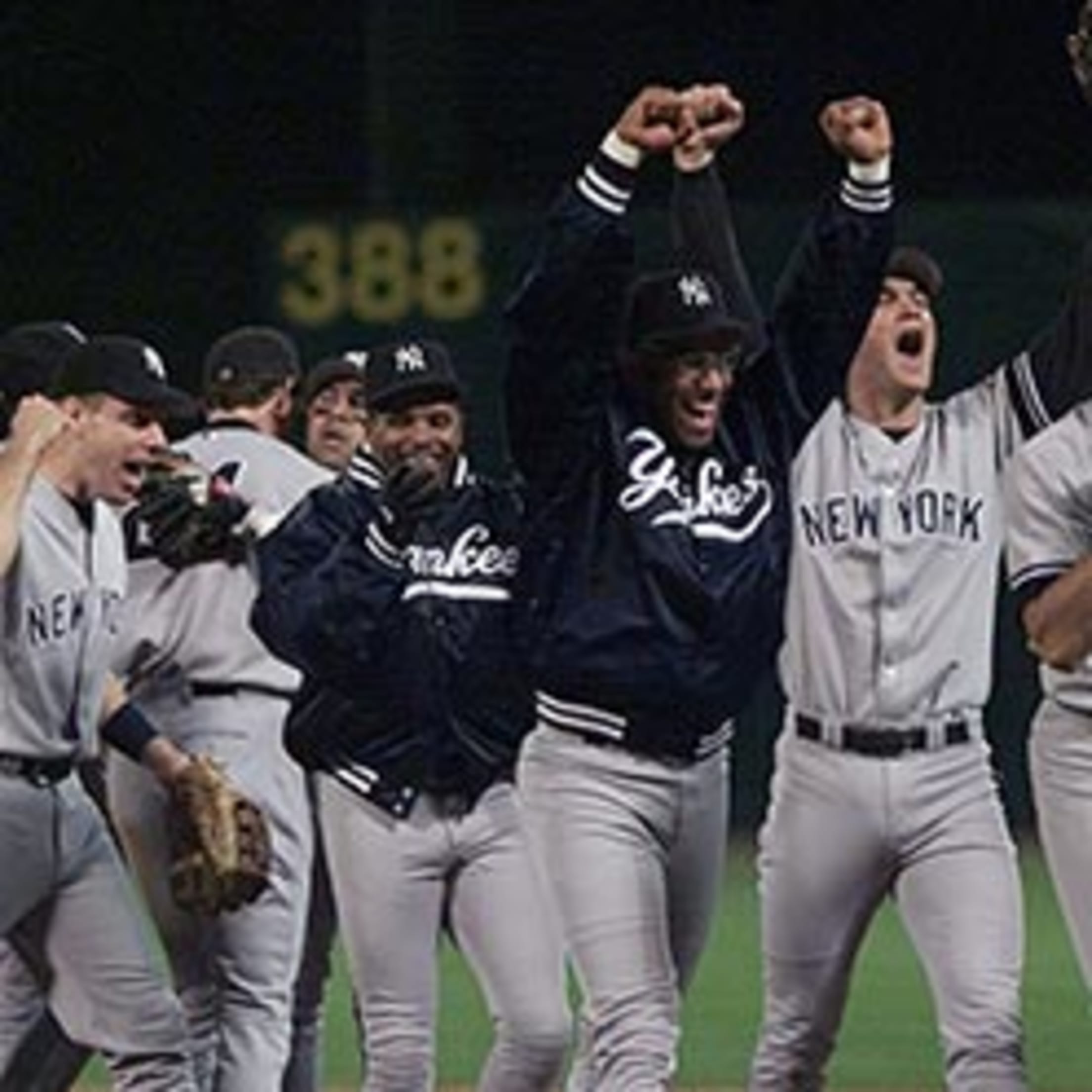 ALDS
Yankees defeat Athletics
3-2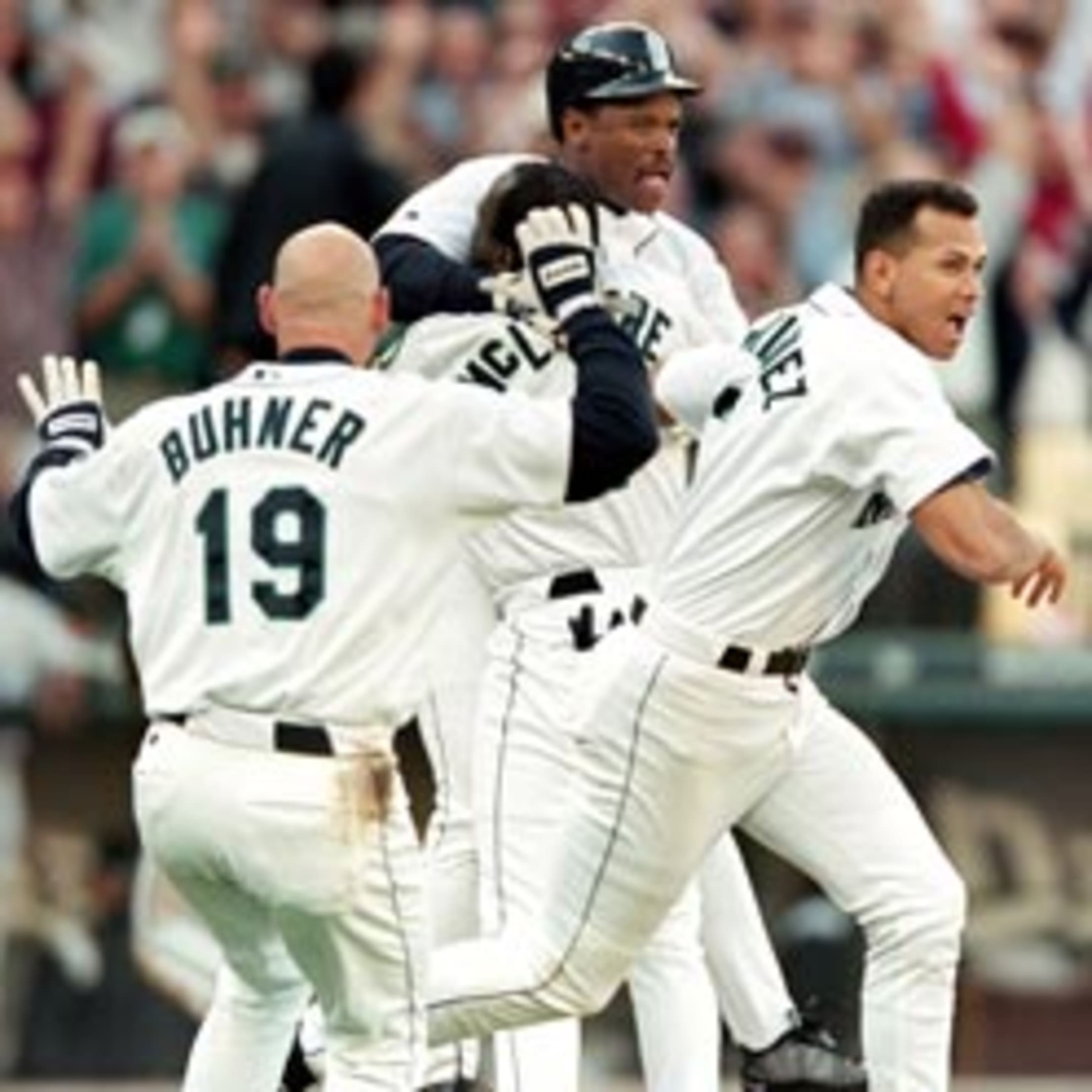 ALDS
Mariners defeat White Sox
3-0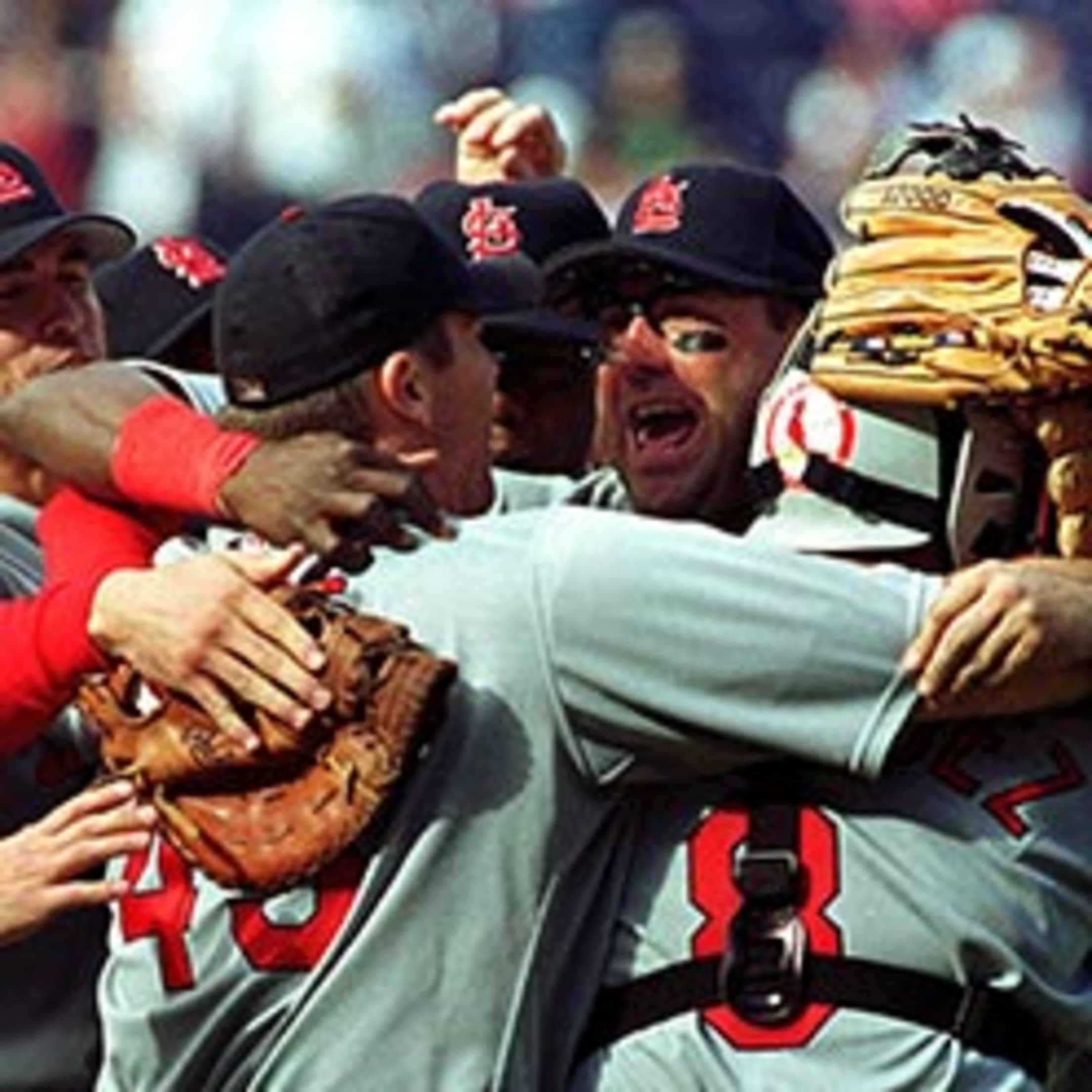 NLDS
Cardinals defeat Braves
3-0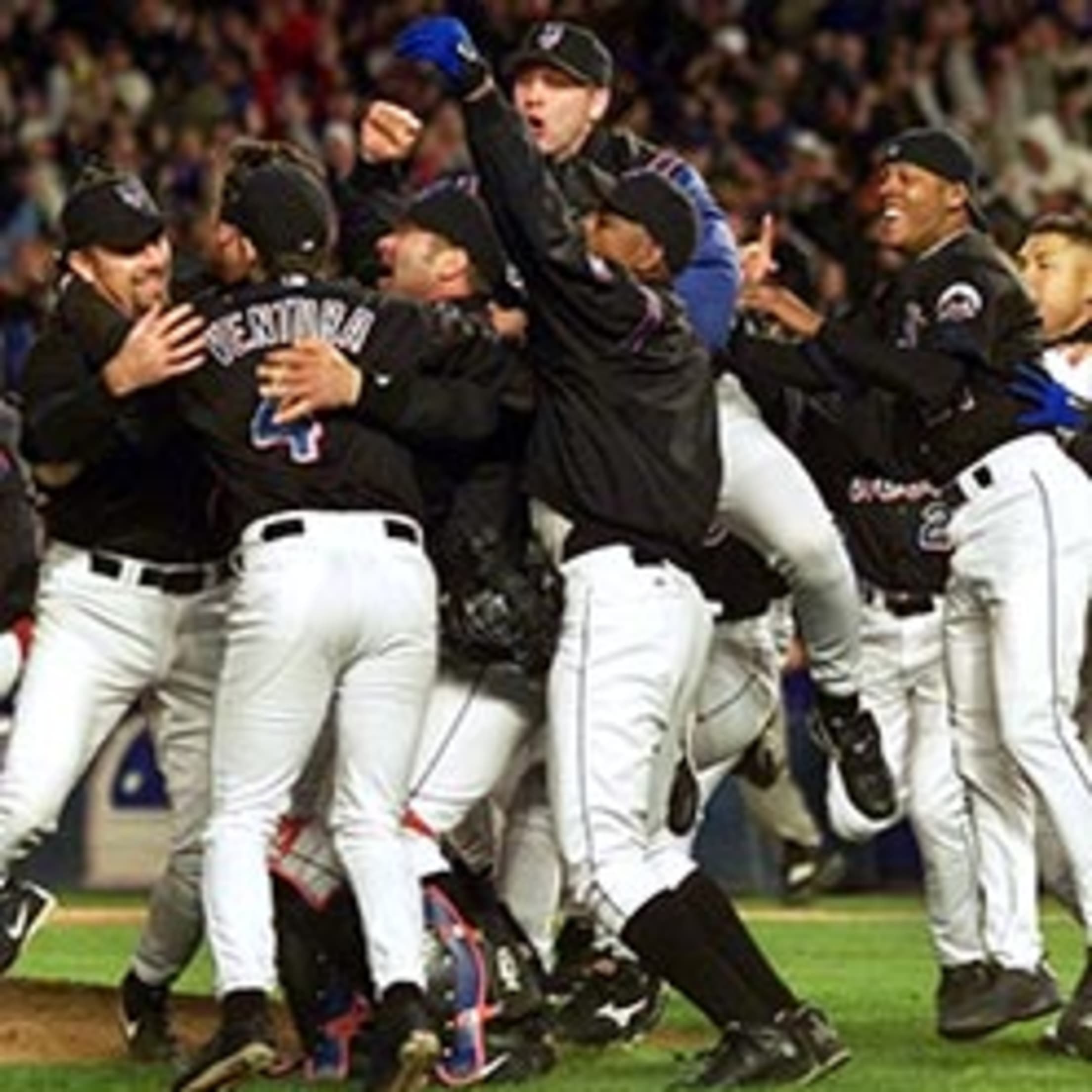 NLDS
Mets defeat Giants
3-1
1990s
1999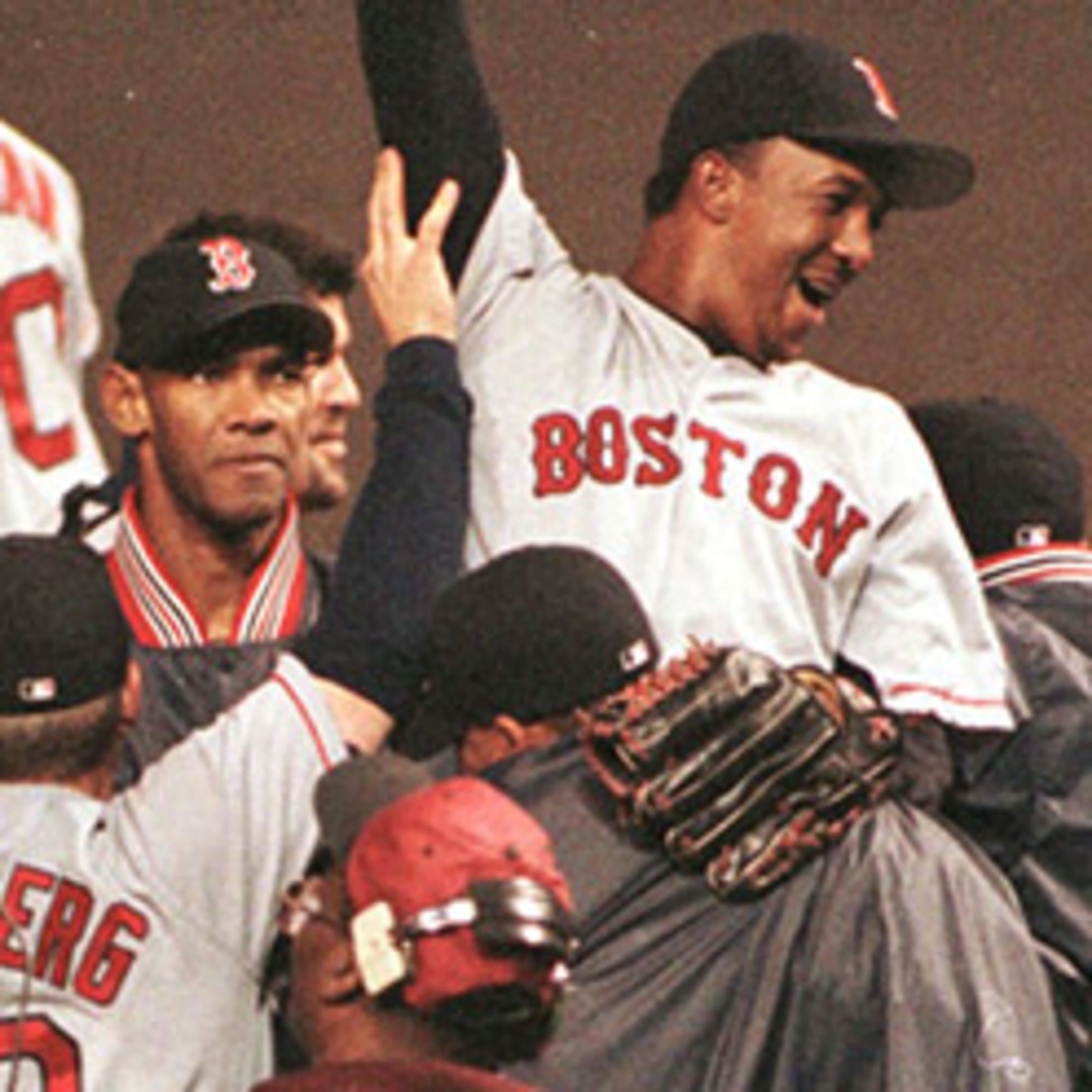 ALDS
Red Sox defeat Indians
3-2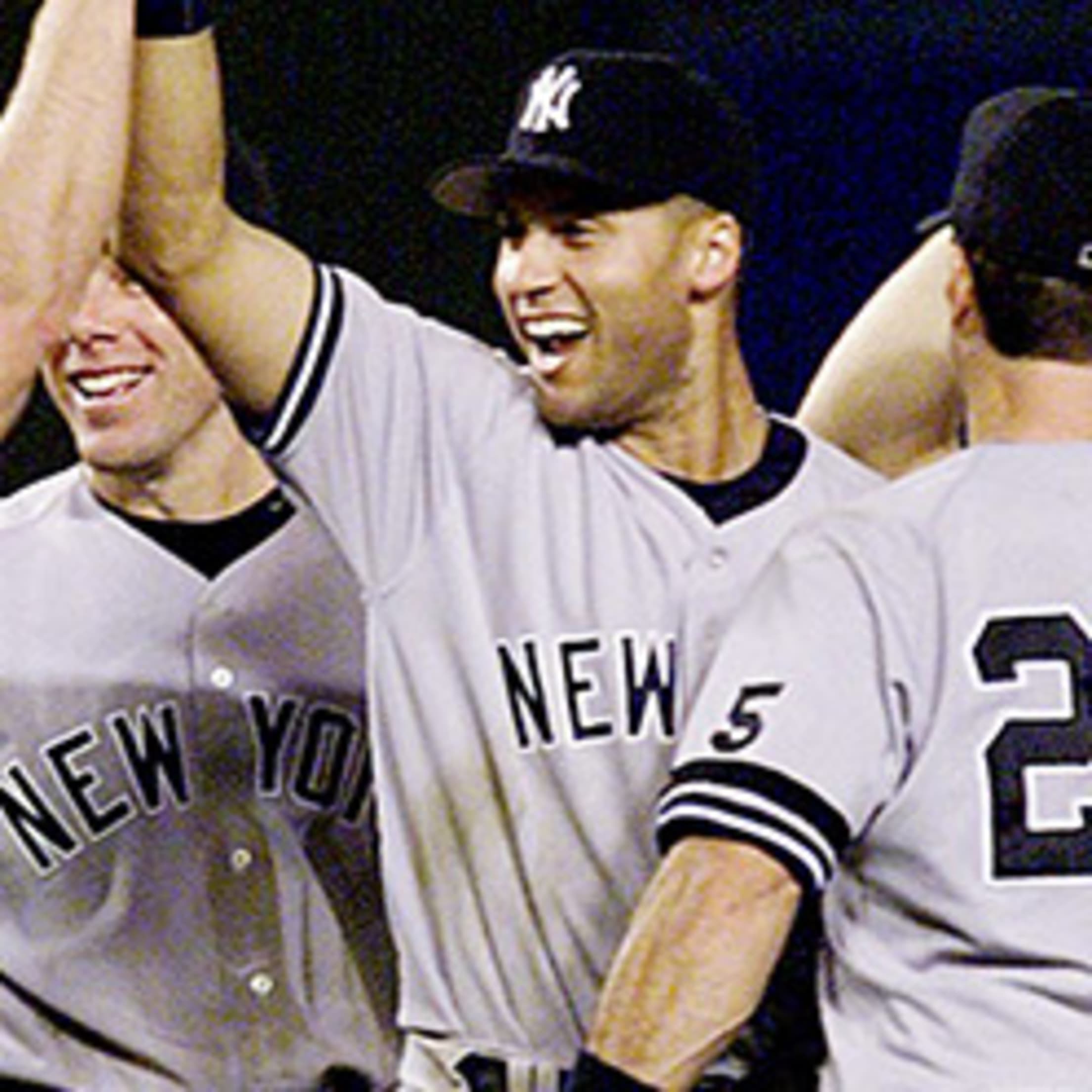 ALDS
Yankees defeat Rangers
3-0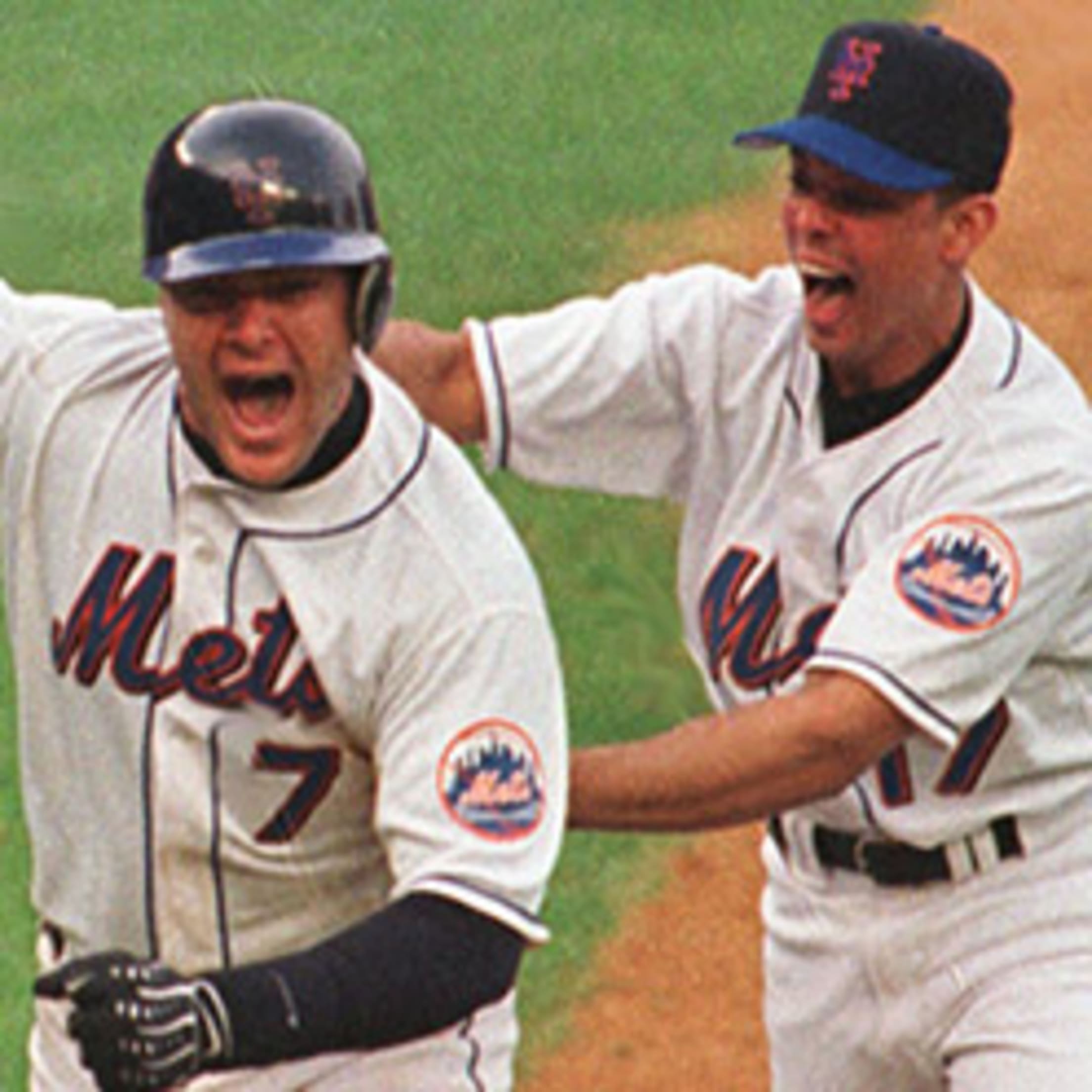 NLDS
Mets defeat D-backs
3-1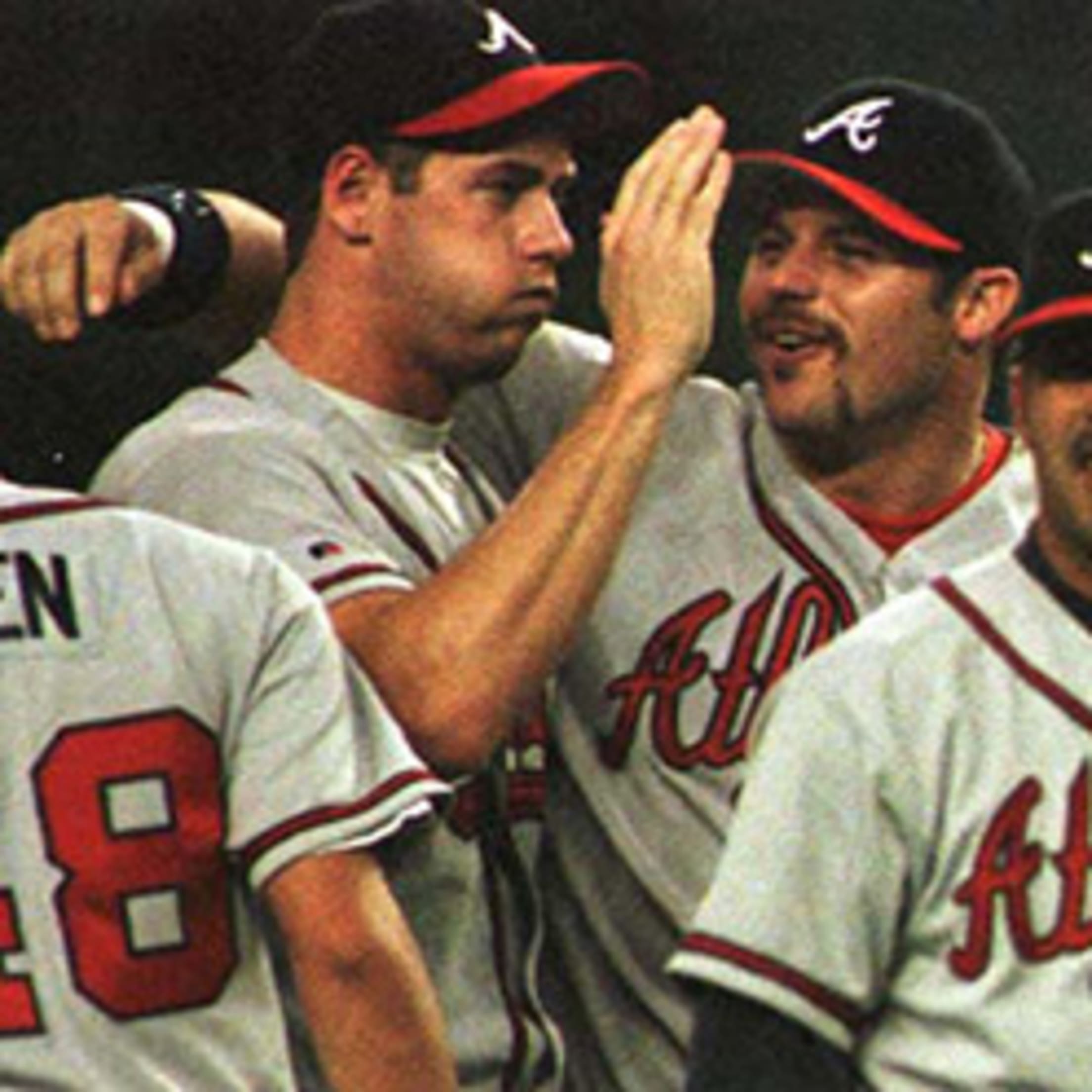 NLDS
Braves defeat Astros
3-1
1998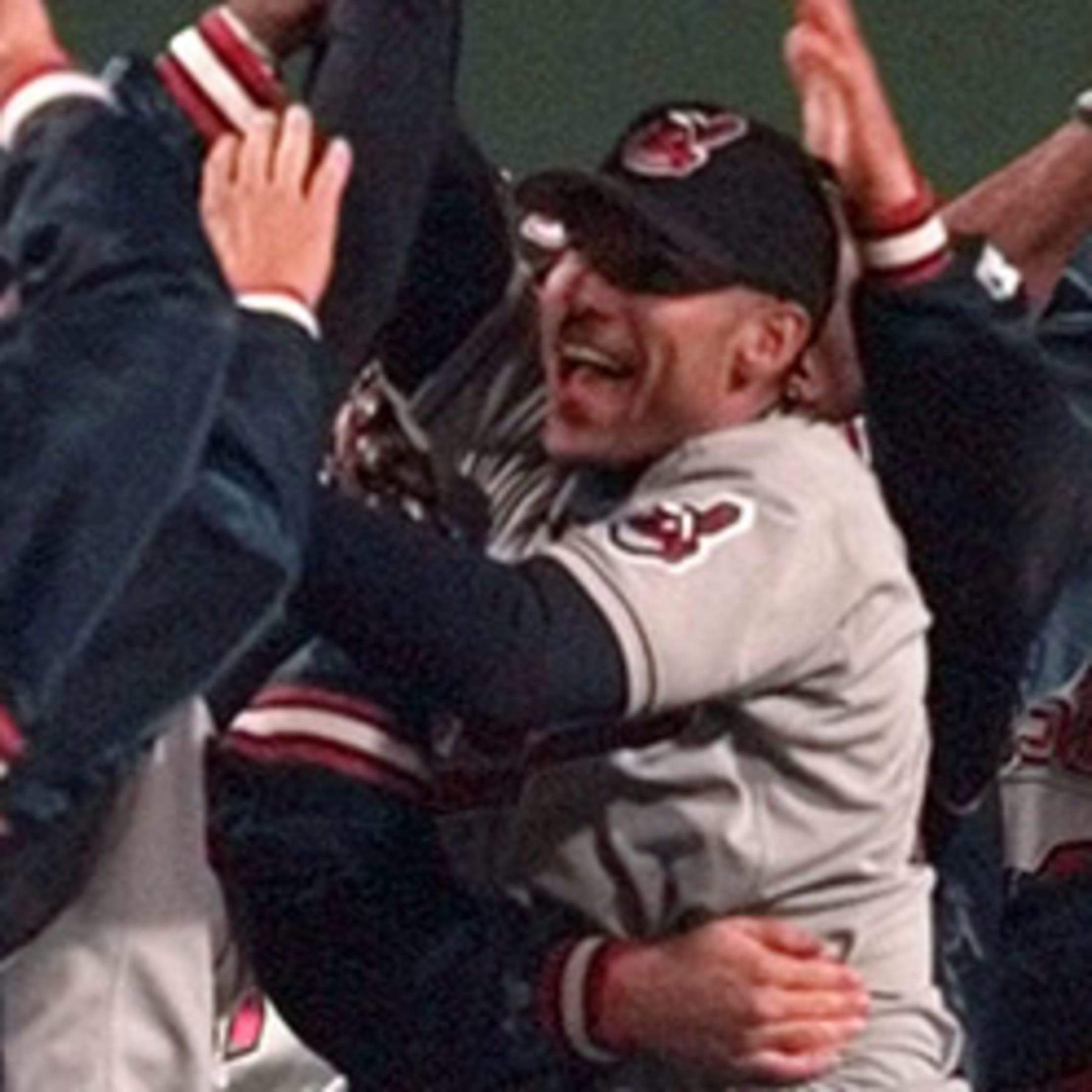 ALDS
Indians defeat Red Sox
3-1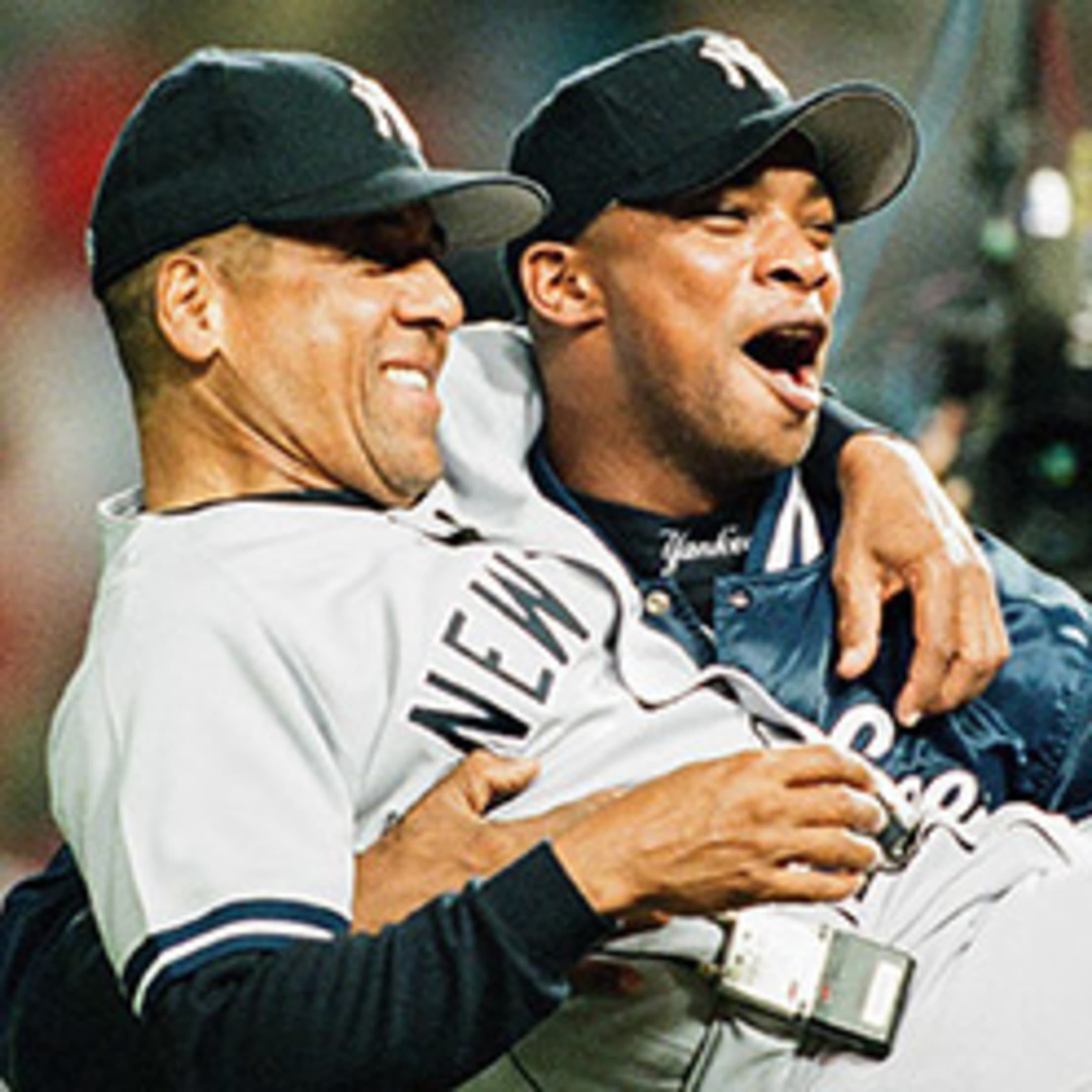 ALDS
Yankees defeat Rangers
3-0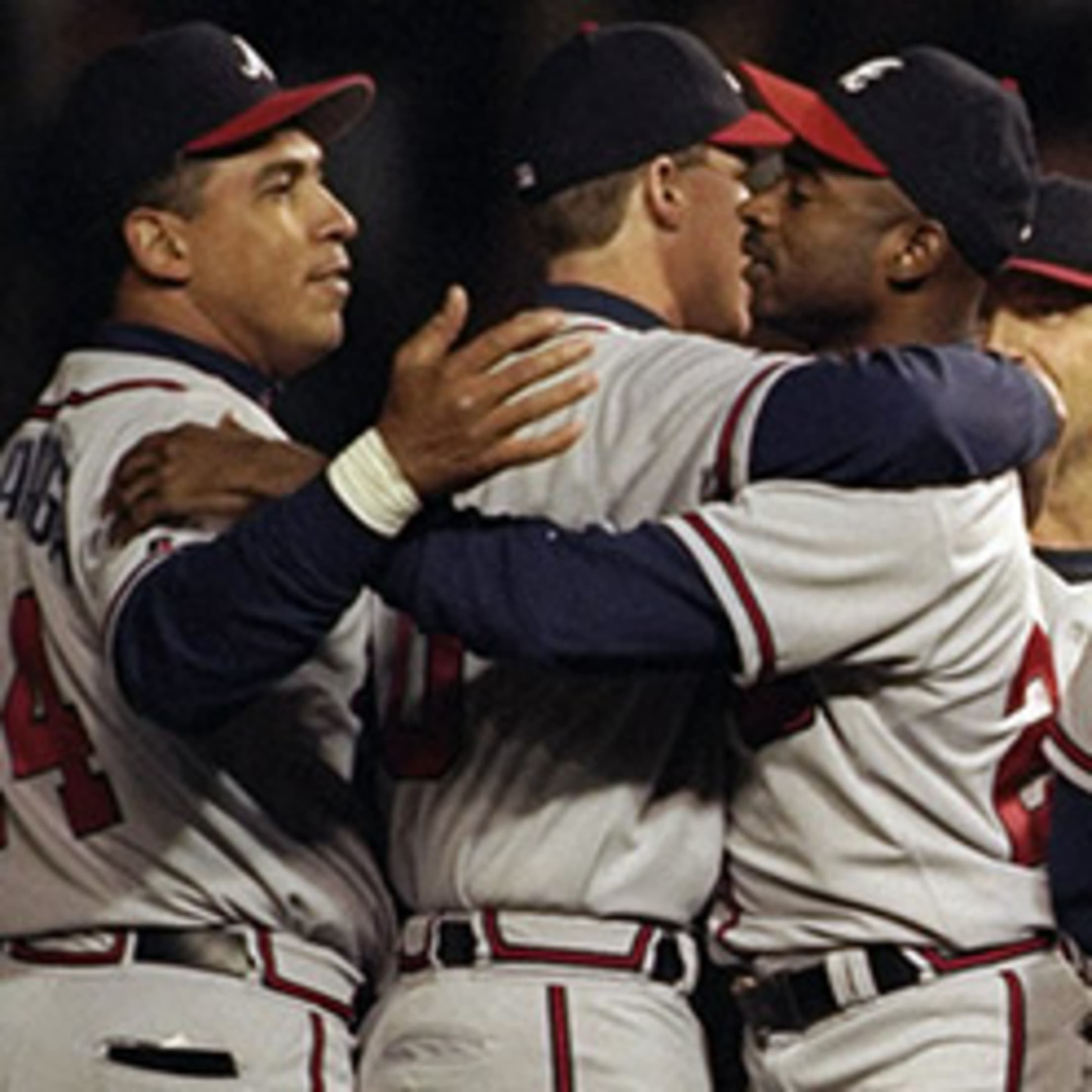 NLDS
Braves defeat Cubs
3-0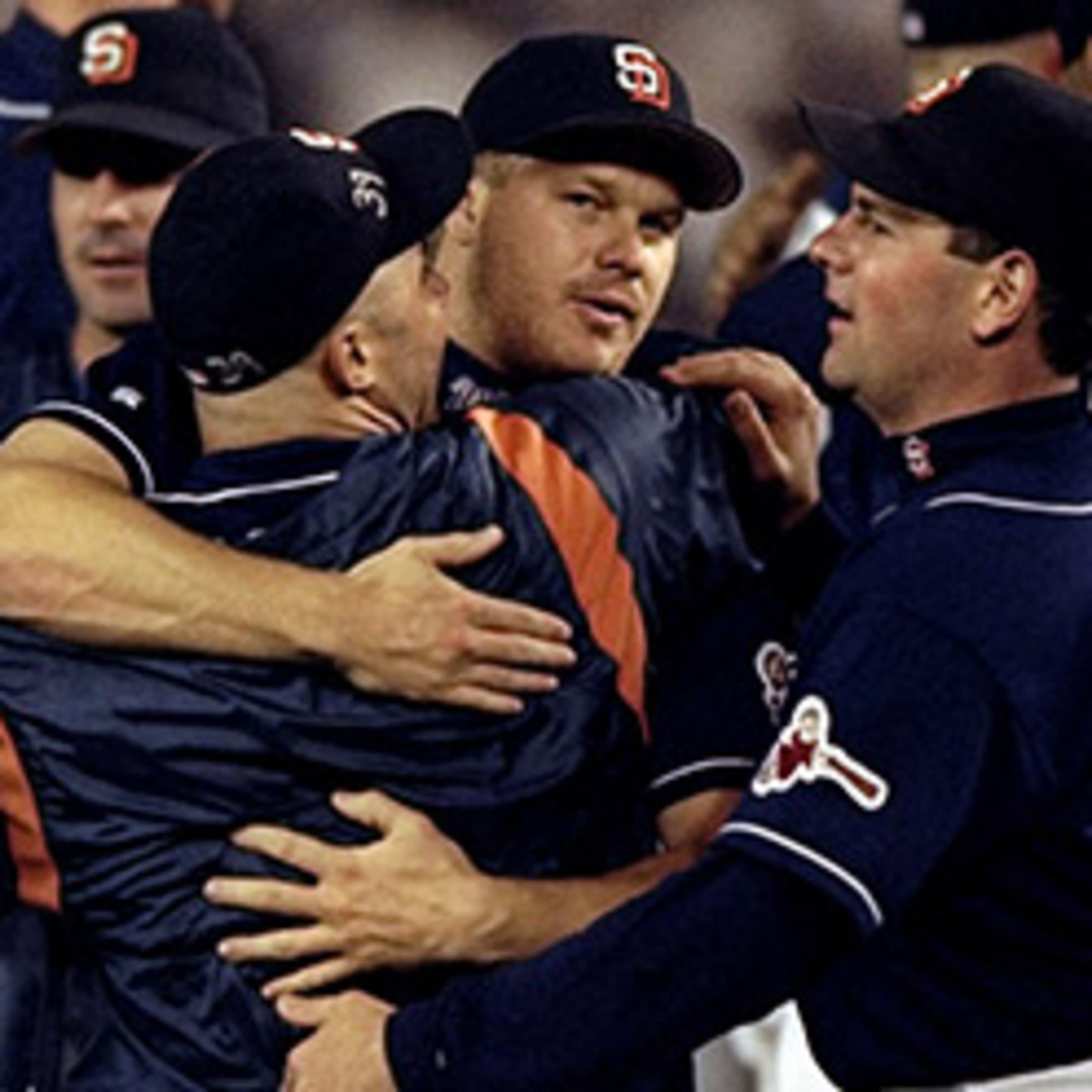 NLDS
Padres defeat Astros
3-1
1997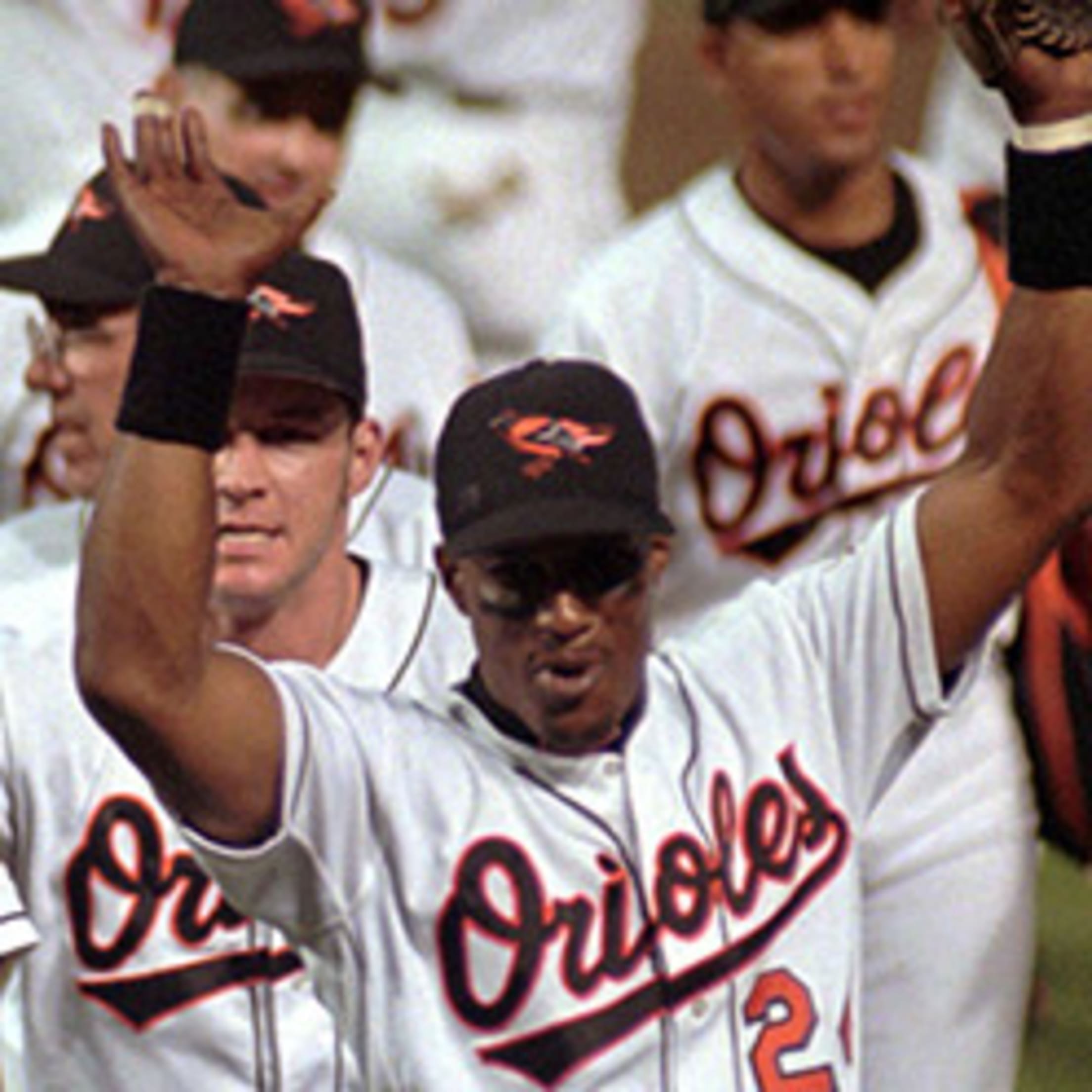 ALDS
Orioles defeat Mariners
3-1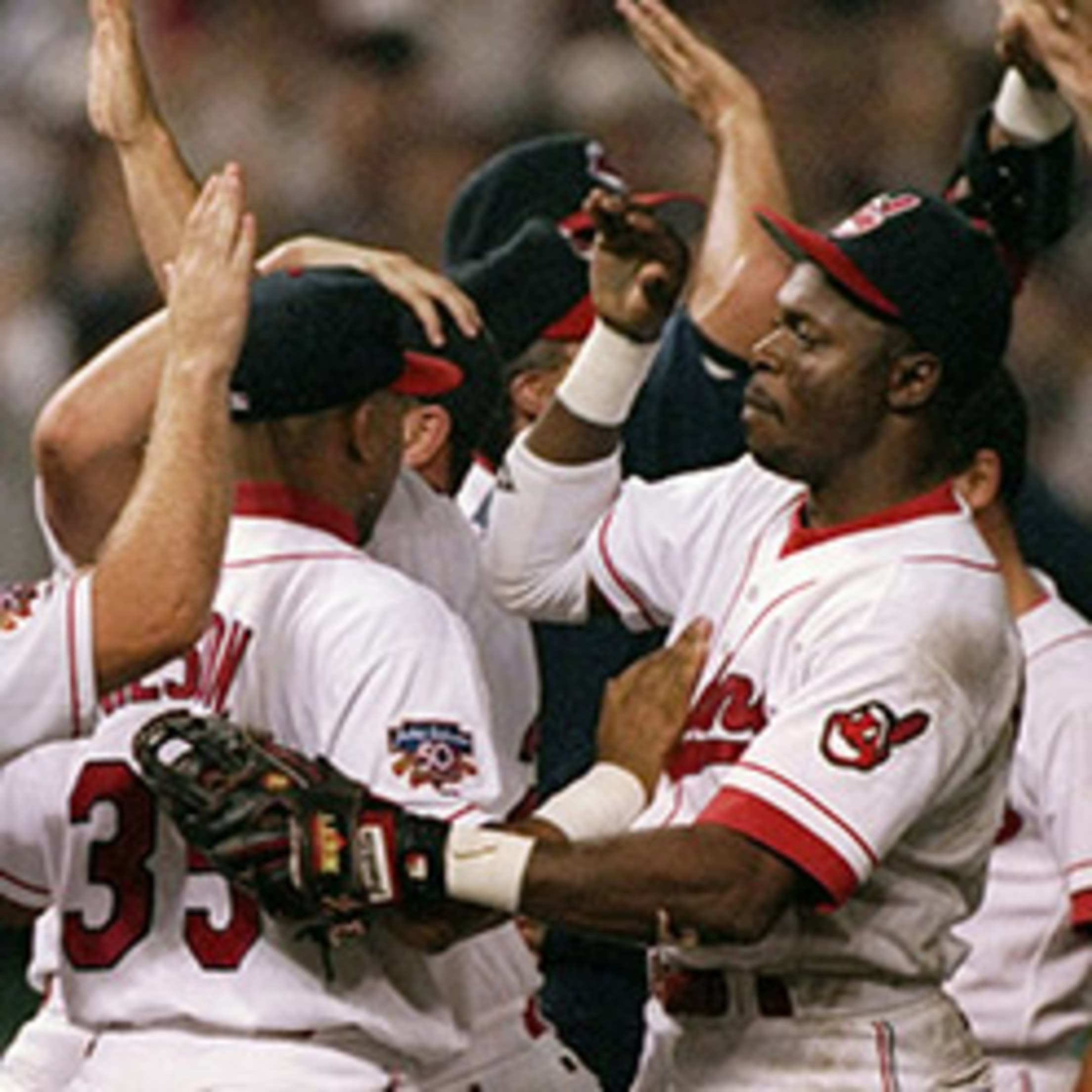 ALDS
Indians defeat Yankees
3-2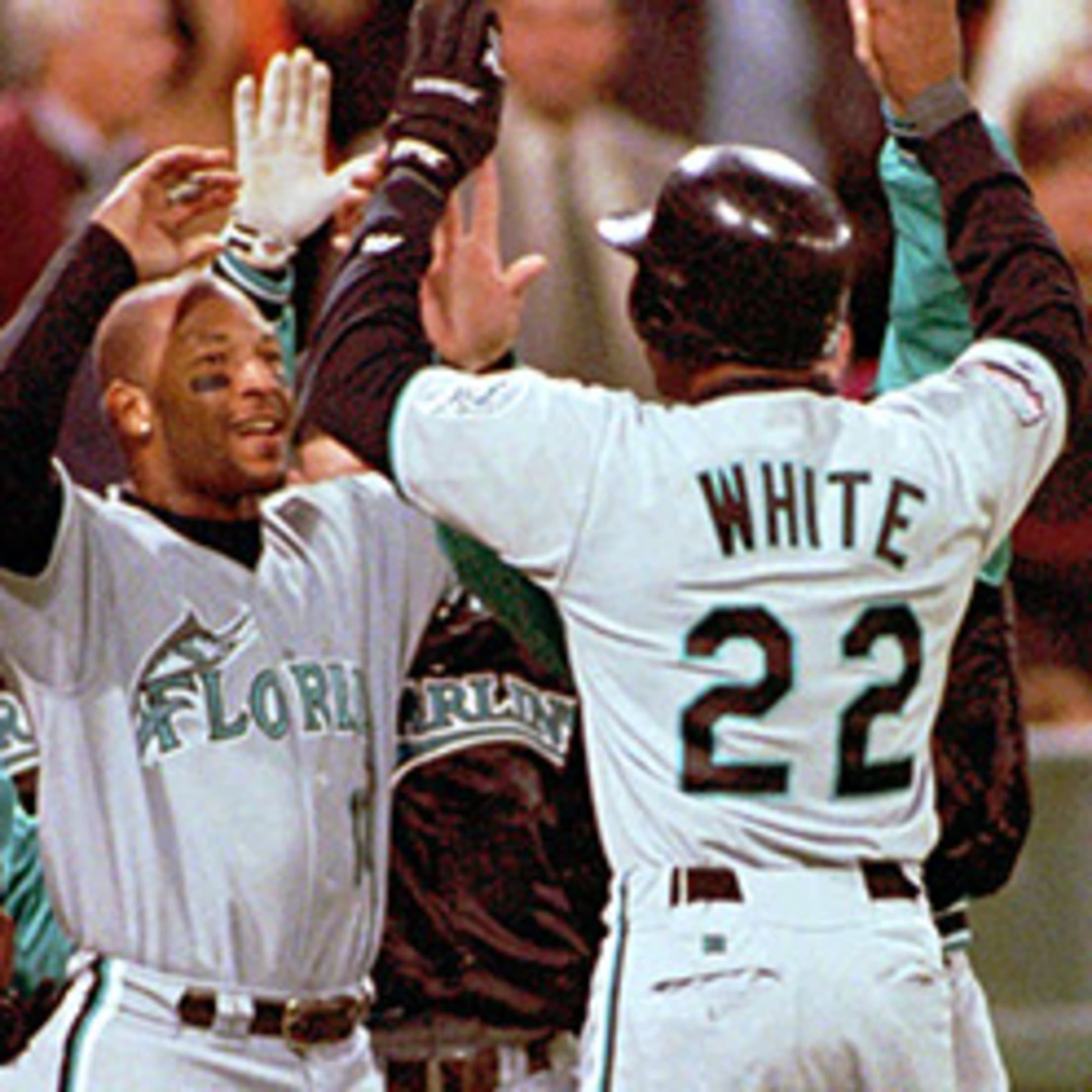 NLDS
Marlins defeat Giants
3-0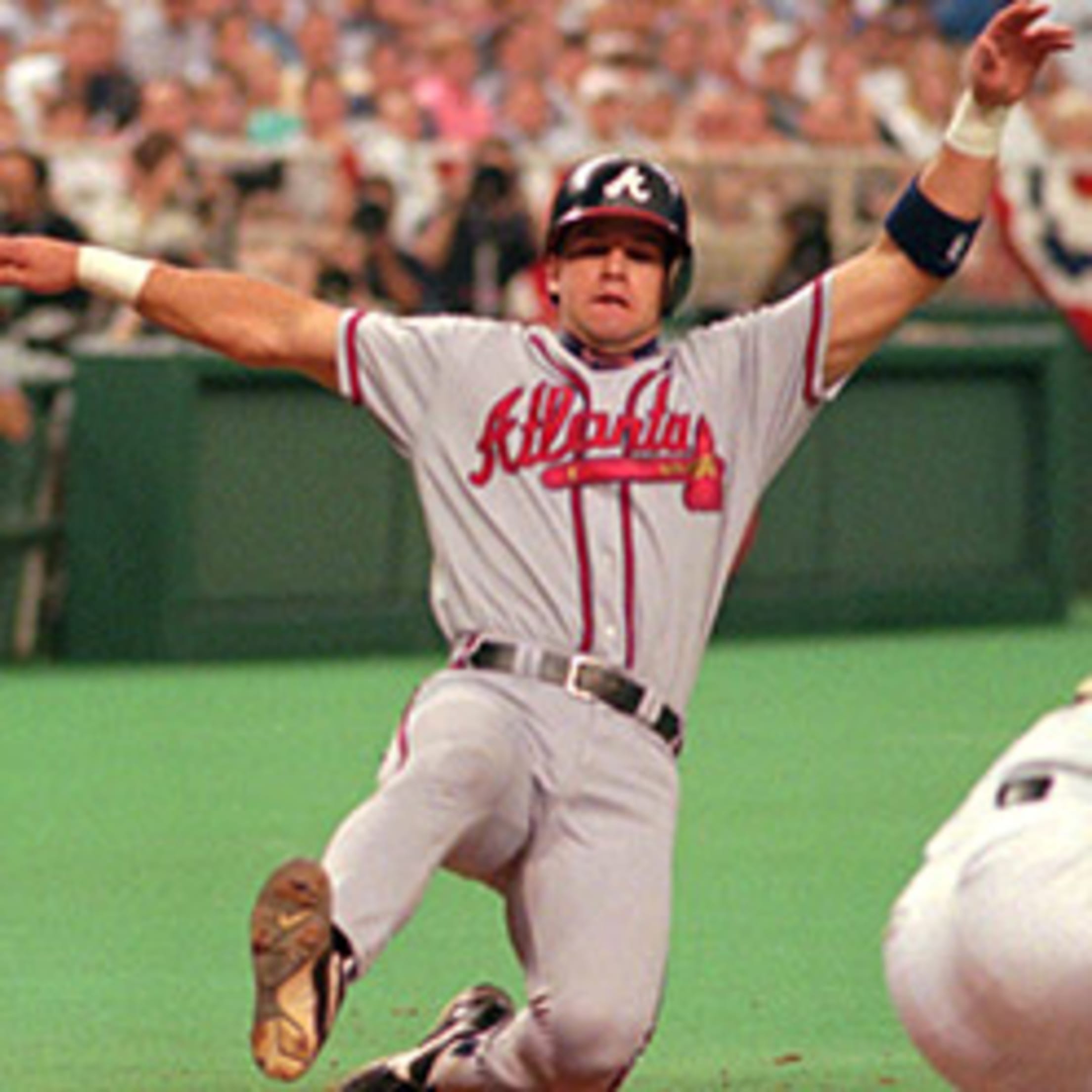 NLDS
Braves defeat Astros
3-0
1996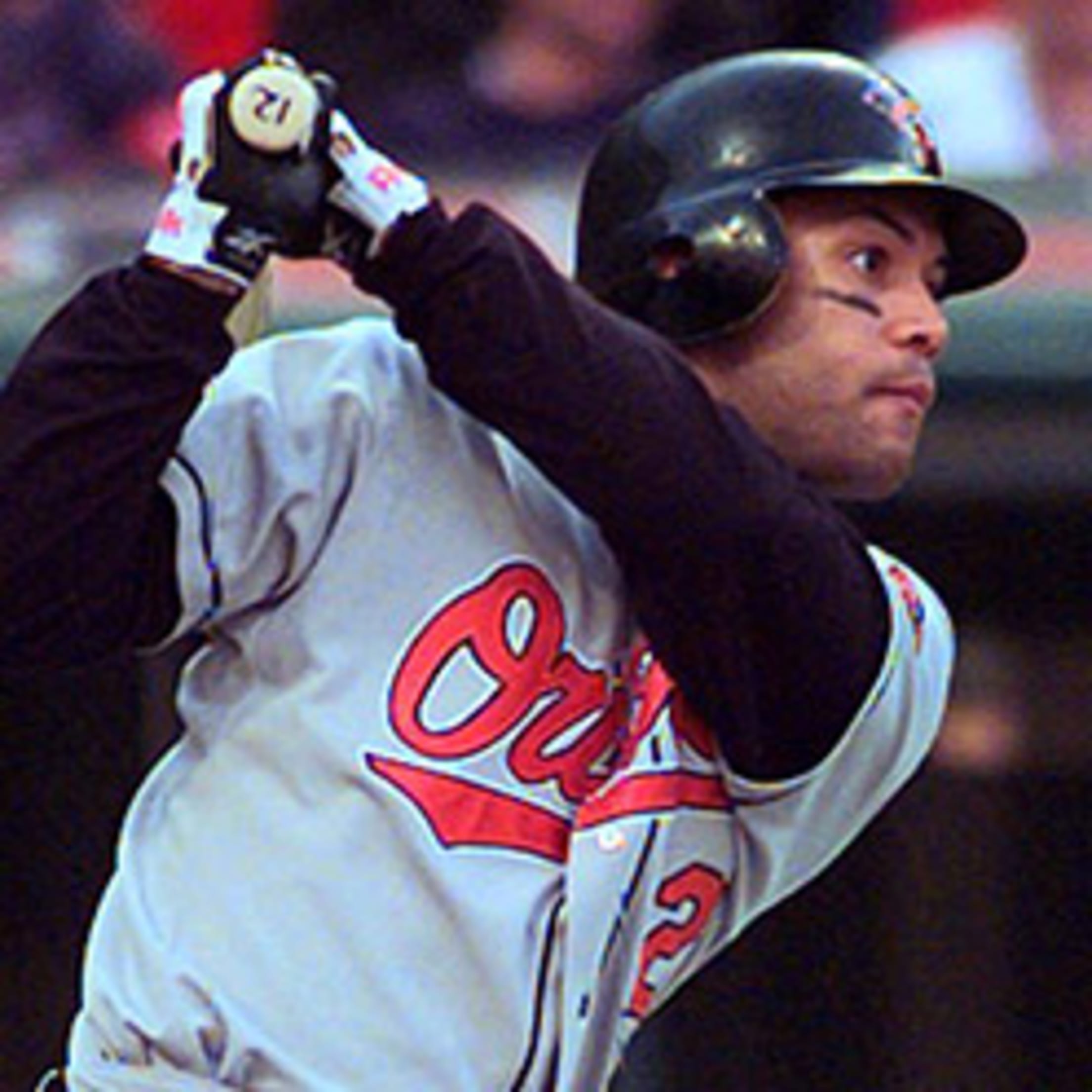 ALDS
Orioles defeat Indians
3-1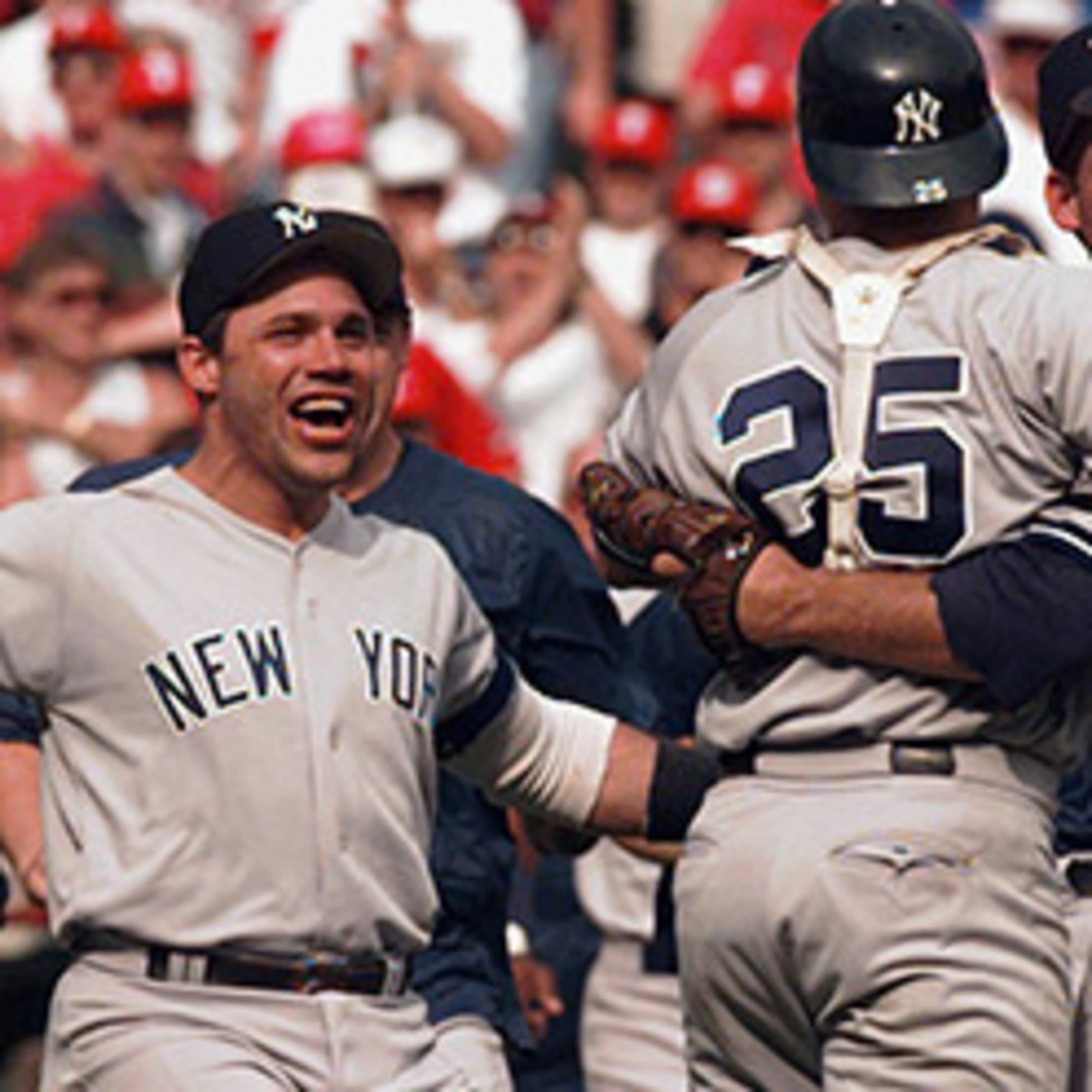 ALDS
Yankees defeat Rangers
3-1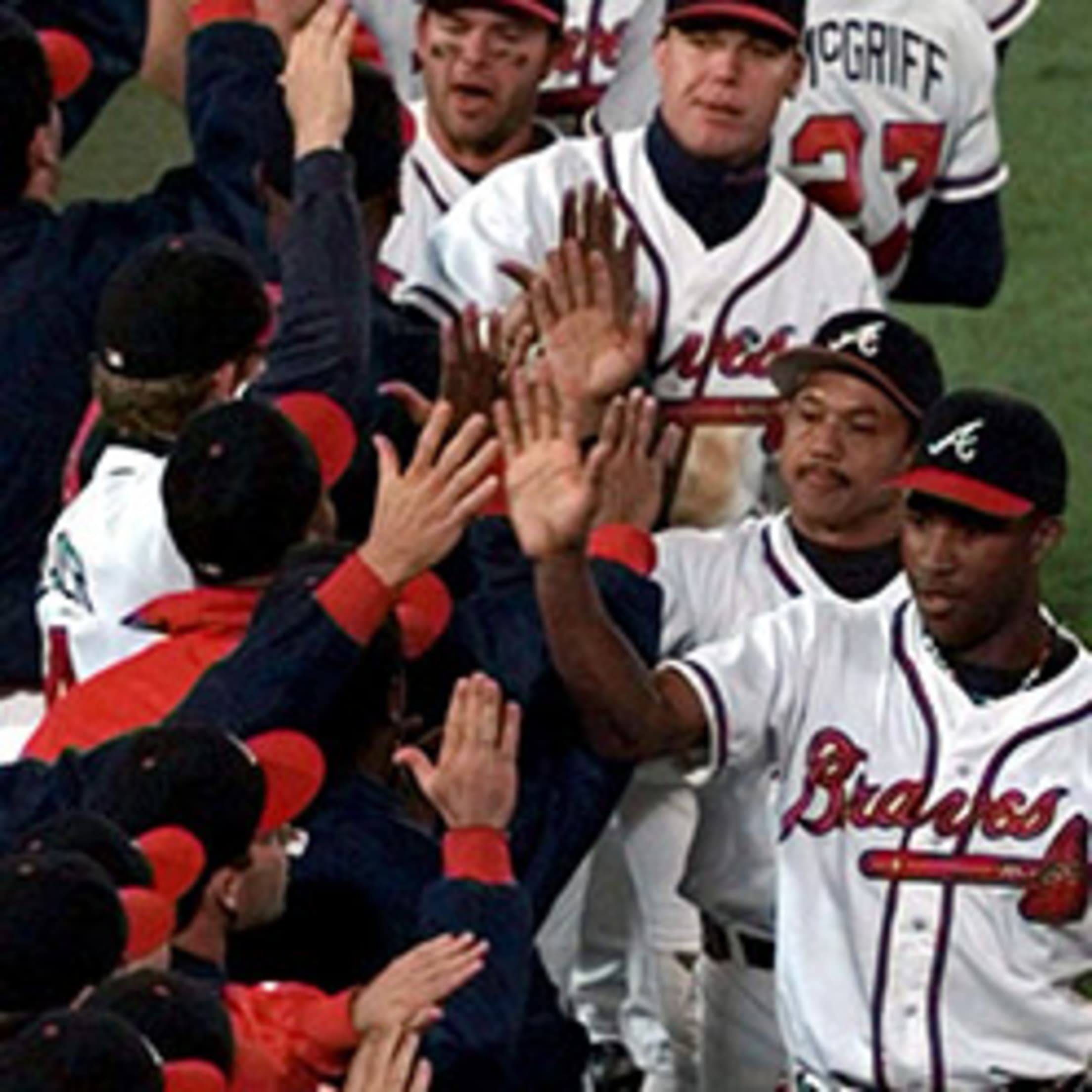 NLDS
Braves defeat Dodgers
3-0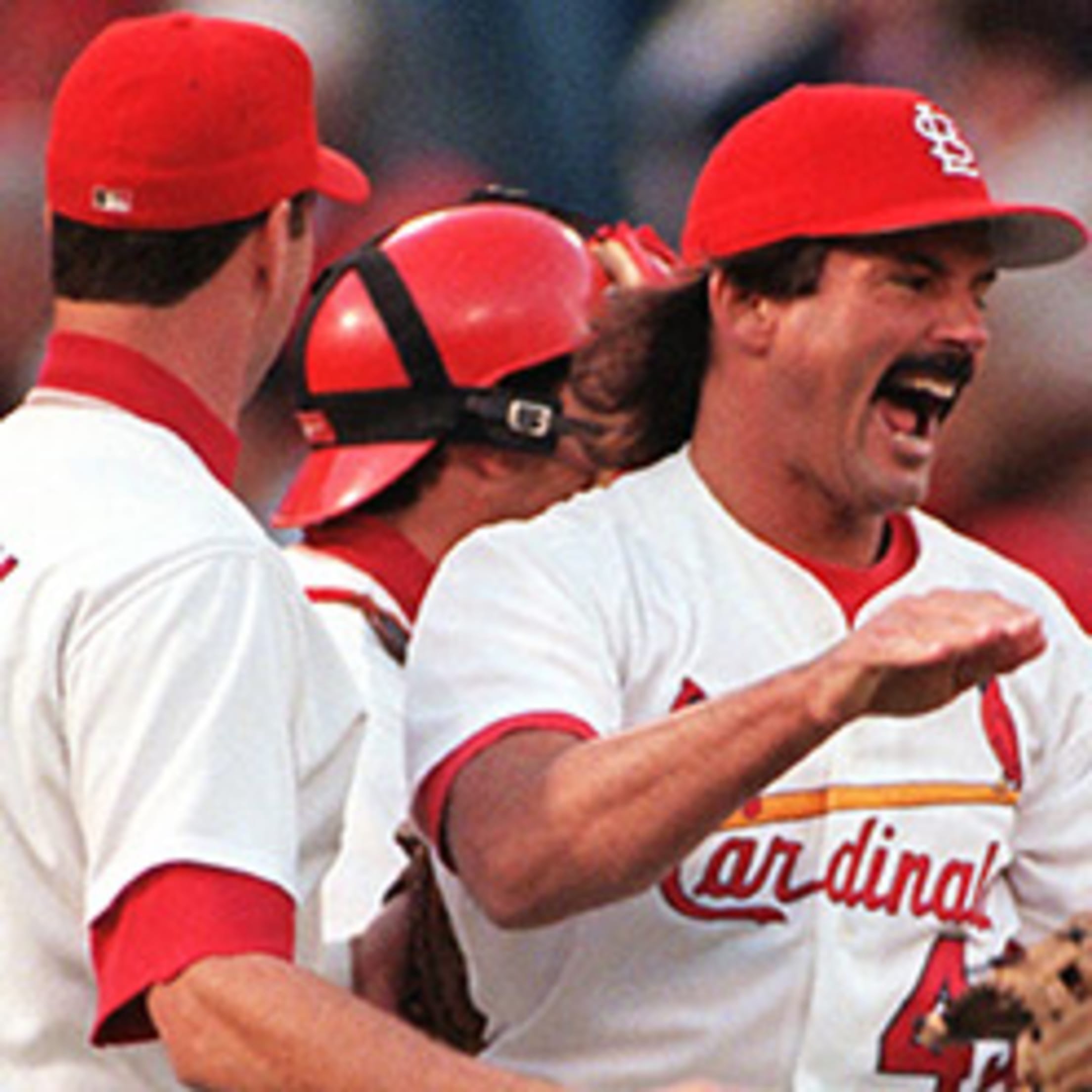 NLDS
Cardinals defeat Padres
3-0
1995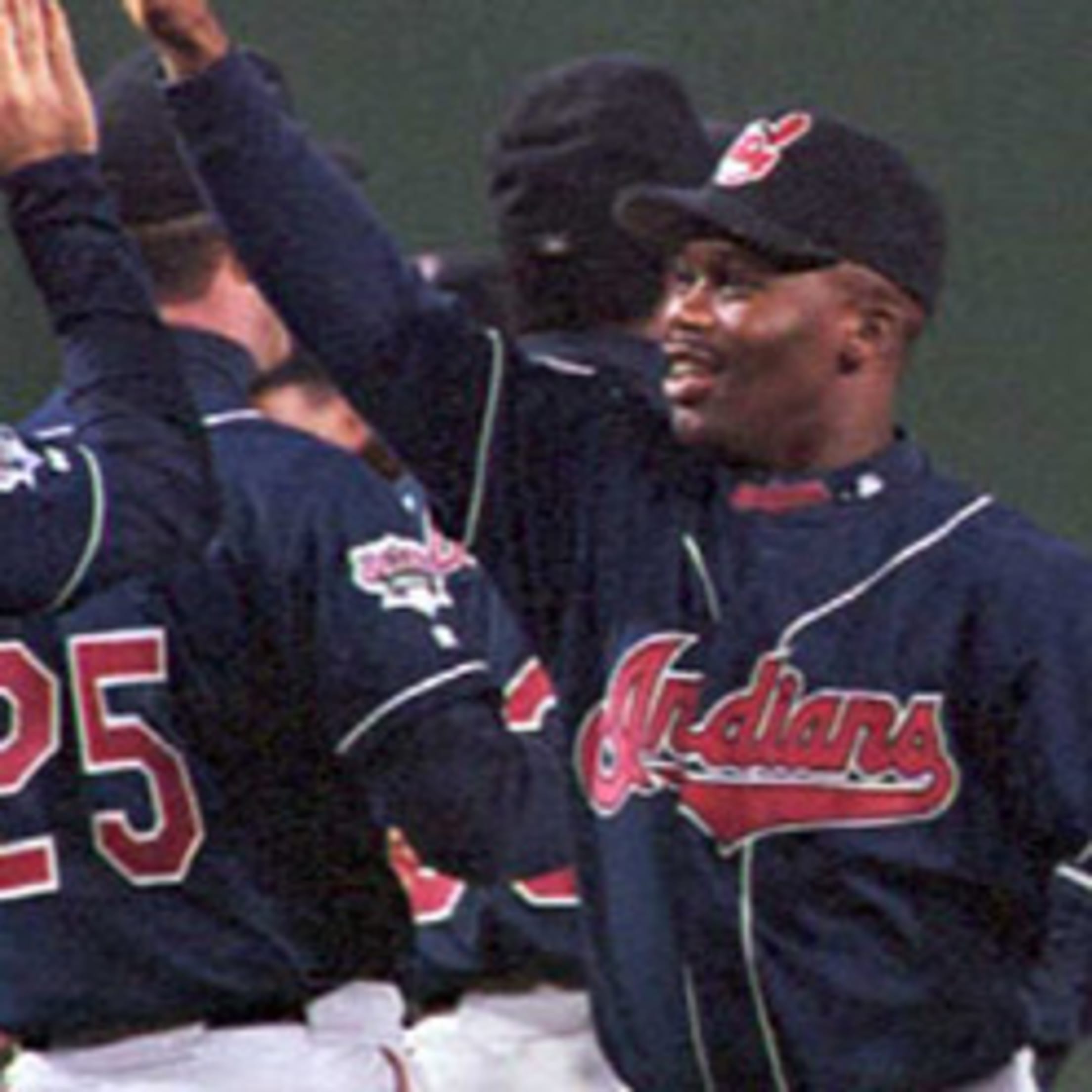 ALDS
Indians defeat Red Sox
3-0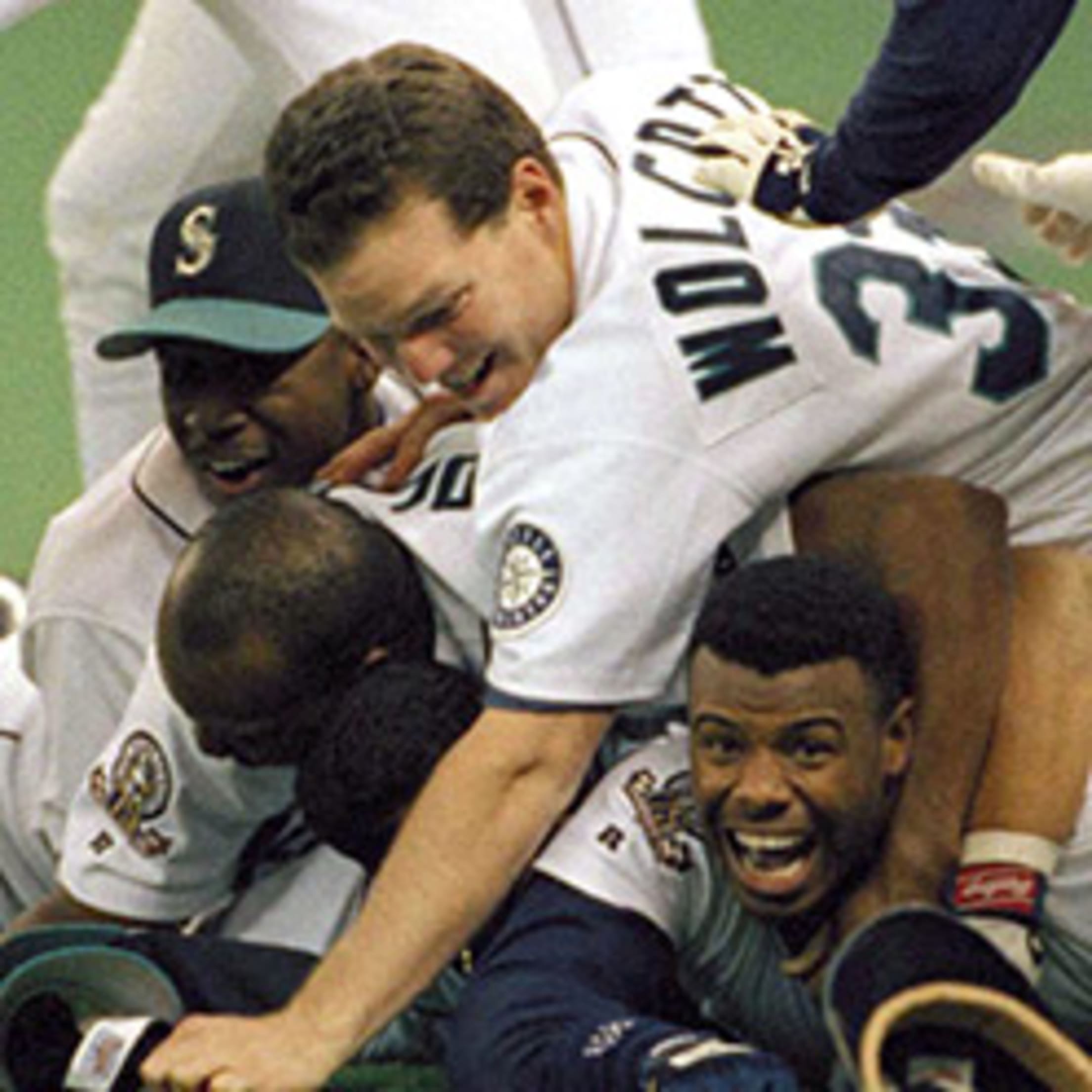 ALDS
Mariners defeat Yankees
3-2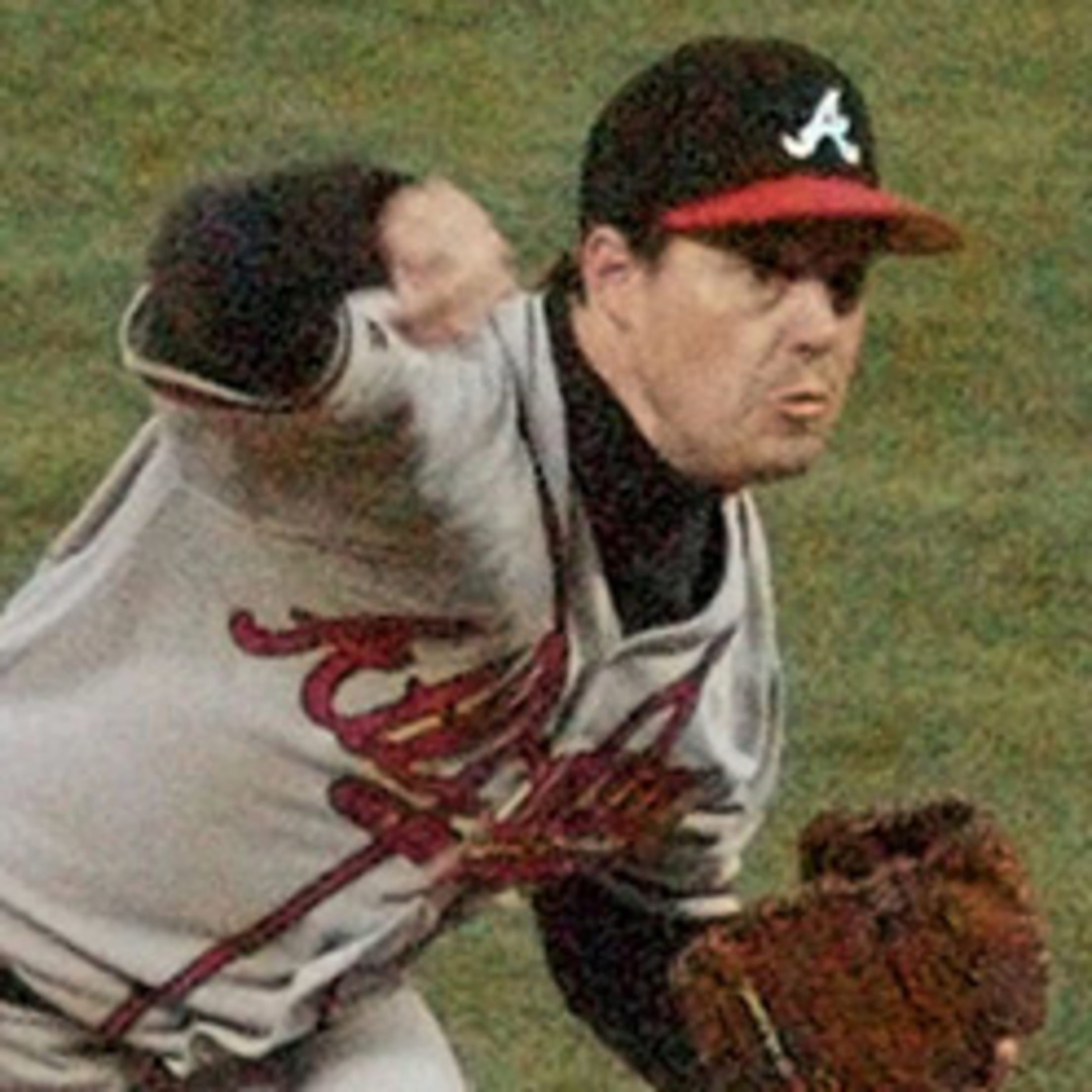 NLDS
Braves defeat Rockies
3-1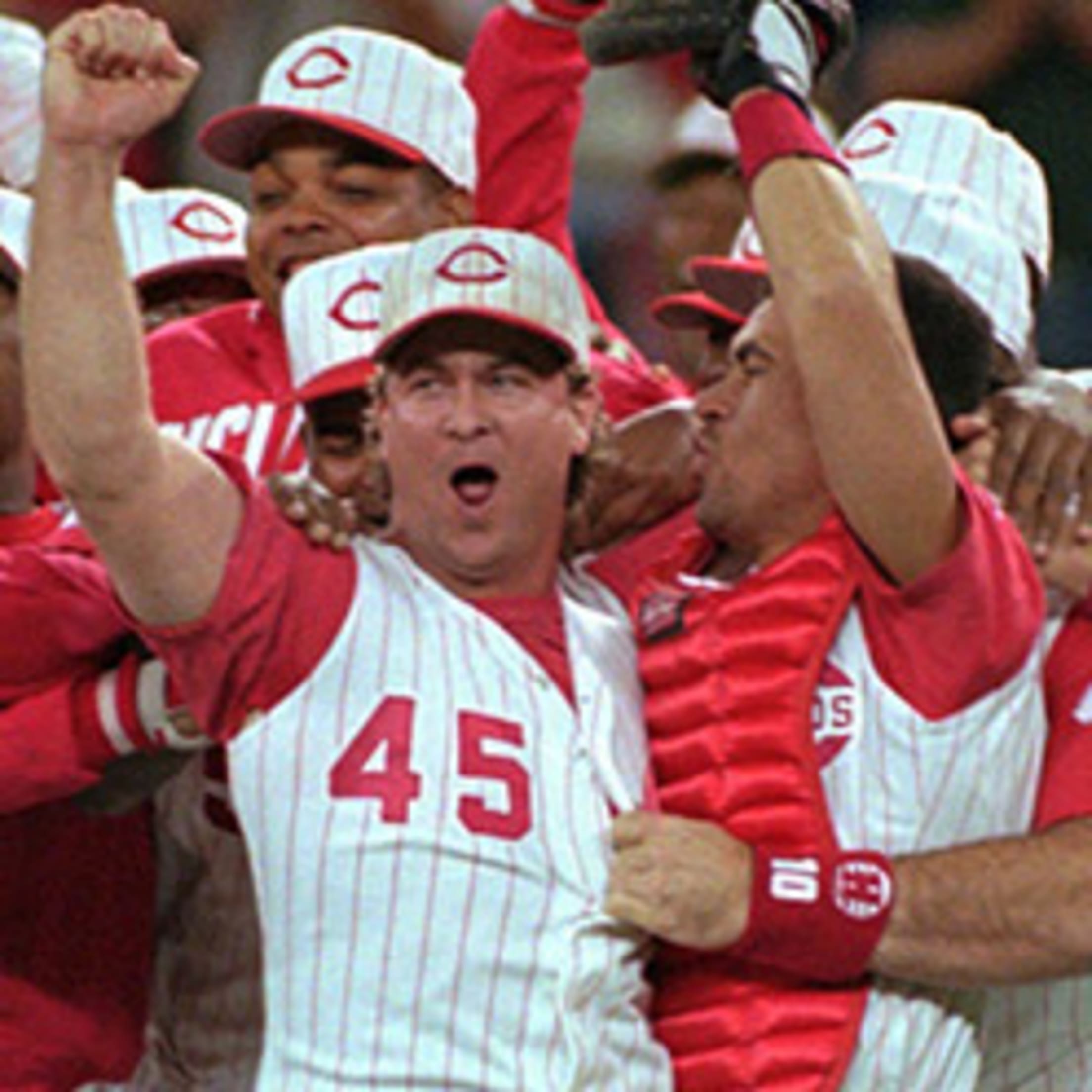 NLDS
Reds defeat Dodgers
3-0
1980s
1981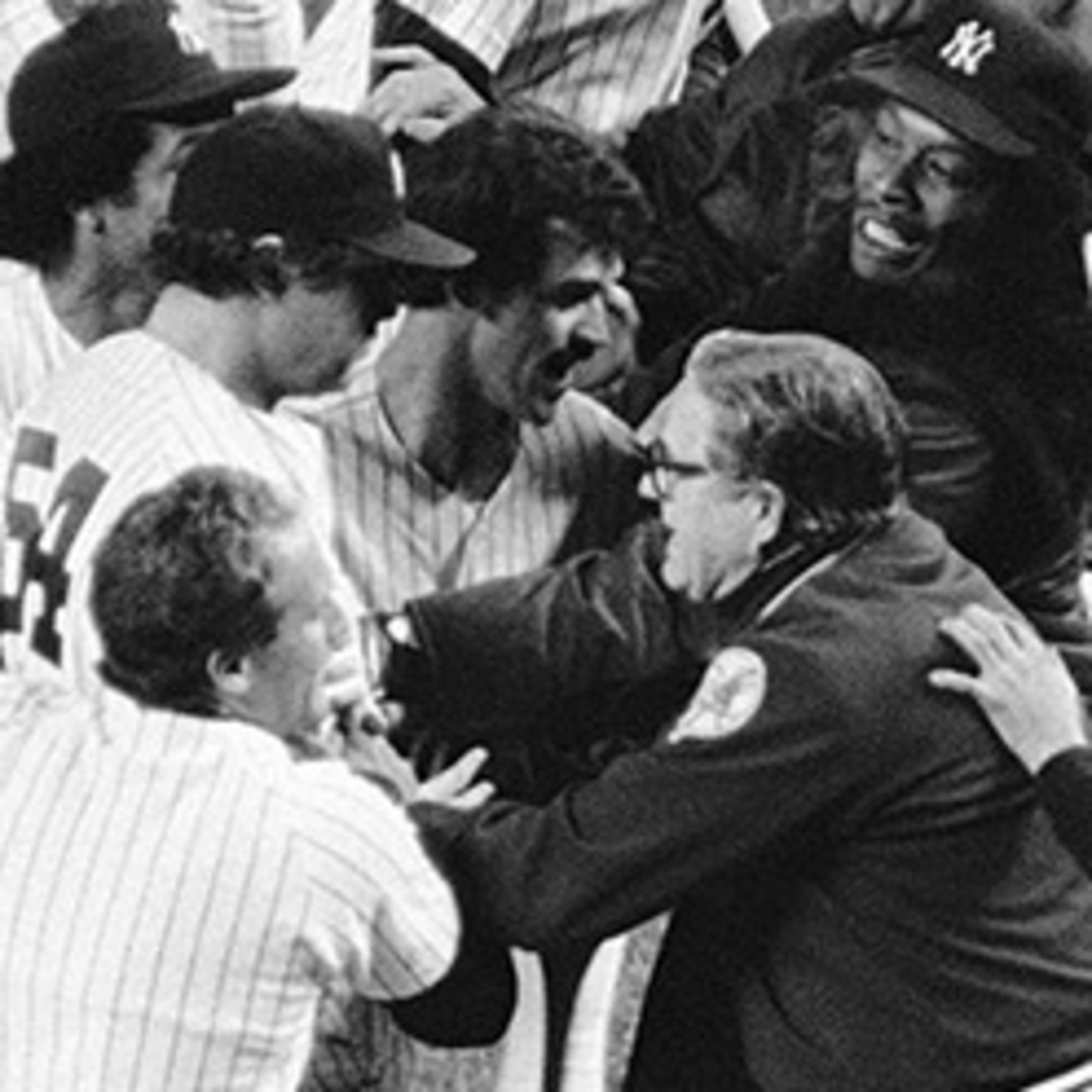 ALDS
Yankees defeat Brewers
3-2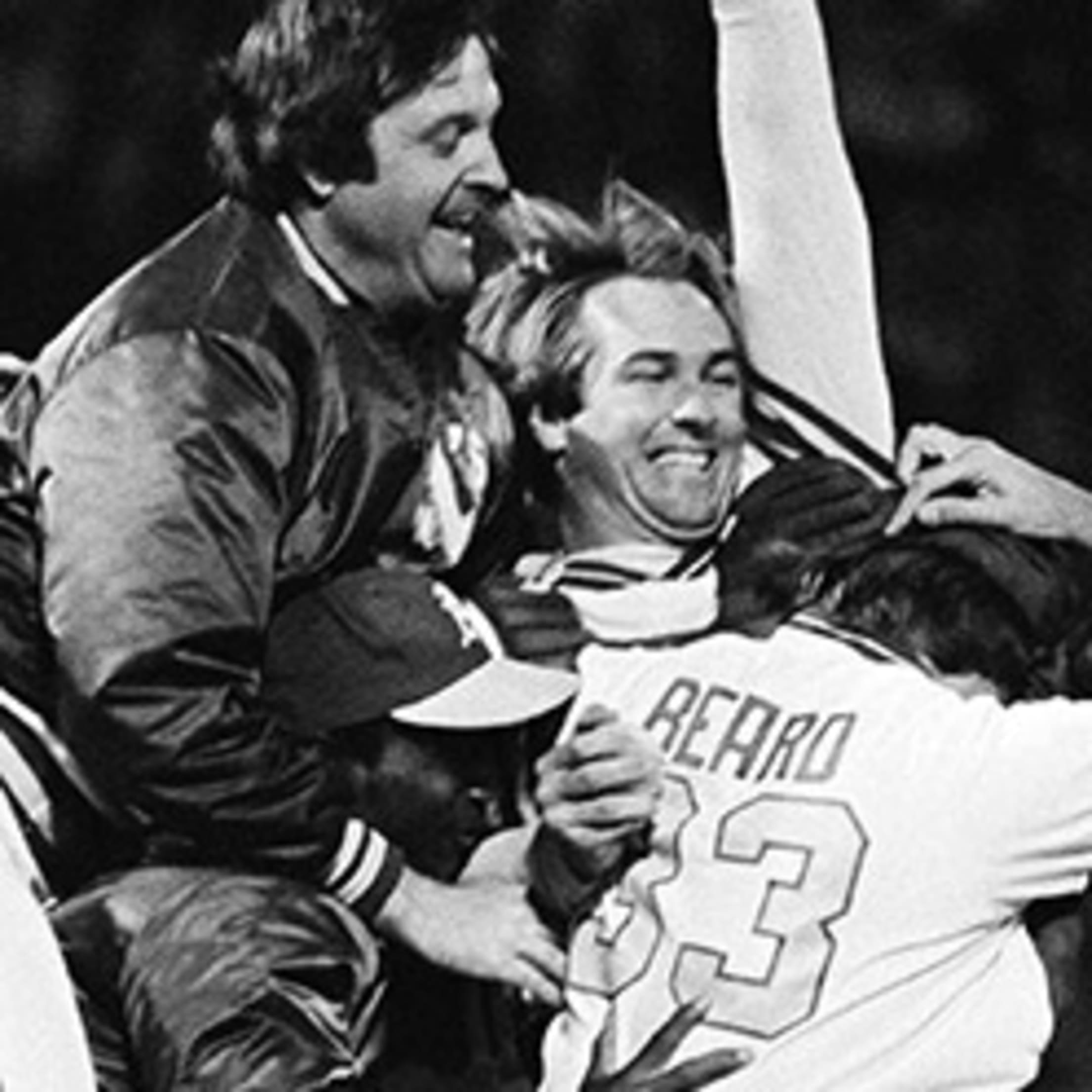 ALDS
Athletics defeat Royals
3-0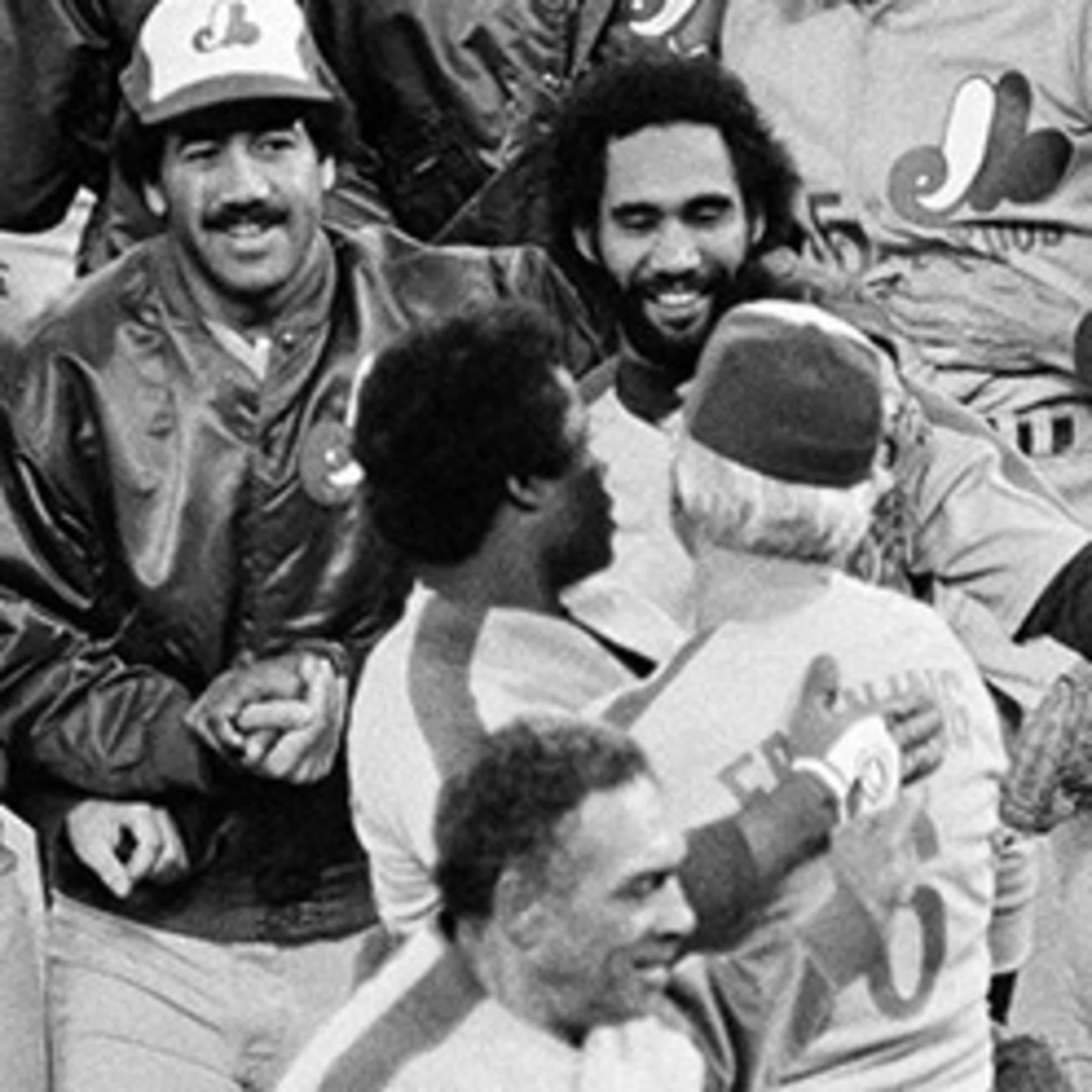 NLDS
Expos defeat Phillies
3-2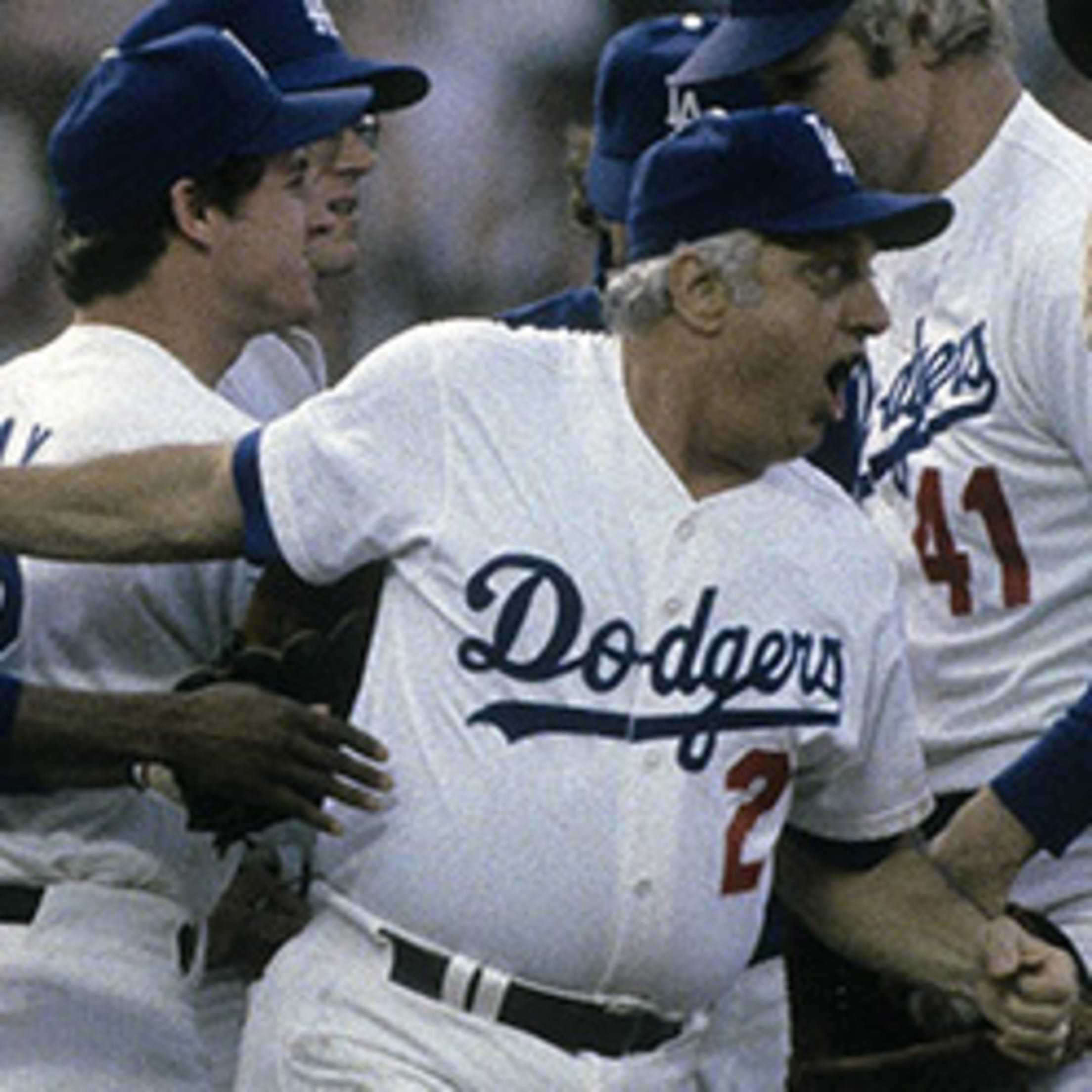 NLDS
Dodgers defeat Astros
3-2