Freeland making push to return to rotation in '19
Southpaw has been sidelined since Aug. 20 due to left groin strain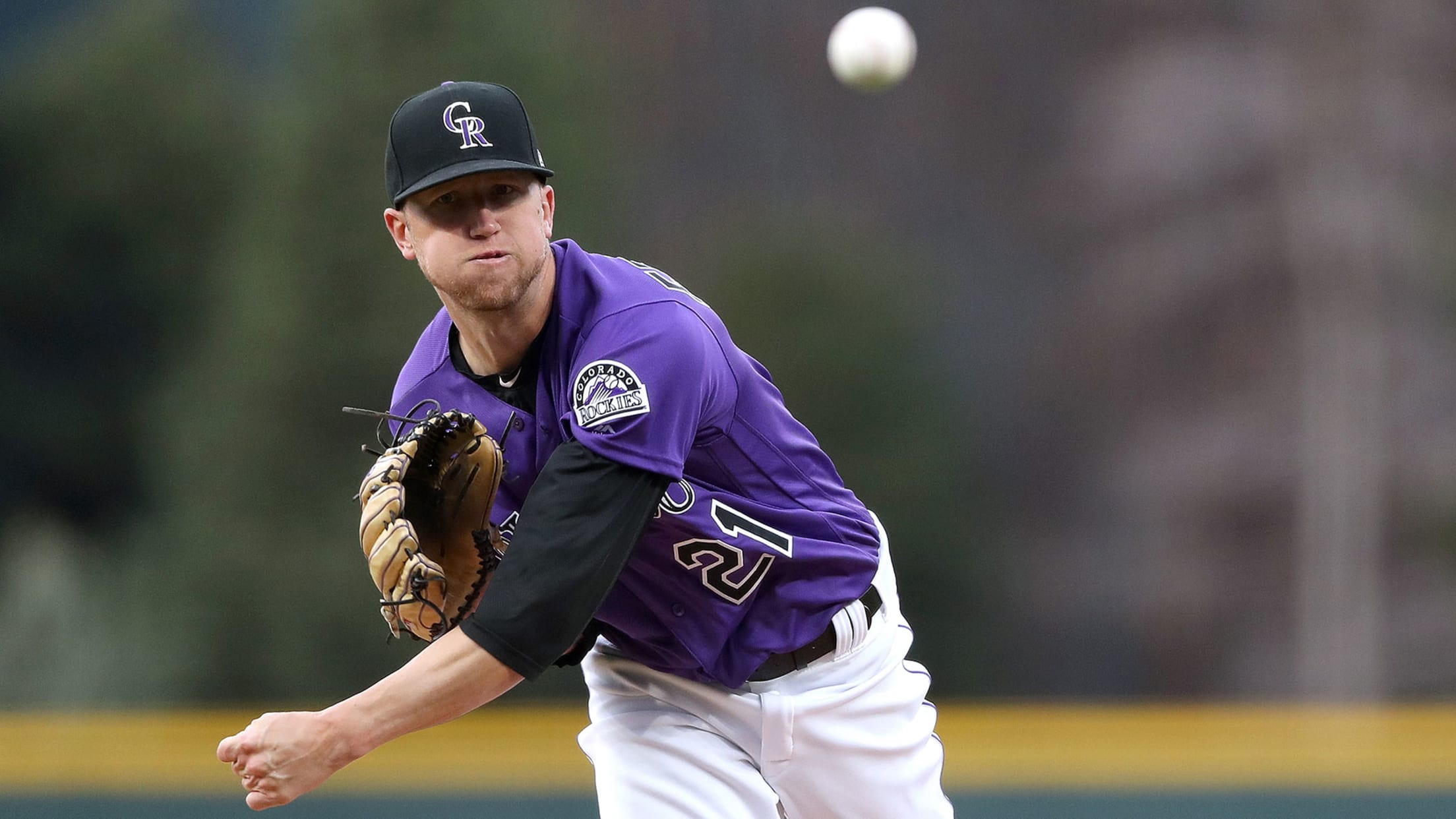 DENVER -- After throwing a 27-pitch bullpen session Wednesday afternoon, Rockies left-hander Kyle Freeland said it would be good for his peace of mind if he can pull himself off the injured list and onto a Major League mound before the season ends. Freeland has not pitched since leaving an
DENVER -- After throwing a 27-pitch bullpen session Wednesday afternoon, Rockies left-hander Kyle Freeland said it would be good for his peace of mind if he can pull himself off the injured list and onto a Major League mound before the season ends.
Freeland has not pitched since leaving an Aug. 20 game with a left groin injury. While he may be another bullpen session, a live batting practice -- or both -- away from returning, he wants to pitch.
"It's getting back out there, knowing I'm fully healthy, not worrying about anything, and getting some innings under my belt going into the offseason," Freeland said. "It's a different mentality, ending the year injured. I don't want to be in that mental state. I'd rather go into the offseason knowing I'm healthy, where I can start my offseason lifts and start looking forward to next Spring Training."
Freeland (3-11, 6.98 ERA in 20 Major League starts) went through painstakingly documented struggles and a six-week option to Triple-A Albuquerque this year, after finishing fourth in National League Cy Young Award voting last year. But he felt mechanical corrections were taking root before the injury (three of his final six starts had solid numbers), and they were still intact for Wednesday's session.
"Everything feels great -- arm slot is in a good spot, my front side is strong, everything has a good angle and is moving the way I want my pitches to move," said Freeland, who also threw a total of 17 pitches Saturday in San Diego, starting from the slope of the mound before moving to the rubber.
Freeland will talk to the athletic trainers and manager Bud Black on Thursday before deciding the next step.
Anderson update
Black said left-hander Tyler Anderson, who underwent surgery to repair a chondral defect in his left knee on June 11, probably won't be ready for the start of next season, but he hopes that he can be back fully about two months into next season. Anderson is heading into his second year of arbitration eligibility.
9/11
Black was the Angels' pitching coach on this date in 2001 when an ordinary day turned tragic and surreal.
"I was at my home getting a workout in and the phone rang, and a friend of mine told me to turn the television on, and I saw events unfold," Black said. "That afternoon, I went to the ballpark in Anaheim, and at that moment, I think we all knew things were different.
"After a couple days off when we resumed play, I think all of us felt we were proud to help the healing in some way, as baseball players, as coaches, as those of us in the game. That was evident in New York when President Bush threw out the first pitch and you saw the response to a baseball game and what that meant to our country and how we weren't going to let that affect what we do."