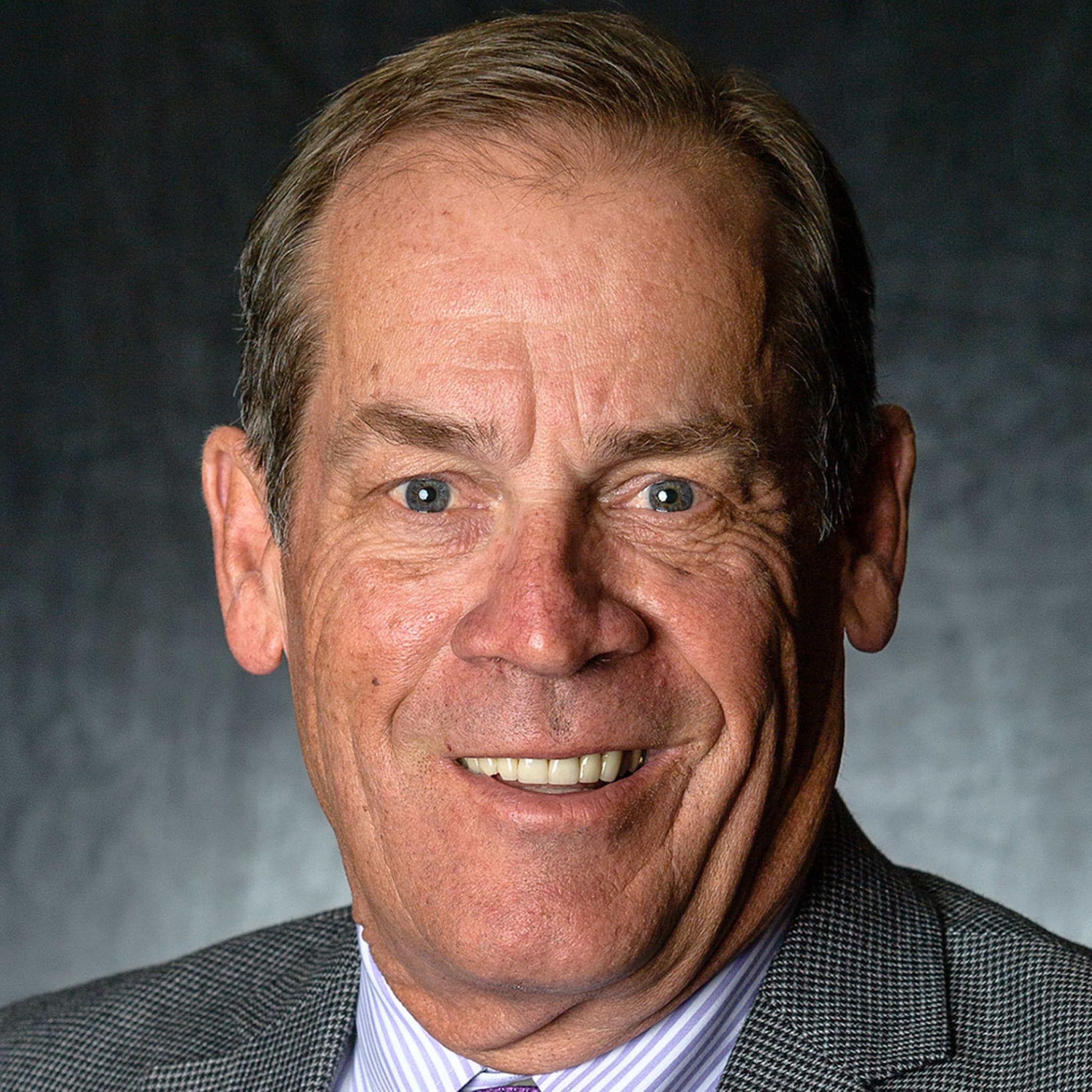 Richard L. Monfort, Owner/Chairman & Chief Executive Officer
Dick Monfort is in his 25th season with the Rockies franchise in 2022 and continues in his role as owner/chairman and chief executive officer for the club. A Colorado native, Monfort and the Colorado Rockies Ownership Group have established the Colorado Rockies Baseball Club as a leading enterprise in the Rocky Mountain Region in both sports and business. The organization's impact can be seen in its many contributions to the community, whether through benevolent outreach in the areas of youth sports and health, or in the development of young sports-minded professionals.
Brothers Dick and Charlie Monfort have done extensive community outreach through their family-directed Monfort Family Foundation. In September 2004, the Monfort Family Foundation gifted $10 million to Children's Hospital Colorado for the construction of a new medical facility in Aurora, Colo. The oncology floor of the new hospital is named in memory of Rick Wilson, a cousin of the Monfort family. The foundation is a longtime provider of funding and endorsement for the Boys & Girls Clubs in Metro Denver and Weld County. Also active in higher education, the Monfort family supports the Monfort School of Business at the University of Northern Colorado and the Monfort Excellence Fund at Colorado State University; both impact students, faculty and the Northern Colorado community through scholarships for exceptional students and support of outstanding faculty. Other organizations that have benefited from the Monfort family's years of philanthropic work include CU Cancer Center, Craig Hospital, United Way, the Denver Art Museum and Habitat for Humanity.
Individually, Monfort was the 2008 recipient of the United Way of Weld County Humanitarian of the Year Award—an award his father, Kenny Monfort, received twenty years earlier.
Monfort is currently the Chairman of the University of Northern Colorado Board of Trustees and the Chairman of the Board of Directors of University of Colorado Health.
Monfort spent 25 years in the cattle business, primarily with his family's company. In 1987, he was named president of Monfort of Colorado, Inc., a subsidiary of ConAgra, and in 1991 became president and CEO of ConAgra Red Meats. After retiring from ConAgra in 1995, he helped launch the Montera Cattle Company in 1996.
More recent ventures include McGregor Square, located adjacent to Coors Field in historic lower downtown Denver (LoDo). Sports fans and the residents of Denver are anxiously awaiting its Grand Opening in the spring of 2021. McGregor Square connects the ballpark to a neighborhood that has developed dramatically over the past 25 years with direct access to Union Station and RiNo District. The development will encompass 655,000 square feet of residential and commercial space, creating a vibrant year-round complement to Coors Field, including the future Colorado Rockies Hall of Fame experience, retail, restaurants, a food hall, hotel and public gathering spaces. McGregor Square will serve as a new year-round destination that will host pregame and postgame activities as well as neighborhood concerts, festivals and other entertainment for visitors and the LoDo community.
A 1976 graduate of the University of Northern Colorado, Monfort has a bachelor's degree in business management. In May 2012, Colorado State University President Tony Frank awarded the honorary degree of Doctor of Humane Letters to Monfort in recognition of his significant contributions to Colorado industry and higher education. Also, in May 2014, he was awarded an honorary Doctor of Business Administration in Entrepreneurship by Johnson & Wales University.
Monfort has three children: daughter Dr. Lyndsey Grae M.D., eldest son Walker (wife Lauren) works in Rockies corporate partnerships and son Sterling in Rockies scouting operations. Dick currently resides in Denver with his wife Karen.