As the Colorado Rockies are a digital ticketing ballpark, we understand there is a demand for a printed ticket to remember your special experience. We are proud to introduce six 30th Anniversary commemorative ticket options for fans to choose from. Each template looks back on highlights from the past 30 years of Rockies baseball.
Commemorative Ticket Options
We have six commemorative ticket templates available throughout the season.
View available templates below, then select "Buy Commemorative Tickets" and follow the purchase flow to secure your 2023 commemorative tickets(s) which will be delivered directly to you.
Opening Day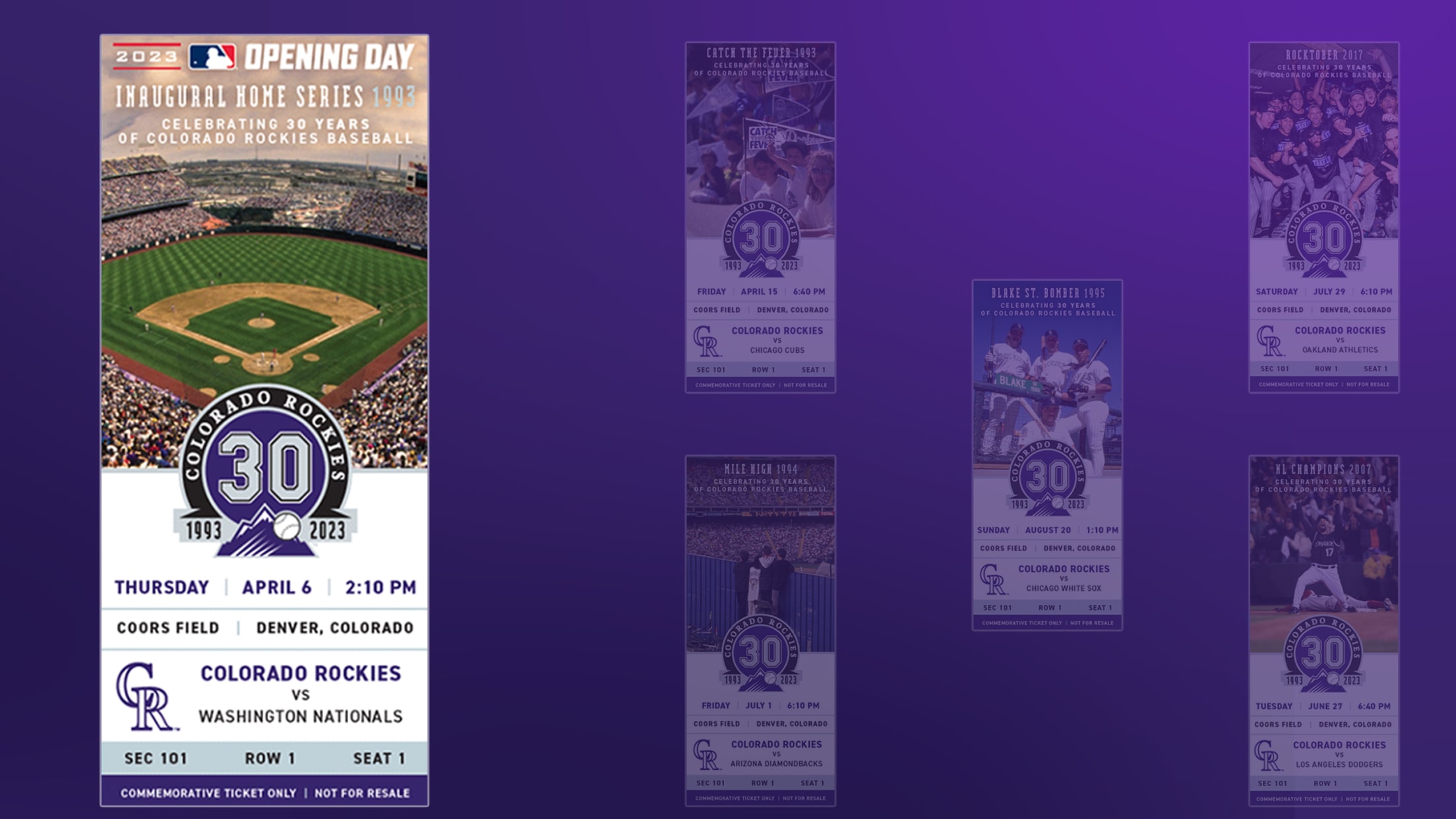 Catch The Fever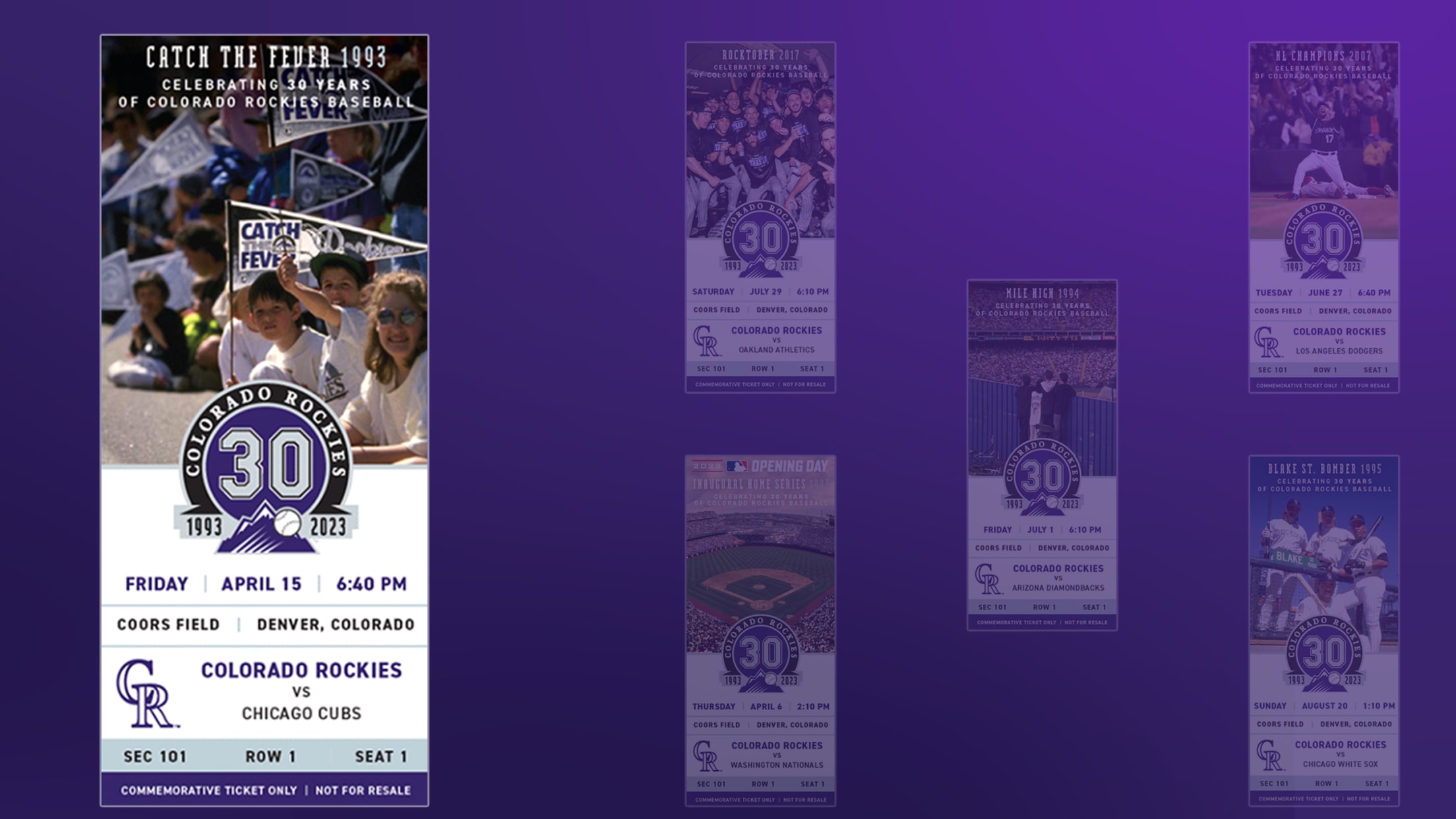 Mile High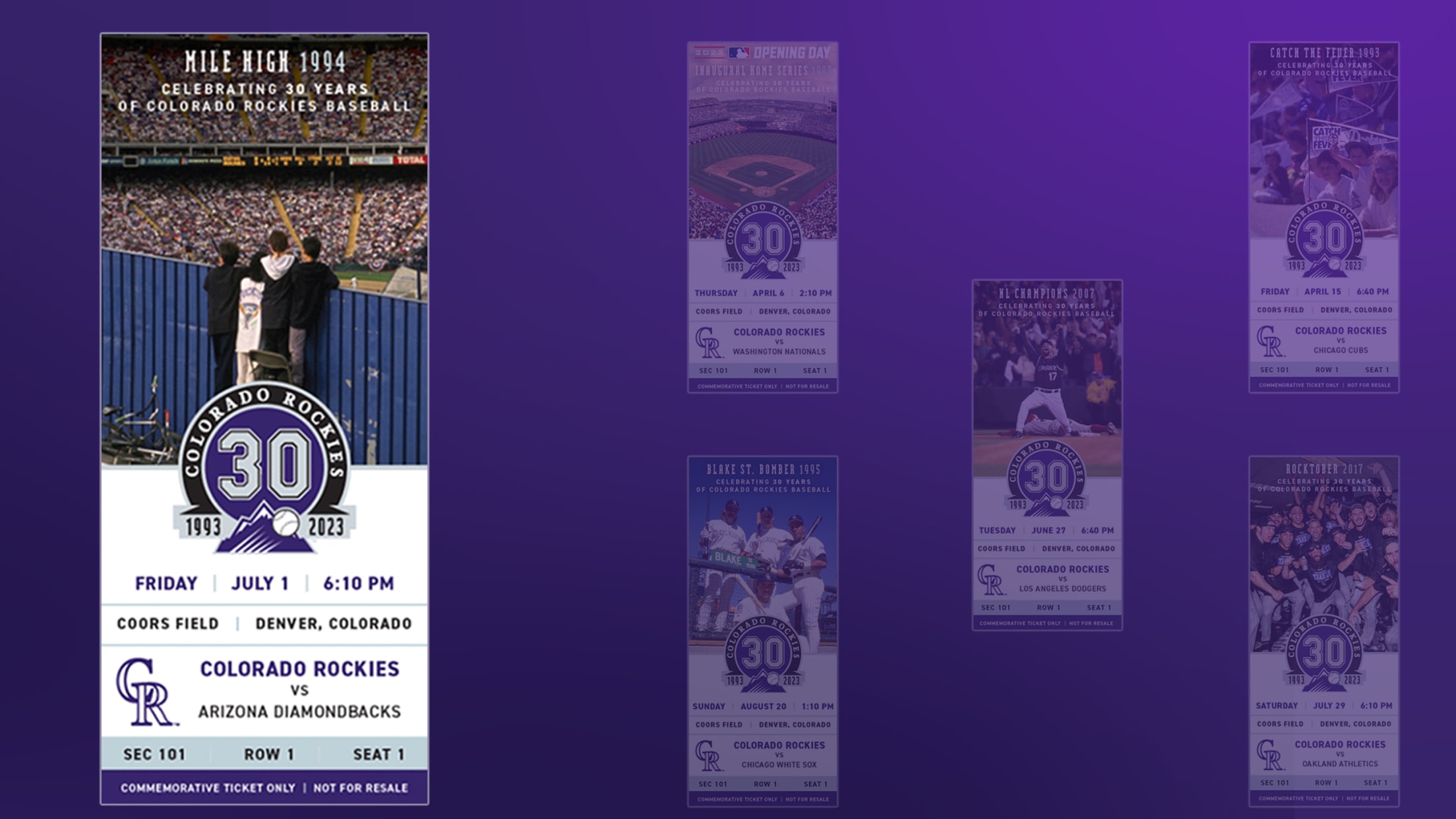 Blake St. Bomber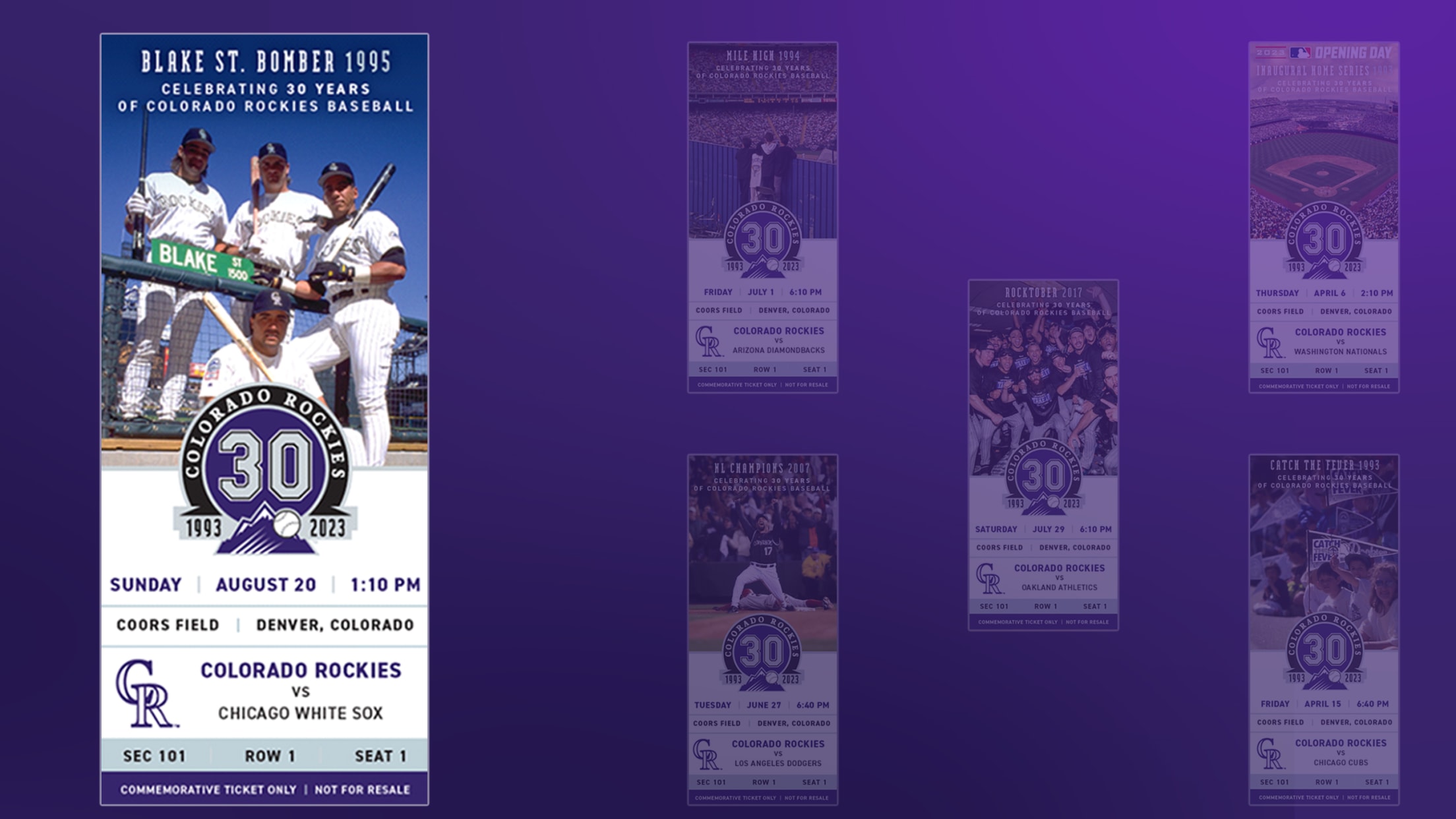 NL Champions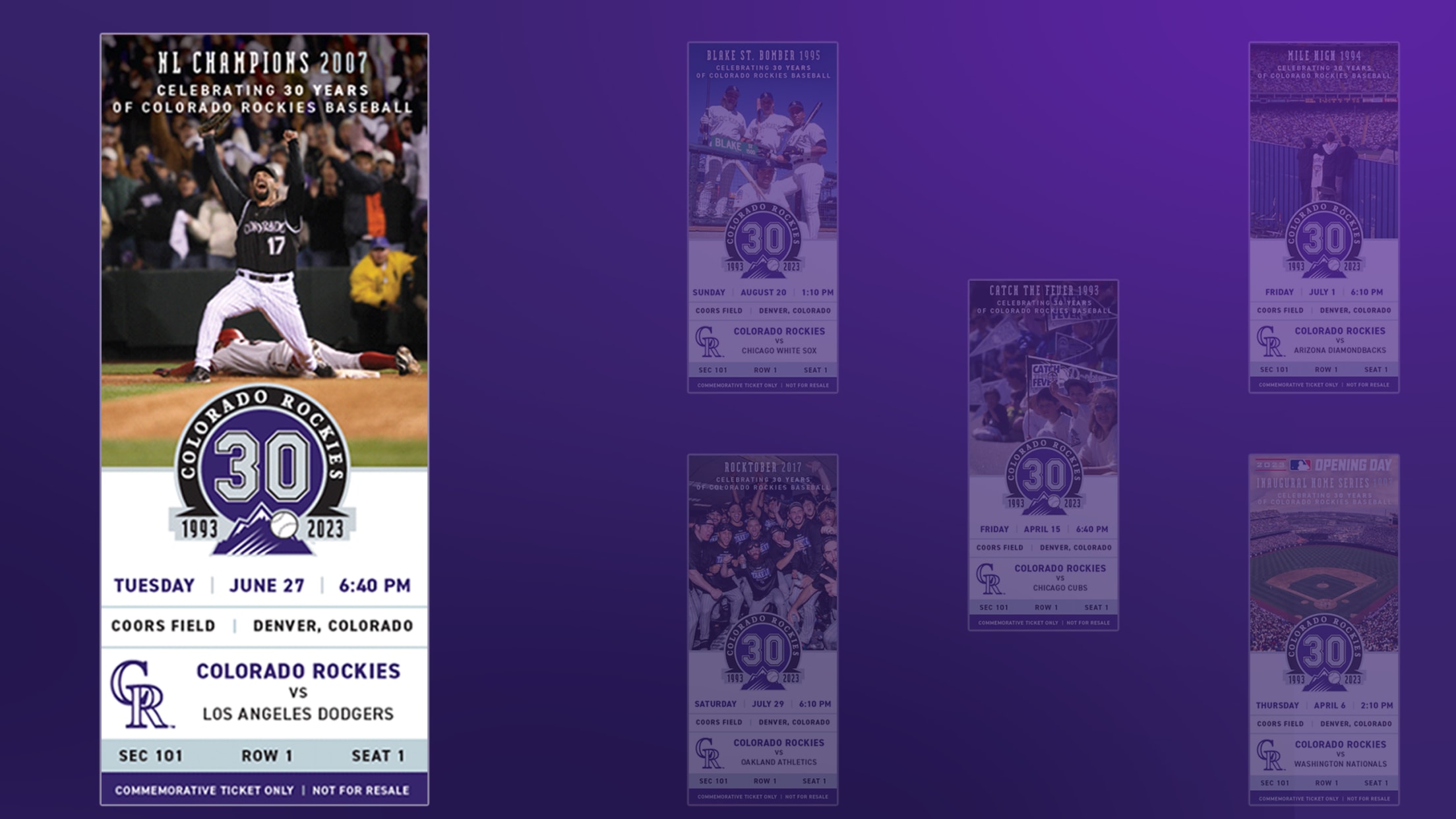 Rocktober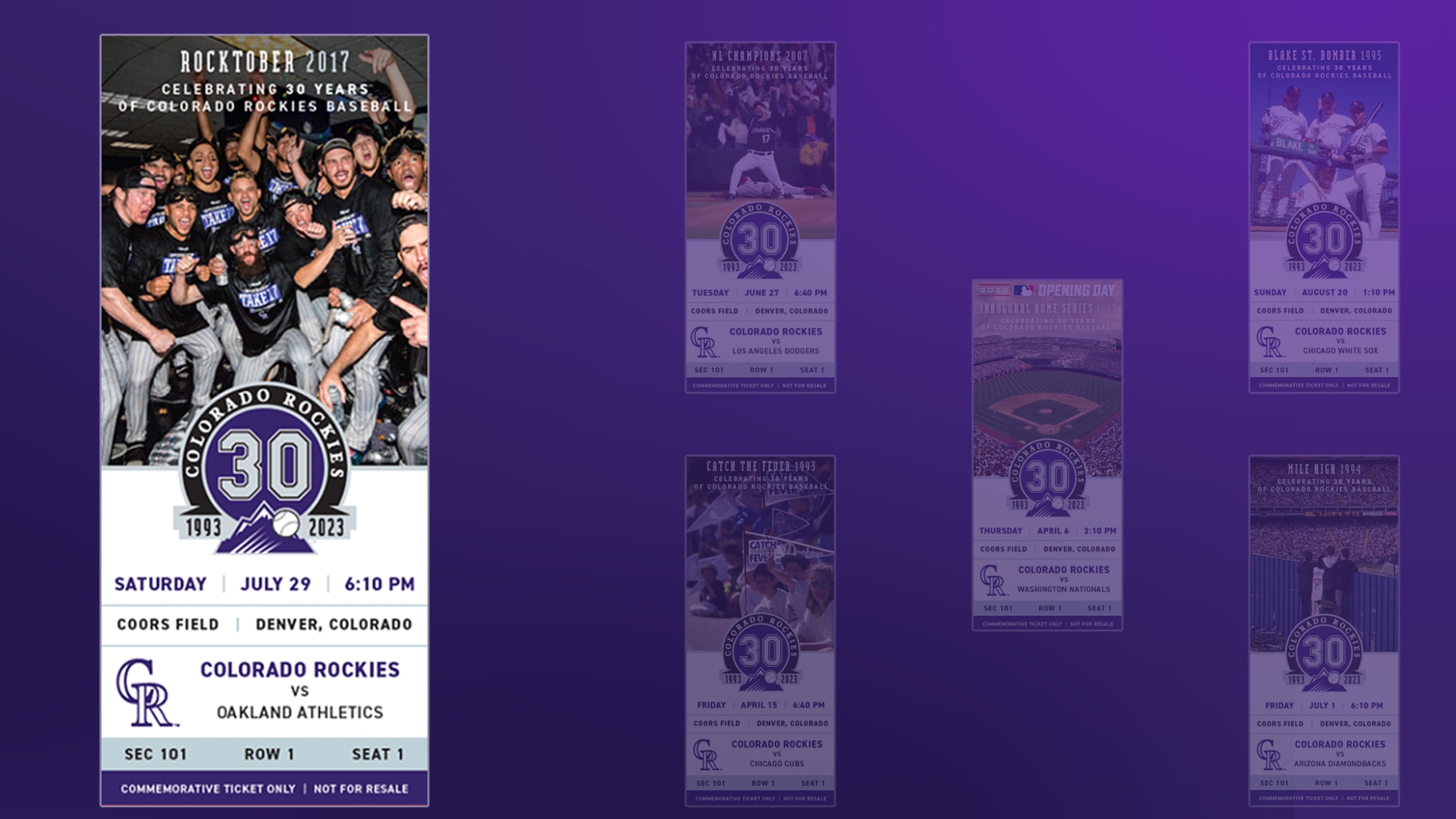 NOTE: Commemorative Tickets are only sold one month in advance. Please check back as future dates will be added. Contact us at 303-ROCKIES to purchase previous game dates.
Ticket orders are produced and shipped at the end of each month. You can expect to receive your commemorative tickets up to 30 days after you place your order.
Please double check we have the correct mailing address. You can verify your address by hitting the drop-down arrow in the delivery box of the purchase page.
Tickets cannot be picked up at will call.
Contact Information