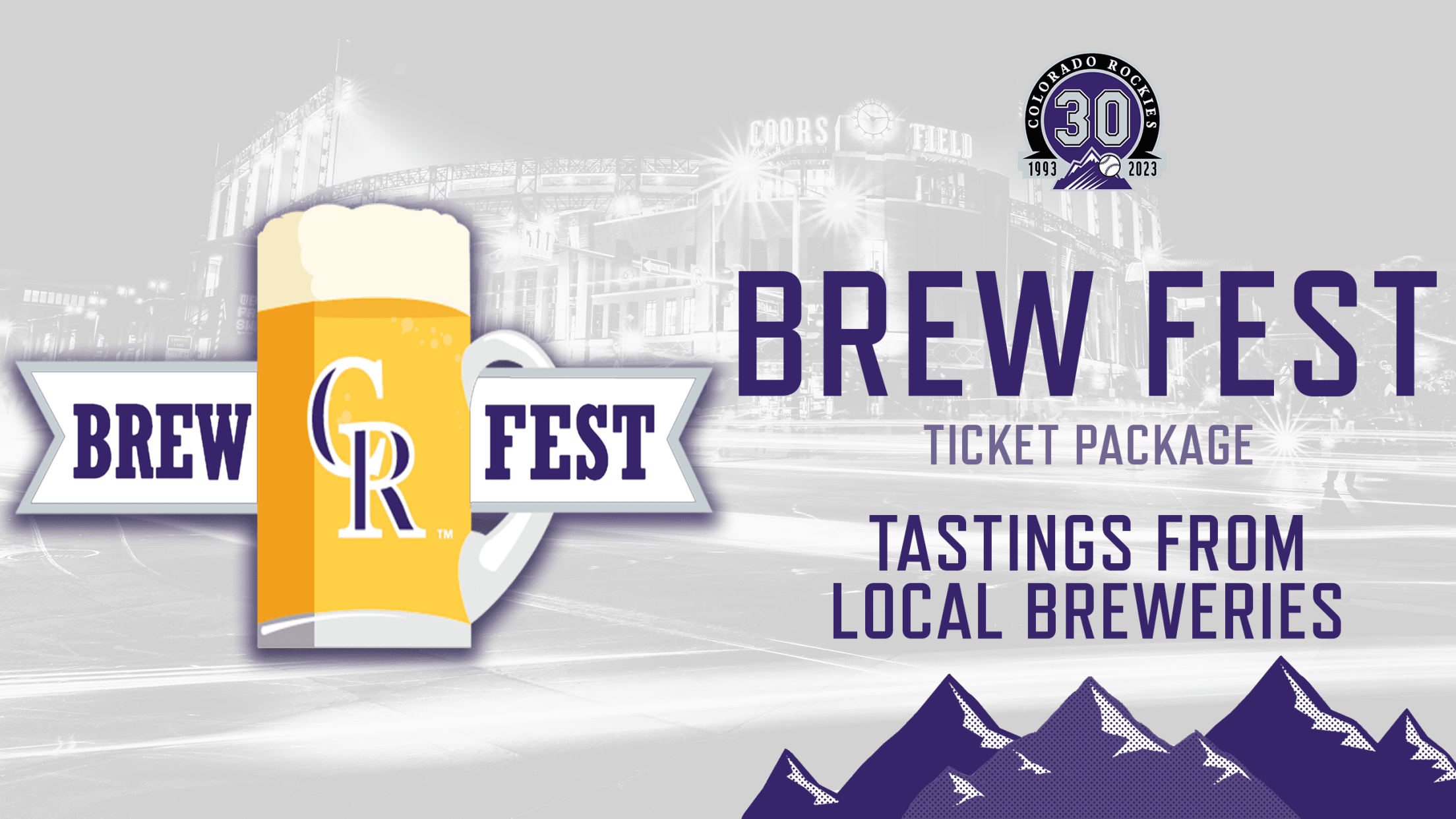 Colorado Rockies vs. Toronto Blue Jays
Saturday, September 2 at 6:10 PM
Join us for the 10th Annual Brew Fest at Coors Field! Enjoy tastings from regional breweries and cast your vote for your favorite brew! The winning brewery at this year's event will receive a tap on The Rooftop for all April 2024 games - including Opening Day!
IMPORTANT: Brew Fest is only for individuals who are 21 years of age or older. Anyone under 21, including infants and small children, will NOT be allowed into Brew Fest at Coors Field.
Your ticket package Includes:
(1) Ticket to watch the Rockies take on the Blue Jays

(6) drink tickets - each good for one 4 oz. pour

(3) Brew Fest voting tokens to vote for your favorite beer

Exclusive access to Brew Fest at Coors Field before the game
Brew Fest: 4:00 PM – 7:00 PM
First Pitch: 6:10 PM
For questions or to purchase more than 12 tickets, please contact 303-ROCKIES or email [email protected].
Prices and locations subject to change without notice.
Please note: Must purchase Brew Fest Ticket Package to participate in Brew Fest at Coors Field and receive drink tickets and Brew Fest voting tokens. Brew Fest information will be emailed to all participants one (1) week prior to the event.