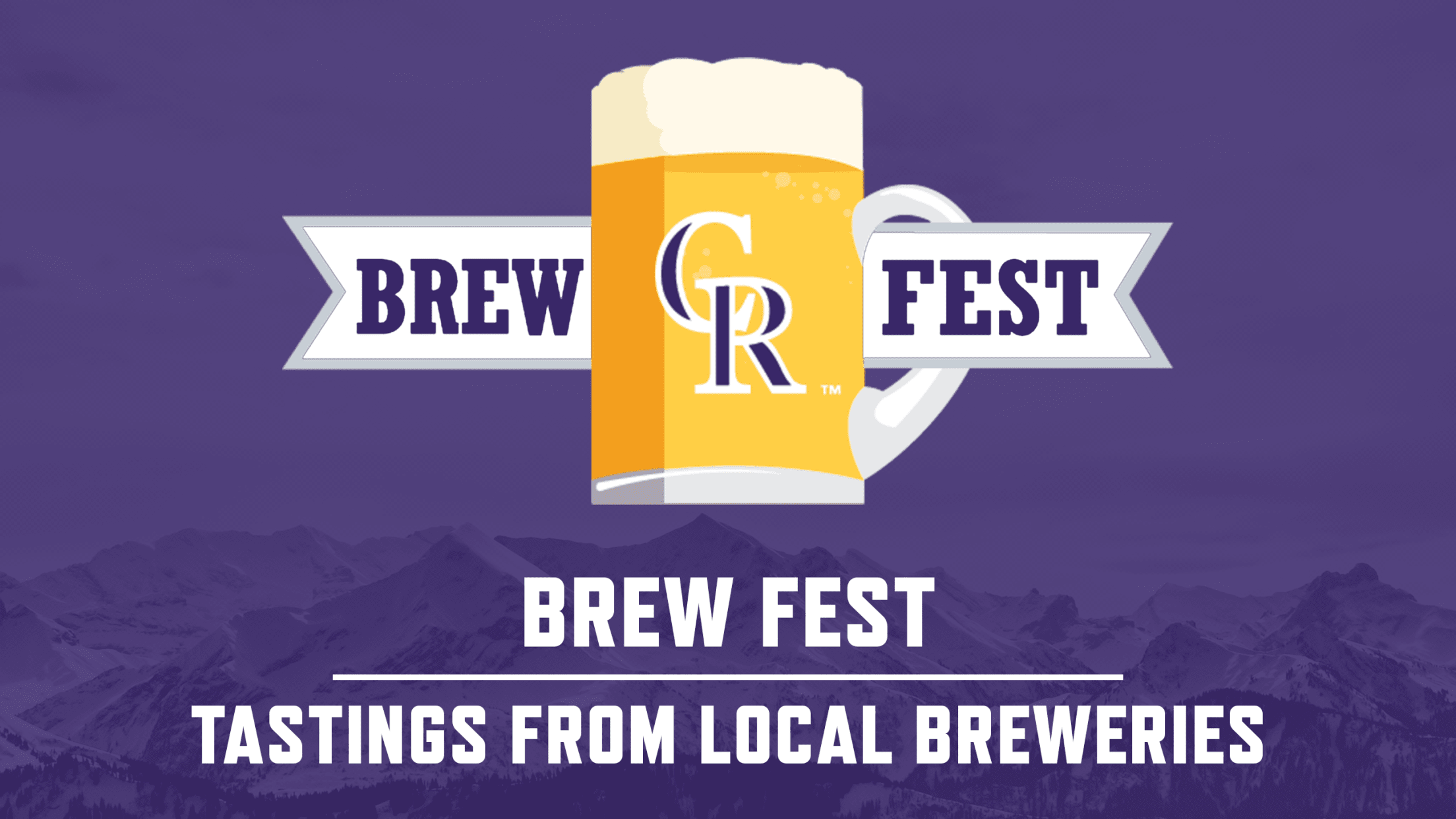 Colorado Rockies vs. San Francisco Giants
Saturday, August 20 at 6:10 PM
Join us for the 9th Annual Brew Fest at Coors Field! Enjoy tastings from regional breweries and cast your vote for your favorite brew! The winning brewery at this year's event will receive a tap on The Rooftop for all April 2023 games - including Opening Day!
Your ticket Includes:
(1) Ticket to watch the Rockies take on the Giants
(6) Brew Fest drink tickets - each good for one 4 oz. pour OR three tickets can be used for one 12 oz. beer.
(3) Brew Fest voting tokens to vote for your favorite beer
Brew Fest: 4:00 PM - 7:00 PM
First Pitch: 6:10 PM
For questions or to purchase more than 12 tickets, please contact 303-ROCKIES or email [email protected].
Prices and locations subject to change
Participating Breweries
14er Brewing Company
AC Golden / Colorado Native
Avery Brewing Co.
Bootstrap Brewing Company
Denver Beer Co.
Dry Dock Brewing Co.
Great Divide Brewing Company
Holidaily Brewing Company
Hop Valley Brewing Co.
Jiant Kombucha
Left Hand Brewing
New Belgium Brewing
Odd13 Brewing
Odell Brewing Co.
Oskar Blues Brewery
Sierra Nevada Brewing Co.
Ska Brewing Company
Stem Ciders / Howdy Beer / Boulder Beer
Stone Brewing
Summer Shandy
Topochico Hard Seltzer
Uhl's Brewing Company
WeldWerks Brewing Co.
White Claw Hard Seltzer
Wibby Brewing