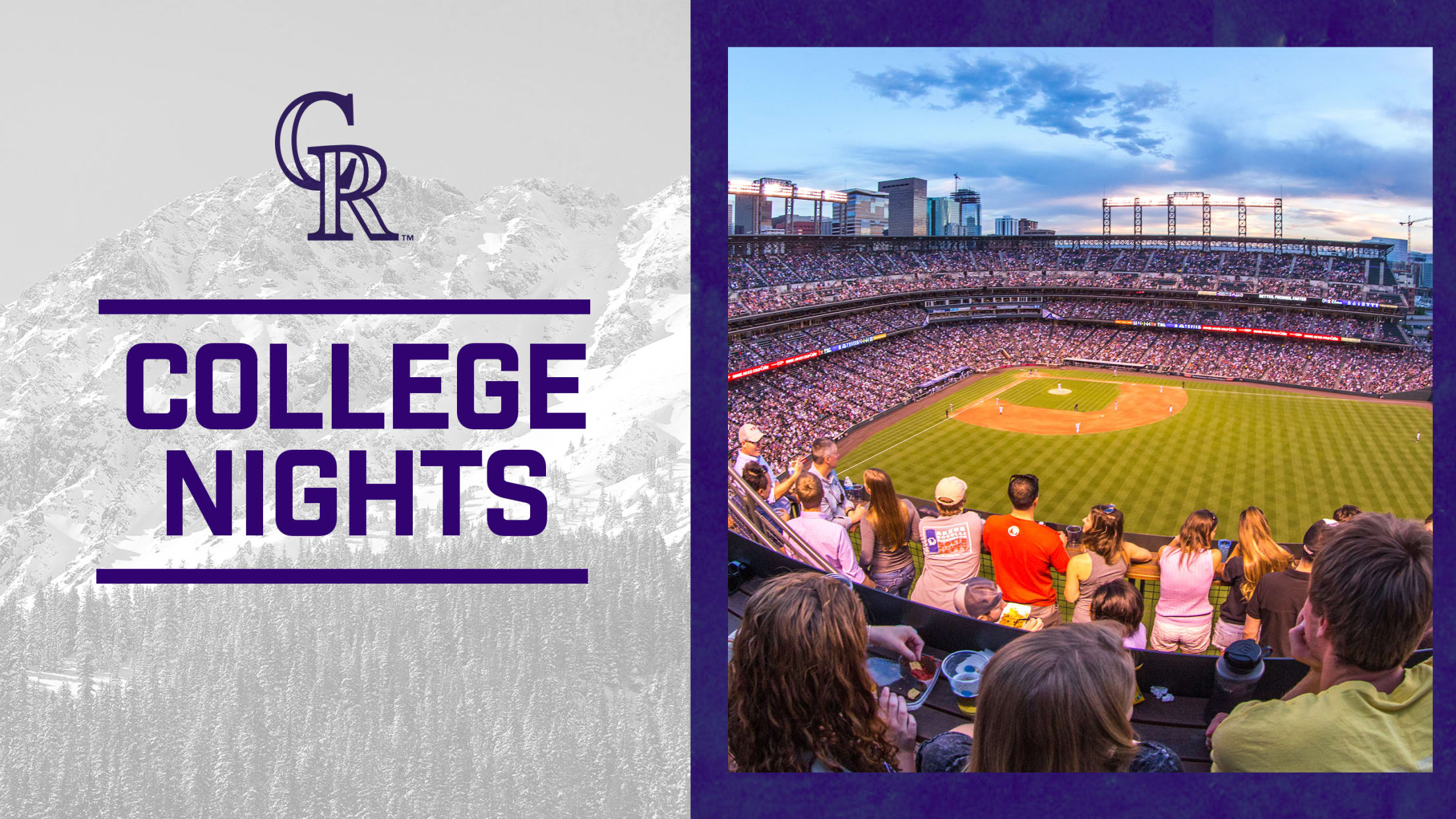 Wrap up the summer and kick off the school year at Coors Field! Come join fellow college students from across Colorado for good times, good people, and Rockies baseball!
For the following games we are offering tickets starting at $10 with fees included.
Prices and locations subject to change. Ticket availability is limited.
For questions or to purchase more than 12 tickets, please contact 303-ROCKIES or email [email protected].