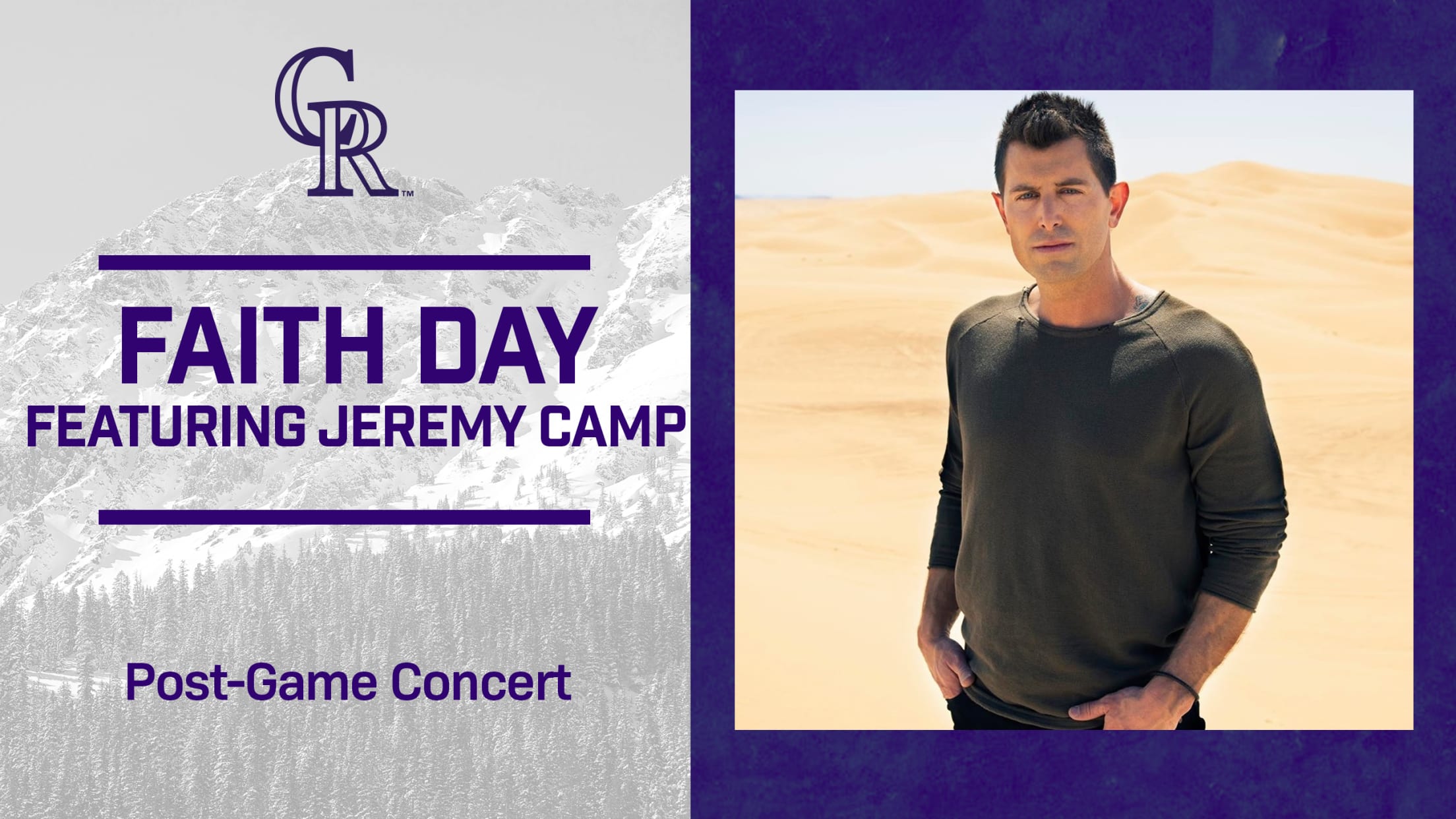 Colorado Rockies vs. San Francisco Giants
Sunday, August 2 at 1:10pm
Mark your calendars! The 16th Annual Colorado Rockies Faith Day will be on Sunday, August 2nd, 2020.
We are pleased to announce that this year's musical guest will be GRAMMY-nominated singer/songwriter, JEREMY CAMP! His career spans over seventeen years and includes forty #1 radio hits. In addition to his current tour, Jeremy's life will be portrayed in the film, I Still Believe, set to release this March!
For over fifteen years now, this post-game event has been a fan favorite, and we are looking forward to another big day. Besides being a great outreach opportunity, Faith Day offers Colorado churches and Christians from all over the state the chance to come together for a time of fellowship at the ballpark! If you have any questions or would like to order discounted tickets for your group of 20 or more, please call us at (303) 312-2230 or email [email protected]. For orders of less than 20 tickets, click the "Buy Now" button below and use the promo code FAITHDAY.
We look forward to seeing you at the ballpark and appreciate your support!
Promo Code:
FAITHDAY