First Responder Appreciation Ticket Package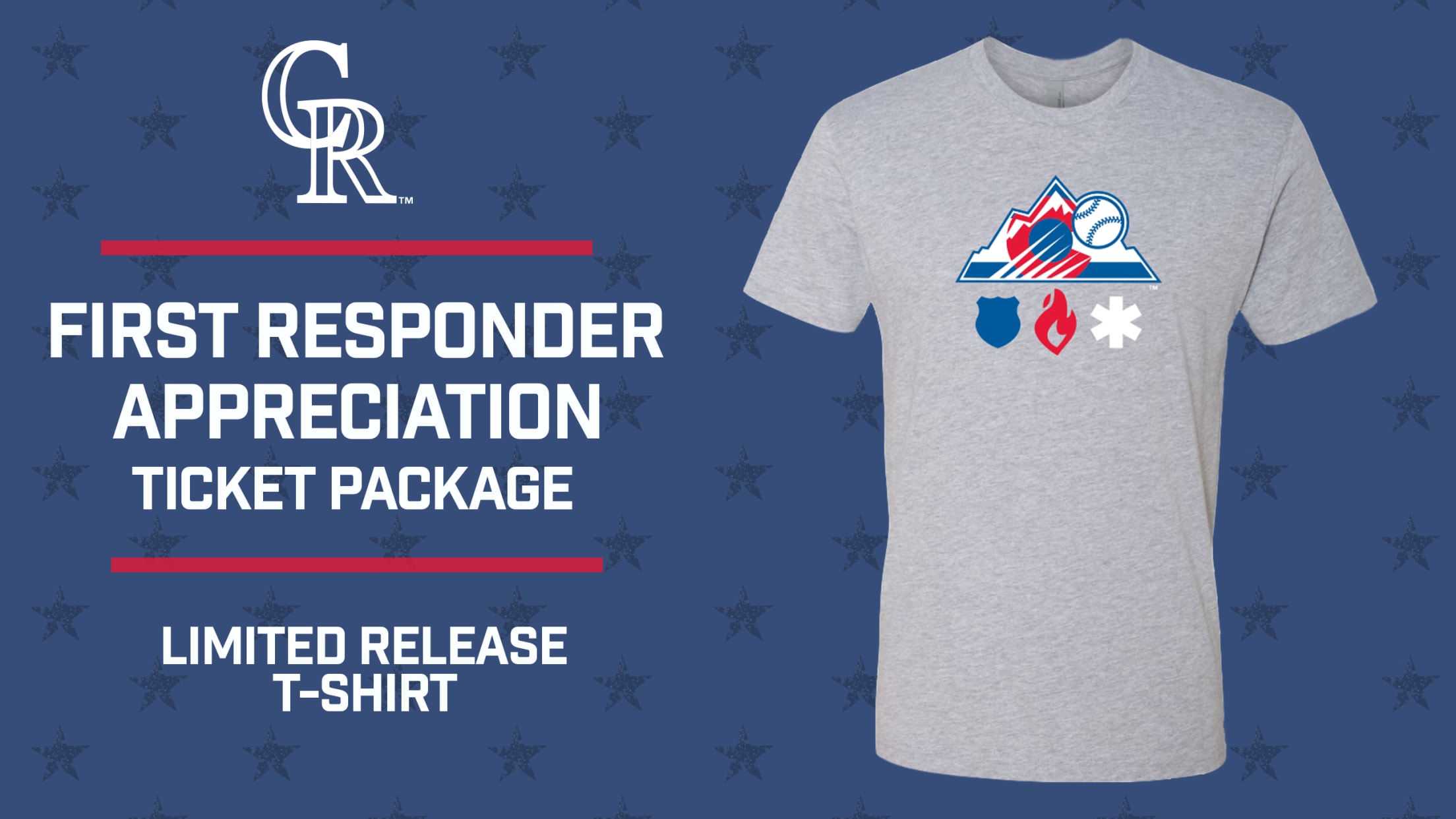 Date: TBD
The Colorado Rockies have teamed up with Colorado First Responders to show our appreciation for the men and women of Colorado who dedicate their lives to responding to emergencies.
The Rockies will be donating a portion of each First Responders ticket package sold to your choice of the National Law Enforcement Officers Memorial Fund, the Colorado Firefighter Calendar, or the EMS Association of Colorado.
The Rockies invite you, your friends, family, colleagues and the general public to join us for the 3rd Annual First Responders Day at Coors Field.
Your First Responder Appreciation Ticket Package includes:
A ticket to watch the Rockies at Coors Field
$2 Donation to one of the participating foundations
A limited edition Rockies-themed First Responder t-shirt
If you would be interested in receiving an email notification when tickets go on sale, please use the button below to provide contact information (less than 1 minute).
Prices and locations subject to change. Ticket availability is limited.
For questions or to purchase more than 12 tickets, please contact 303-ROCKIES or email [email protected].