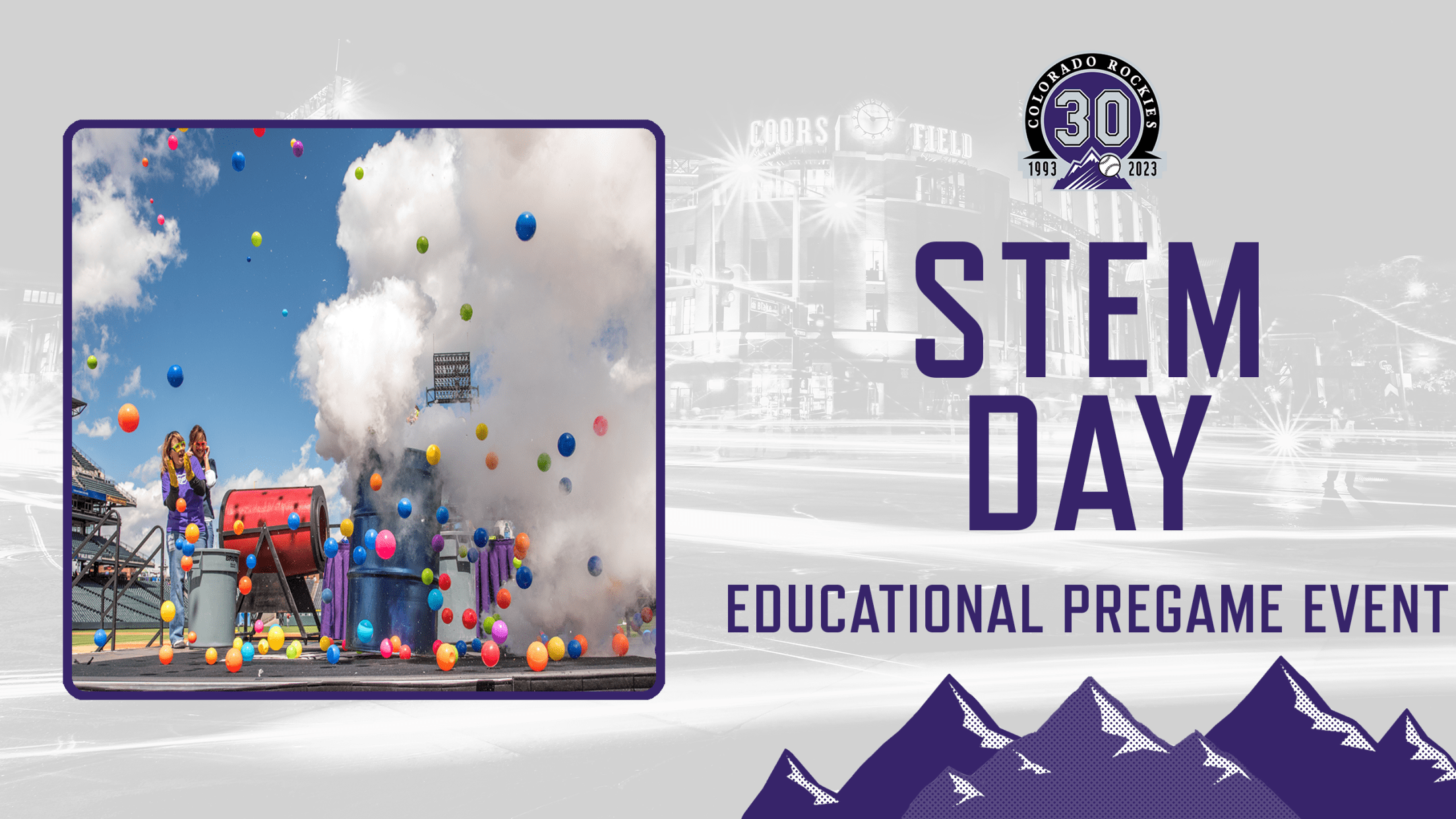 Colorado Rockies vs. Milwaukee Brewers
Thursday, May 4 at 1:10pm
The Colorado Rockies and Steve Spangler are teaming up to launch the 12th Annual STEM Day at Coors Field on Thursday, May 4! Please join us for this educational pre-game event that incorporates STEM concepts into unique science experiments.
Tickets starting at just $12! Lunch options available.
Parking Lots Open: 9:00 AM
Gates Open: 9:30 AM
Presentation: 10:30 - 11:30 AM
First Pitch: 1:10 PM
For questions or to purchase more than 12 tickets, please contact Ryan Tapp at 303-312-2443 or email [email protected].
Prices and locations subject to change without notice.
$12 Upper Level
$17 Pavilion
$17 Rightfield Mezzanine
$23 Outfield/Corner Outfield Box
$36 Club Level, Outfield