Getting to know the Royals' Hunter Dozier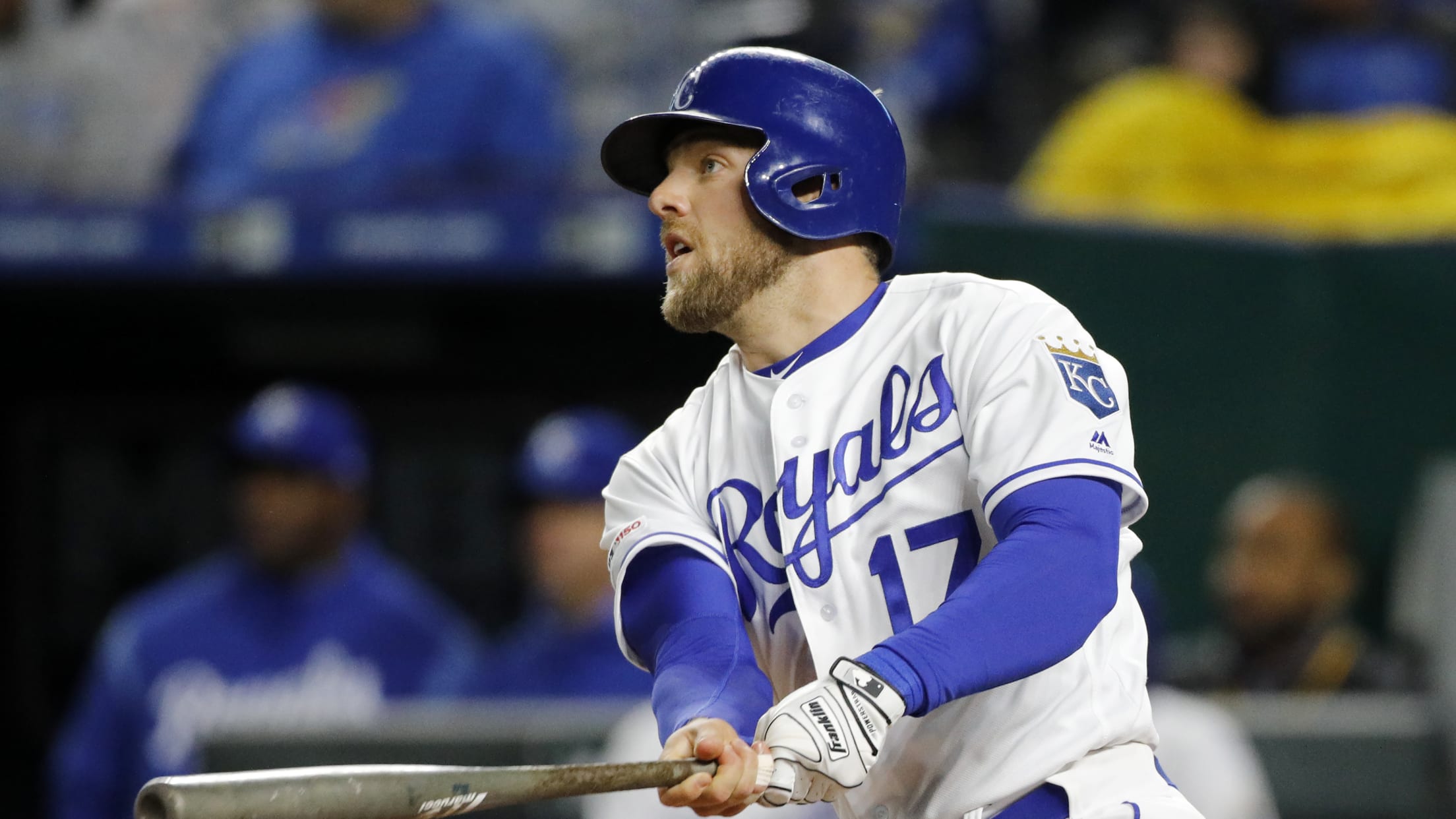 In the latest edition of Clearing the Bases, get to know Royals third baseman Hunter Dozier, his doppelgänger, must-have meal, hidden talent and more. If you could eat one food or meal every single day, what would you eat? A good old-fashioned sandwich -- wheat bread, turkey, salami, pickles, cheese
In the latest edition of Clearing the Bases, get to know Royals third baseman Hunter Dozier, his doppelgänger, must-have meal, hidden talent and more.
If you could eat one food or meal every single day, what would you eat?
A good old-fashioned sandwich -- wheat bread, turkey, salami, pickles, cheese and a little mustard. I get tired of barbecue pretty quick after a while. I think I could eat a sandwich every day. I love sandwiches. It's my go-to. If I'm not a fan of the food they provide for us, that's my go-to -- a regular cold-cut sandwich.
Who do people confuse you with?
Gordo [teammate Alex Gordon], all the time. When people want autographs, they'll be yelling, "Gordo! Gordo! Gordo! Can you sign?" I'll be like, "I'm not Gordo." Or in Spring Training, I'll run out there and they don't see my number yet. They'll start cheering, "Gordo!" Then they see who it is, and they're like, "Oh, never mind."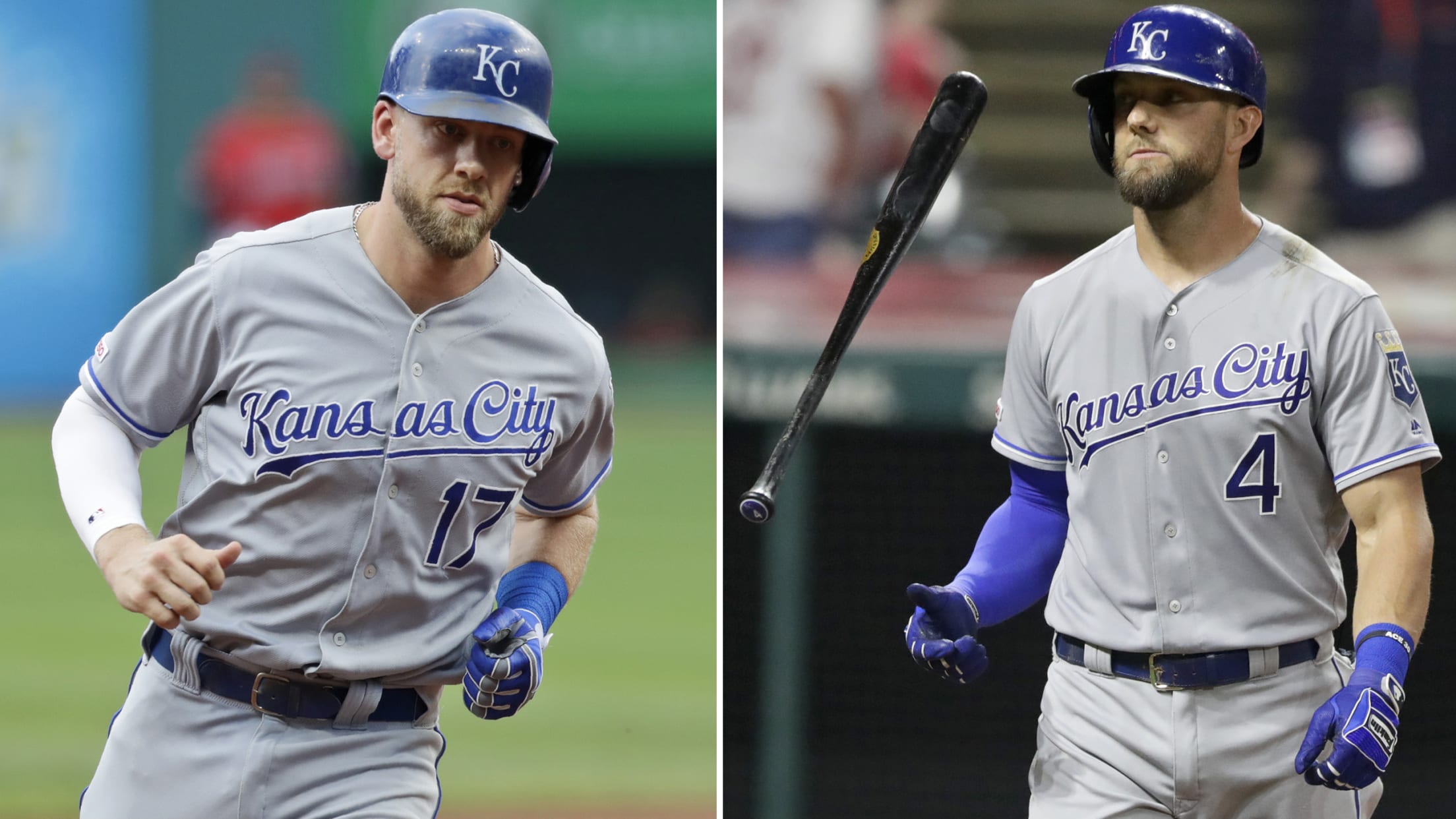 What is that one song you're listening to right now?
I don't really listen to music that much. Is that weird? I like country music, I listen to a lot of country music, but I don't have my headphones all the time like a lot of guys do. Before a game, I just get ready. I don't need music to pump me up. But I do love music. If we did need music, I would play something, I just don't have to have it. I love Texas country, so maybe something like Turnpike Troubadours or Cody Johnson.
If you could switch spots with an athlete from any sport, who would you want to play as for one game?
Jamie Benn from the Dallas Stars. I'm a huge hockey fan. I grew up playing, love it. He's my favorite player, so it would be cool to switch with him. I love hockey. I think it's the ultimate team sport. Everything about it, it's fast-paced. I just love it.
Speaking of other sports, did I see you wearing a Luka Doncic jersey after games?
I am. A lot of us got basketball jerseys, and it became a thing. I'm from Dallas, a Mavericks fan. He killed it this year, Rookie of the Year, so I figured I'd support him if we were all getting basketball jerseys. I would say about 10 guys have basketball jerseys in here.
What would your talent be If you were to enter a talent show?
I'm a pretty good at throwing darts. I have a dartboard at home in my house. We play when I have friends over. I do it just maybe in the offseason, I'm not like an avid dart thrower.
How many bull's-eyes would you hit out of 10 chances?
Out of 10? I'd say, three or four.