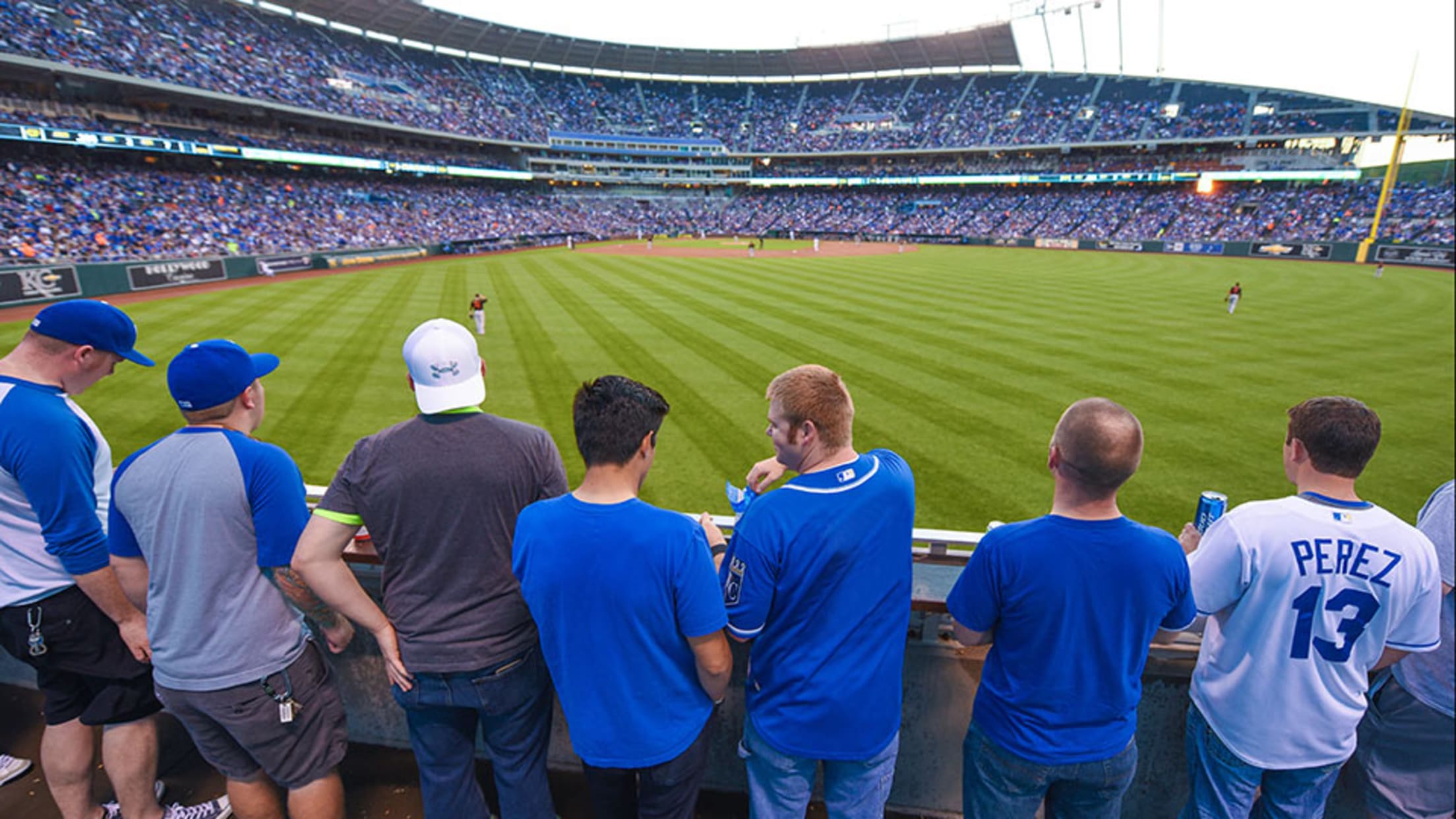 Come enjoy Royals baseball in 2023 as a group! Kauffman Stadium is a great place to make lasting memories with family, friends, clients and co-workers. Along with all of the exciting action on the field, the Royals offer group ticket discounts and special benefits based on your group size.
A Group Deposit will secure your place in line to choose seats, suites or party areas for you group ahead of the general public!
Please anticipate being contacted by a Royals representative within 48 business hours of your submission.
If tickets are purchased online by an unauthorized ticket broker or reseller (or anyone who represents an unauthorized ticket broker or reseller), the Royals reserve the right to cancel and refund the purchase, in which event the entire amount of the purchase will not be refunded and you will not be allowed to purchase tickets for 2023.