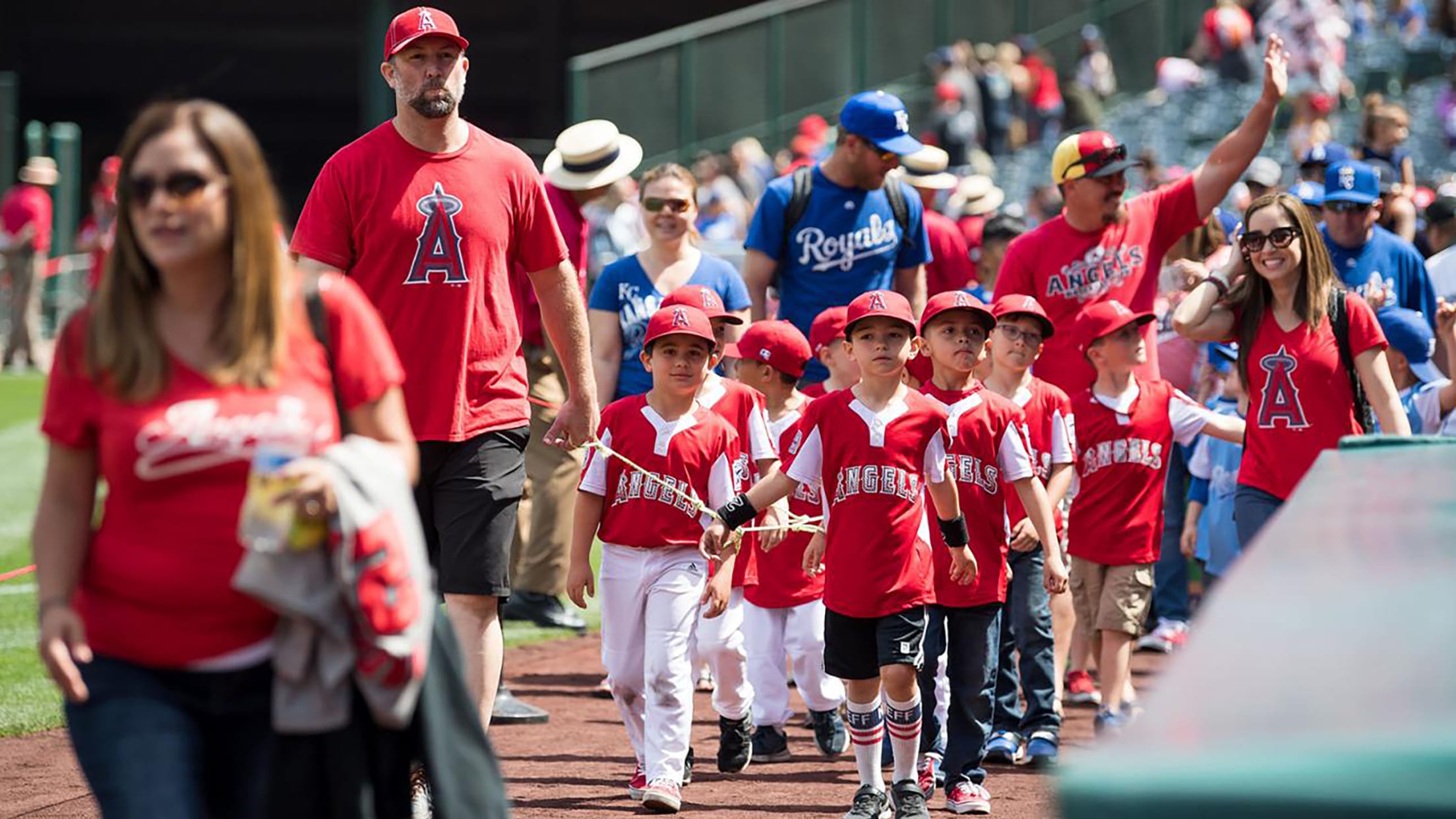 We are excited to announce our schedule of Little League® Days at Angel Stadium. We are committed to growing the game of baseball and softball among today's youth by hosting these events! Friends and families of Little League® will be provided with the fun and unique opportunity to experience and enjoy baseball on the professional level. We strongly encourage you work with your league to coordinate participation in these events.
By attending an Angels Little League® Day, players and coaches will be invited to participate in an on-field parade. Some Little Leaguers® will also be participants in unique, on field, pregame ceremonies and experiences.
Angels Little League Days will be hosted on:
Sunday, April 5th vs. Houston Astros
Sunday, May 3rd vs. Minnesota Twins
Sunday, May 17th vs. Oakland Athletics
All game times are at 1:07 p.m. Details regarding pregame parade and amenities can be acquired by contacting your league.
For more information and to organize an outing for your team or league, please contact Angel Rodriguez at 714-940-2048 or [email protected].
We hope to see you join us for a fun and exciting day of Angels baseball!