April Fan Appreciation Ticket Offer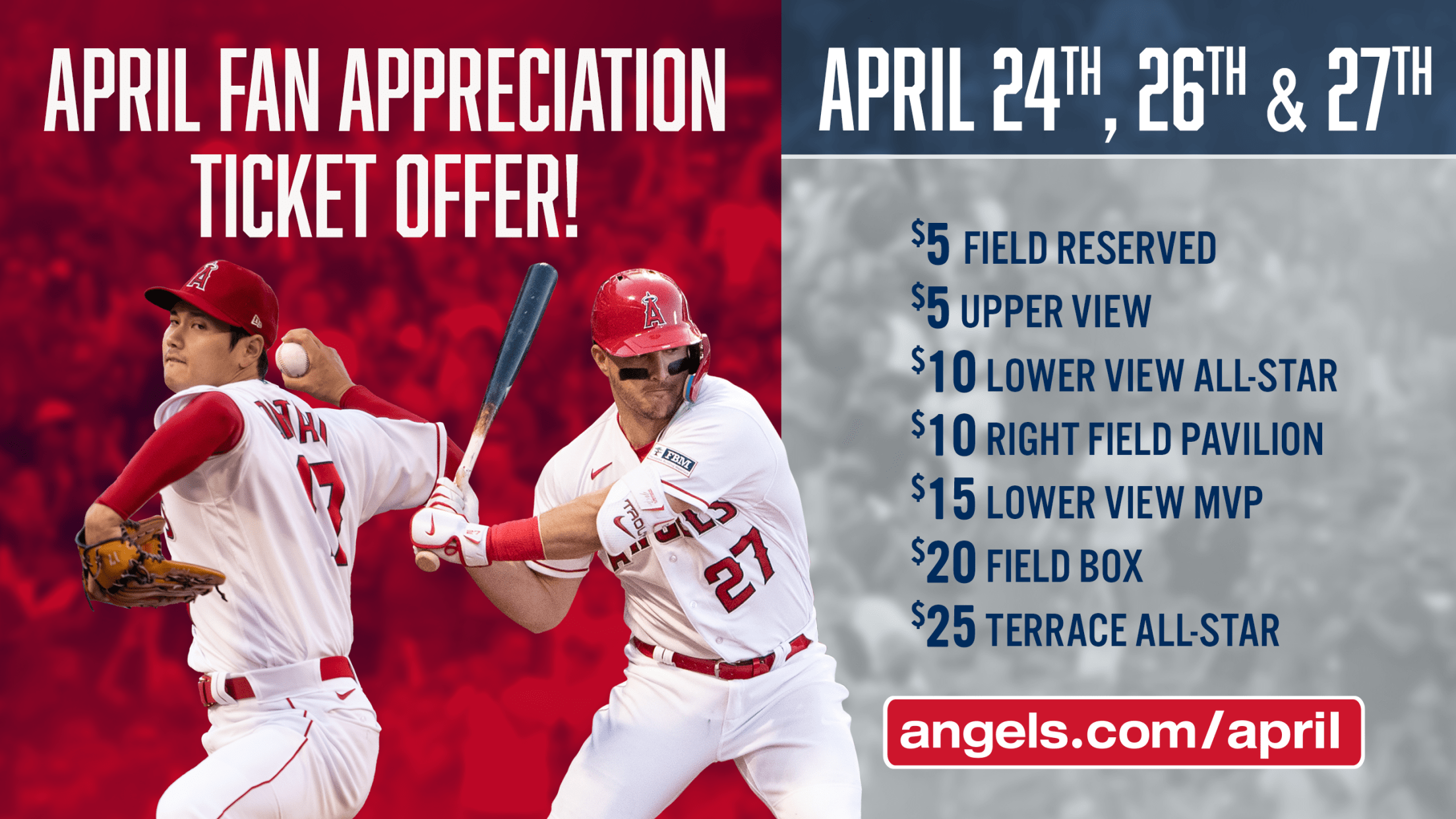 As a thank you to the fans who came out to Angel Stadium during the first homestand of the season, the Angels are happy to offer tickets for select games during the next homestand for as low as $5! Get yours while this inventory lasts using the promo code APRFAN.
*Offer is only valid online and is subject to availability. This offer may not be combined with any other discounts or promotions.