Crew play-by-play man Anderson wins Emmy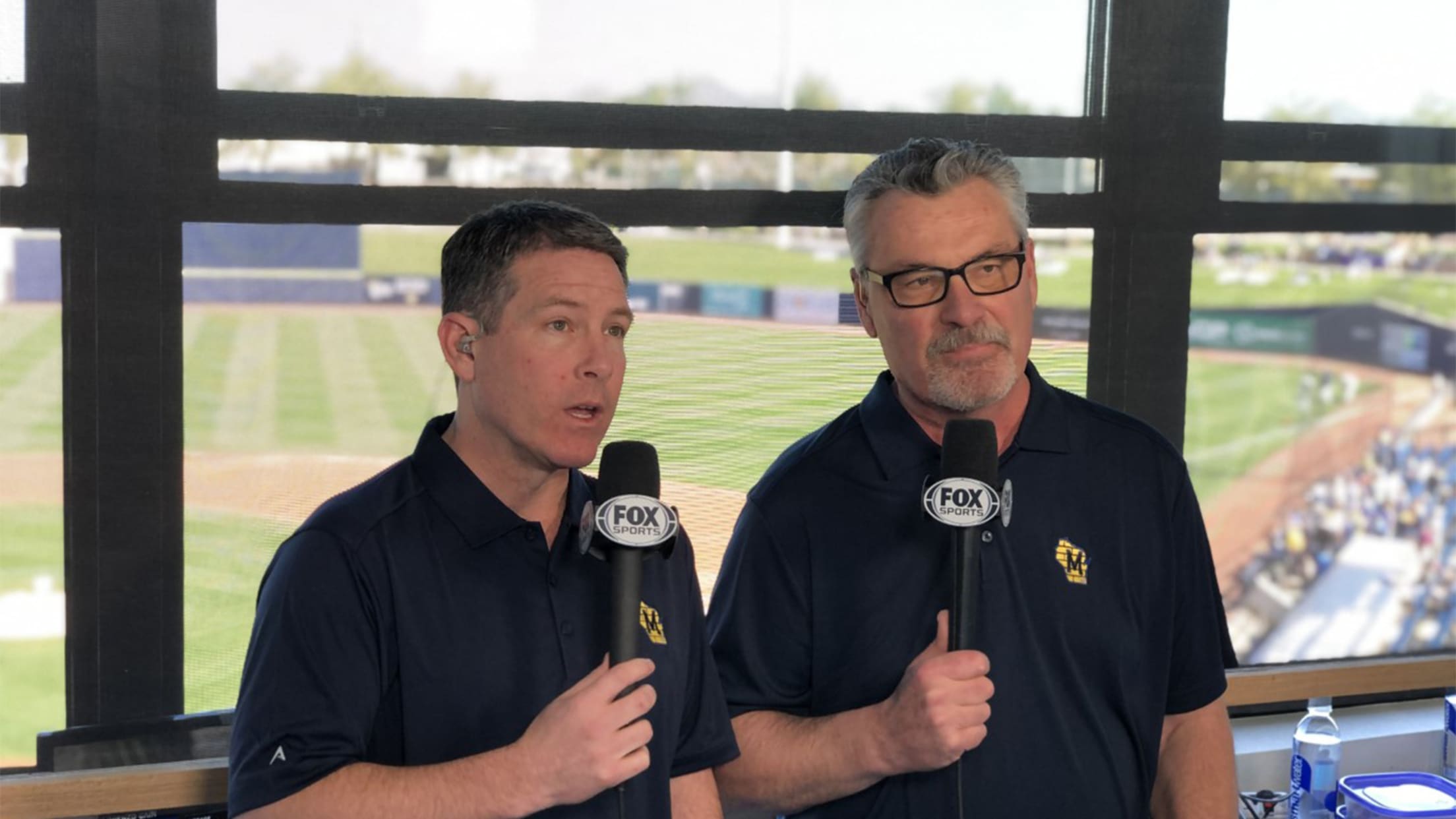 MILWAUKEE -- Brewers television play-by-play man Brian Anderson can add another entry to his ever-growing resume: Emmy Award Winner. Anderson took home a regional Emmy Award from the Chicago/Midwest chapter last weekend for Outstanding Crafts Achievement for On-Camera Talent. It's the second time Anderson scored a regional Emmy Award; he
MILWAUKEE -- Brewers television play-by-play man Brian Anderson can add another entry to his ever-growing resume: Emmy Award Winner.
Anderson took home a regional Emmy Award from the Chicago/Midwest chapter last weekend for Outstanding Crafts Achievement for On-Camera Talent. It's the second time Anderson scored a regional Emmy Award; he was part of the Brewers broadcast team that won in 2007 for their season preview special.
Congrats, @BAndersonPxP! 👏👏👏 https://t.co/MjnJOPKgX0

— Milwaukee Brewers (@Brewers) November 24, 2020
A three-time National Sports Media Association Wisconsin Sportscaster of the Year -- and a nominee for that honor again this year -- Anderson has been calling Brewers games since 2007. Since 2008, he has been doing national work for Turner Sports in addition to his Brewers coverage, making for a busy, year-long schedule that includes calling Brewers games, MLB postseason games, college basketball including the NCAA Men's Basketball Tournament, college football for the Big 10 Network and the NBA Playoffs. This year, he's also the voice of the new NBA 2K video game.
Quite an honor. Thank you, @chi_natas ! Proud to be a part of a world class television team covering @Brewers baseball. 🍻🧀⚾️ https://t.co/VlS31fqss4

— Brian Anderson (@BAndersonPxP) November 23, 2020
Anderson's regional Emmy Award was one of three won by Fox Sports Wisconsin's talent over the weekend. The network also won three Emmys related to Bucks coverage.