Every Opening Day game, ranked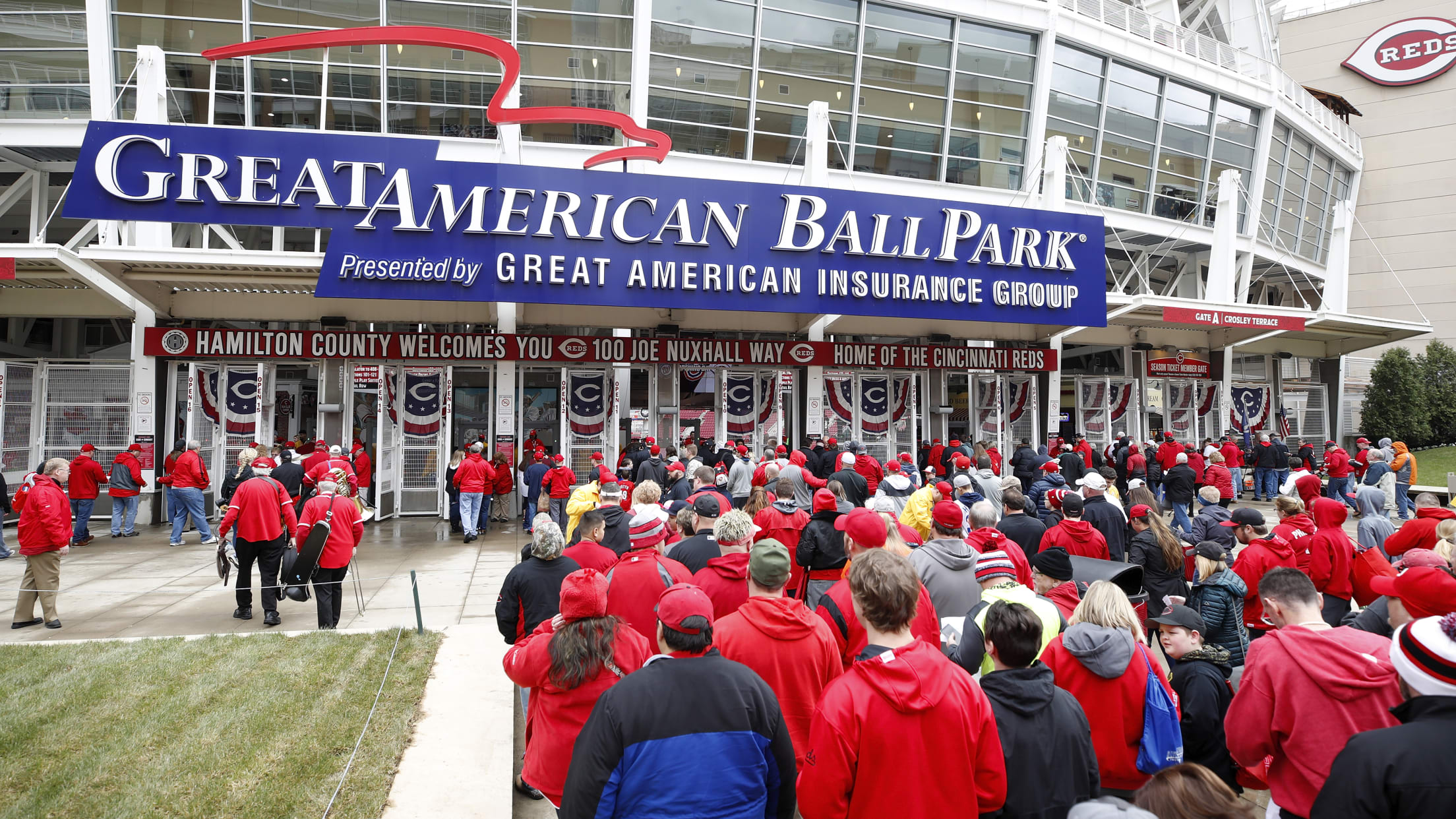 We took a parade ride in the duck boats. We survived the madness of the Hot Stove. We basked in the sunshine (and silliness) of Spring Training. And now, at long last, the time has come again: It's Opening Day 2019.
Obviously, you're going to spend it watching as much baseball as humanly possible. But there's so much baseball out there -- a full 15-game slate, 14 of which get started between 1 and 4 p.m. ET -- and you have but one pair of eyes and (presumably) fewer than 15 screens at your disposal. What's a fan to do?
Fret not, because we're here to help. We've ranked every Opening Day matchup in ascending order of sheer watchability -- considering everything from starting pitchers to ballpark ambiance to mascot shenanigans. Want to know exactly what you should be watching at any point in the day? Simply check back here and find out which item on Thursday's baseball buffet is for you.
15. Tigers at Jays, 3:37 p.m. ET
Starters: Jordan Zimmermann vs. Marcus Stroman
Any opportunity to watch Miguel Cabrera (back healthy and ready to rake after missing much of last season) is worth taking. Plus, you never know when new Tigers second baseman Josh Harrison may open up a hole in the space-time continuum.
14. White Sox at Royals, 4:15 p.m. ET
Starters: Carlos Rodon vs. Brad Keller
Can you hear that? Off in the distance? It's a train! It's an earthquake! No, it's just top White Sox prospect Eloy Jimenez pulverizing a baseball. Tune in for his big league debut or you might miss him taking out a light tower.
13. Rockies at Marlins, 4:10 p.m. ET
Starters: Kyle Freeland vs. José Ureña
Nolan Arenado and the Rockies are a constant threat to score a bajillion runs, and while their home run sculpture is no more, we can't wait to see the Marlins go full Miami Vice:
All of our work and hustle is for the city across our chest. #OurColores pic.twitter.com/xFlzCJKPCj

— Miami Marlins (@Marlins) November 16, 2018
12. Pirates at Reds, 4:10 p.m. ET
Starters: Jameson Taillon vs. Luis Castillo
What will Yasiel Puig do in his first game as a Red? Hit two inside-the-park homers? Lick one of the smokestacks at Great American Ball Park? Throw a ball clear into the Ohio River? We can't wait to find out -- and besides, it doesn't get much better than Opening Day in Cincinnati.
11. Angels at A's, 4:07 p.m. ET
Starters: Trevor Cahill vs. Mike Fiers
Sadly, we won't get to see Shohei Ohtani until some time in May. But there's still Mike Trout, who -- in addition to coming up with wonderfully weird ways to spend his record $430 million extension -- could give you the chance to say that you watched the greatest baseball player of all time in his prime.
10. D-backs at Dodgers, 4:10 p.m. ET
Starters: Zack Greinke vs. Hyun-Jin Ryu
The Dodgers have come up short in increasingly tragic ways the last few years, but they're still loaded with talent and ready to make one more run at the Commissioner's Trophy. It should be a lot of fun to watch Cody Bellinger and Max Muncy face off against Greinke, the team's former ace.
And of course, when Dodger Stadium is involved, things can't be that bad: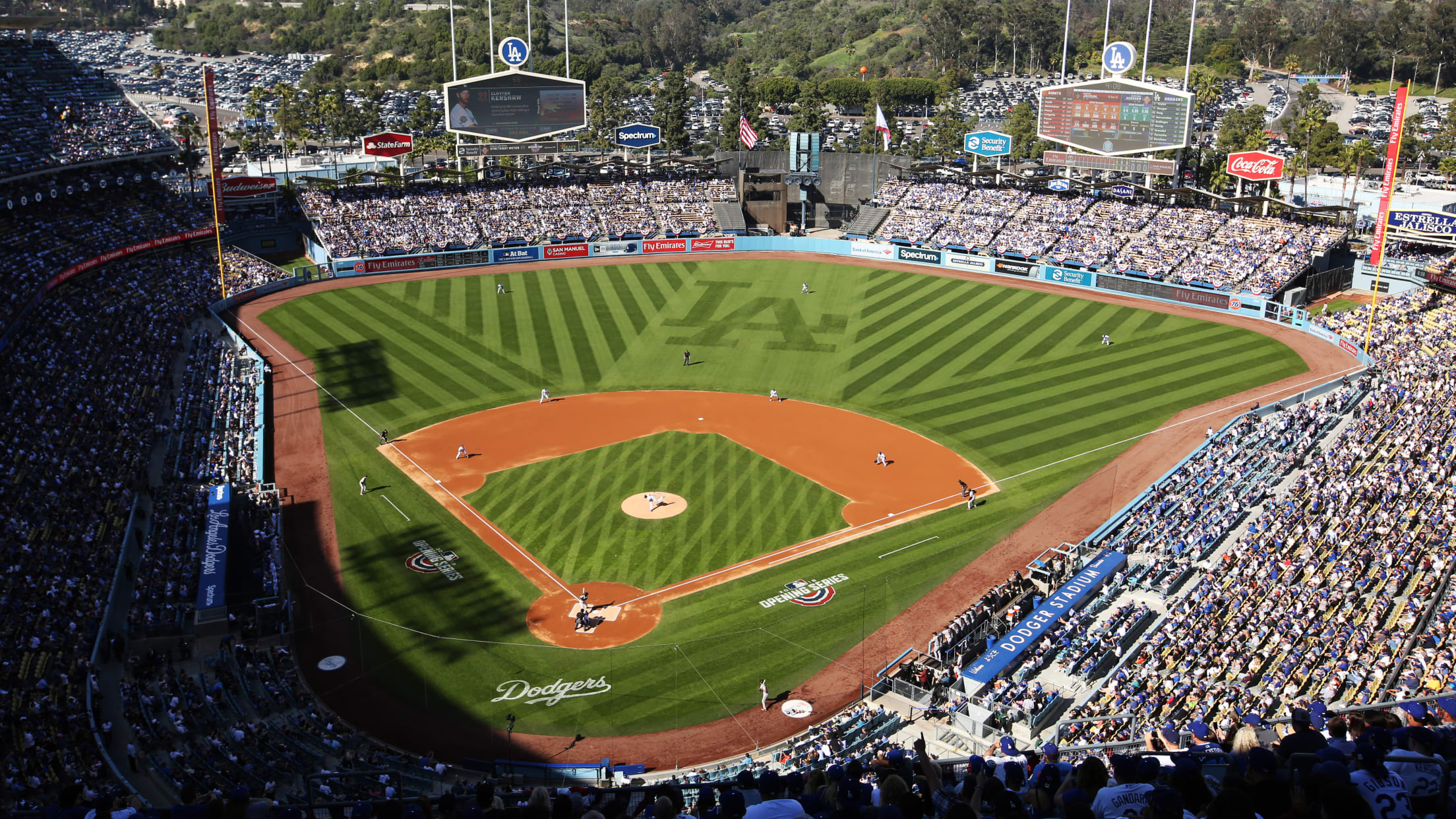 9. Orioles at Yankees, 1:05 p.m. ET
Starters: Andrew Cashner vs. Masahiro Tanaka
Sure, the Orioles aren't much to write home about right now, so you might feel inclined to flip over to one of the other games on the schedule. But just remember: If you do, you'll feel awfully silly the next morning when everyone's talking about Aaron Judge or Giancarlo Stanton hitting a ball into the Hudson River.
8. Cubs at Rangers, 4:05 p.m. ET
Starters: Jon Lester vs. Mike Minor
The intrigue here is endless: Will Kris Bryant rebound from a somewhat disappointing 2018? Just how many positions can Anthony Rizzo play in one game? Who'll hit a ball further: Joey Gallo or Kyle Schwarber? How will Elvis Andrus keep up the shenanigans without Adrian Beltre? And will anyone escape without getting Baby Shark stuck in their head?
7. Red Sox at Mariners, 7:10 p.m. ET
Starters: Chris Sale vs. Marco Gonzales
The champs are back. When last we saw the Red Sox, they were capping off one of the greatest seasons ever with a World Series title. What will Mookie, Martinez and the gang do for an encore? There's only one way to find out, but we're willing to bet that dancing is involved:
6. Indians at Twins, 4:10 p.m. ET
Starters: Corey Kluber vs. Jose Berrios
The Indians have had the AL Central on lock in recent years, and once again their laundry list of stars is impressive: There's Kluber, and Mario Kart king Jose Ramirez, and of course Francisco Lindor -- who just might be the single most watchable man in baseball.
But don't sleep on the Twins. They signed Nelson Cruz over the winter to launch balls into the stratosphere, and if we get a whole season of Byron Buxton defying gravity in center field, this game could serve as the precursor to a very fun pennant race.
5. Giants at Padres, 4:10 p.m. ET
Starters: Madison Bumgarner vs. Eric Lauer
Say it with us: Ma-nny, Ma-nny, Ma-nny. Manny Machado is one of baseball's brightest, swaggiest stars, armed with a big bat and an even bigger arm, and San Diego should be electric for his much-anticipated debut. (Shirtless blazer aesthetic not included, unfortunately.)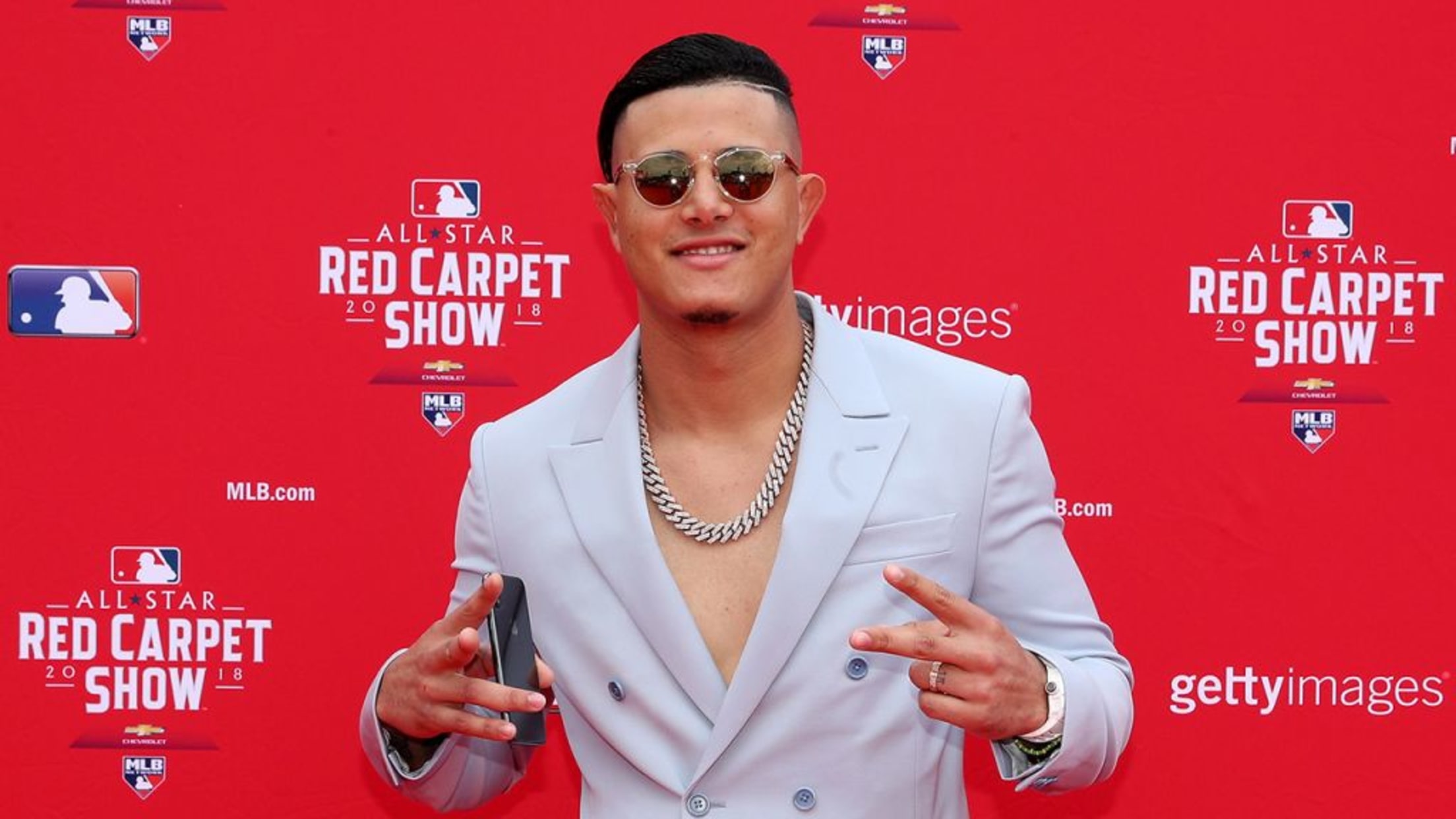 With uber-prospect Fernando Tatis Jr. starting the season in the Majors, you're going to want to watch this team any chance you get.
4. Mets at Nationals, 1:05 p.m. ET
Starters: Jacob deGrom vs. Max Scherzer
I mean, "deGrom vs. Scherzer" pretty much says it all, no? The two best pitchers in the National League -- armed with stuff that can make highly-paid professional hitters look like a malfunctioning lawn chair -- going head-to-head to renew one of the wildest rivalries in baseball?
What, you want more? How about a chance to watch Juan Soto, who just might be the greatest teenager that MLB has ever seen? Or Robinson Cano making his Mets debut? We think we've made our point.
3. Astros at Rays, 4:00 p.m. ET
Starters: Justin Verlander vs. Blake Snell
Speaking of mouth-watering pitching matchups and good ol'-fashioned beef! Last year, Snell edged out Verlander in the AL Cy Young vote. But many remained unconvinced -- Snell threw significantly fewer innings than JV for a team with fewer wins (and a far smaller spotlight) -- and the Rays ace was a little bit miffed about it.
He won't have to wait long to make a statement: Not only will he go up against Verlander on Opening Day, but he'll face a stacked Astros lineup featuring the likes of Altuve, Bregman and Springer. Yes please.
2. Cardinals at Brewers, 2:10 p.m. ET
Starters: Miles Mikolas vs. Jhoulys Chacin
It seems like every team in the NL Central is sniping at every other team in the NL Central, constantly, at all times, and we cannot wait for these two contenders to square off.
St. Louis rebounded from a rare disappointing season by swinging a trade (and subsequent contract extension) for all-world first baseman Paul Goldschmidt. Can they reclaim their spot atop the division? Can the Brewers rebound from 2018's Game 7 heartbreak? Just how profoundly will Miller Park lose their minds for reigning NL MVP Christian Yelich?
1. Braves at Phillies, 3:05 p.m. ET
Starters: Julio Teheran vs. Aaron Nola
Here we go. These two teams have never much liked each other -- stay you, NL East -- and they enter 2019 as arguably the two most exciting clubs in baseball, stocked with talent and swag and October expectations.
Atlanta stormed to an unlikely division title last year thanks to young stars like Ozzie Albies and the transcendent Ronald Acuña Jr. (who also happen to have possibly the greatest bromance in American sports). The Phillies, meanwhile, have spent the last few years building an intriguing young core ... and then went ahead and doused it in rocket fuel:
It's good to be back.