Explore Rancho Cucamonga's LoanMart Field
Welcome to LoanMart Field, where the Rancho Cucamonga Quakes shake it up with mascots Tremor and Aftershock. Dodgers fans flock here for a front-row view of the future while enjoying the Southern California sunshine.
Rancho Cucamonga Quakes (Affiliate of the Los Angeles Dodgers since 2011)
Established: 1993
Ballpark: LoanMart Field (opened 1993, as The Epicenter)
League: California League, South Division
Notable Alumni: Mike Trout, Joc Pederson, Corey Seager, Cody Bellinger, Julio Urías, Walker Buehler, Gavin Lux, Dustin May
Championships: 1994, 2015, 2018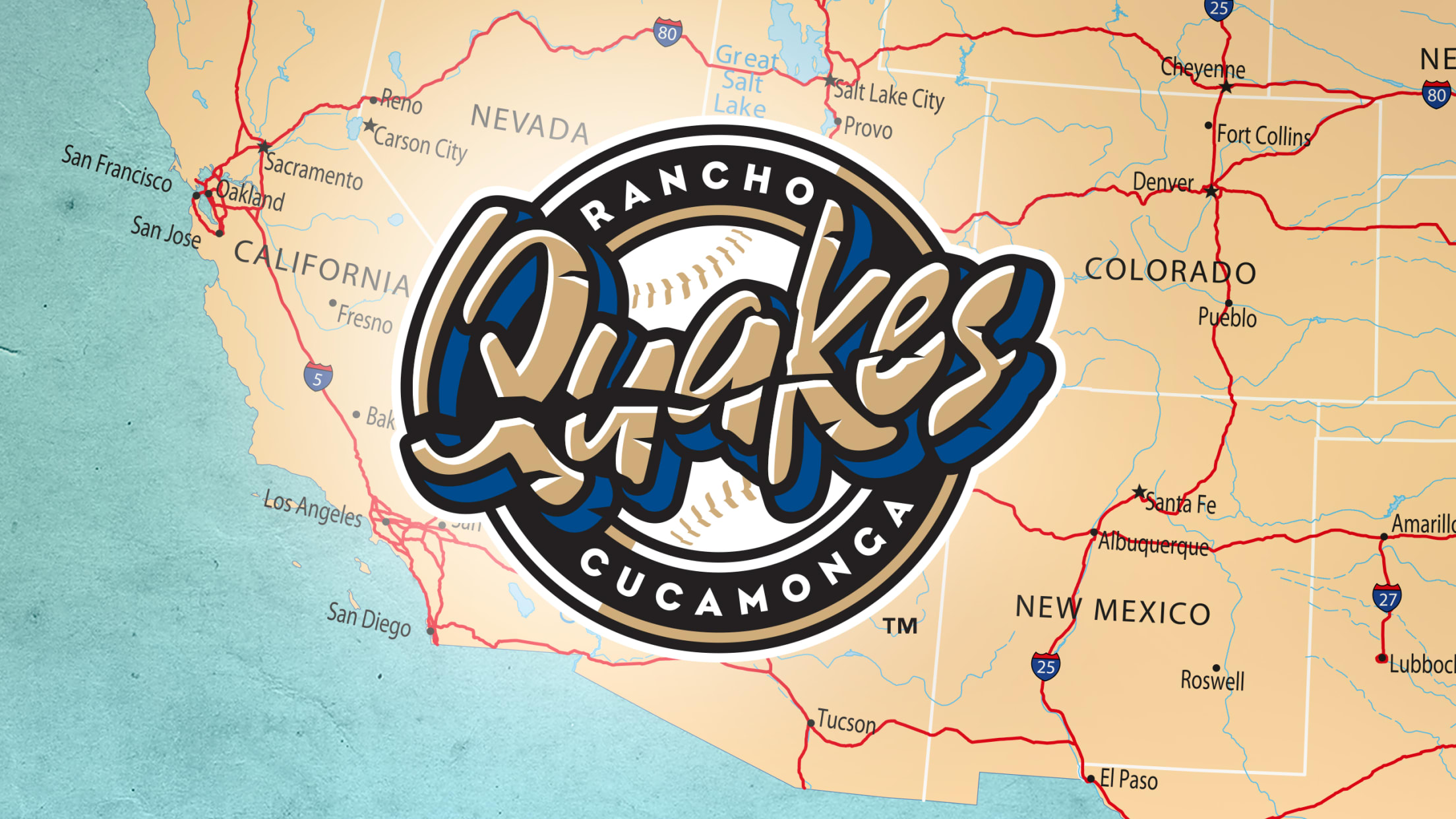 The population of the Southern California city of Rancho Cucamonga nearly doubled between 1980 and 1990 and has continued to grow at a rapid clip since. That's a lot of new Dodgers fans in western San Bernardino County, about 50 miles from Chavez Ravine. They fill LoanMart Field with passion, making it a great place for visiting fans to mingle with locals and rooters from LA who come out to get a look at future Dodgers stars.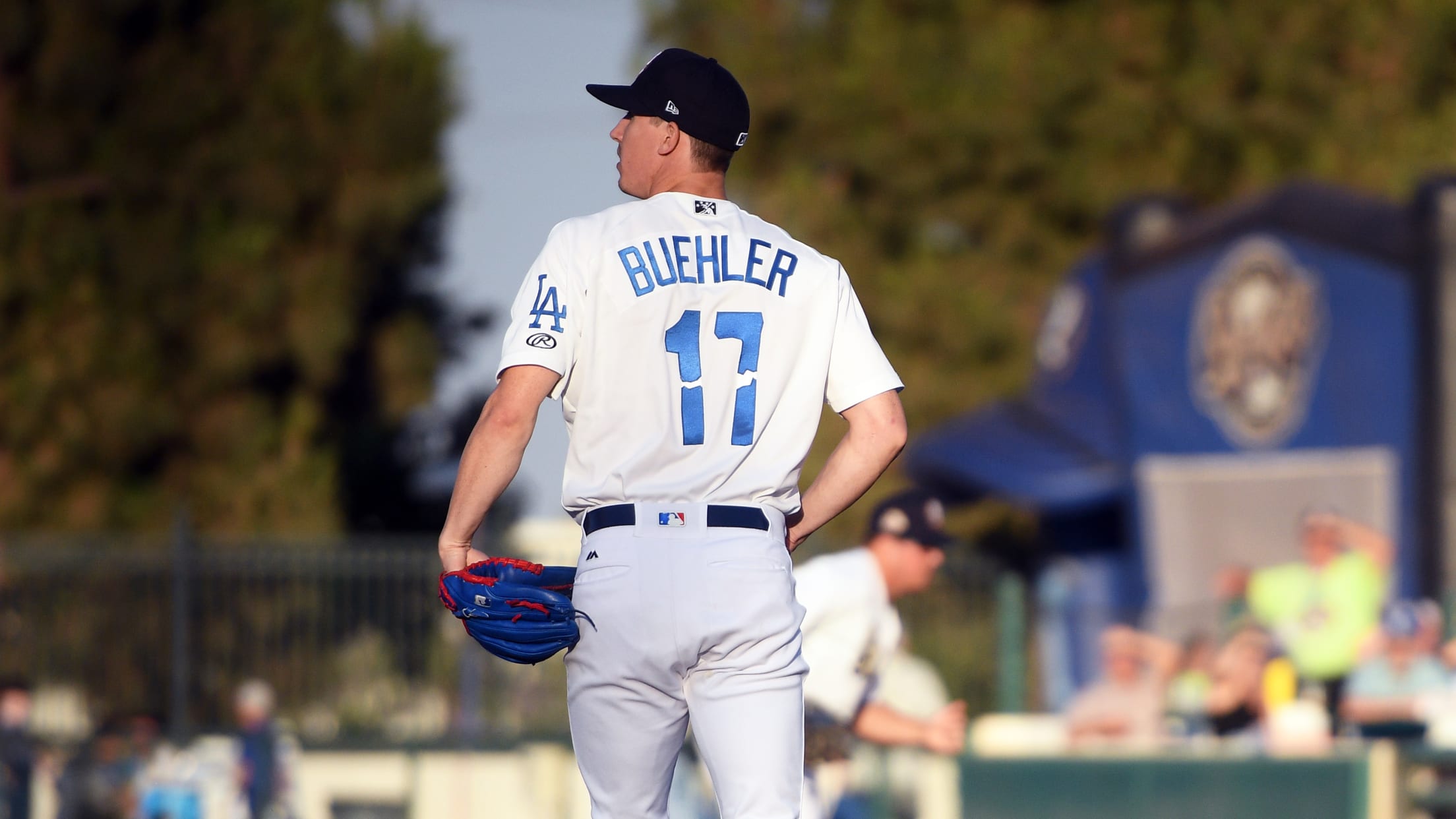 LoanMart Field
Ballpark Location (via Google Maps)
Quakes Roster
Quakes Schedule
8408 Rochester Ave.,
Rancho Cucamonga, CA, 91730
(909) 481-5000
Capacity: ~4,900
Dimensions: right field, 330; center field, 401; left field, 330
Park Factors (2021-22)
100 = league average
Runs: 102 | Homers: 125 | Hits: 99
California League environment: 5.83 runs per team per game (highest among 11 full-season leagues)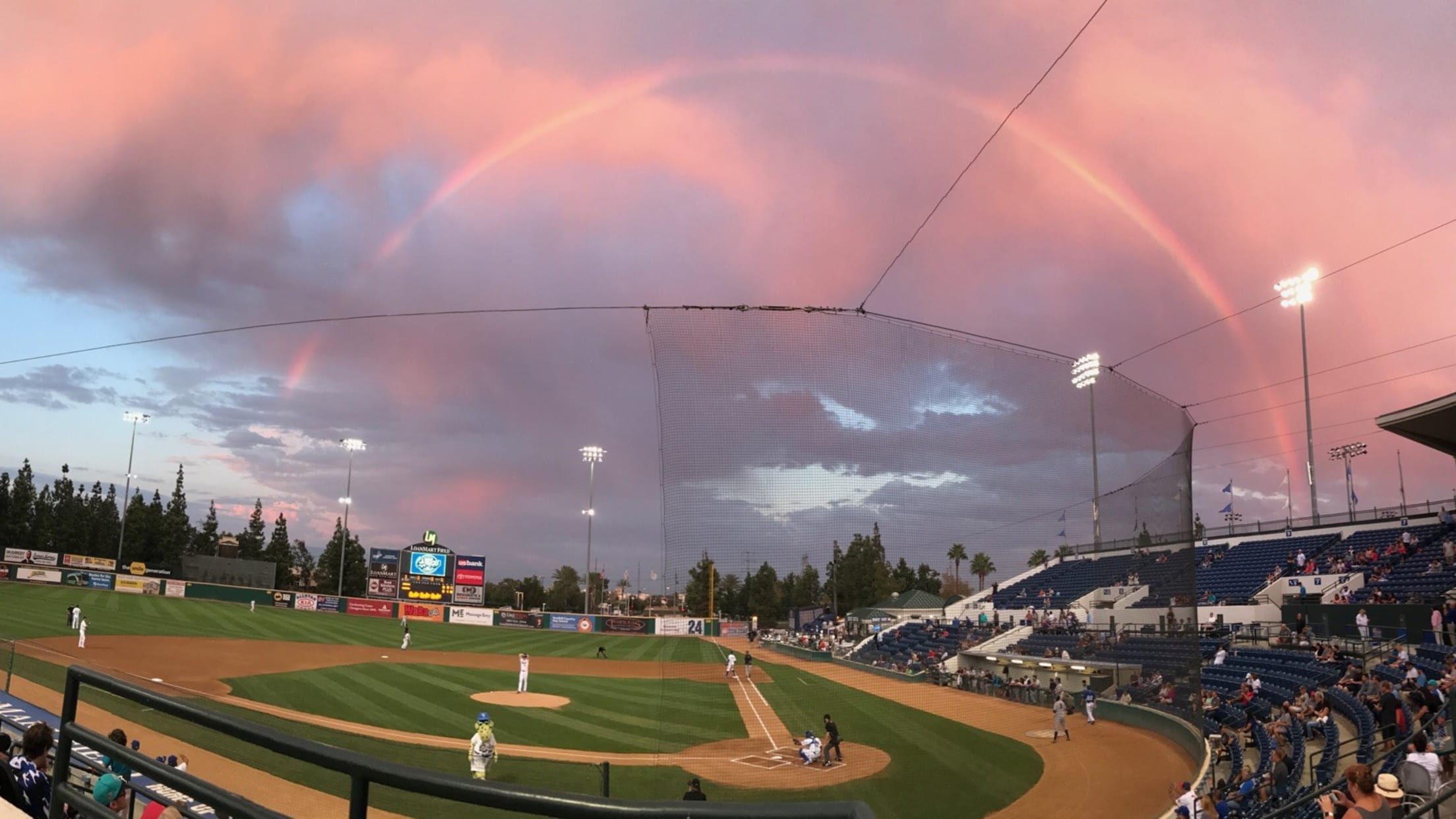 The franchise traces its roots back to the Lodi Crushers of the late 1960s but was established in Rancho Cucamonga as a Padres affiliate in 1993 before partnering with the Angels in 2001 and finding an ideal fit with the Dodgers in 2011. The Angels' affiliation made Mike Trout an alumnus, and when Trout and fellow former Quakes basher Cody Bellinger won their respective MVP Awards in 2019, Rancho Cucamonga could boast having produced that year's best player in each of the Major Leagues.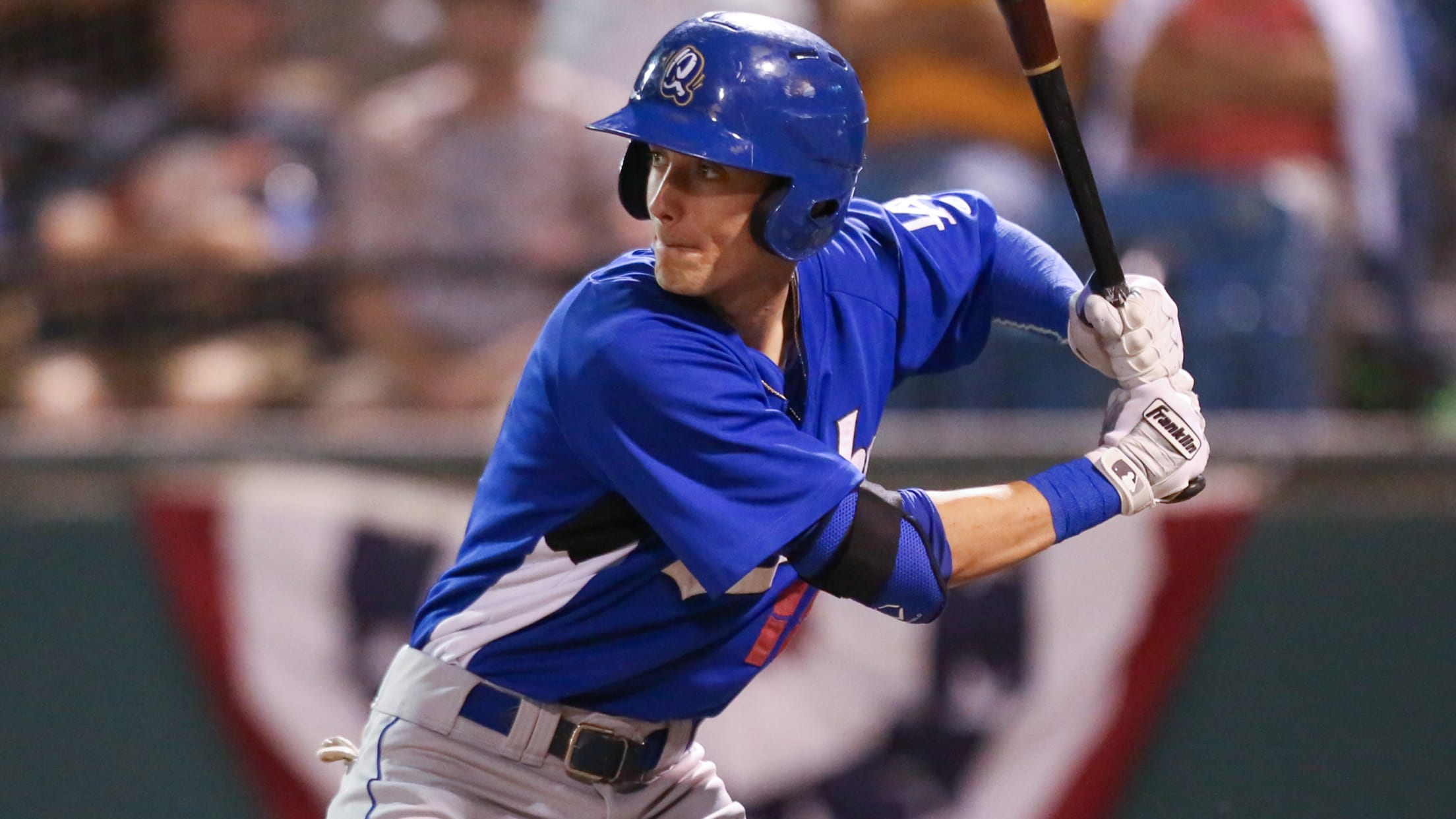 Many of the pieces of the Dodgers' recent success -- from bit players to superstars like Bellinger and Julio Urías -- spent significant development time with the Quakes, and the team's proximity to Dodger Stadium has made it a convenient rehab spot for legends and legends in the making, from Manny Ramirez and Adrián González to Clayton Kershaw and Justin Turner. Over the course of a given year, the Quakes are likely to field upwards of a dozen Dodgers working their way back to the bigs.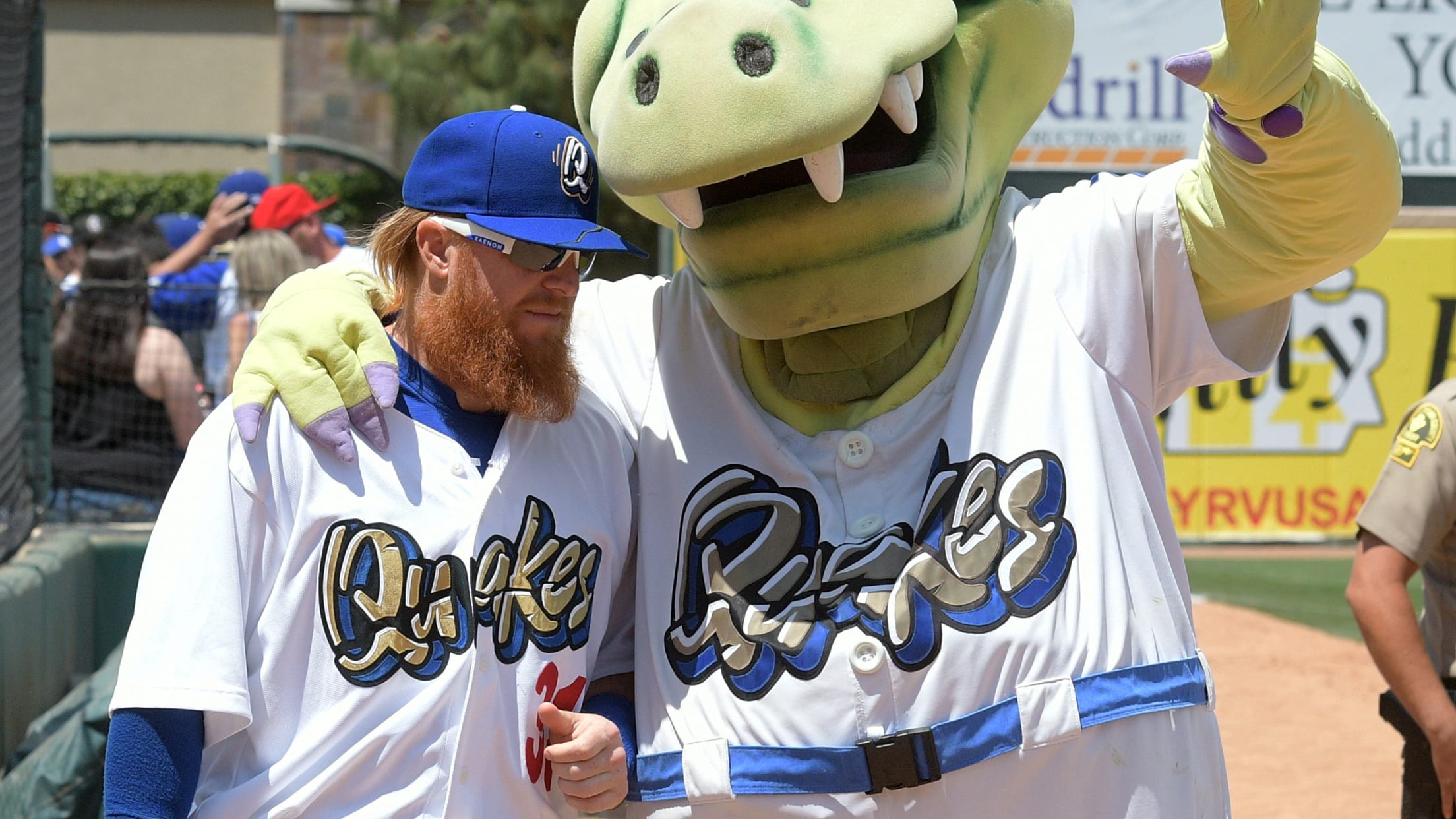 (Incidentally, the Kershaw-Trout MVP year of '14 gave the Quakes unique bragging rights, too, as Kershaw, although never having stopped at Rancho Cucamonga on his way up the organizational ladder the first time, made a rehab start with the Quakes that very summer.)
Features
LoanMart Field sits in a large city park, and, as at Dodger Stadium, fans arriving by automobile can make their way into the facility via a road called Stadium Way. (Connoisseurs of old-time TV and golden-age radio may delight in entering or exiting along Jack Benny Drive.) The outside of LoanMart Field has a classic California feel, with palm trees dotting the walkway to arched entrances.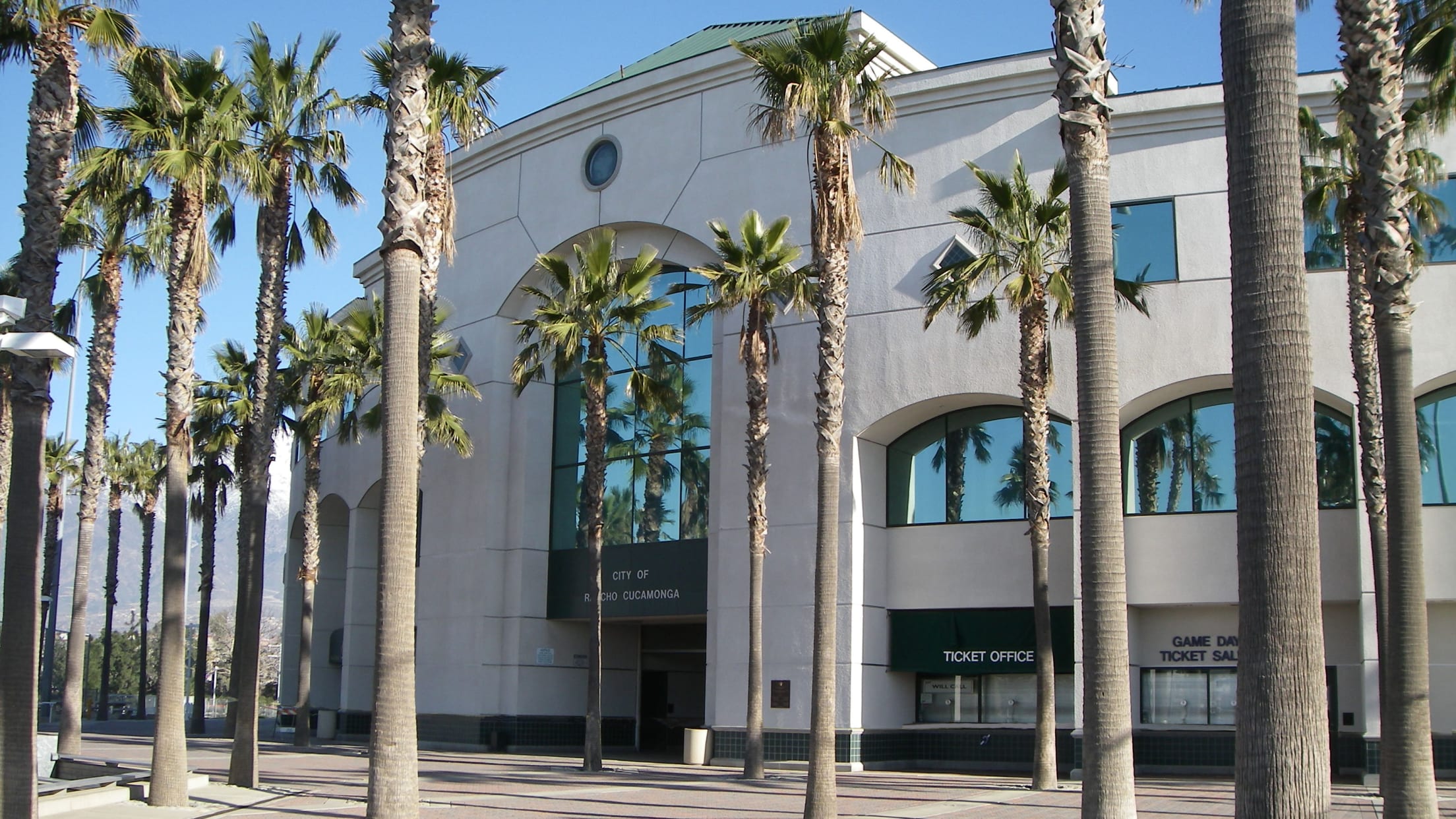 The ballyard is municipally owned, and the Quakes have reason to be proud of both their stadium and of the job the city does keeping it beautiful. The team cherishes the park's well-deserved reputation as a first-class developmental facility suitable for rehabbing stars and high-profile prospects in a high-profile system.
On Sundays, player development takes on another meeting. Through a U.S. Bank-sponsored program, Quakes players host a clinic free to Little Leaguers throughout the community, which fosters a tough-to-beat energy in the stands throughout games on those days.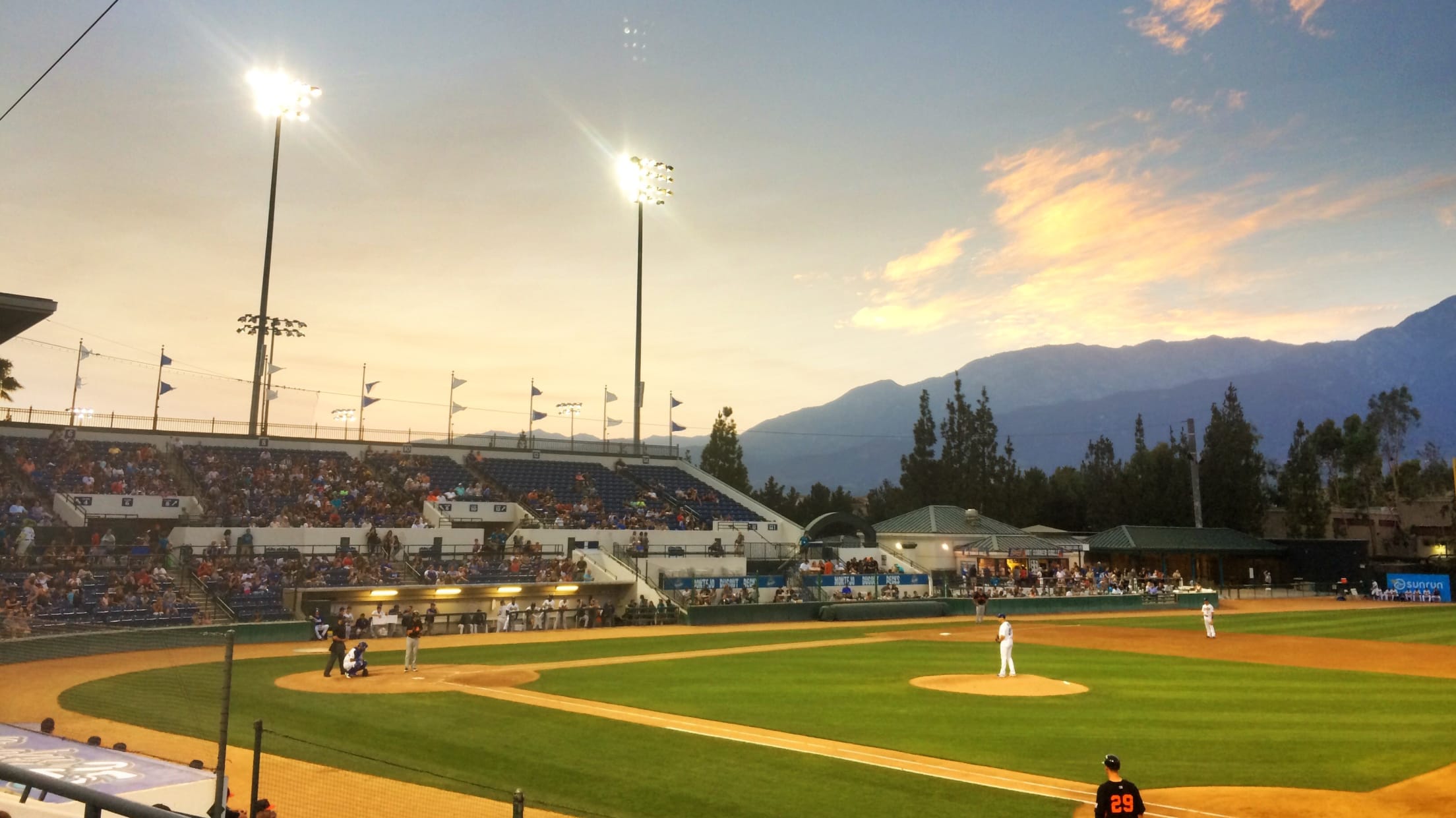 Like that of the division-rival 66ers, the Quakes' ballpark is nestled underneath the San Gabriel Mountains, making for some stunning vistas -- especially during twilight. For the most dramatic mountain views, get a seat (or take a walk) along the first-base side of LoanMart Field. But almost the entirety of the perimeter of the park is lined with stately trees, so even if your seat isn't facing the mountains, they -- and the Angeles and San Bernardino National Forests -- feel just as nearby as they are.
There are a multitude of group seating options, including the "Dugout Decks" near third base, the "Cafe" near shallow left field and the "Fault Zone" near shallow right field. The Quakes also have six luxury boxes.
The Dave & Buster's Fun Zone next to the Fault Zone offers features such as a jump house, speed pitch and an obstacle course.
Mascots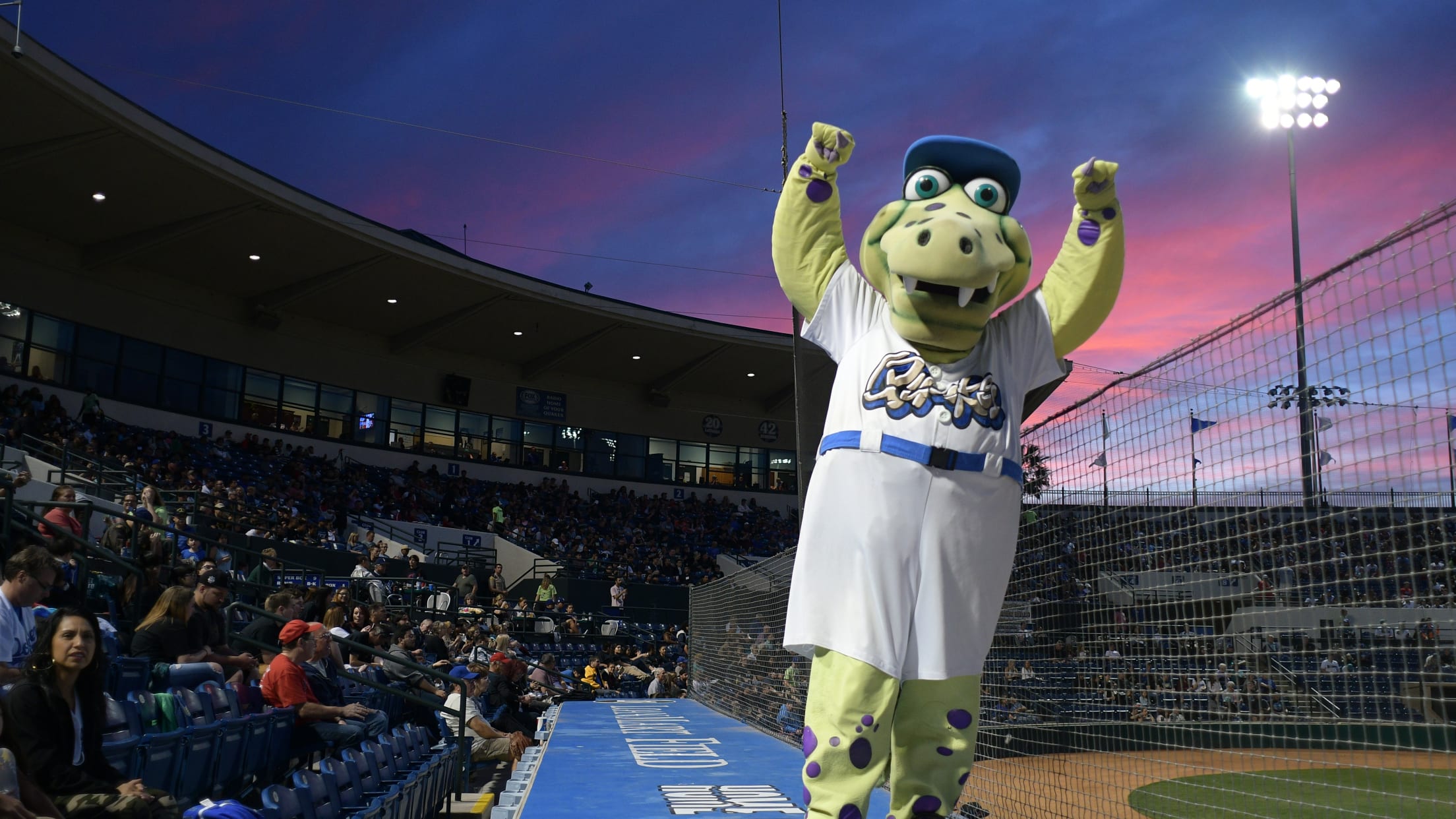 Tremor, a green dino billed as the world's only Rallysaurus, is the active face of the team in the community and, of course, in the ballpark. Wearing 4.8 on his jersey, the Quakes' primary mascot can always be counted on to shake things up.
Aftershock, Tremor's little brother, seems to threaten the credibility of Tremor's standing as the world's only Rallysaurus, but family matters can be tricky. Whatever the complications and bloodlines between them, Aftershock and Tremor get along just fine, and they're both a blast to be around during a game.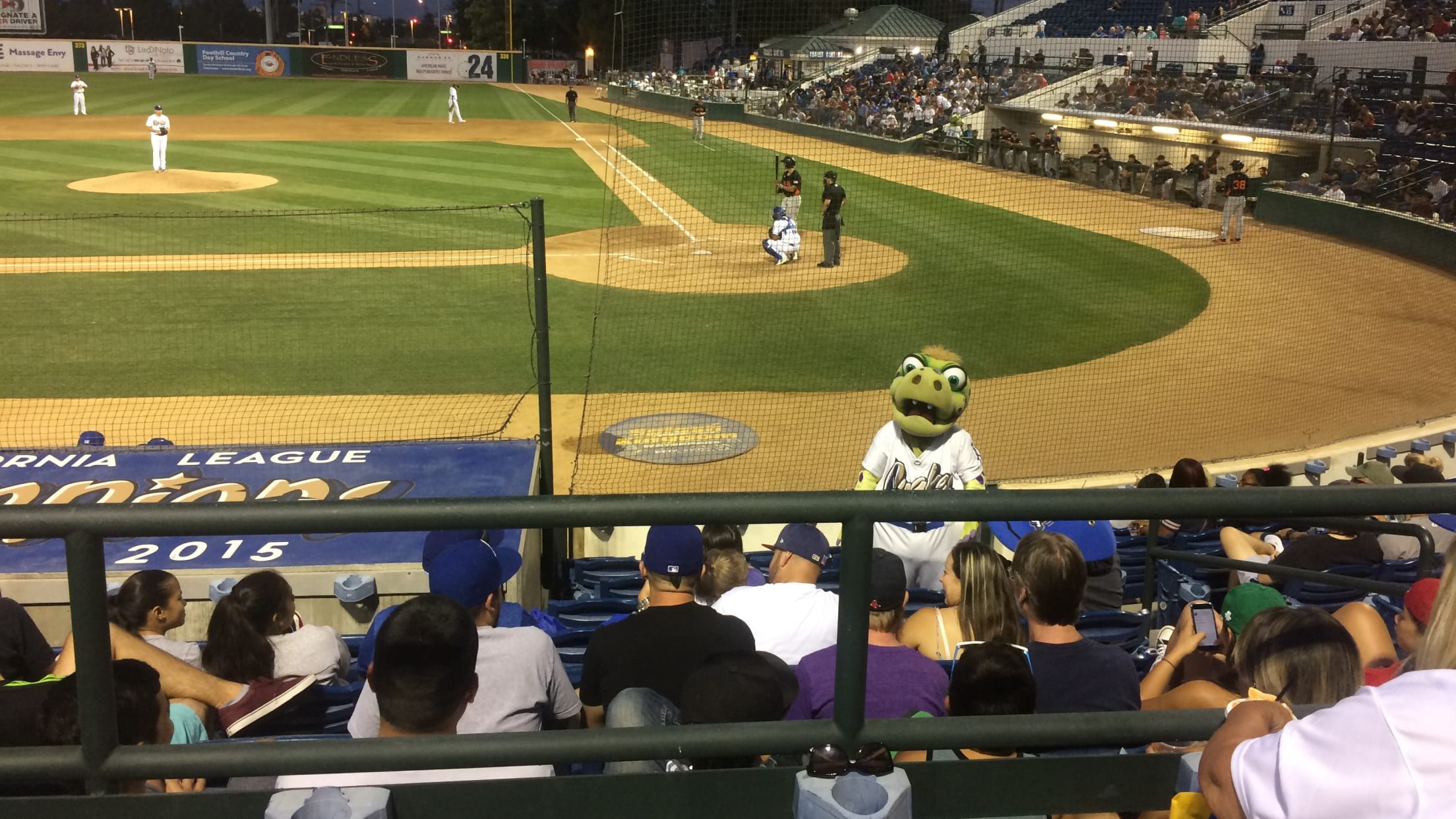 Concessions
Whether you're a lifelong Dodgers fan or you're wearing blue for the first time when you put on a Quakes hat on your way to your seat, you may wish you had a Dodger Dog. Good news! The Quakes offer both Dodger Dogs and Doyer Dogs -- Dodger Dogs given a Cali-Mexican flavor with toppings like jalapeños, pico de gallo and nacho cheese.
If spuds are more your speed, you'll want to check out the Loaded Tremor Tots. Named after the Quakes' beloved Rallysaurus, these are tater tots covered with nacho cheese, sour cream, green onions and bacon bits. One naturally expects such an item to quickly grow soggy and lose some of its charm, but the genius of the Tremor Tots is in their structure; they're crispy enough on the outside to retain their integrity but on the inside are as soft and forgiving as a potato-based snack ought to be.
The Quakes also offer a number of craft and local beers, as well as specialty burger options, teriyaki bowls, tacos and burritos.
Where to Stay
Headed to the stadium and looking for a hotel nearby? Your Wyndham is waiting. As the Official Hotel of Minor League Baseball, Wyndham Hotels & Resorts welcomes baseball fans with a portfolio of 24 trusted brands. Find Hotels by Wyndham closest to the ballpark below and book now at wyndhamhotels.com.
• Days Inn by Wyndham Ontario Airport
• Ramada by Wyndham Ontario
• Azure Hotel & Suites, Trademark Collection by Wyndham
• La Quinta Inn & Suites by Wyndham Ontario Airport
• Baymont by Wyndham Ontario
Local attractions
Baseball fans who are also outdoors enthusiasts will jump for joy upon arriving in the area, with the Cucamonga Wilderness (free permit required), Sheep Mountain Wilderness (free permit required on some trails) and more splendors of the Angeles and San Bernardino National Forests are within an easy drive of LoanMart Field.
If shopping is more your bag, you won't want to miss Rancho Cucamonga's Victoria Gardens, a commercial, arts and architectural town center with dozens of retail and dining options, as well as a movie theater, the city-owned Lewis Theater Playhouse, a public library and a large, versatile function hall.
All of the attractions of Los Angeles are within reach, too, but visitors from out of the region will want to be particularly mindful of the region's traffic if they plan to drive into LA in the afternoon and make it back for a night game's first pitch.
Food and drink
The aforementioned Victoria Gardens includes options for just about every palate.
The San Gabriel Valley, widely known in foodie circles for its rich abundance and variety of Chinese cuisine, is a quick jaunt westward on the 10 Freeway.
The Mitla Cafe is worth a visit in nearby San Bernardino, home of the Inland Empire 66ers.
Moving on
Southern California is a baseball roadtripper's paradise, with not only the Quakes, nearby 66ers and Lake Elsinore Storm, but also a slew of elite college programs from USC and UCLA to Cal State Fullerton and so on. Obviously, a Dodgers game, an Angels game and a Padres game ought to be on the docket, too.
Those interested in points north would be wise to check out the Quakes' league rivals. Why not head to a Visalia Rawhide game, and then take another short trip to see the Fresno Grizzlies?
The Road to Los Angeles
Ask a Rancho Cucamongan on the street about the road to Los Angeles, and you're likely to be directed to the 10 Freeway. The ladder to Dodger Stadium is a little more circuitous, with stops in the High-A Midwest League (Great Lakes Loons), Double-A Texas League (Tulsa Drillers) and Triple-A Pacific Coast League (Oklahoma City Dodgers).
Single-A: Rancho Cucamonga Quakes
High-A: Great Lakes Loons
Double-A: Tulsa Drillers
Triple-A: Oklahoma City Dodgers