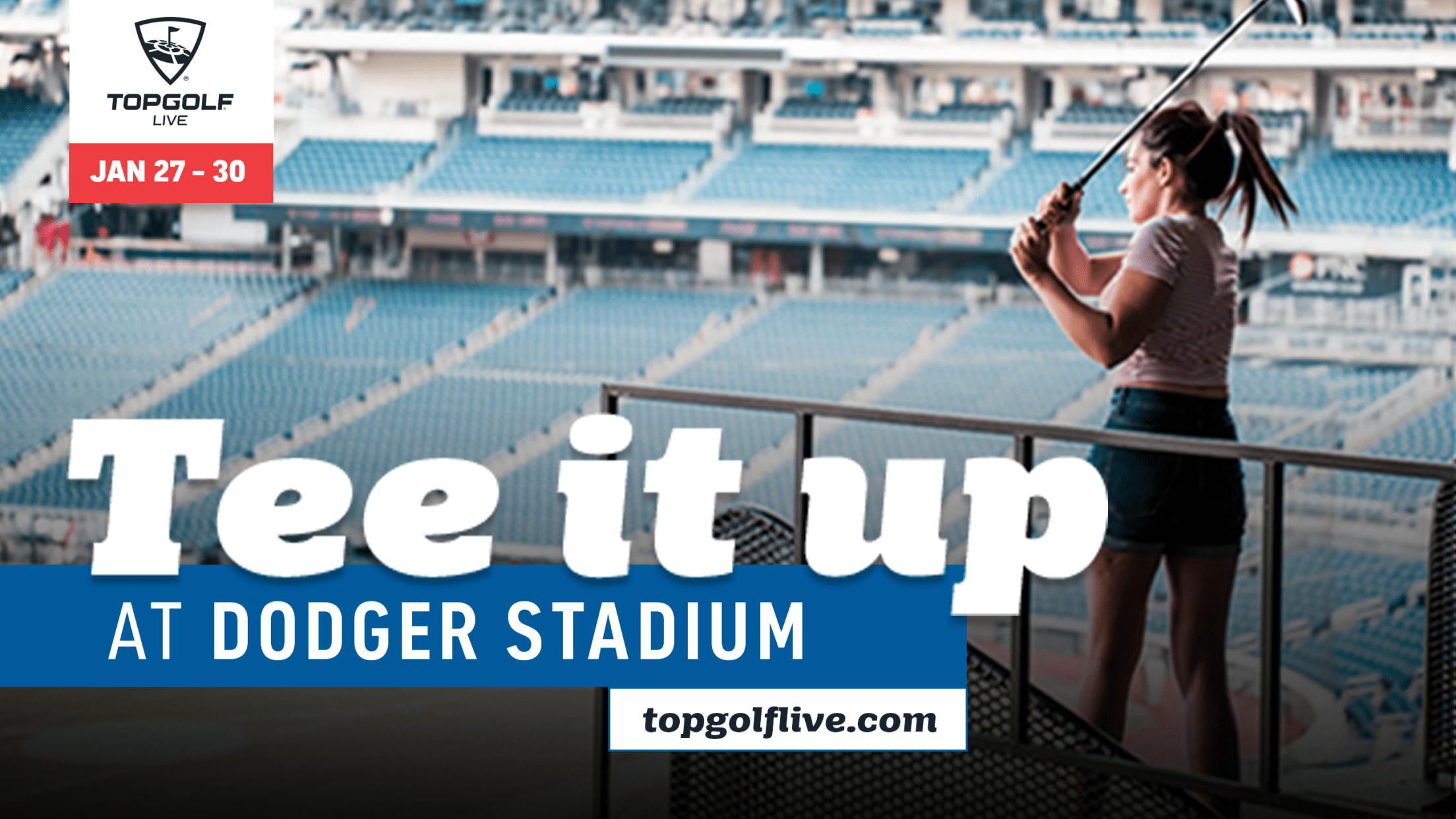 EXPERIENCE TOPGOLF LIVE AT DODGER STADIUM!
WEDNESDAY, JANUARY 26, 2022 - SUNDAY, JANUARY 30, 2022
Topgolf Live is transforming the home of the Los Angeles Dodgers to create a truly unique experience where you can hit golf balls from the concourse down to the field. Throw in some music, food, and beverage options - and you've got yourself an awesome backdrop for creating memories with your friends, family or coworkers.
HEALTH & SAFETY
Special safety protocols will be implemented throughout Stadium to ensure Topgolf Live offers a safe and healthy environment for players and event staff, including:
Disinfecting golf clubs, tables, and hitting bays between every tee time
Washing golf balls after play and before re-use
Placing hand sanitizers throughout the venue
The Los Angeles Dodgers comply with and enforce all applicable COVID-19 health orders and mandates from the City and County of Los Angeles, the State of California, and the federal government, including all revisions and updates to such orders and mandates that are issued from time to time. The Dodgers will communicate by email in advance of your tee time any such information relating to the COVID-19 requirements that may apply (face coverings, proof of vaccination/negative test, etc.).