MLB Little League Classic
Who: Philadelphia Phillies and Washington Nationals
What: The return of a unique MLB regular-season game, played primarily in front of Little League Baseball World Series players and their families.
Where: Historic Bowman Field in Williamsport, PA
When: Sunday, Aug 20, 2023 @ 7 p.m. ET (Watch on ESPN)
The sixth annual event featuring MLB Clubs playing at Historic Bowman Field in Williamsport, PA is scheduled for Sunday, August 20, 2023, between the Philadelphia Phillies and Washington Nationals.
The inaugural MLB Little League Classic launched successfully in 2017 with Major Leaguers from the Pittsburgh Pirates & St. Louis Cardinals spending time with Little Leaguers in a full, fun day-long celebration of baseball. Upon arrival in Williamsport, players from the teams took in the sights, sounds and action of the Little League World Series. That evening, they were able to demonstrate their skills and inspire the attentive Little Leaguers at Bowman Field. There was a winner for each MLB game, but what mattered most that entire day is that a bond was formed between all those who participated - no better evidence than the handshake line that the Major Leaguers formed following each of the contests.
The next iteration of the MLB Little League Classic at Historic Bowman Field, the home of the Williamsport Crosscutters of the collegiate MLB Draft League, will be hosted by MLB and the MLBPA. Once again, the participating players, coaches and families of the 2023 Little League Baseball World Series, as well as Williamsport-area residents, will fill a significant portion of the capacity at Bowman Field.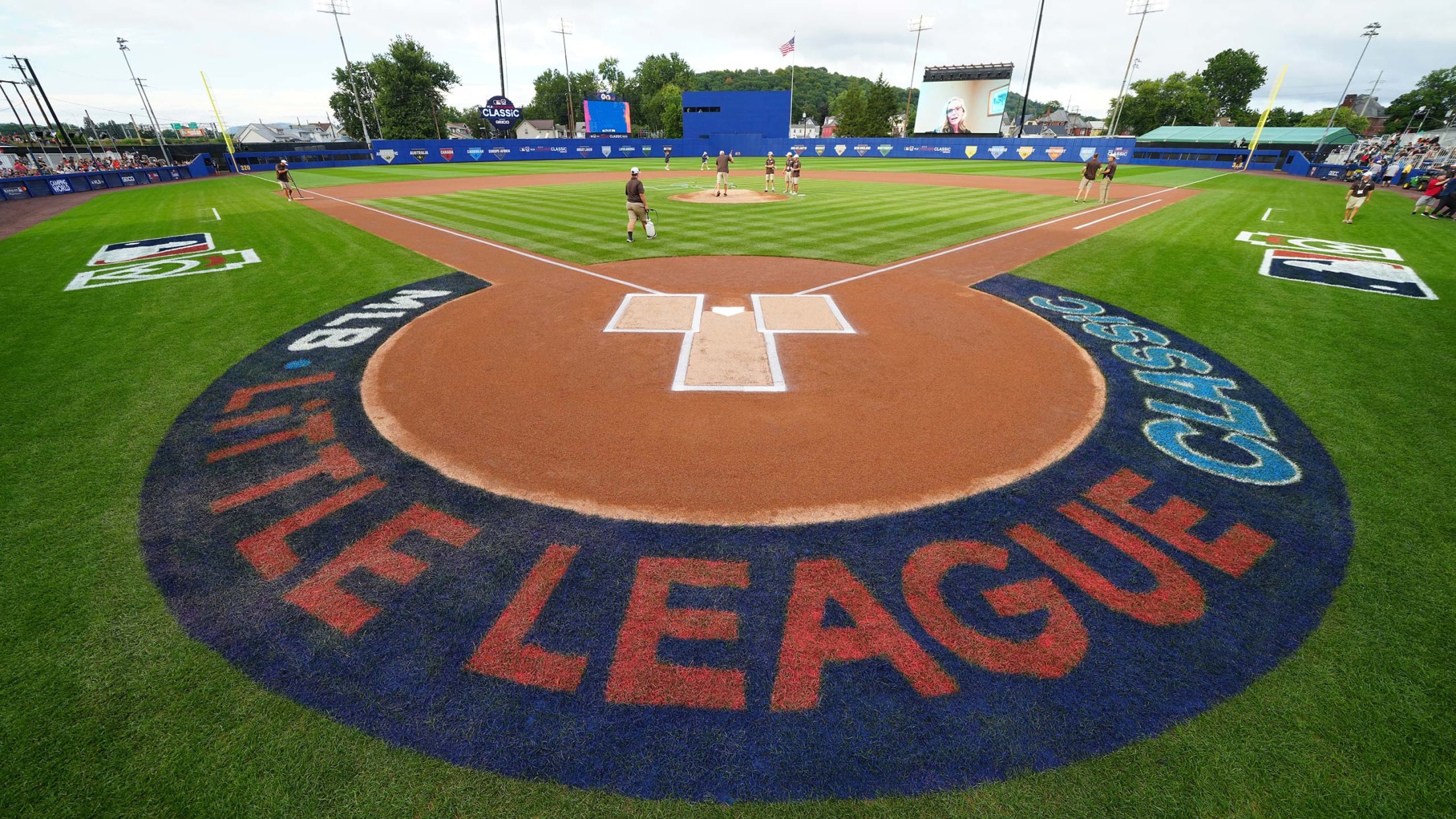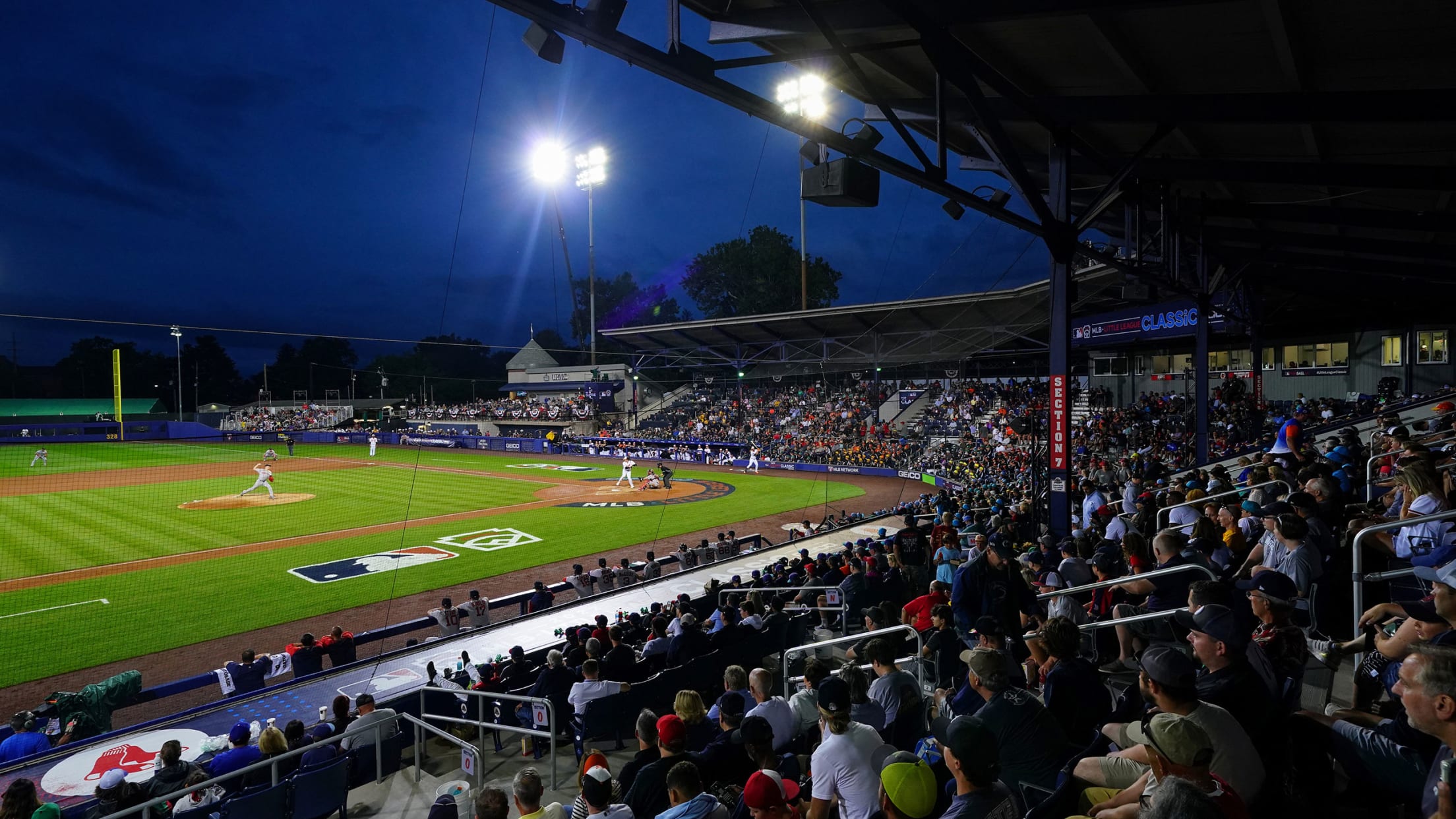 NO PURCHASE NECESSARY TO ENTER OR WIN. Starts 10:00 a.m. ET on 6/22/23 and ends at 12:00 p.m. ET on 6/29/23 . Open only to legal residents of the following zip codes, which are located in Williamsport, PA and its surrounding areas: 17701, 17702, 17703, 17705, 17720, 17723, 17727, 17728, 17737, 17739, 17740, 17742, 17744, 17752, 17754, 17756, 17762, 17763, 17769, 17771, 17774 and 17776. Fifty (50) Prizes Will Be Awarded. TRAVEL NOT INCLUDED. Odds of winning depend on the number of eligible entries received. Online entry only. Limit one (1) entry per person. Void where prohibited. Restrictions apply; see Official Rules for complete details. Sponsor: Major League Baseball Properties, Inc.
2023 MLB Little League Classic Ticket Strip Purchase Registration Opportunity Timeline
Registration Period Begins
10:00 a.m. ET on June 23, 2023
Registration Period Ends
12:00 p.m. ET on July 7, 2023
Random Drawing
On or about, July 13, 2023
Selected Registrants Notified via e-mail
On or about, July 14, 2023
Ticket Claim Form Opens for Selected Registrants
On or about, July 17, 2023